Anyone who reads this blog at all will know that I shoot a lot – A LOT – of Aggie weddings (for those of you who have not had the pleasure of living in Texas, an Aggie is a student/former student/fan of Texas A&M University, Texas' first and best public university).  The other day I actually sat down and calculated it out, and 85% of the weddings I have shot have had either an Aggie bride, Aggie groom, or both.  However, very few of the weddings have been as "redass" (Aggie term meaning "spirited") as Julie and Jeff's.  Julie and I met at A&M in an organization called "Freshman Aggies Spreading Traditions," otherwise known as FAST, an group dedicated to teaching new freshmen about school spirit and traditions.  Jeff was a member of A&M's pride and origin, the Corps of Cadets, Julie's brother is a player on the Fightin' Texas Aggie football team, and most of the bridesmaids and groomsmen were also Aggies, as well.  There is nothing that brings me more joy in life than spending a day with my fellow Ags, so you can imagine how excited I was for this wedding!
I knew it was going to be a great day when I showed up and realized this was the ceremony location…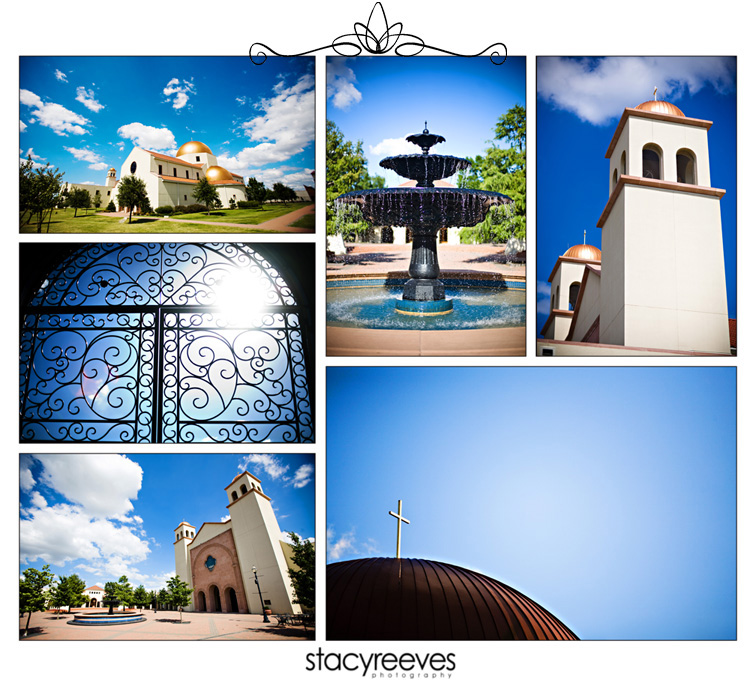 Can you guess what the wedding colors were? ;)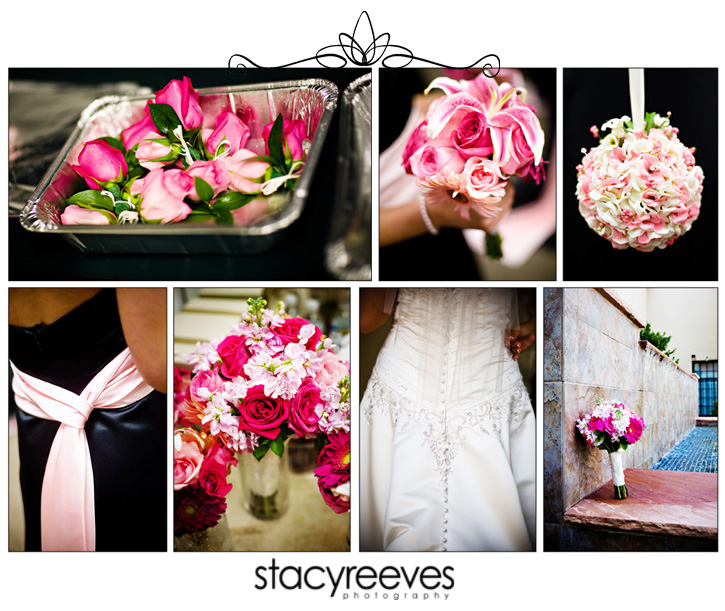 I found my Mini Me!!!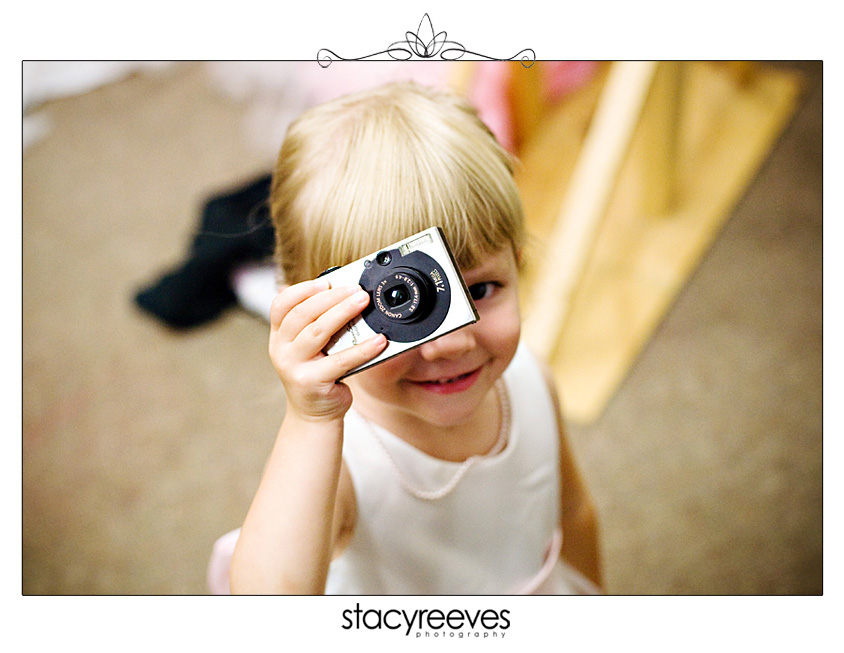 What would a blog post be without the ring shots?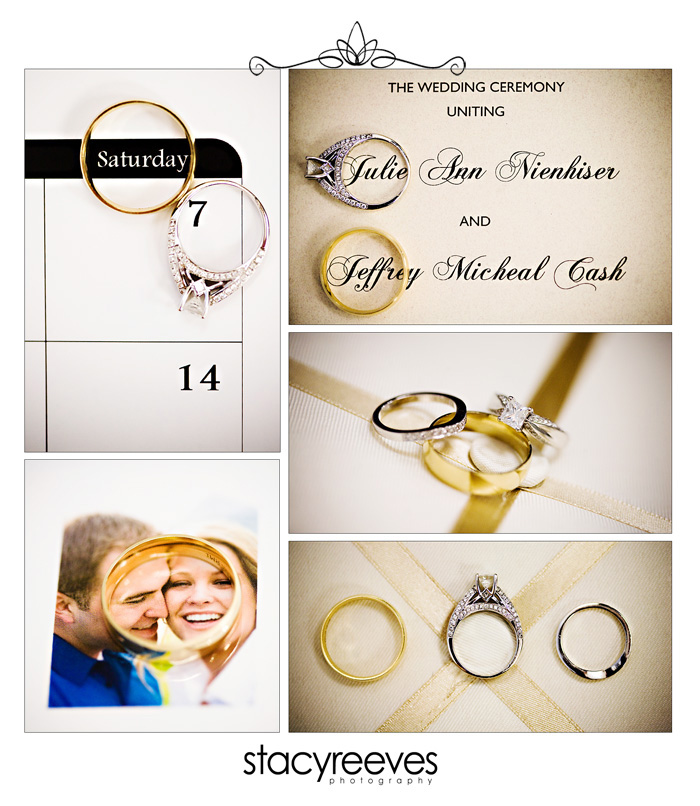 And now finally onto the good stuff.. Some of Julie's bridesmaids are avid readers of the blog, so I know they have been anxiously awaiting seeing themselves here.  Here you go, girls – looking good!  Work that laugh!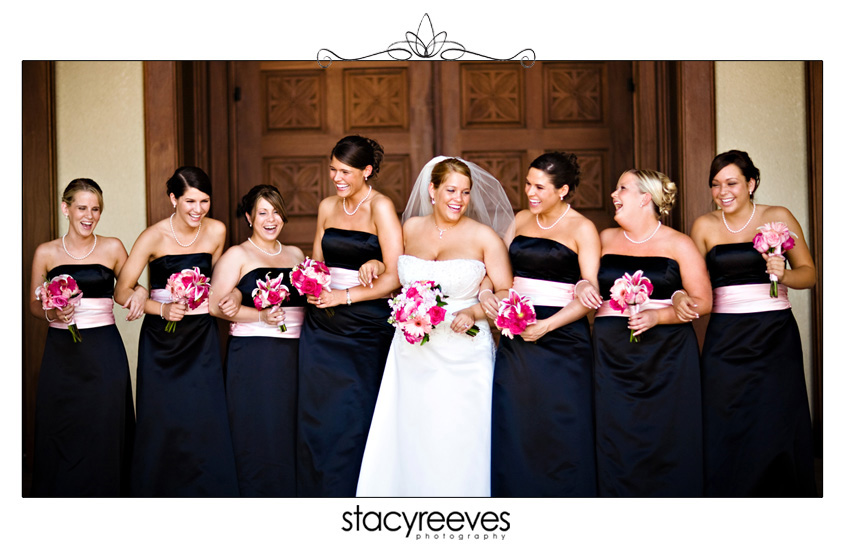 They may look classy and elegant, but these girls can rock out, too!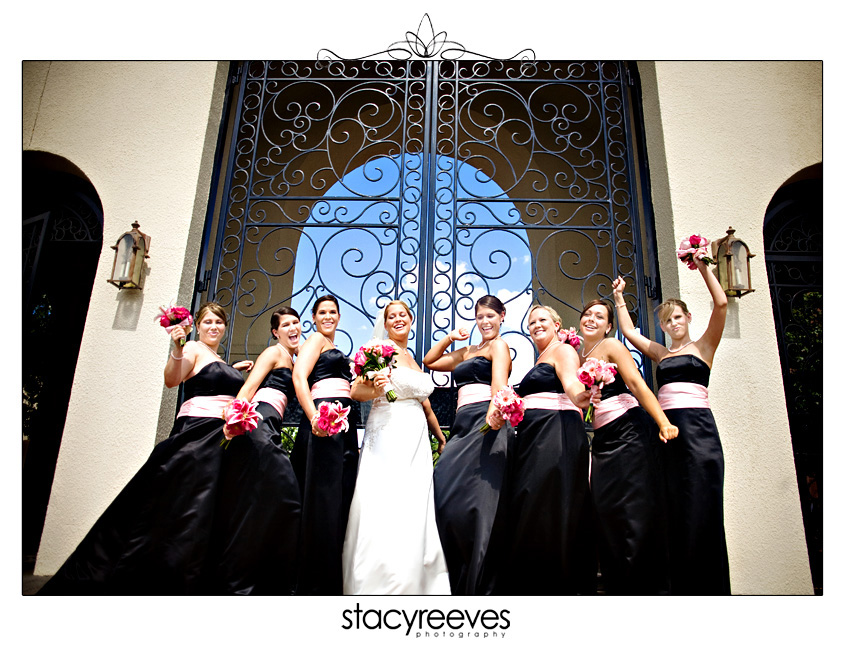 Can't forget the sexy boys (and the photo that almost got us kicked out!)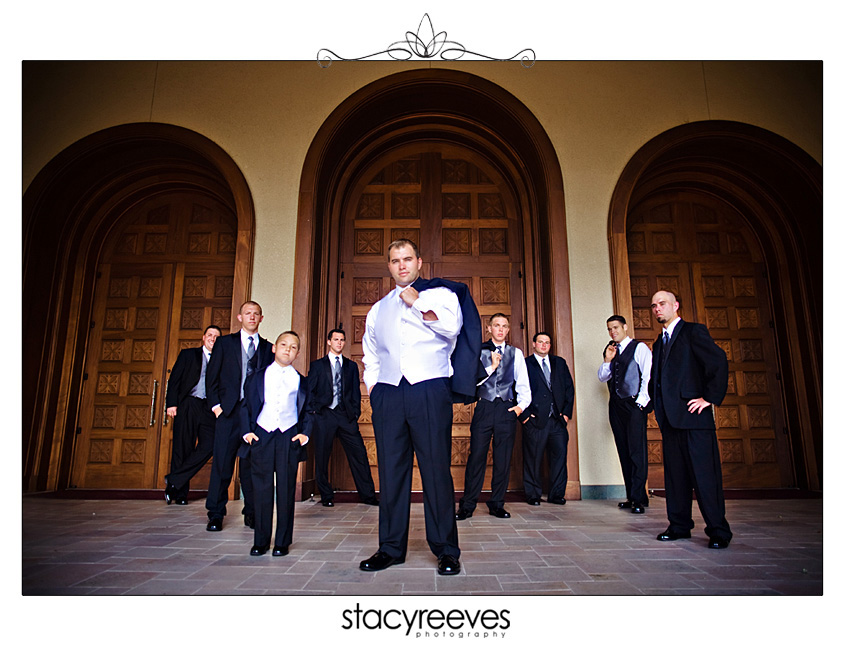 Another special request.. the "mafia shot"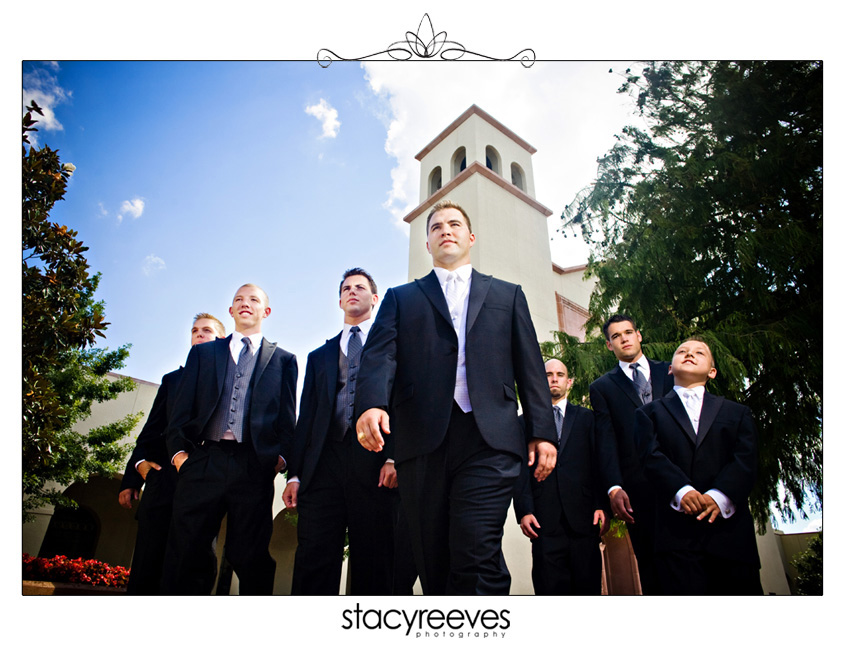 Julie and Jeff opted to do a "First Look," which worked out perfectly with the lovely weather and gorgeous location.  We snuck out to a private garden, stepped back and gave these two some private (well, semi-private) moments together.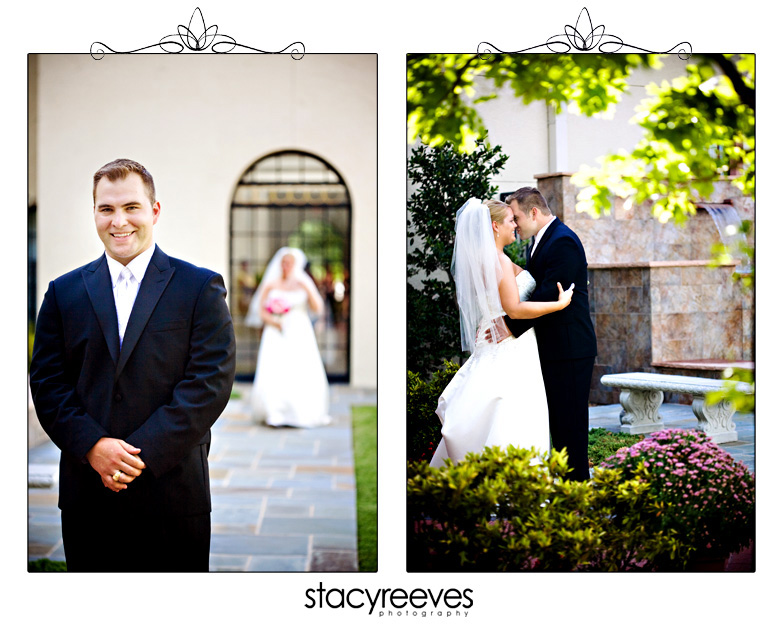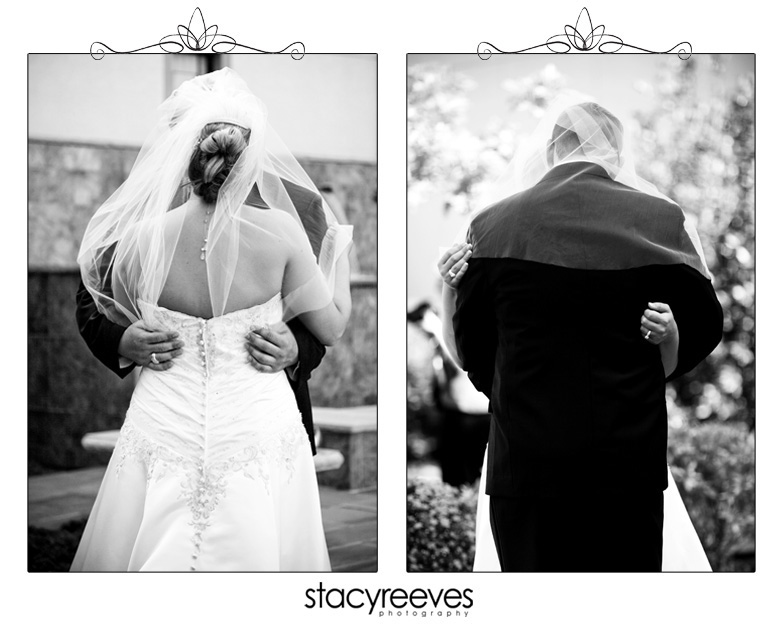 The photo on the left is probably my favorite photo of the day.  Julie and Jeff are such happy, friendly people, and they're SO in love, I really think that photo just sums them up so well.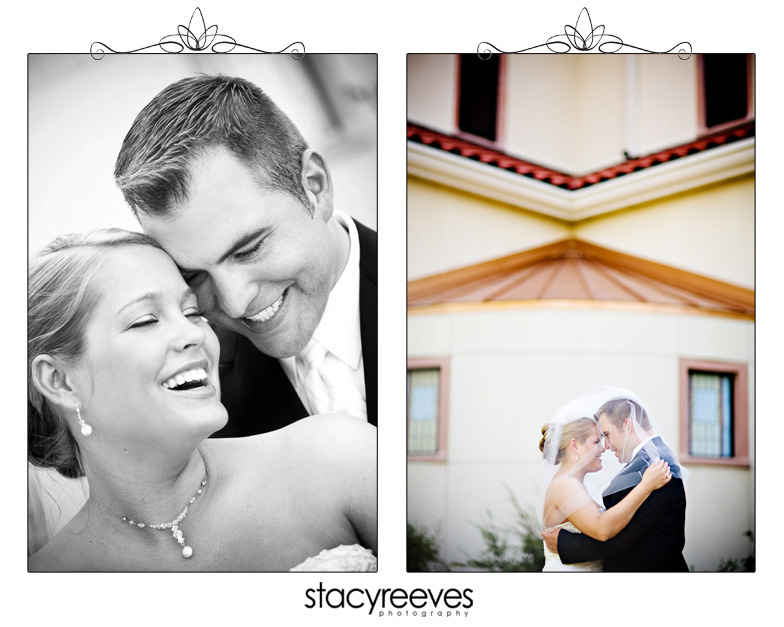 Jake got this awesome shot through some tree branches.. That's why I keep him around!  ;)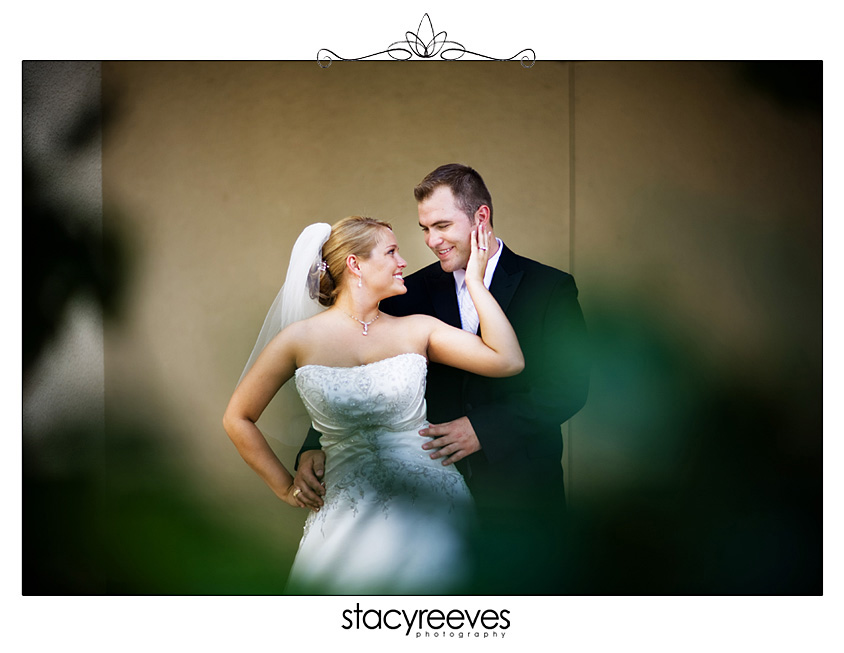 A few more.. I just love this location!  Everywhere I turned was another cool photo op!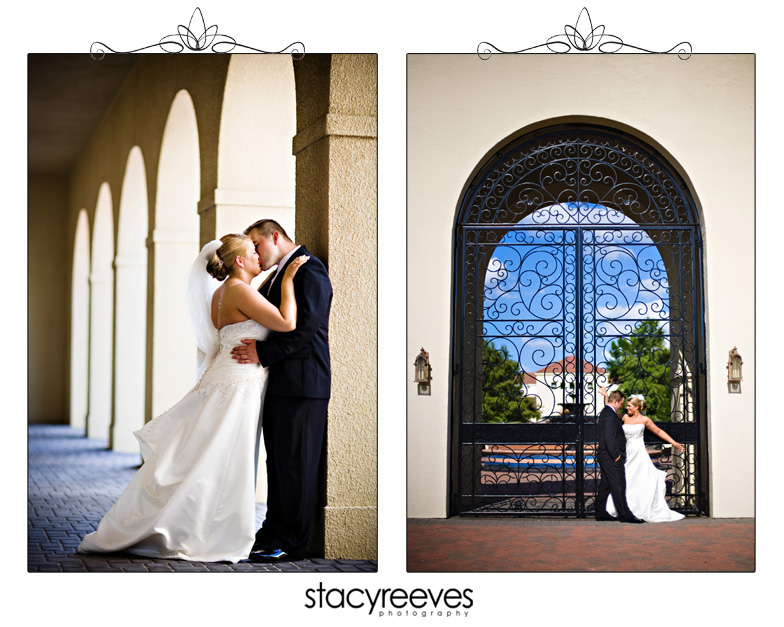 One of my favorite wedding party shots to date.. It's so nice when we can get out of the chapel and do something colorful and different!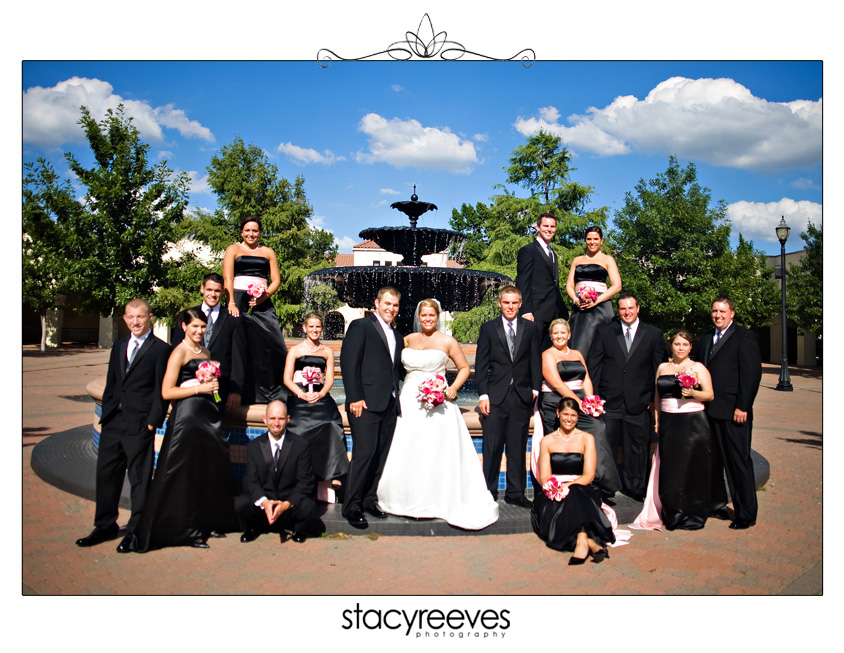 Even though we had been shooting for hours, the day had barely begun. We still had to get these two married!  Here is Julie tucked away with her dad…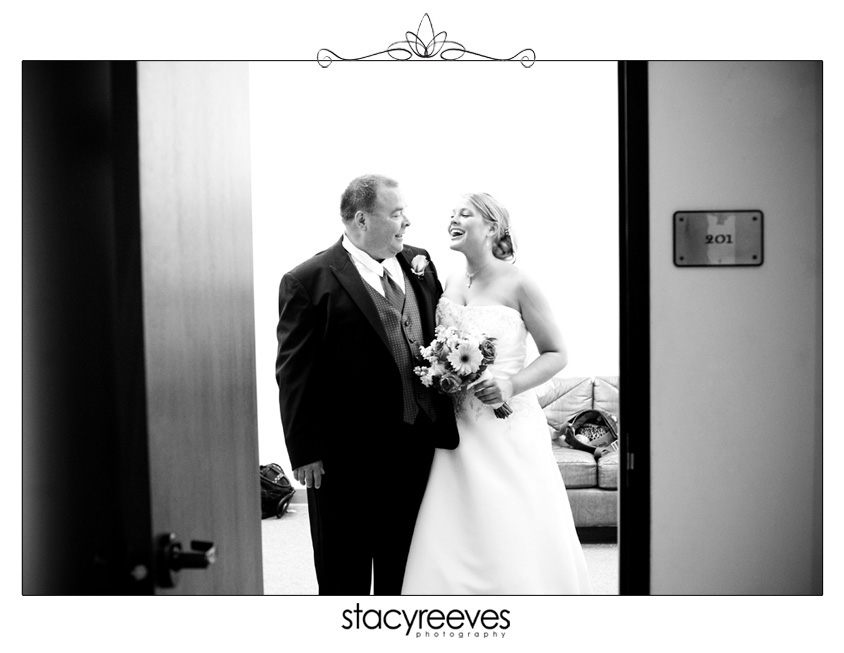 And Jeff, so happy to be seeing his wife-to-be coming to meet him at the altar!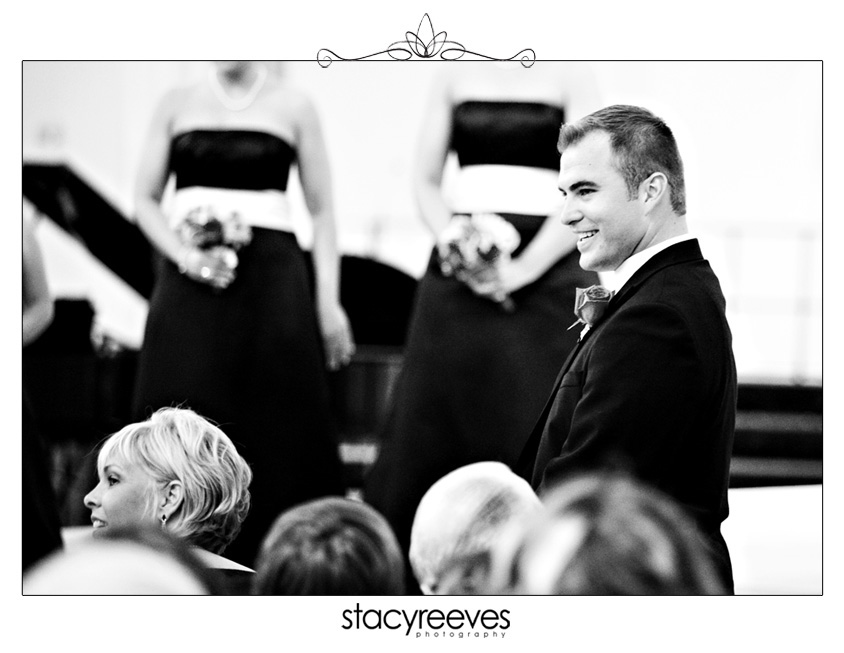 Beautiful church!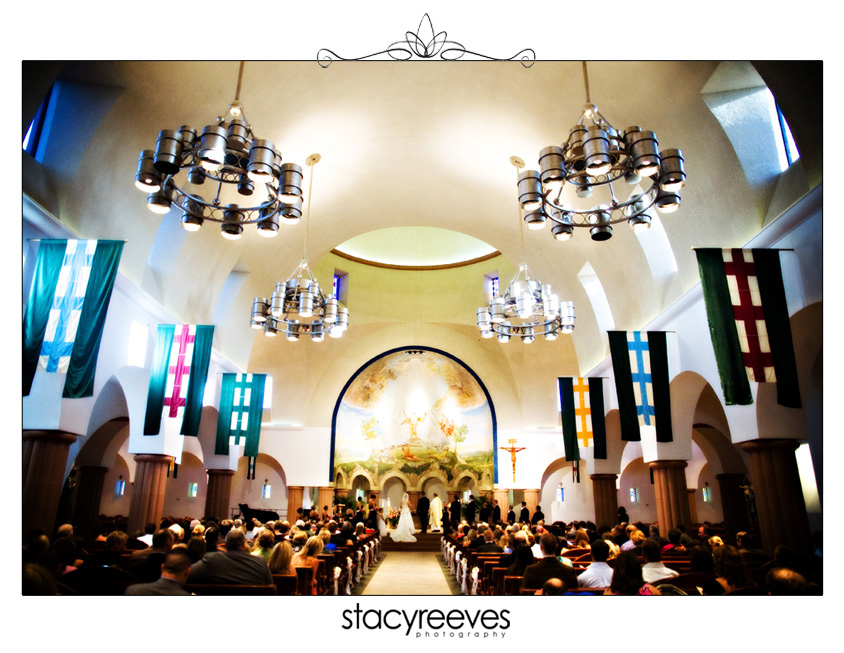 Since we had already finished almost all of the photos before the ceremony, afterwards we took a few quick family photos and headed to the reception, which was held at one of my favorite venues – Mediterranean Villa!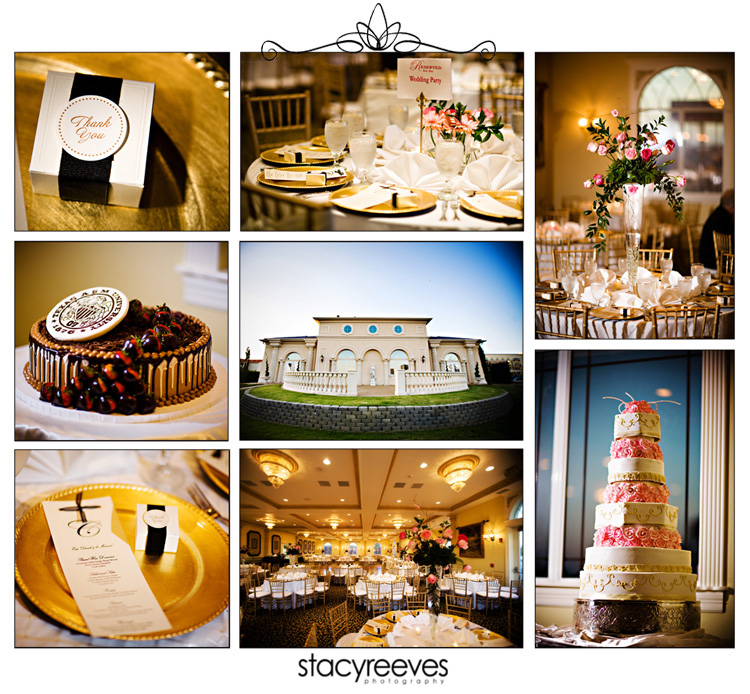 Mr. and Mrs. Cash got the party off to a great start with a fun entrance!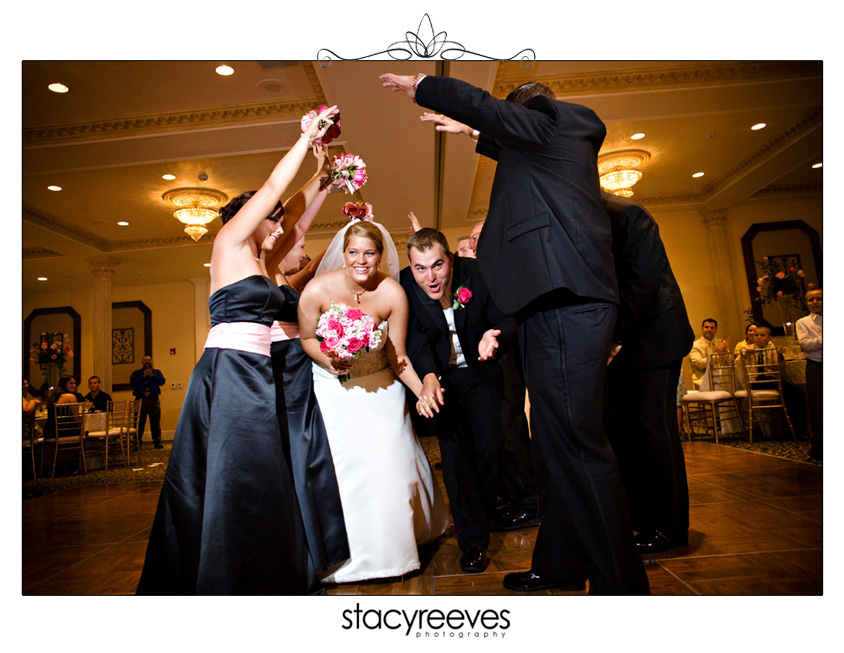 Their first dance, surrounded by friends and family :)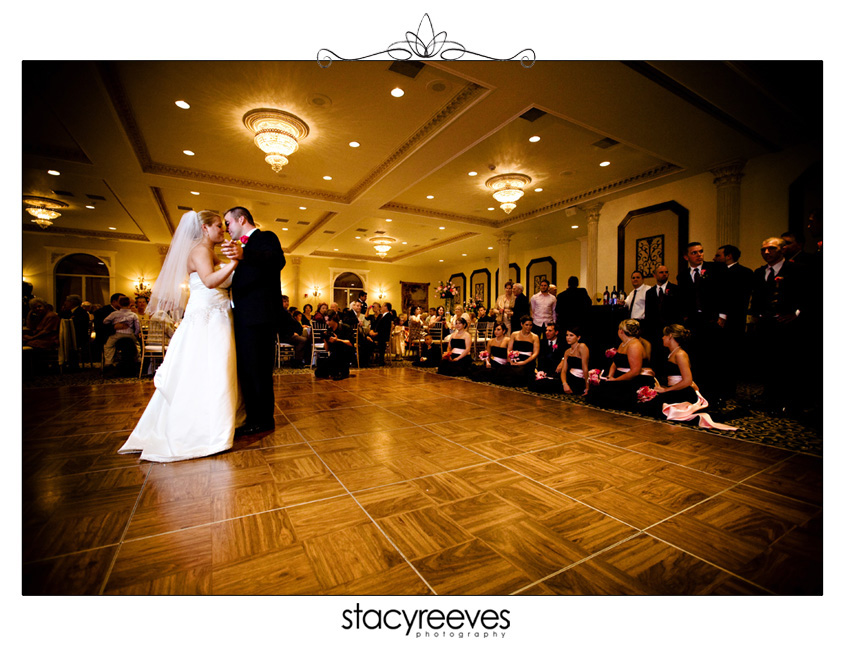 I am not even remotely exaggerating when I say that this wedding had some of the most animated dancers I have ever seen.  It was SOOO hard for me to go through the proofs, because I had so many hilarious, awesome dancing photos.  I had to show off a few of my favorites!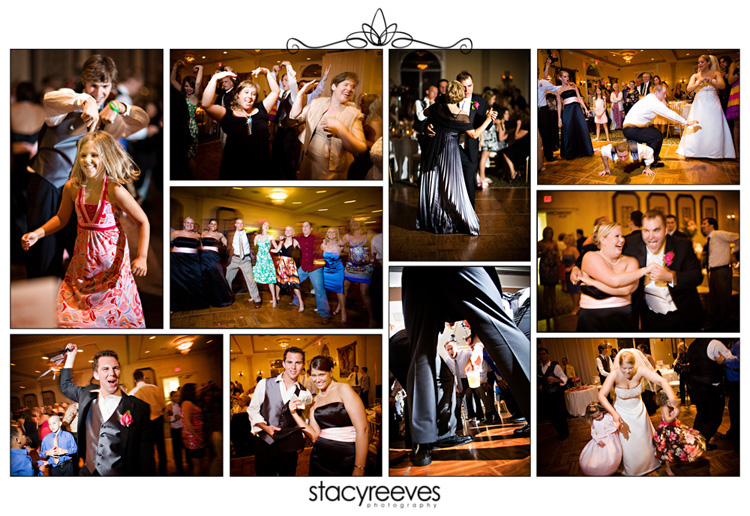 Random side note: Jeff is one of the few grooms that I have seen really get into the reception of his weddings.  A lot of grooms spend most of the time sitting on the side, talking to friends or catching up with relatives, content to let their wives boogie down on the dance floor, but Jeff truly gave Julie a run for her money.  He was out there having fun and getting down with the best of them.  I think it really turned the party up a notch.  Grooms, take a lesson from Jeff – it's YOUR wedding reception, get on that dance floor and enjoy it!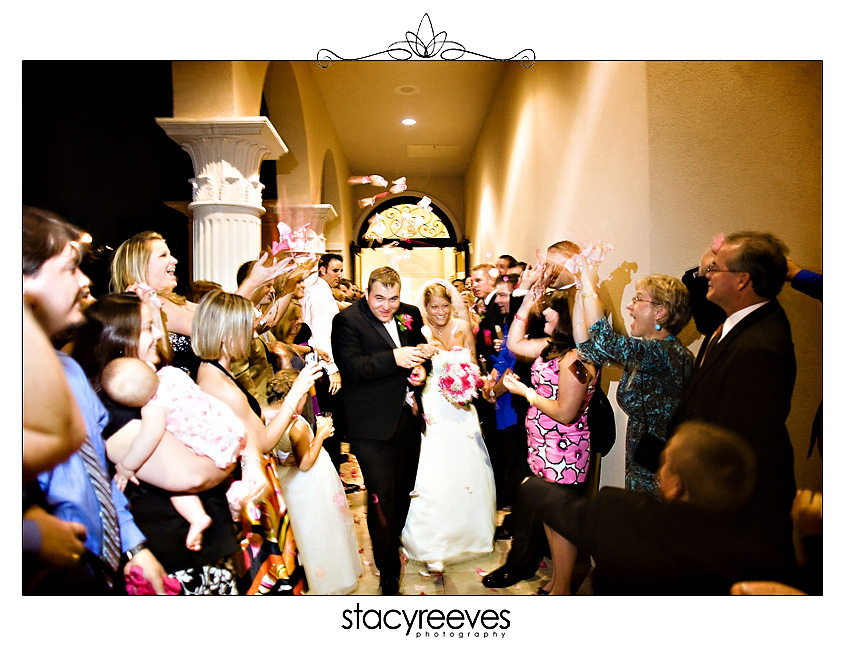 Julie and Jeff, I had the best time with the two of you.  Your wedding was one of the most beautiful I have had the pleasure of being a part of – beautiful locations, beautiful weather, beautiful decor, beautiful wedding party, and of course, beautiful couple!  :)  Your love for each other is so strong and genuine, it's really inspiring to see, even for someone like me who sees couples in love every day.  I am so thankful that I got to be a part of your wedding!