Over the past eight years I have started several photography-related businesses, including moving one halfway across the globe.  During that time I have learned so much about running a business – both what works and what doesn't – and more importantly, running a business that is both profitable and enjoyable. I love helping my colleagues and other entrepreneurs maneuver their way through the minefield of business ownership, and I believe that with passion and a lot of hard work, anyone can find success doing what they love. On this page you'll find a number of resources that I hope will help you in your entrepreneurial journey!
Pricing Guide  |   Workshops    |   Photographer's FAQ    |    Recommended Vendors    |    What's in My Bag
[ezcol_1half]
PRICING GUIDE
In 2010, after giving a number of workshops and seeing so many of my colleagues struggling with their pricing and packages, I decided to write an easy to follow "how to" guide for pricing for portrait and wedding photographers.  This guide covers everything from determining your expenses to setting a la carte pricing to creating your packages to the important changes that must be made to your pricing as your career progresses.  The guide has been downloaded over 250,000 times and is used as a resource in college and photography school courses across the country.  Best of all, the guide is 100% free, and even includes a helpful companion spreadsheet created by my friend Bill Millios.  You can read more about the guide and download it here.
WORKSHOPS
If you're a photographer or other creative entrepreneur struggling specifically with the business and administrative aspects of your job, I offer business-focused workshops and personal consulting.  My seminars largely focus on issues like pricing and packages, networking, advertising for the best return on investment, working with high end wedding coordinators, where and how to get published, branding and finding your ideal client, strategies for upselling, legal and accounting/tax questions, and minimizing overhead while maximizing profit.  Consulting packages start at $250 for basic pricing consults and range up to $1500 for intensive multi-day shooting+business workshops.  If you're looking for help in a specific area, I can customize a seminar to fit your needs. Consulting is available in-person and via Skype.  Contact us for a full pricing packet.
[/ezcol_1half] [ezcol_1half_end]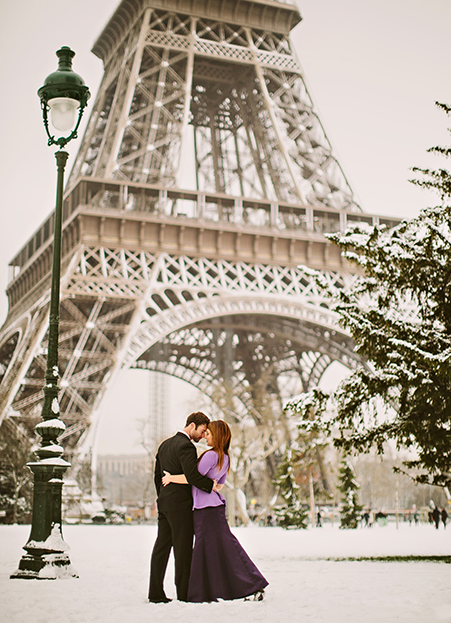 [/ezcol_1half_end]
PHOTOGRAPHERS' FAQ
[ezcol_1half]
Q ~ What equipment do you use?
A ~ The cameras I work with are Canon 5D Mark III bodies, which is in my opinion the best camera on the market for weddings and portraits.  As far as lenses, I have TONS but my favorite by far is the 50mm f1.2L.  Around 90% of my images are shot on that lens.  I also like to use a 35mm f1.4L and a 70-200mm f2.8L for weddings, and I use a 100mm 2.8 macro lens for ring shots and closeup details.  I use Canon 580 EX flashes and a Canon ST-E2 to fire them.  I also use an Ice Light for lighting nighttime portraits.  You can see the full rundown of my gear bag here.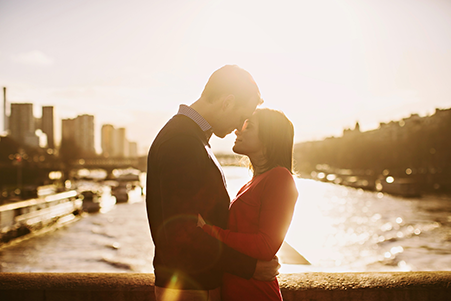 Q ~ How do you light your images?
A ~ During the day, I try to use natural light whenever possible. I find that it is much more attractive and produces gorgeous colors and contrast. However, when natural light isn't enough or I just want to get a little more dramatic, I also use one off-camera flash, usually mounted on lightstand or held by an assistant and set at a 45 degree angle to one side of the subject.  Sometimes I will use a second flash on the opposite side, also at 45 degrees, to create a more full and even light (usually for large group portraits), and other times I will mount a flash on a light stand behind the subject to add a little rimlight or to silhouette the subject. I almost never put my flash on my camera or use bounce flash, as I don't love the look it produces.
Q ~ Do you shoot RAW or JPEG?
A ~ I photograph in RAW format but deliver images in JPG format.  I am not the type of photographer who thinks RAW is the best or only way, but I do enjoy the latitude it gives me during the editing process.  For example, these two images are made from the exact same RAW file, which wouldn't have been possible after the fact if I had shot in JPG.  Although I do believe in "getting it right in the camera" as much as possible, if push comes to shove I care more about capturing the moment than I do about getting the settings perfect, so shooting in RAW allows me to put more focus on the content and emotion of the image.
Q ~ What (albums/software/actions/products) do you use?
A ~ See the Recommended Vendors section for a list of all of my favorite products and services.
Q ~ Do you need any interns, assistants, or second shooters?
A ~ Not right now. I have an established team that I love and work really well with. If you're looking for a job, I recommend seeking out local photographer groups on Facebook or joining a large photography forum on the web.  Often these groups have great camaraderie and support and share leads and job postings with each other.  I teach in my consulting classes that networking and building a rapport with your local colleagues can be one of the most profitable things you can do in your business, so start early!
[/ezcol_1half] [ezcol_1half_end]
Q ~ Have you had any formal training in photography?
A ~ Although I did take a few photography classes in college, I am largely self-taught.  Most of what I know I learned from reading books (I recommend Scott Kelby's books), participating on forums and message boards, and assisting photographers whose work I admired.  I also learned a lot from editing my photos and constantly reevaluating old work to see where I have improved and where I still need improvement.  The best way to improve your work is to shoot as much as you possibly can, and try out different lenses, angles, and styles of lighting.  The more you shoot, the better you'll get, that's all there is to it! I also force myself to shoot in Manual mode as much as possible, which helps to both limit my work in post as well as getting a better understanding of light.
Q ~ Have you had any formal training in business or finance?
A ~ I have taken a number of university courses on business administration, finance, and marketing.  I'm also an avid reader of business books and I follow a number of blogs and websites focused on entrepreneurship.  Some of my favorite business books that have had a major impact on my life include Influence – The Psychology of Persuasion, Four Hour Work Week, and The E-Myth Revisited.  Some of my favorite websites include Seth Godin's blog, Tim Ferriss' blog, and INC.  The Modern Tog and A Man to Fish are also great business blogs for photographers.
Q ~ Where do you get your posing and lighting inspiration?
A ~ I spend a great deal of time seeking out images that inspire me on Pinterest and in magazines.  I especially love to draw inspiration from high-end fashion and commercial photos.  I have a huge folder on my computer organized by type (for example, romantic couples poses, fun couples poses, group poses, dramatic lighting, interesting details, etc) that I look through before each wedding and portrait session.  I try to memorize a handful of new ideas before each shoot and try them out, making adjustments to each to customize them and fit them to my own style.  Eventually this has become a deep repertoire of possible options.  If you'd like to see some of the images that inspire me, you can follow me on Pinterest here!
Q ~ Can I ask you something specific?
A ~ Because I spend the majority of my time shooting or editing, I don't get the chance to answer a lot of emails, and when I do that is typically restricted to paying clients.  If you need help with a specific topic, you can hire me for personalized business consulting (more info here).  I also regularly participate on a number of photography forums and message boards, as well.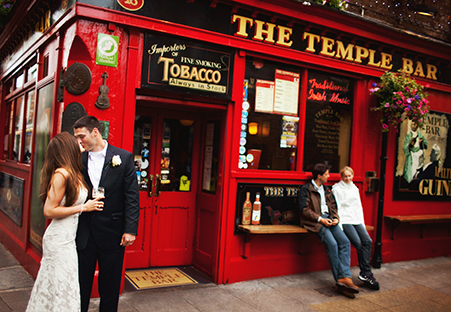 [/ezcol_1half_end]
RECOMMENDED VENDORS
[ezcol_1half]
Photo Printing & Marketing Print
I have a lot of great things to say about ProDPI, but this post by The Modern Tog says it much better than I can.  After trying out a number of different labs, I found ProDPI to be the all around best and I plan to stick with them for a long time to come.
Flushmount Albums
I have been with Forbeyon for as long as I have been in business, and I have always been incredibly pleased with the quality of their flushmount albums.  They make all of their albums by hand, in house, so their attention to detail and quality control is top notch.  They also have fabulous prices and a quick turnaround, making them a no-brainer choice.  Their beautiful Woodland fine art album line is stunning as well.
Branding and Website Design
I have been working with the team at Braizen through four different business brands and six websites, and they never fail to amaze me with their creativity and talent.  The thing I love most about Braizen is that they have an amazing process in place that keeps you involved in the progression of your brand and design, checking and approving everything along the way, so that you can't go too far into the process with a concept you don't love.   I also love that they don't have a "type" of design – they can do edgy, girly, modern, youthful, classic, or whatever else you need from them.  They aren't cheap, but they are without a doubt worth every penny.  If you're in the need for new branding or a new website, you MUST give them a call.
[/ezcol_1half] [ezcol_1half_end]
Photo Organizing/Culling
The words "Just buy PhotoMechanic, you can thank me later" are a regular fixture on any photography forum.  This amazing software is the BEST for organizing, culling, renaming, tagging, sorting, syncing, and generally managing your images.  Why is it so great?  The software uses the embedded JPG in the RAW images to make the images load faster, so you can pull up a folder with 4000+ full size RAW images in a split second.
Photo Editing
Lightroom is my main workhorse for editing images and converting from RAW to JPGs.  Every single image I deliver goes through Lightroom for tweaking.  I primarily only use Photoshop for heavy retouching.
Actions/Presets
For the most part I only use my own actions, but the one major exception is the VSCO Film presets for Lightroom.  I love these presets because they are highly customizable, so I can use one as a starting point and then tweak individual settings to make it my own.  I prefer Film Pack 1, specifically the Fuji 400h line.  Their VSCOcam iPhone app is also great for editing images on the fly.
Skin Retouching
Fast, highly customizable, and realistic looking results.  Works as a Lightroom plugin, Photoshop plugin, or standalone software.
[/ezcol_1half_end]
WHAT'S IN MY BAG
[ezcol_1half]
For the bag itself I use a Shootsac for portraits or Kelly Moore Bag for travel or wedding days
~ Canon 5D Mark III
~ Canon 50 f1.2L (stays on my camera the majority of the time)
~ Canon 35 f1.4L (great for big sweeping ceremony photos, some wedding party photos, large formals, and reception dancing photos)
~ Canon 70-200 2.8L (used during the ceremony for closeups)
~ Canon 580EX Flash
~ Canon ST-E2 Wireless Transmitter (for firing my flashes)
I like to work light, so this is the only gear I actually carry around with me (plus copious amounts of memory cards and batteries). I also have a second gear bag that holds all my miscellaneous items. This gear serves as my backup kit, as well as supplemental gear for my second shooter, should she need it.
Bag: Lowepro Pro Roller 2
~ Canon 5D Mark II (backup camera)
~ Canon 5D Classic (backup camera)
~ Canon 100 f2.8L Macro (used solely for detail shots like rings)
~ Canon 16-35 2.8L
~ Canon 35 f2
~ Canon 85 1.8
~ Canon 50 1.4
~ Canon 580 EX (4)
~ Canon ST-E2 (2 backups)
~ Canon flash sync cord (last resort backup for off-camera flash shooting)
~ Ice Light daylight-balanced LED light
~ 2 Lightstands
~ 1 Monopod (usually mounted with a flash and held by an assistant)
[/ezcol_1half] [ezcol_1half_end]
Here are a few things I DON'T use:
~ Lensbabies, fisheye lenses, tilt-shifts, or other novelty lenses
~ Pocket Wizards
~ Lens filters such as UV or Polarizers
~ Flash diffusers such as Lightspheres or Softboxes
~ Strobes
~ Flash brackets
~ White balance tools (ExpoDisc, grey card, etc)
~ Reflectors (I will occasionally use a white towel or bedsheet as a reflector for boudoir sessions, but this is rare)
There are a lot of neat gadgets and gizmos and add-ons available, but I believe in sticking to the basics and mastering the fundamentals instead.  Gear is useful, but only to an extent – mastering light and composition is the real goal.  The truth is, if you can't take a good photo with a point-and-shoot, you're still not going to take good photos with a high end DSLR and expensive glass. However, if you CAN take a good photo with a small, basic camera, investing in professional-level equipment will help you maximize the quality of your work.
[/ezcol_1half_end]