[ezcol_1half]
Full wedding packages start at $5500 USD and include the following:
All travel expenses for weddings in Dallas, Texas or Paris, France (and discounted travel to other locations)
Two photographers (Stacy Reeves and one other team member)
One portrait session (bridal, engagement, or day after)
Eight hours of wedding day coverage
Online proofing and purchasing, for your convenience
High-resolution digital negatives with a personal usage agreement
Upgraded packages include our signature wedding albums
Elopement and portrait packages start at $500 USD and include the following:
Coverage by Stacy Reeves in the Paris, France area (travel to other locations available)
Online proofing and purchasing, for your convenience
High-resolution digital negatives with a personal usage agreement
Upgraded packages include our signature wedding albums
Customized packages available.
Contact us to receive a full pricing guide with more in-depth
information on all of our packages and options.
[/ezcol_1half][ezcol_1half_end]
[/ezcol_1half_end]
FREQUENTLY ASKED QUESTIONS
[ezcol_1half]
Q ~ I see that your offices are in Dallas, Texas and Paris, France, but my wedding is somewhere else.  Can you still shoot it?
A ~ Absolutely!  We travel for almost all of our weddings, and in many cases there are no additional travel fees.  No matter where your wedding is, we'll be there to cover it!
Q ~ What about my engagement or bridal session?  Can you cover that, too?
A ~ For those located in or coming to Dallas or Paris, we can easily cover your portrait session.  Otherwise, we may be able to coordinate with our travel schedule and photograph your portrait session with no additional travel fees.  If that isn't possible, for an additional fee we can come to you or fly in early the week of your wedding.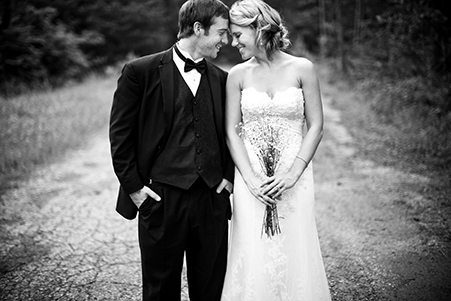 Q ~ Do you include the high resolution digital files?
A ~ Yes, the digital negatives are included in all of my packages. We recommend reading our info page on digital negatives to learn more about what they are and how you can use them.
Q ~ Do you work with a second photographer or assistant?
A ~ Yes, all of our full wedding packages include a second shooter. Stacy Reeves Photography is a team effort, comprised of photographers who regularly work together and who have been trained in similar styles of shooting.  In the rare event that a staff members is unavailable to second shoot, we always hire experienced professional full-time photographers who have a similar aesthetic style.
Q ~ What if I only want one photographer? Can I get a discount on a package by cutting the second photographer?
A ~ This is possible for small elopements and weddings only.  For large weddings or for nighttime coverage, it is required that two photographers be present.  If you feel strongly that you only need one photographer, let us know and we'll be happy to discuss options for you.
Q ~ What parts of the wedding will you be photographing?
A ~ Our full wedding packages include eight consecutive hours of coverage, and it's completely up to you to decide when you want those eight hours to begin. Typically we arrive 2-3 hours before the ceremony and stay until the end of the reception.
Q ~ What if I need more or less than eight hours of coverage?
A ~ You are welcome to add additional hours, trade hours out for other items or services, or create a custom package with the exact amount of hours you need.
[/ezcol_1half] [ezcol_1half_end]
Q ~ How much do your couples spend on photography on average?
A ~ Currently, most of our couples spend around $6000-8000 USD on full wedding photography packages or $1500-2500 USD on elopement packages. This amount includes full day coverage (8 hours for weddings, 5 hours for elopements), digital negatives, portraits, and an album.
Q ~ Do we really need an album?
A ~ Personally, we think that if you're going to spend thousands on wedding photography, you should walk away from it with something tangible to display your investment. We know all too well how easy it is for memory cards and hard drives of photos to sit in drawers or boxes, waiting to be printed off, and we don't want your wedding photos to suffer that same fate.  However we will never pressure you into buying something you don't want.  To learn more about our signature wedding albums, click here.
Q ~ Can we meet with you before we book?
A ~ Absolutely! In fact, we strongly recommend it. If possible we will set up an in-person meeting, or we can set up a Skype webcam chat at a time that is convenient for you.
Q ~ How long will it take to see my proofs?
A ~ Turnaround time for portrait sessions is usually 2-3 weeks. Turnaround time for weddings is approximately 3-4 weeks.  Portrait sessions can be turned around as quickly as the next-day in emergency situations (for example, last-minute bridals or engagements) but rush prints may be subject to an additional rush fee.
Q ~ What is the process to book you?
A ~ You can secure your wedding date with a signed contract and a non-refundable deposit of $1500 USD, which will give you 60 days to decide on the package you want. Once you select your package, the $1500 will be applied towards the package and the remaining balance will be split into one or two payments. Our booking system is entirely online, so let us know as soon as you are ready to reserve your date and we will send you a private link to electronically sign your contract and submit your payment.
Q ~ What forms of payment do you accept?
A ~ We accept checks, wire transfer, bitcoin, Visa/MC, and AMEX.  Prices can be charged in USD or Euro.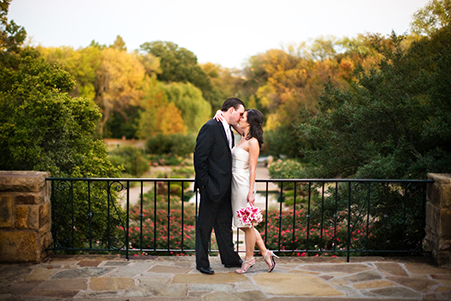 [/ezcol_1half_end]
If you have more questions or would like to schedule a consultation, please contact us!
OTHER USEFUL PAGES
[widgets_on_pages id="Bride & Grooms Page Widget"]