Every couple shows love in a different way.. Some have special looks or signals that only they understand, some hold hands and share the occasional kiss, some prefer to keep their affection completely hidden from the outside world.. Then there's Drew and Sarah. These two are not afraid to show the world their love for one other.. They are always kissing, hugging, rubbing each other's back, laying a hand gently on the other's shoulder, sharing a knowing smile across the room.. Their love is so evident and genuine, it is truly amazing to everyone who watches them. I know that all of my couples love each other deeply, and I am so privileged to be able to see the affection between bride and groom that they may not normally share with others, but never have I seen such an outpouring of love come so easily from two people. I mentioned before that for as long as I have known Drew (and I have known him for a pretty long time now), I have always known that when he found the girl who was right for him, he would be head over heels, completely insanely in love. I am proud to say that I could not have been more right :)
Drew and Sarah got married at the beautiful Quail Ridge Ranch in Glen Rose, TX, which was easily the most photogenic location I have ever shot at. I have seen some amazing ballrooms and venues, but Quail Ridge was so relaxed and homey, the weather was perfect, the natural surroundings were idyllic.. It probably also helped that I had been to Glen Rose a few times in college for various road trips, so I felt very at home there. It also helped that I drove in and stayed at the ranch the night before, which eased my stress level substantially. It's amazing how being comfortable with a person or place can drastically impact the quality of the photographs you take!
Here are a few details of the girls getting prepared…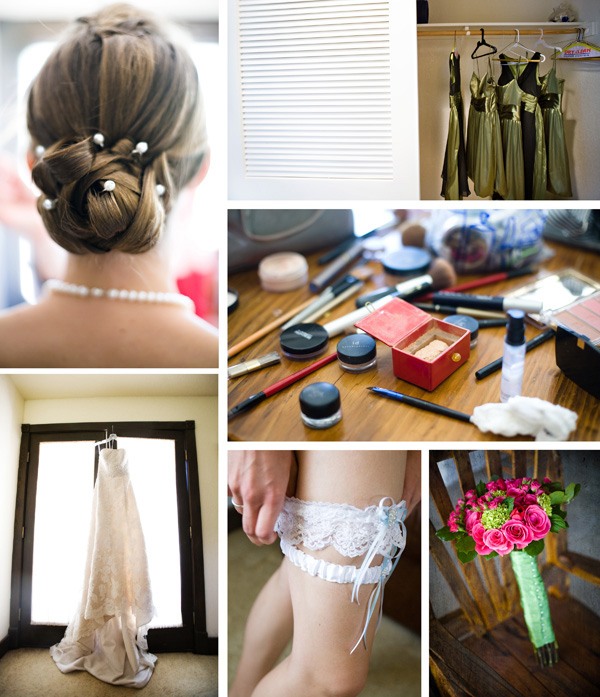 Ring shots!! Woohoo!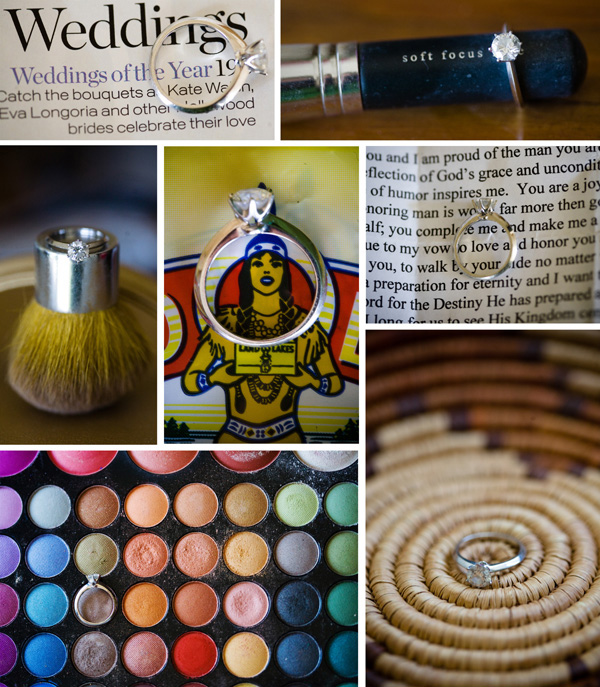 The bride, who does NOT have a bad angle. How come I get all the beautiful brides??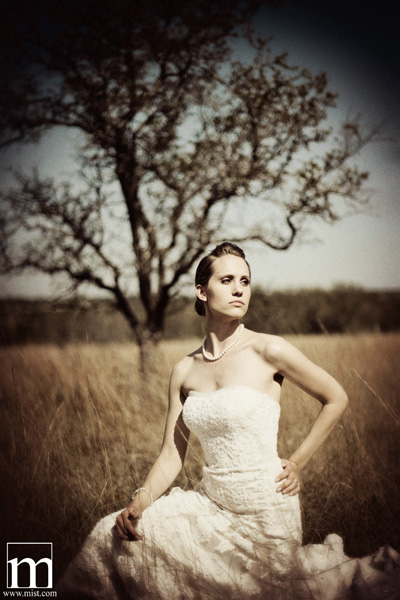 Sarah and her fierce bridesmaids! Every time I look at these girls, the theme song from America's Next Top Model plays in my head: "You wanna be on top?! Doo doo doo doo doo…"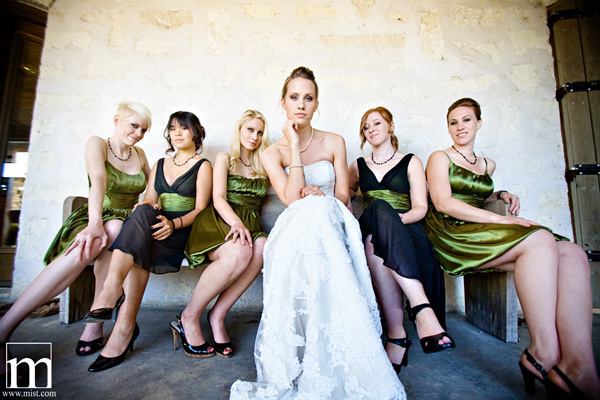 A fun candid moment while taking the formal shots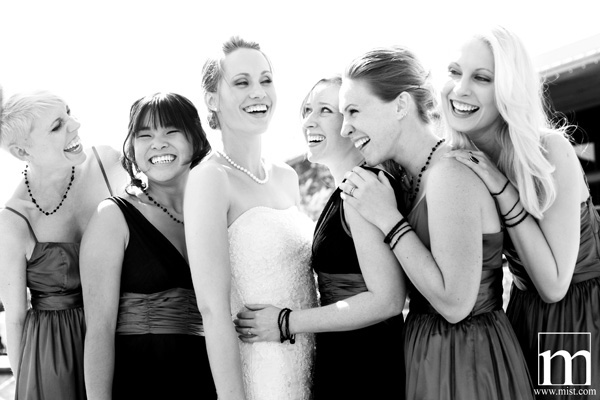 This shot was the girls' idea.. I love it!! Look at all of their fierce eyes!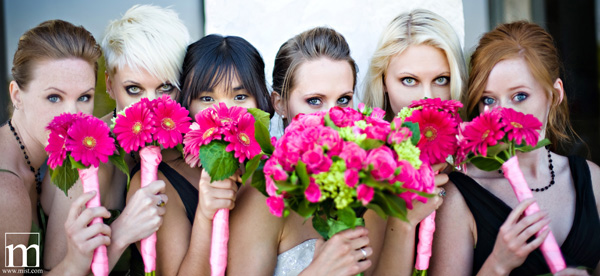 And now for the boys.. Their morning consisted of barrel sawing, keg standing, scar ponging, and skeet shooting. I was going to say that I am proud to call most of these guys good friends, but now I think maybe I should be a little embarrassed ;)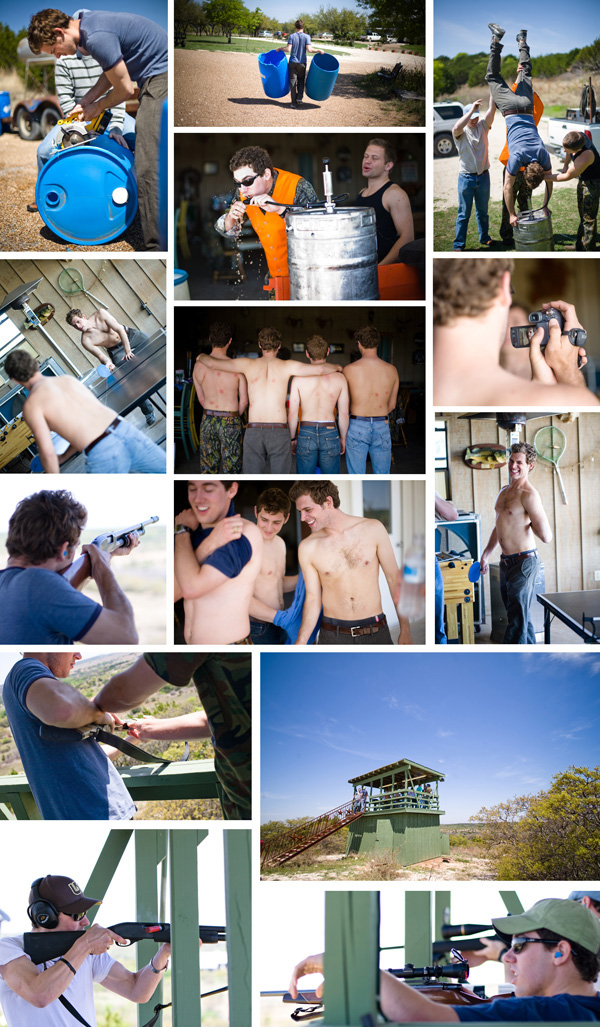 Jason H. got this cool shot of the guys taking a goofy self portrait, and the resulting photo.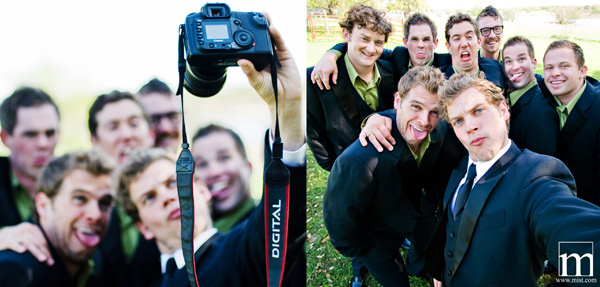 More candid fun.. I can only imagine what happened here to set them all off!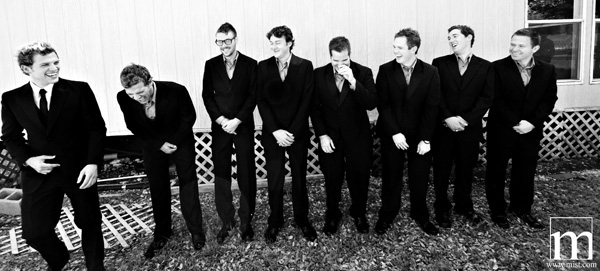 Preston (Drew's twin brother), Drew, and their dad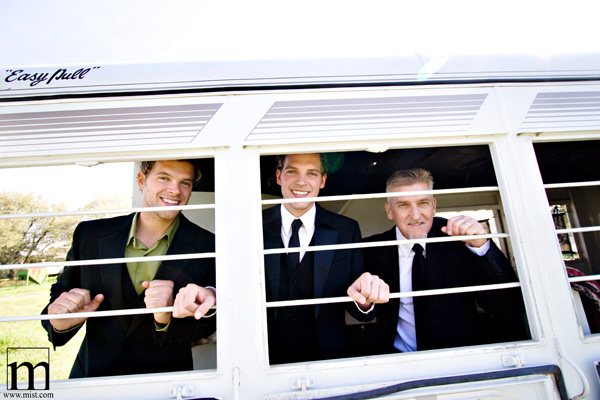 Two groomsmen and a bridesmaid sang a really neat version of Amazing Grace called "Grace Flows Down" for the ceremony. It was beautiful!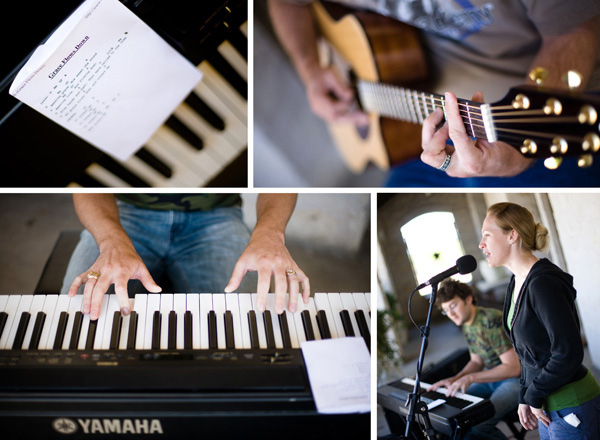 I really do cry at every wedding I shoot, but I was a complete mess for this one. Look at how choked up Drew is to see his wife-to-be coming down the aisle towards him. I knew he was going to be a wreck when he started tearing up earlier that day as they were testing the ceremony music.. I think this is a moment that Drew and Sarah will cherish for the rest of their lives.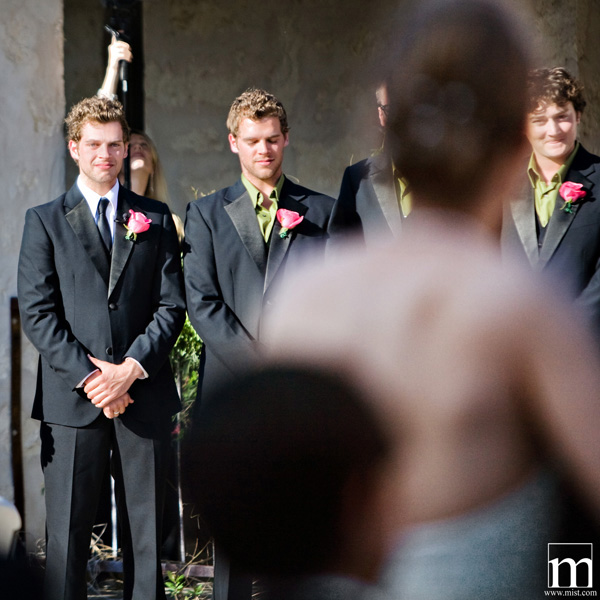 One thing I LOVED about Quail Ridge is that there was a little walkway that a photographer could hide in and take photos of the bride and groom from the front without being seen much. Thanks to that, Jason H. got this incredible shot of Sarah and Drew praying together during the ceremony.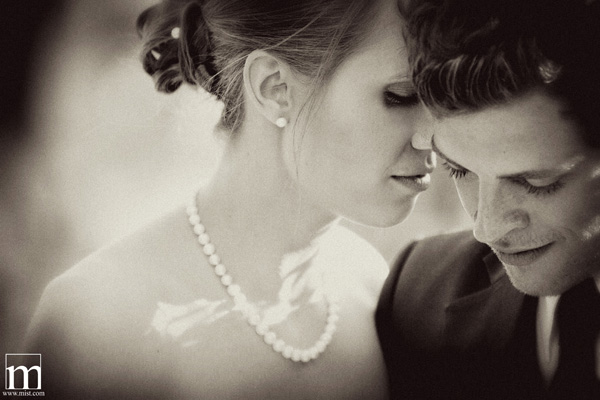 Mr. and Mrs. Jones.. Could the light BE any more perfect? I think not.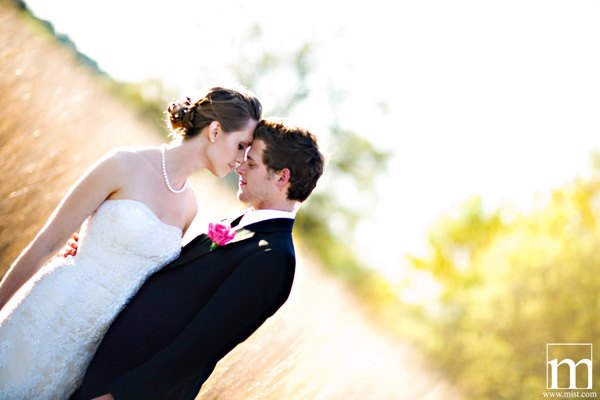 Love this cool detail that Jason H. captured
We all joked that this shot makes them look like they are in Africa, which might be where they are honeymooning.. It was a big secret, only Drew and his parents know for sure!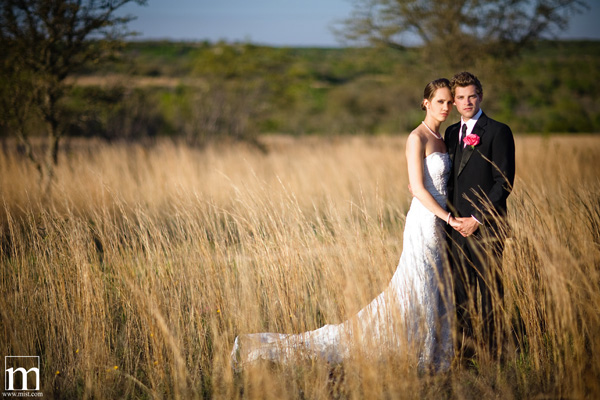 The reception area.. For all you photographers out there, the new beta version Lightroom allows for selective exposure adjustment (dodging/burning), so I was able to expose this photo for the sky and then bring everything in the foreground up in Lightroom – no Photoshop necessary. Awesome!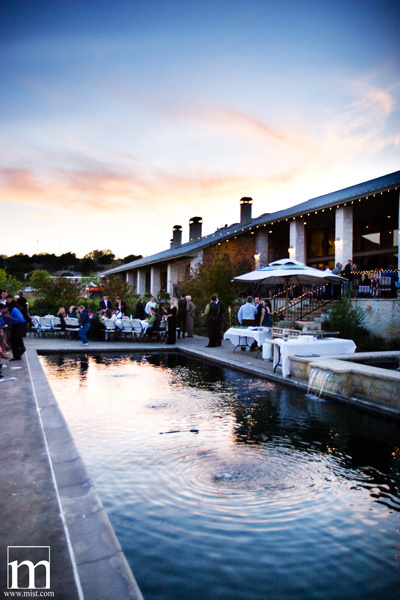 Some reception details..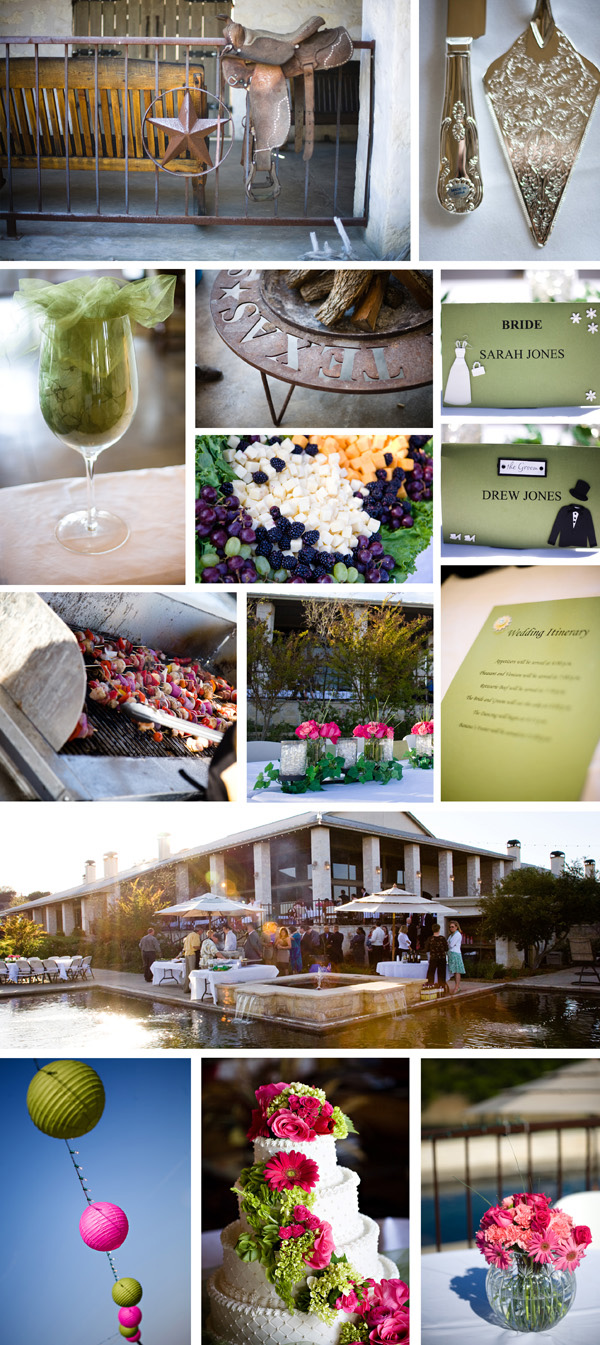 Drew and Sarah's last dance..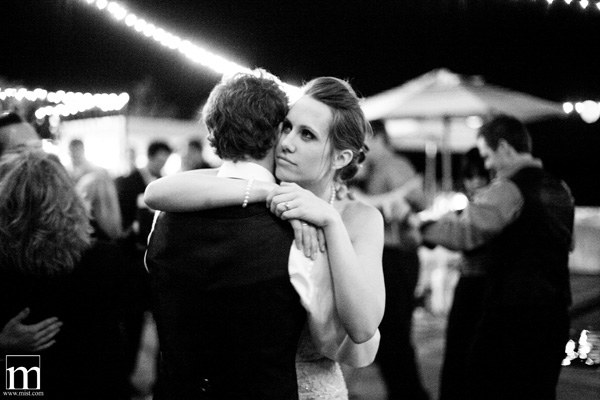 There are so, so, SO MANY amazing photos from this wedding, you just have to watch the slideshow to see them all. It takes a minute or two to load, but it is beyond worth it!!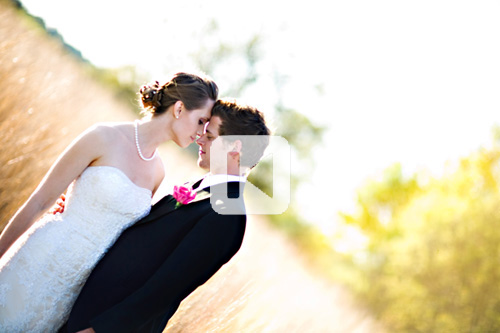 Special thanks to two very cool Jasons (besides my own amazing Jason G :) ):
1) Jason Huang of Table4Photography, who is uuuuuber talented and kind enough to second shoot with me
2) Jason Castro, my old graphic design buddy and fellow Aggie, for providing me with a beautiful song for the slideshow. Check him out on American Idol, he has now made it into the top six!! Woohoo! Go Jason!
By the way, if you liked the suits that Drew and his groomsmen were wearing, go to www.djonescollection.com and order yours today! Drew custom tailors suits to fit your own personal measurements and style.. He does everything from shirts to ties to vests to sport coats to full on three piece suits. His work is exceptional, he has literally hundreds of fabrics and patterns to choose from. Grooms, this would be a perfect gift to give your father, father-in-law-to-be, best man, or all of your groomsmen, not to mention yourself! Maybe if you mention that he has the best wedding photos EVER he will give you a nice discount ;)