Some fun stuff to share for this week's Humpdates. This past weekend was a rare weekend where I did not have one single photography related thing to do AT ALL, but of course I managed to find a way to make it all about my business.. By redecorating the office! Jason and I had been using it as a catch-all office and storage space.  However, because he is virtually never in it and I am virtually always in it, I got his approval to get rid of his desk, repaint, and redo the room (as long as it wasn't too girly, that is). What do you think – too girly?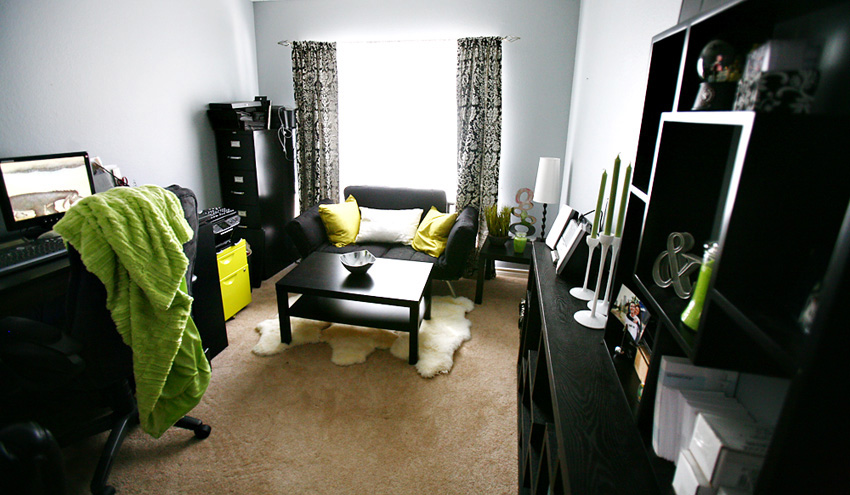 Prior to this, the wall color had been my least favorite color in the entire world – burnt orange.  Gag! ;)  Although this grey-blue is not exactly what I wanted (I was hoping for something more pewter), it's nice and bright and neutral, which is good for a photography office.  Most of the furniture and decor pieces are from either Ikea or Target.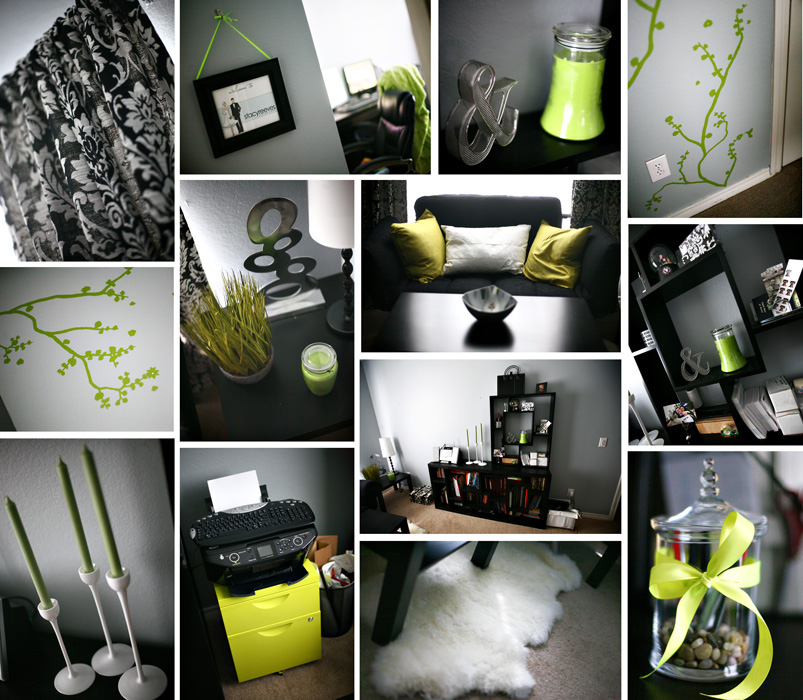 Eventually I will have a ton of canvases and print arrangements hanging on the wall, as well as a projector set up for showing slideshows and doing projection proofing, but for now it is a happy little workspace.  If you're in the area, come by and kick your shoes off and hang out  :)
On Saturday I headed to the Frisco Petsmart to help out with the Frisco Humane Society Adopt-A-Pet.  In college community service was a huge part of my life, and I ashamed to say that since graduating I have mostly focused on doing things that benefit me and my business.  It felt so good to finally give back to a cause that was bigger than myself, and  the care of animals is very very near to my heart.  Naturally I had to bring my camera along and get some shots of these adorable little pups!!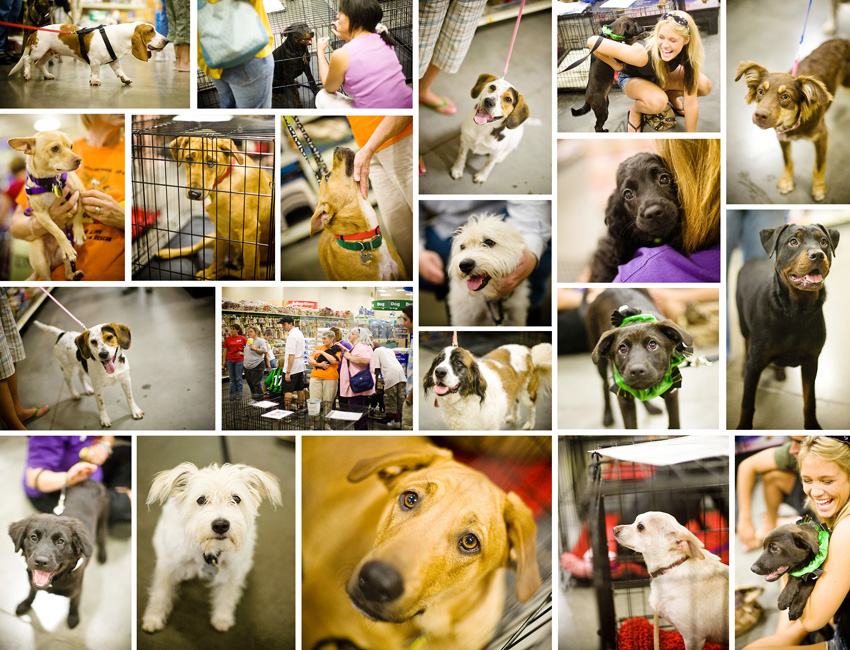 If you're looking for a pet, I strongly encourage you to check out your local humane society instead of going to a breeder or a pet store.  There are so many kind, loving animals out there who desperately want homes, and rescuing one of them from a life alone or, worse yet, no life at all, will be the single most rewarding thing you will ever do.  Check out some animals who need loving homes in your city by going to Petfinder.com!
Last but not least, last week I shot a killer portrait session that I can't wait to share with you all in the next day or two, but until then, here is a small little hint… Anyone know where this spot is??  Jason Huang, your guess does not count!