I have gushed about the Southern Weddings blog several times already, as it is hands down no contest my favorite wedding related website of all time. Thus, it should be no surprise that the brand spankin' new Southern Weddings Magazine is now my favorite wedding mag of all time! Seriously, this magazine is a photogasm of gorgeous weddings. Lara Casey and her team of talented Southern belles have collected some of the coolest wedding details I have ever seen. Normally when I go through wedding mags I rip pages out of things that I love, but I can't do that with this magazine, because there is something on virtually every page that inspires me. If you're engaged or hope to be soon, if you're a wedding planner or vendor, or if you just love weddings, you need to run straight to your closest bookstore and buy one RIGHT NOW.  It also makes a great gift for the new bride-to-be in your life.  Look for this cover: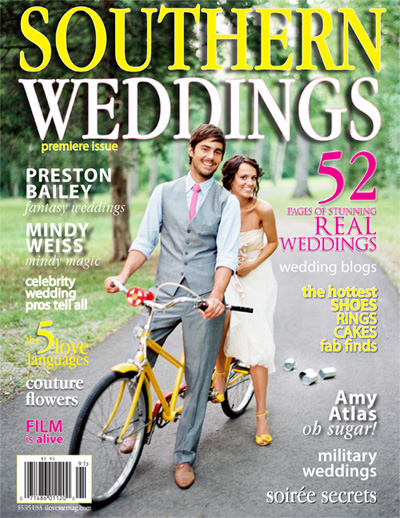 And you can see some of my work featured throughout the magazine as well: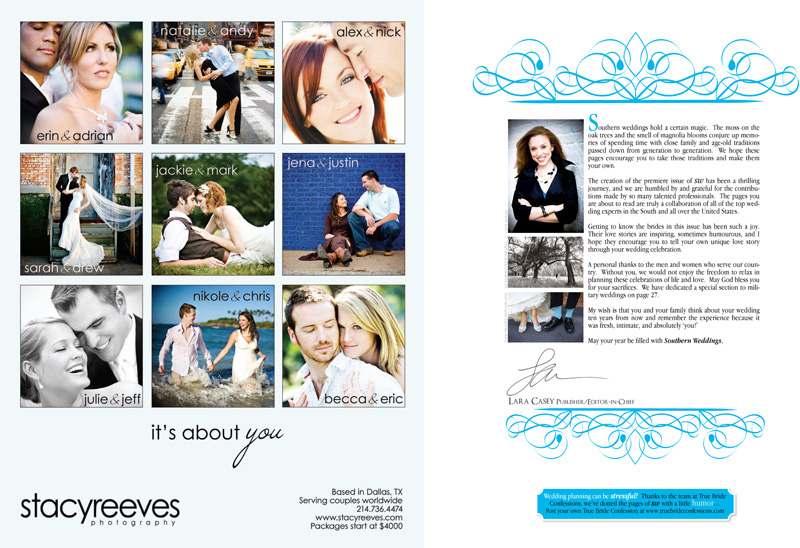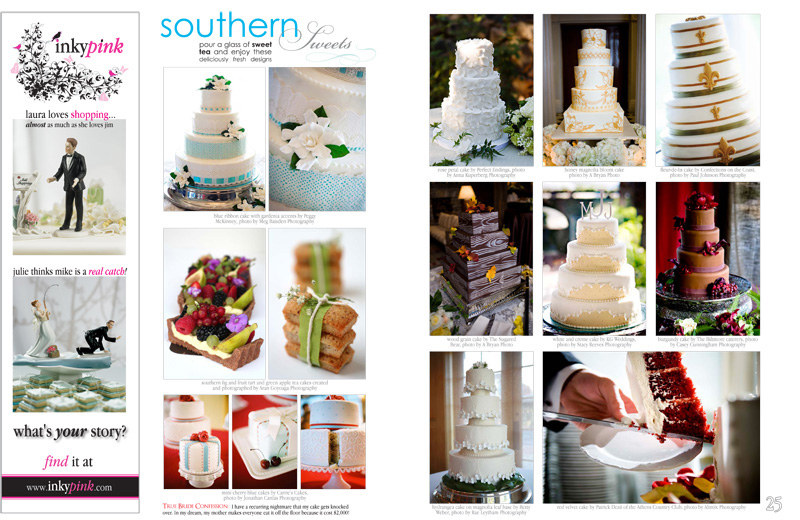 I can't wait to swing by my Barnes and Noble and pick up a few more copies myself.  Thanks to the SW gals for taking wedding magazines to a whole new level!