It is so appropriate for Courtney and Marcus to be the very first wedding posted on this new blog. These two first contacted me over a year and a half ago, when I was going through another big change, and they have been with me through a great deal of changes in my business. It's so fitting that they are beginning their new lives together at the same time that I am beginning my new life in my business!
Their wedding was held at an amazing venue in North Richland Hills called White Chapel Estates. Don't be fooled by the terrible website, it's beautiful! It's definitely suited better to small, intimate weddings, but the soaring white vaulted ceilings and the surrounding forest is great for photos! Here's some proof:
Courtney's mom helping her get dressed in the bridal suite
I just love this photo.. Every time a bride gets into her dress, it's such an ordeal.. It seems that with every bride, her best friends gather around her and carefully hold up the edges of her skirt as her mother and mother-in-law-to-be tuck everything into the right place, ties all the ties, hook all the hooks, and zip all the zips. Then everyone steps back and just stares in awe at how this girl that they have seen countless times in PJs and a ponytail has transformed into a gorgeous, elegant woman. I see it on an almost weekly basis, and it never gets any less special for me.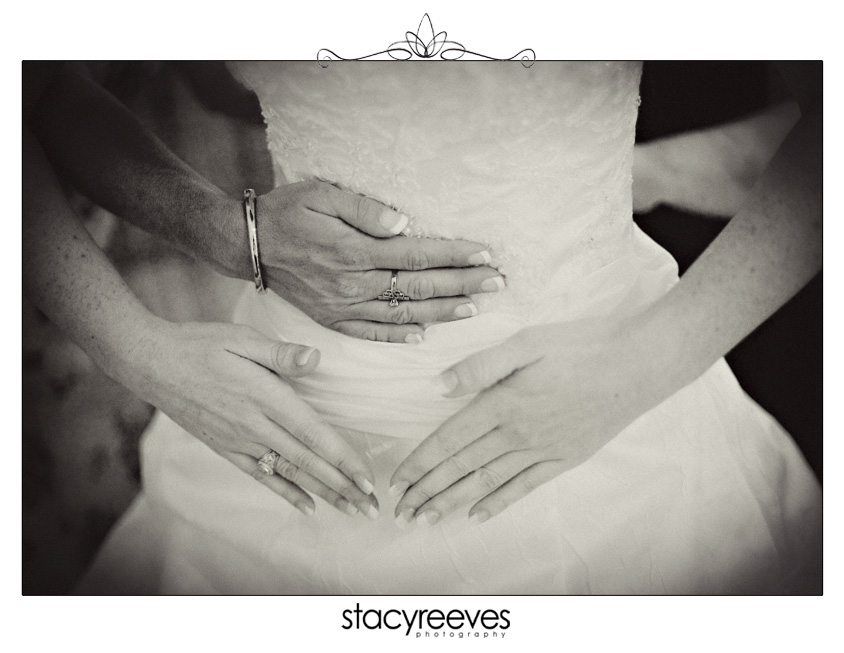 Courtney and her lovely bridesmaids!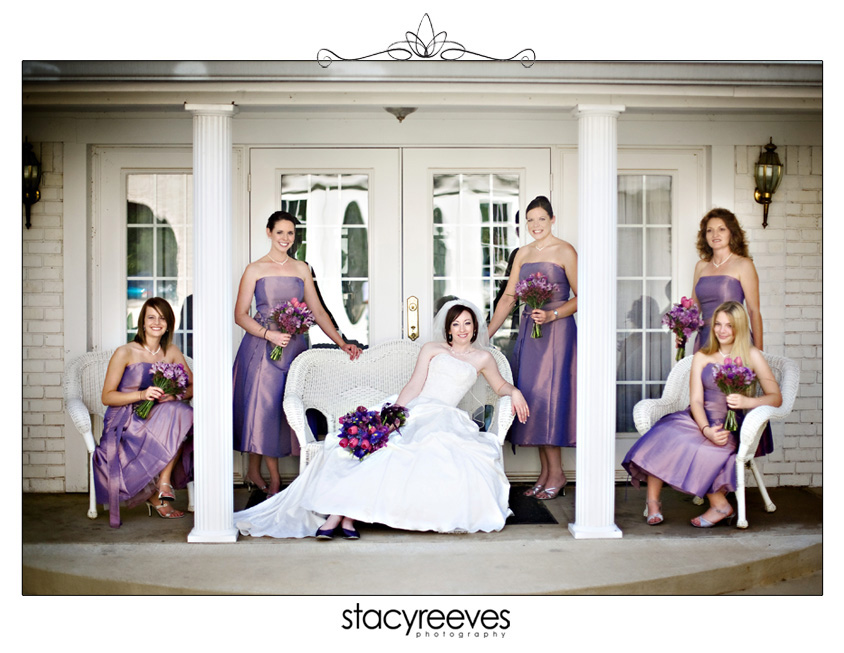 A few more dramatic portraits. Since Courtney is going to school in Iowa, we never got to do a bridal session for her, so I tried to get some extra images of her alone. These are my two favorites!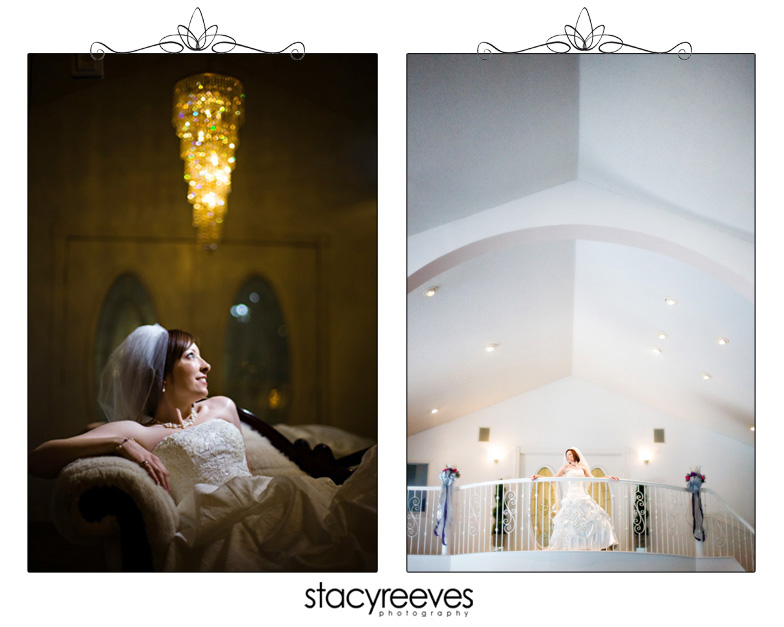 And then it was time for Marcus.. See what I mean about the beautiful environment around White Chapel?
Marcus specifically asked for a "Resevoir Dogs" photo.. They even brought the sunglasses and cigarettes!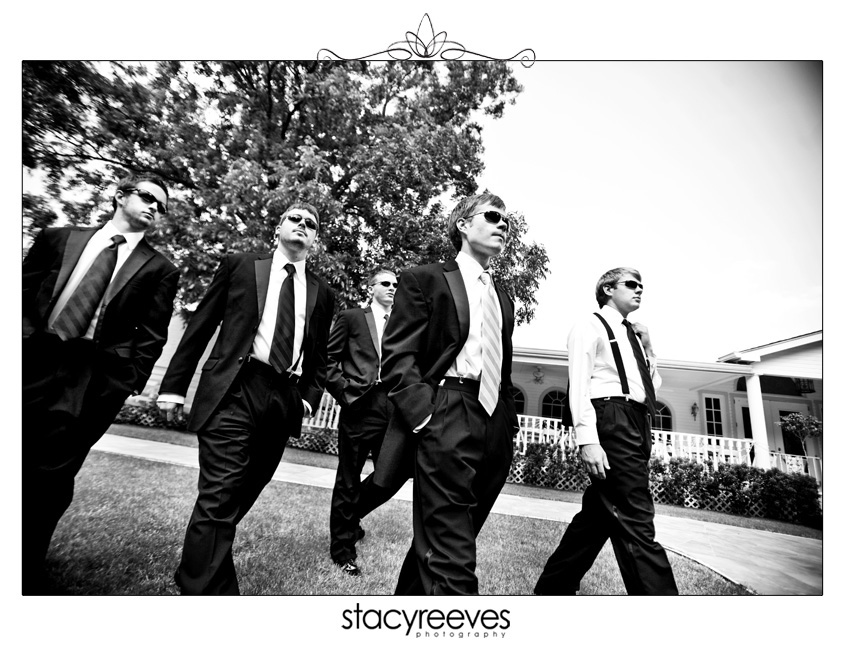 And a bit happier :) We can't be serious and GQ ALL the time!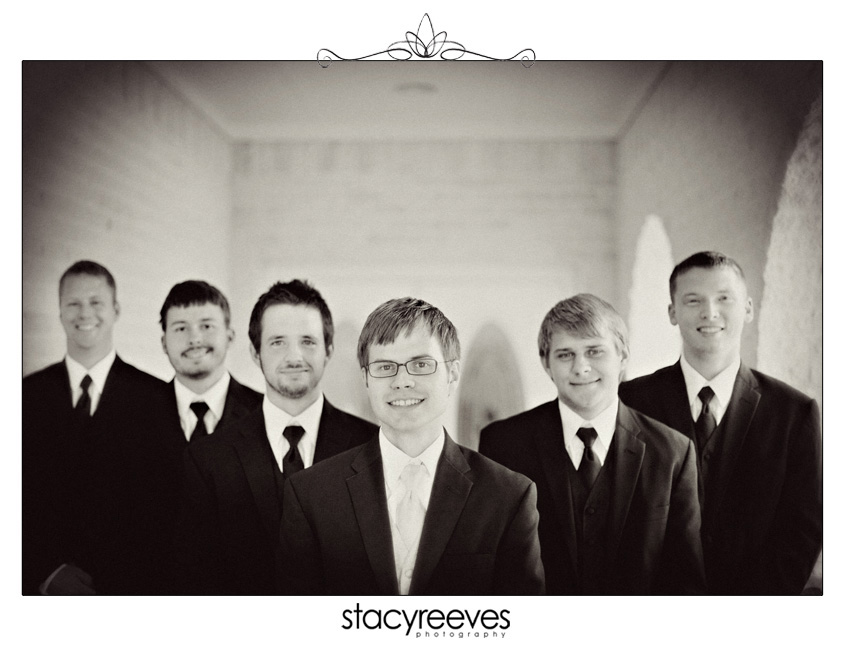 Finally it was time to get these two hitched! One really cool thing about White Chapel is that the bride comes out onto this balcony overlooking the chapel, then down a gorgeous spiral staircase to meet her father, who walks her down the aisle. Here is Courtney's grand entrance, and the smile that Marcus just couldn't wipe off his face all day!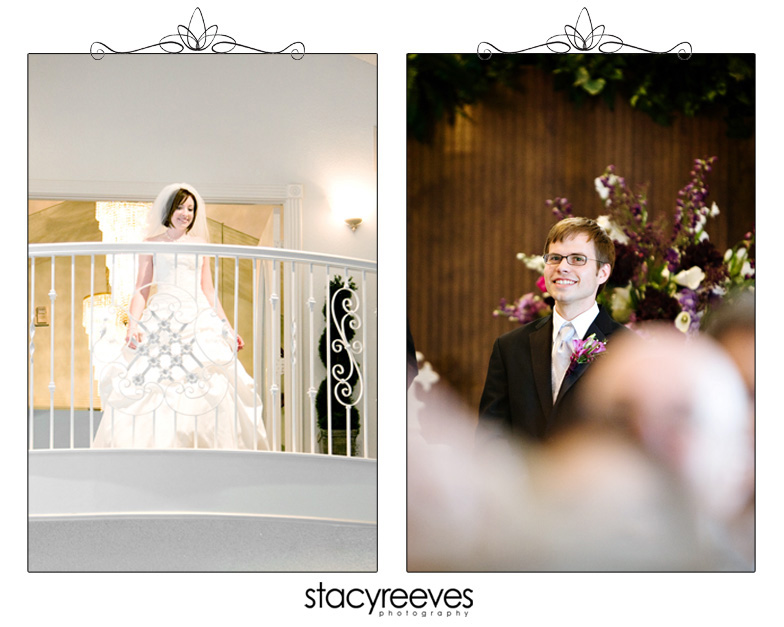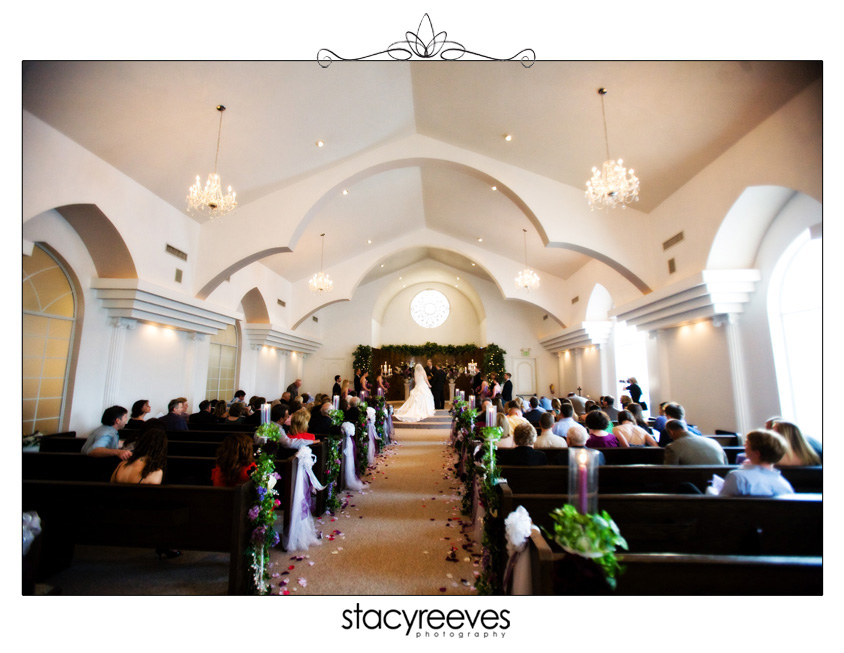 Married!!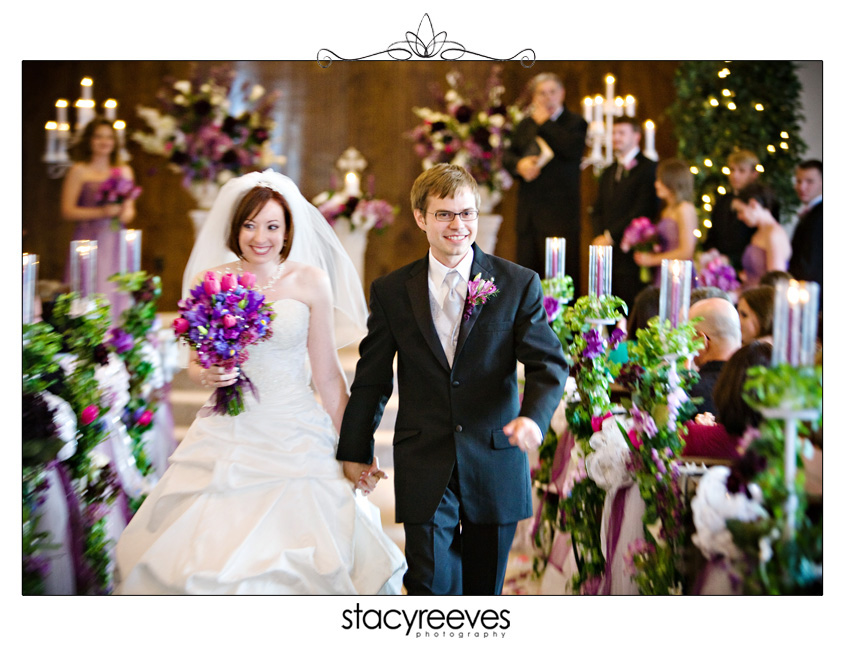 Then is was time for some fun with the wedding party!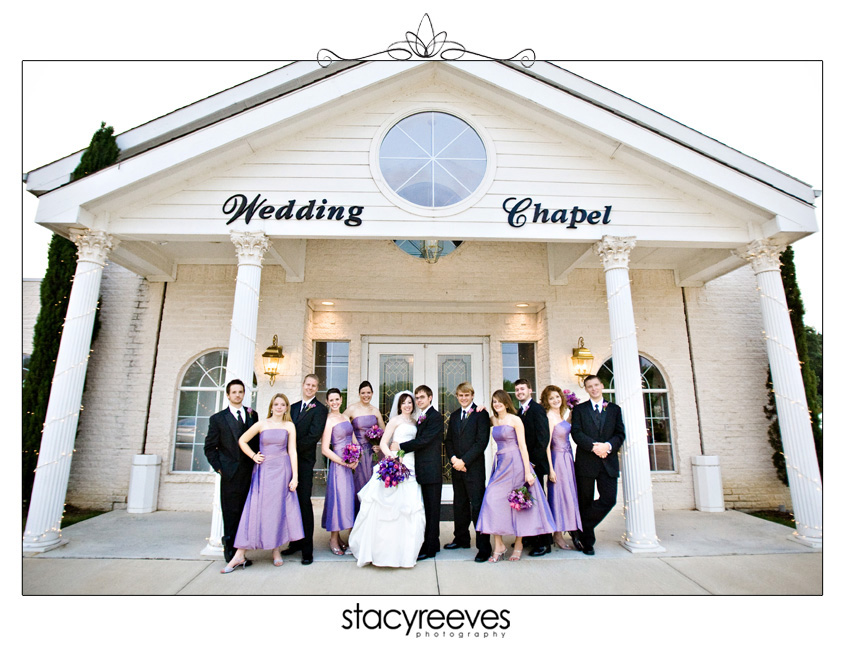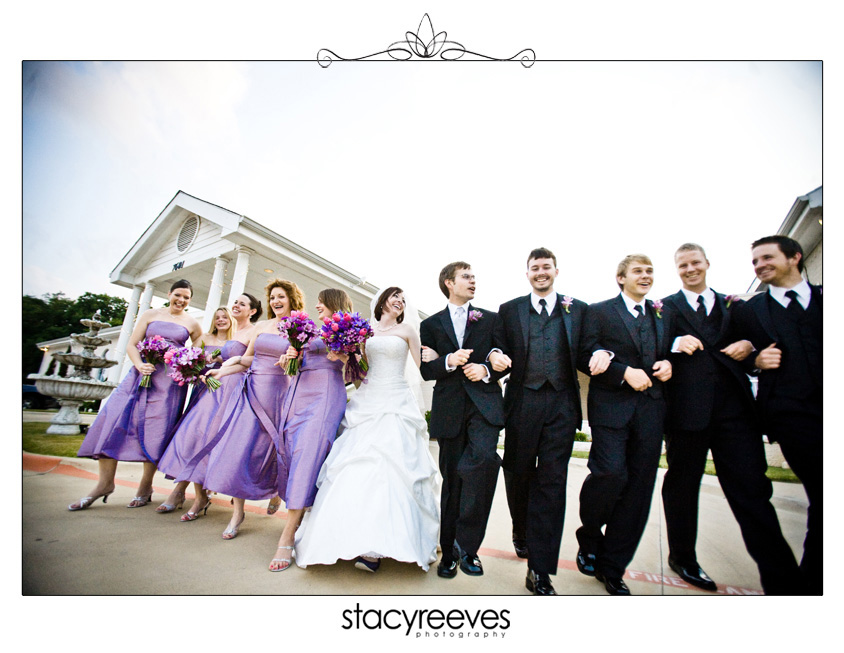 And I finally got the lovebirds alone :)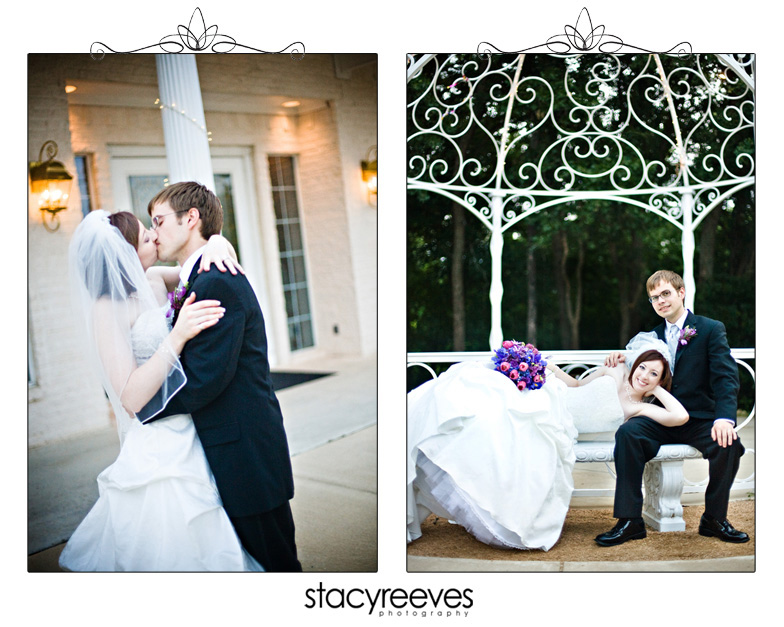 I have been wanting to do a photo like this FOREVER, but I could never find a good white wall.. I'm so glad that I finally got to do this shot with this couple!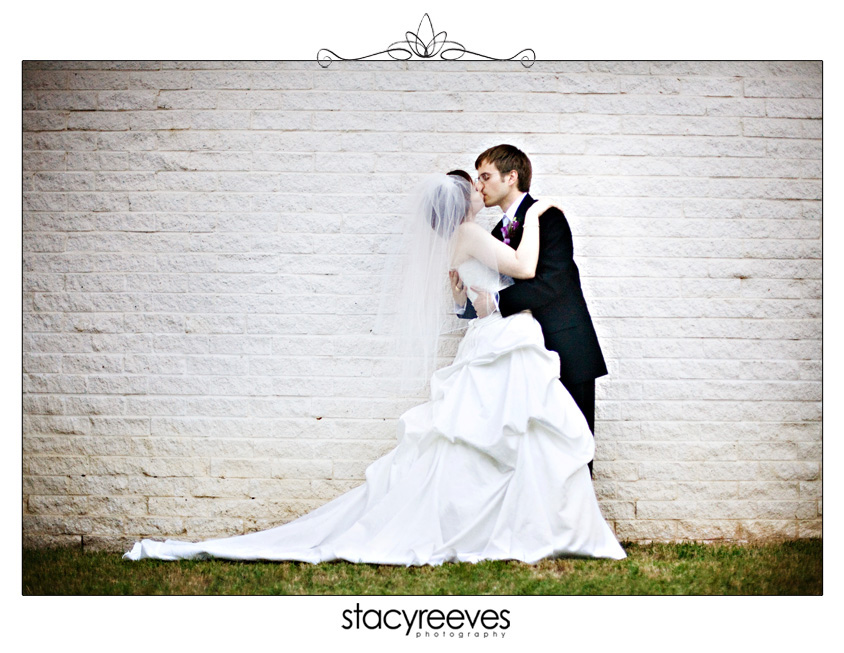 Courtney and Marcus' wedding was as unique as they are.. Instead of just being announced, they were led in by Courtney's relatives playing the bongo drums and belly dancing!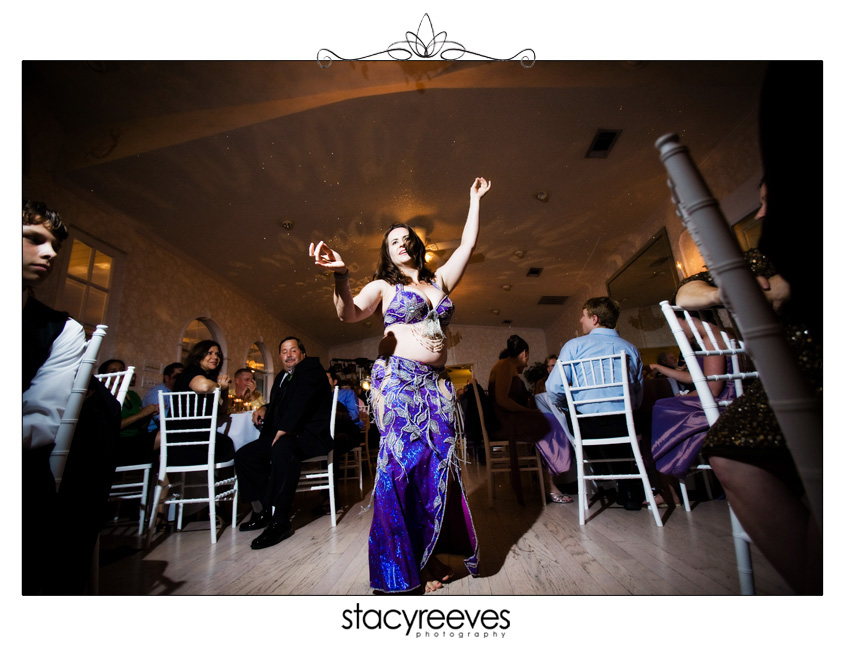 The first dance was held outside in the gazebo, which I loved because everyone got to gather around and watch, but the couple still had a bit of privacy and intimacy to be able to enjoy this special moment.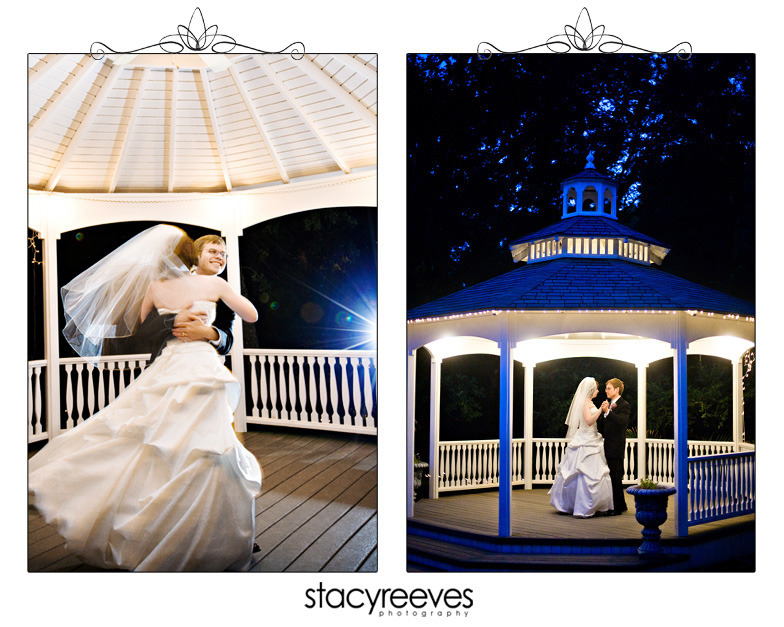 Then we moved inside for the Father/Daughter dance, which is always an emotional moment.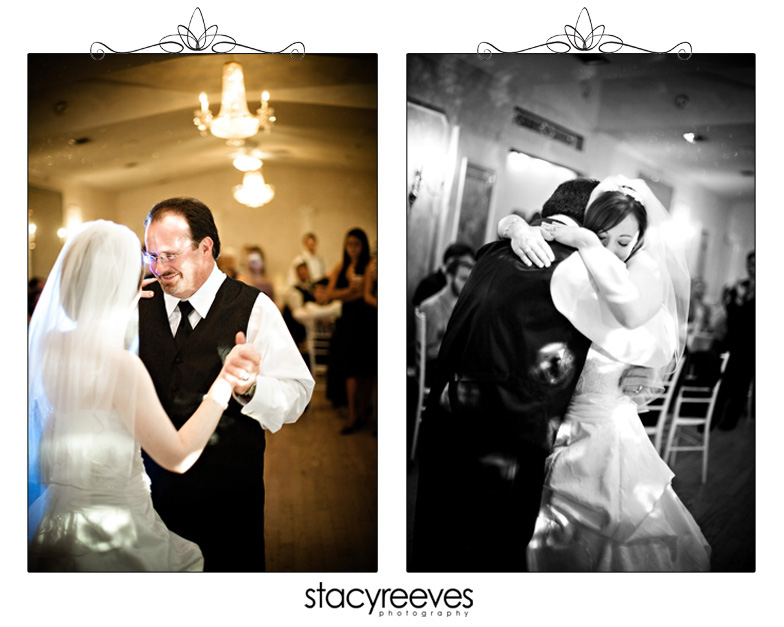 I love love LOVE this shot! Sometimes the bride and groom plan out little surprises for the garter toss, but you can clearly see that Courtney did NOT see this coming!!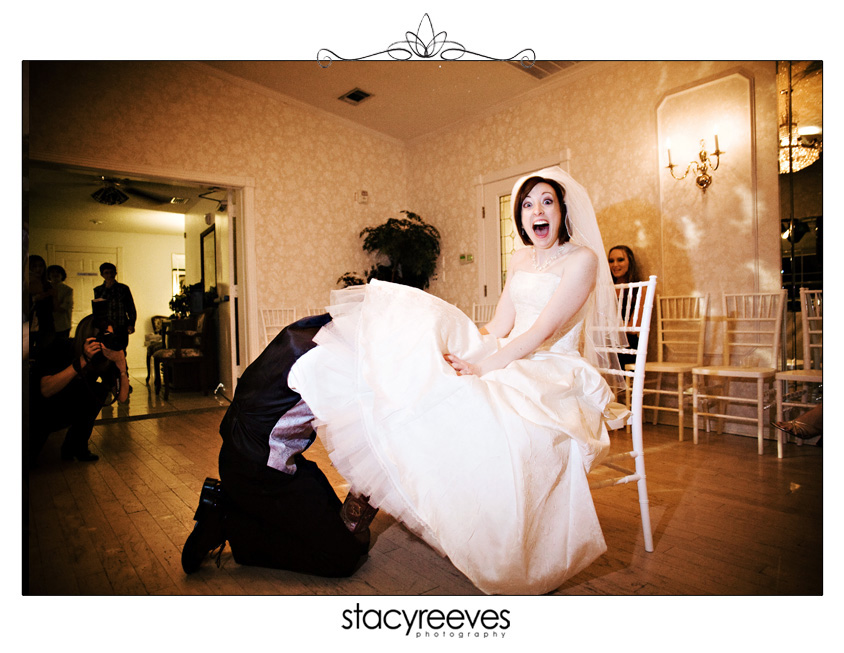 The DJ at this wedding played a lot of "dance" songs like the Cupid Shuffle, Cha Cha Slide, Chicken Dance, Cotton-Eyed Joe, etc., which is usually a great thing because even though it may seem cheesy, it really gets guests out of their chairs and onto the dance floor. No matter how silly you feel doing it, you can't help but have fun! However, he then proceeded to dust off an ancient classic.. The Macarena!! I think we all needed a little help remembering that one.. And possibly a little help forgetting it, too ;)
Unfortunately every party has to end, and these guys chose to leave in my favorite way – sparklers!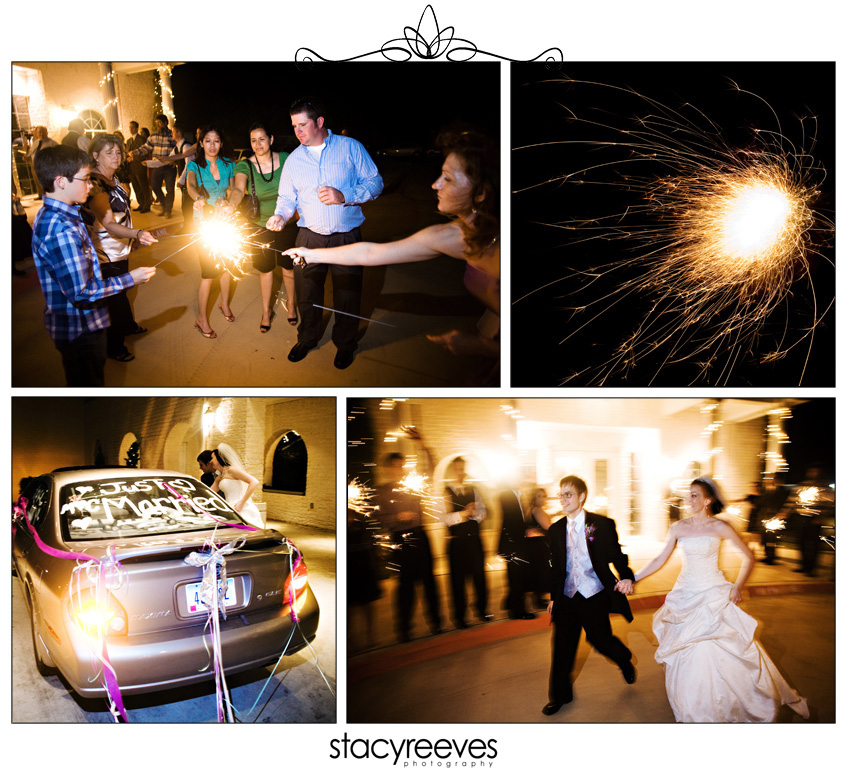 And last, but not least, my favorite part of any wedding.. The RINGS!!!