I am so excited to finally be blogging Darbi and Neil's Nebraska destination wedding. There's only one problem.. Lara and I took so many cool photos, I can't possibly fit it into one blog post! So I am splitting them up into two posts, today and Thursday (with an extremely long Humpdate in between).
Darbi, a wedding photographer from Missouri, and I have known each other for awhile through an online wedding photography community. I also was familiar with Neil, although I didn't know it until the wedding day. Neil was the drummer for one of my favorite bands ever, The Juliana Theory. I have been listening to his music for years and didn't even know it! He has now moved on to a band called Confident Years (Check out their song She's The Killer, it's awesome!). I should have known that these two fun, artistic souls would have the most creative wedding ever. The details were amazing (photographers plan the BEST weddings, we have seen it all!), the guests were all really cool people, and the whole weddings was just a fun, laid back, unique celebration of Darbi and Neil's love. It was also great to get to shoot the wedding with another talented photographer, Darbi and I's mutual friend Omaha wedding photographer Lara Adkins. Thanks so much Lara for helping me out!
Check out some of my favorite images from the preparation and ceremony:
Darbi's bridesmaid taking notes from the hairstylist on how to correctly position Darbi's veil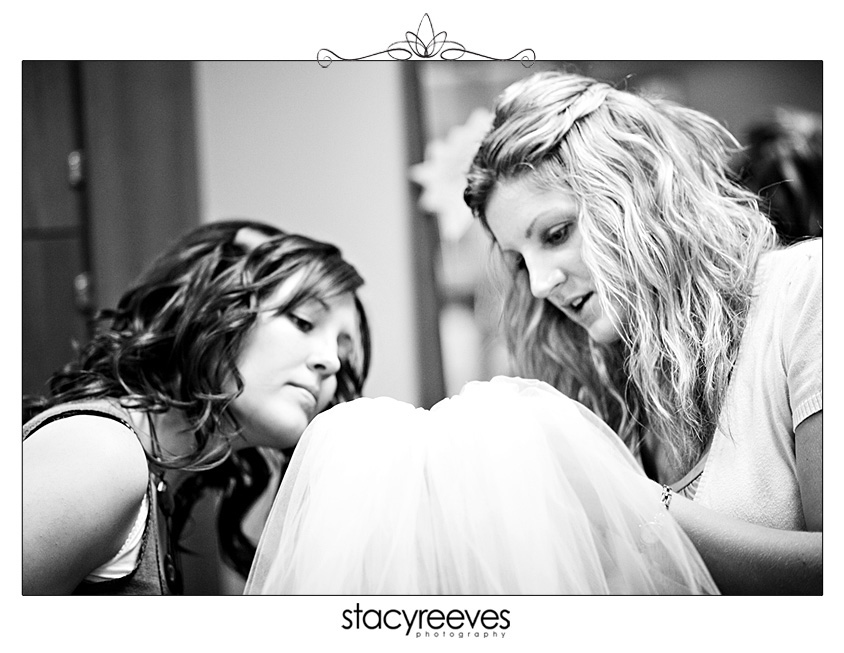 Darbi, her mom, her sister, and Lara checking out one of Lara's amazing shots!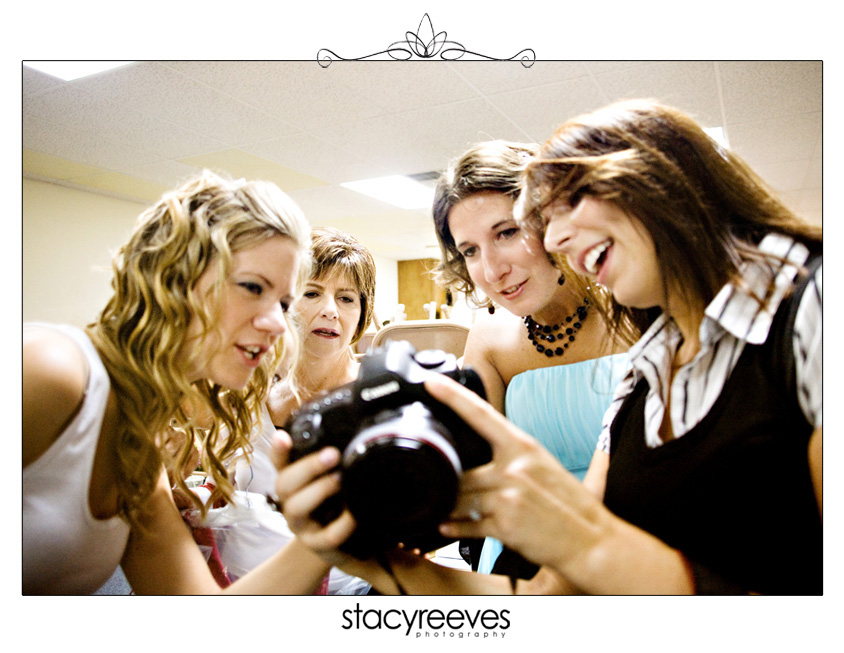 Makeup time on the couch!
Darbi warned me she had a poofy dress, but I had no clue just how poofy it truly was until the wedding day.
I love how it just swallows her body in these two shots!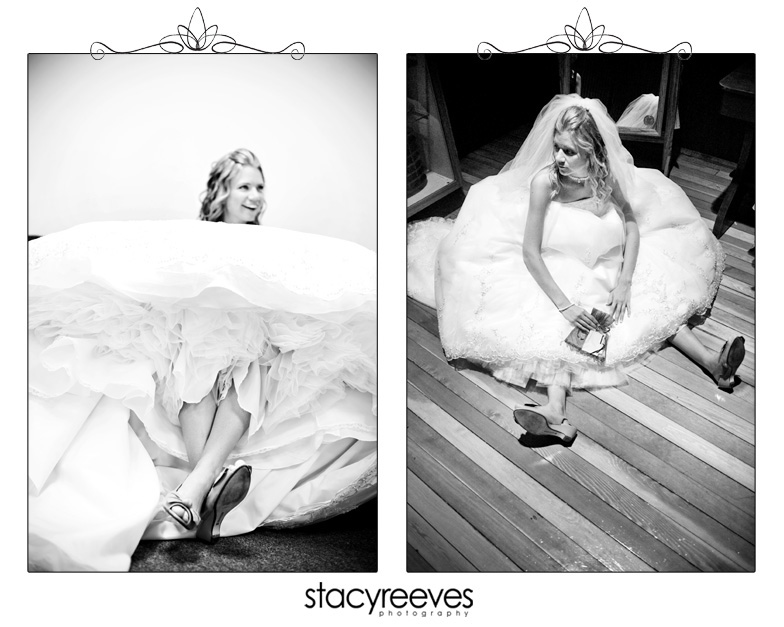 Darbi brought these cute pink umbrellas just in case of rain.  Thankfully the whole day was sunny and perfect, but we had to get a few cute photos with them!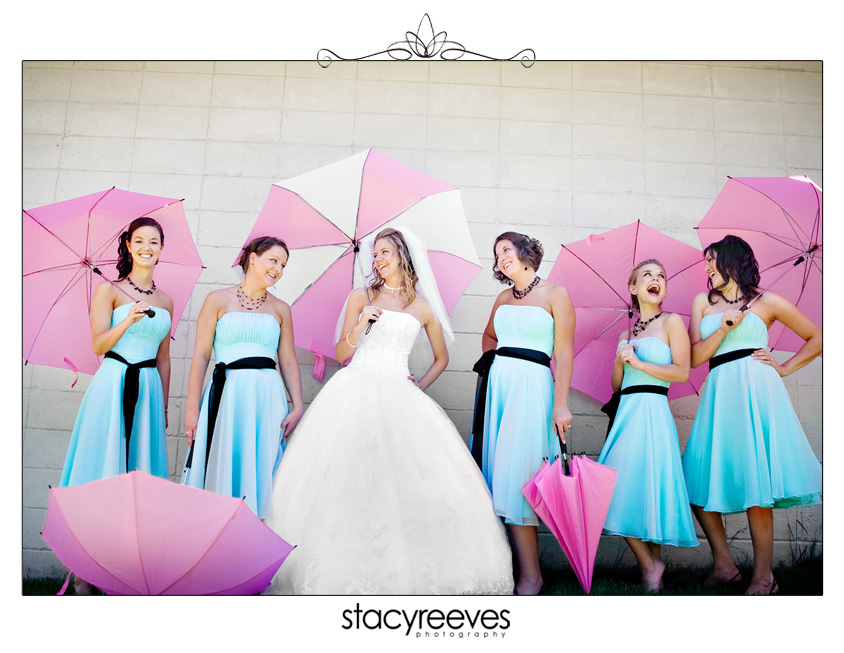 Aren't Darbi's bridesmaids so hot?  Give me a break!  It made my job way too easy.
I adore this shot of the girls walking, it looks like they belong on a magazine spread!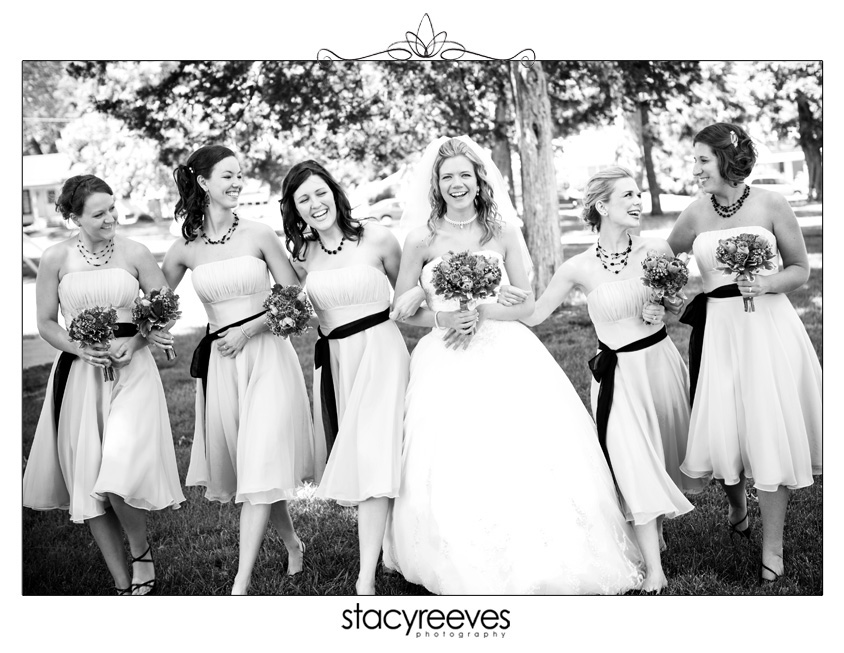 We got these two photos of Darbi in a small room in the back of the chapel as she was waiting quietly to walk down the aisle with her father.  I love how peaceful and happy she looks.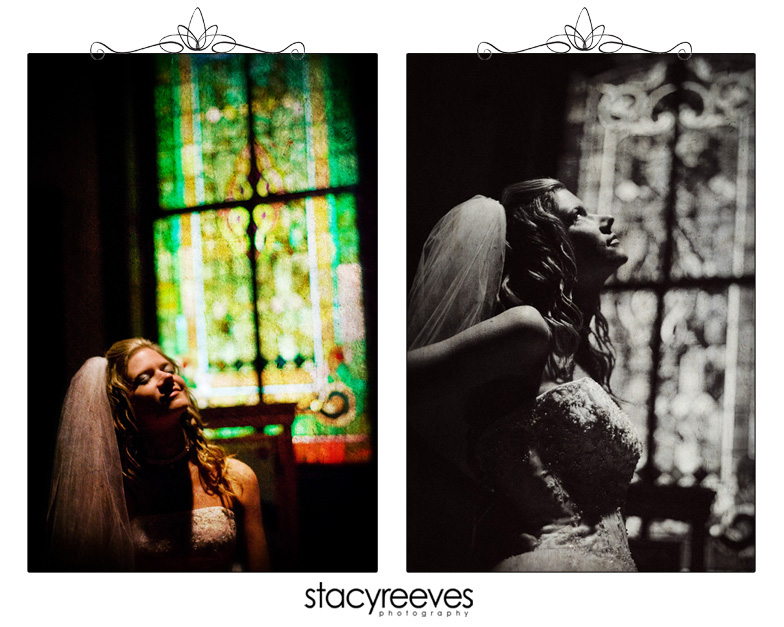 Meanwhile, here is why grooms and groomsmen should never be left alone with a room full of old costumes: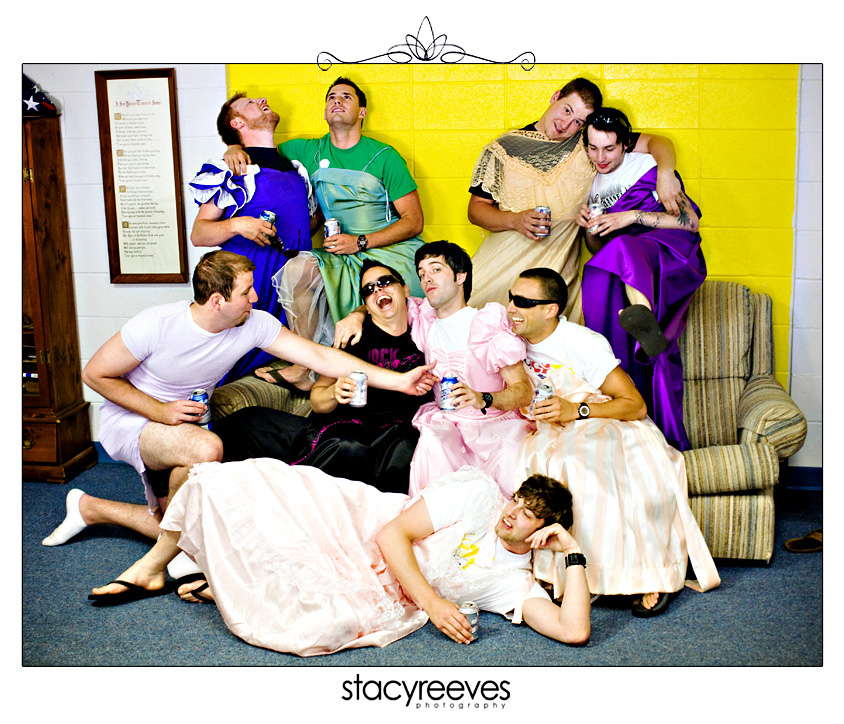 Neil taking a quick moment alone to write a note to his soon-to-be wife.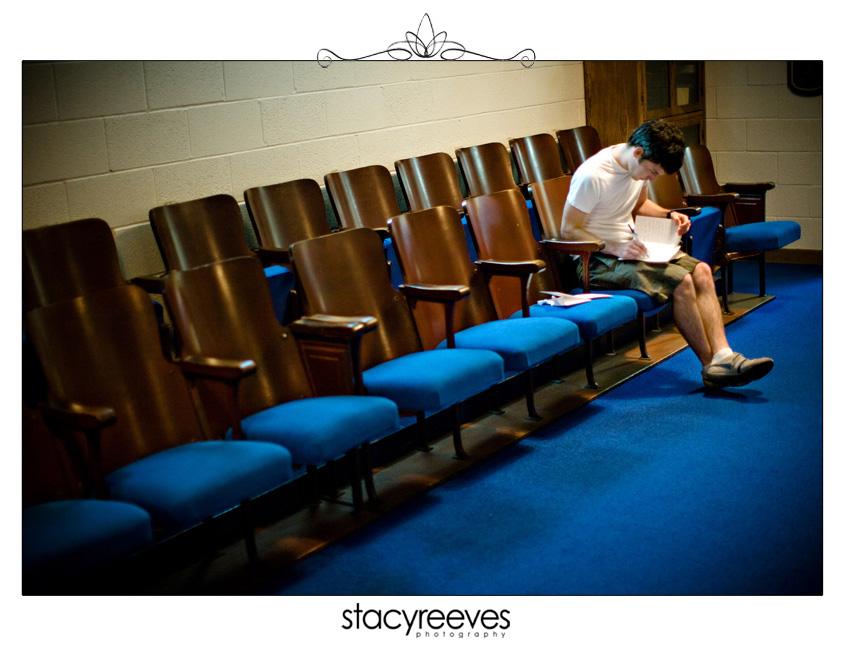 Relaxing before the ceremony, tucked away in a closet so he won't run accidentally catch a glimpse of Darbi.
The quintessential cool groomsmen shot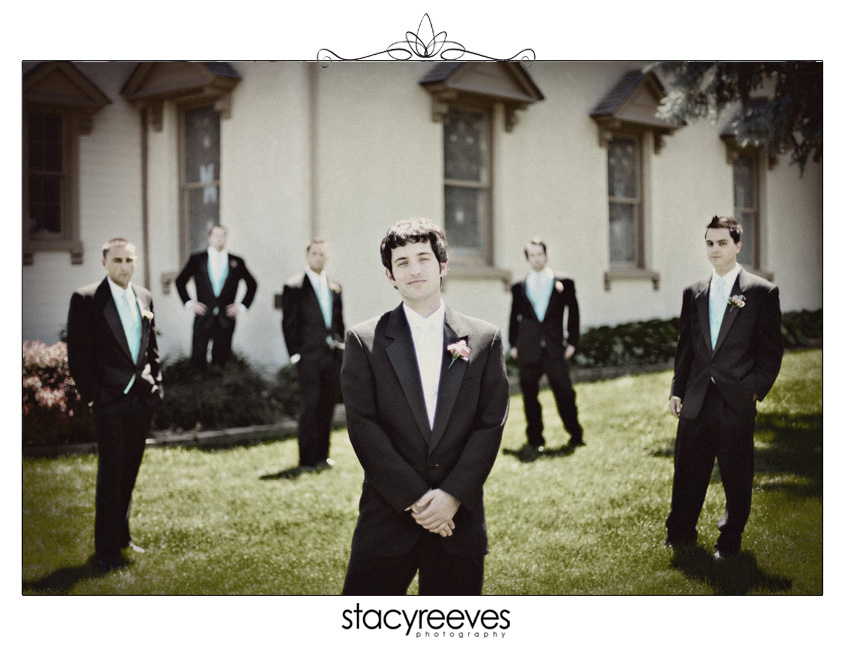 So, there may or may not have been a cool rented trolley sitting in front of the church.. And it may or may not have ACTUALLY been for the wedding scheduled just before Darbi and Neil's.. And we may or may not have hijacked it for a few photos while the other ceremony was taking place.  It's hard to say.  :)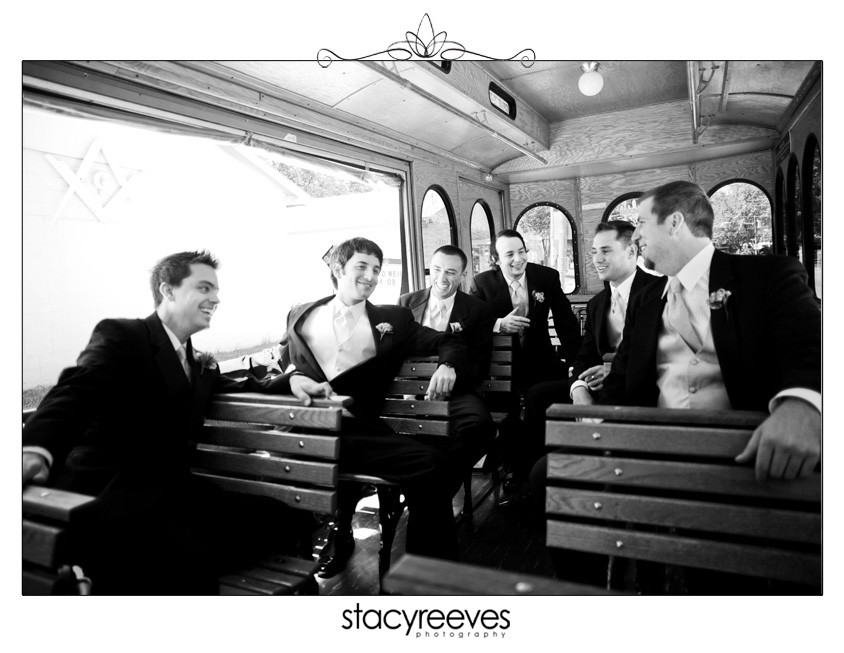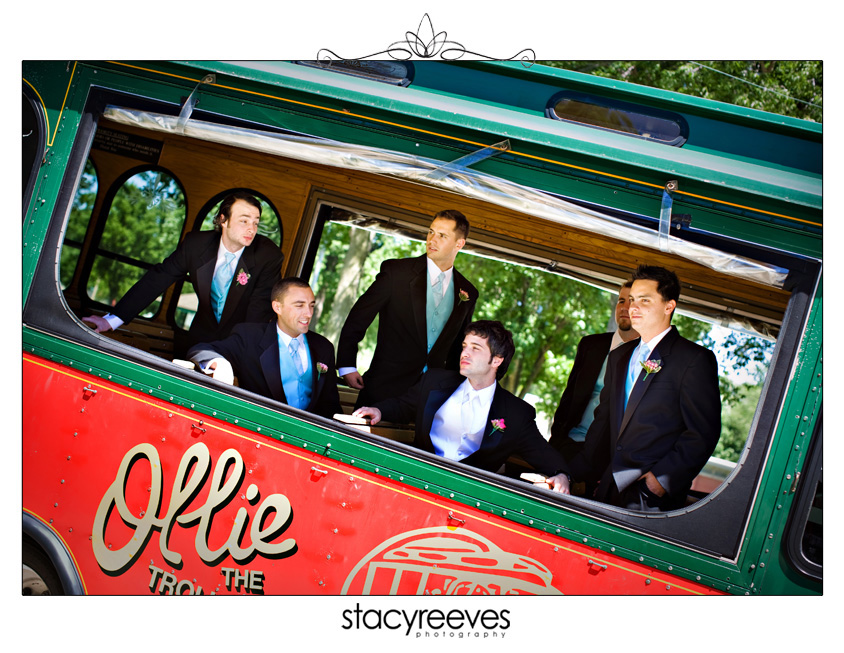 Any clue what Neil and his ushers are spelling out?  Here's a hint.. That first letter is supposed to be an N.  ;)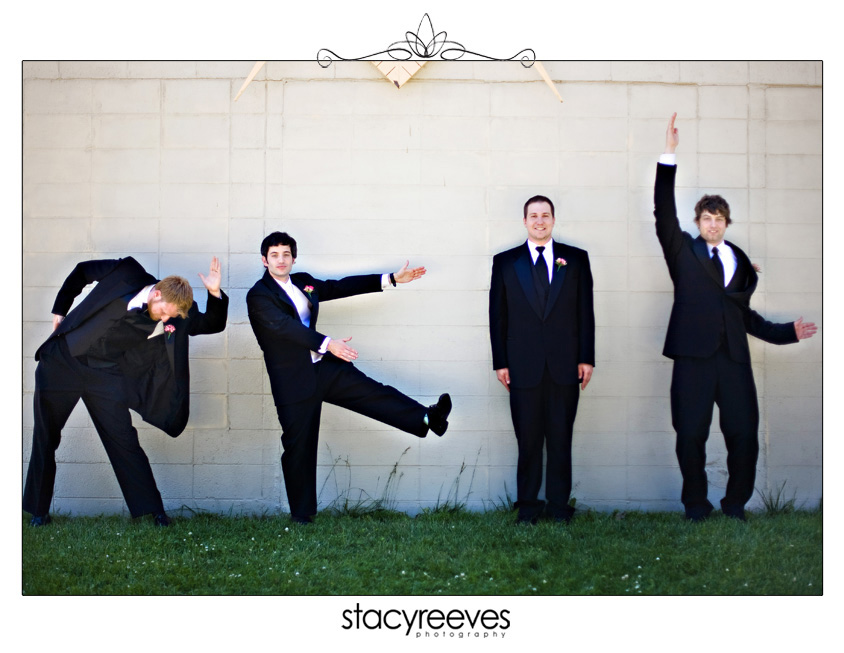 Inside the cute, oooooold chapel (it's a state landmark!)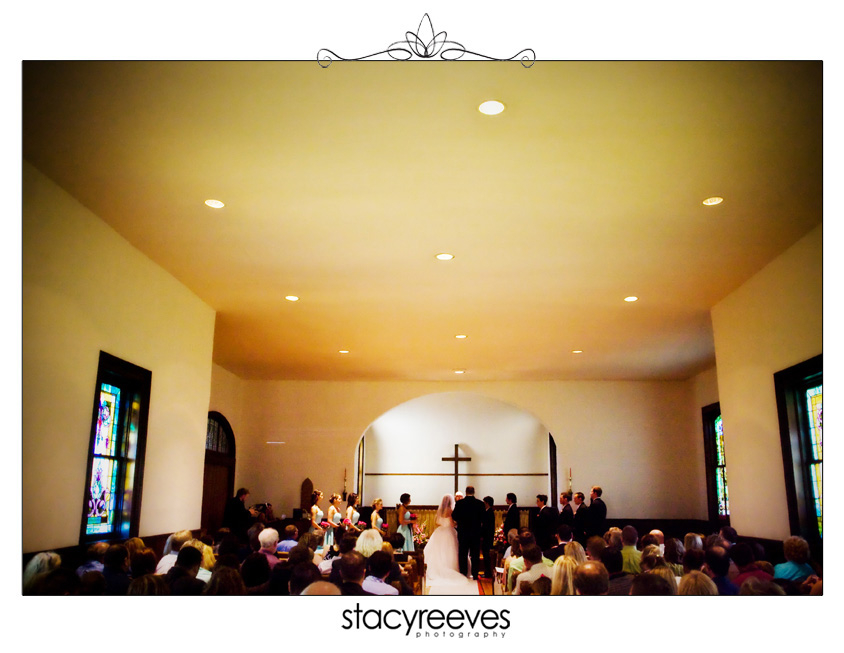 A few details from the ceremony…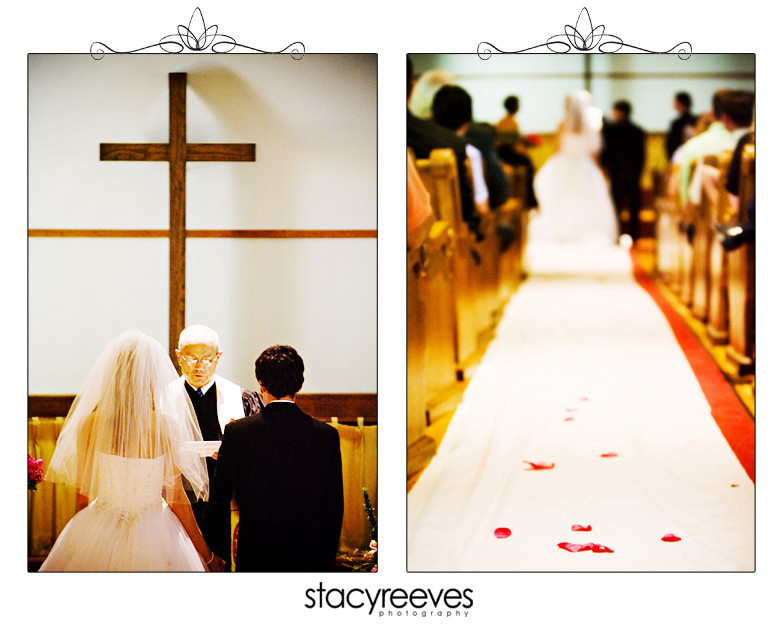 Despite having their minister cancel on them the morning of the wedding, Darbi and Neil's ceremony was hands down the most entertaining ceremony I have ever seen.  From the  ringbearer beating his drum and shouting "The bride is coming!" after a trip down, back up, and then back down the aisle, the adorable flowergirl setting down one petal at a time, then returning back down the aisle to pick up each petal one at a time, Darbi and Neil's hilarious vows (my favorite line: "I love you like a snail loves the sidewalk"), the wax sand candles that requires a little empty-ketchup-bottle-esque smacking to empty out, the groomsmen's synchronized dancing, and the extremely entertaining replacement minister, I laughed and cried virtually the entire ceremony.  My favorite moment was when Neil's bandmate and his wife surprised Neil with a song Darbi had secretly written.  There wasn't a dry eye in the house!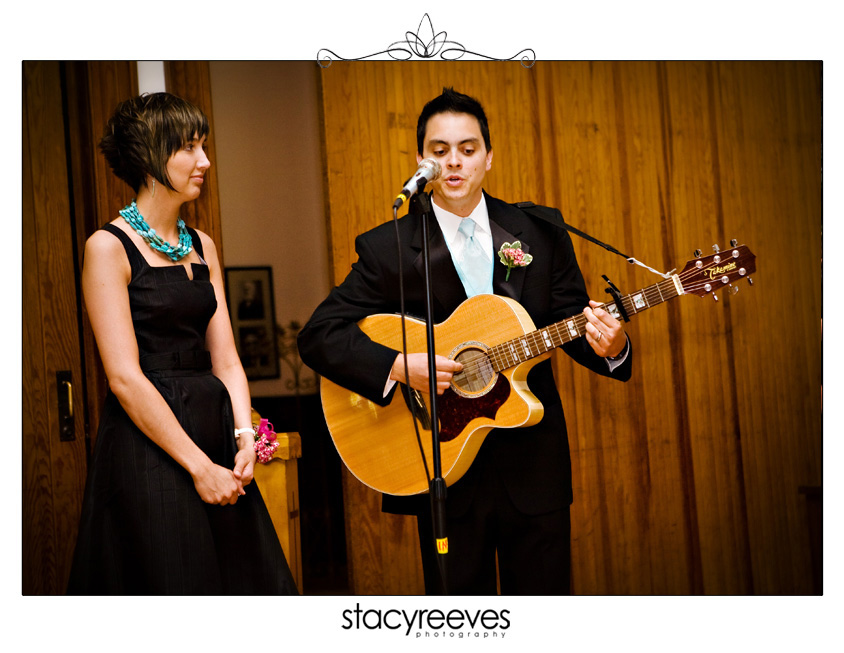 Mr. and Mrs. Hebrank!  Woohoo!!
The best photos are yet to come – Thursday I will show you some of the AAAAWESOME details Darbi created for the wedding, the cool wedding party shots we got in Little Mexico, and of course, the reception!  In the meantime, leave me a message and tell me how awesome Darbi and Neil are!  :)