I've said it before and I'll say it again.. Photographers throw the best weddings!! When Mark Elkins, my friend through an online photography community, began his search for a destination wedding photographer, I knew I had to be the one to shoot his wedding. He and his then-fianceé Jaclyn are super sexy, their wedding was going to be an intimate affair in a tiny town outside of Atlanta (one of my favorite cities!), the wanted to do a Day After session (and you KNOW how I love those), and of course, that unbeatable photo-factor. Working with photographers is such a joy because they totally "get" me and understand what I am going for when I do something unusual. I also had the pleasure of bringing along friend and fellow photographer Kelly Niemann to shoot with me, and we had an absolute blast cavorting all over Georgia!
Jaclyn and Mark's wedding was a very unique one, for many reasons. First and foremost, instead of throwing a huge bash, they stuck to their small-town roots and had their wedding at Mark's parents' home, with just their family and closest friends in attendance. Here are a few details from the day: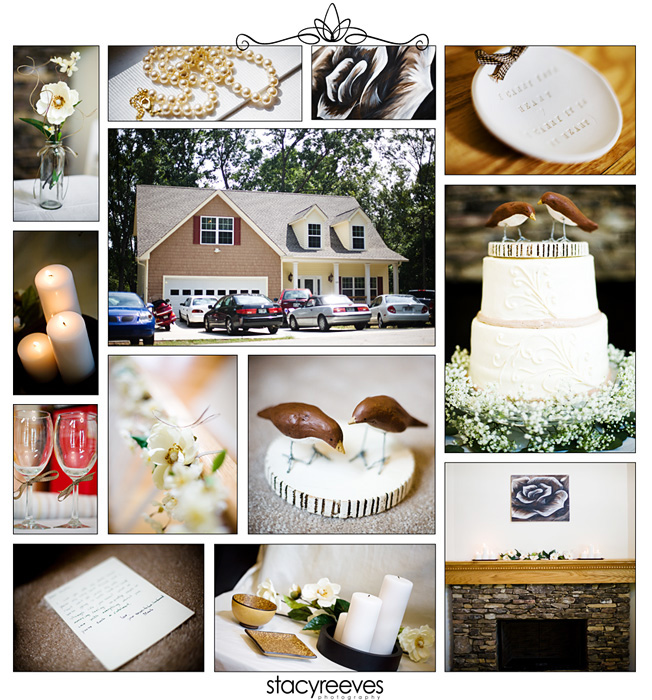 I absolutely LOVED Jaclyn's dress.. I am a sucker for ruffles :)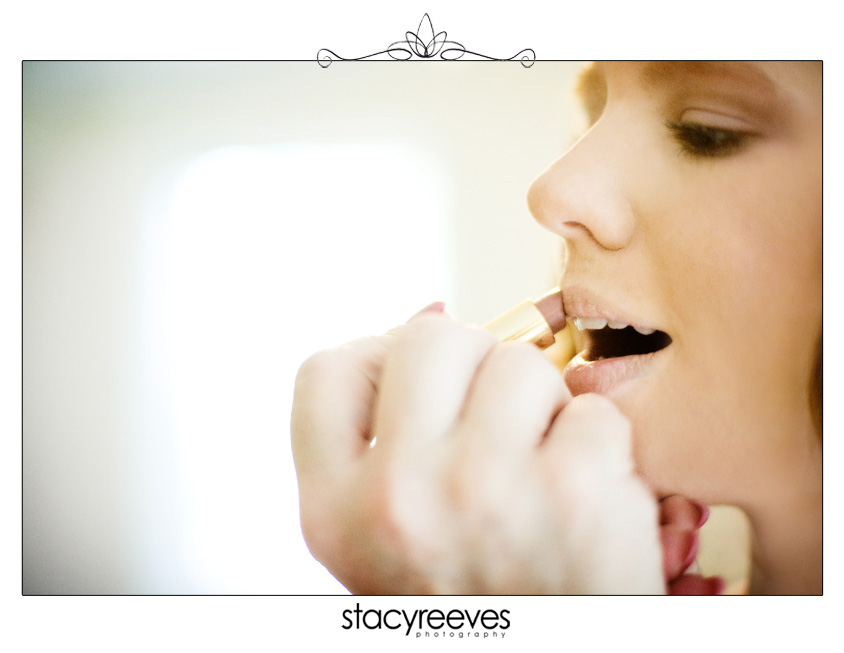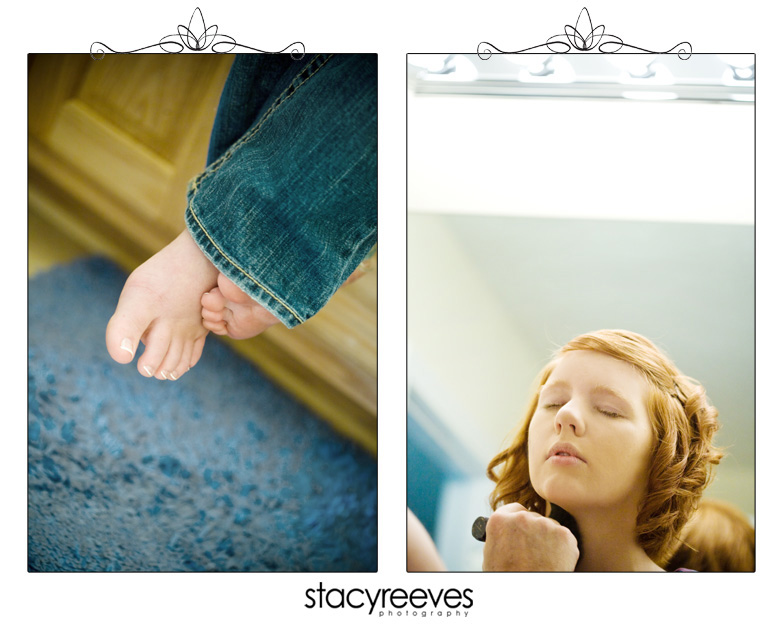 Don't you just love her hair? Stunning!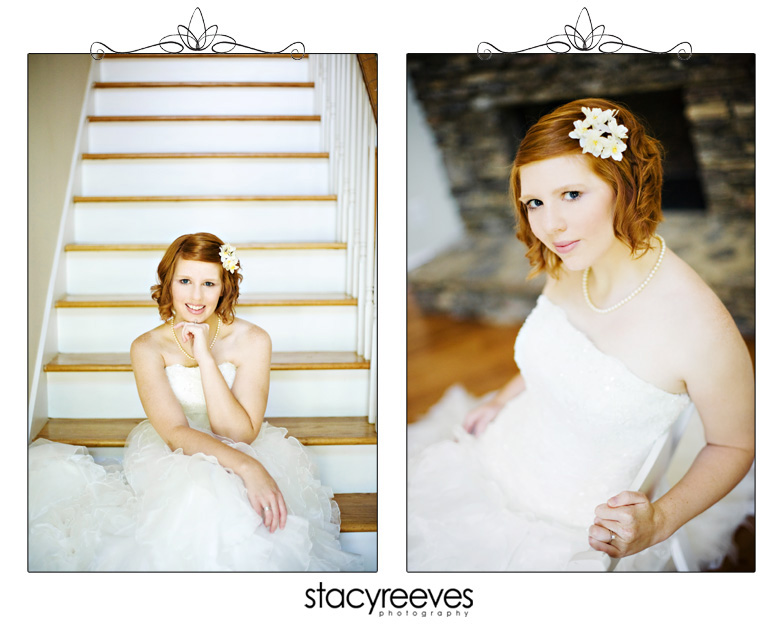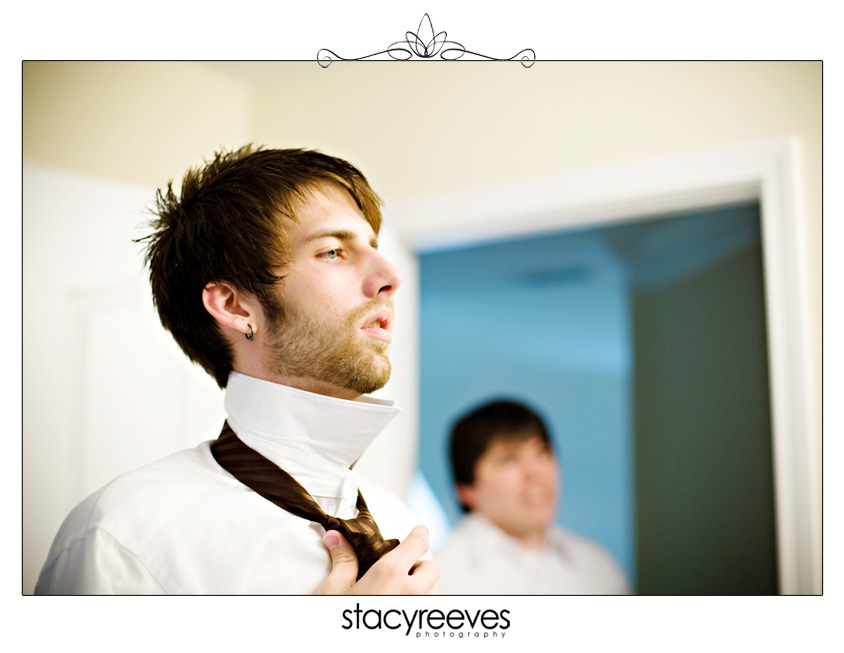 Writing his vows before the ceremony.. Slacker ;) Just kidding!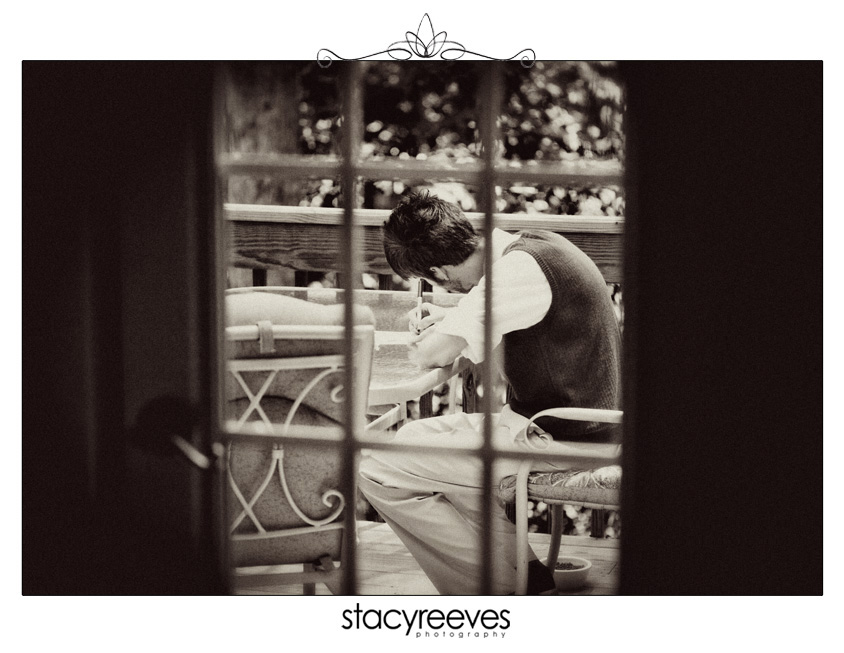 My favorite.. The rings!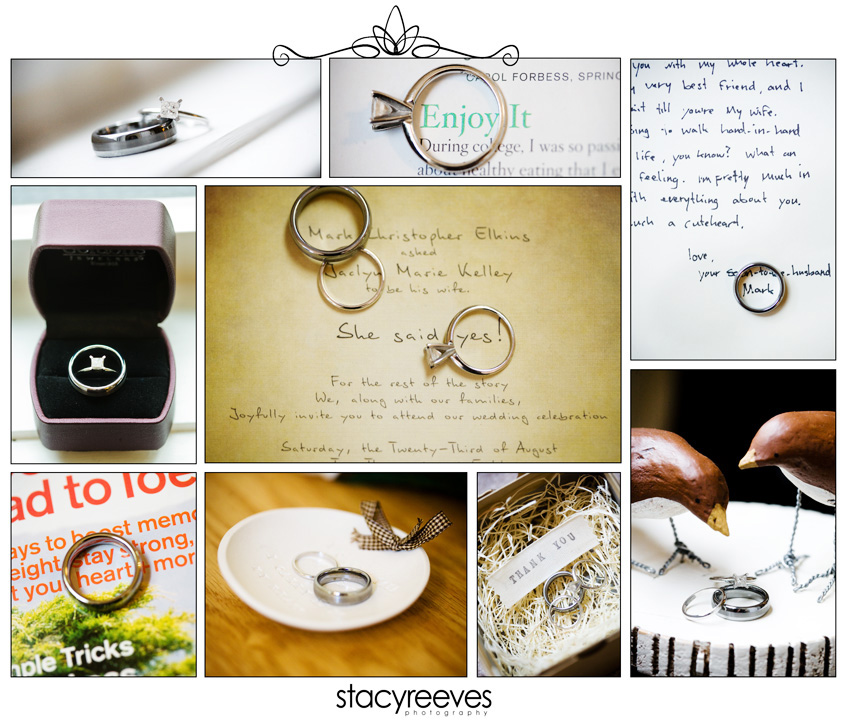 Coming down the stairs for the ceremony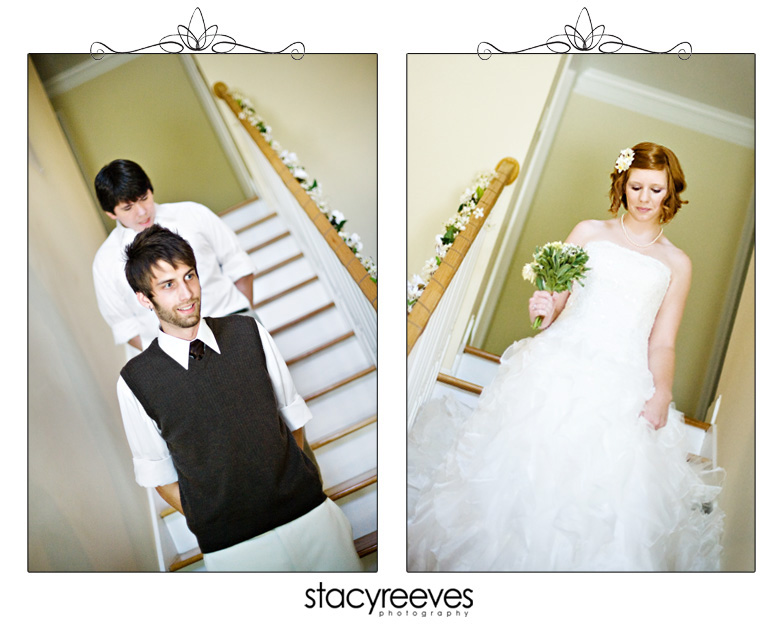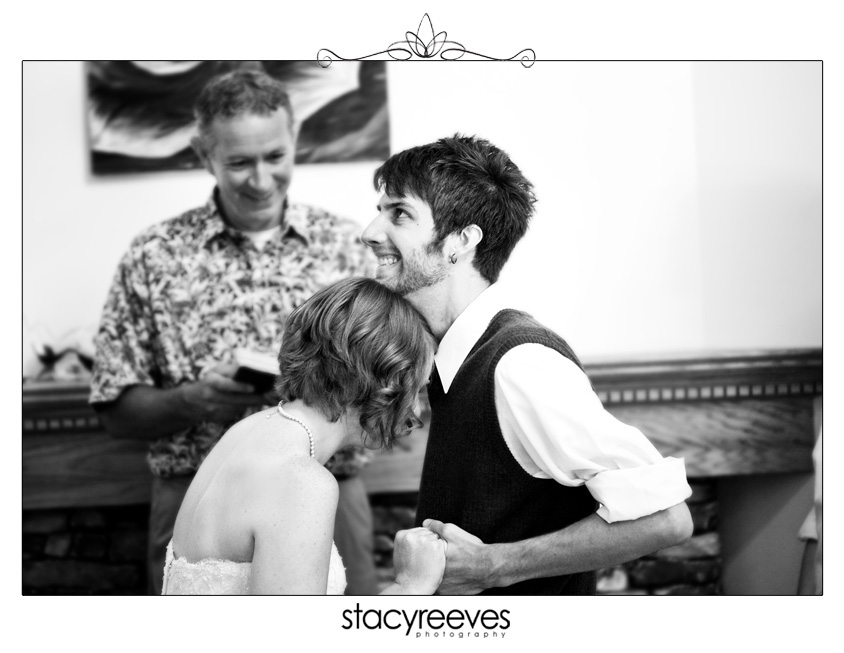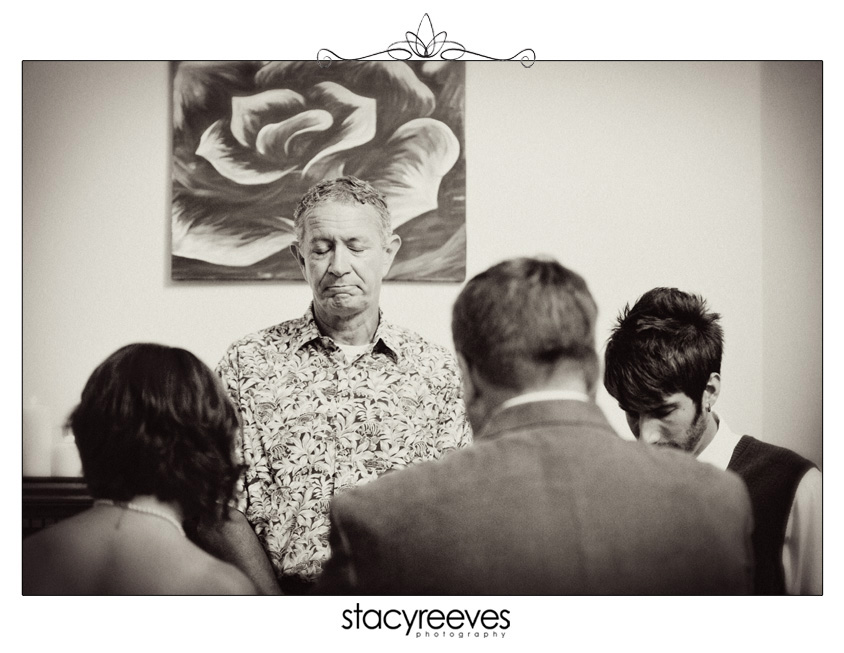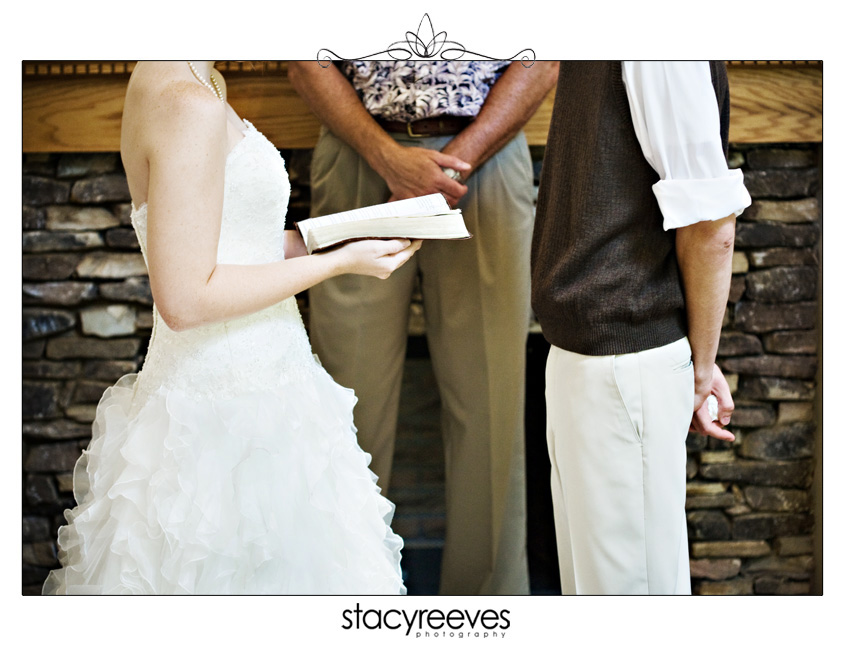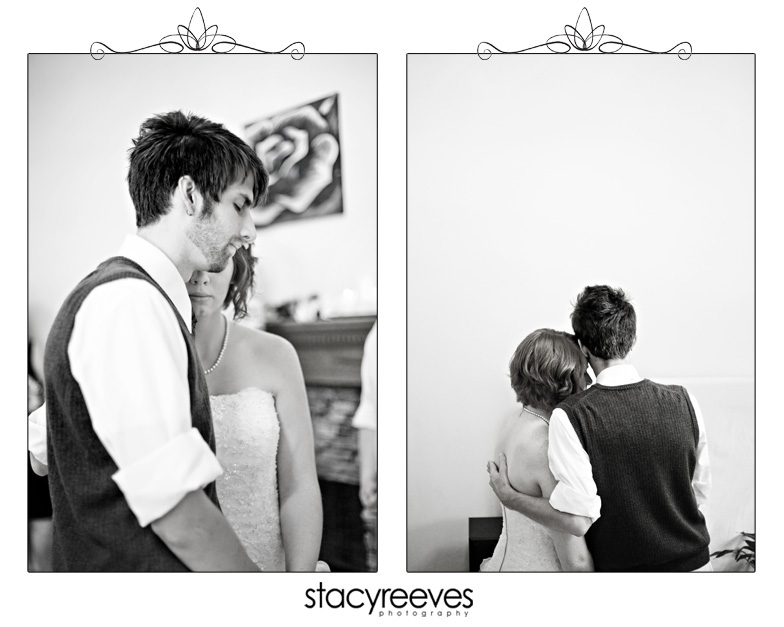 Some quick formals after the ceremony. Jaclyn and Mark's Best Man and Maid of Honor are also married – Cool, huh?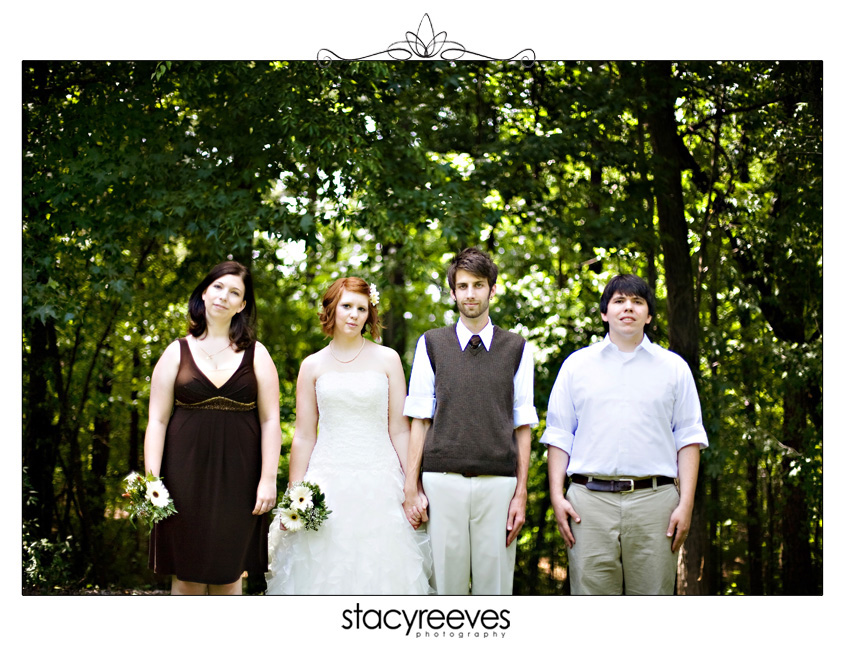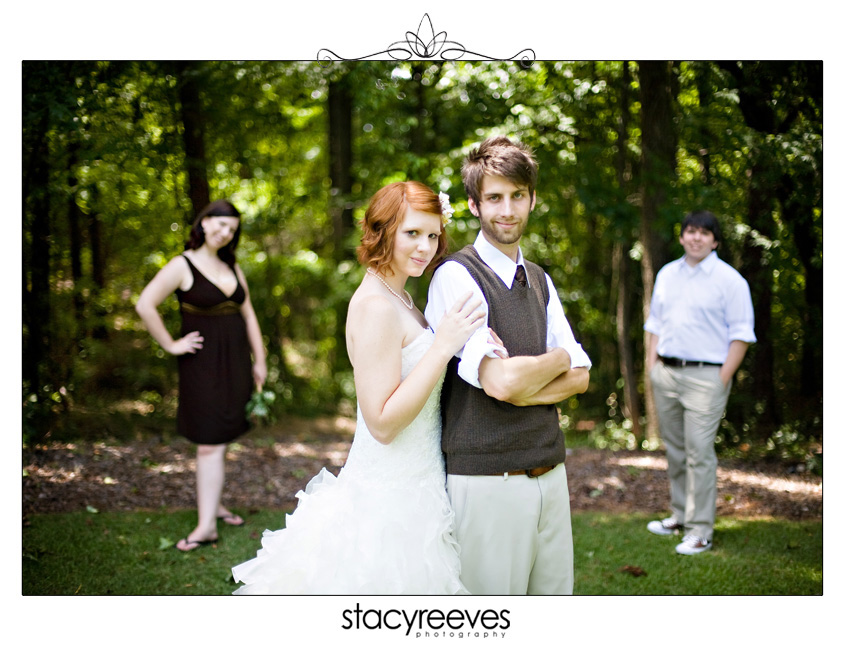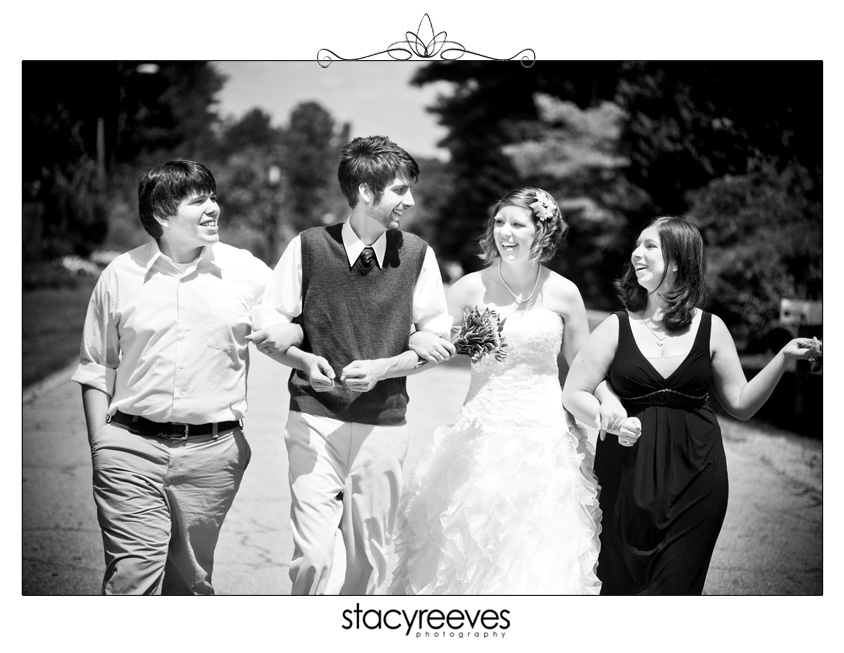 Their reception was a very short one. They shared a sweet first dance..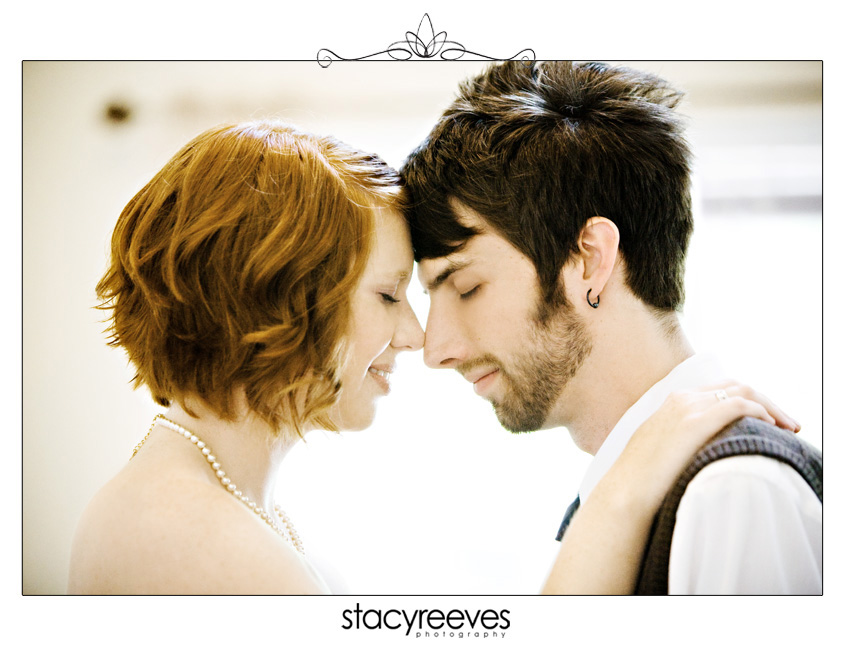 Ate some cake…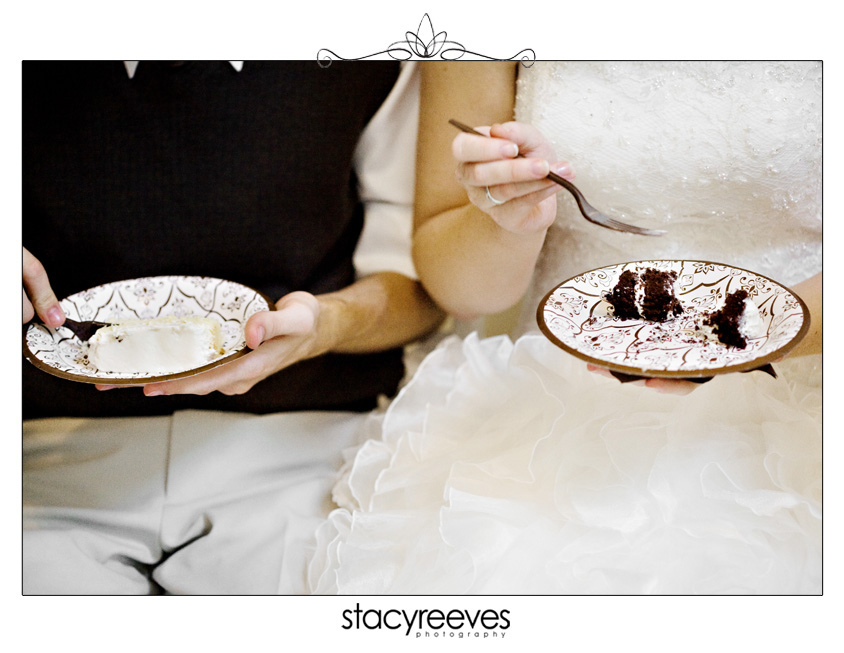 And hung out with all their friends!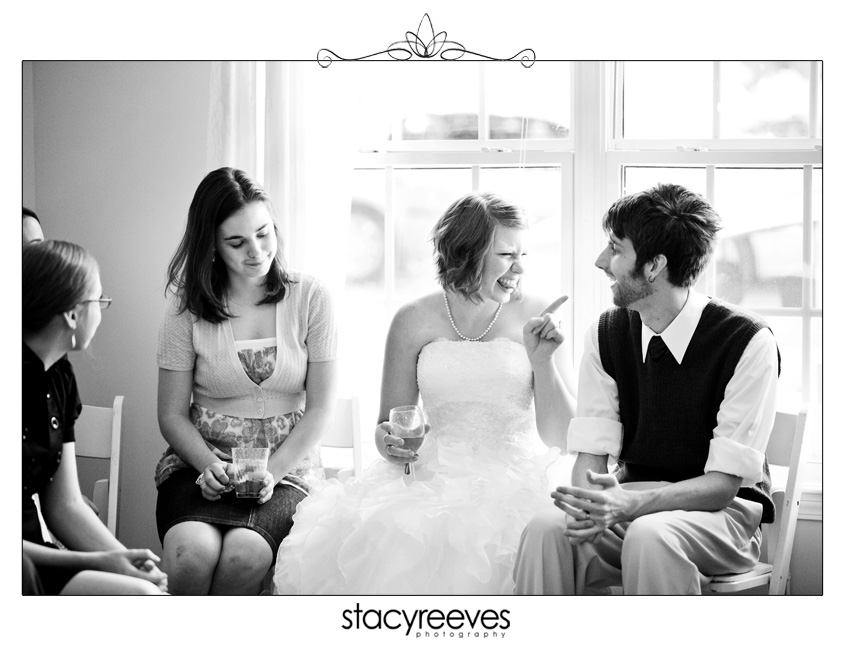 I love little details like this one of Mark fiddling with his new ring. I think it's the tiny moments like this that really tell the story of the day.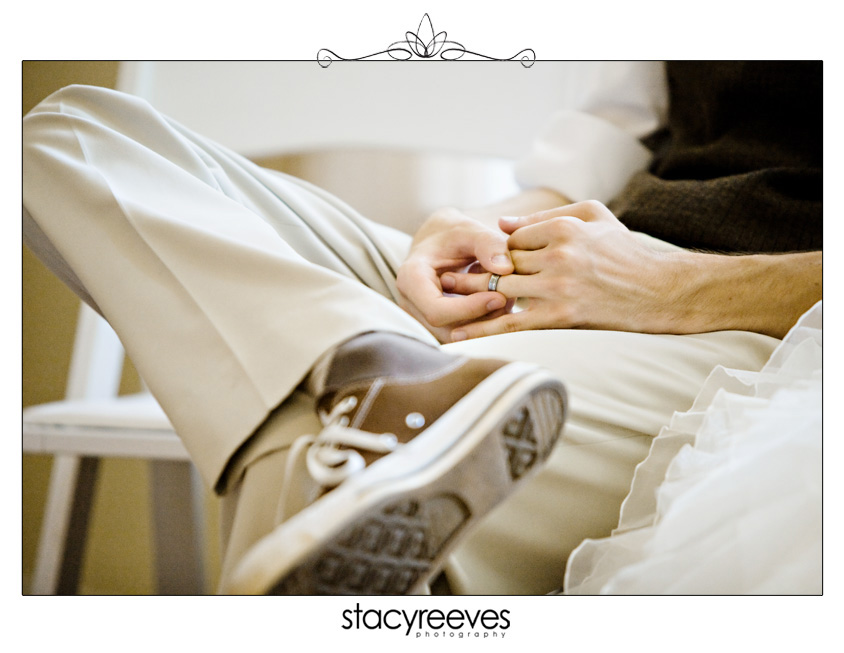 Check back soon for images from their awesome, awesome, AWESOME Day After Session. Big thanks to my second shooter Kelly for taking several of these gorgeous images!