With the start of a new year comes an opportunity to review my product lines, and this year I've made some exciting adjustments. As most of you know, I have long been loyal to my favorite album company Forbeyon, which is conveniently located right here in Dallas, Texas, and nothing has changed on that front. Their albums are still the highest quality, most beautiful albums available, and I'm proud to continue to feature them as the ONLY line of wedding albums I sell. However I have changed things up slightly, and now will be offering a new range of sizes. In the past I have only sold albums in square formats – 8×8, 10×10, 12×12, and so forth. However, after seeing Forbeyon's stunning 11×14 albums, I knew I had to incorporate those into my line. Starting in 2011, my new standard wedding album sizes will be 8×10 for the basic album package and 11×14 for upgraded packages. Fine Art Wedding Albums start at $2500.
If you've met with me in the last few months you've likely seen these albums already, but here is a glimpse of the gorgeous new sample albums Forbeyon created for me: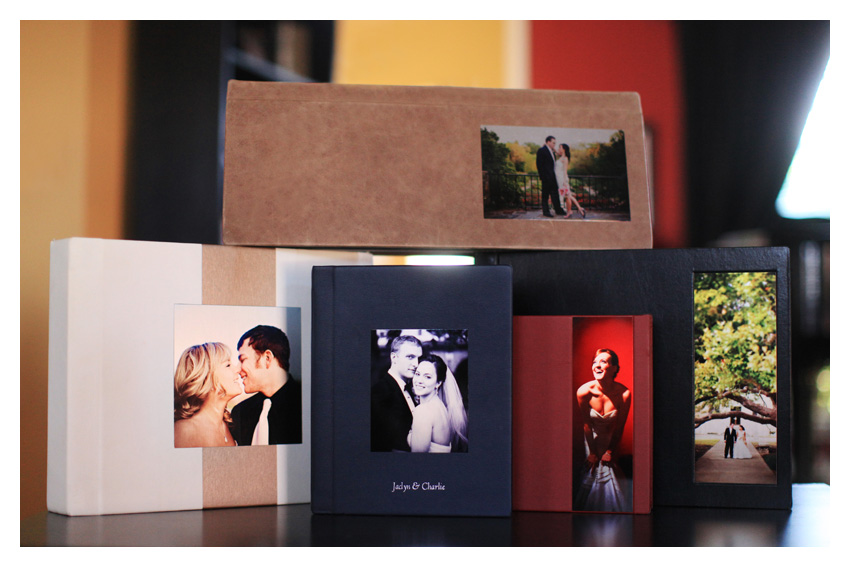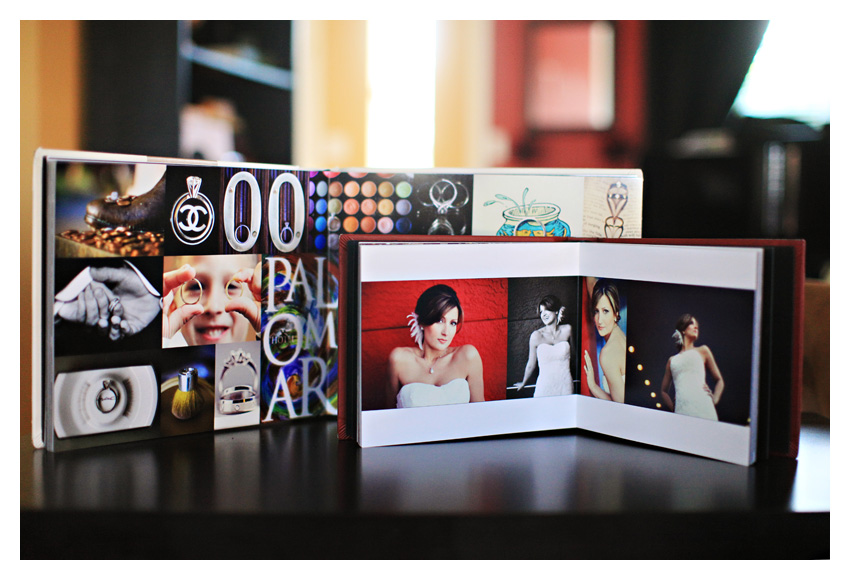 I love Forbeyon's beautiful full spreads that span the entire page with an almost invisible gutter, which allows me a ton of freedom in my album designs.  I also love that Forbeyon albums lay completely flat, even on the first and last pages!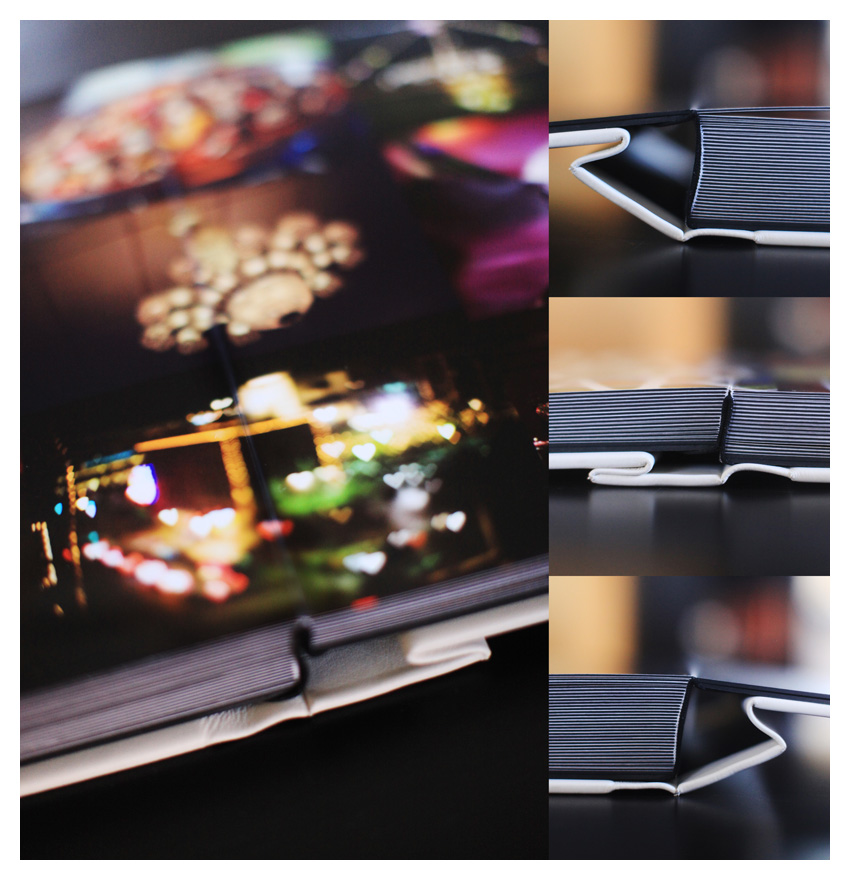 The blue album that you see below is the new Parent Album that I offer, which starts at $1250.  It's very similar to my normal wedding albums, with slightly thinner pages that make it easier to travel with and carry around.  Below you can see the difference in thickness between the 8×10 30-page Parent Album (in blue) and the 8×10 30-page Wedding Album (in red).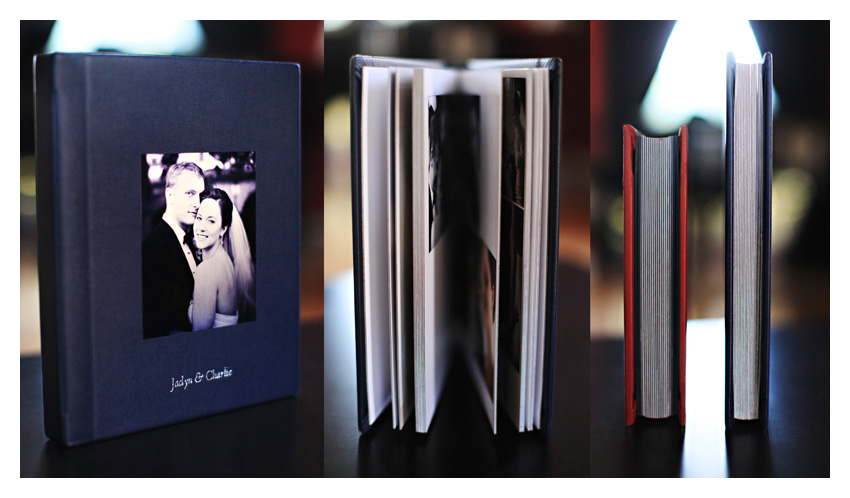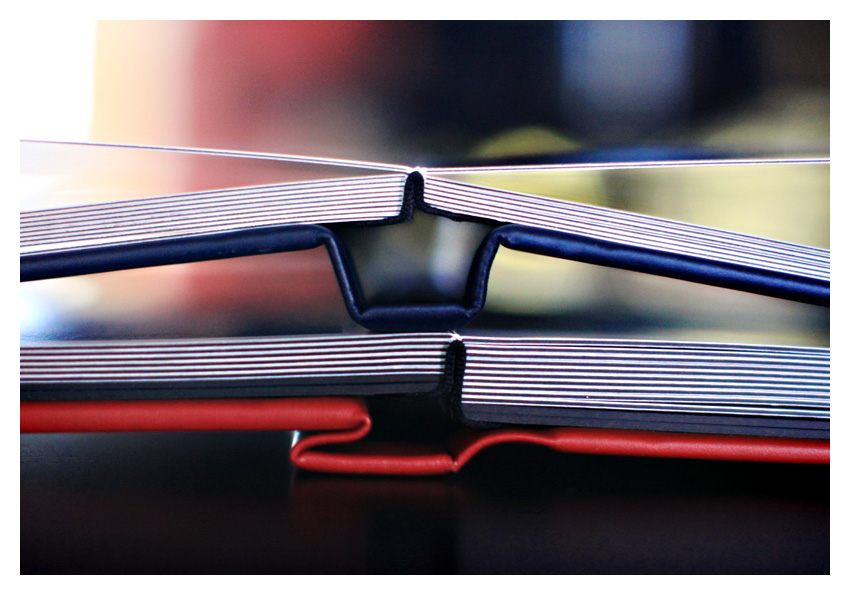 A new product that I'm thrilled to be offering is Forbeyon's new Album Presentation Boxes.  This is a gorgeous way to both display and preserve your album.  The boxes can be made in a variety of designs to duplicate or complement your wedding album cover, and they include a ribbon pull that allows you to easily remove your album from the box without damaging either the box or the album.  Additional matching folios can also be made to house your wedding day digital negatives, as well.  Album Presentation Boxes start at $250.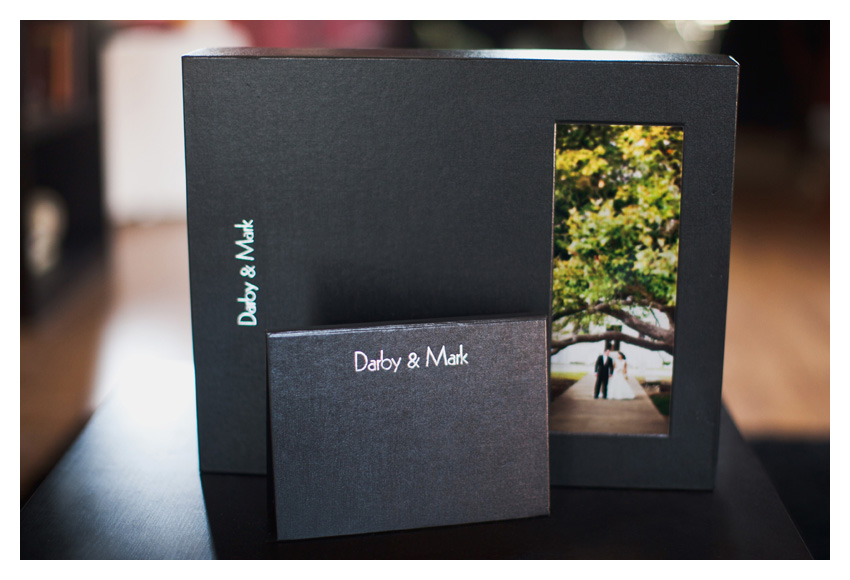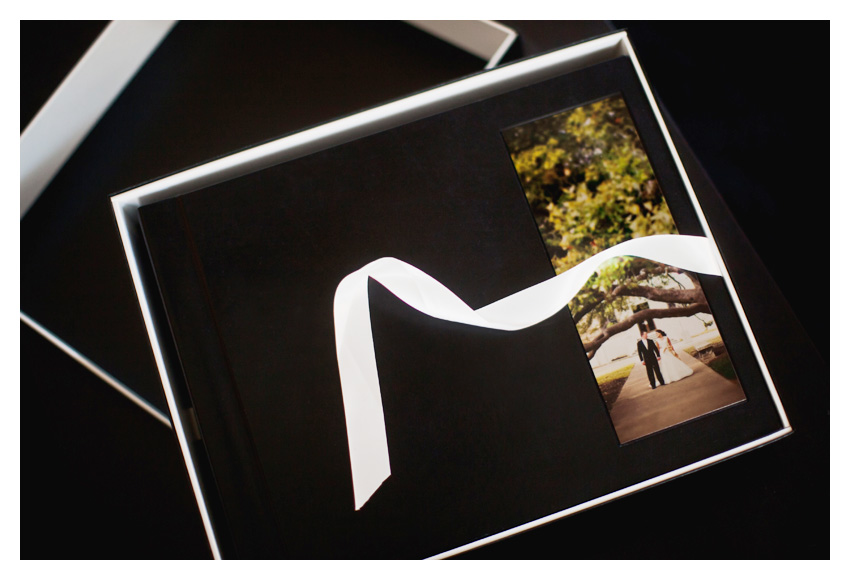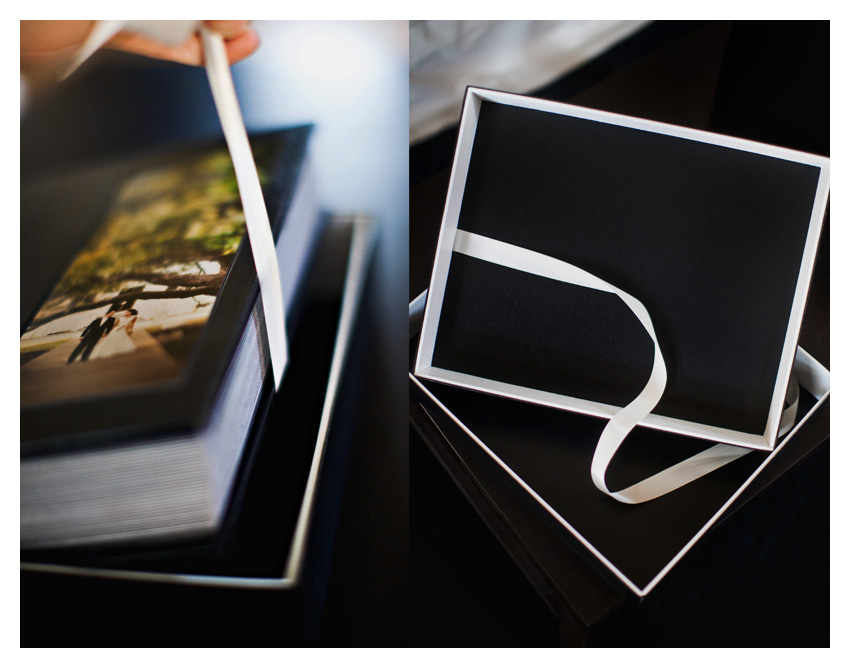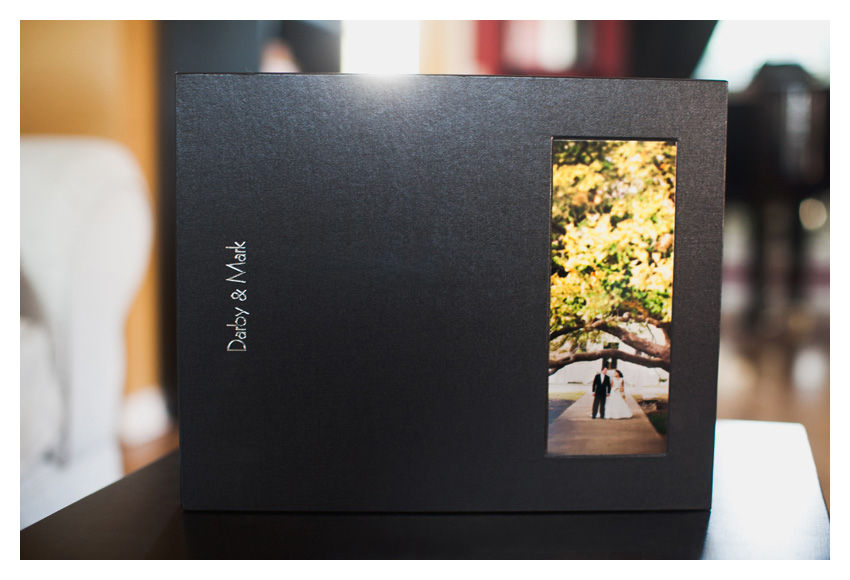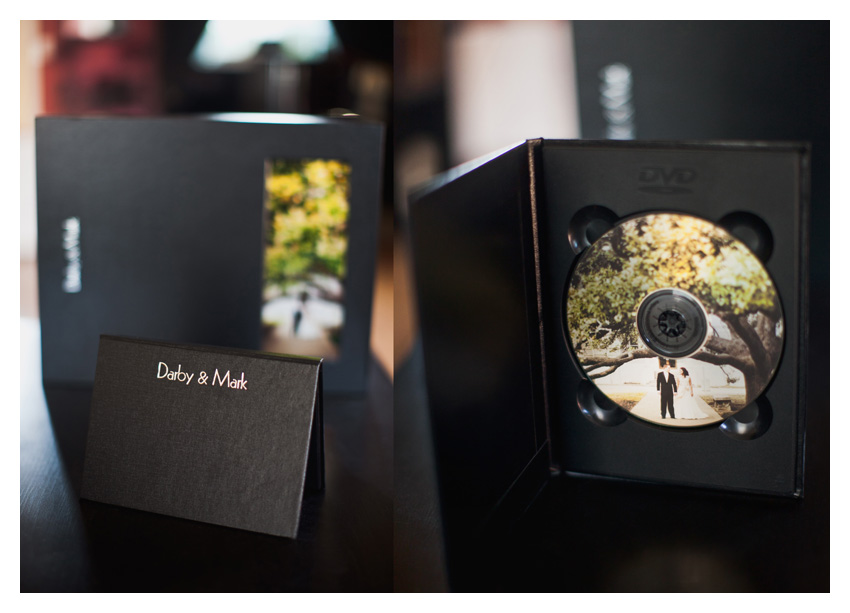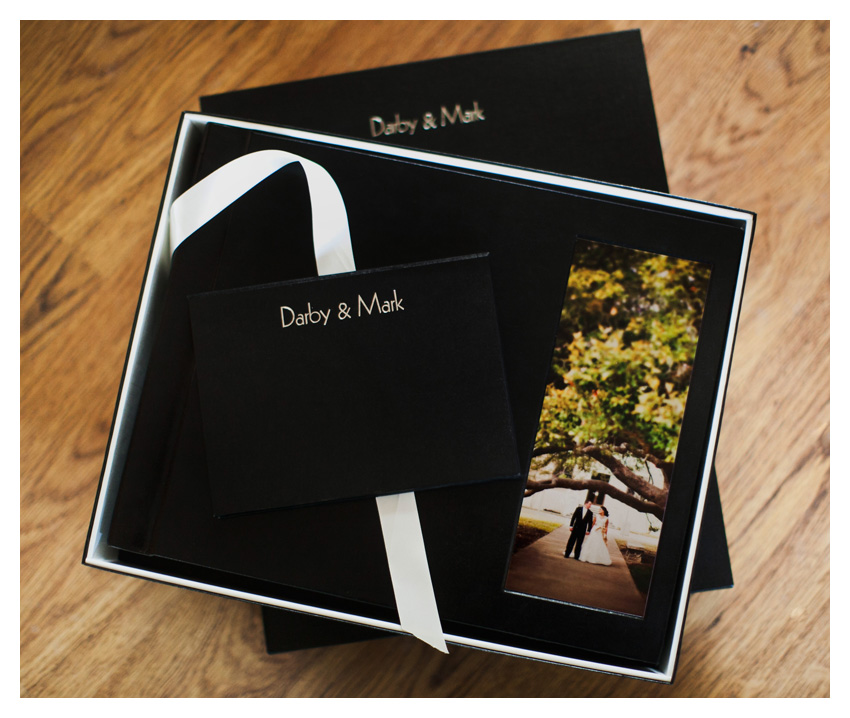 Last but not least, I've made a huge revamp to my Proof Box offering.  Full 4×6 proof sets are great gifts for parents or alternatives to traditional wedding albums.  The Proof Box includes a beautifully custom-designed box featuring your names and wedding images, as well as a 4×6 print of every image from your wedding day proof set (limit 1000 images), and starts at $1250.  Both the box and the 4×6 prints are provided by White House Custom Color, my professional printing lab of choice.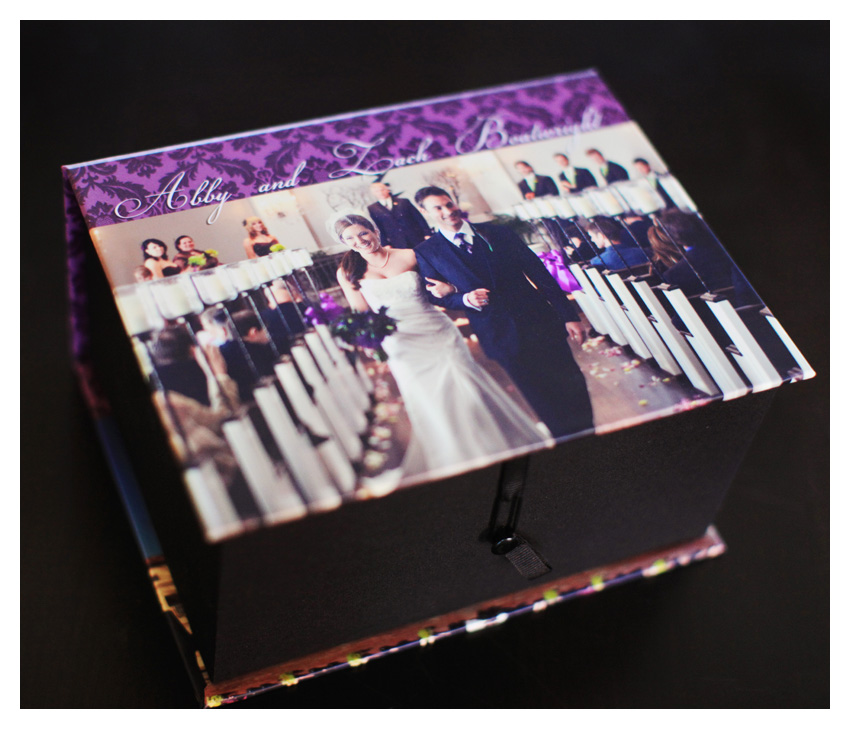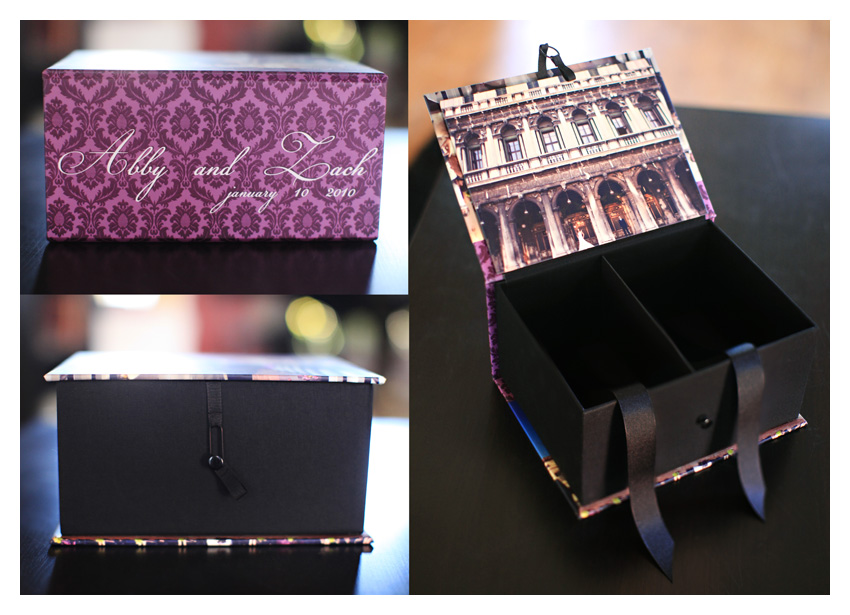 Unfortunately I will no longer be offering the Photobooth as an additional purchase.  I can no longer reliably staff it, and I just don't feel right selling a service I can't guarantee consistent, experienced manpower for.  Hopefully this service will resume in the future, but in the meantime, I highly recommend PushBooth, BoothBOOTH, and Photo Con Queso for all your photoboothing needs.
If you have any questions about the products I offer or my product pricing, feel free to send me an e-mail and let me know.
Also, if you're a photographer and you're headed to WPPI next week in Las Vegas, be sure to stop by the Forbeyon booth to see their unbeatable line of albums and presentation boxes and the WHCC booth to see the beautiful prints and other products they offer!