Continuing on in our series of destination weddings, today I'm featuring one of my favorite commissions in my entire career. When Erin and Tyler first booked me, their wedding seemed fairly normal – a ceremony at a beautiful church followed by a lovely reception with all their friends and family. However, as the weeks of planning went on and the guest list grew, Erin and Tyler realized that all they really wanted was to be married, and the rest was just details. They decided to eschew the fancy centerpieces and table linens and pare their wedding down to the people and places that mattered most. I'll never forget the day when Erin called me up and asked, almost apologetically, if I would be willing to fly with her, Tyler, and their pastor to Dublin, Ireland, the place that they met and had their very first date, and document their elopement. Naturally I just about jumped out of my seat with excitement, and a few months later we were off to the Emerald Isle!
I can never thank Erin and Tyler enough for introducing me to the beautiful wonderland that is Ireland. Traveling throughout Ireland is like walking into a postcard. Everywhere you turn is a new breathtaking vista – rolling hills thick with lush green grass, packs of sheep wandering alongside winding gravel roads, craggy mountains stretching up to the clouds, and rainbows everywhere you turn! As if the stunning natural landscape wasn't enough, the people of Ireland are by far the nicest on planet Earth (high praise, coming from a Texan!). Everywhere we went, the locals embraced us with open arms and big smiles. I'll never forget walking into an ancient looking pub in the middle of a tiny Irish town, hoping only for a drink and a warm meal, and instead being seized upon by a group of locals who had clearly known each other for decades, but they took us in as if we were old friends, and we drank and sang and danced into the wee hours of the morning. From the bustling city of Dublin to the little villages dotting the Ring of Kerry, every place and person we encountered was a charm. I understand now why Erin and Tyler were so anxious to return there to say their vows, and I am counting the days until I get to return there myself!
True to their mission of focusing only on the things that mattered most to them, Erin put a whole new meaning to the term "last minute." When I shot their engagement session a mere week before we were to leave for Ireland, I asked Erin about her wedding dress, at which point she just shrugged, gave me her genuine and infectious smile, and said "I don't have one yet." You could have picked my jaw off the floor! Being a very planning-oriented person, my mind immediately raced with all of the options she had left – perhaps a sample sale, or Craigslist, or maybe she could borrow one from a friend – but Erin was unphased.  She gave another shrug and a smile, and told me that she trusted God would make it happen for her. Sure enough, Erin found a gorgeous lace wedding dress online, had the owner overnight it to her (and crossed her fingers that it would fit), and with only a handful of hours left before she had to board the plane, she picked up her dress from the mail and we set off across the globe. When we arrived in Dublin, Erin called up a local florist and asked them to put together a bouquet with whatever they had lying around, and she grabbed a small cake-for-two from a local baker.  Everything came together and Erin and Tyler got exactly what they had been hoping for – a beautiful, meaningful beginning to their marriage. Here are some of my favorites from their day: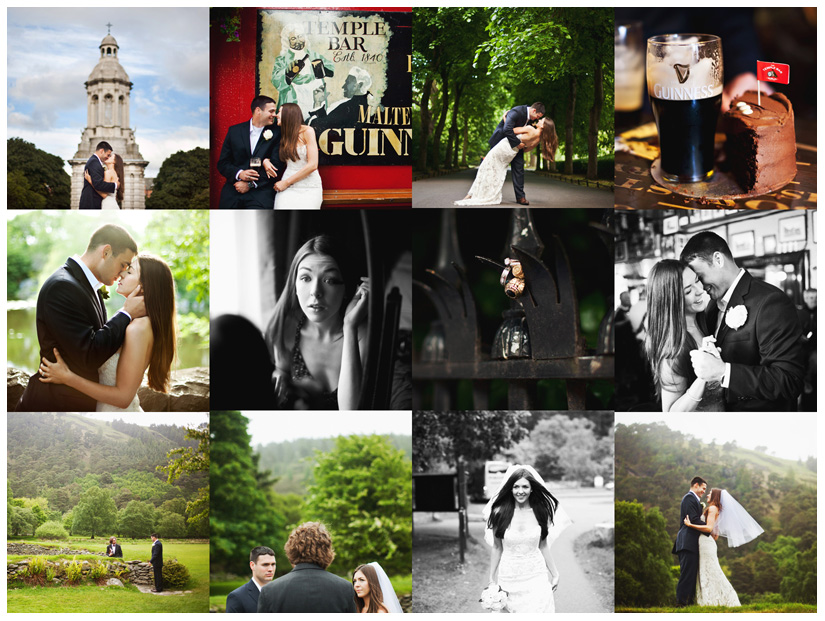 Follow the link below to see more!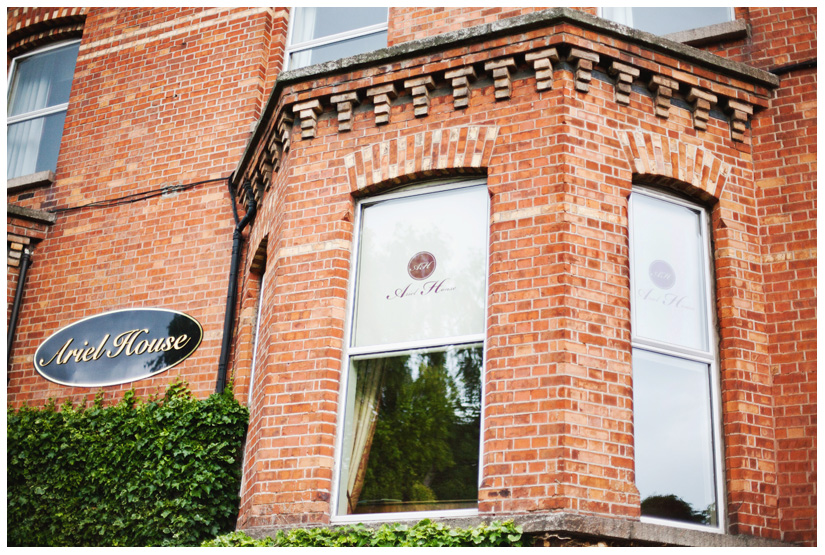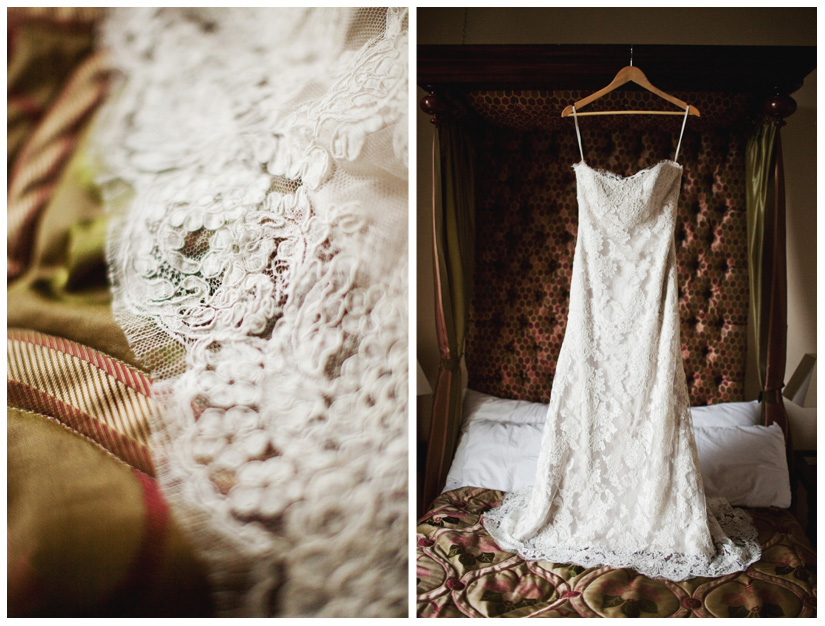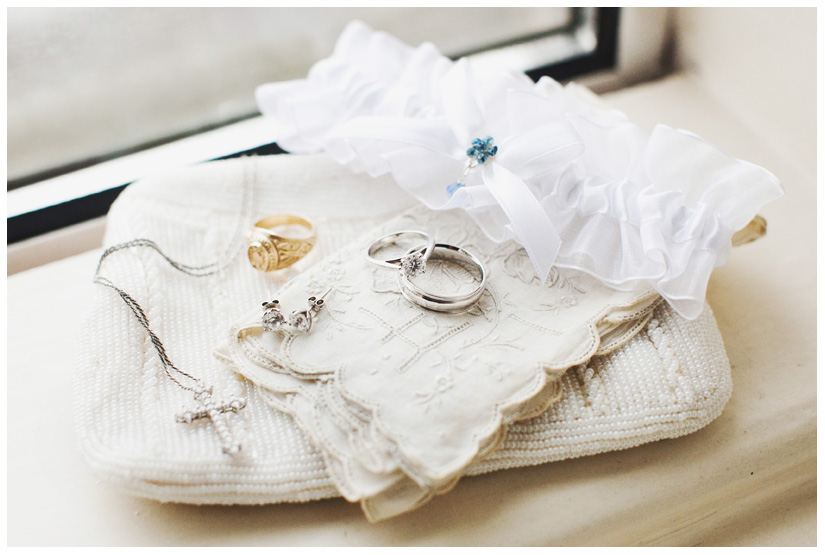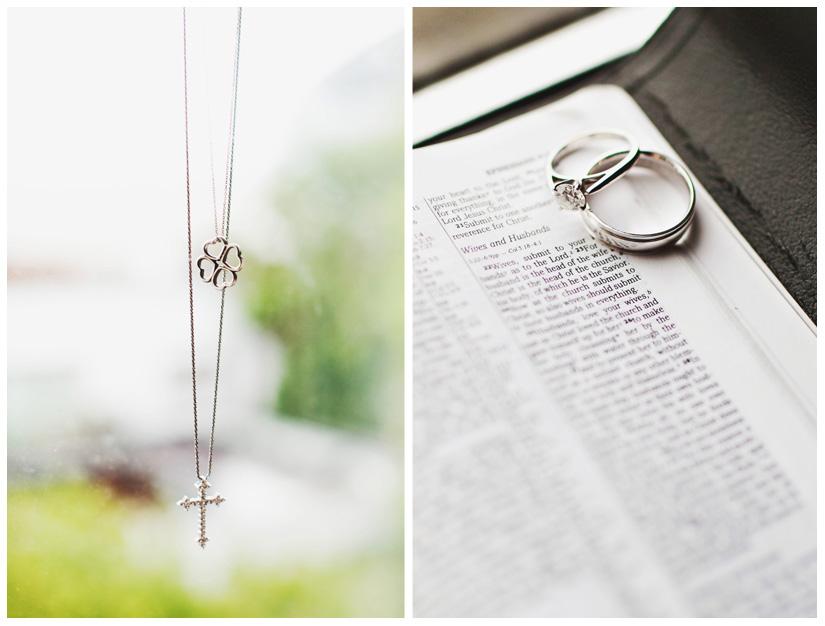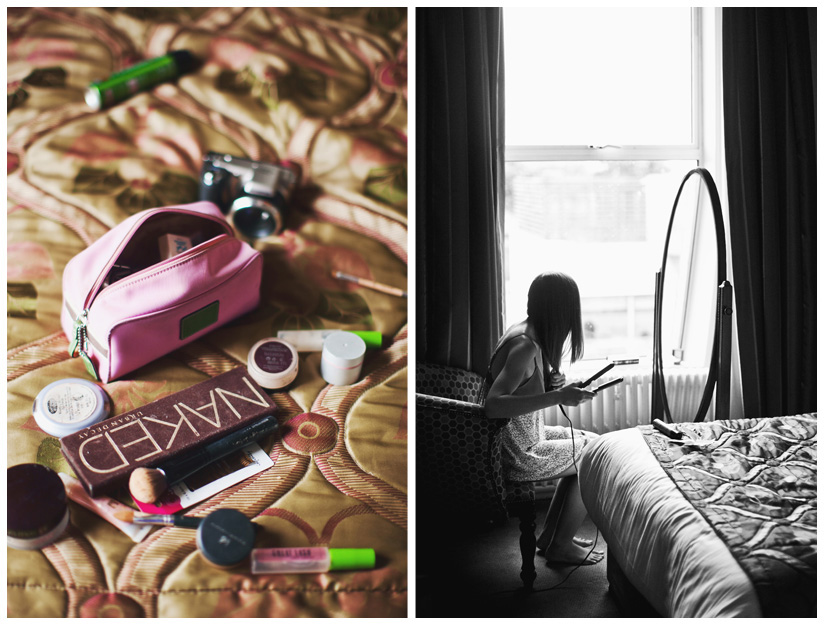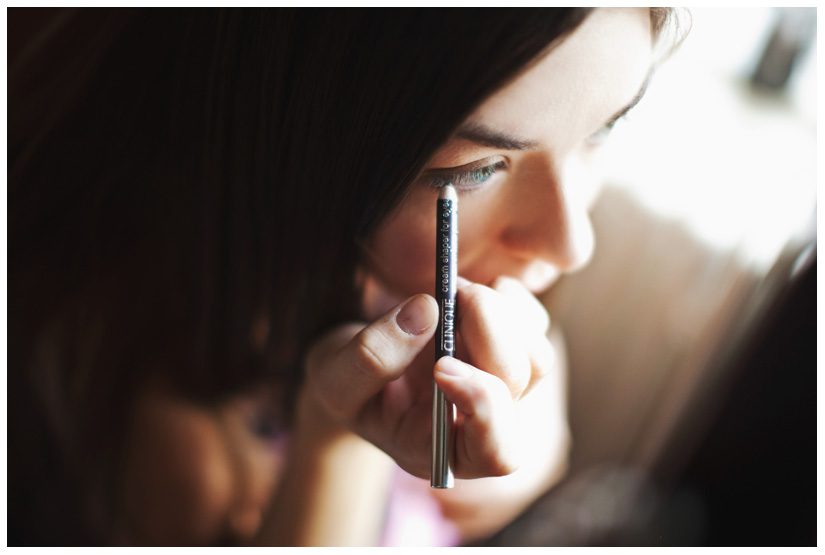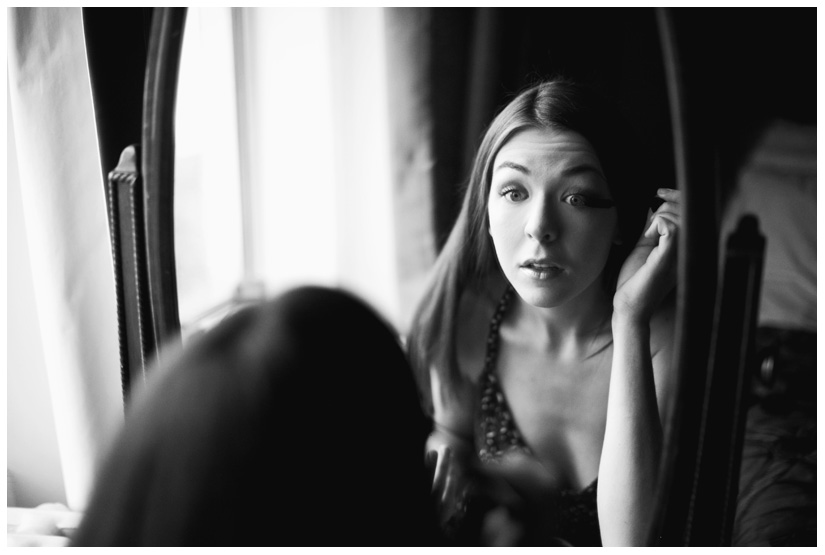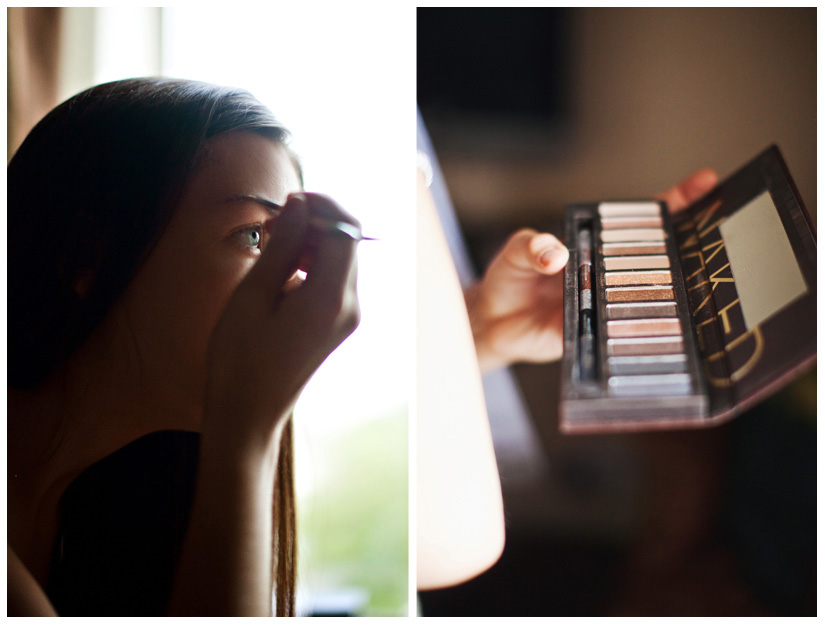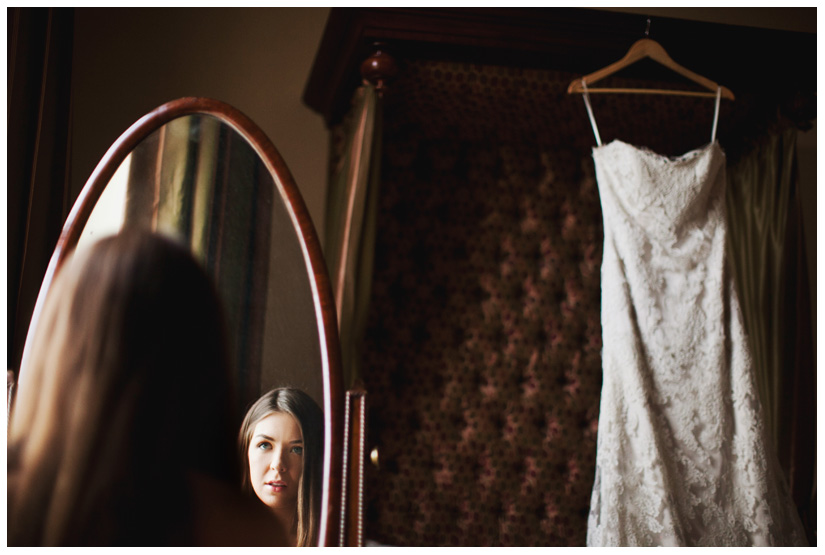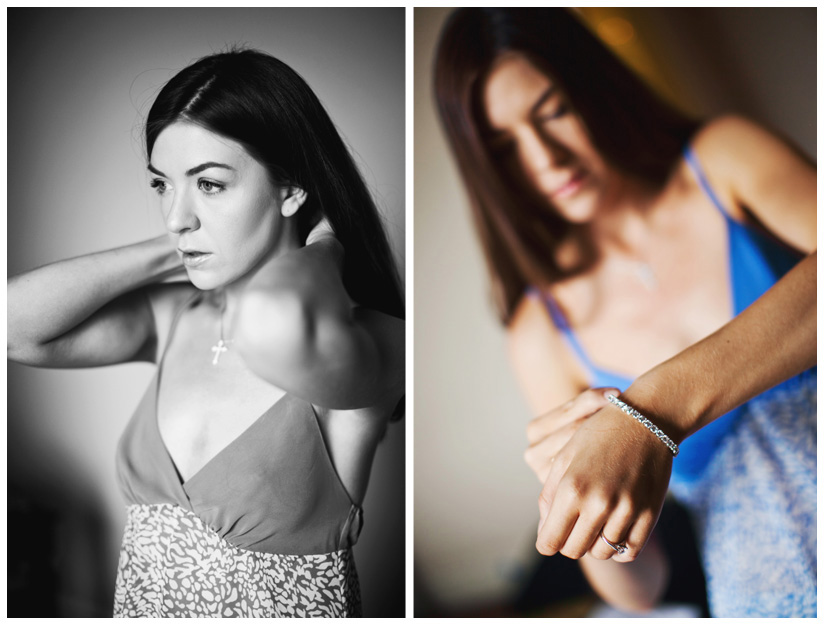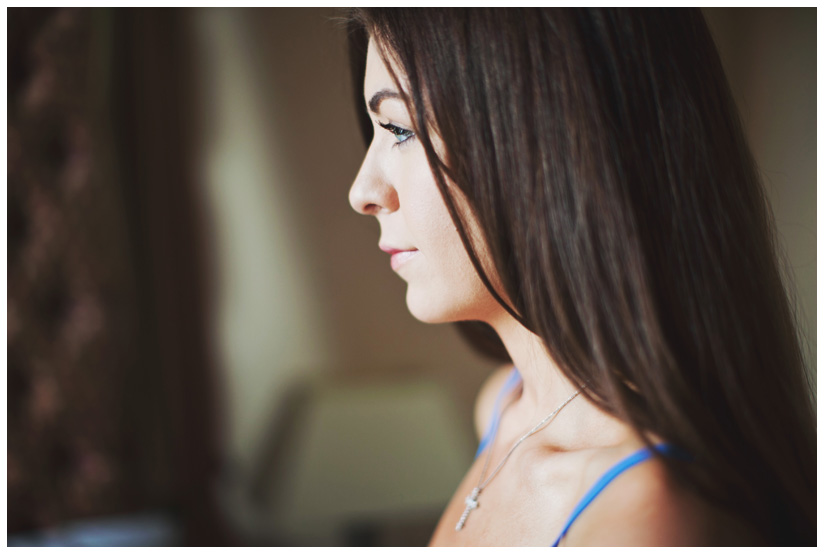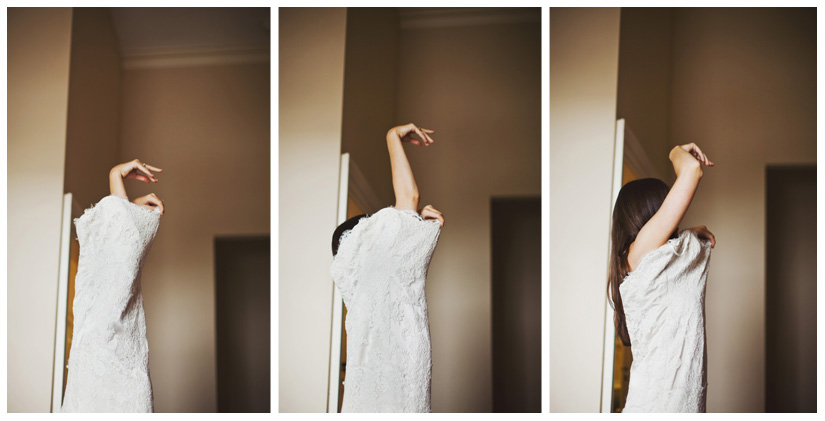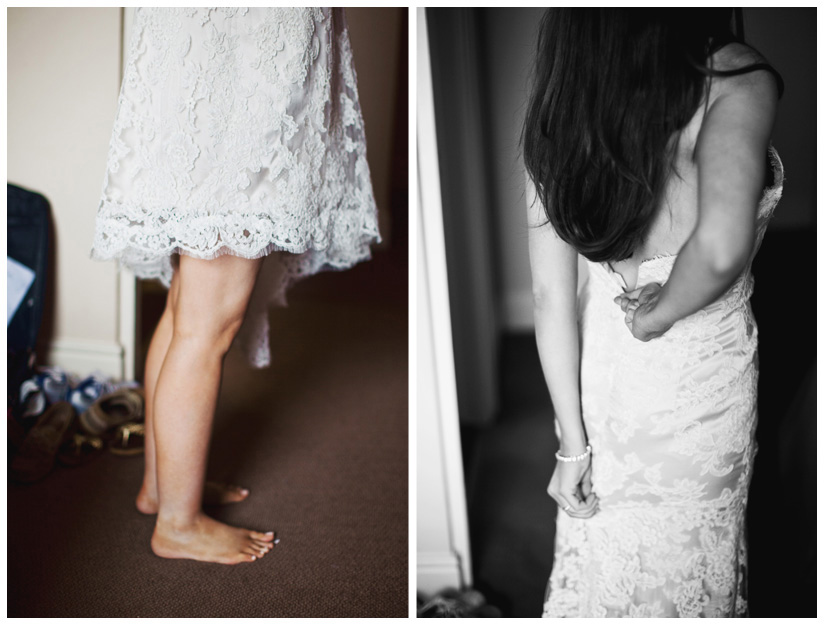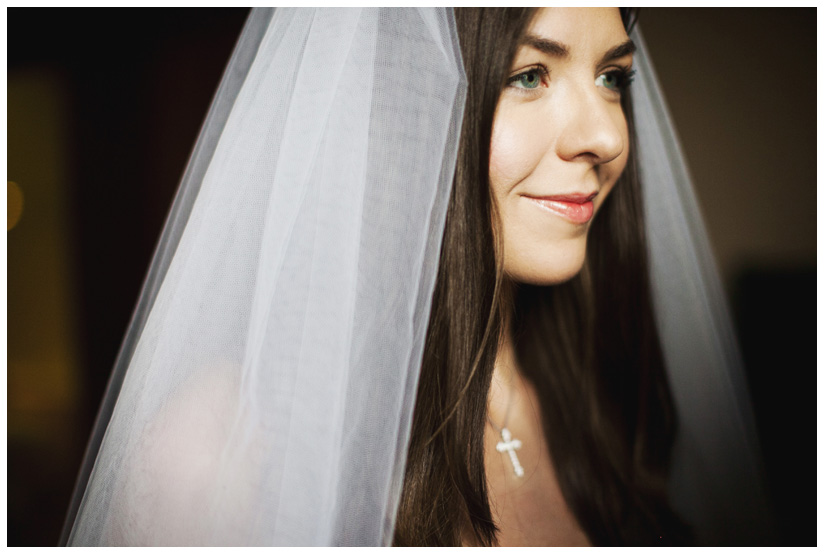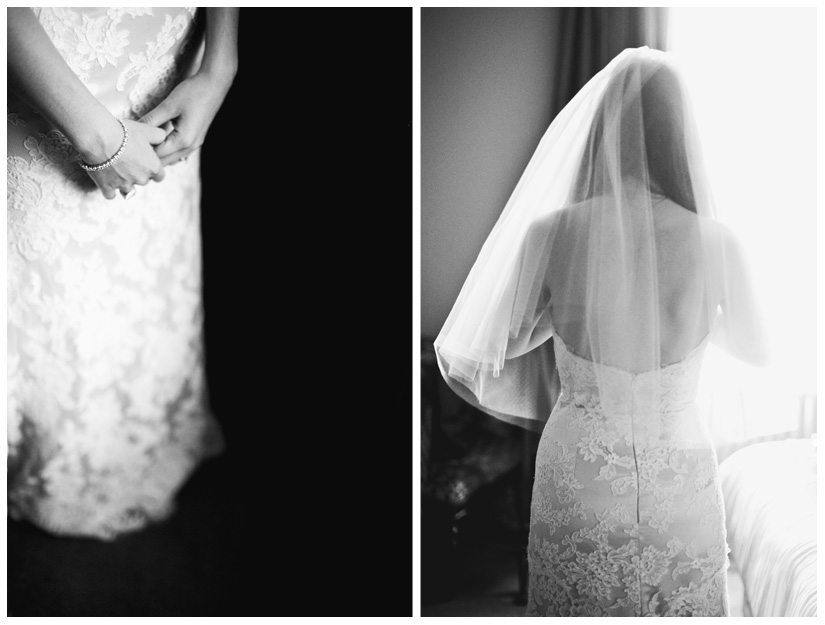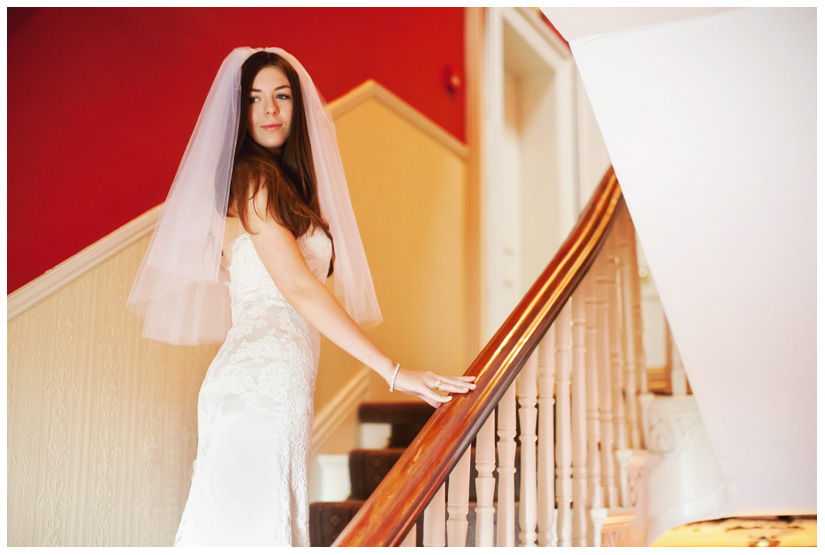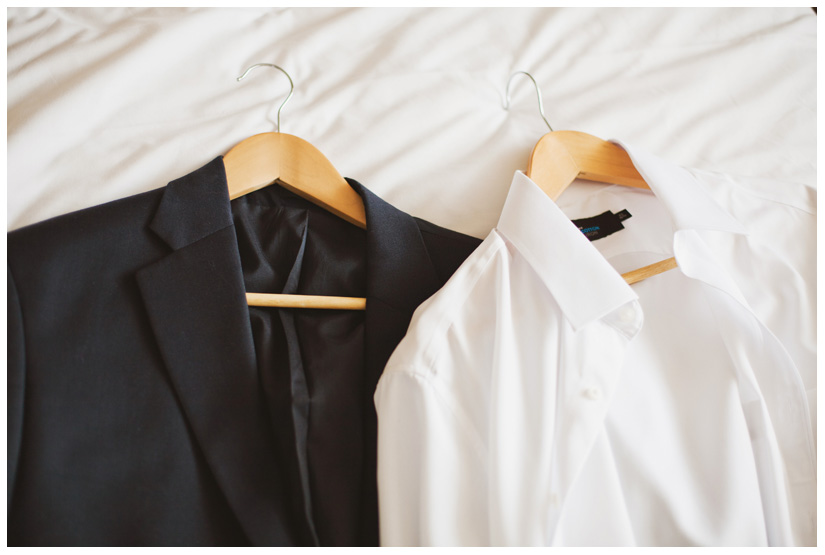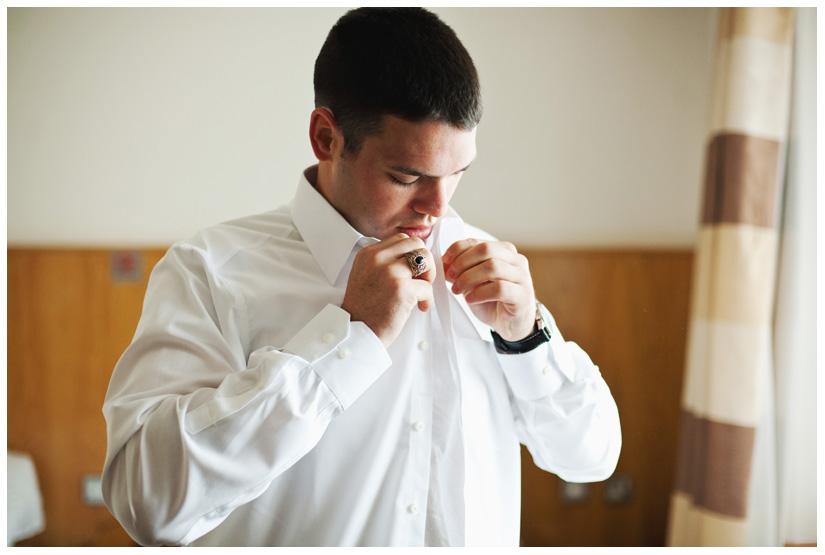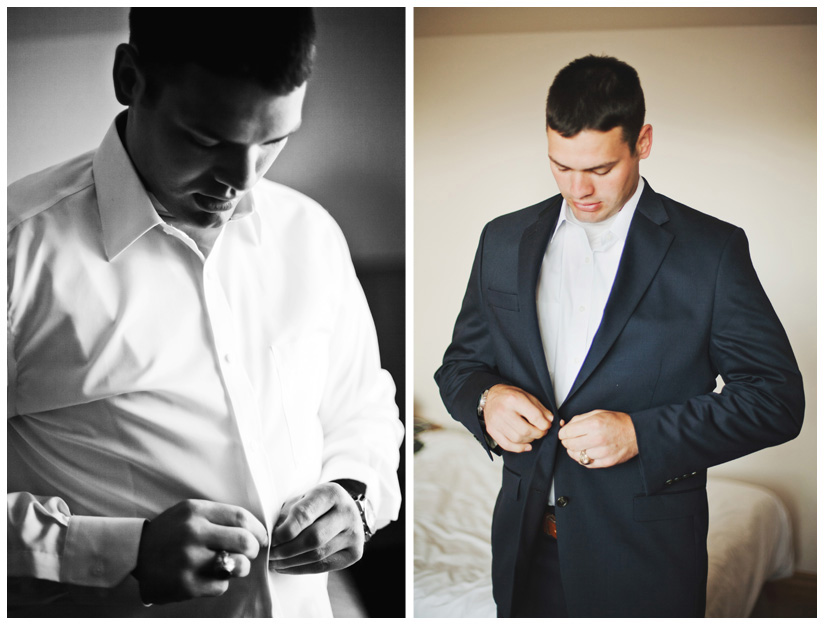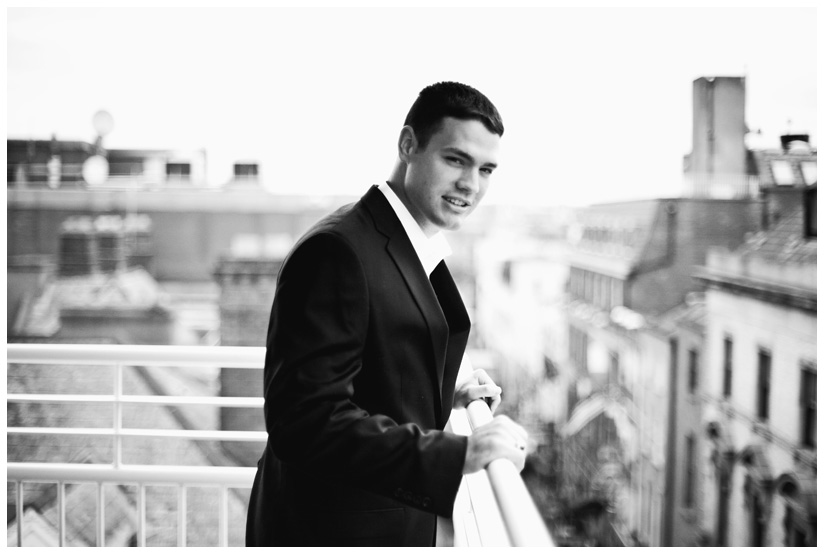 One of my favorite moments of the day was right before the ceremony.. The Irish rain began to fall (as it seems to do every 90 minutes, followed immediately by blue skies and sunshine, only to repeat the cycle again and again), and the pastor and videographer and I suggested that they wait out the rain for an hour or so.  Neither Erin or Tyler were having any part of it – they were ready to be married, rain or shine!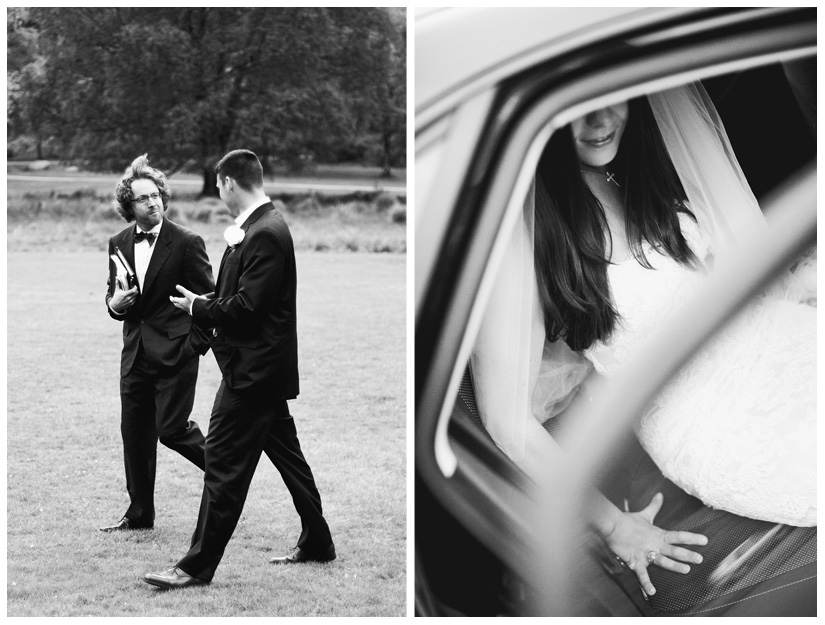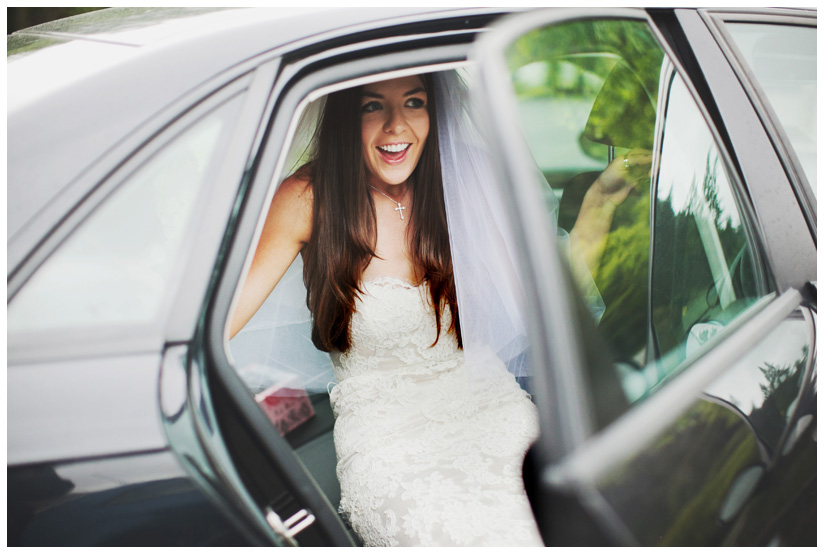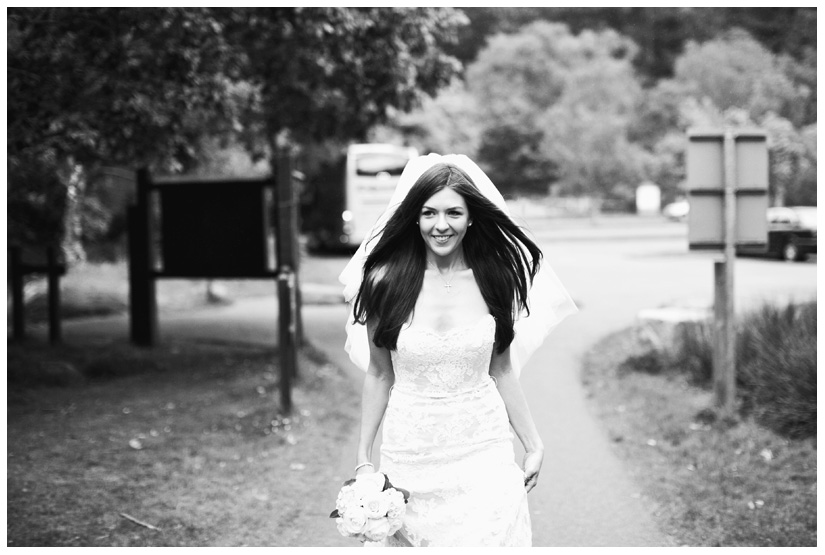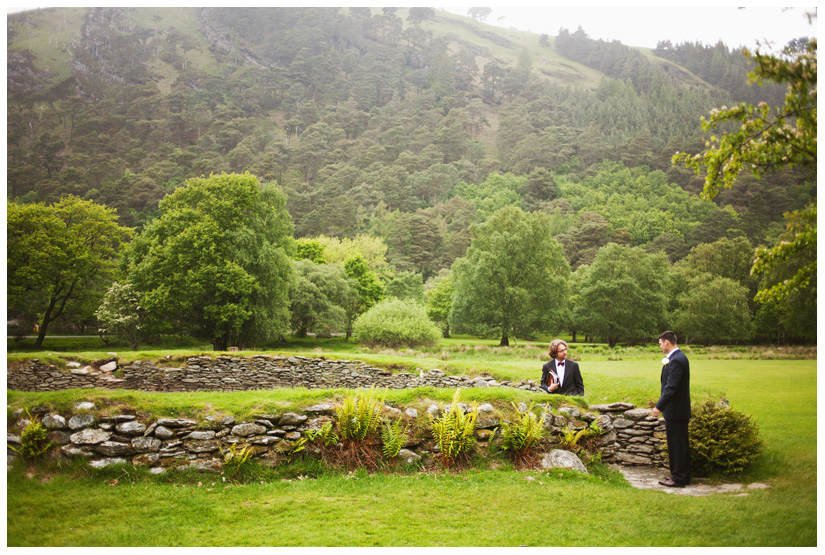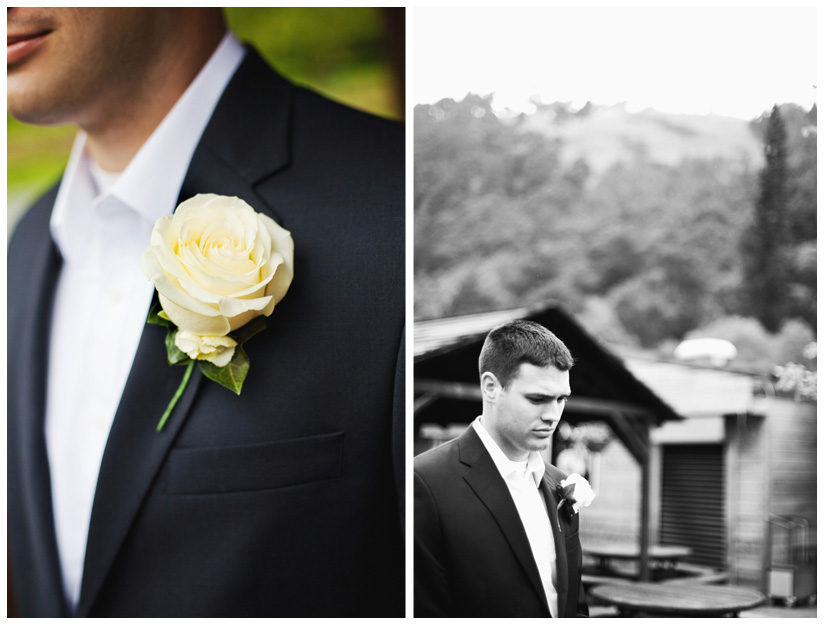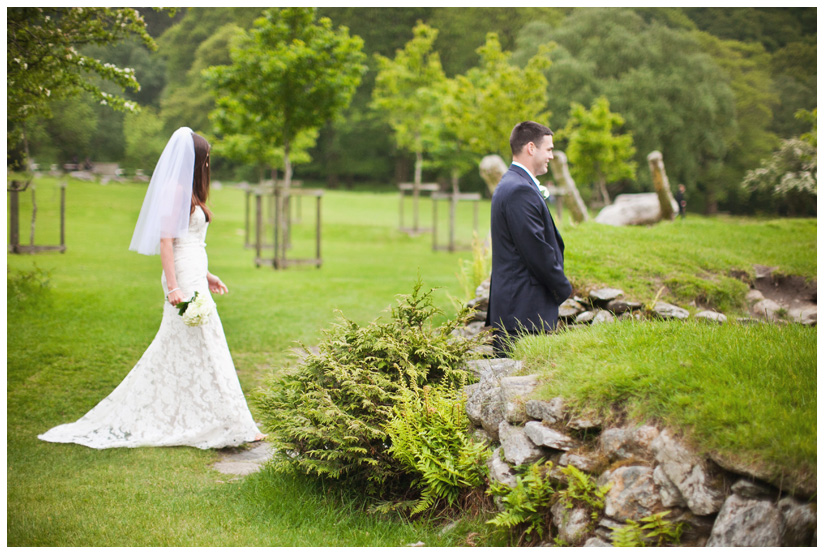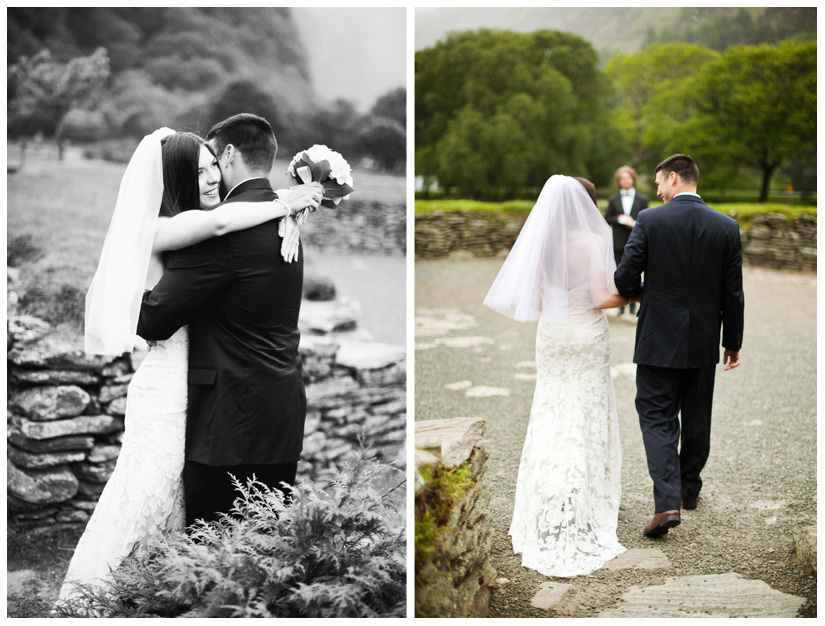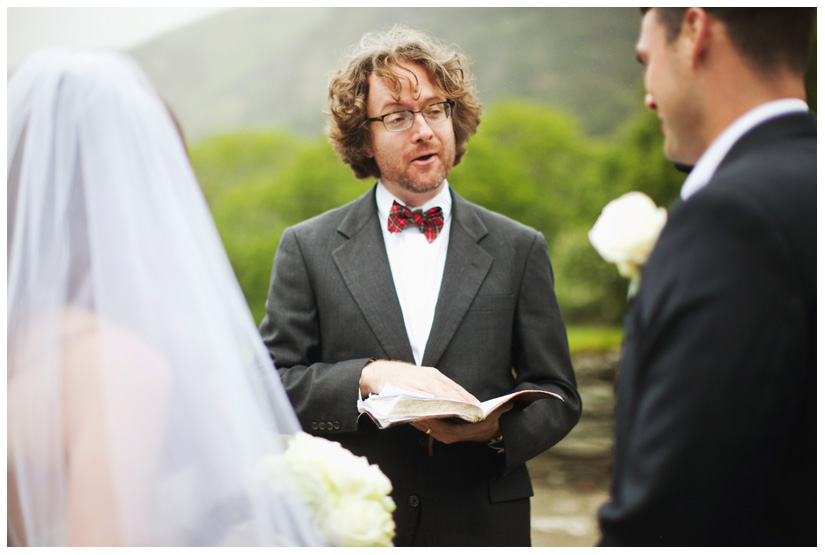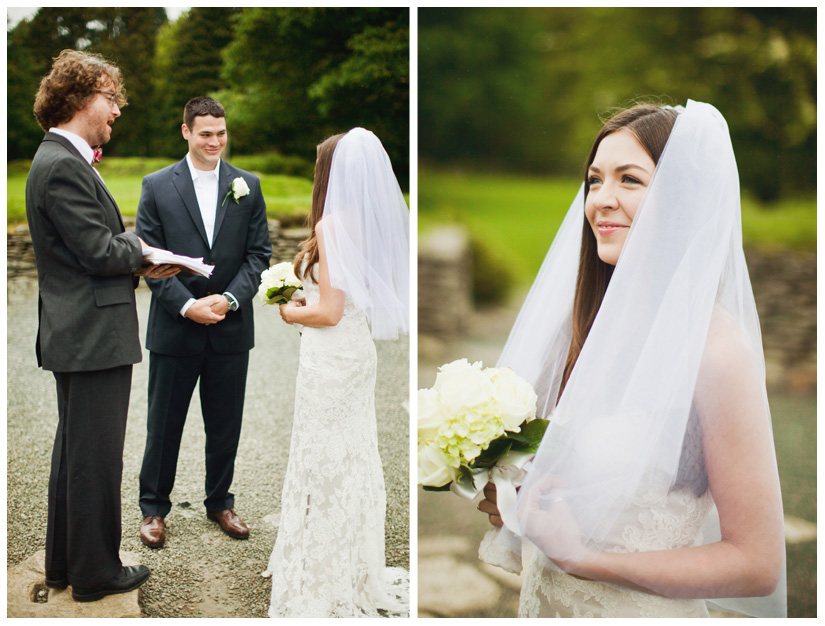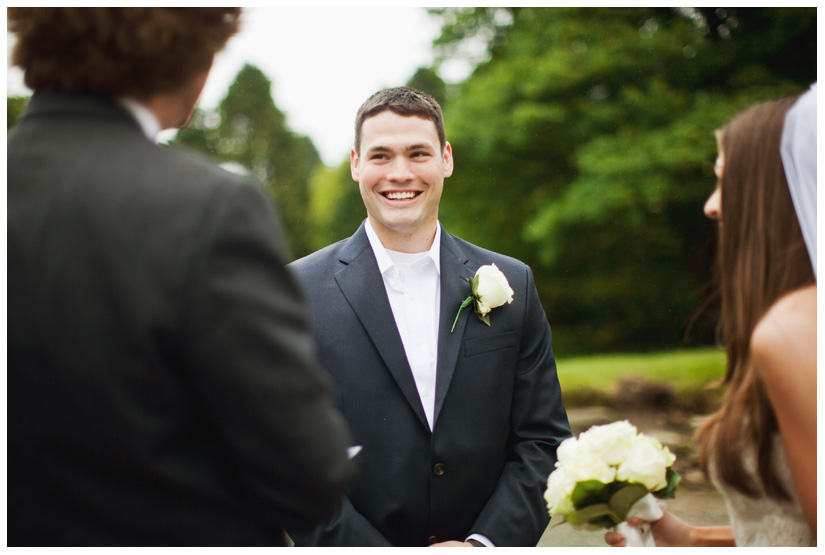 Erin and Tyler were married in an ancient 6th century  stone circle nestled away in the Wicklow Mountains called "The Caher," which was a stopping point for pilgrims to pray on their way to St. Kevin's monastery.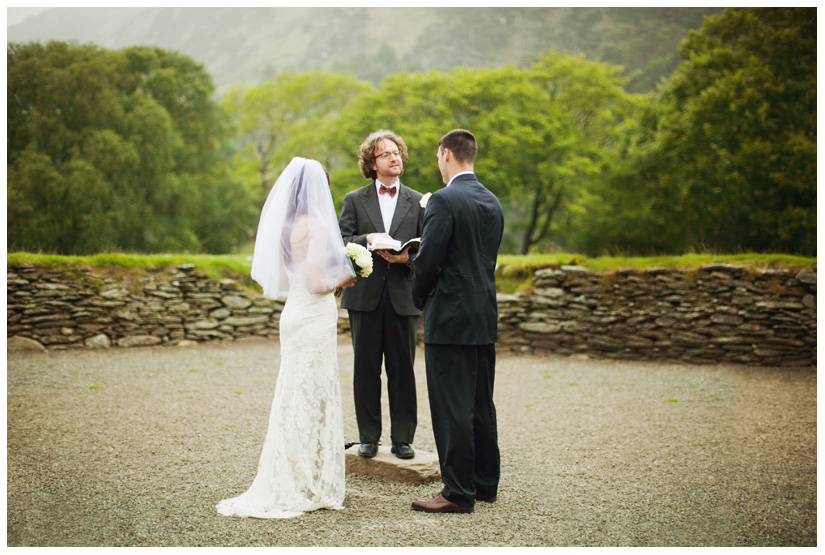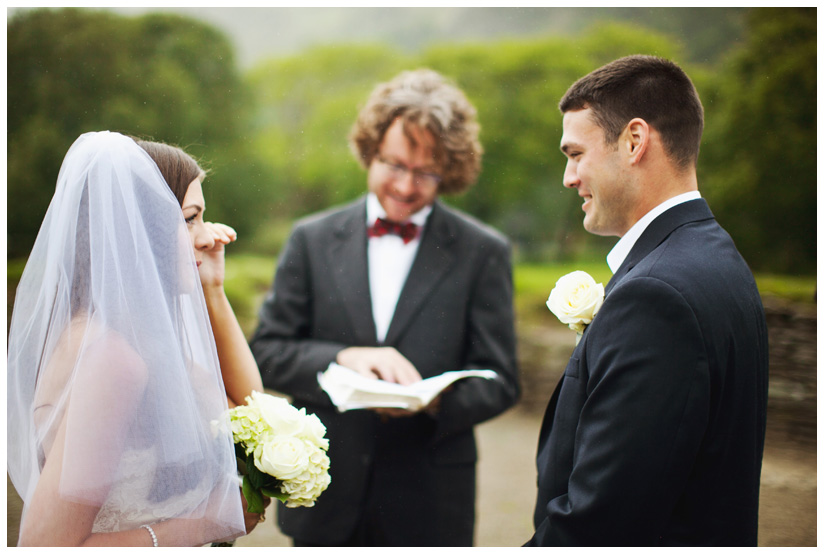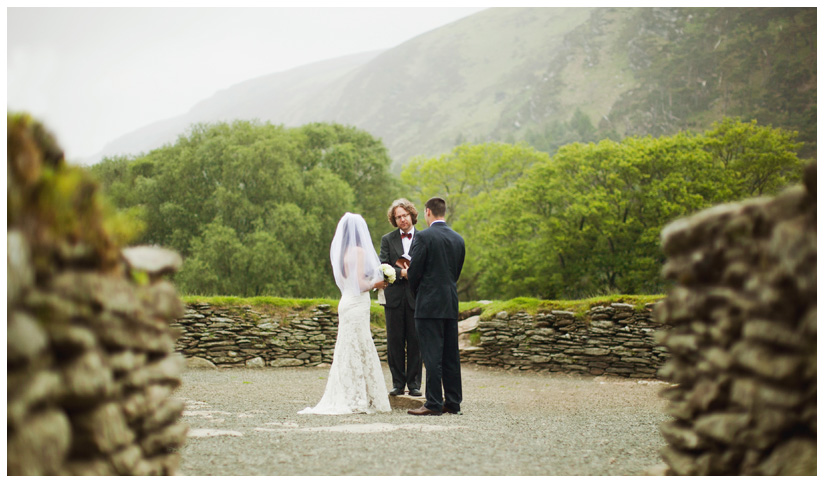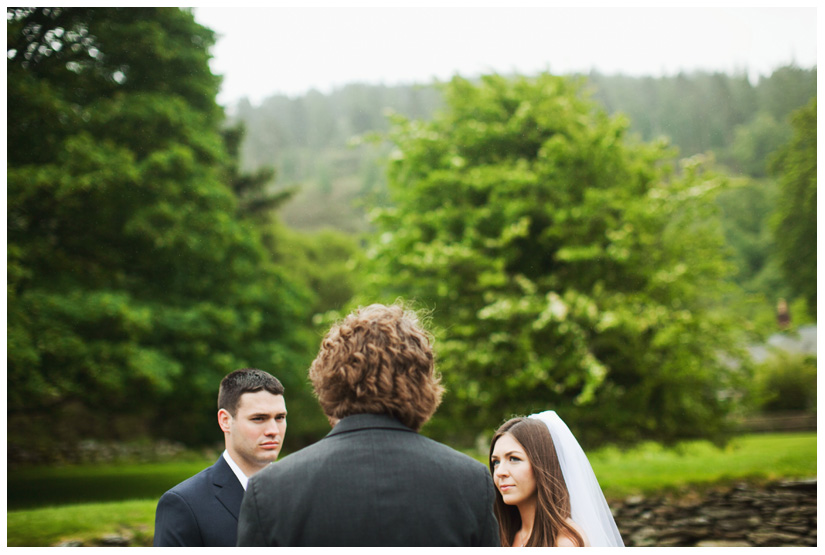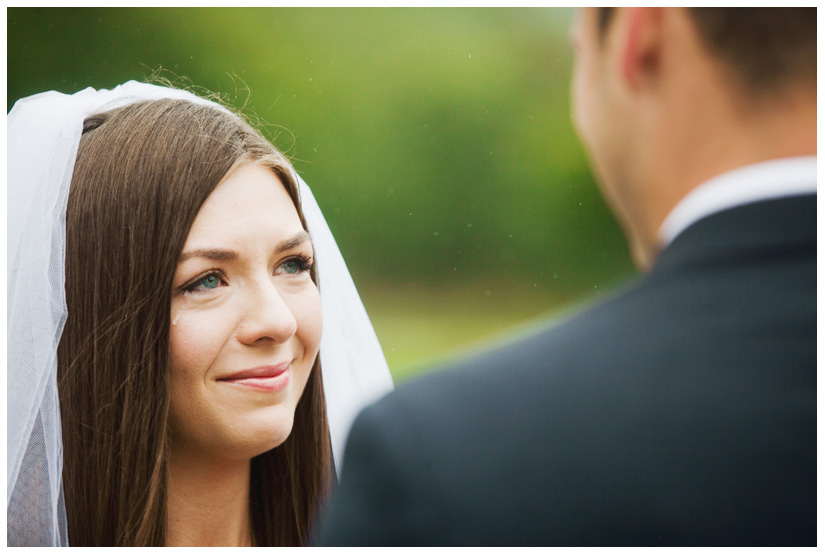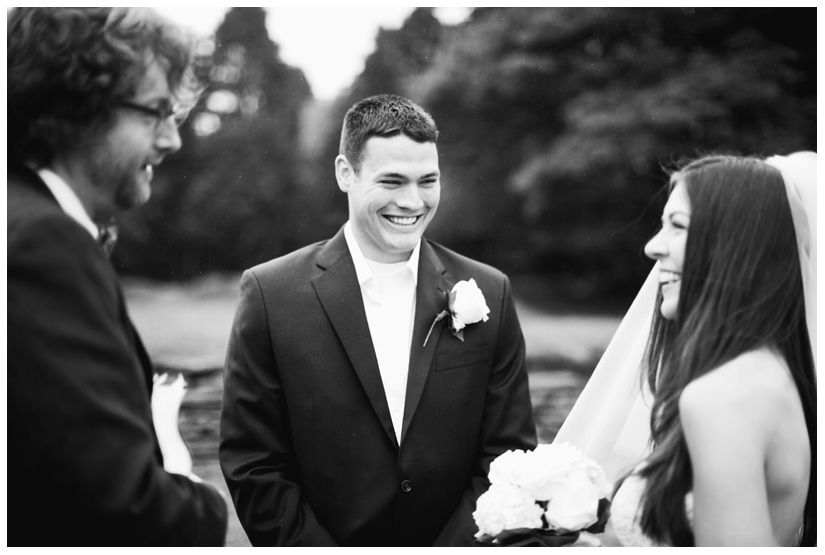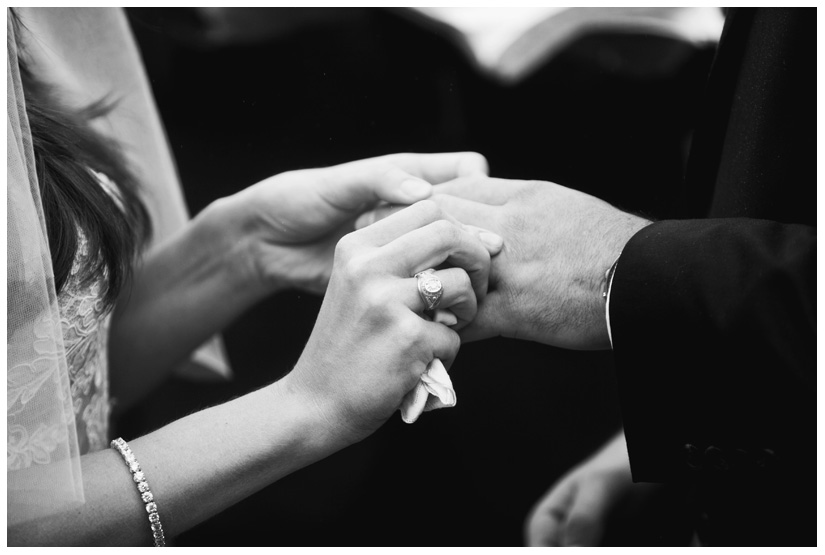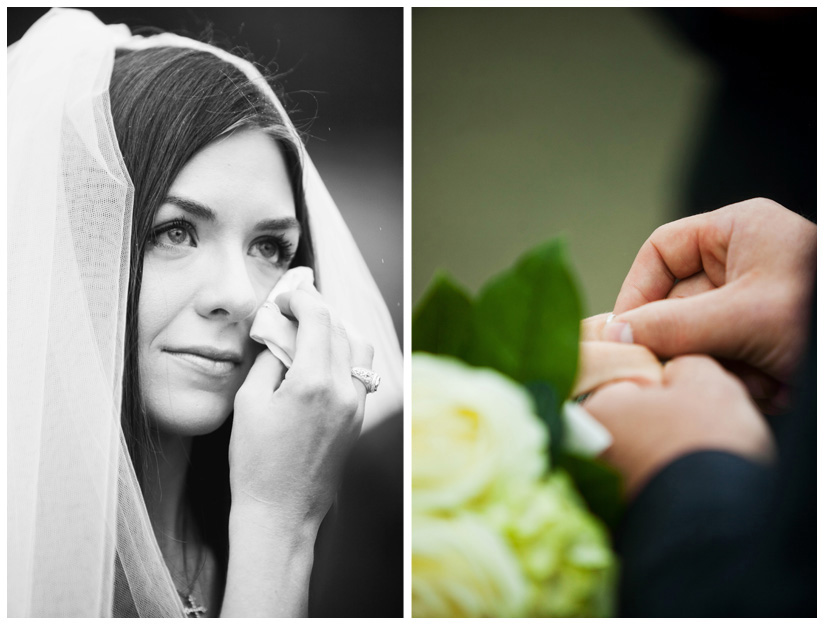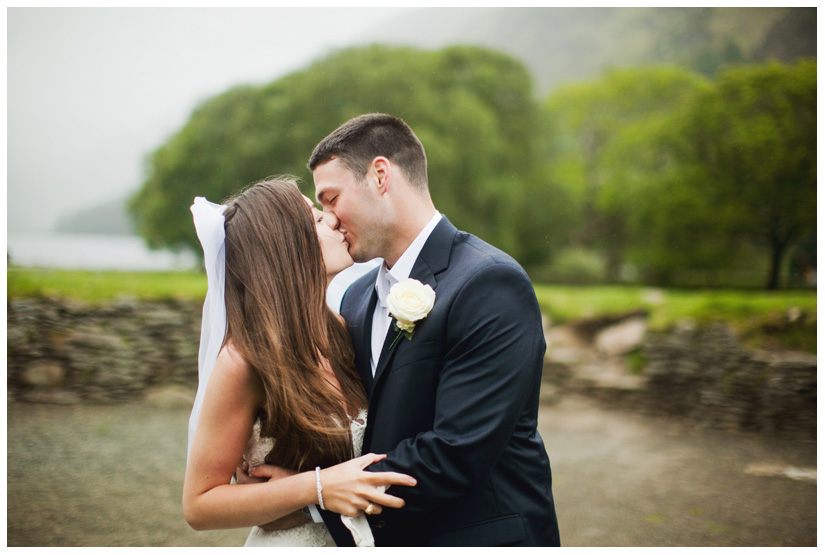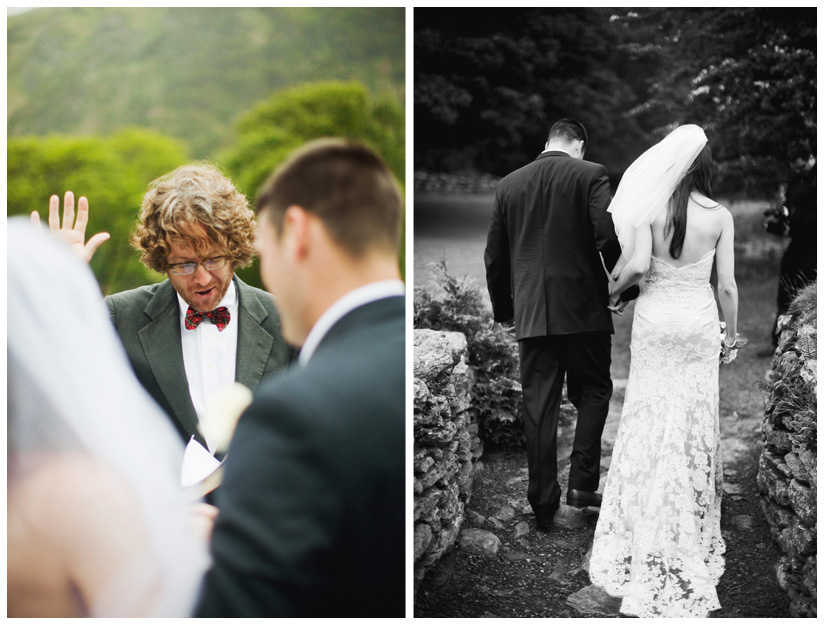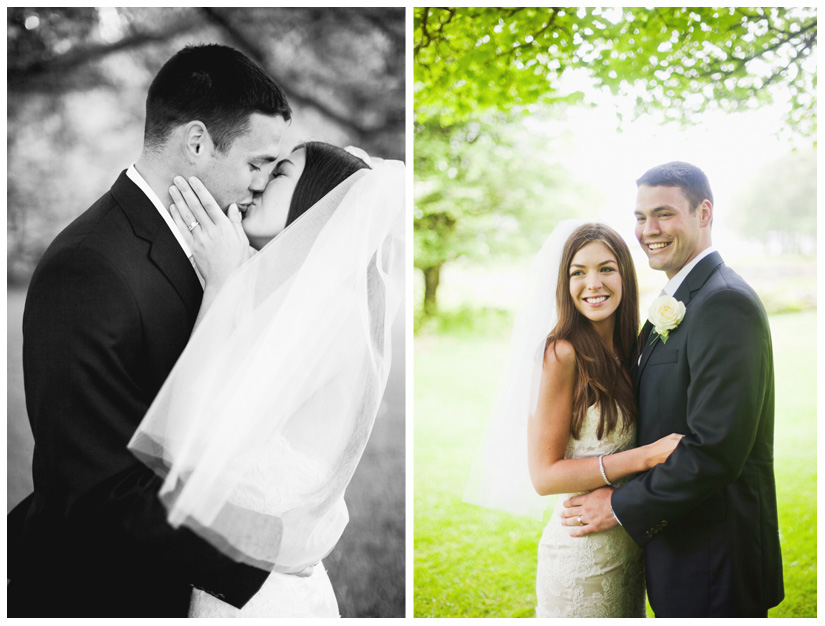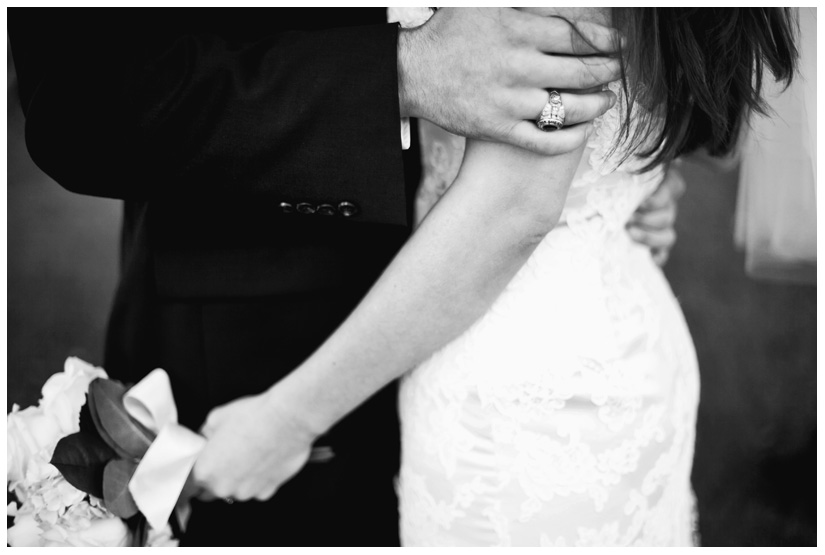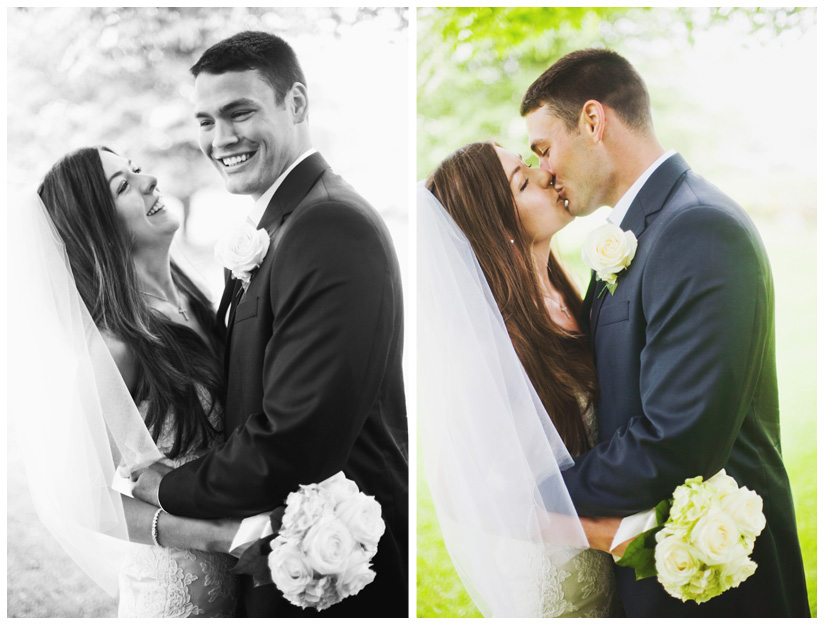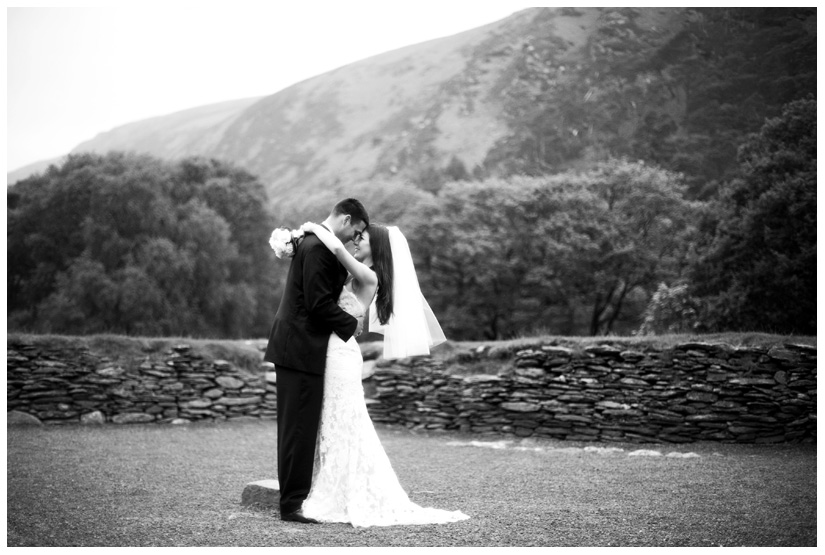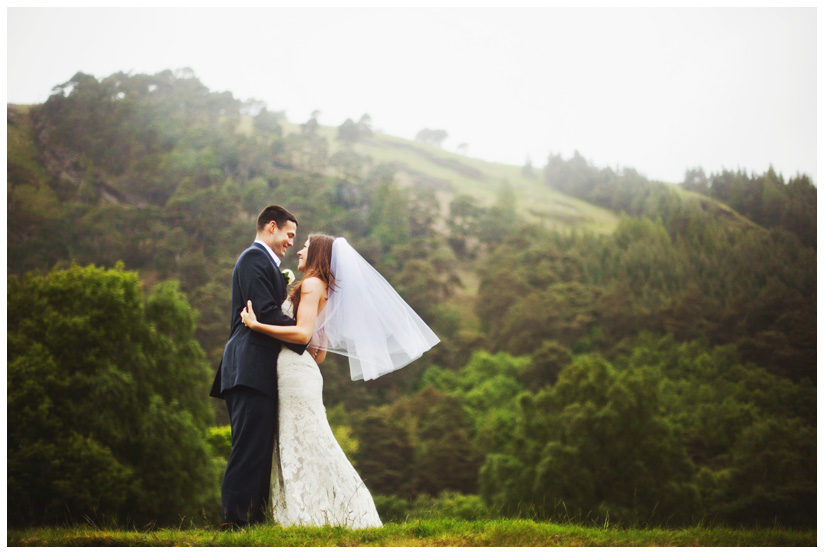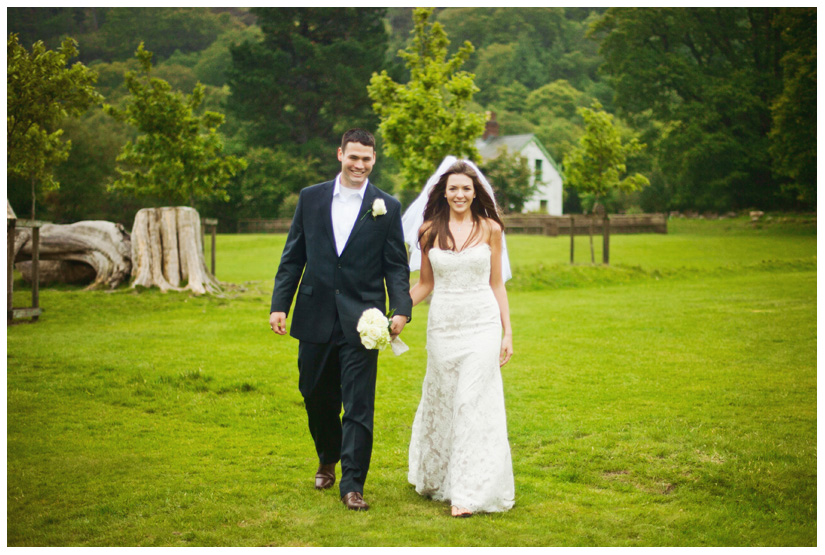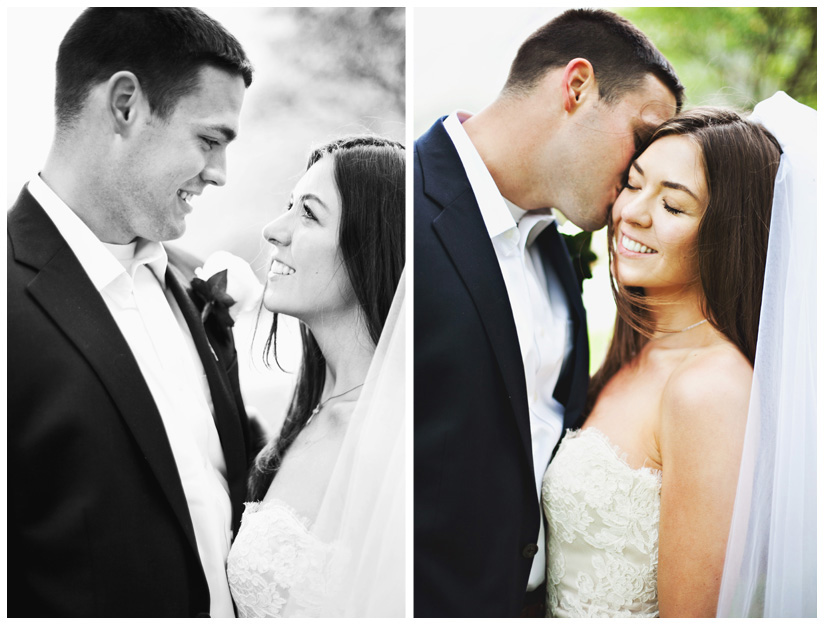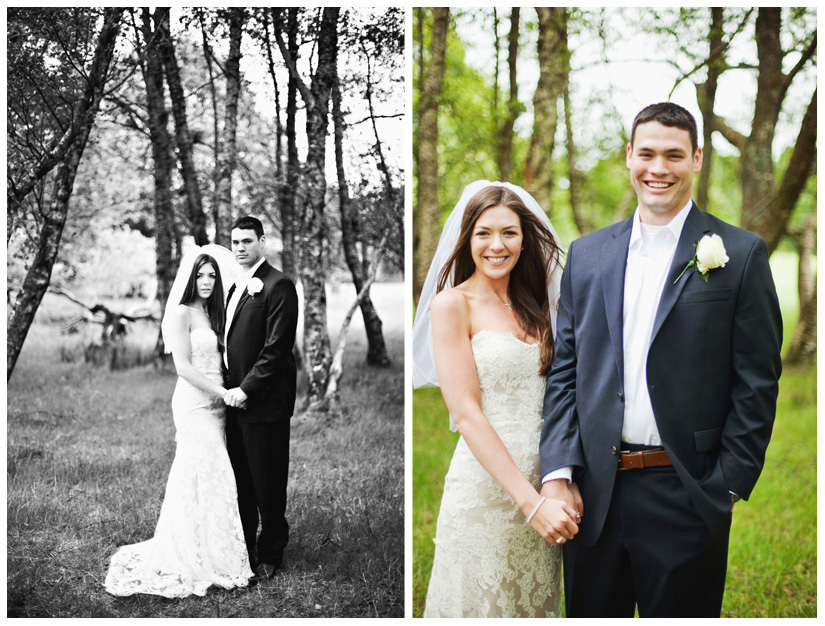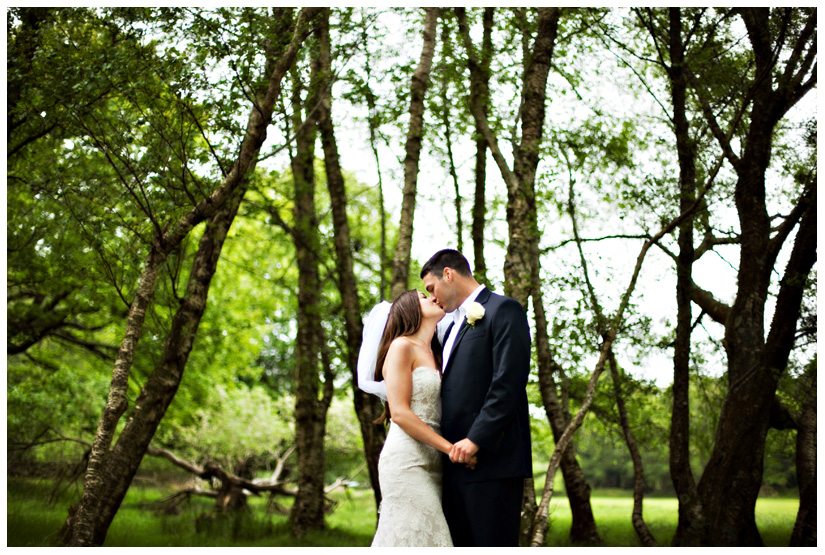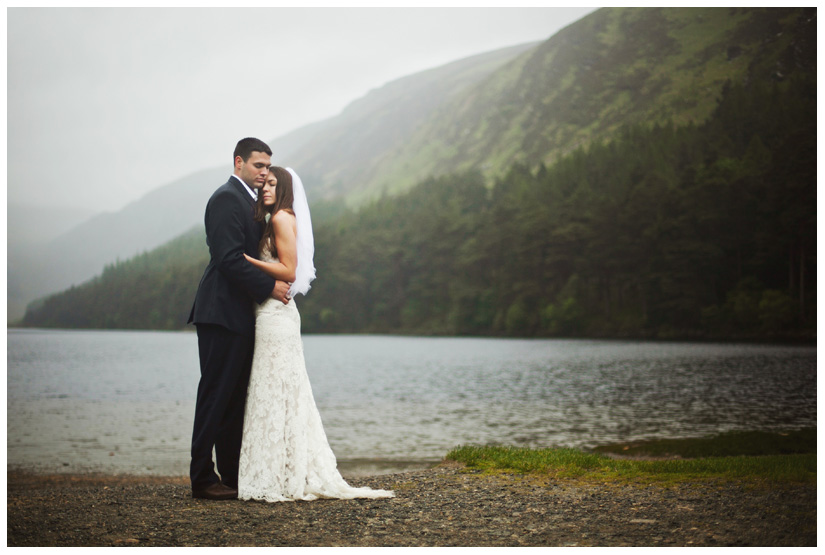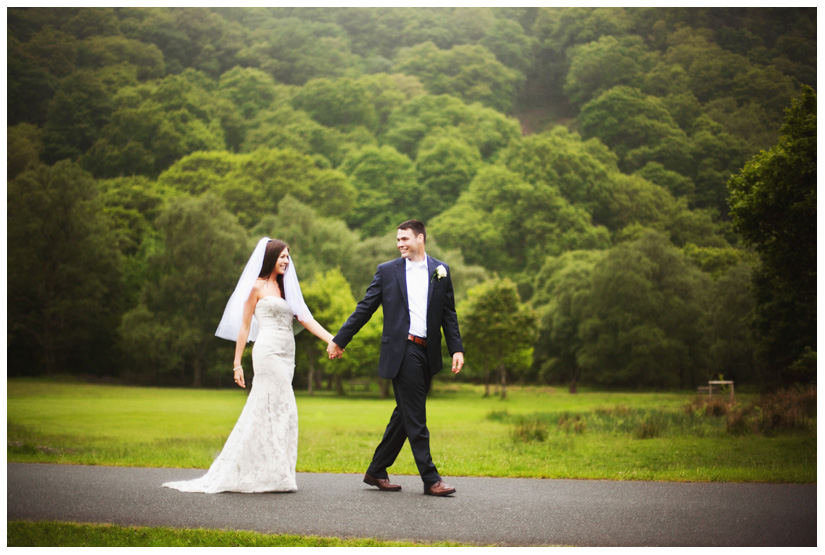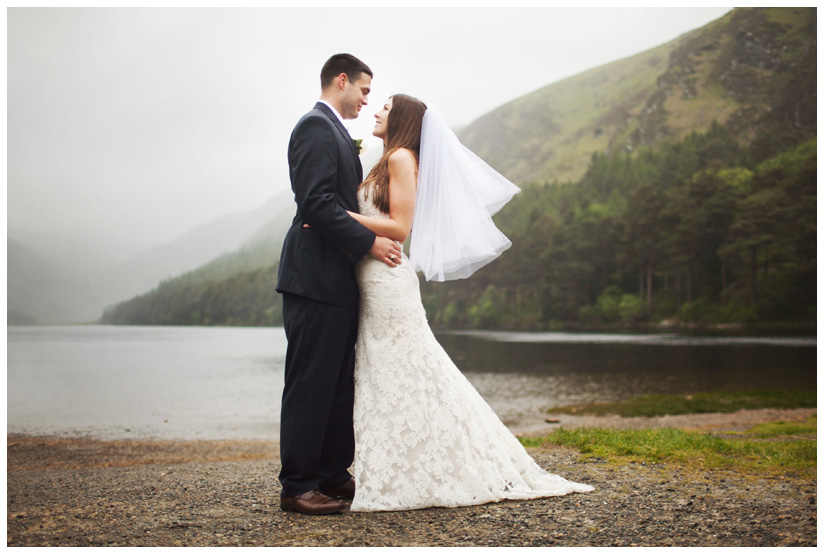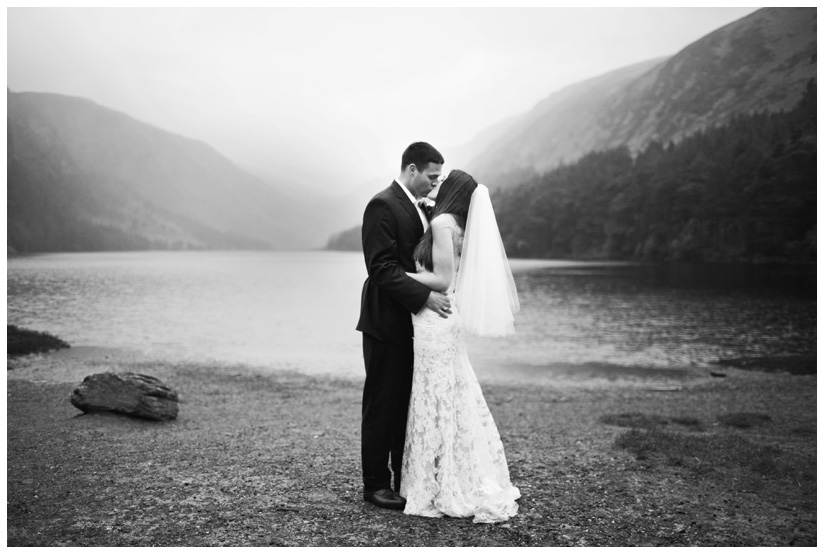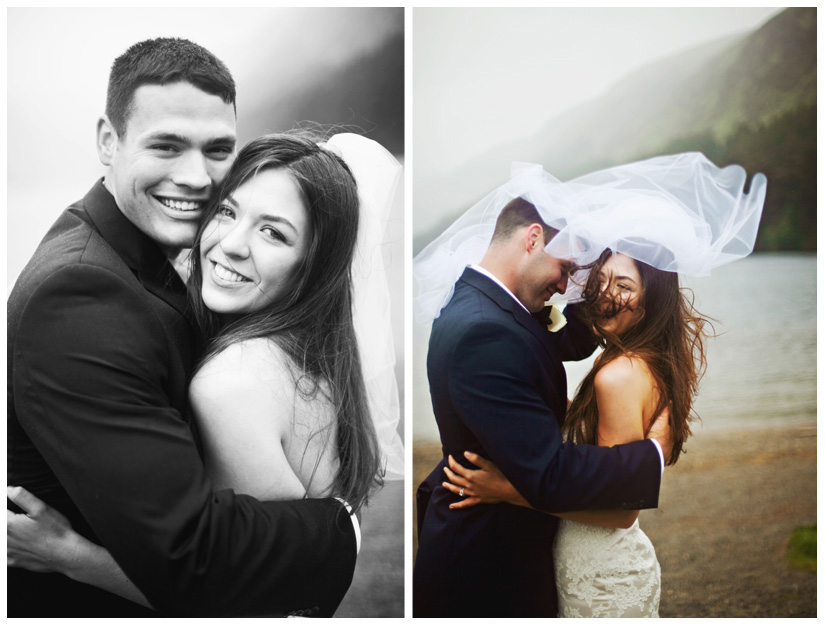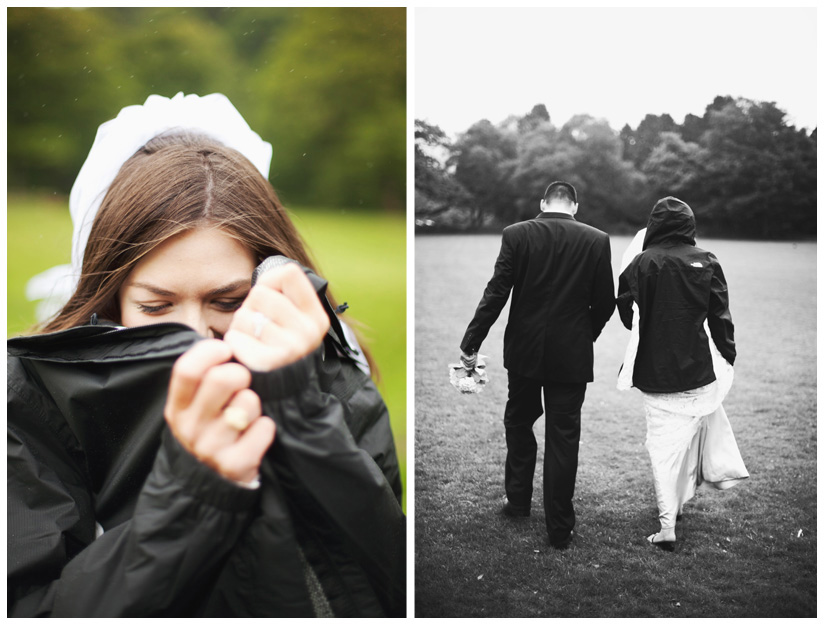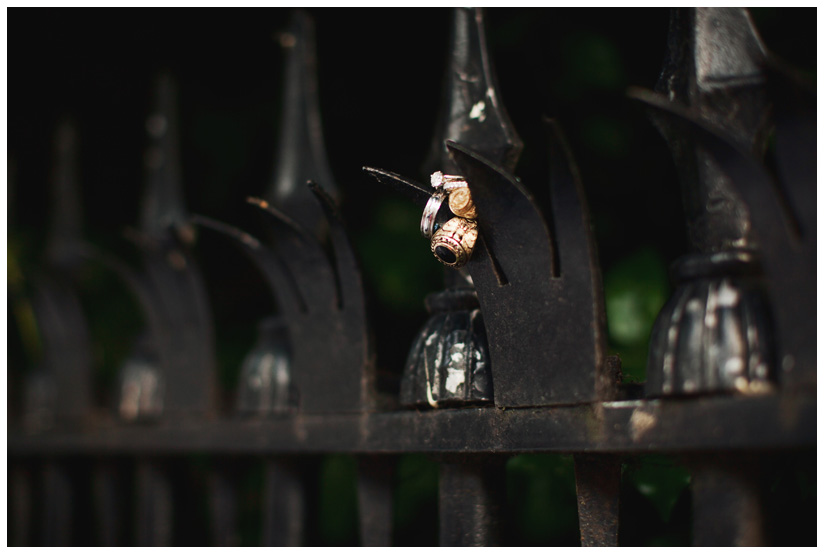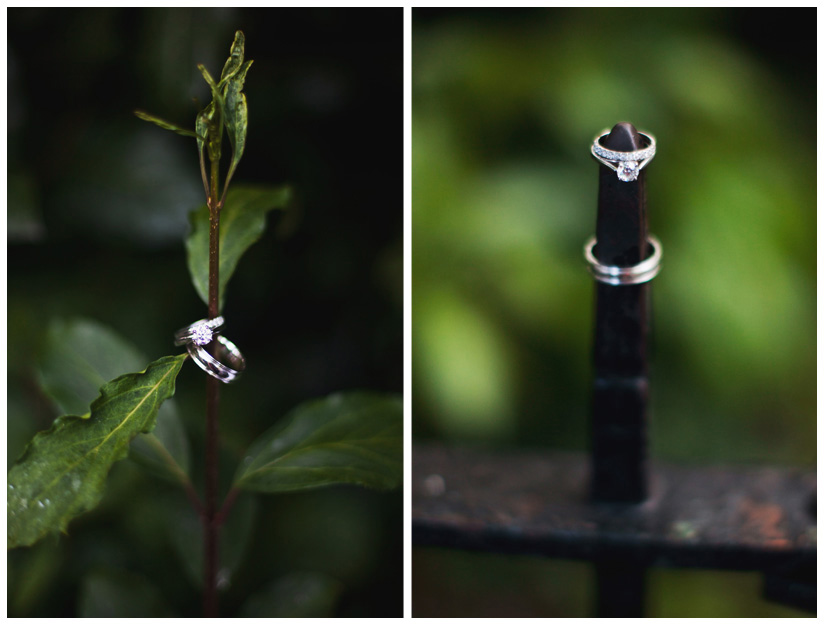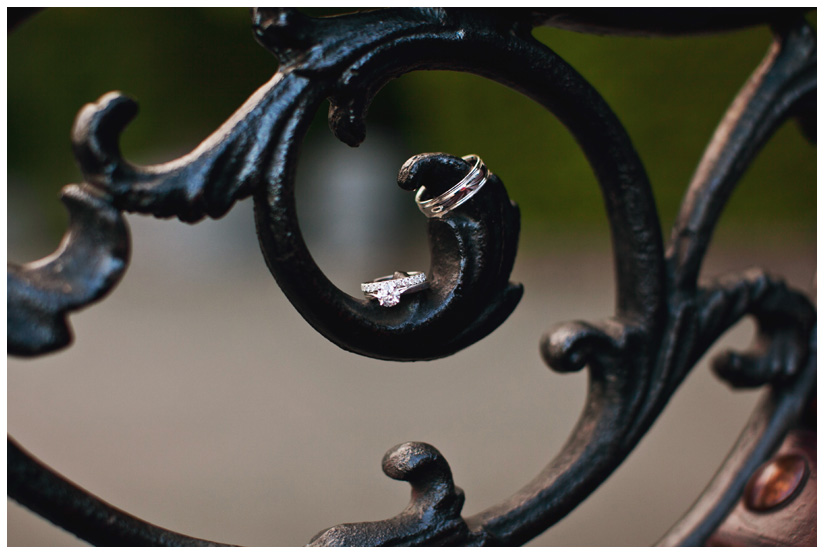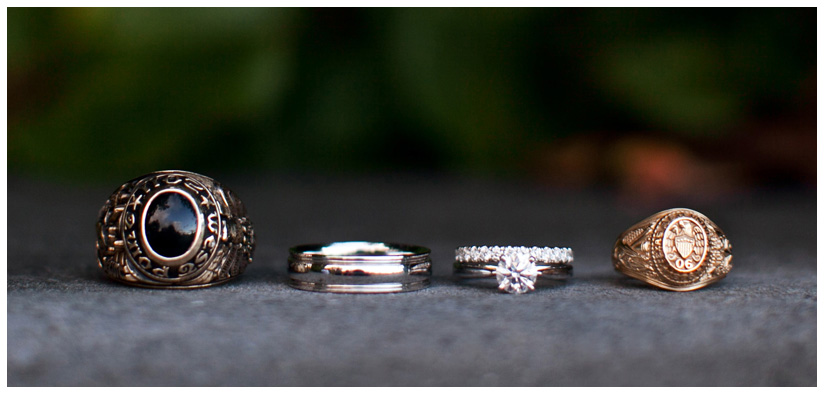 After their ceremony, we headed back to Dublin to the famous Temple Bar, where Erin and Tyler first met.  They were both visiting Dublin with their friends on separate Spring Break trips, and after Tyler's friend unsuccessfully attempted to hit on Erin, he introduced her to fellow Texan Tyler, and the rest was history!  It's so ironic that two Dallasites had to travel halfway across the globe to find each other and fall in love, but I think it instilled in them a sense of destiny – that they were just meant to be man and wife!  For their "reception" they shared a pint of Guinness and a slice of wedding cake, and they asked the musician playing at the pub to sing "Galway Girl" for their first dance.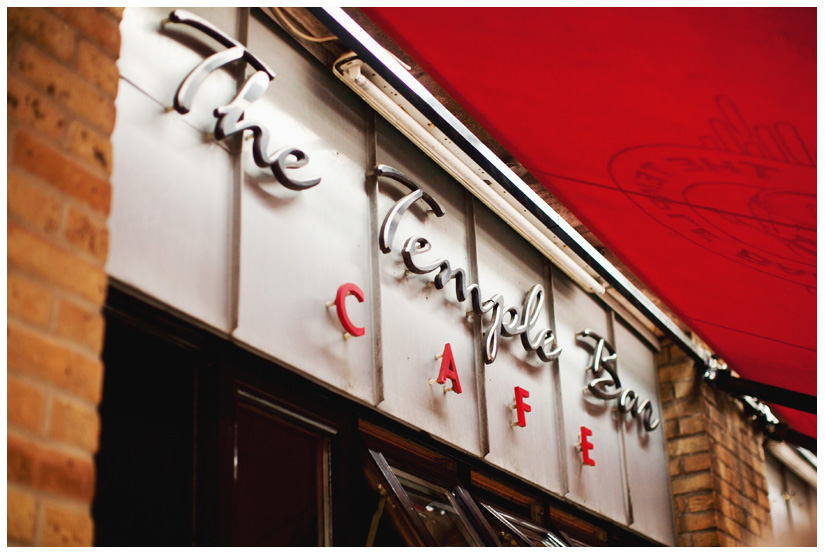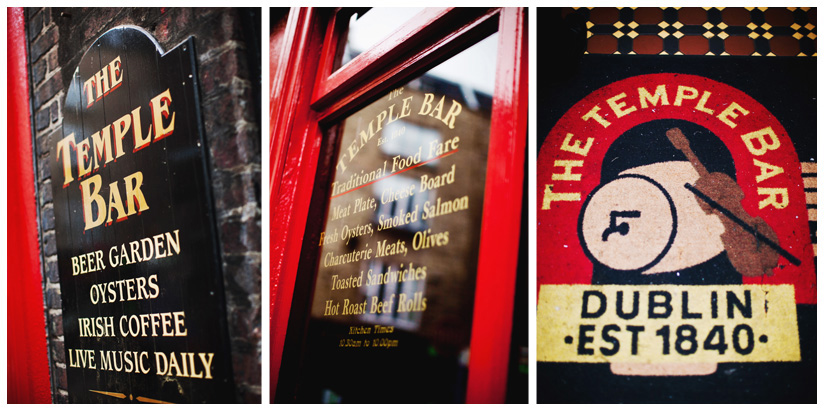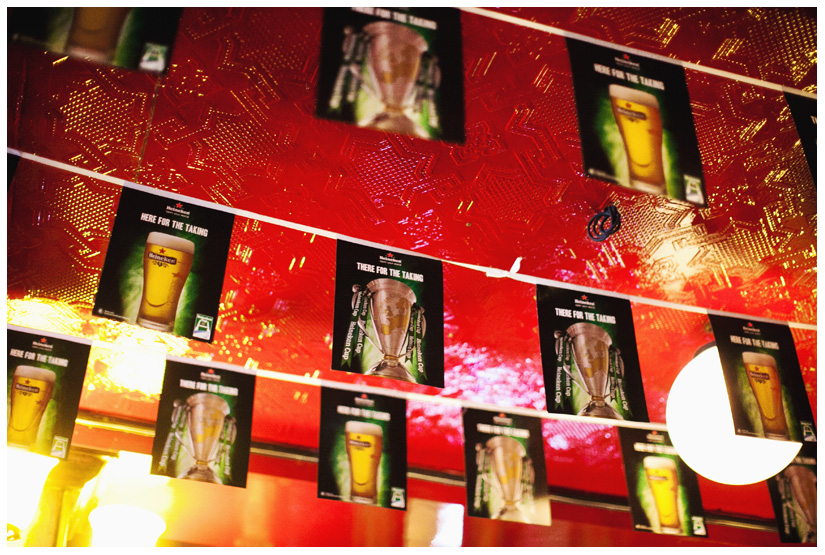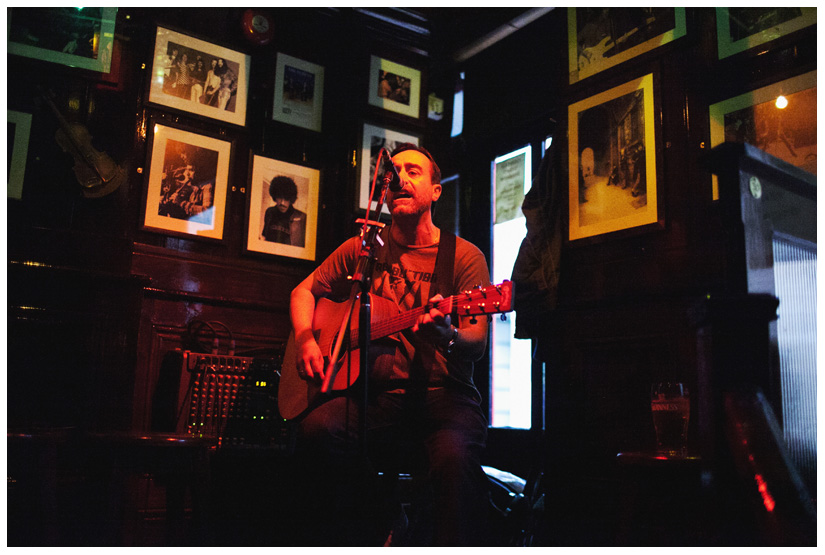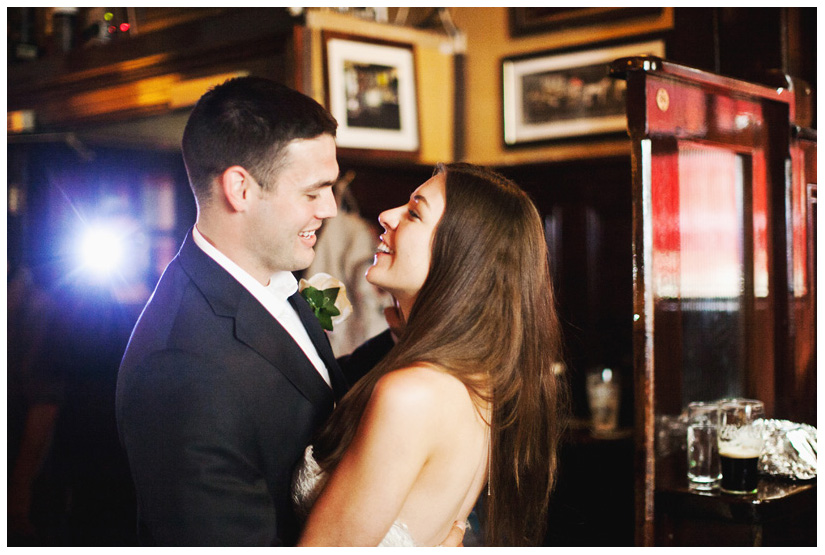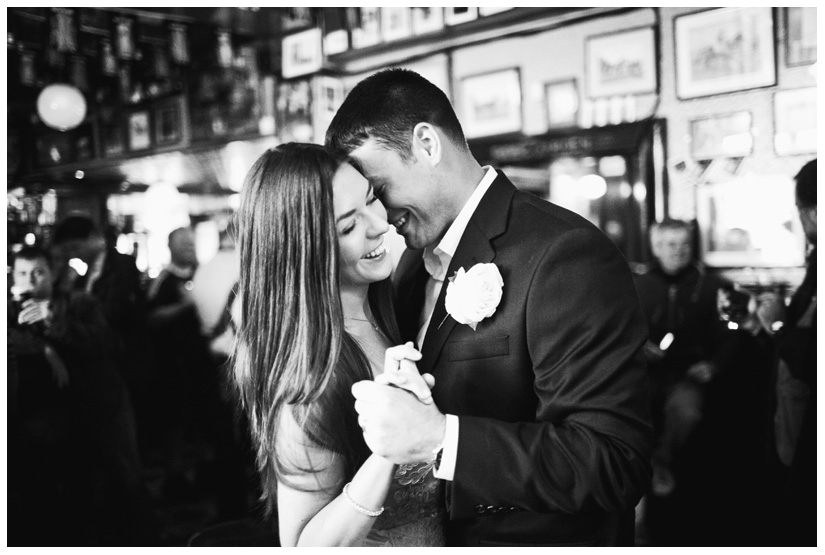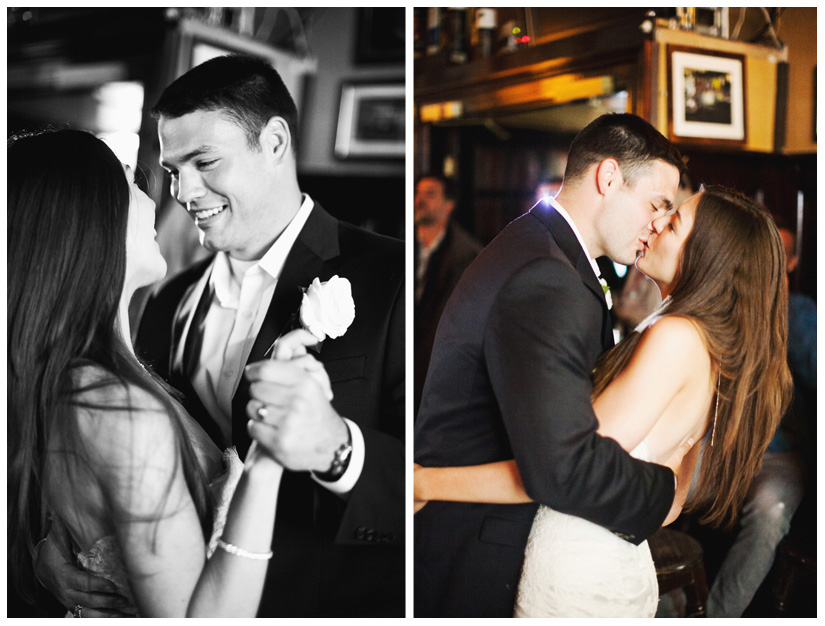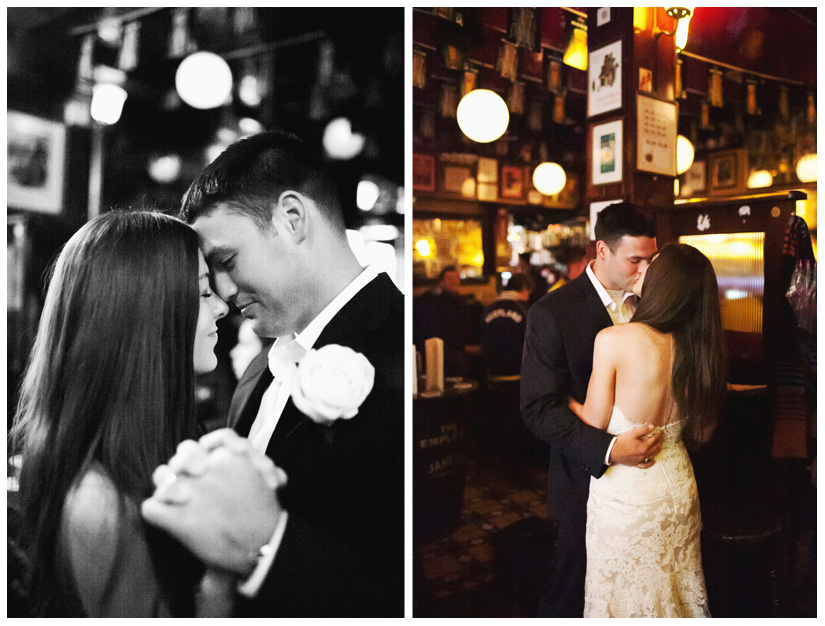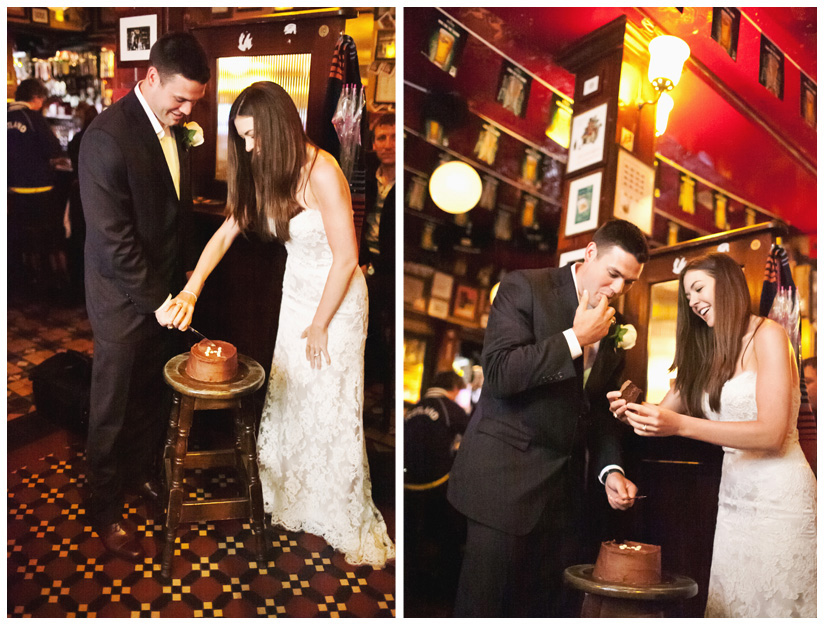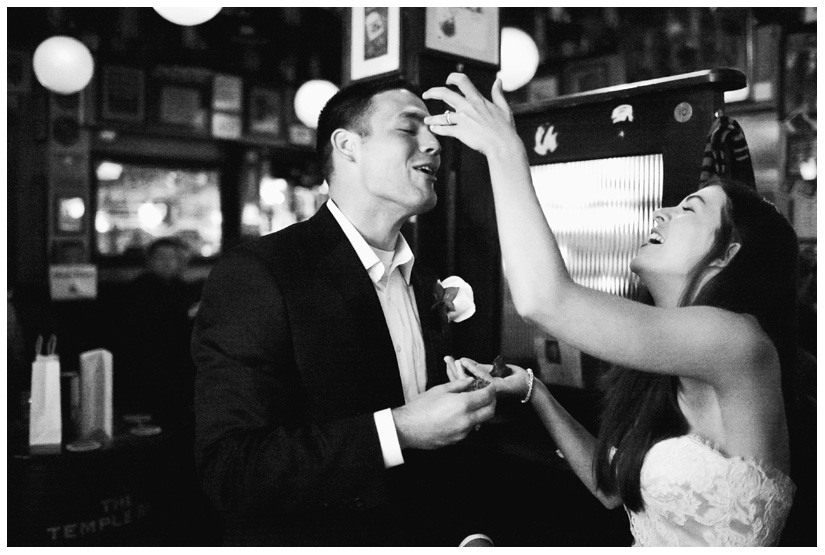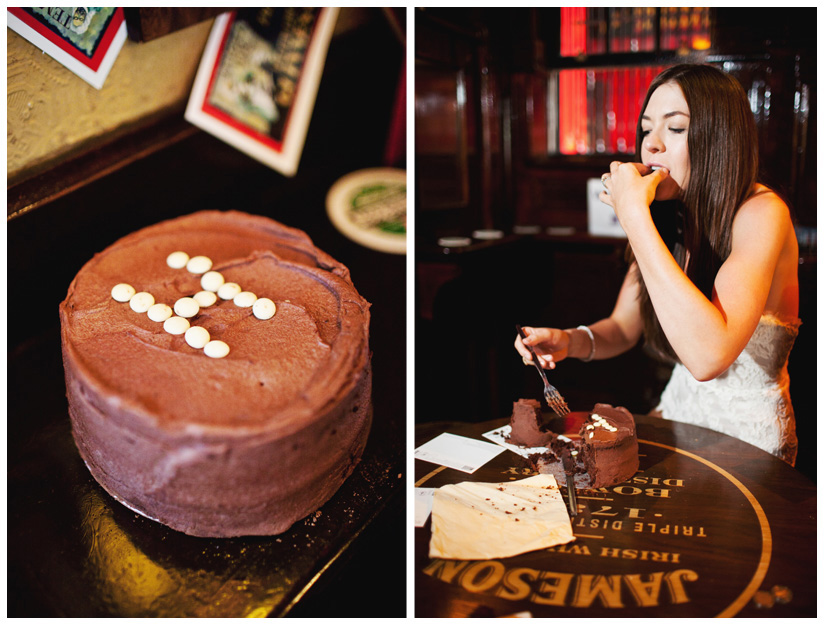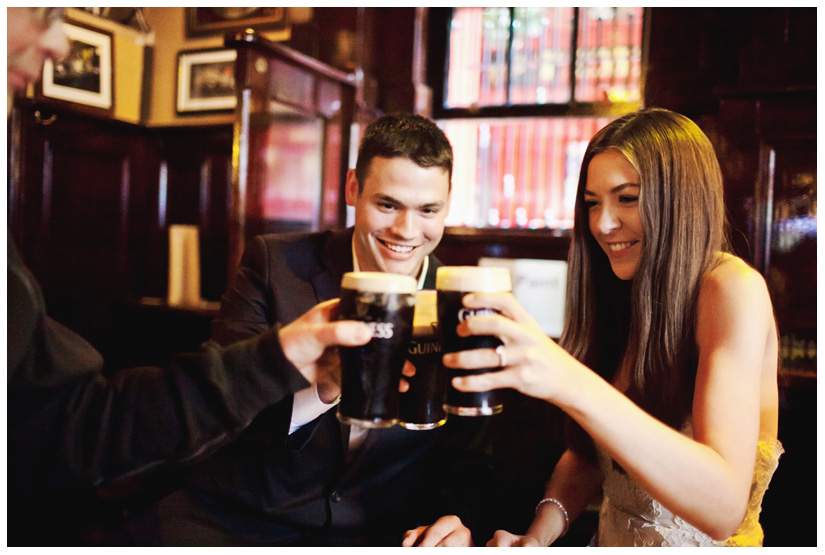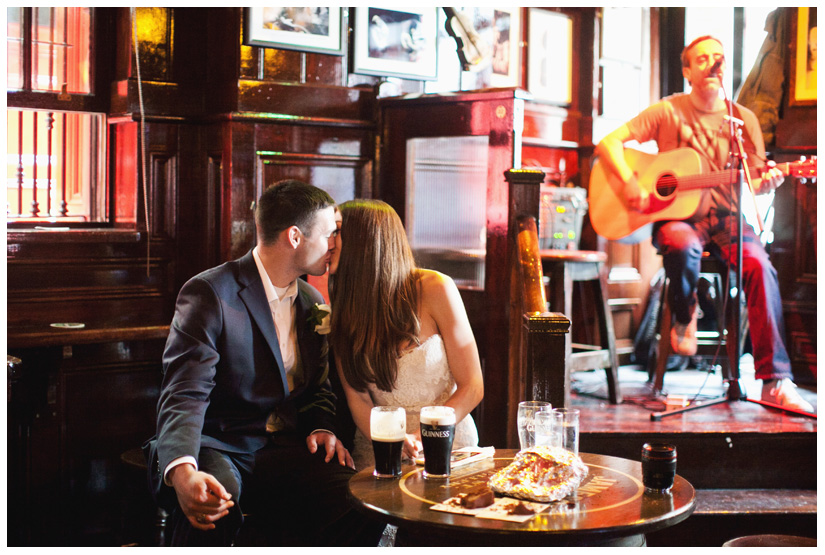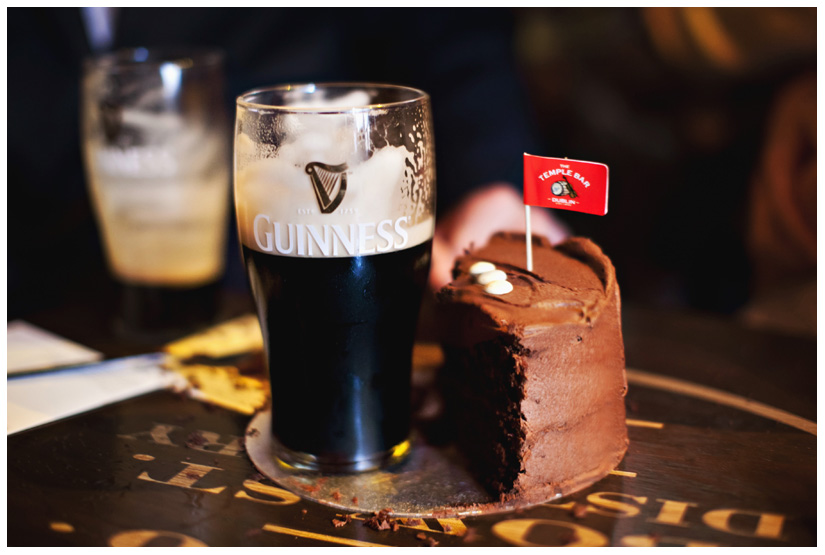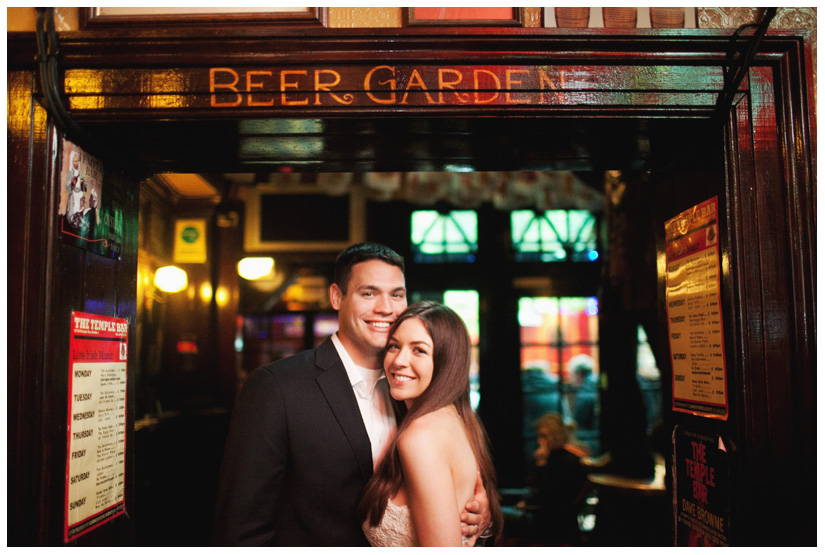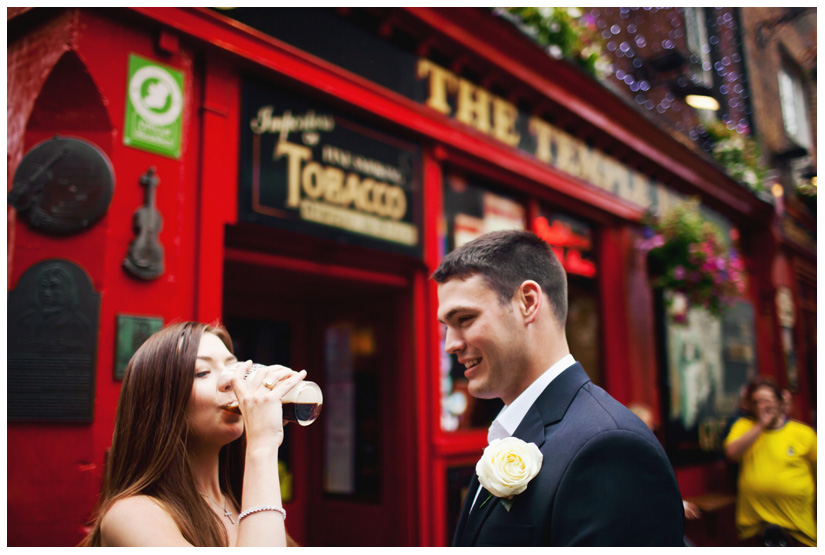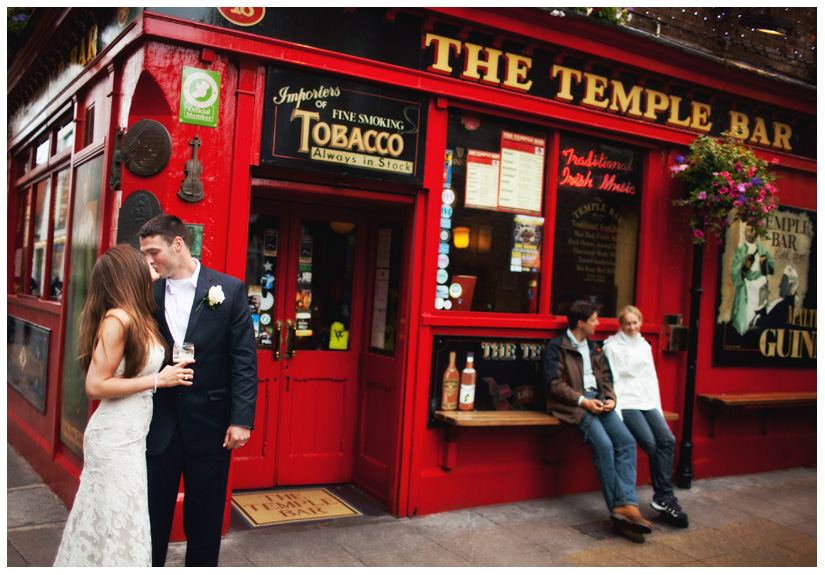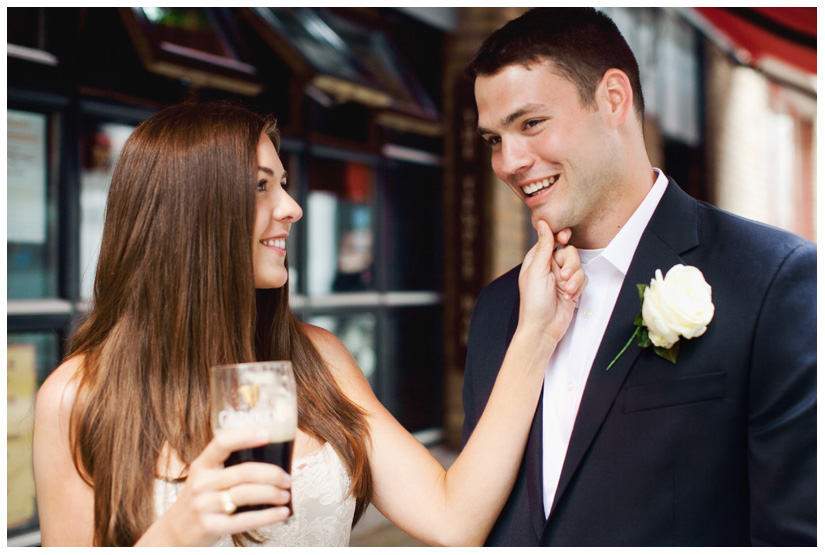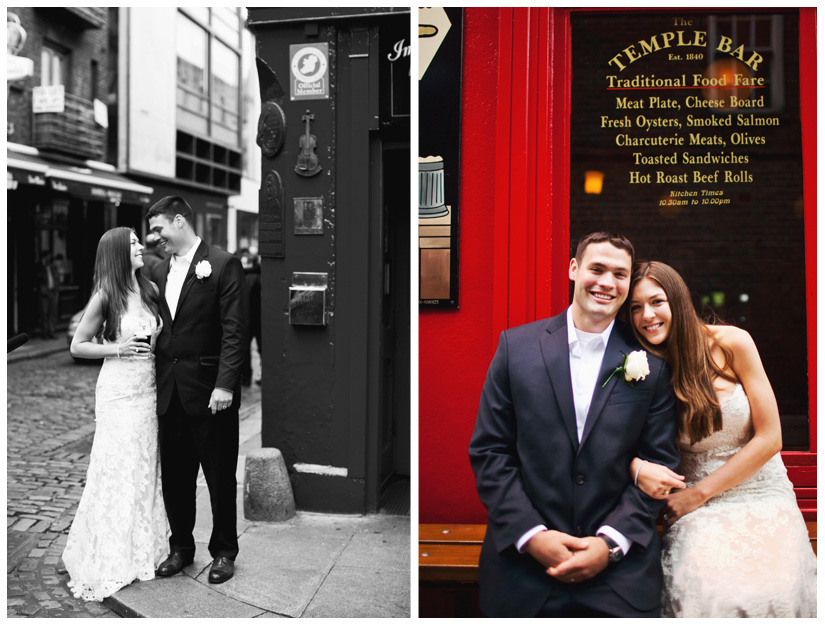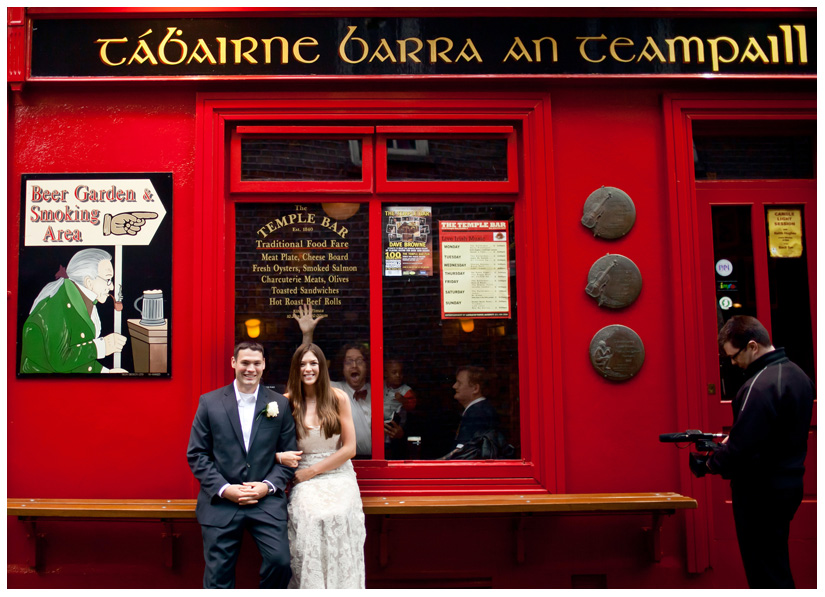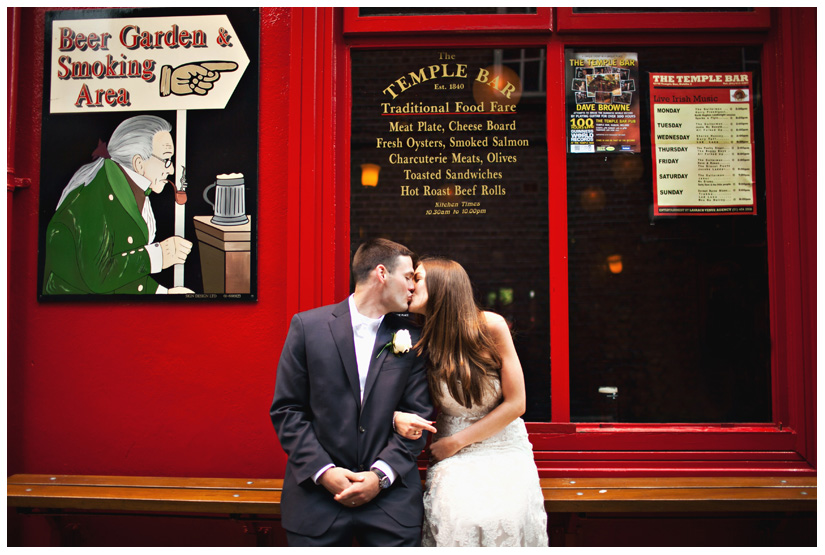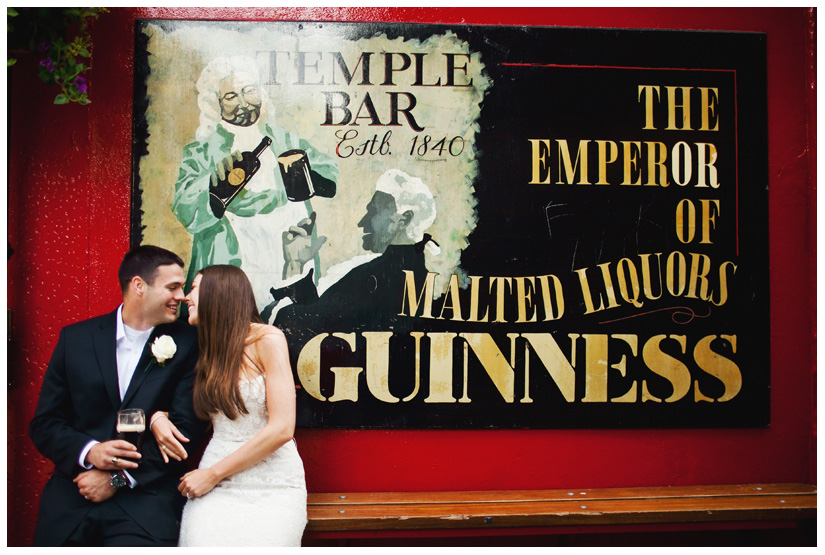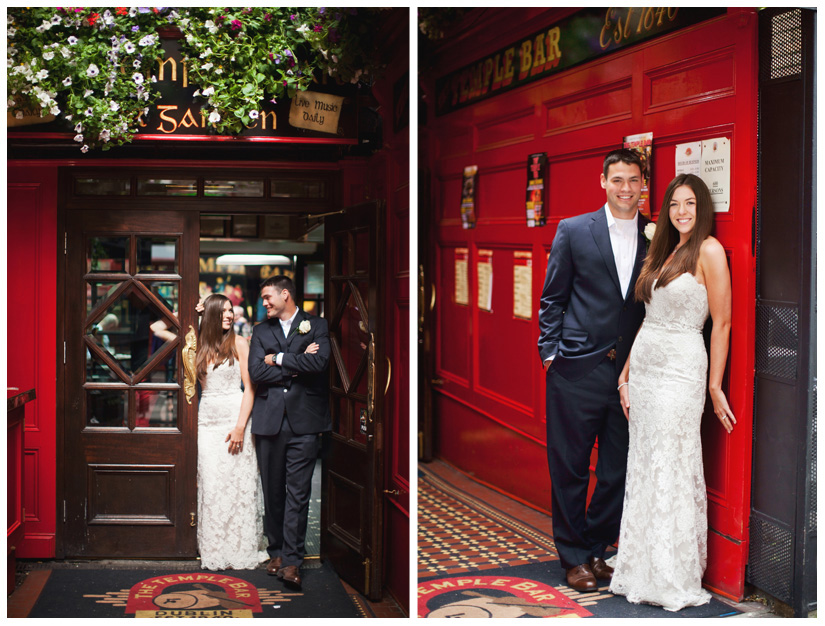 After a round of Guinness for everyone, we ventured out into the streets of Dublin, Ha'penny Bride, the campus of Trinity University, and St. Stephen's Green for some "Day After" style portraits.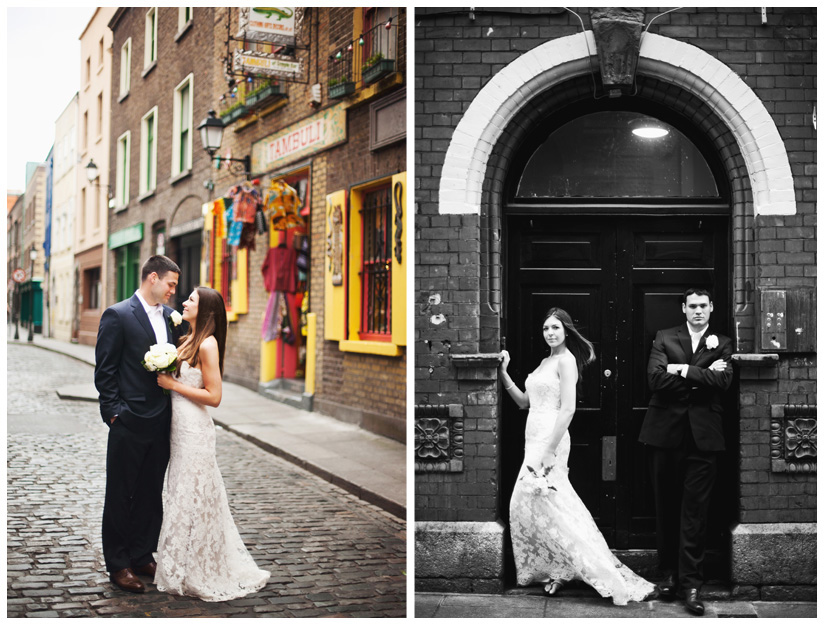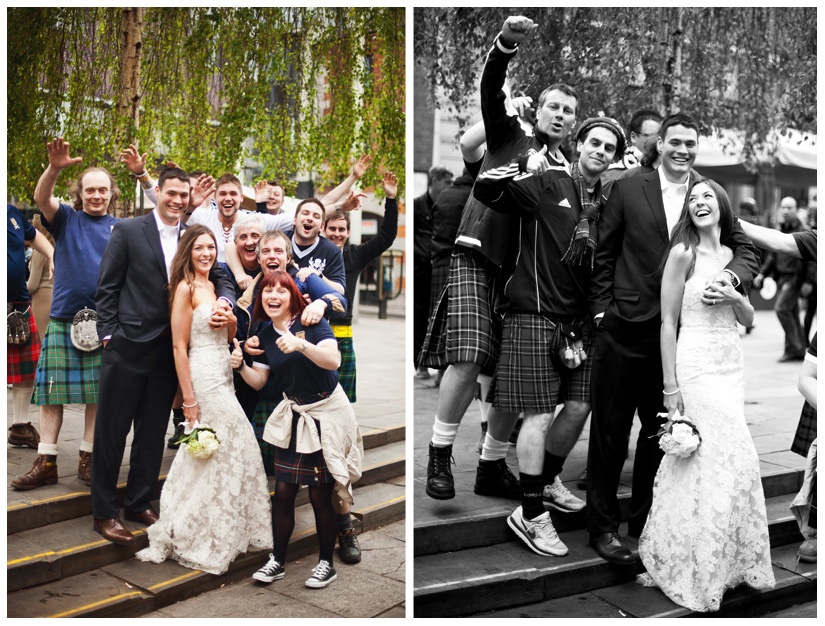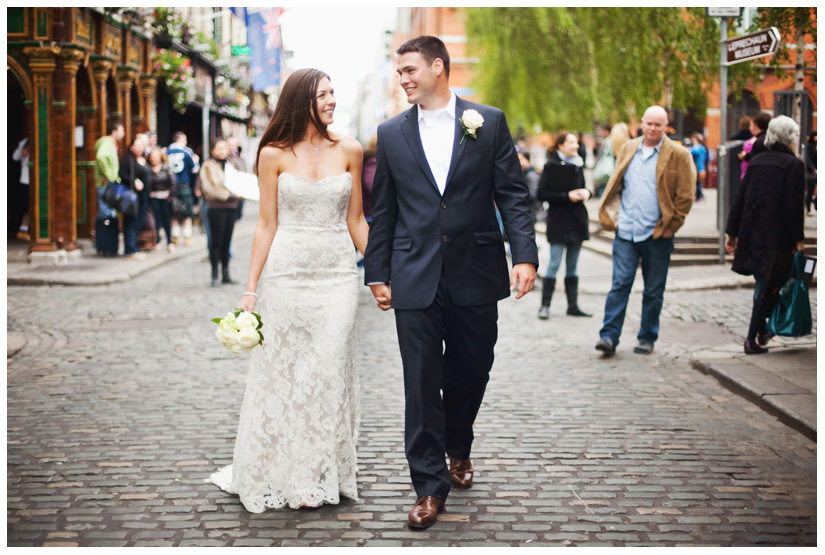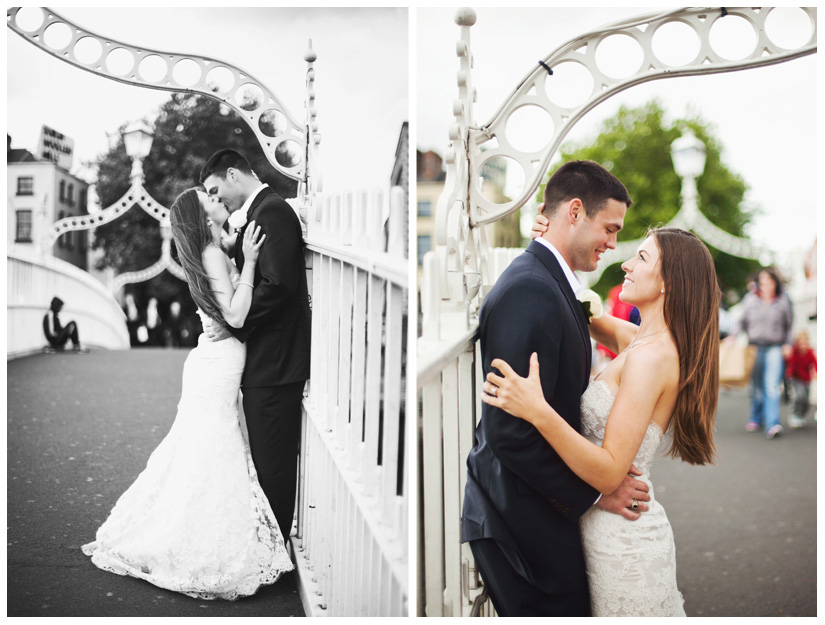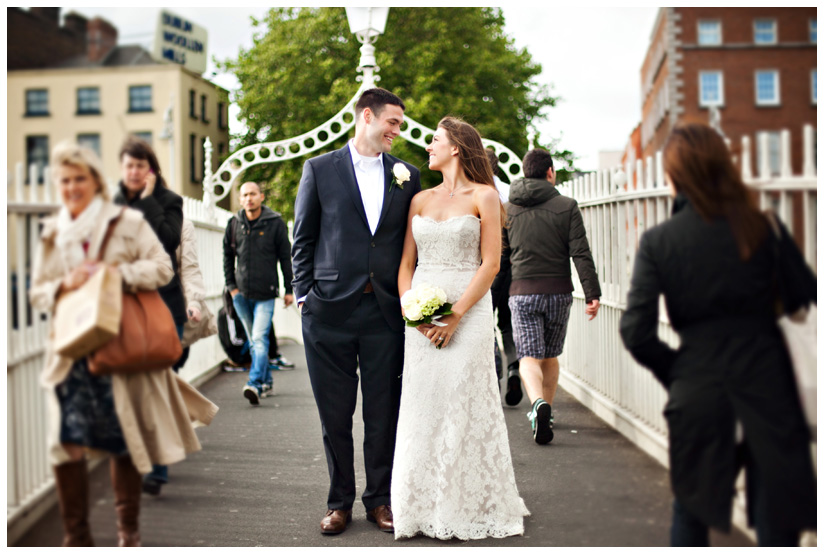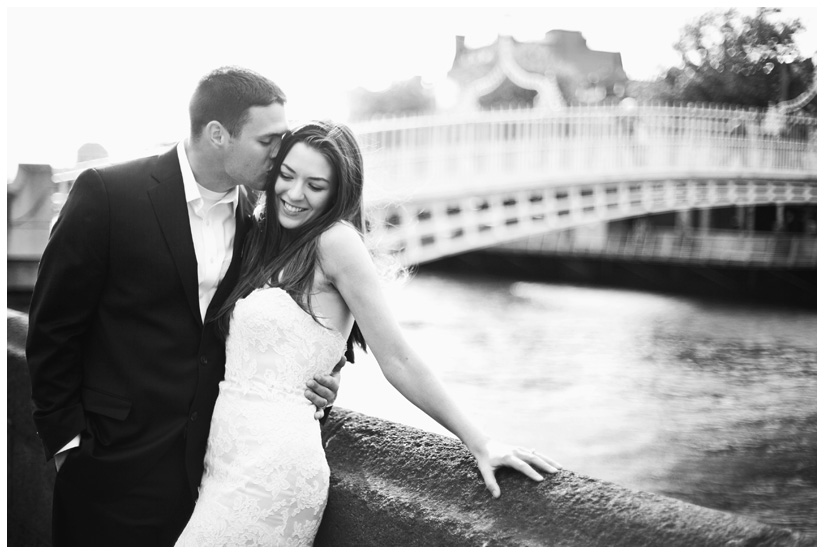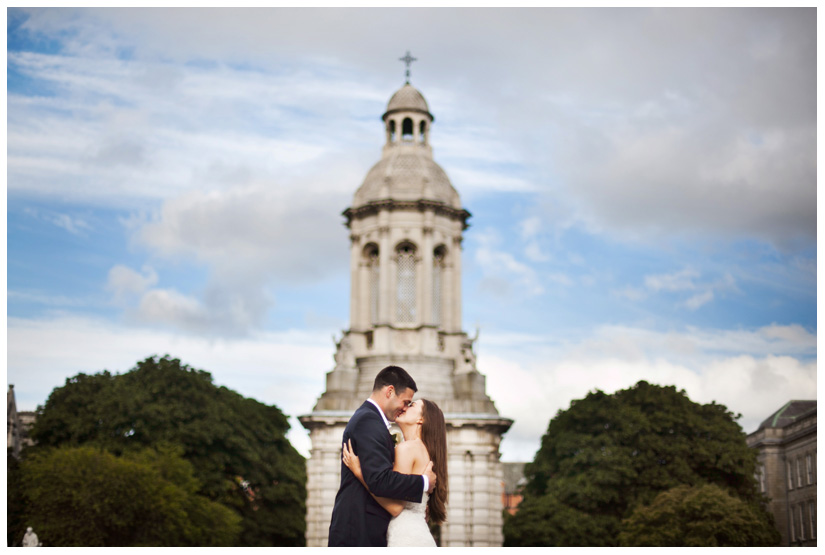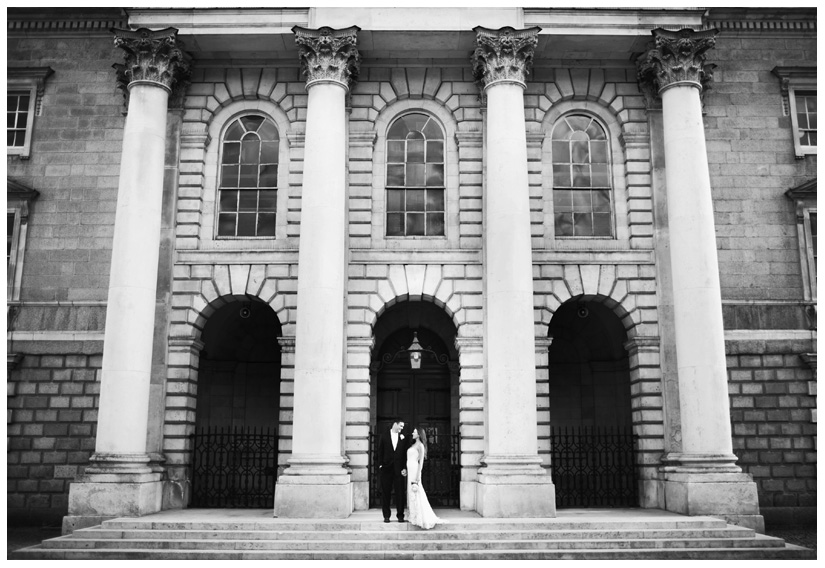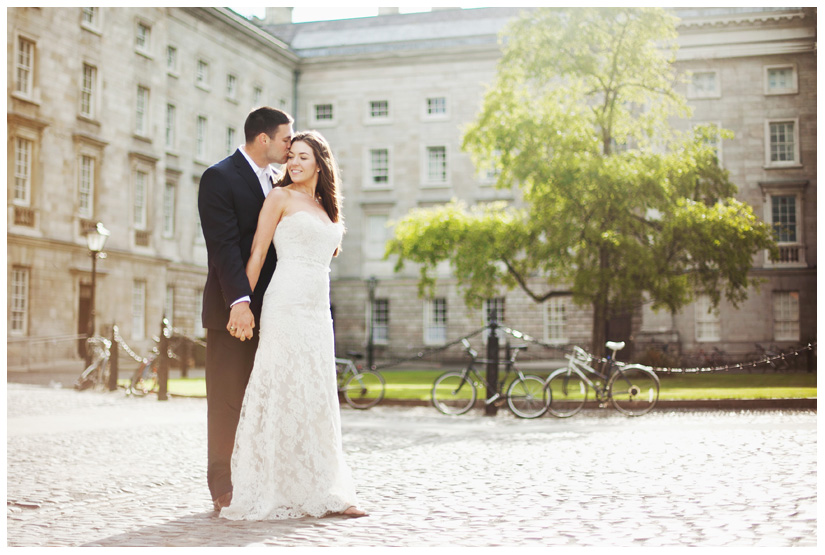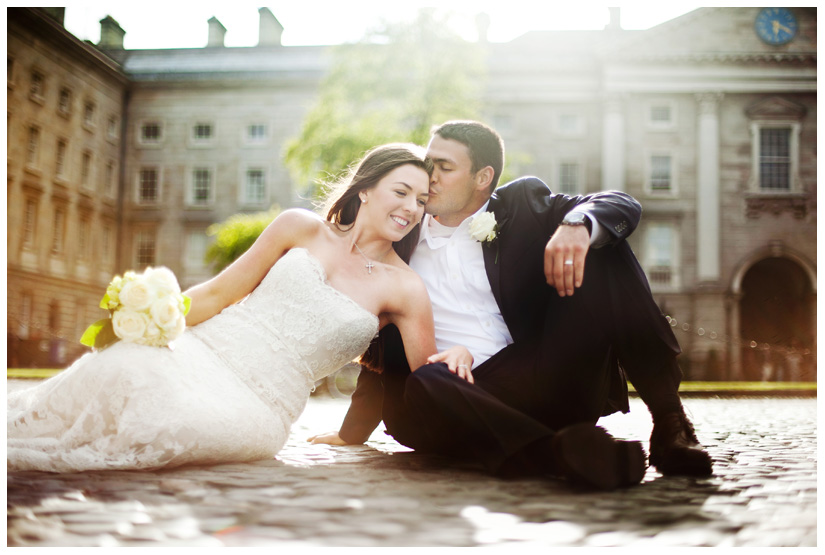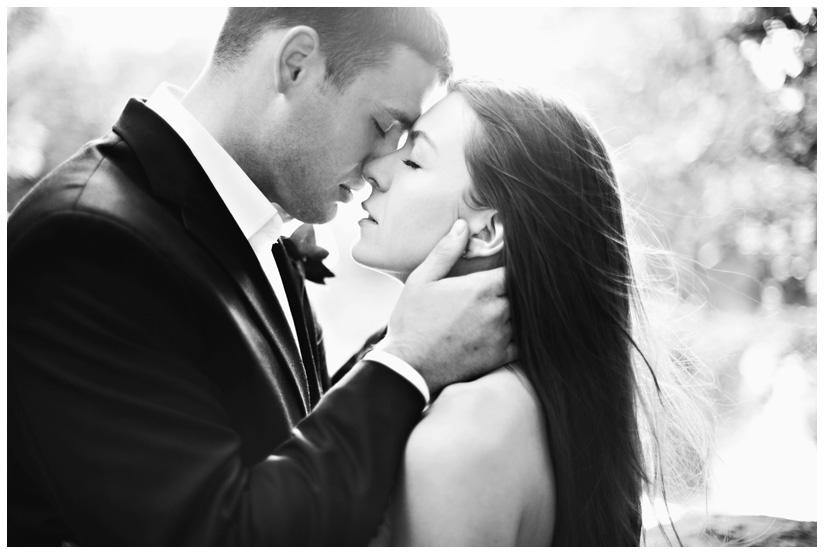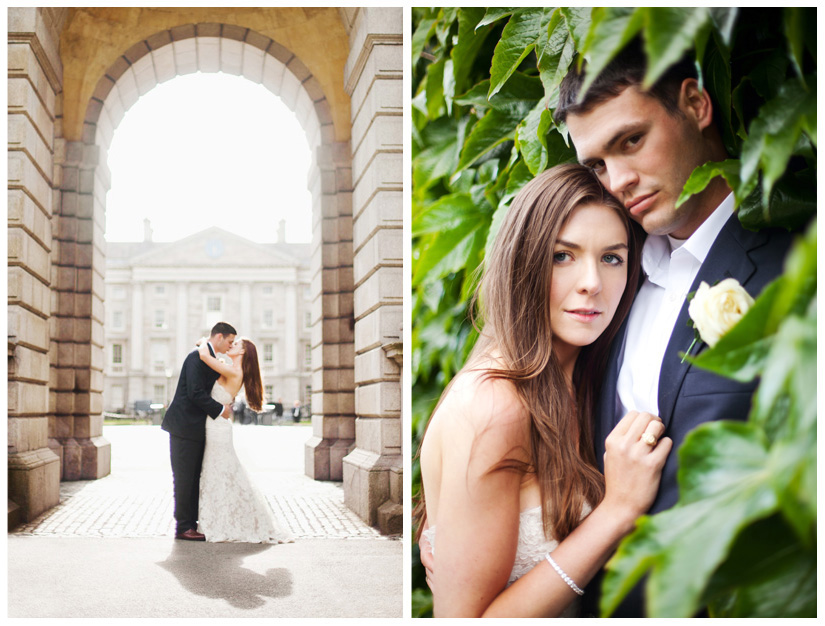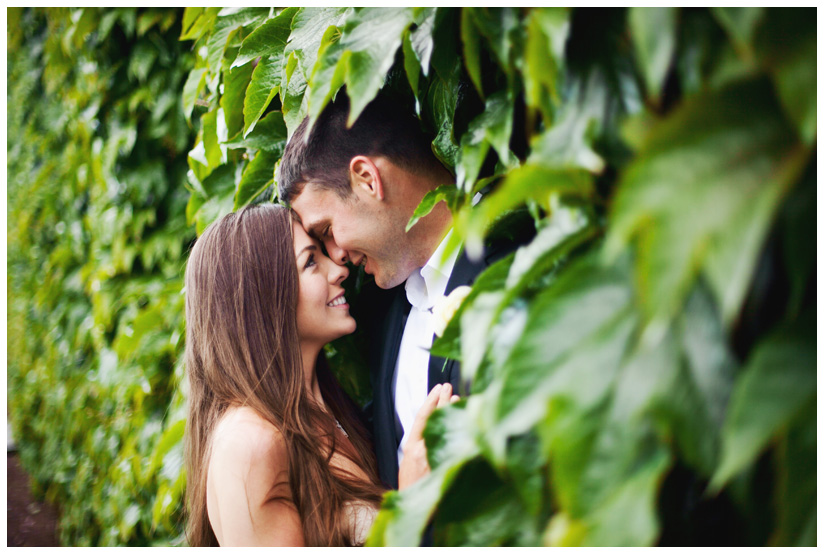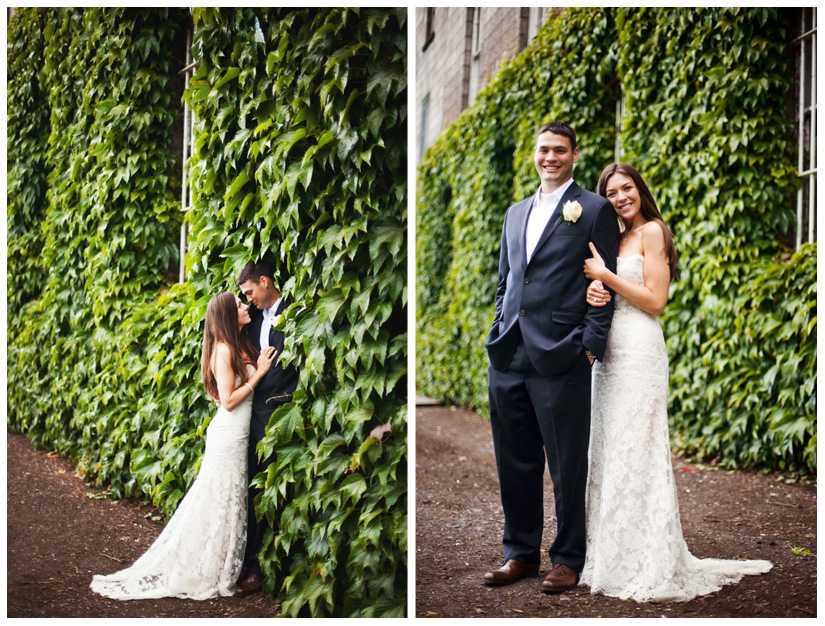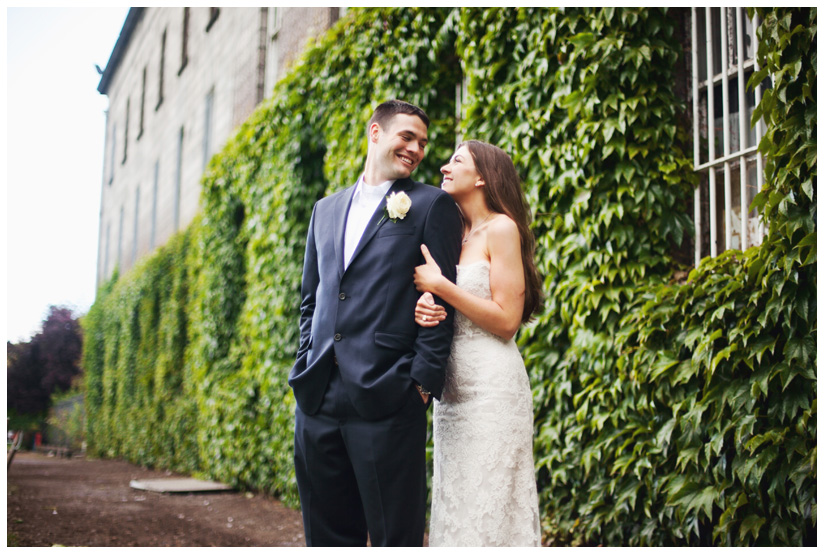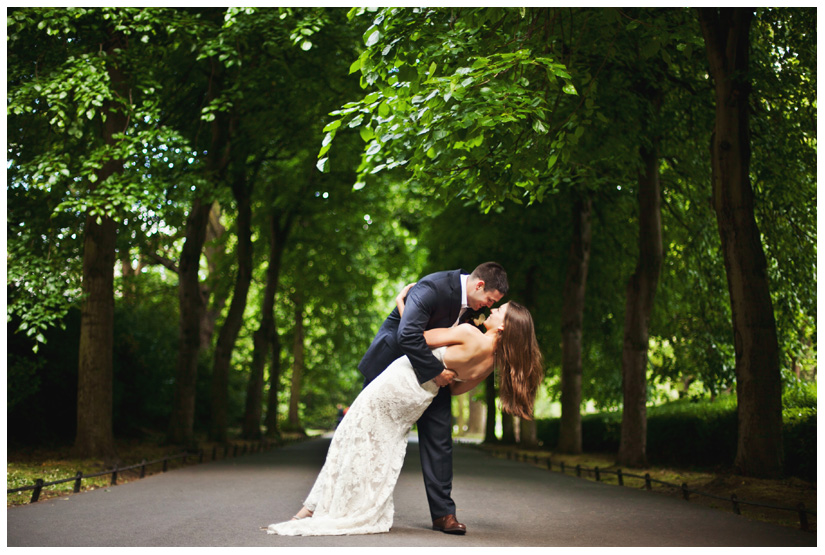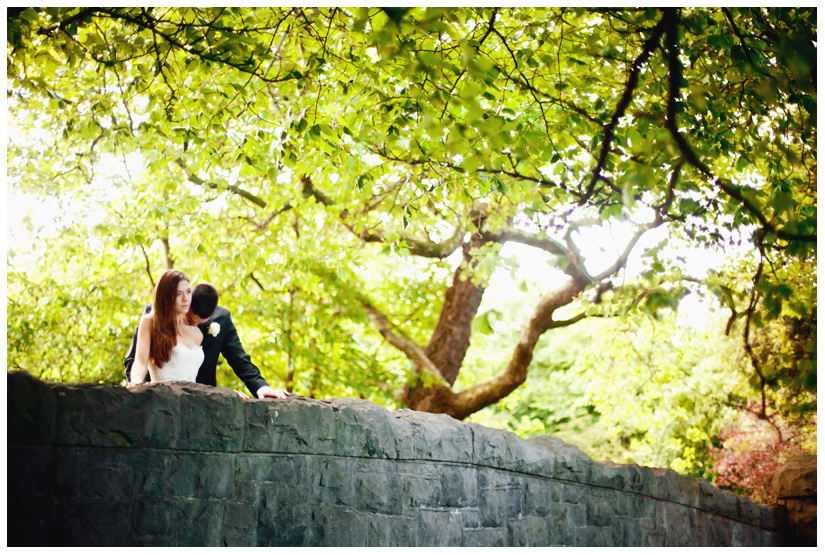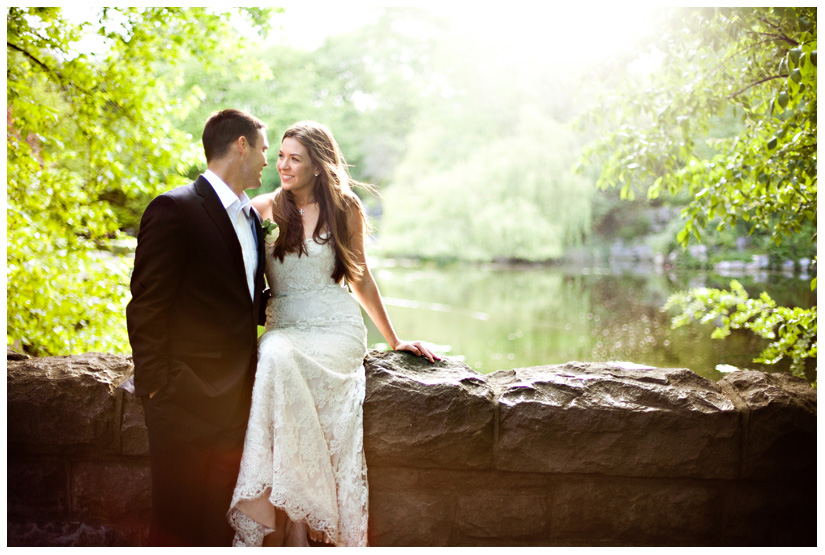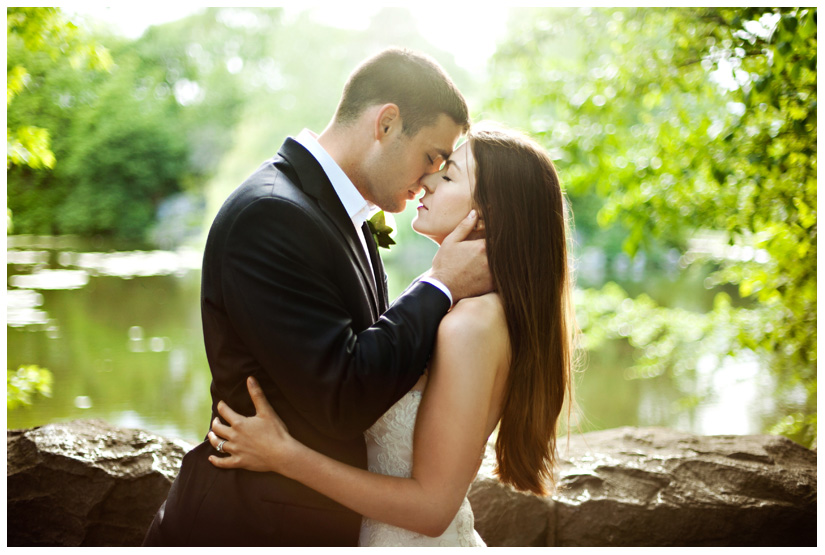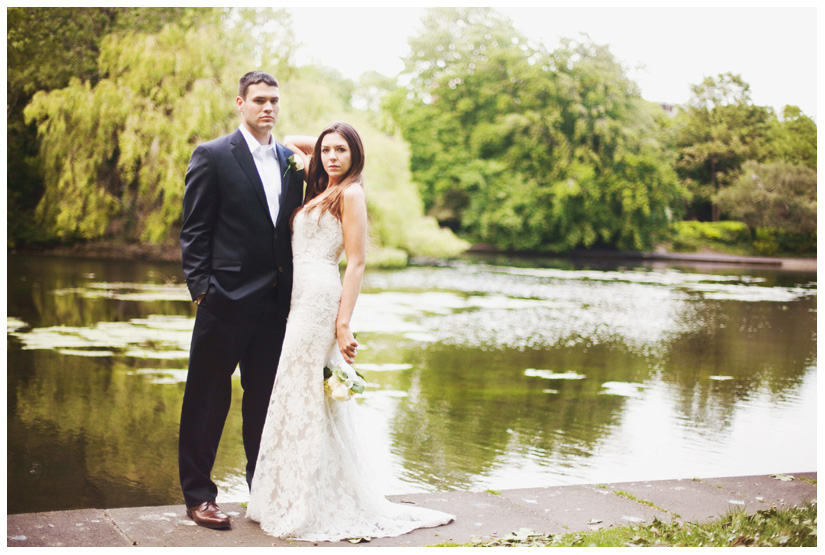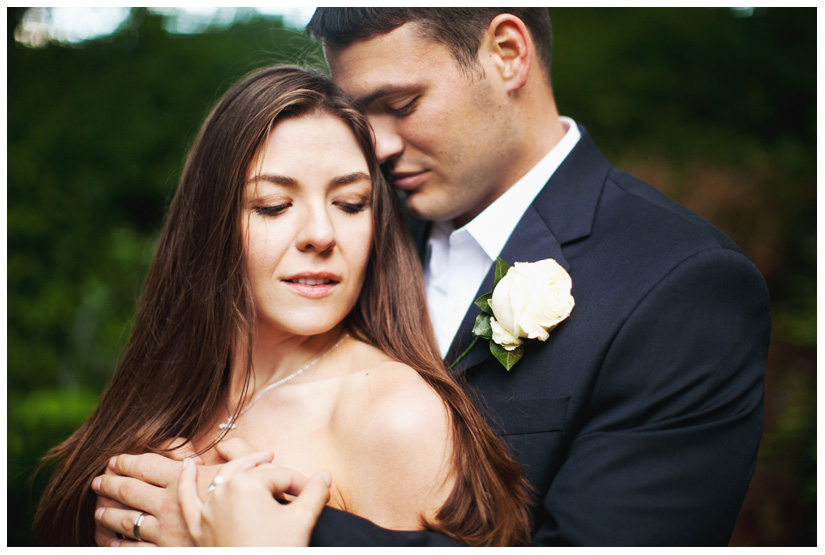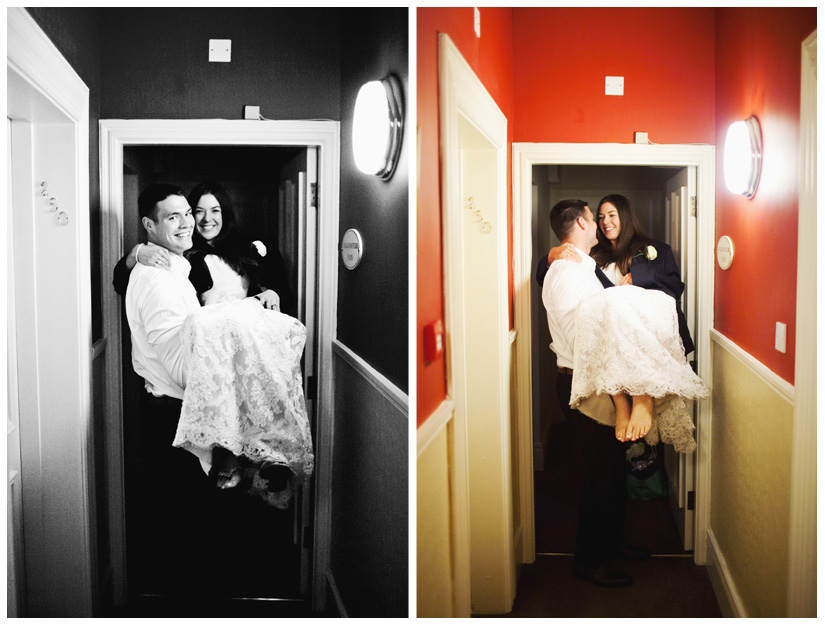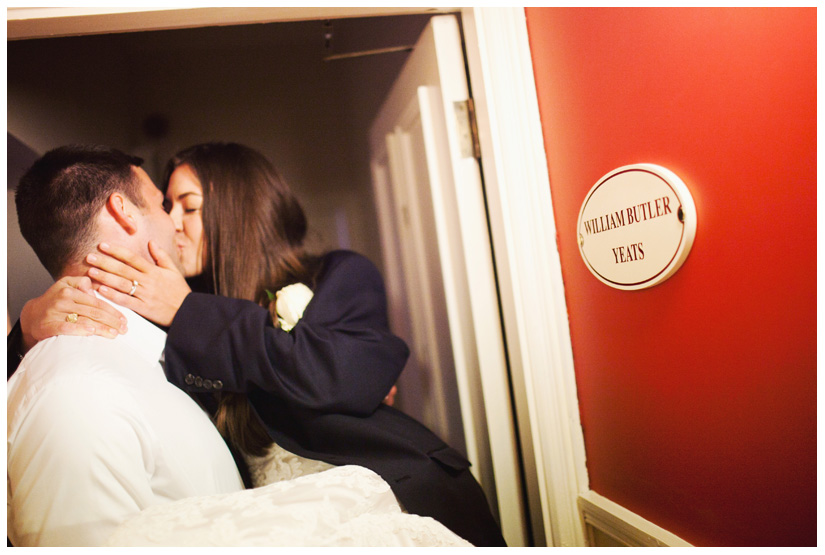 Thank you Erin and Tyler for allowing me to be a part of your very very special wedding.  It means to much to me that you took me along to witness and document your ceremony, and I can never repay you for introducing me to Ireland!!  Let's go back and do a vow renewal very soon! ;)