A little back story on Jena.. When I went to A&M, I was an officer in the Photography Club (shocker, I know) and Jena was a member. Naturally, being two of the only girls in the club, we became fast friends, and have remained that way ever since.
Jena and Justin have been dating for a ridiculously long time (since high school!) and when Jena and I took a Marketing class together my last semester, we pretty much spent every single class looking up engagement rings on the internet. I didn't learn much about marketing, but I still have the huge folder of pictures of engagement rings we found saved on my computer! When Jena finally found the one she wanted (and casually slipped the hints to Justin), we knew it was only a matter of time, and when he surprised her in bed on the morning of July 4th with a gorgeous marquis-cut solitaire, everyone that knew them said "IT'S ABOUT TIME!"
The first thing Jena told me when we met up for this session was "Justin has smiling issues.." I think his smile is pretty awesome! You guys judge for yourself! Here are my faves: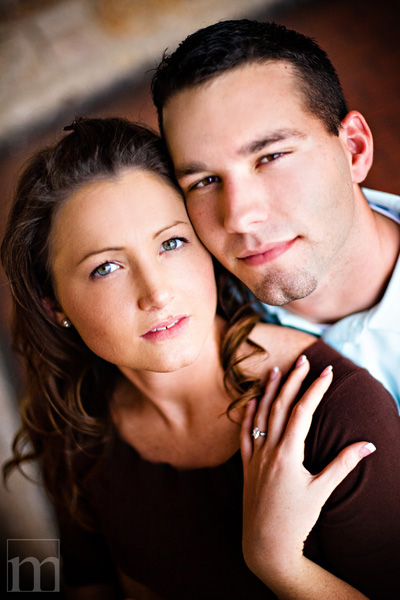 This one is especially for Jena, who has a thing with shoes – wait until I post her bridals in a few days, you will see what I mean!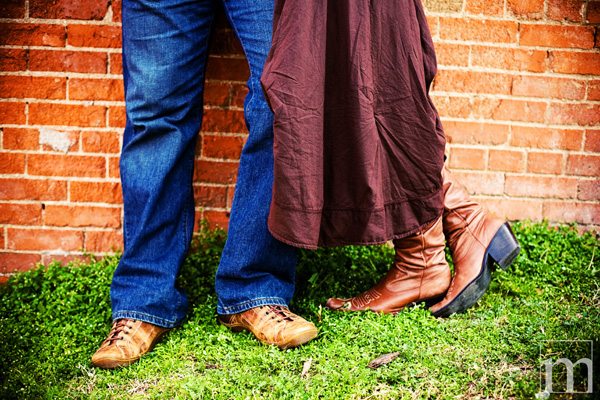 Here is Jena trying her best to teach Justin how to smile properly :)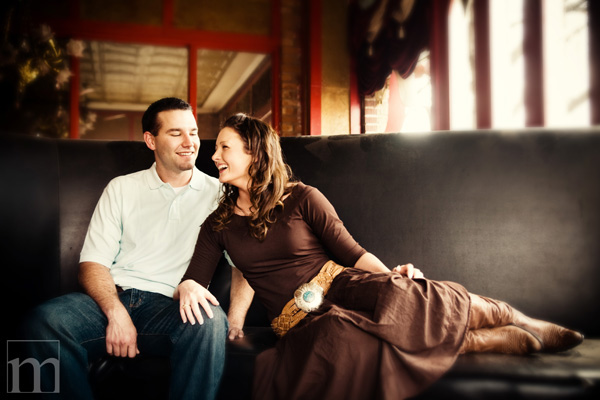 The great thing about working with other photographers is that they let me try weird and artsy things on them, like this shot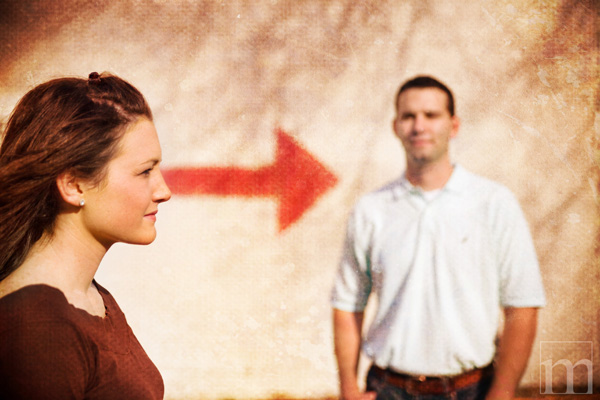 Another of Jena's favorites. I can't have a client in a big ruffley skirt and not make her twirl. I just can't!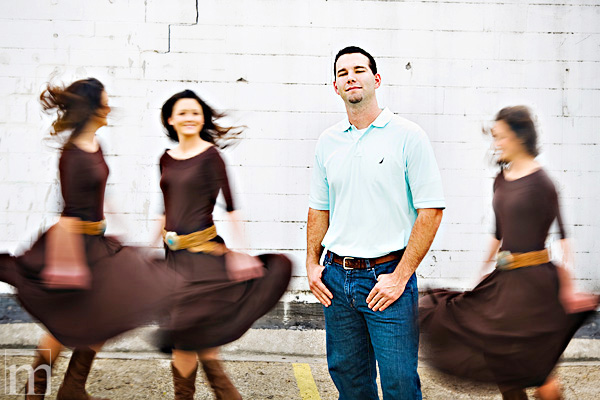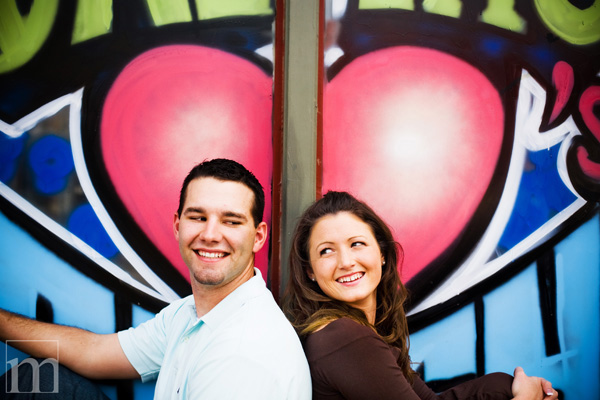 I love the way they are looking at each other in this shot. You can just see the love and happiness written all over their faces. I love my job :)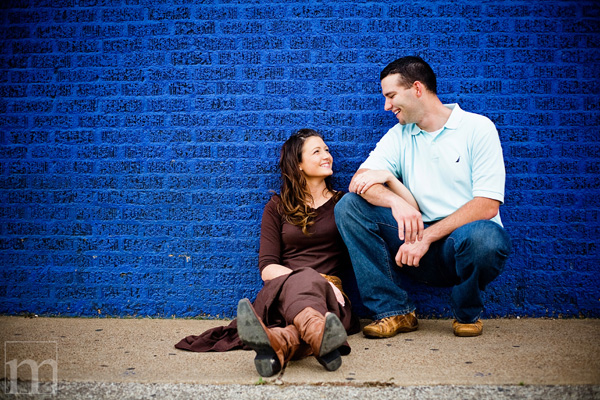 This is hands down my favorite shot of the day, maybe even one of my favorites ever. Jena says that the little smirk he has in this shot is "SOOOO Justin!"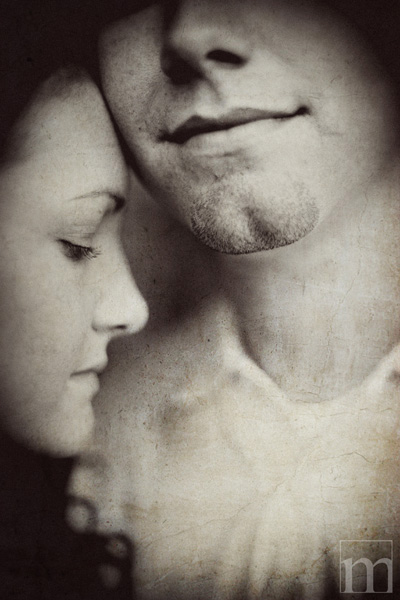 But this is a pretty close second :)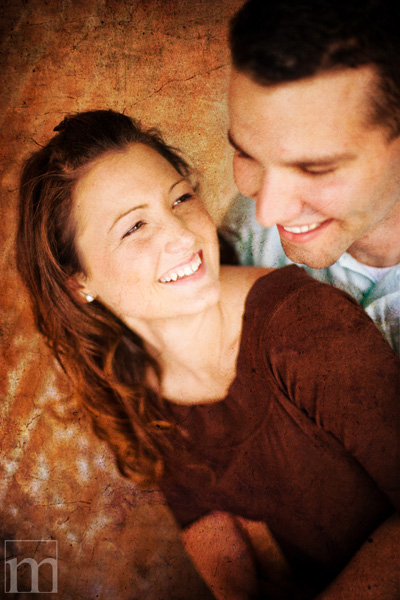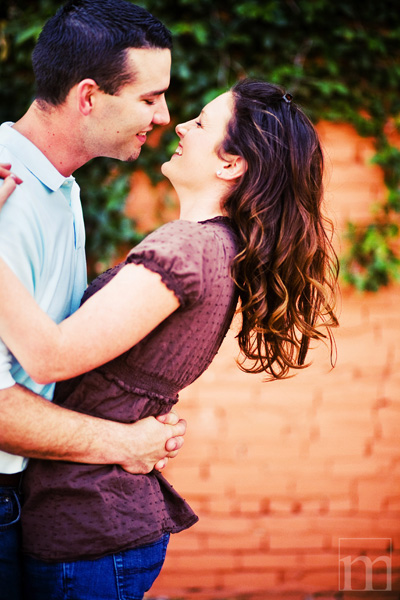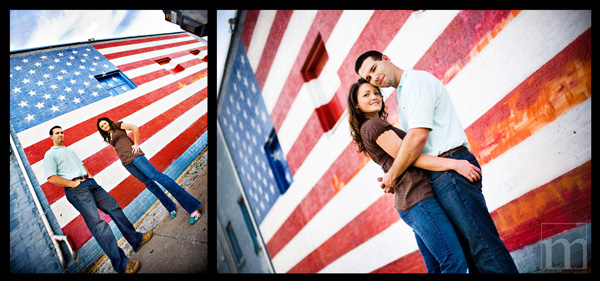 Okay, I know this is super cheesy.. But I can't help myself, I love it! I am such a girl…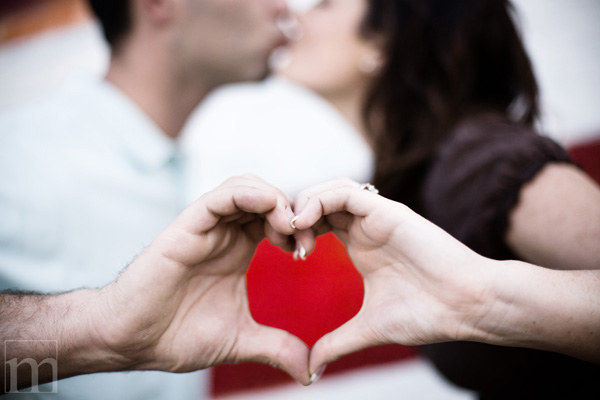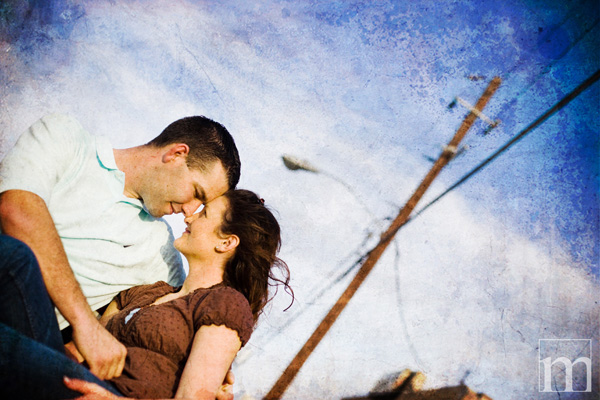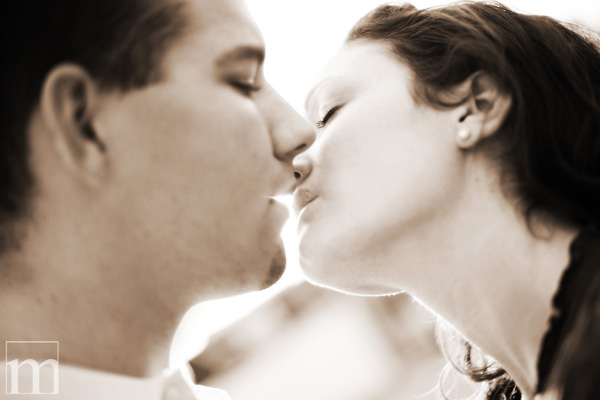 I just can't live without my flare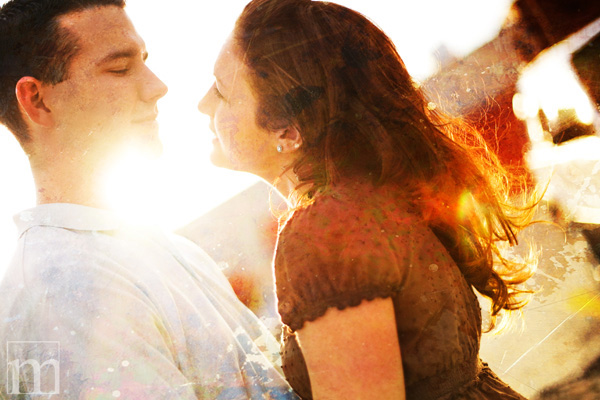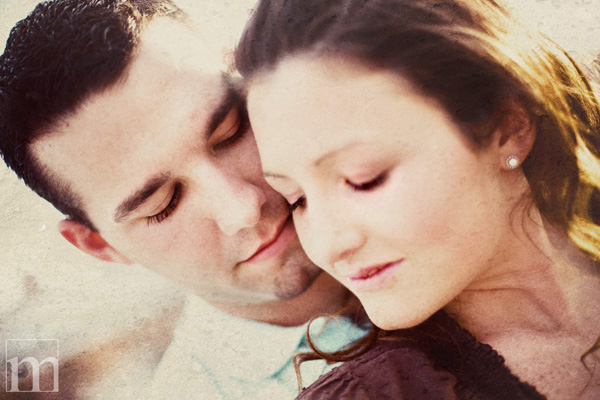 This one was totally Jena's idea. They are going to use these for their Thank You cards after the wedding. I've said it before and I'll say it again – my clients are brilliant!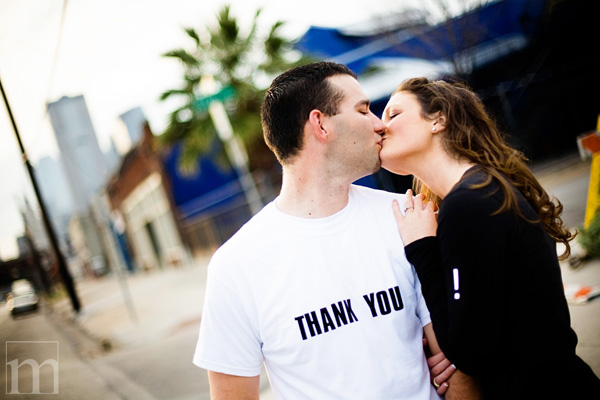 Jena's bridals are so, so, SO incredible and I can't wait to show them to you.. Those will be up probably mid-next week.
Jason is off on a fishing trip for the next four days, so I am stuck here at home, sad and lonely. Leave me a comment to cheer me up!