Jena Rhine is my muse!! Not only is she gorgeous and in great shape, but she is also a fellow photographer, so she completely understands what I am going for when I put her in an unusual pose or in front of a crazy background. She is just as creative and artistic as I am, so when we work together, pretty much nothing is off-limits! She is also a great friend, so we always have a blast together. It's pretty much the perfect working arrangement!
Jena's bridals were actually done in two locations, so I am going to split them into two posts, one today and one on Sunday or Monday. Our first location was a SUPER DUPER TOP SECRET, so if any of you out there know Justin, DO NOT mention this to him!! He is not supposed to know until after the ceremony, so if you see him, keep your lips sealed!
What better place to shoot a bridal session for a fireman's wife than…..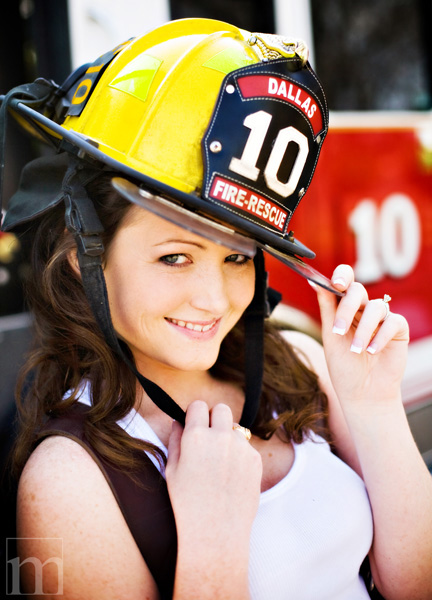 A fire station!!! Funny story.. Jena originally picked this station because it was located close to where I live and it was in a fairly photogenic area. A few weeks later, Justin was transferred to that station – crazy!! So now when he sees these photos, it will be even more of a shock, because she is posing all over the firetruck that he drives on a daily basis. I just love Fate :)
Next we got her all dolled up in her dress (which is so perfect for her, by the way) and shoes.. Jena is a shoe fanatic. Wait until the next post and I will explain this more!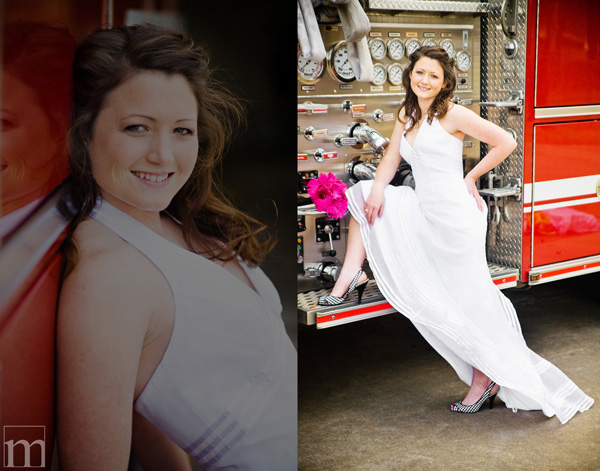 How adorable is her bouquet? I don't think those are the flowers she is using at the wedding, but it's still so cute! Very colorful, simple, and elegant, just like Jena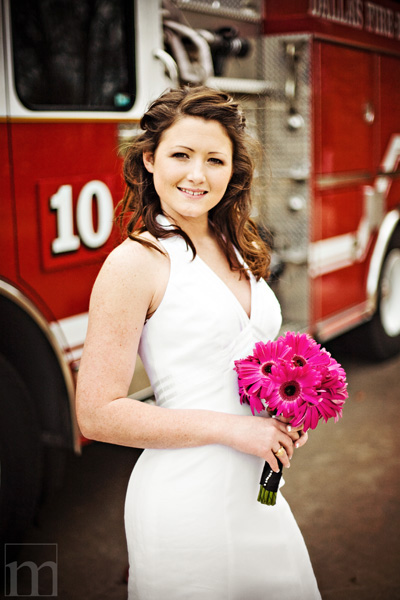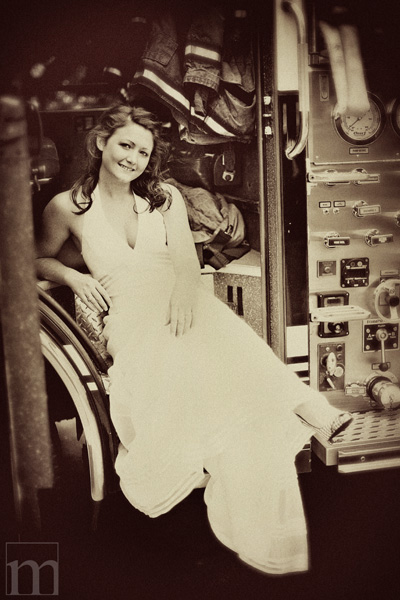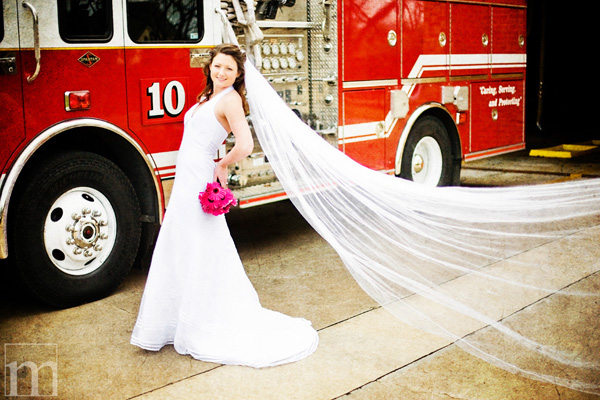 If you like these images you will DIE when you see the photos from our second location.. It is so beautiful, and also completely illegal ;)
Leave a comment and let me know where you think we went next.. I'll give you one hint: a photo of it was posted in the blog in the past two months!