As promised, here is the second half.. I am posting a ton of these because I just couldn't narrow it down!
This one was shot in a little area behind the fire station.. Although it looks pretty, it was filled with bugs, trash, and lots of sharp plants threatening to tear Jena's dress, but she was just as excited to shoot there as I was.. I told you she is my muse!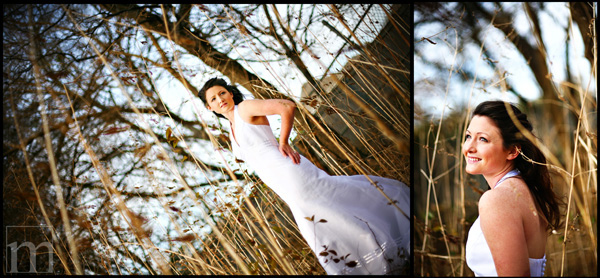 Next we headed out to a random field in the middle of Frisco to take advantage of the gorgeous blue sky (which was the same field Jason and I flew kites at last week!).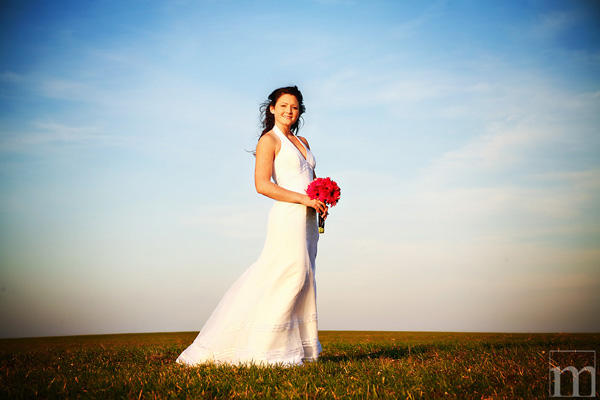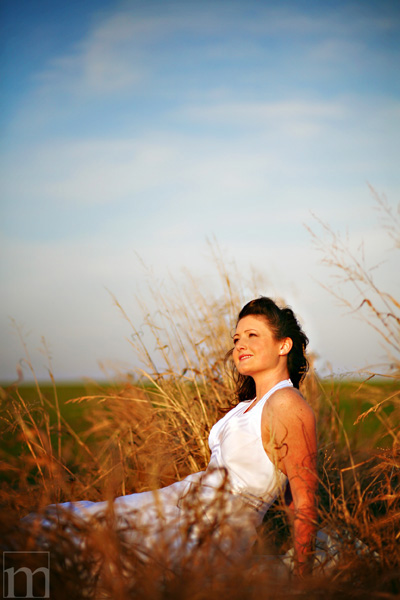 There were also a ton of hay bales just laying around, and since Jena is a bit of a country girl, I had to throw her all over them!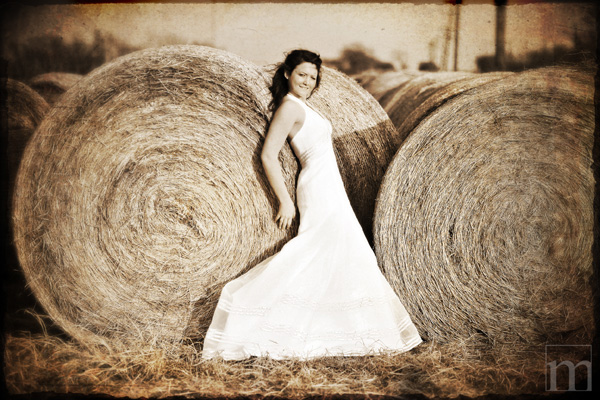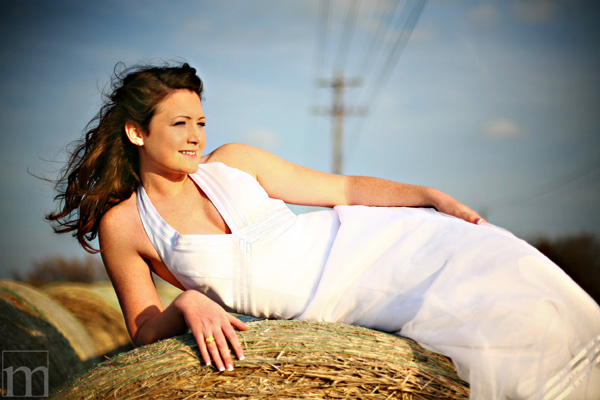 Busting out the cowboy hat and boots – I mean, we ARE in Texas, after all ;)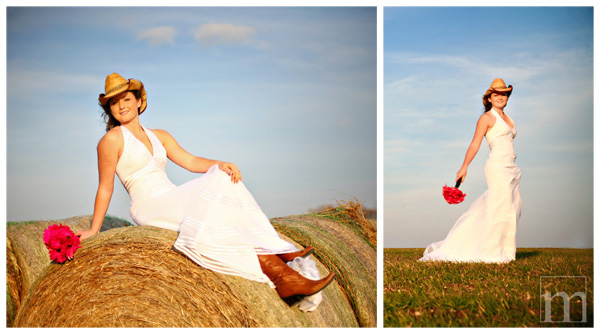 A little fun with the veil.. I am pretty sure Jena is considering not wearing a veil to her wedding (or maybe just a small one) but photos with big long veils are so dramatic and romantic, so I brought along a HUGE one just to use for a few photos.  Brides, if you do a session with me and either don't have a veil or only have a short one, let me know and I will bring my big cathedral length veil along!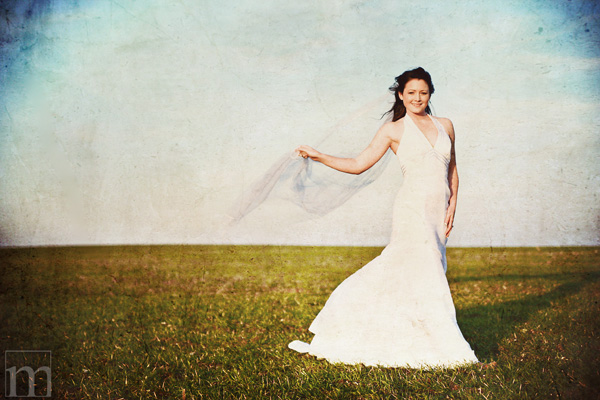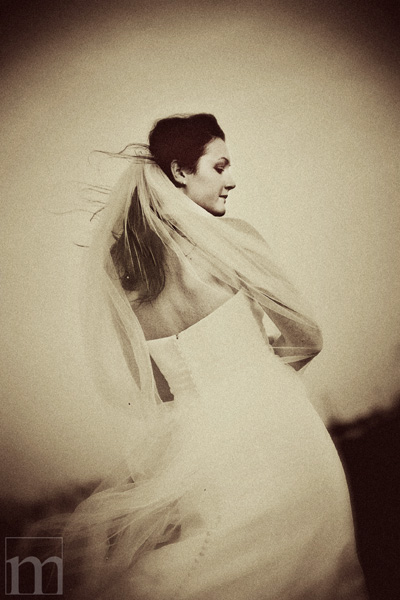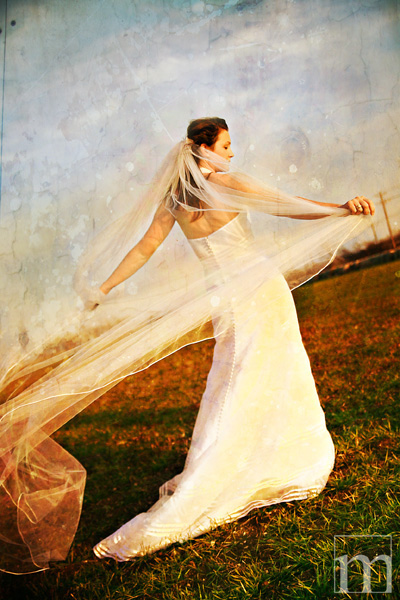 Mmmm… flare!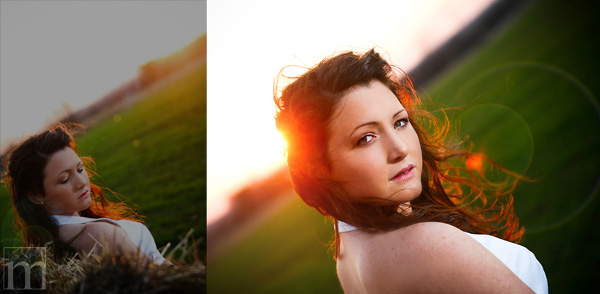 Since the weather was so perfect, I tried to shoot mostly natural light for Jena's session, but she said she wanted a few with our trademark dramatic light, so we got a couple of glamorous ones just after sunset.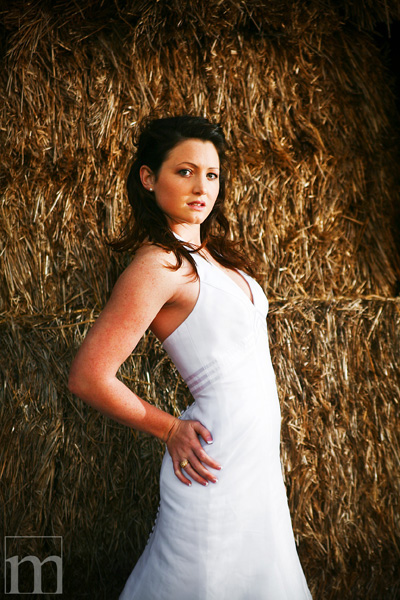 And last but not least… Remember how I told you Jena has a thing for shoes?  She brought along all her favorite pairs so we could do a cool collage that she is going to make a huge print of for the wedding!  Such a unique idea!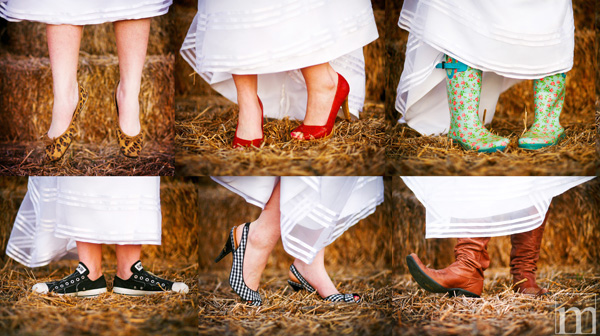 The gingham pair in the middle of the bottom row is the pair she will be wearing at the wedding.  The decor is going to be all lime green and gingham.. Totally unique, and she has really done a great job of incorporating it all.  I can't wait until the wedding so I can show off all the fun details!