One of my all time favorite things to do is to travel. Seeing a new landscape and culture that I've never experienced before is one of the most thrilling things about life, and for me personally, it's ten times better when I get to take a camera and a client along for the ride. I've been lucky enough to visit so many different states and countries as a photographer, including Jamaica, the Dominican Republic, Ireland, Paris, Venice, Chicago, New York, New Orleans, Nebraska, Arkansas, and so many others. In a few weeks my husband Jason and I will be jet-setting off to Europe for a couple of weeks immersing ourselves in new cultures and testing what we've learned in our year's worth of French lessons, so to prepare myself for the trip, I decided to blog some of my recent destination work!
This week I'm starting off closer to home with a detail-rich wedding down in Marfa, Texas. Although it is in my home state, Marfa is much further away than many out of state weddings I've shot, and the culture is so drastically different that it feels like entering a new country. If you've never had the pleasure of visiting Marfa, the best way I can explain it is that it's a hipster's paradise. The town revolves around art, music, and culture and very much embraces its different-ness.  Everywhere you turn there's a new art gallery or installation, musical performance, food truck, unique and innovative boutique, farmer's market (quite an interesting variety considering it's surrounded by desert and canyon), or trendy restaurant, as well as being the home of the famous Marfa Lights. You'd never expect to find an artistic haven nestled in such an isolated area, but if you're willing to make the trek, it's well worth it (especially for the Grilled Cheese Emporium).
Considering the Marfa culture, it's no surprise that musician and artists Sissy & David decided it was the perfect place to say "I Do." I had the privilege of photographing Sissy's sister Rebecca's wedding a few years prior, and I had been dying to check Marfa out for myself for years, so I was super excited to travel down the the Big Bend region with their family and friends and photograph their wedding at the Thunderbird Hotel and Capri Lounge. Sissy and David really put their style and vision to work in every aspect of their wedding, and the details were some of the most personalized and unique I've ever seen.  Here are a few of my favorites from their day: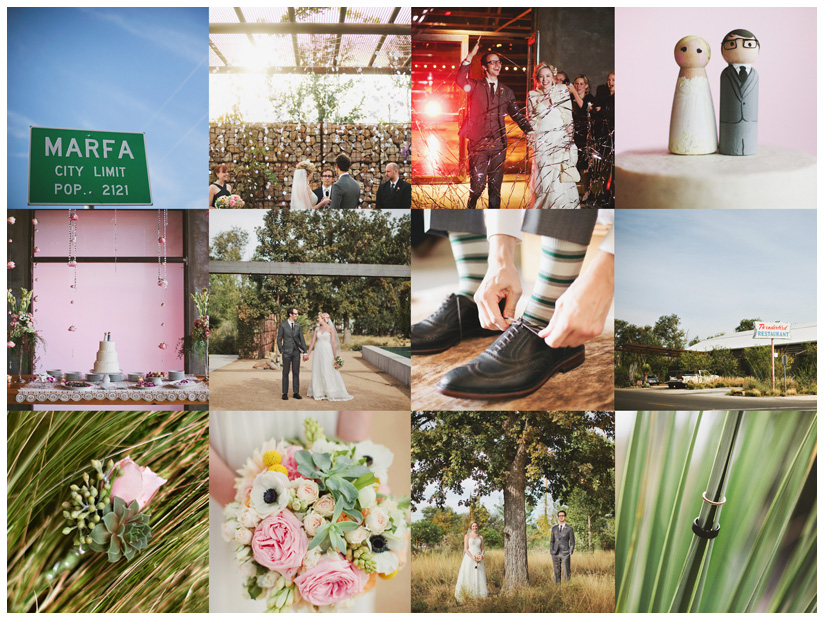 Follow the link below to see more: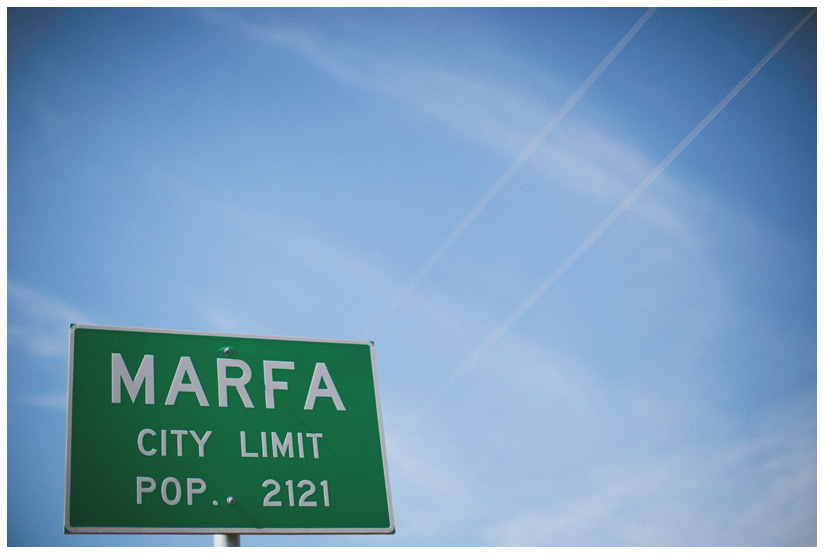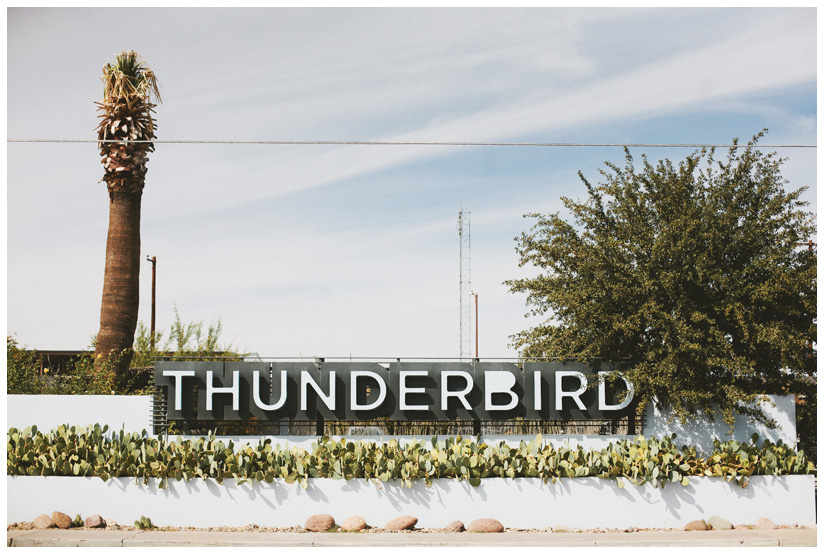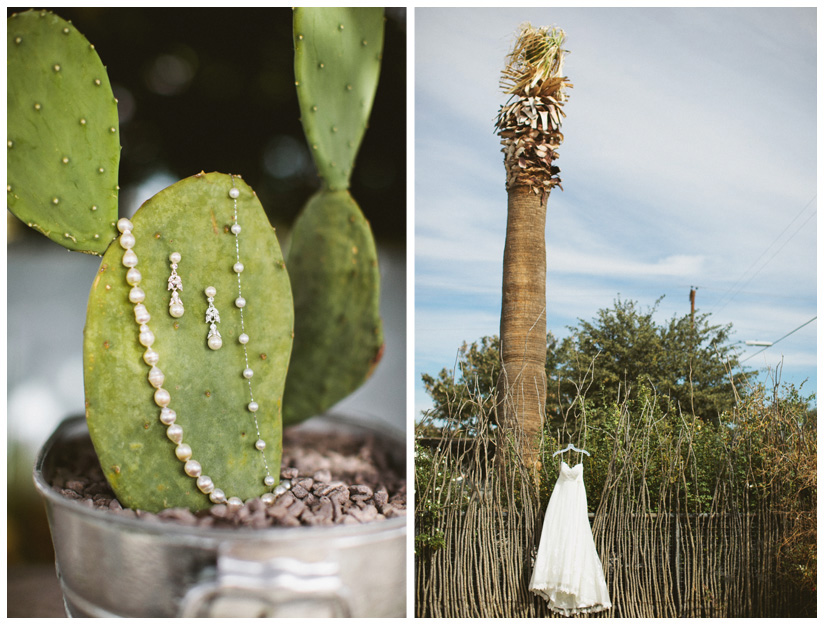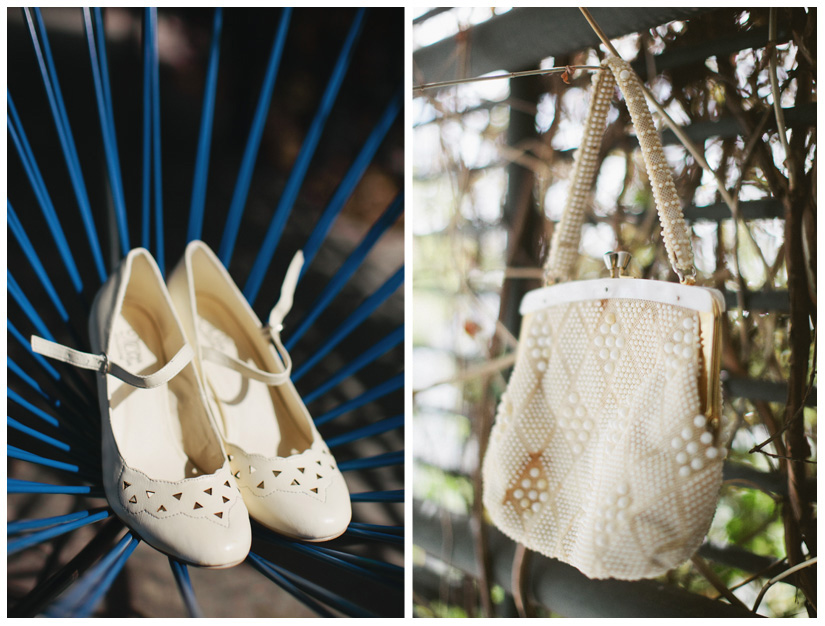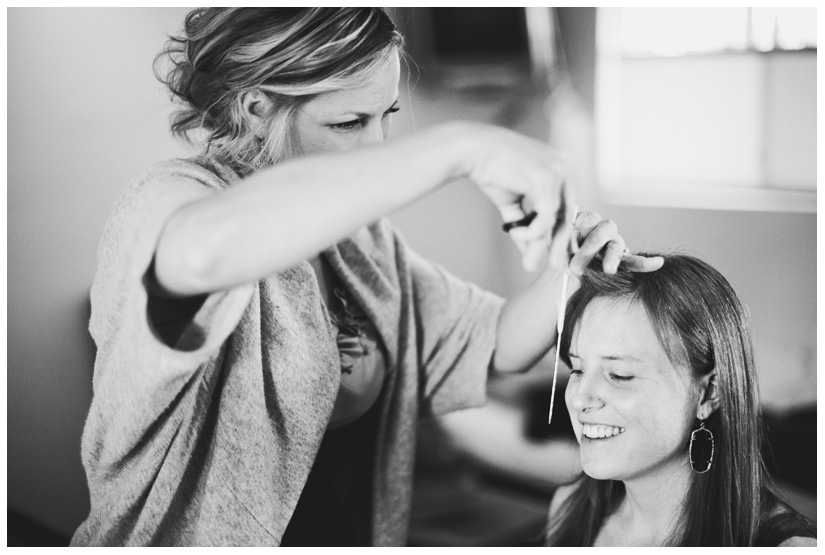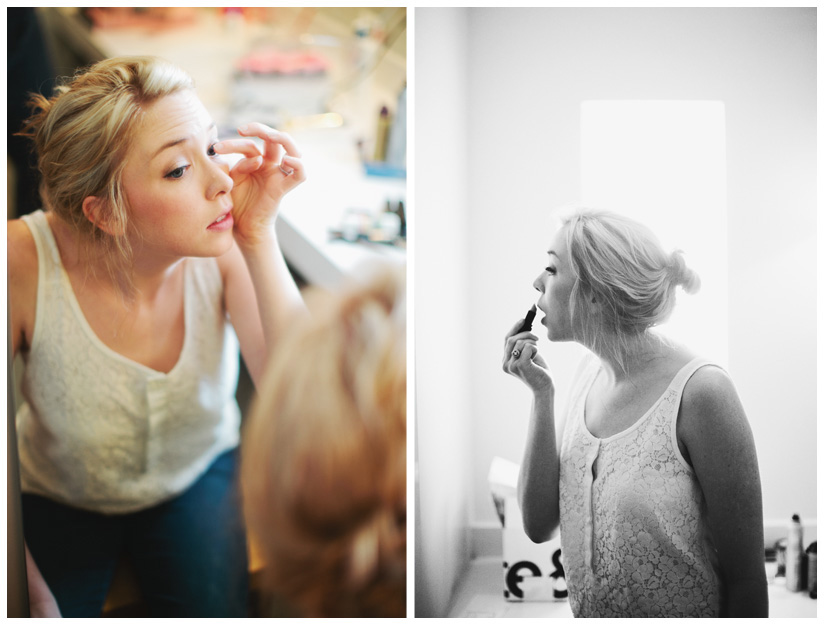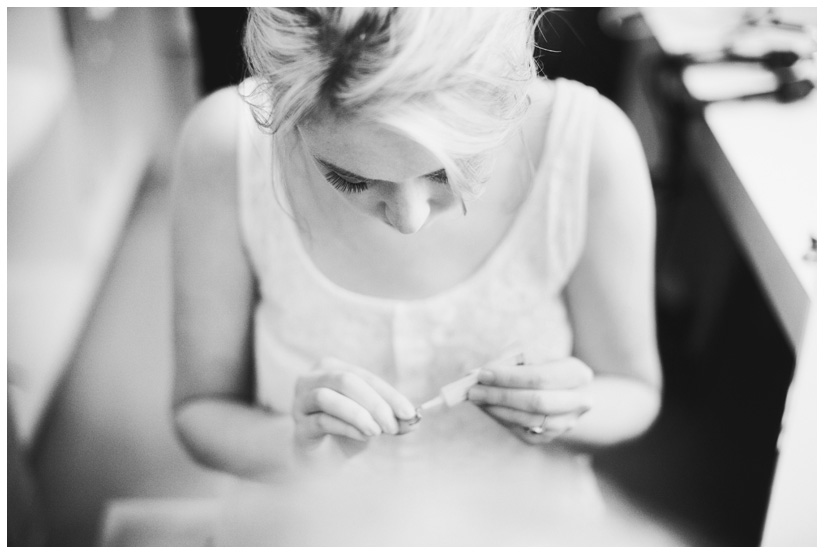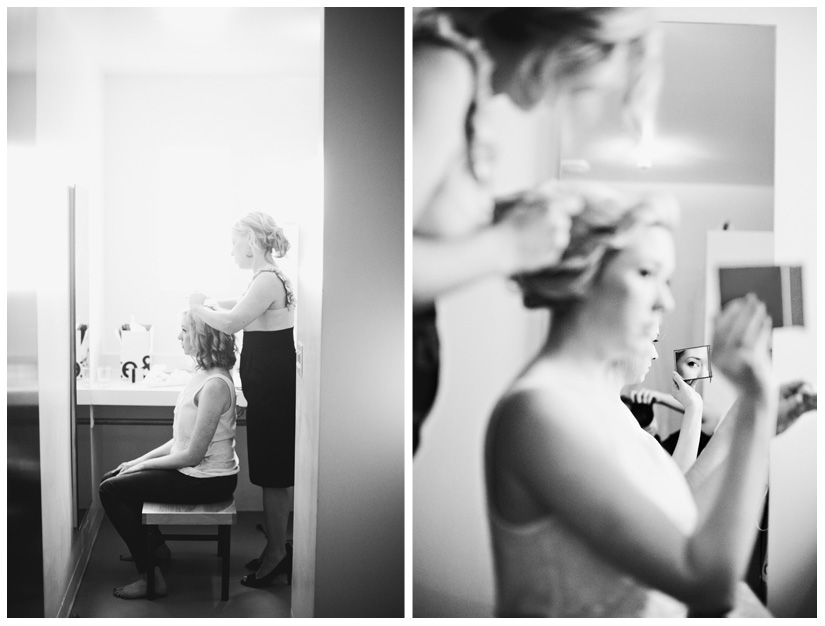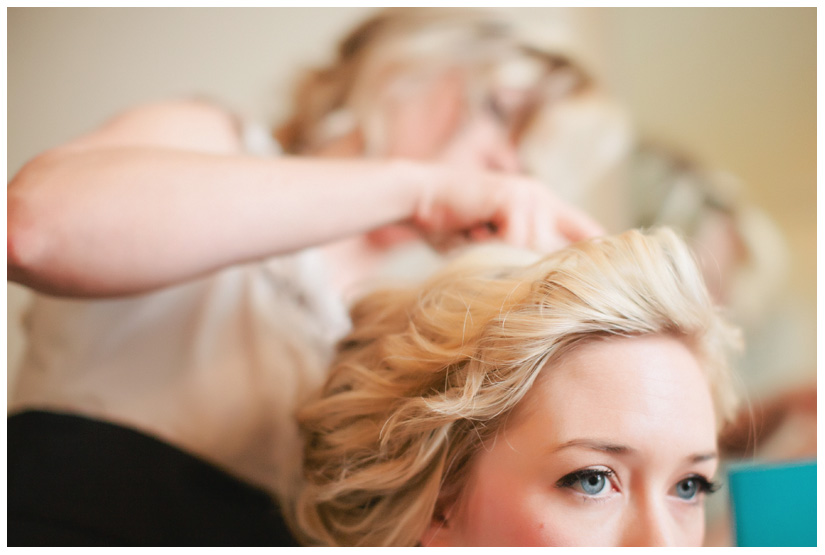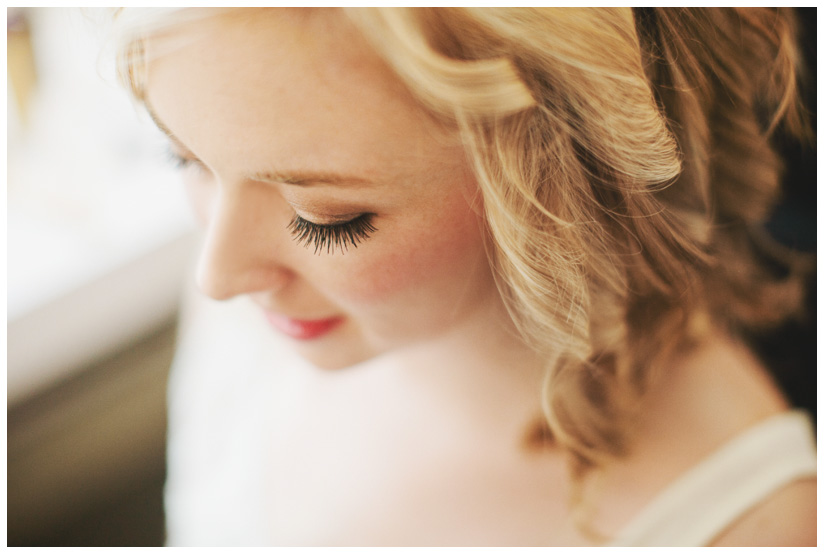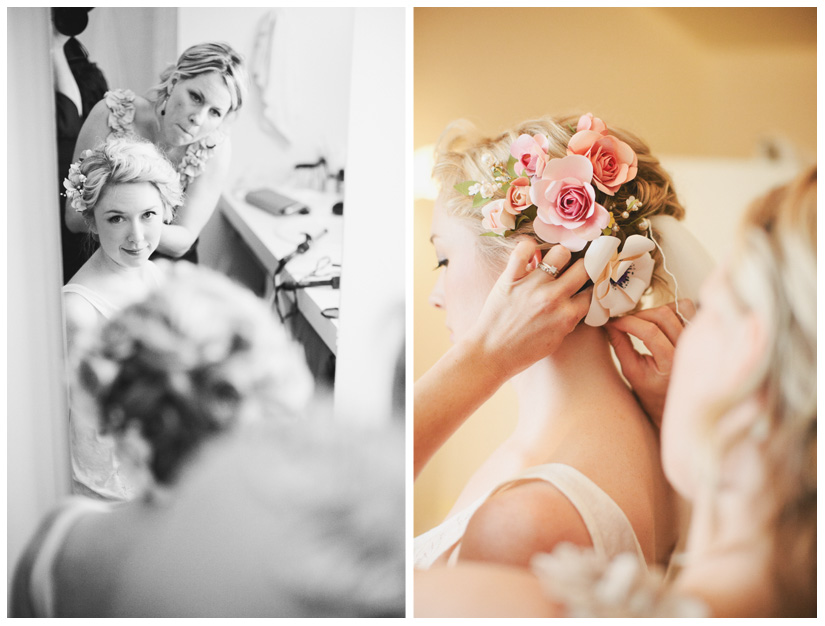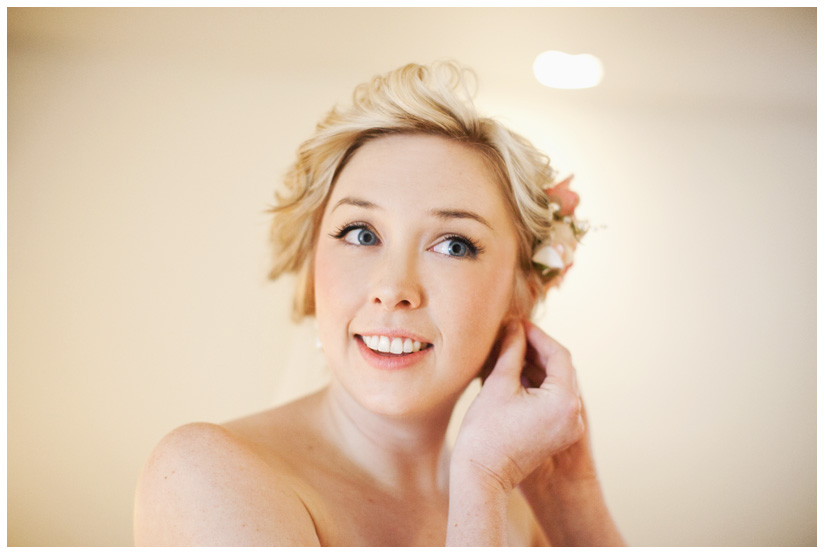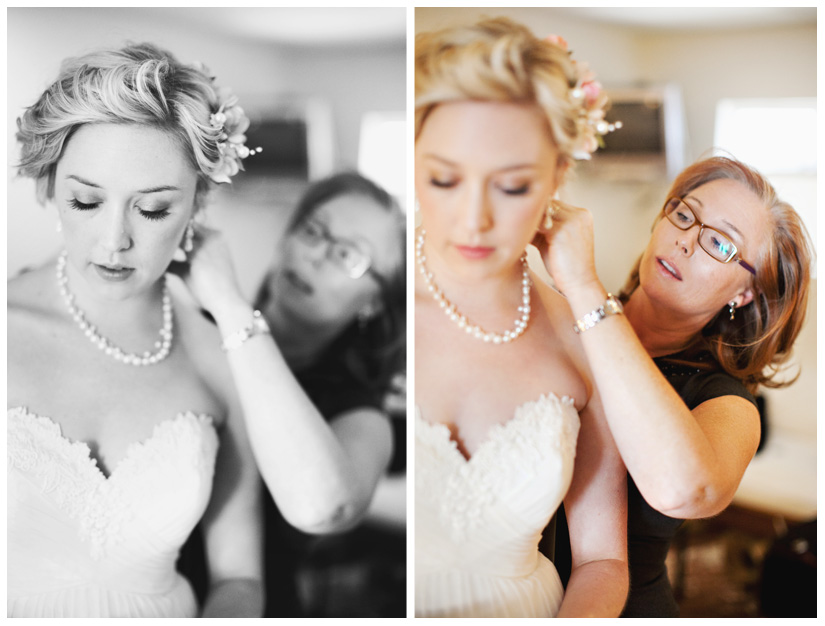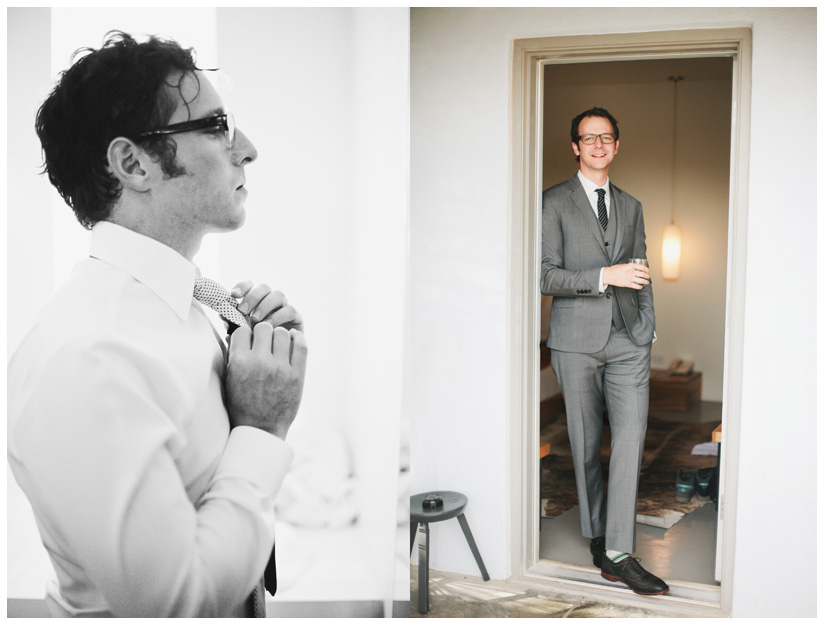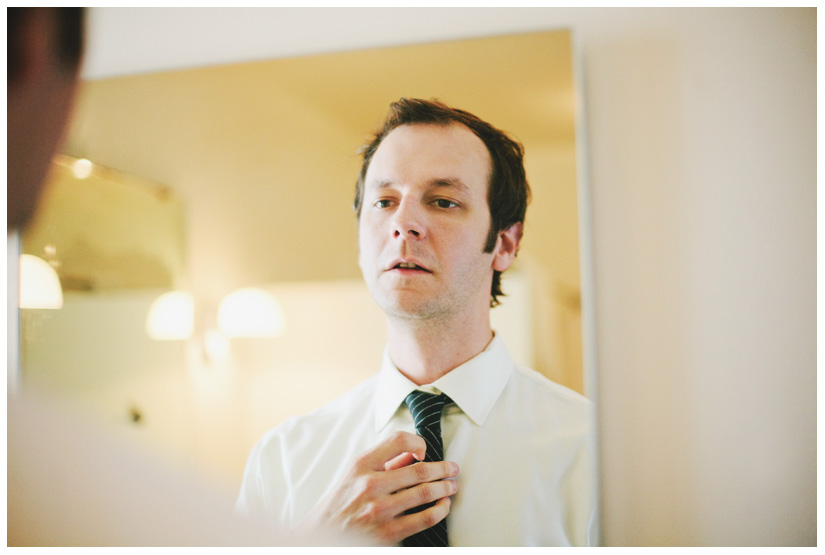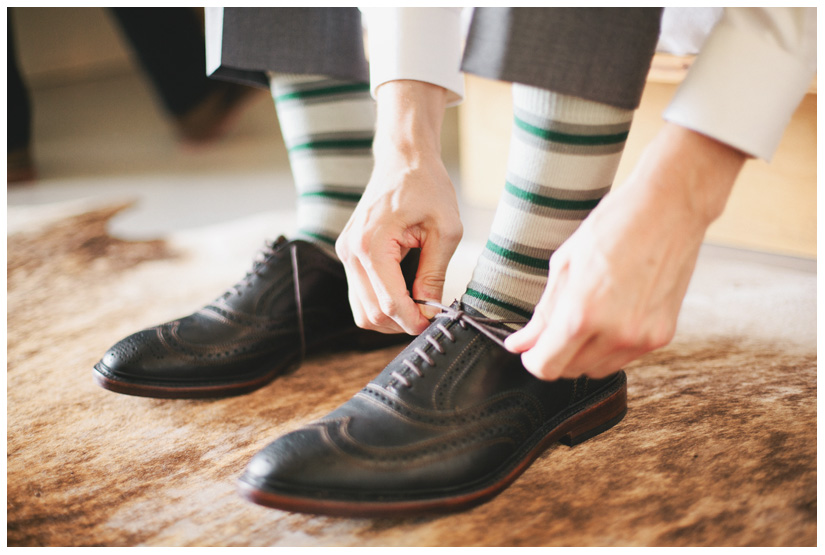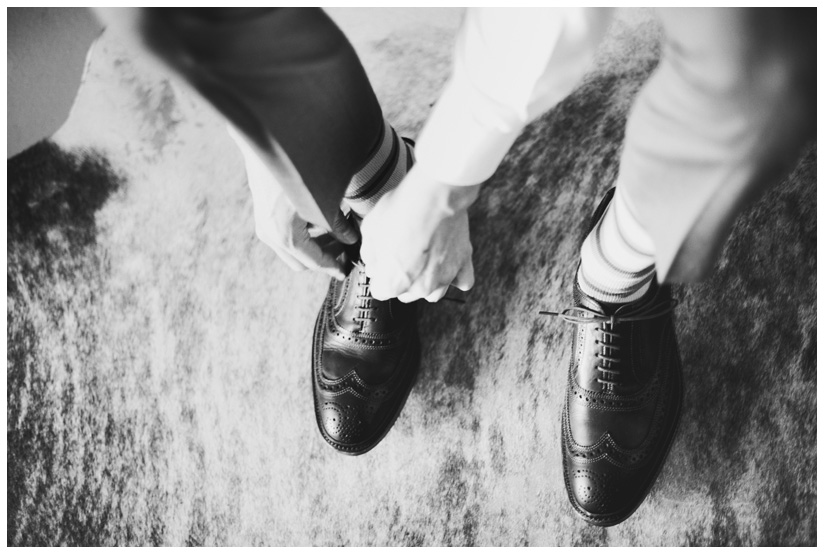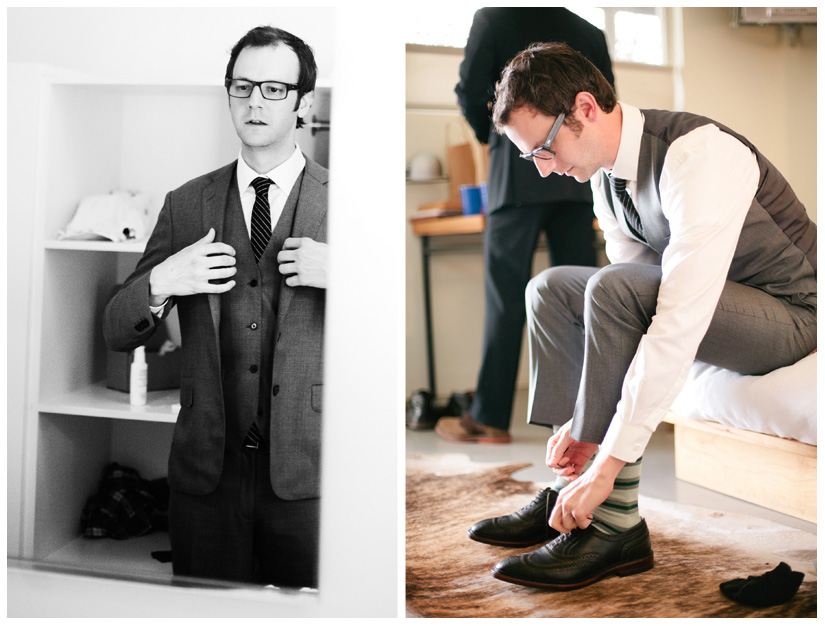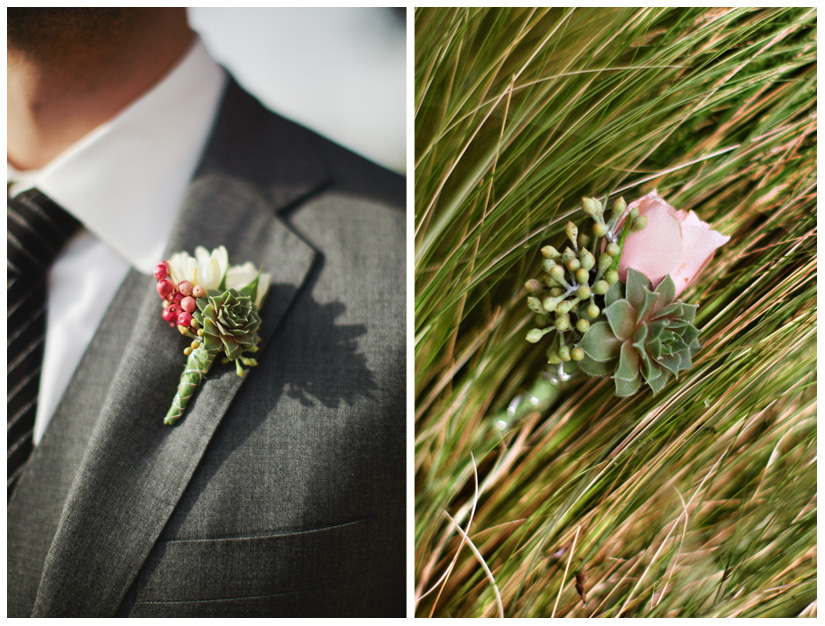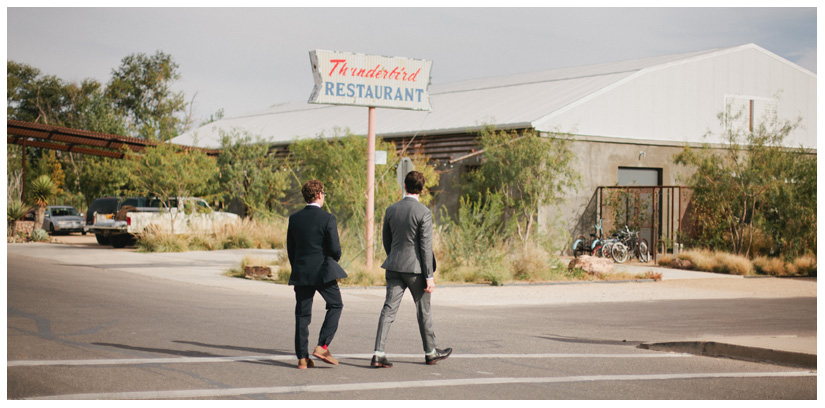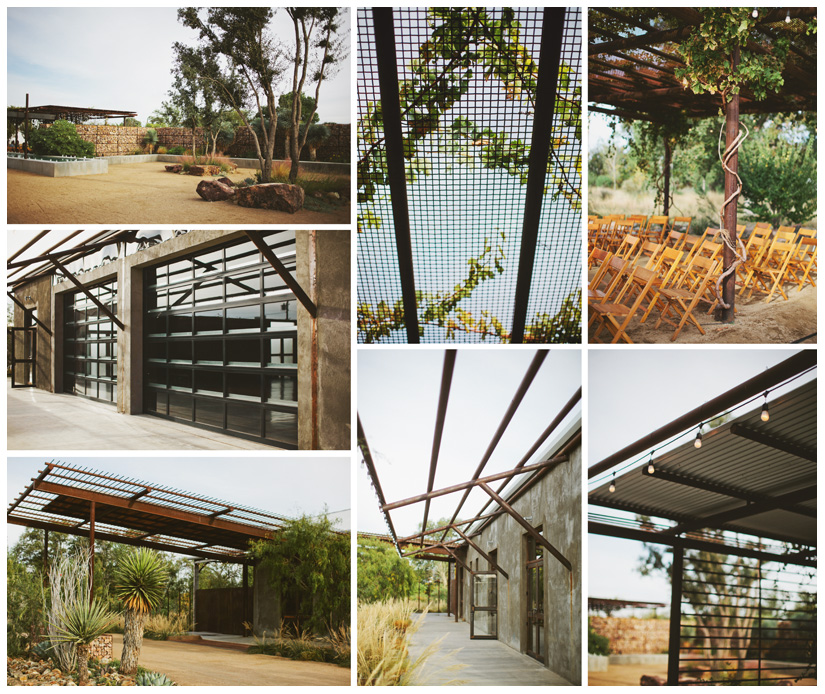 I love that they chose to do a First Look before their ceremony.. It was such a precious and emotional moment, and it allowed us to finish all their photos before the ceremony so that they could go straight to their reception afterwards!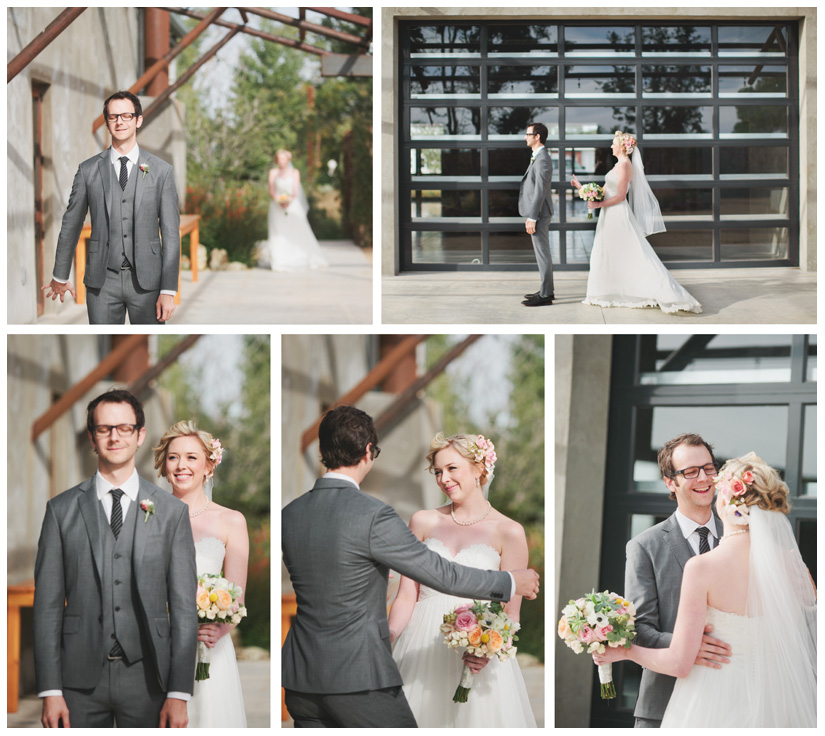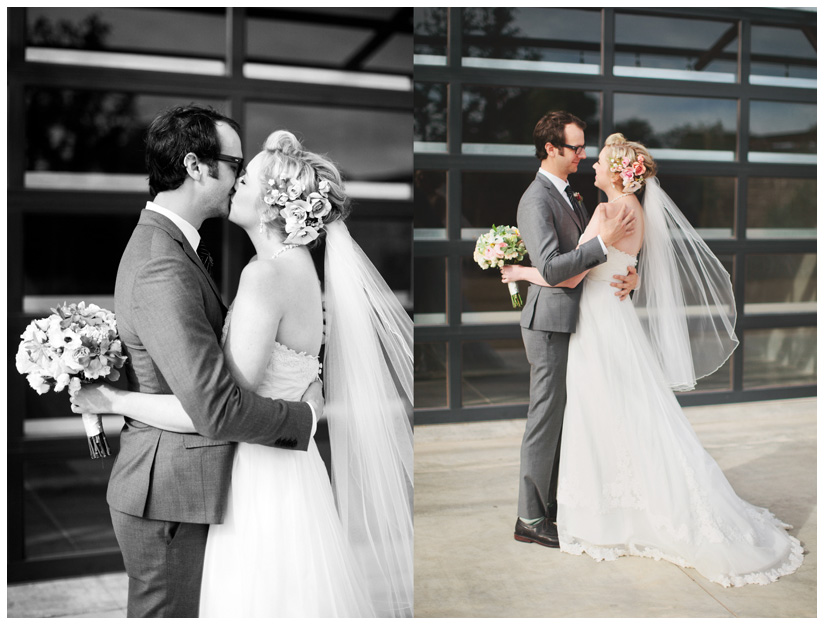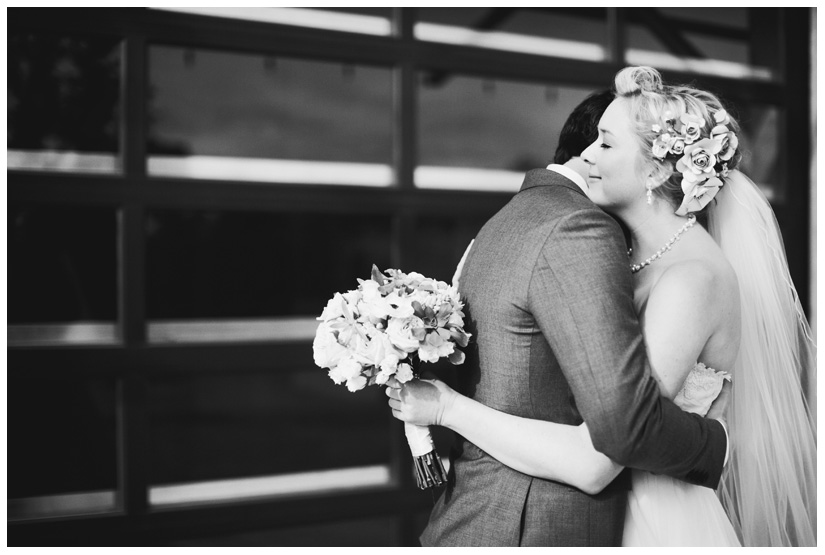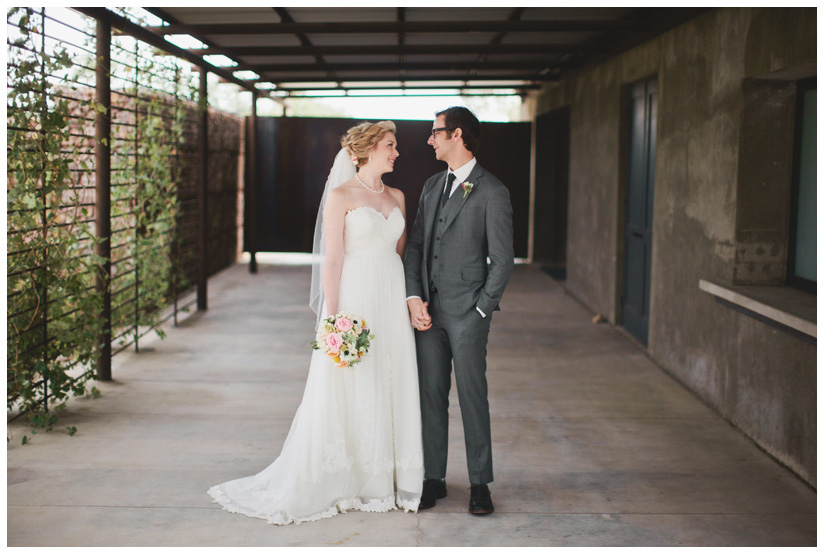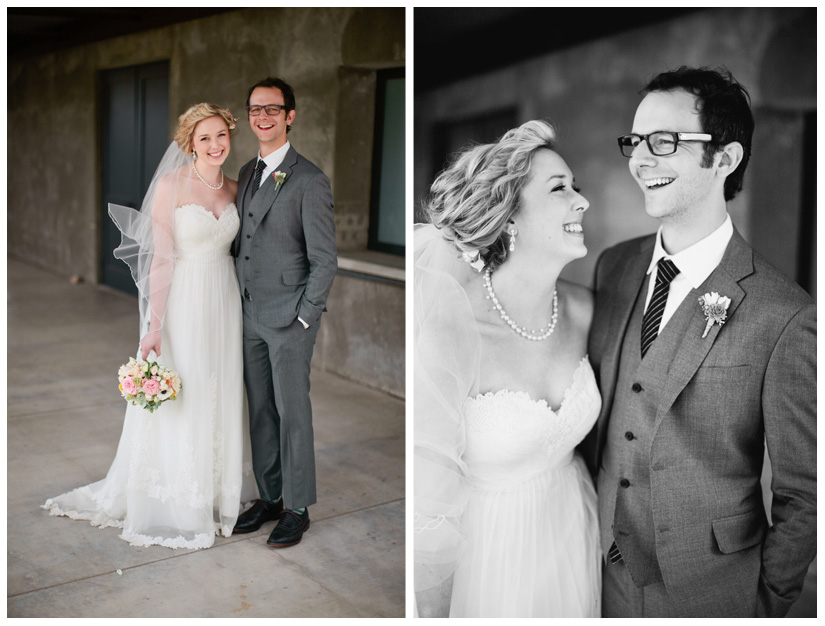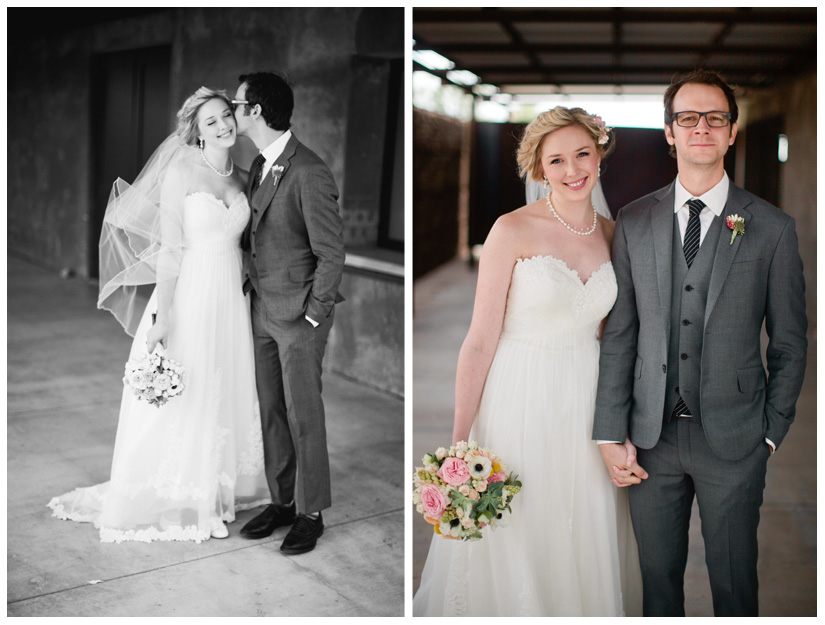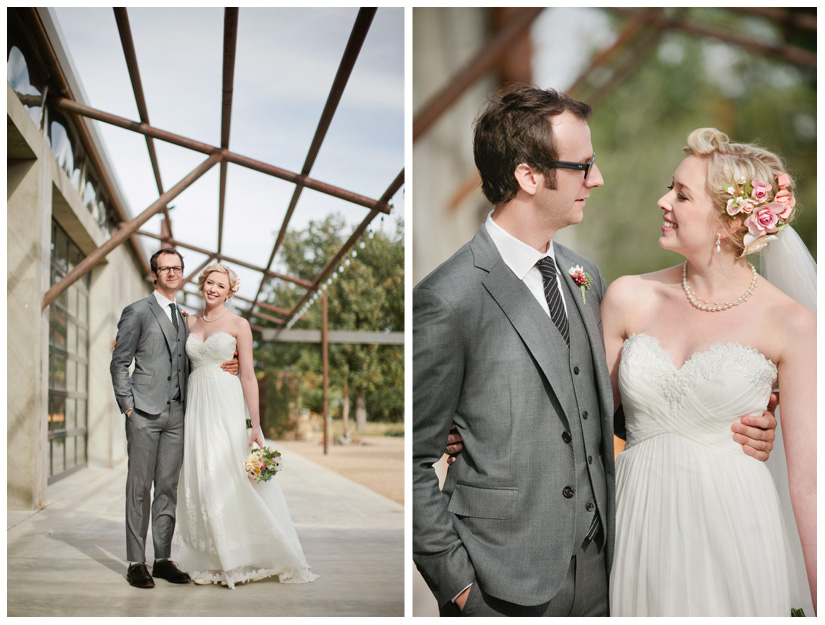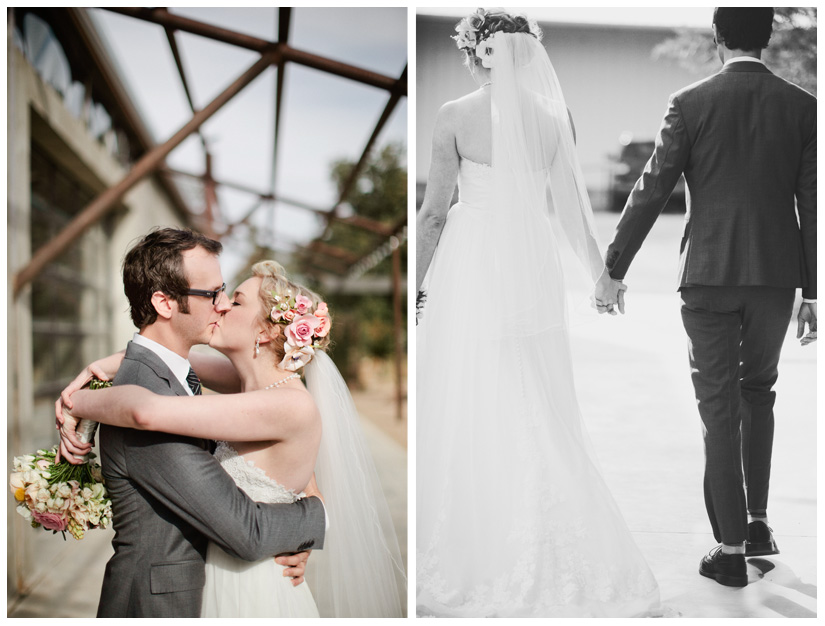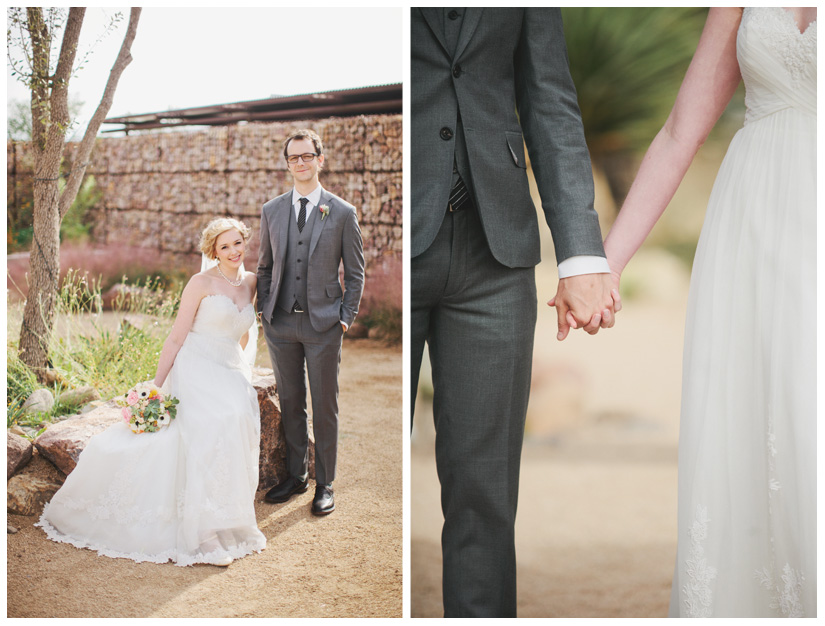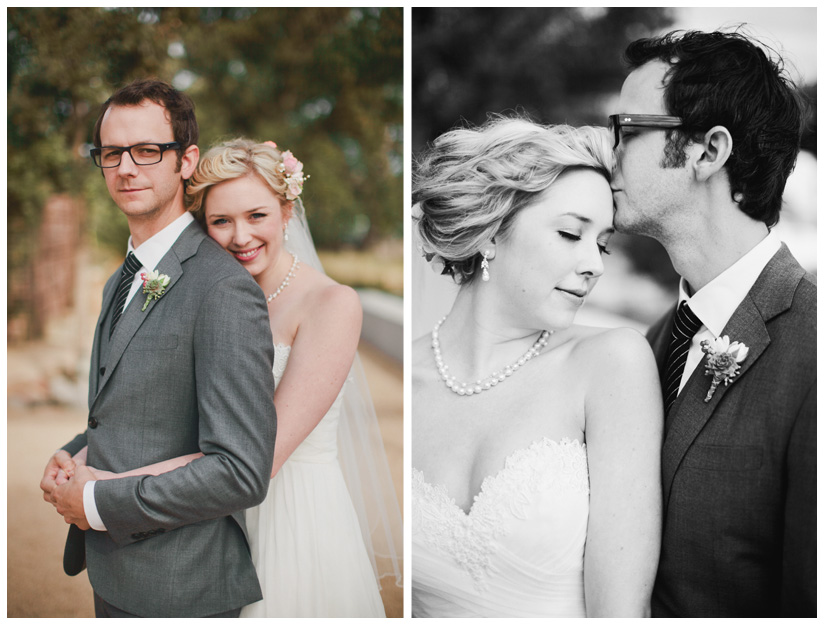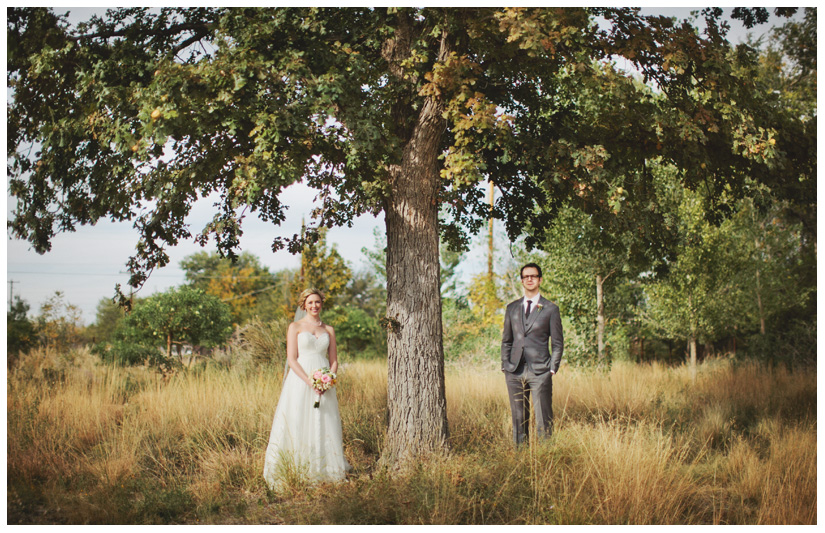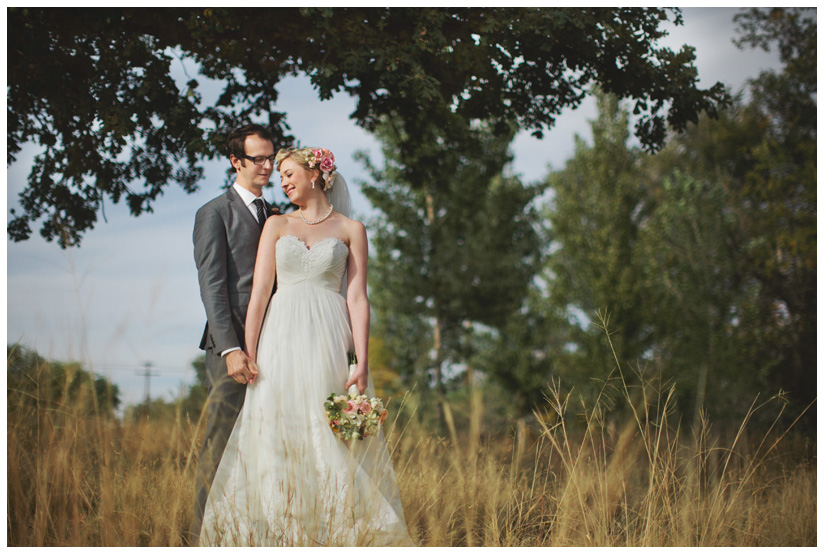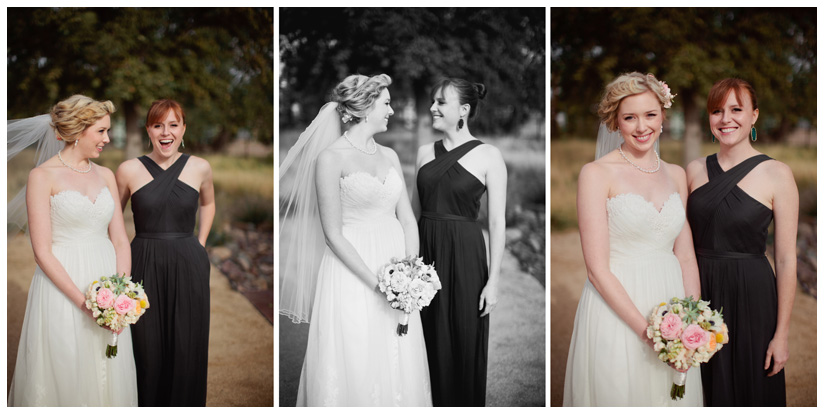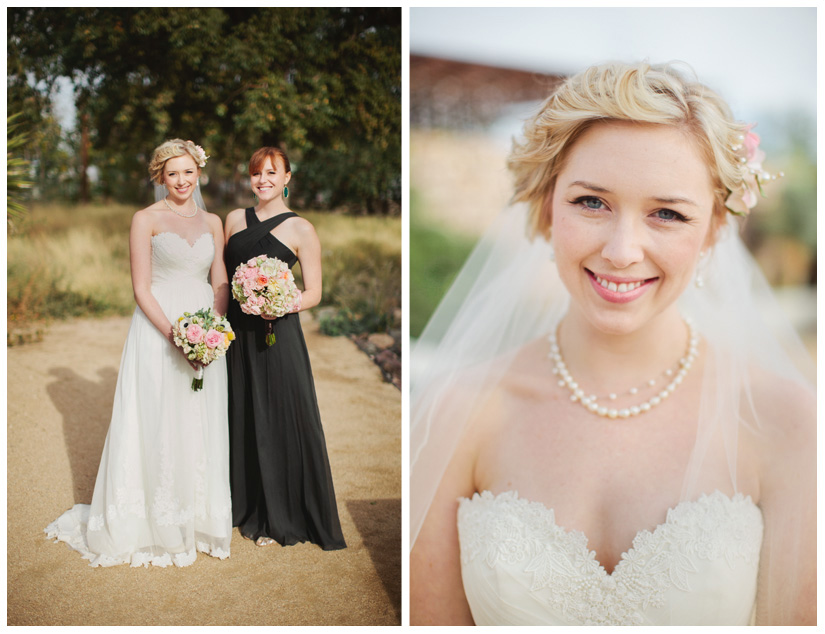 Sissy made the flowers for her hair by hand out of paper, so that they wouldn't wilt and would look beautiful all day long!  You can see just a hint of blue in the center of the bottom flower, which served as her "something blue."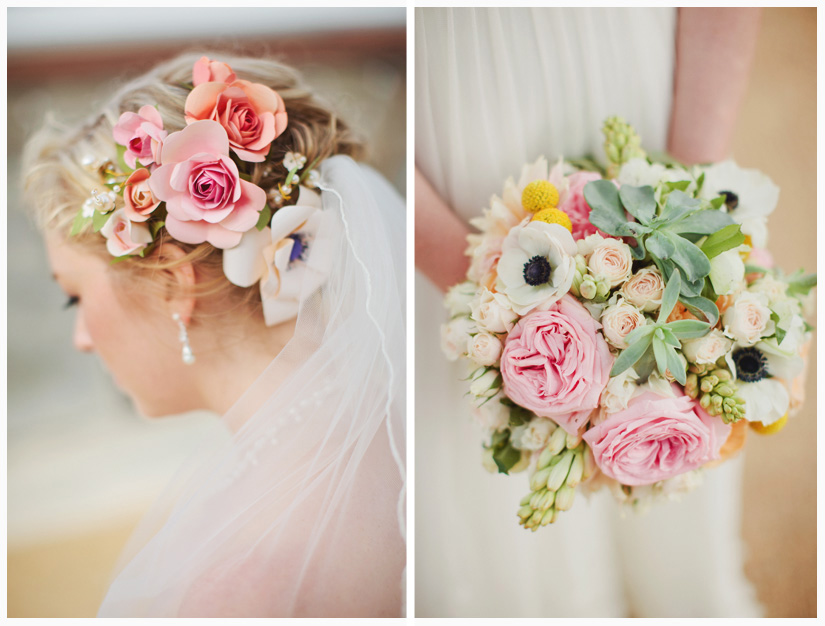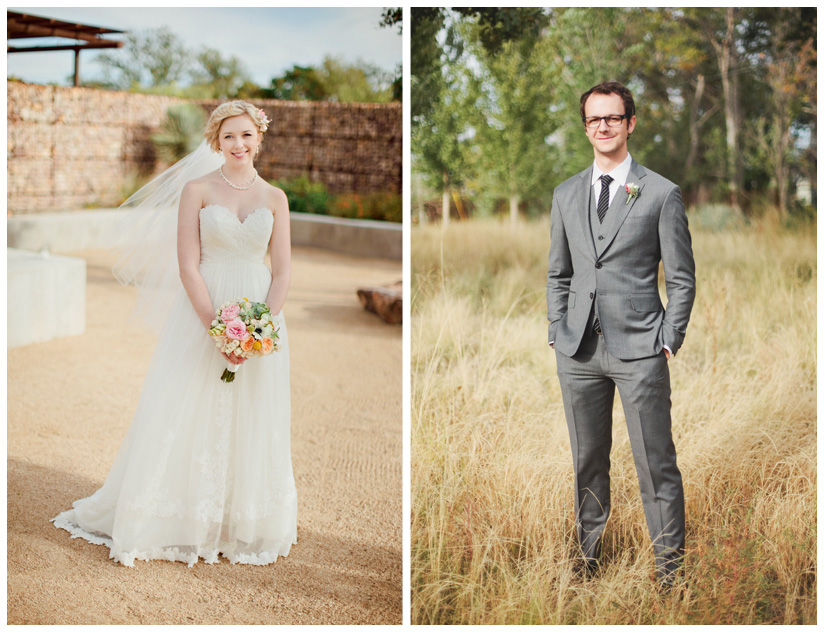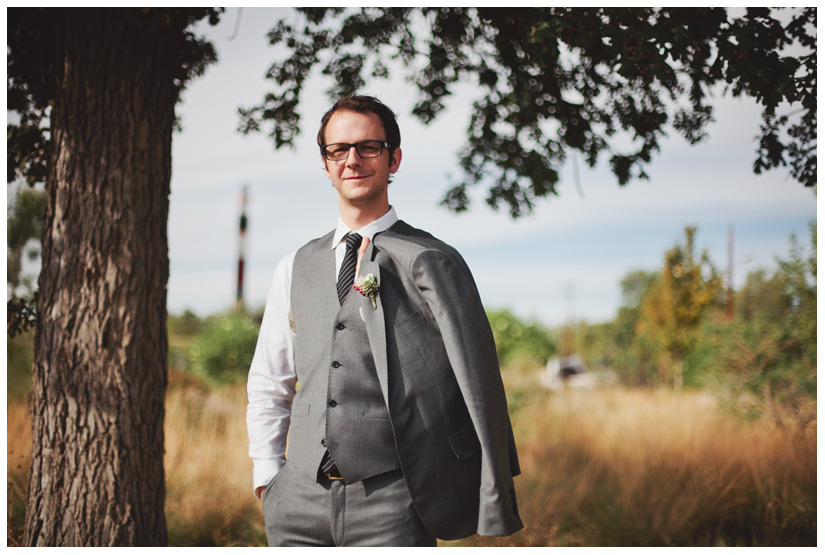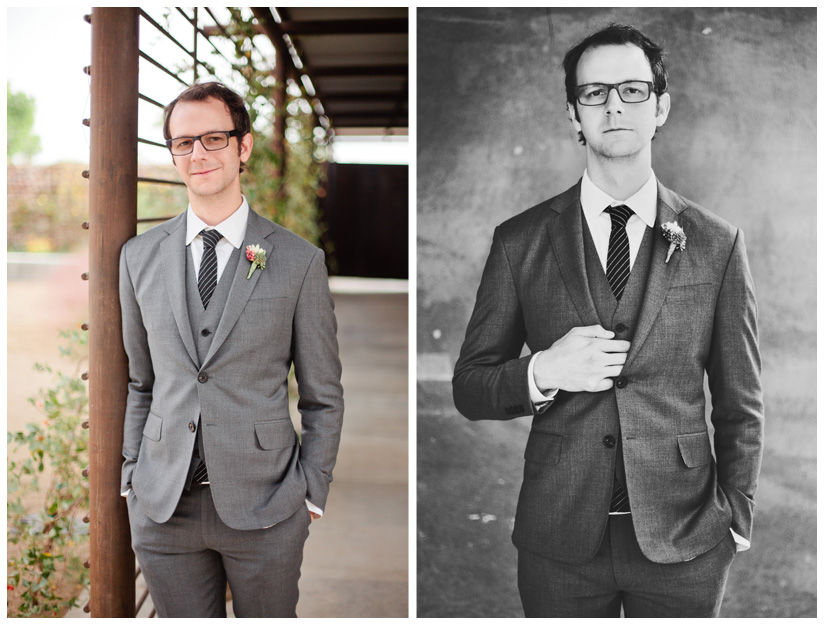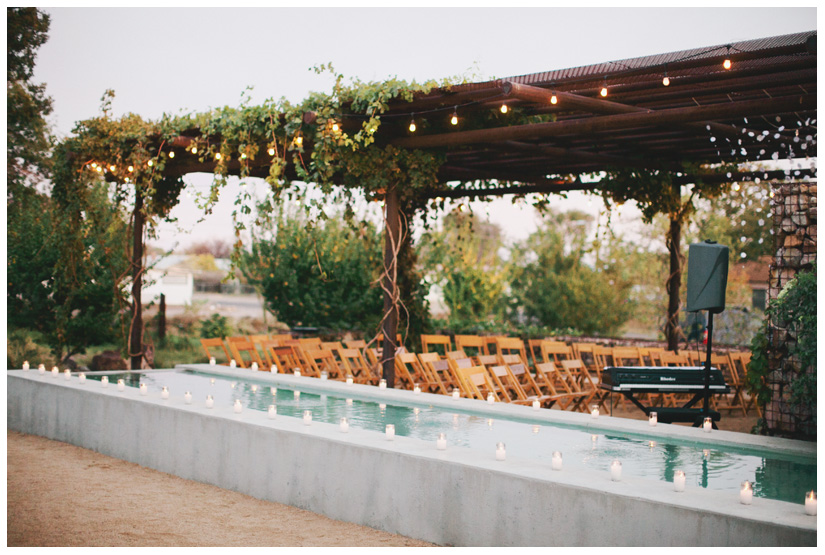 Speaking of paper flowers, Sissy also made these paper flower garlands for the ceremony, as well.  They looked so beautiful blowing in the East Texas breeze!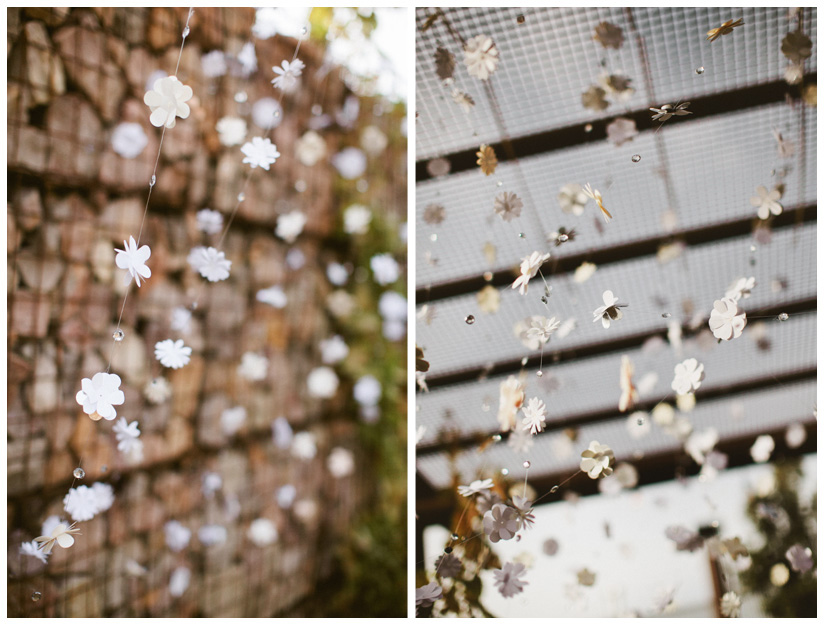 For their guest book, Sissy added a hand-drawn sketch to the first page of a journal, then left the rest blank for guests to leave notes or well-wishes.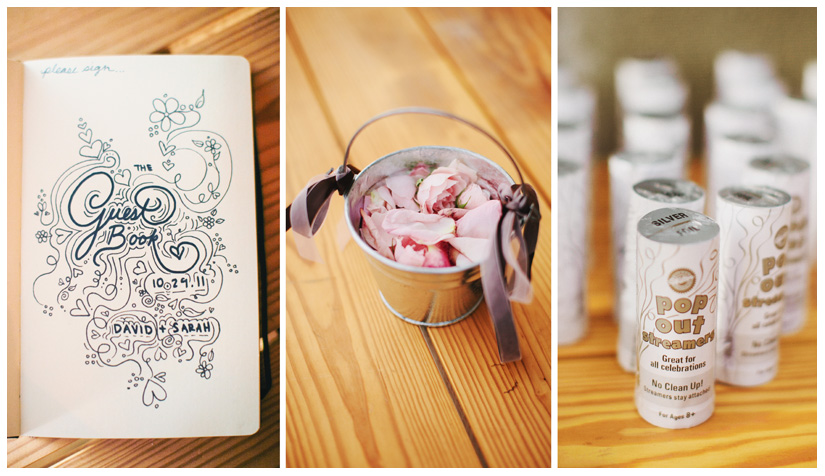 I love this wedding poster that Sissy and David designed.  What a fun and creative touch to display in their home!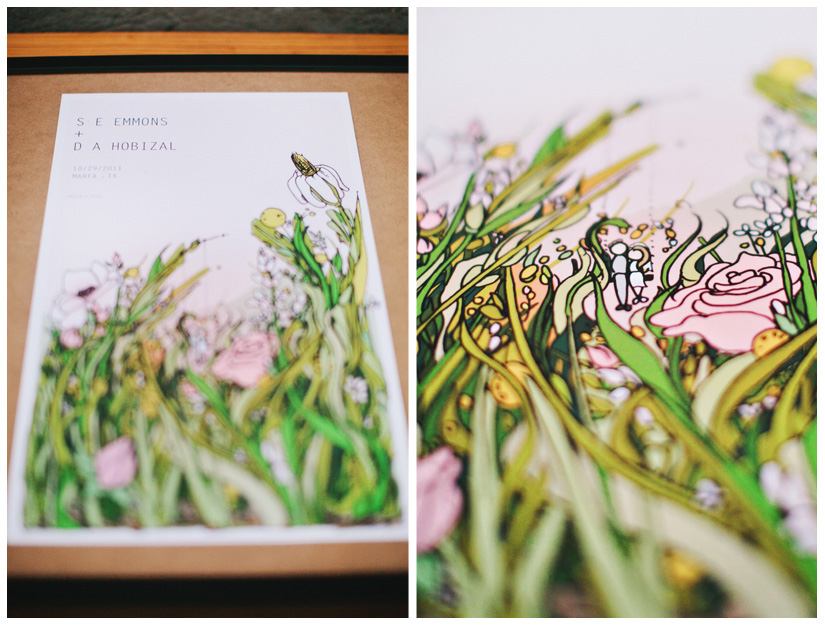 I had a little too much fun with their rings.. The creativity in the air in Marfa just inspired me!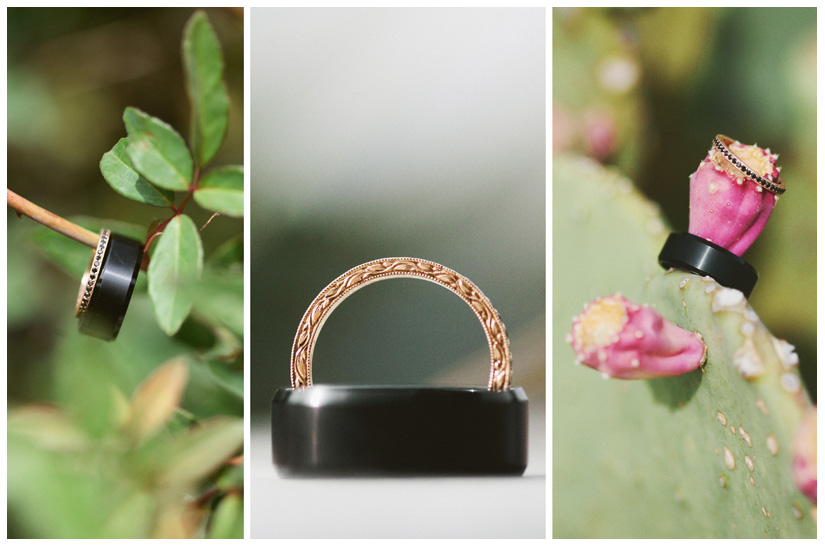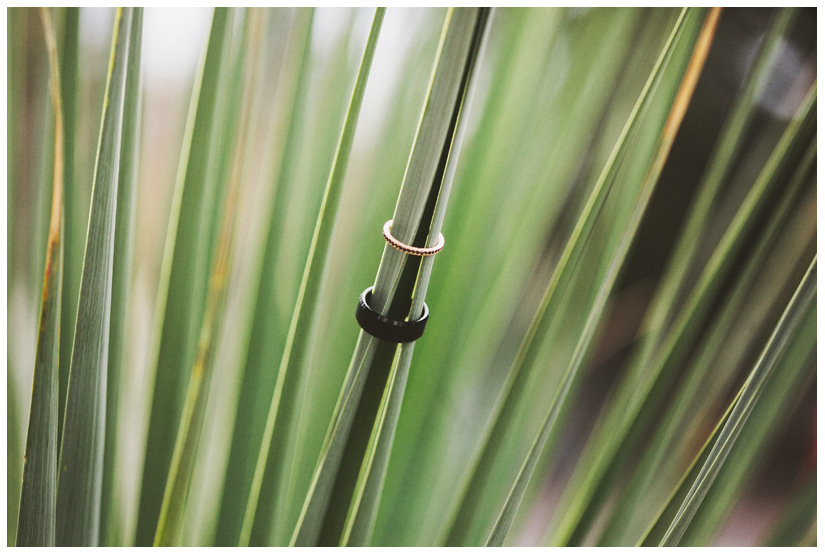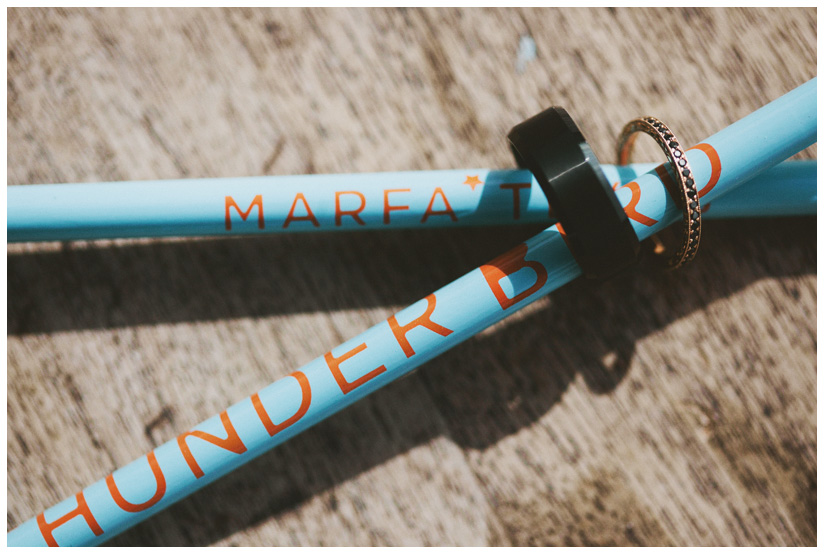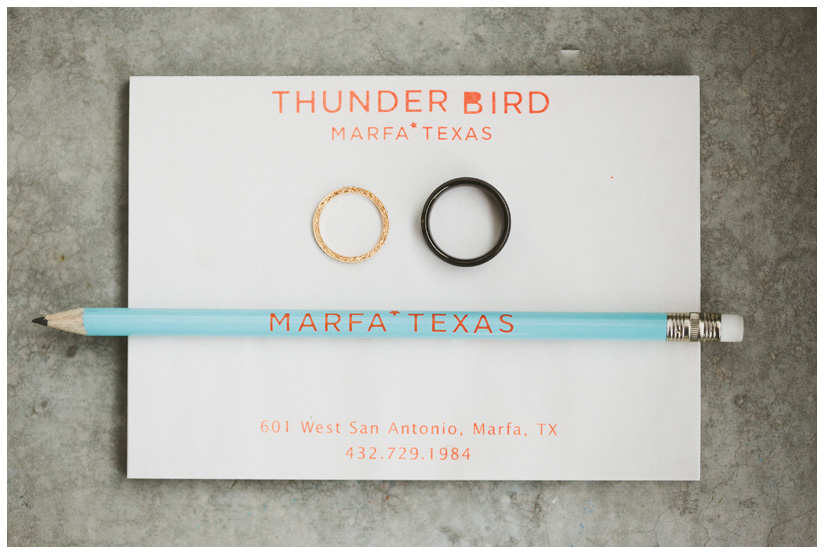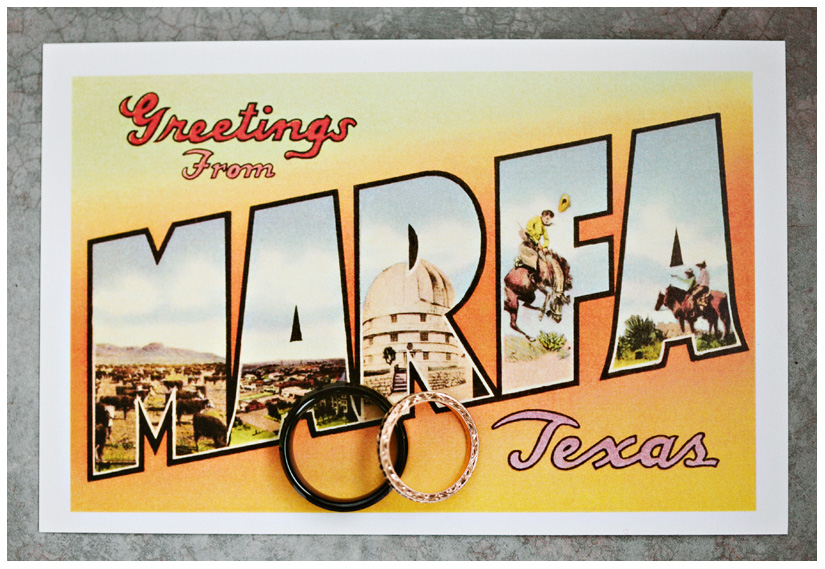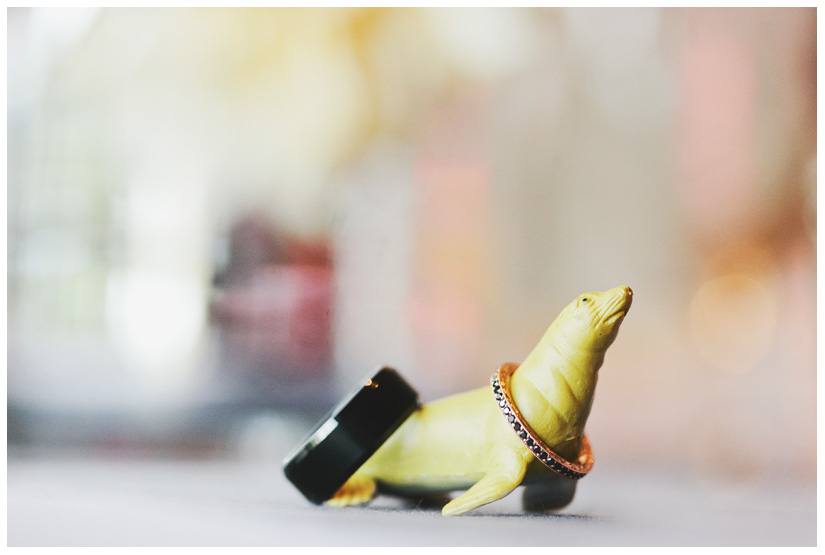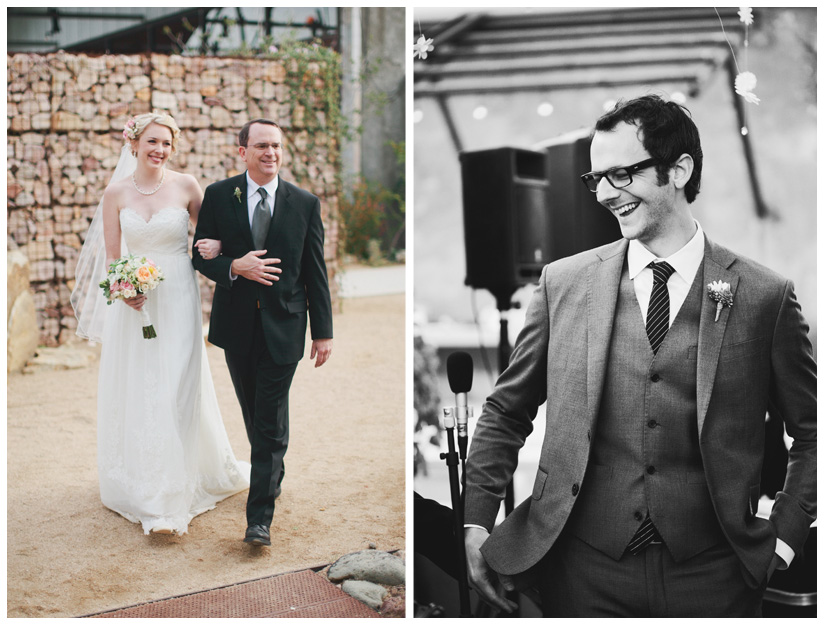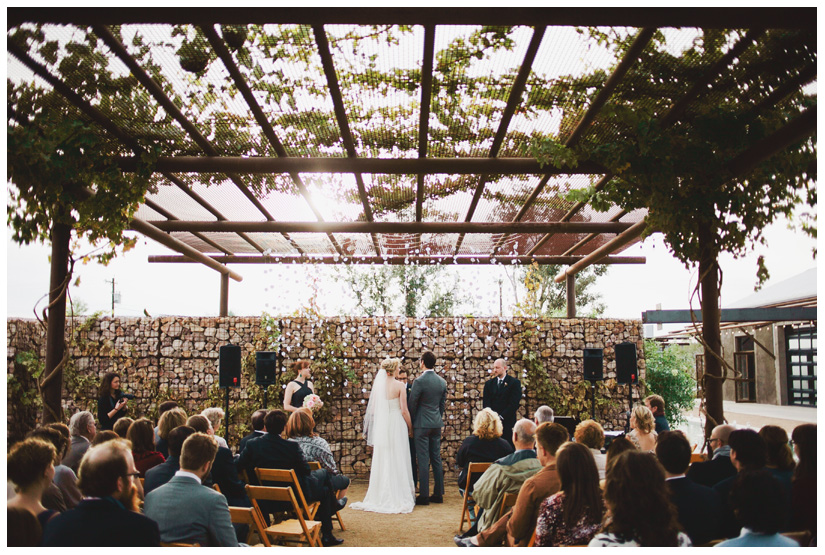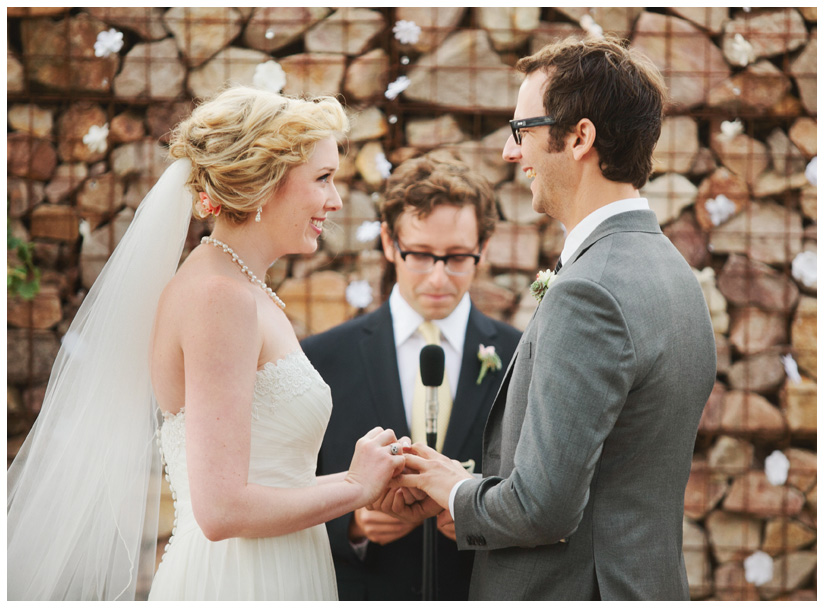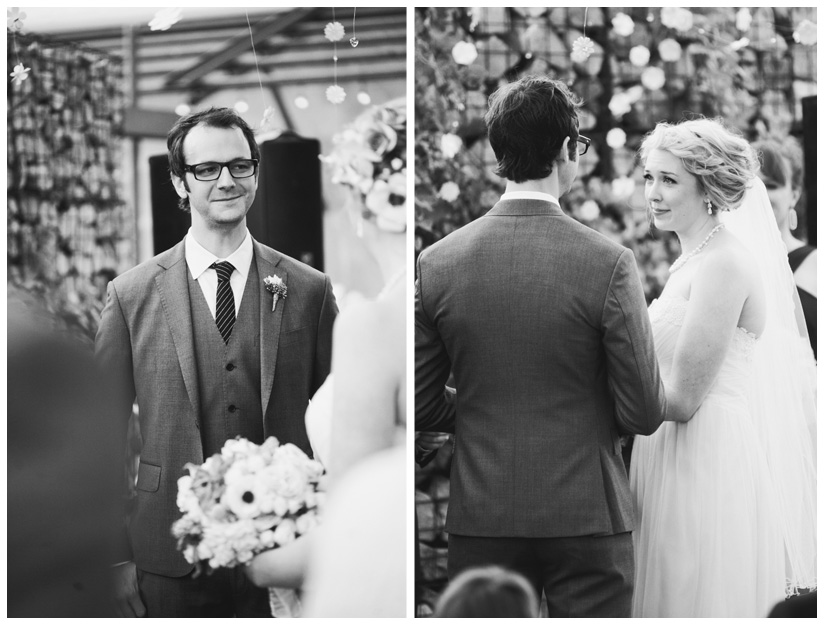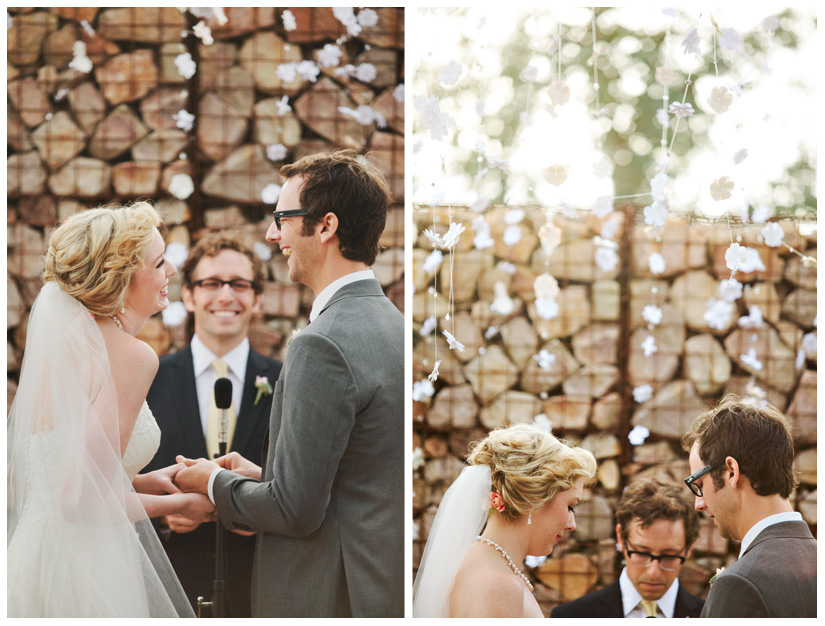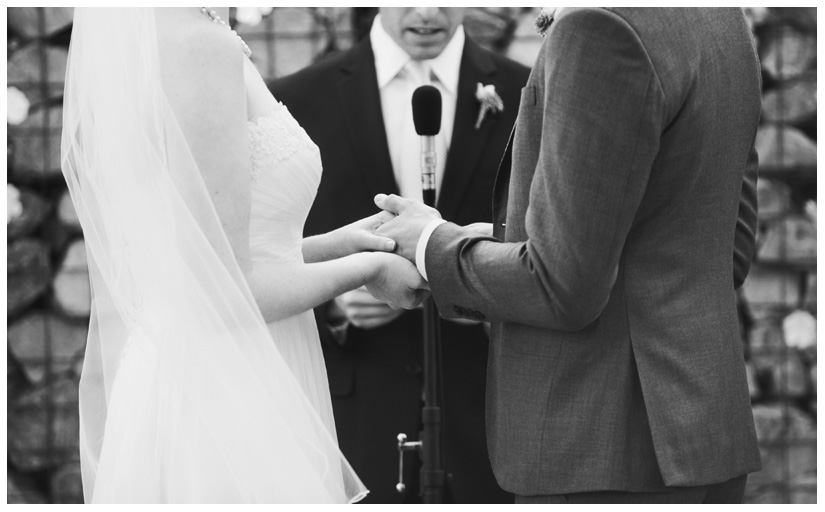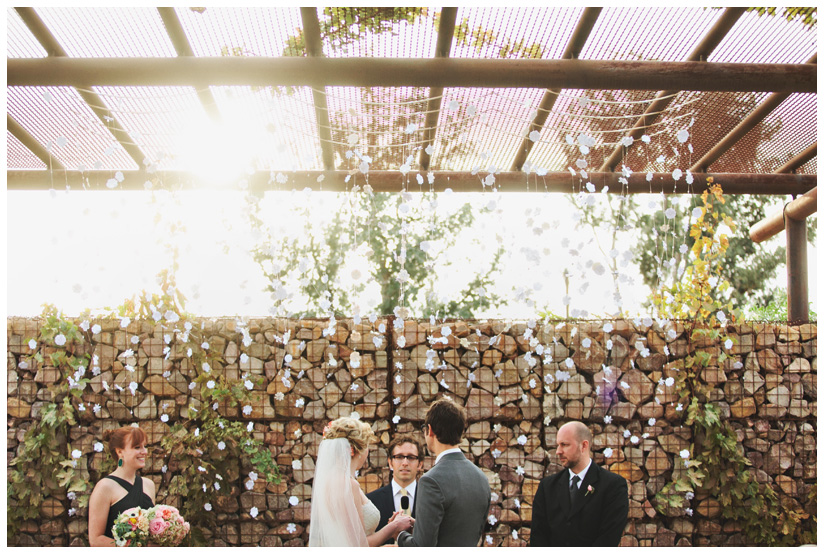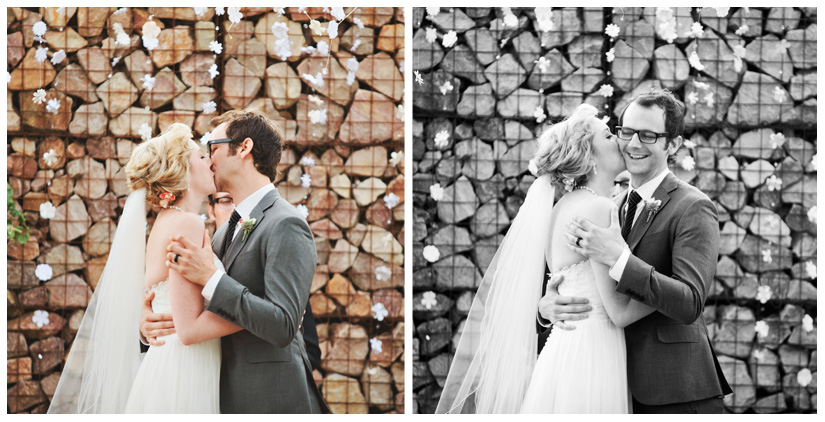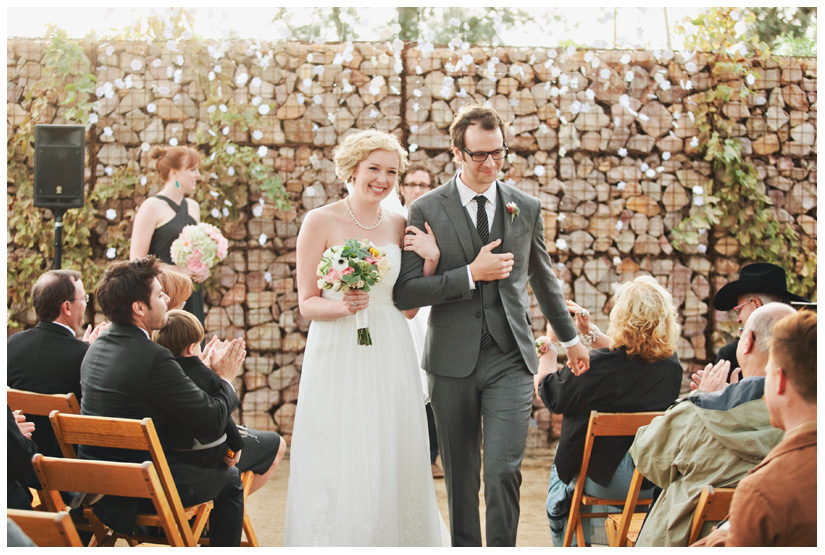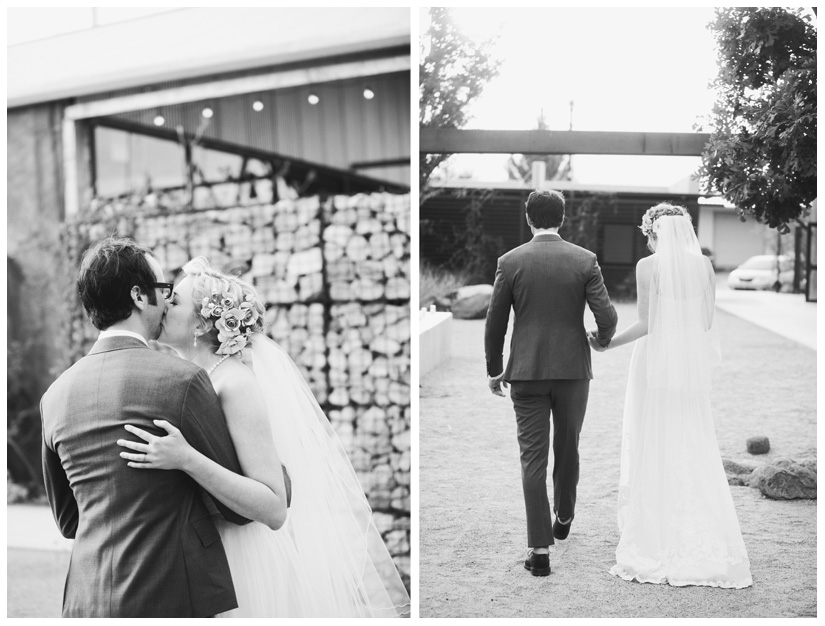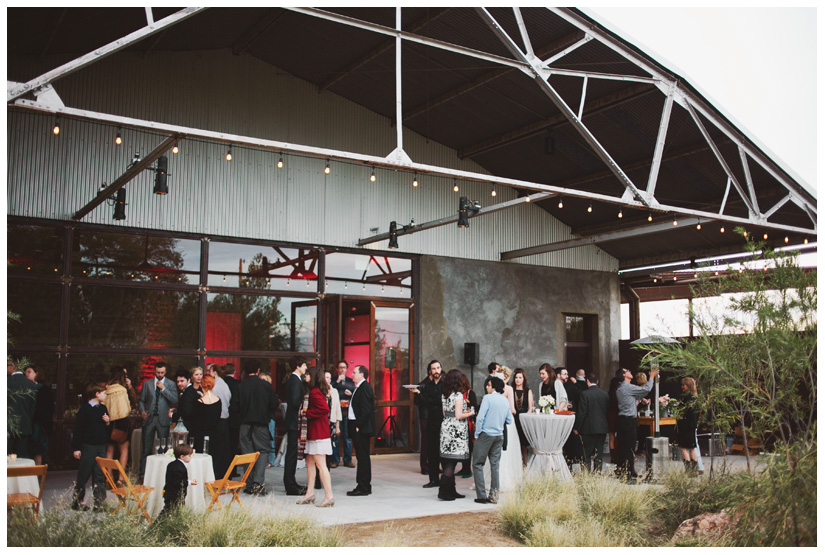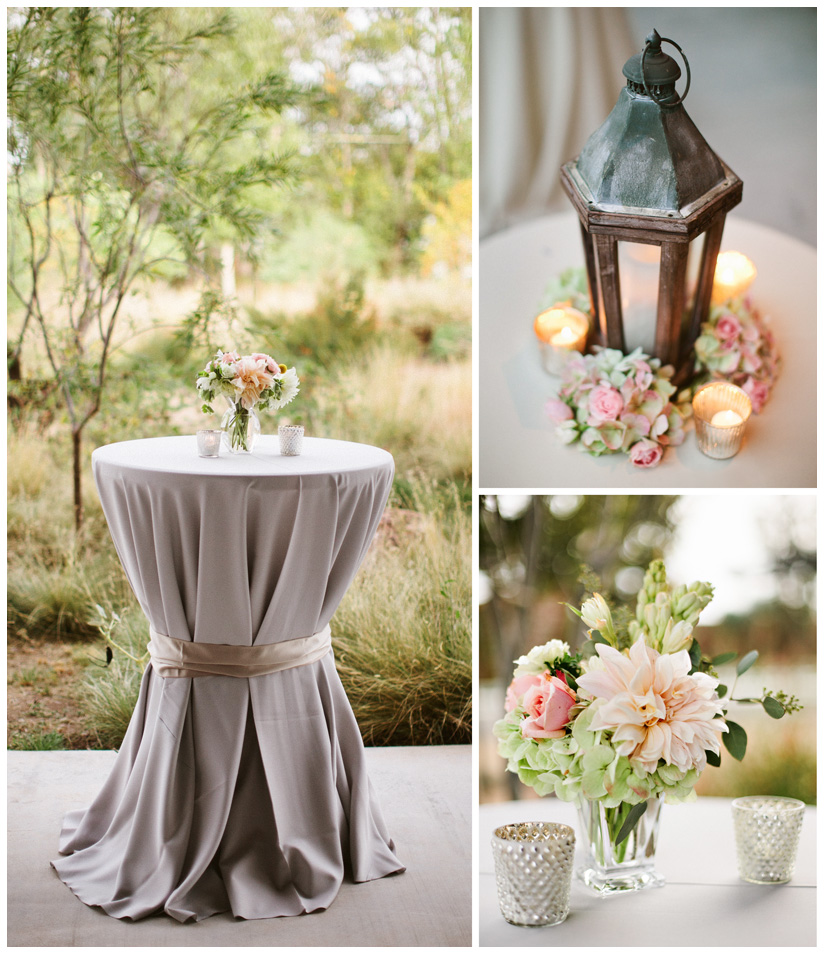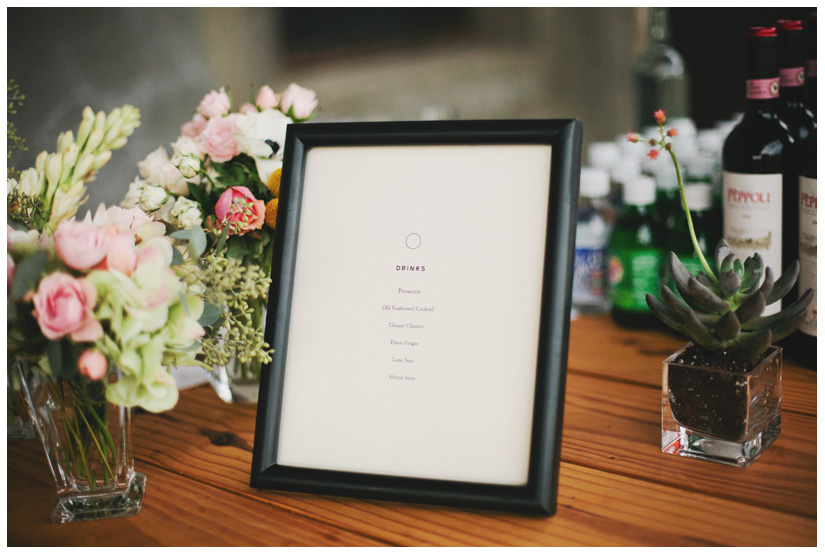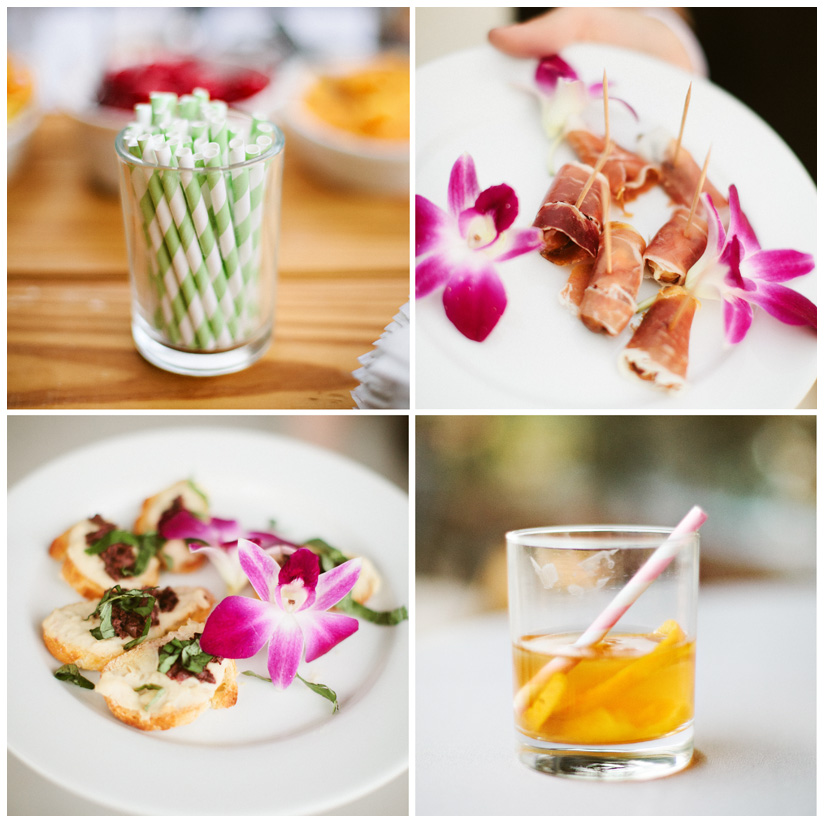 Even the bartenders in Marfa are fashionable!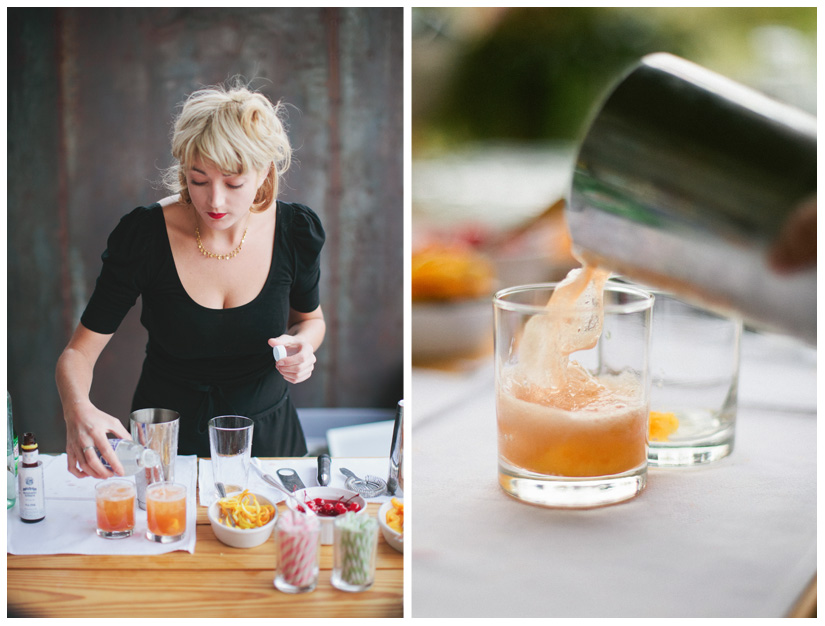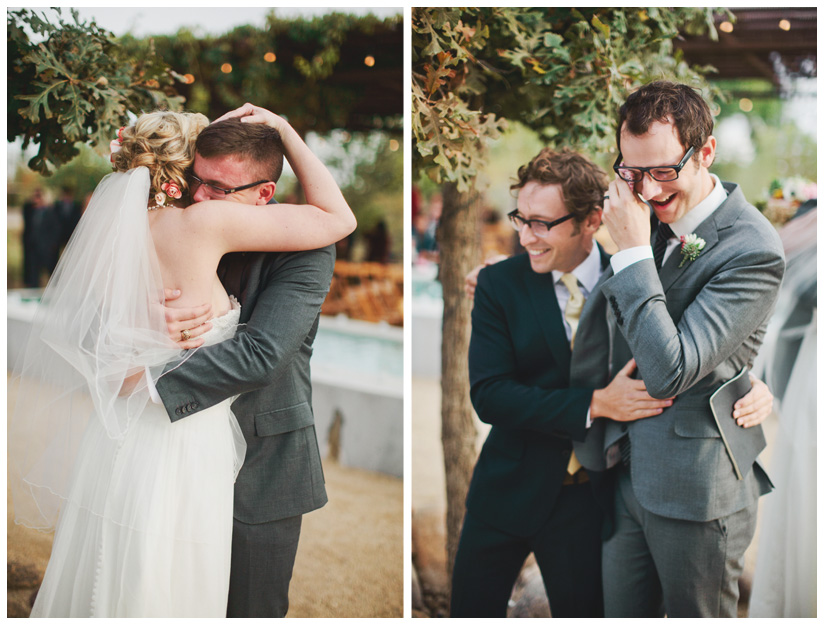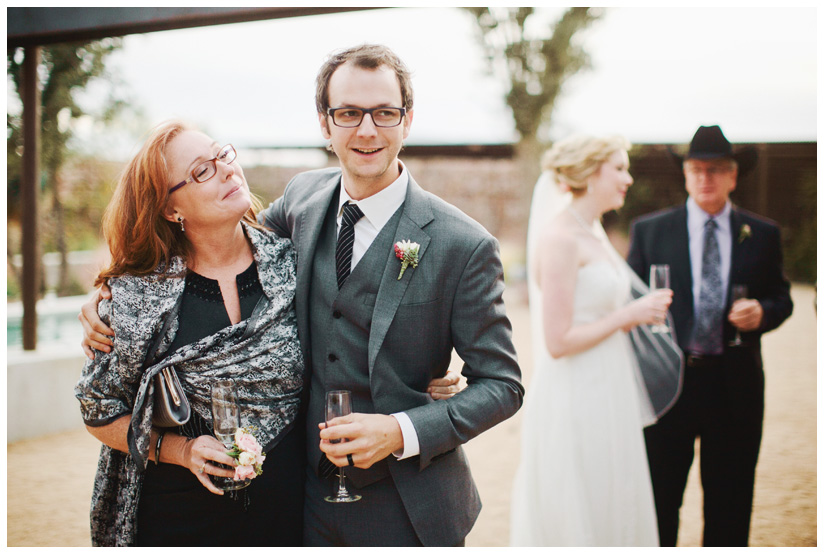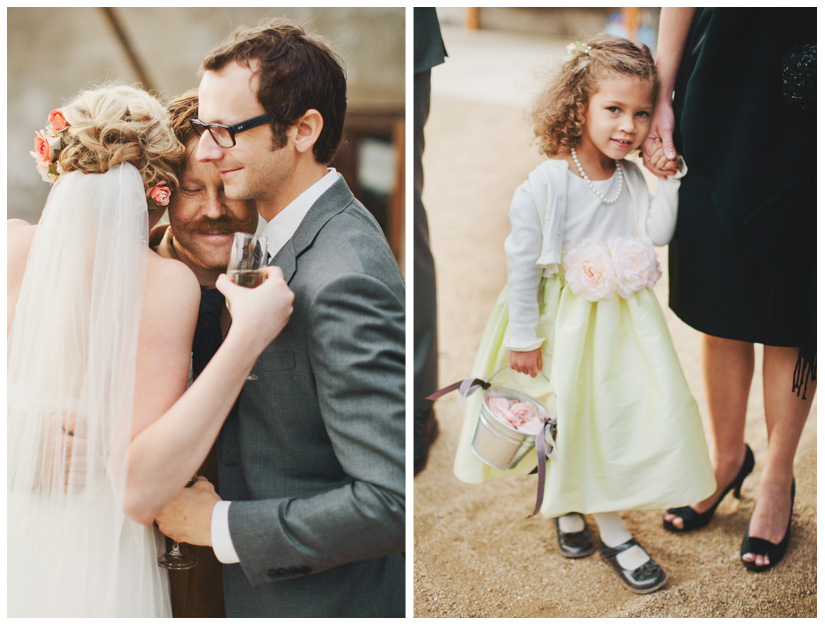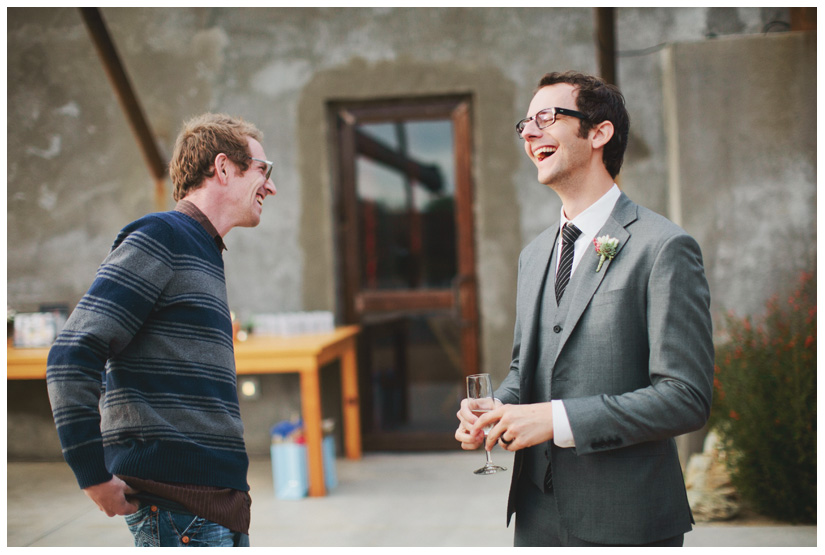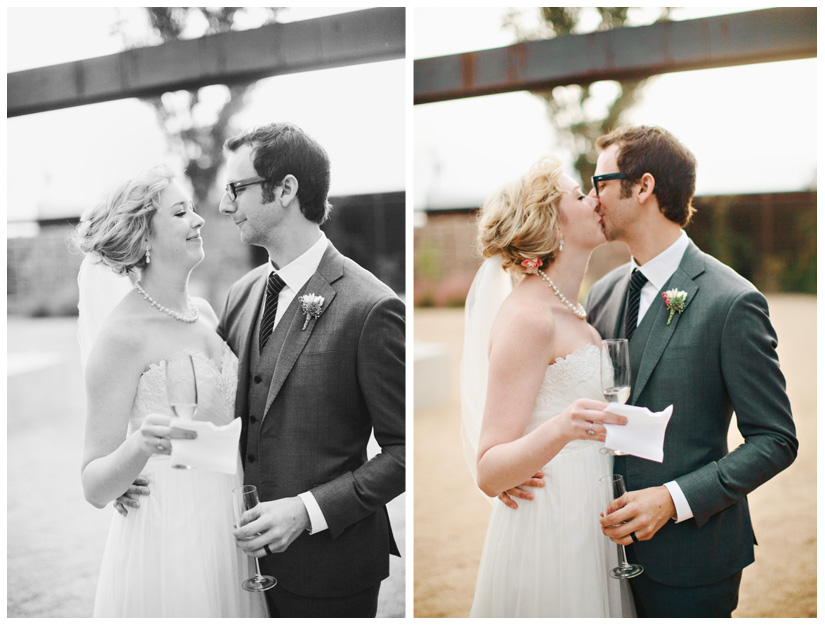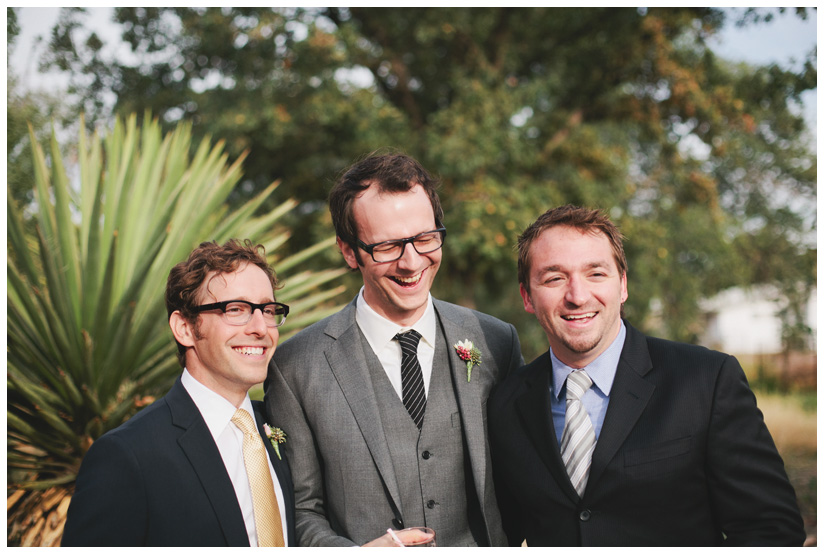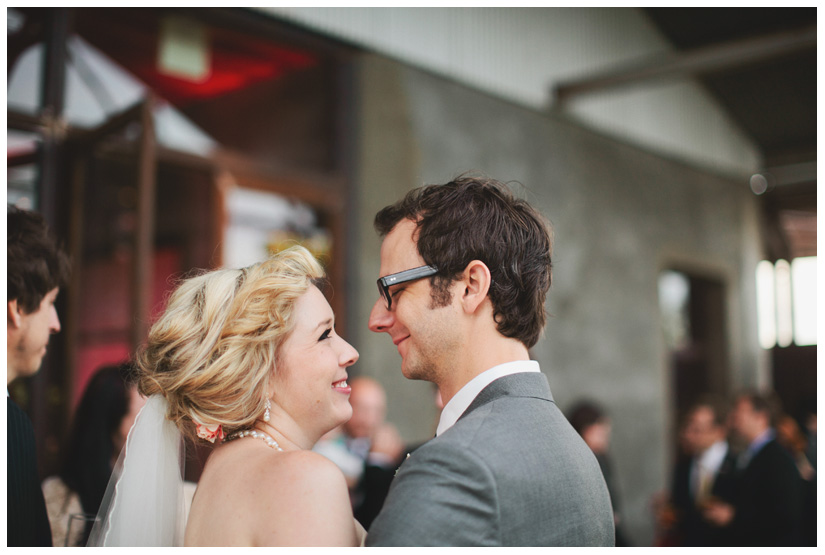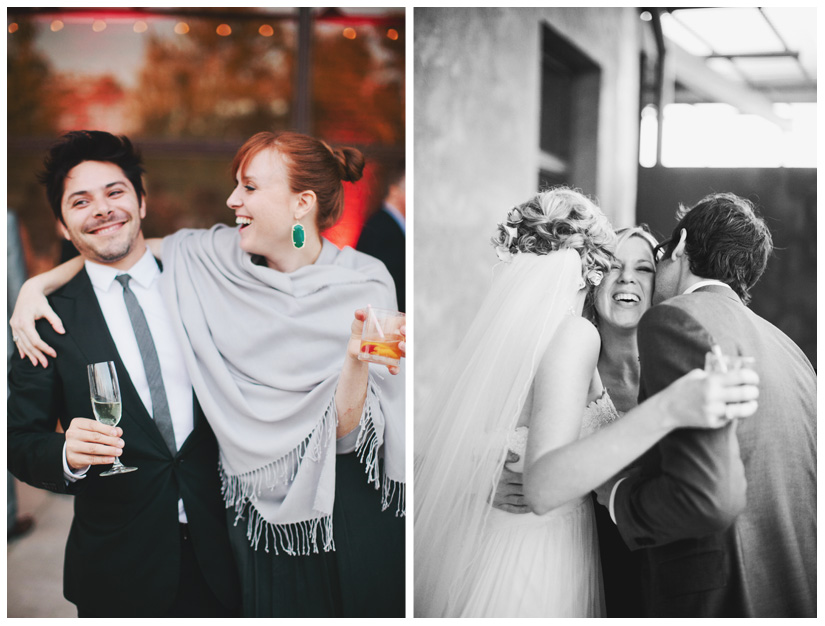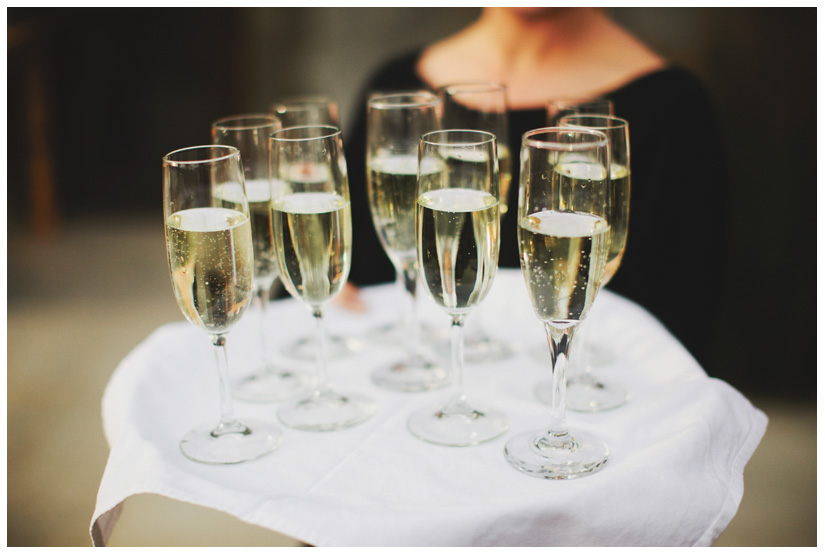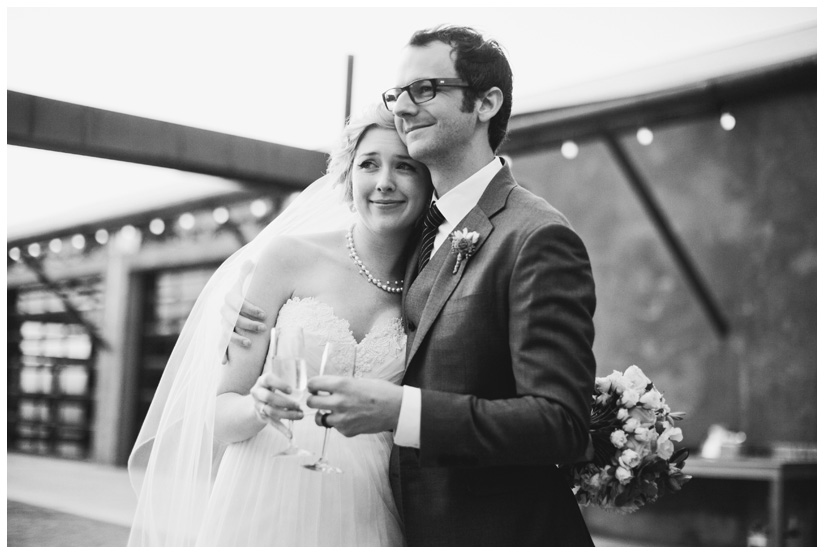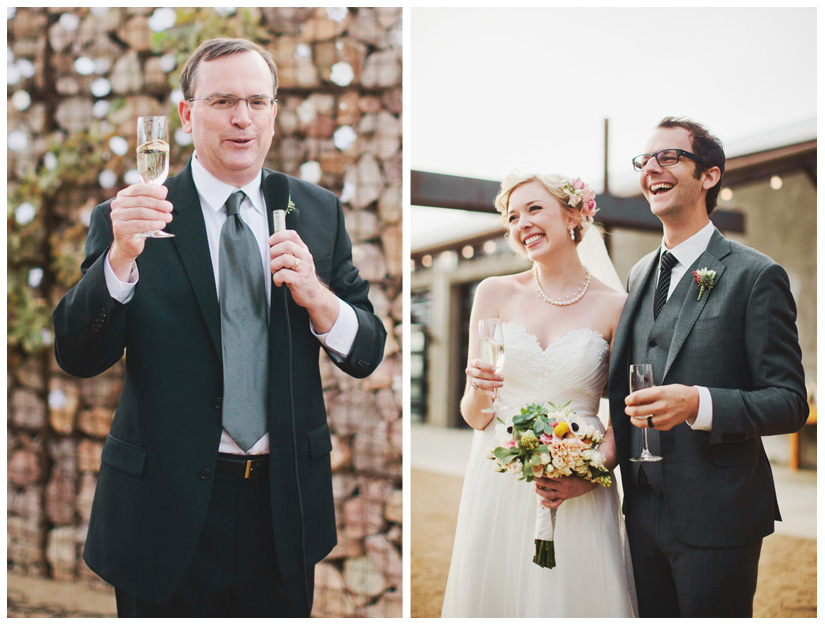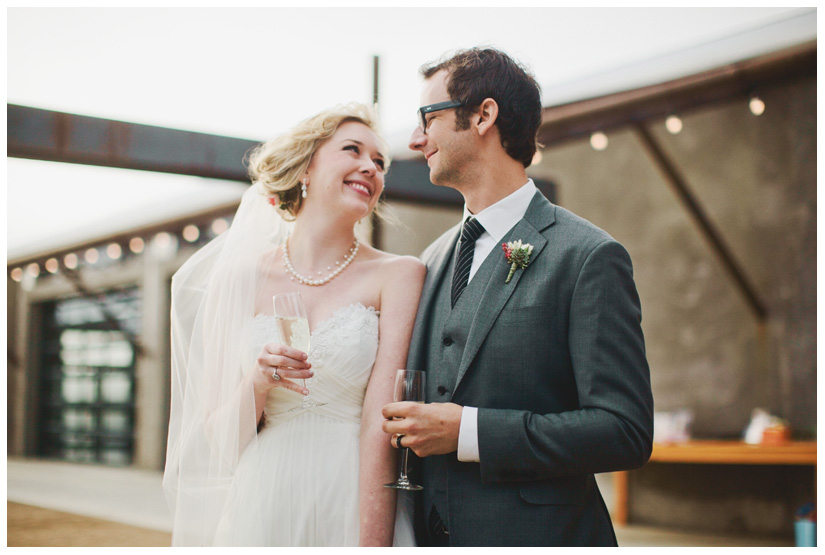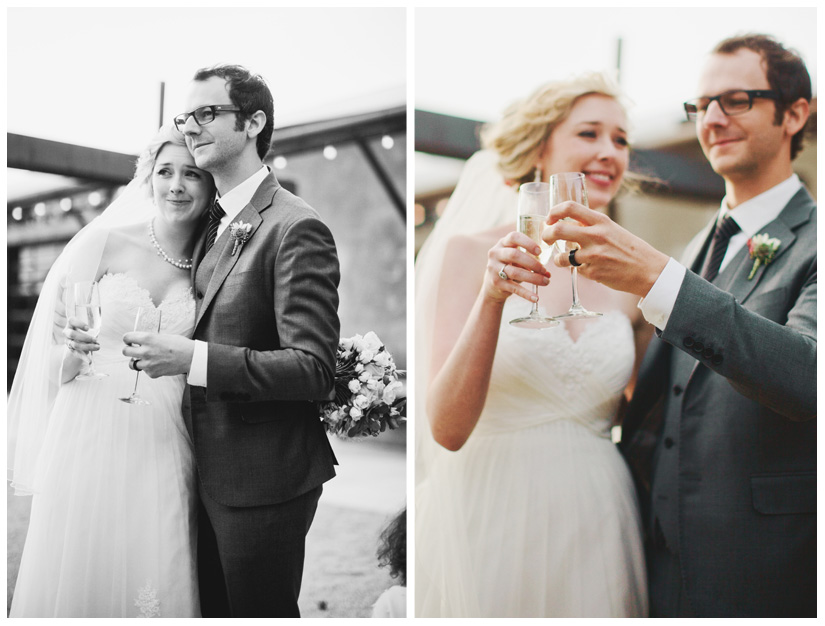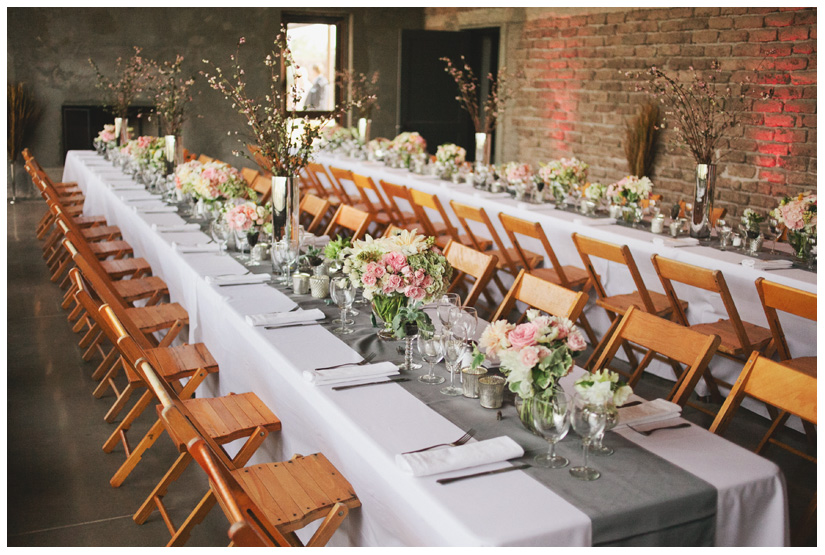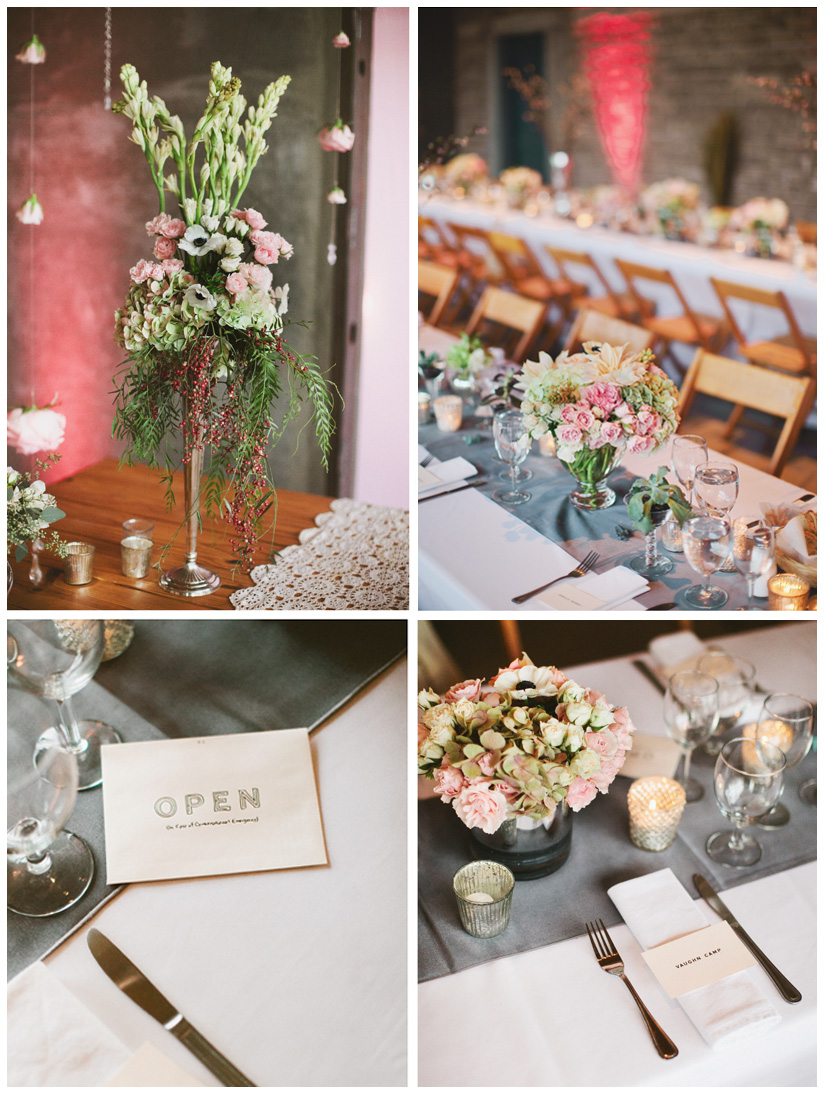 One of my favorite elements of their wedding were the envelopes pictured above, entitled "OPEN in case of conversational emergency."  Inside was a card with some thought (and conversation) provoking questions that got everyone talking and laughing with the people seated around them.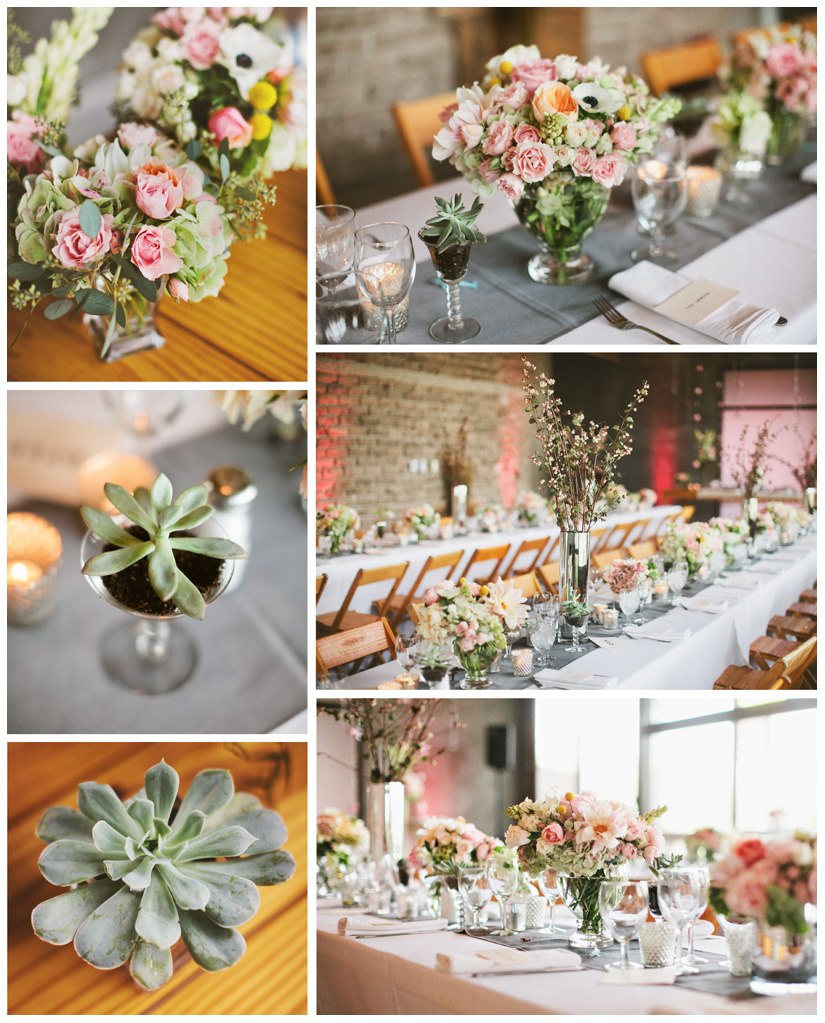 How AMAZING is this cake table?  I'm in love with the rose-and-crystal garlands hanging above it and the sweet lace tablecloth.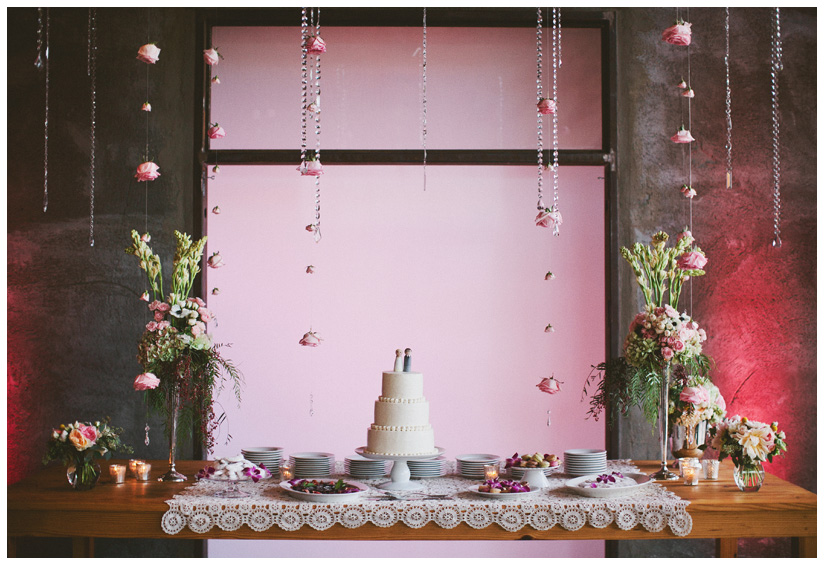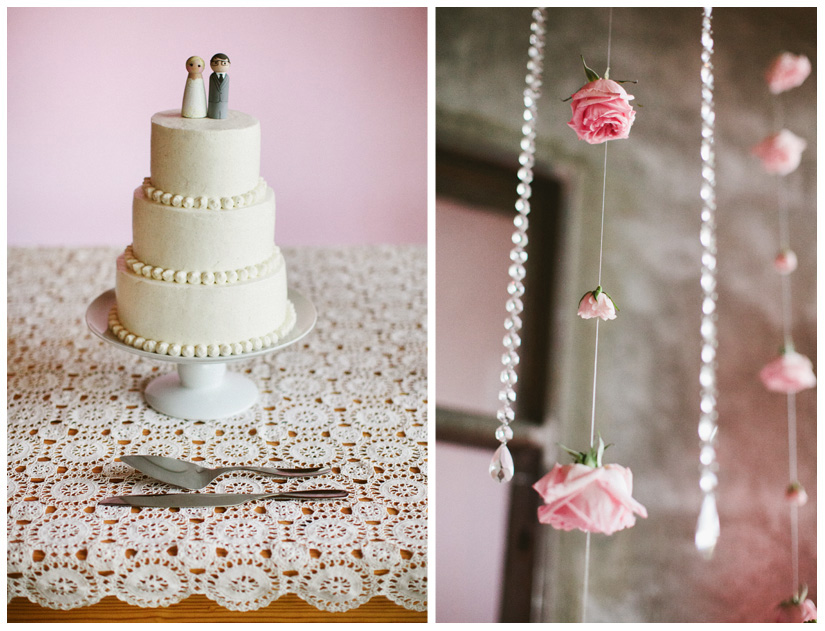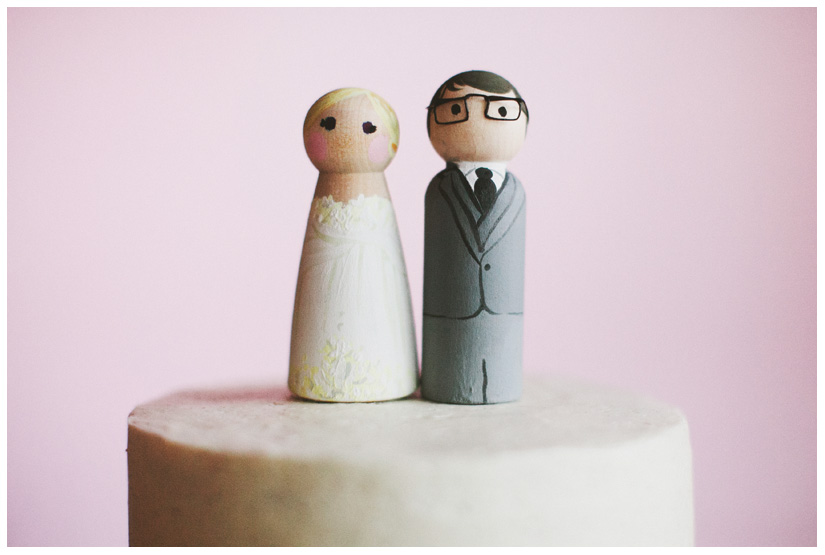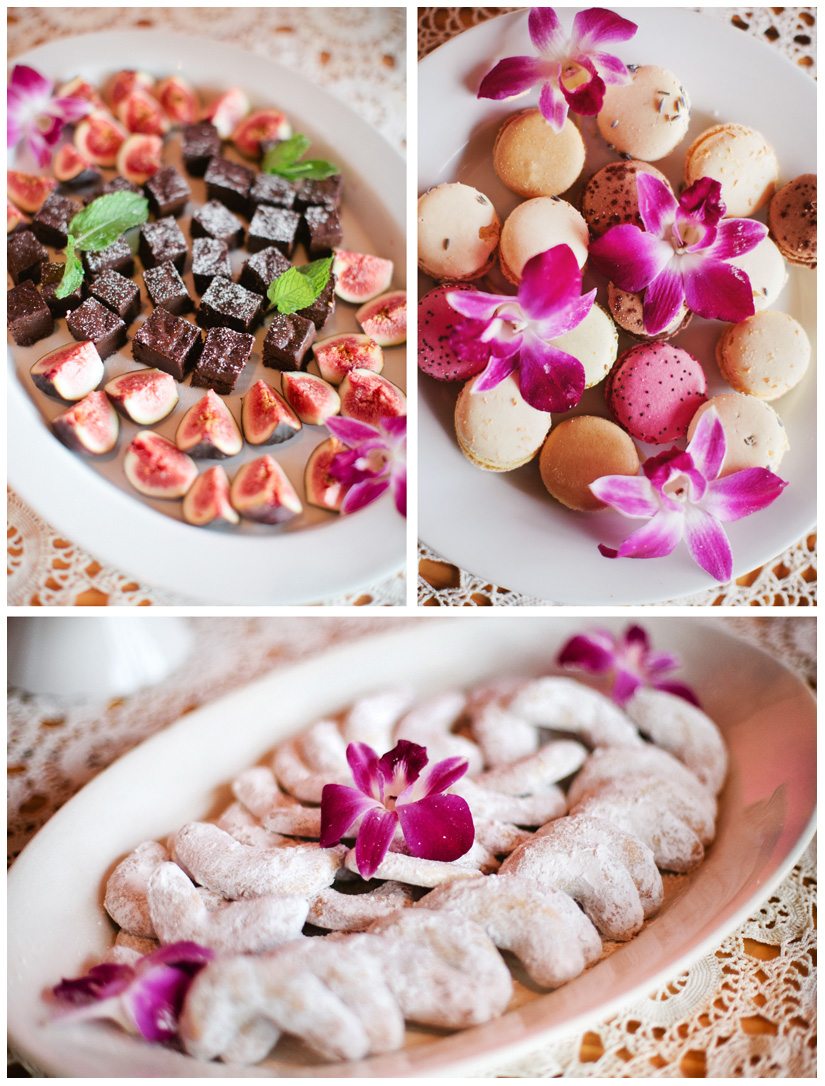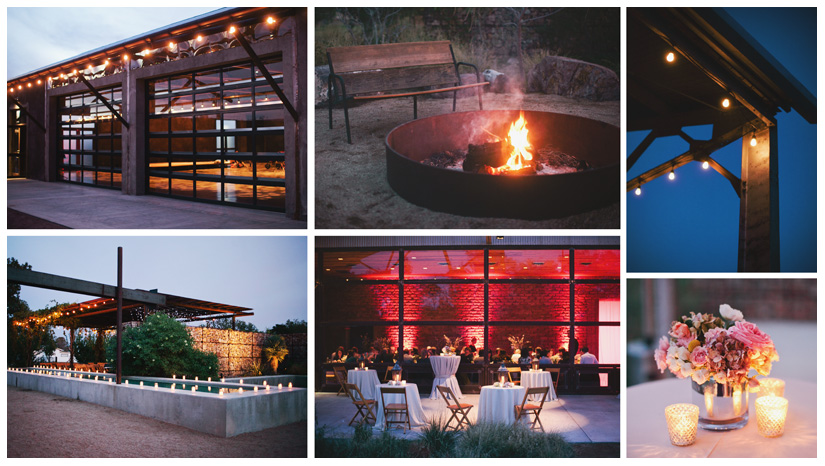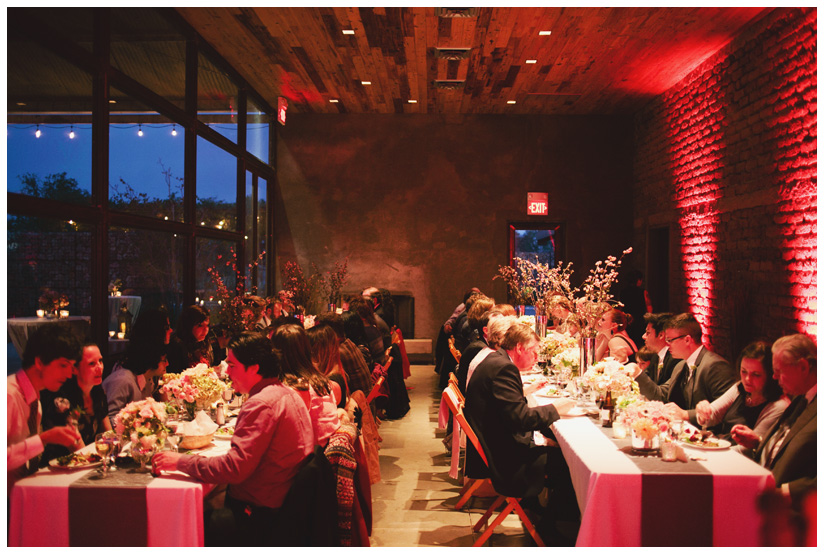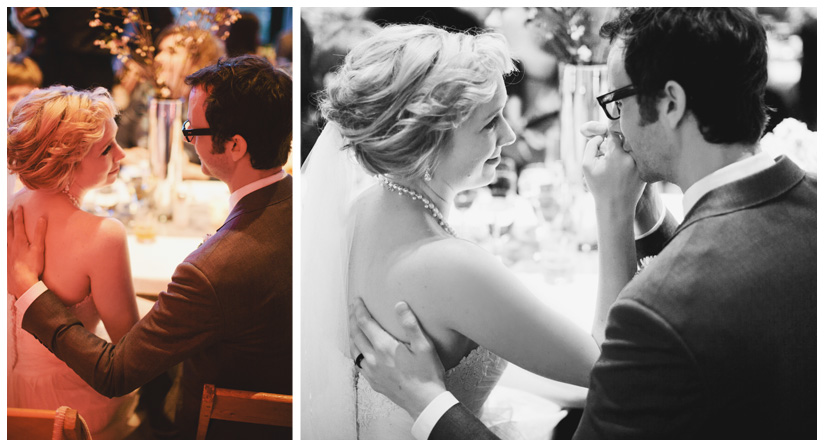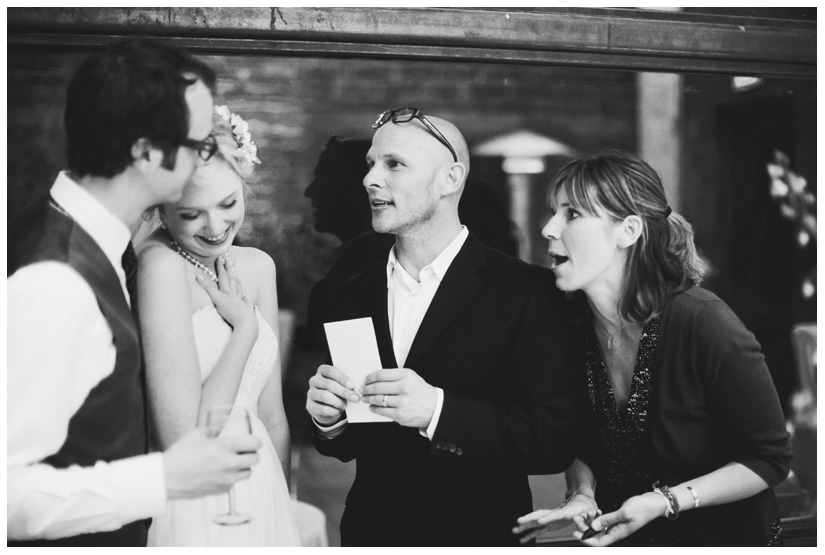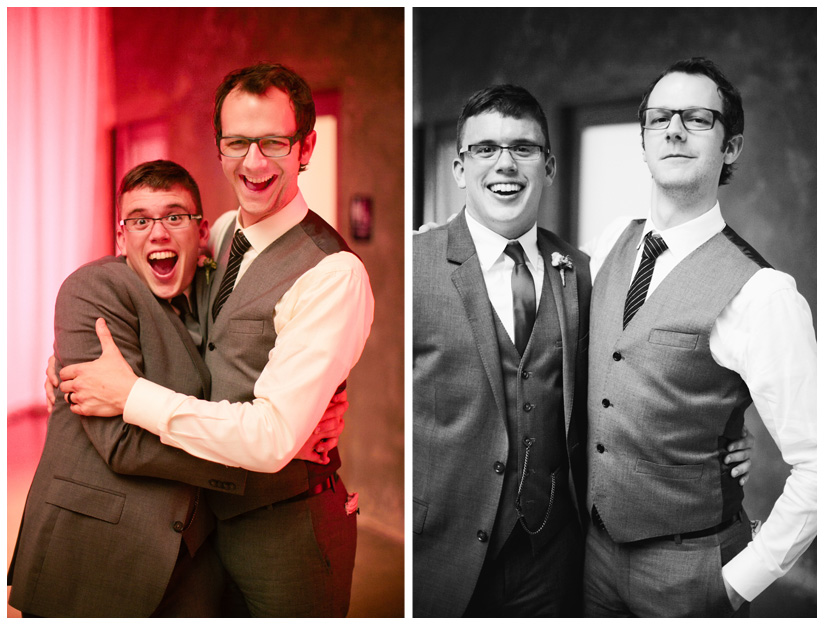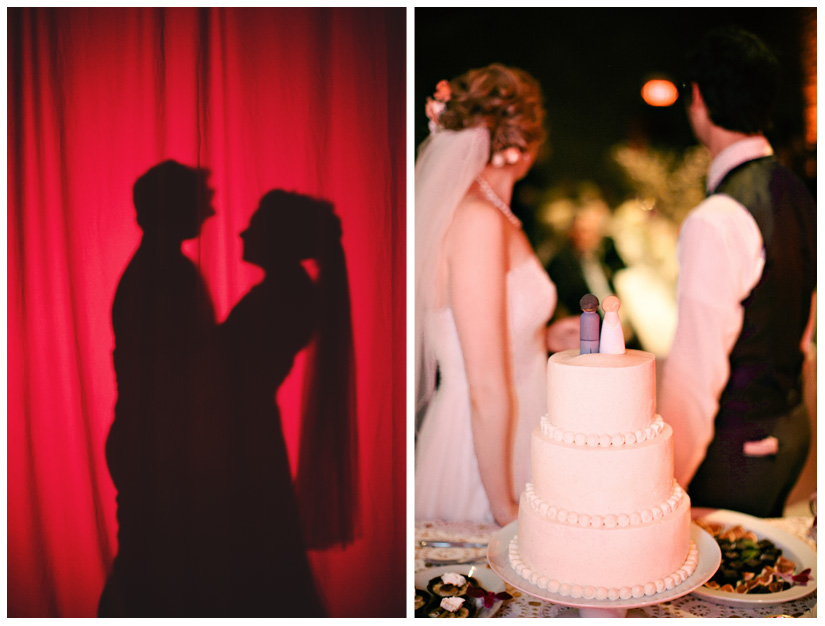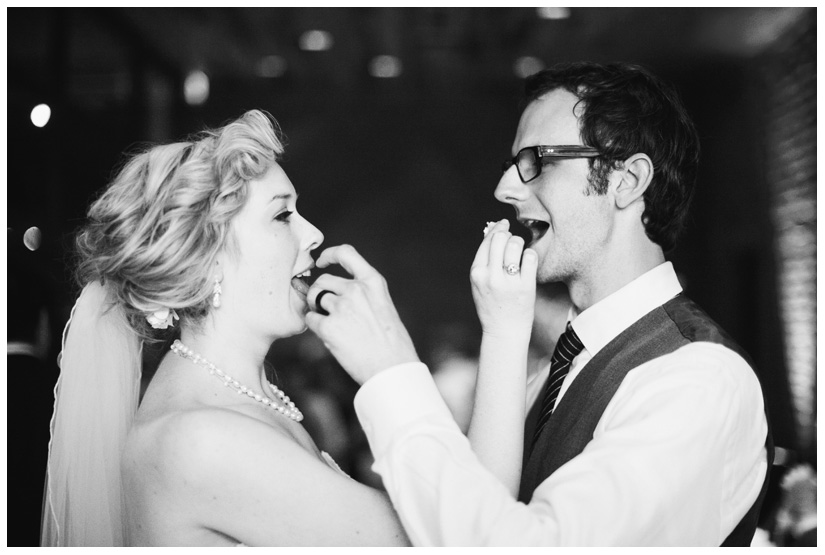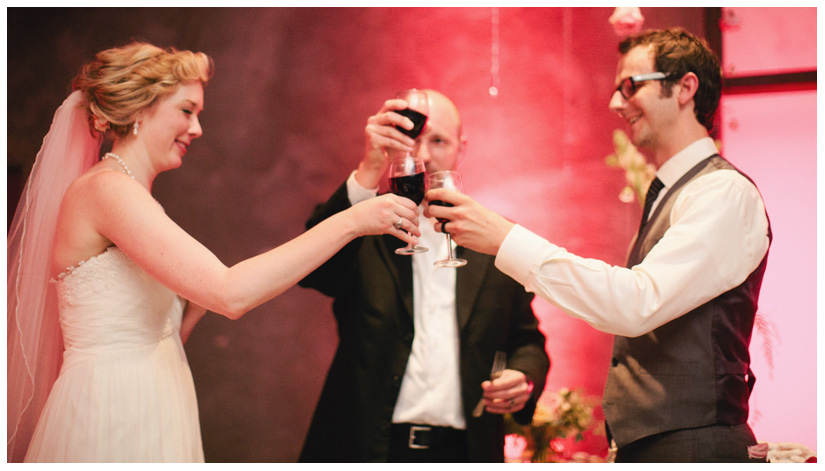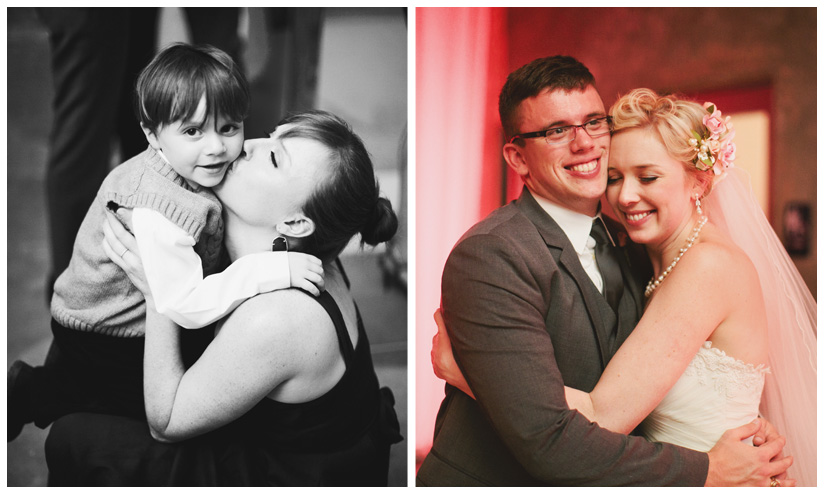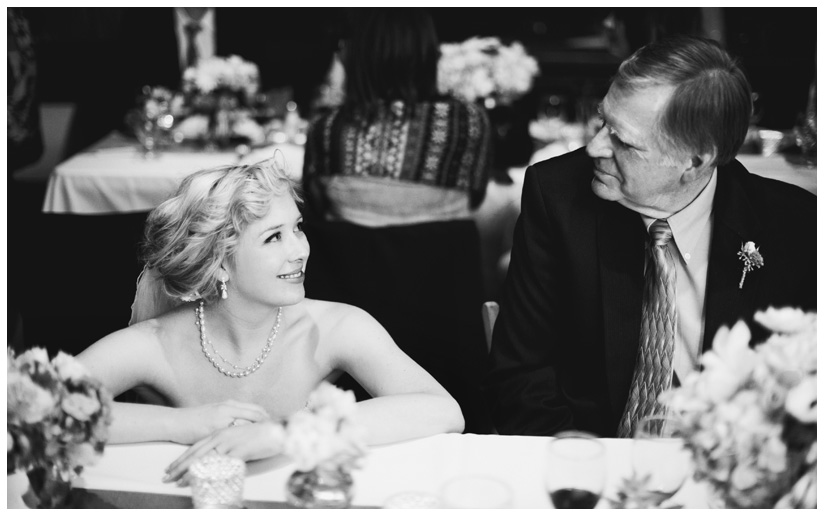 I felt like the venue only got more and more beautiful as the night went on!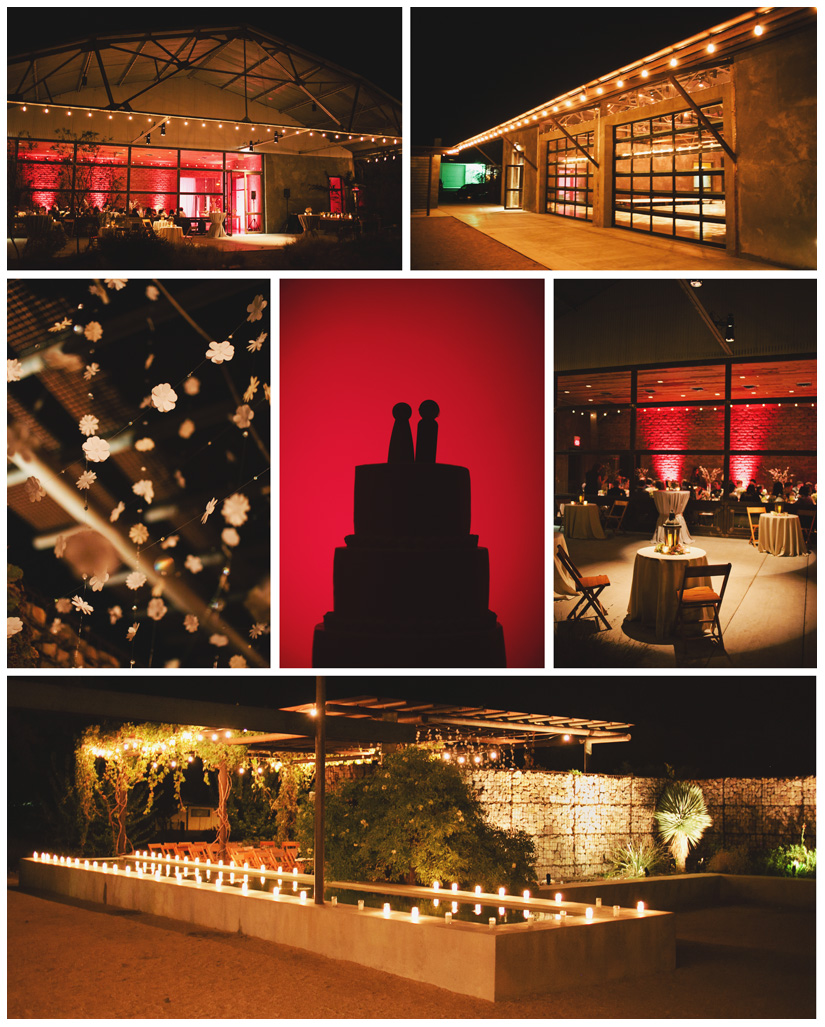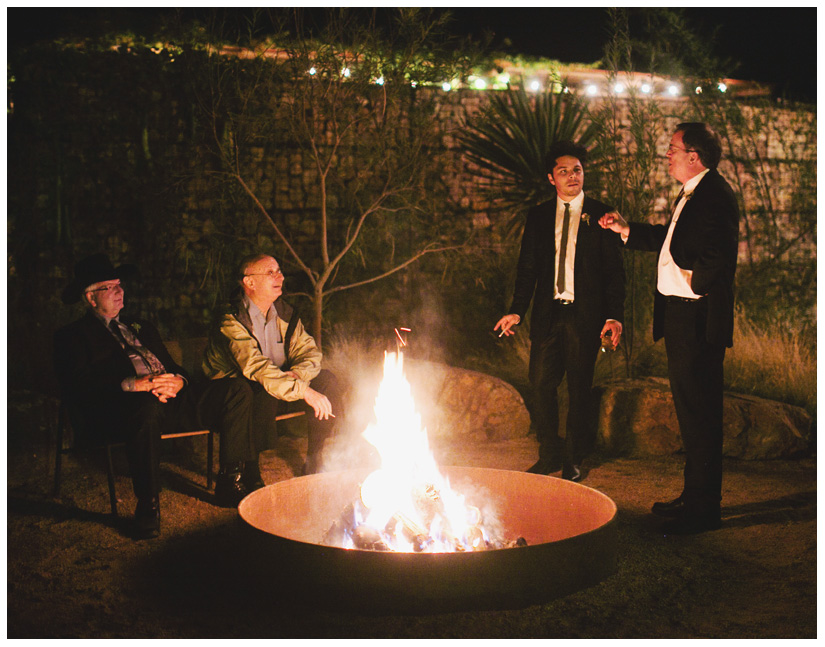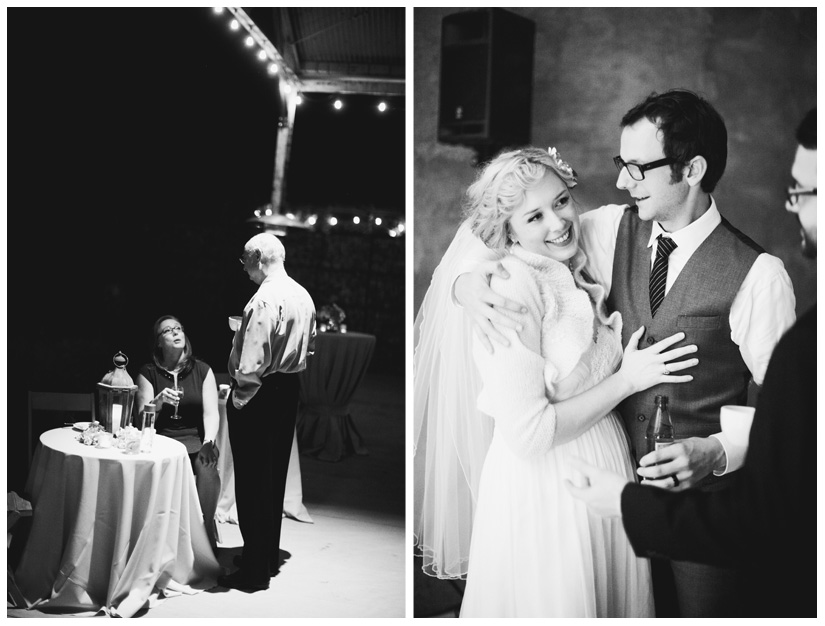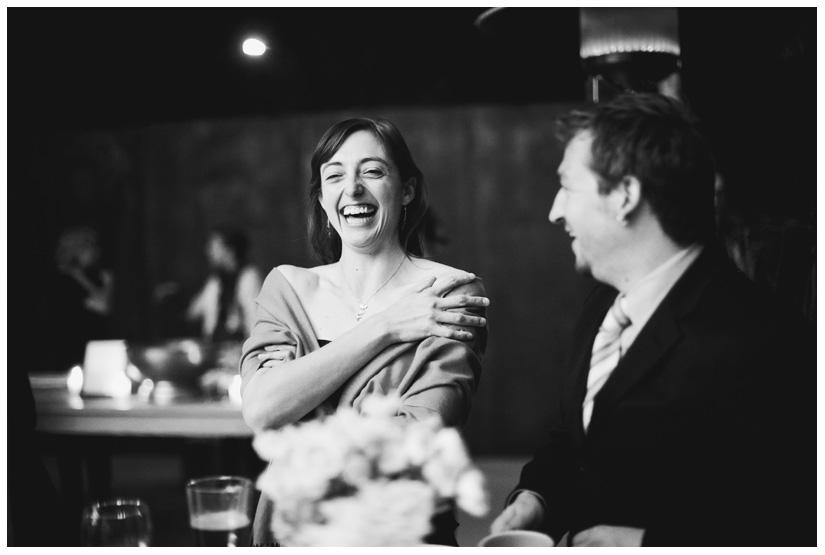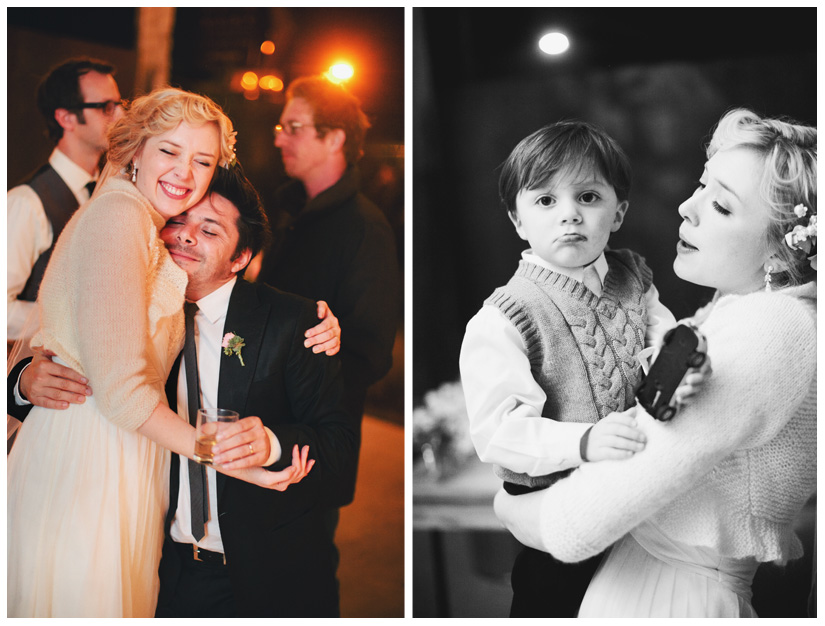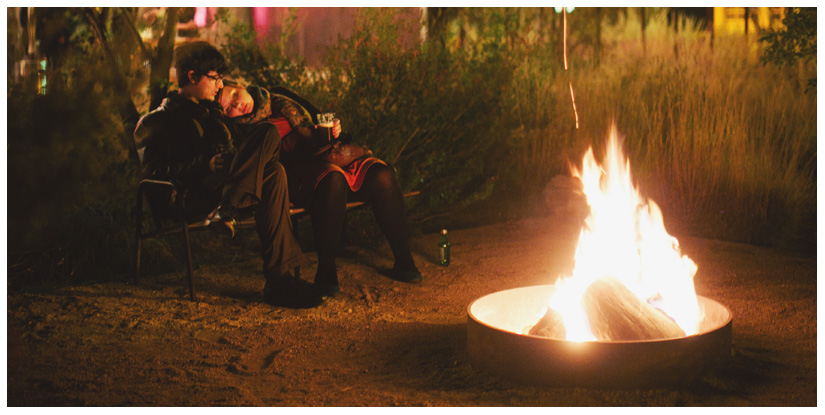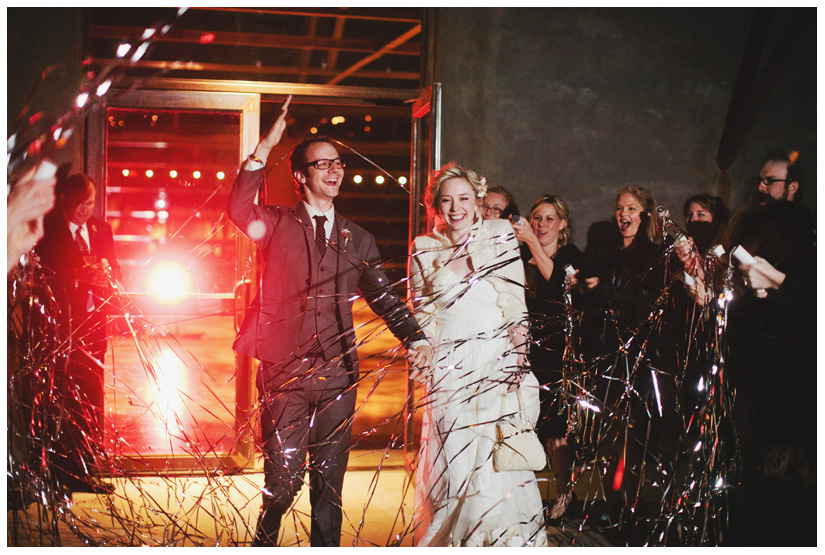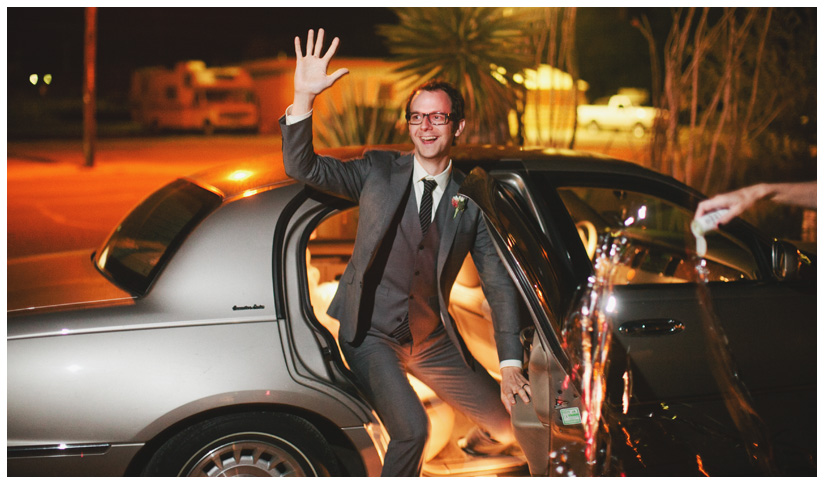 You can see even more photos from this wedding by picking up the most recent issue of The Knot magazine!
Stay tuned next week as we continue the travel series with an Irish elopement in an ancient druidic stone circle that dates back thousands of years, and a New Orleans wedding that broke tons of records!