Continuing on in our series of destination weddings…
I'm fairly used to getting emails from girls who are planning their wedding before they actually have a ring in hand (let's be honest, I was planning my wedding before I even had a boyfriend, so I can't begrudge a girl who wants to get a head start on her planning!). However, getting an email from a groom-to-be before the proposal is definitely something that doesn't happen on a regular basis, so when Doug contacted me months before he was planning to pop the question, my curiosity was piqued. He and his then-girlfriend were both photographers in the New Orleans area, so naturally photography was one of the most important vendors to them, so much so that Doug was prepared to drop a deposit in front of me before he had even dropped to one knee in from of CheyAnne! A few months later, a very excited (and newly engaged) CheyAnne inquired with me, ready to book her photographer, not even knowing that her sweet fiance had already beaten her to the punch. As New Orleans is hands-down my favorite city in the United States, I was thrilled at the chance to go there not once, not twice, but three separate times to capture their engagements, bridals, and wedding, and I felt that as I got the know the city of NOLA better and better, I also got to know CheyAnne and Doug better and better. I learned about the struggles they faced together, how important their families are to them, how active they are in the New Orleans community, how passionate they are about their photography business and their clients, their love of New Orleans Saints and LSU football, and how long CheyAnne has been patiently waiting for this day to come! When CheyAnne and Doug finally danced down the aisle, surrounded by friends, family, and curious tourists peering through the gates of Jackson Square, I truly felt like I was sharing the day with them, rather than just documenting it, and it made the experience that much more special. Here are some of my favorite images from their day: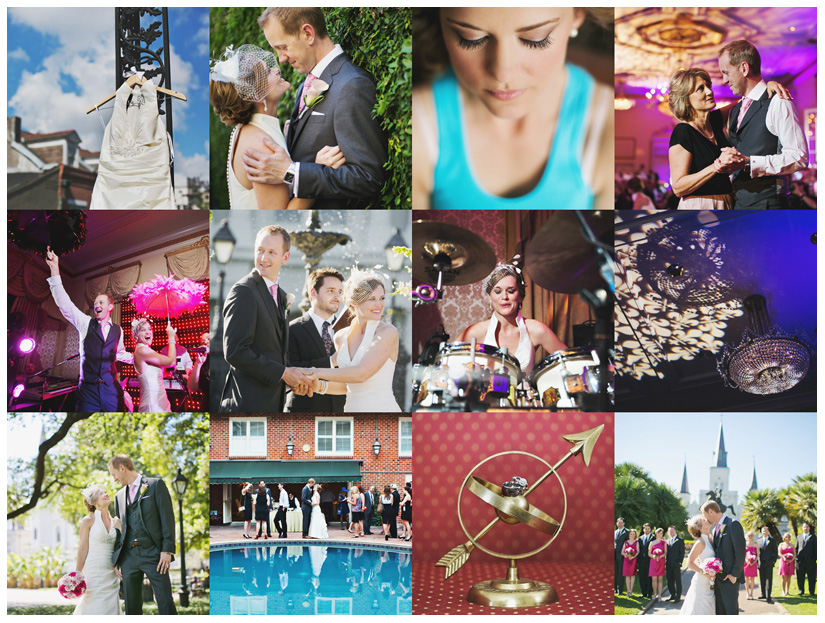 Follow the link below to see more!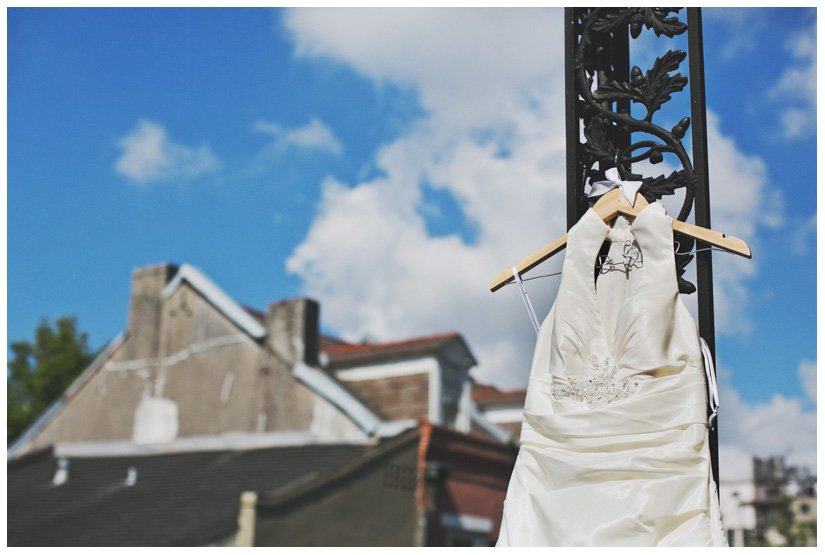 Most girls have a second pair of shoes – usually flats – to give their feet a rest at the reception, but CheyAnne rocked two pairs of sky-high heels for over ten hours!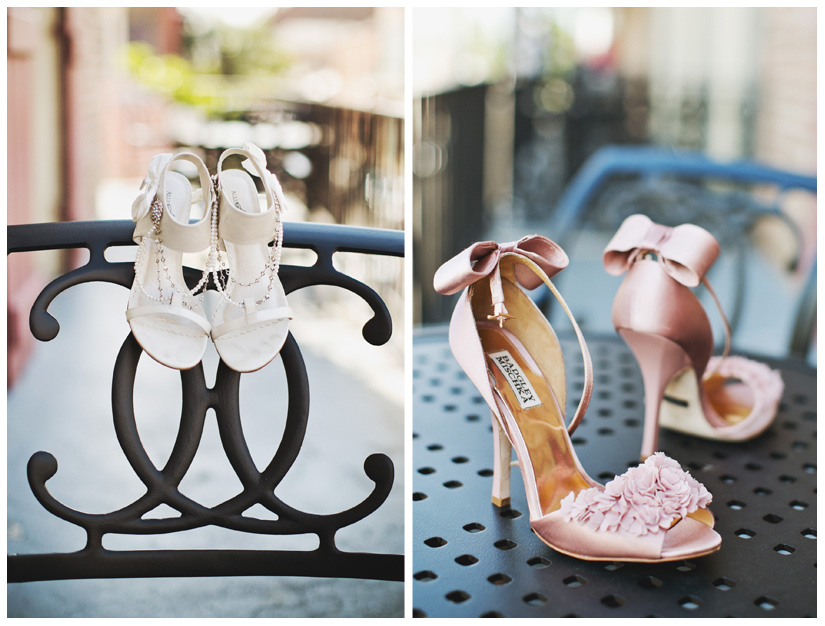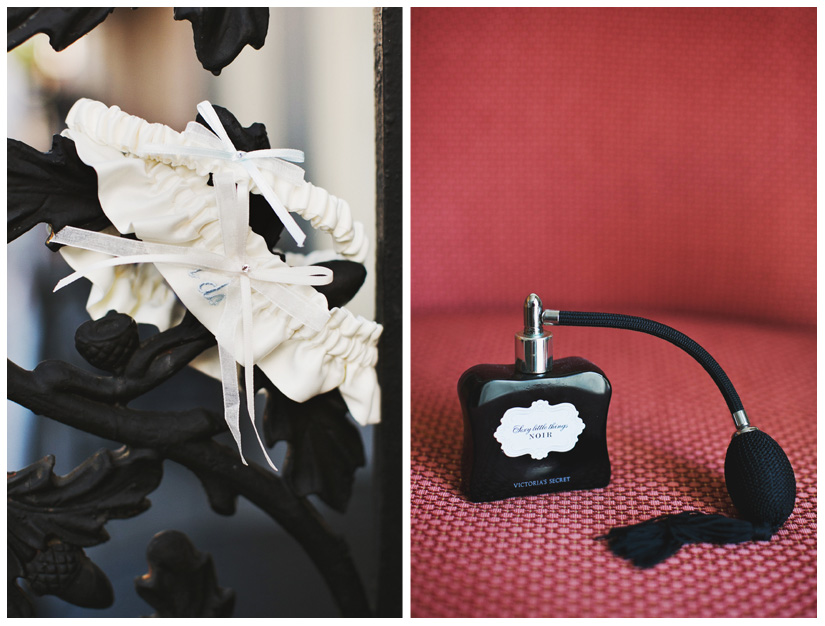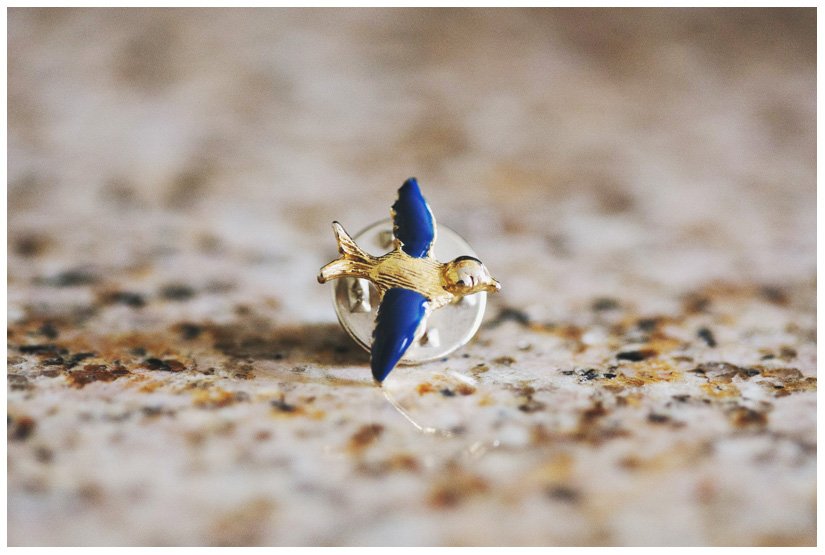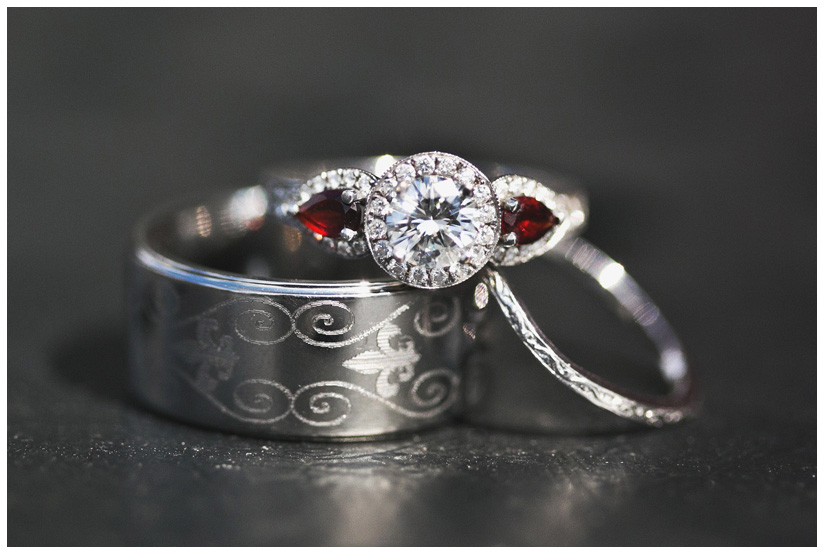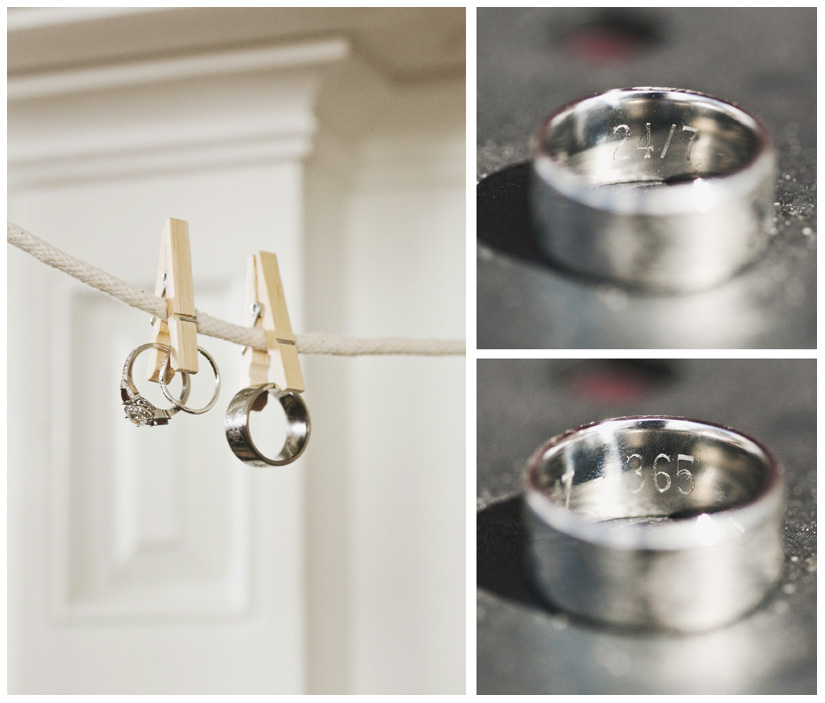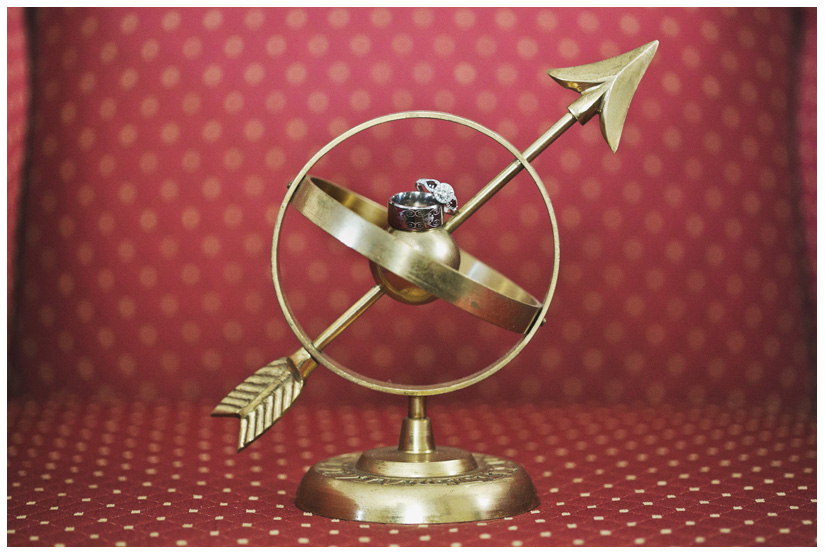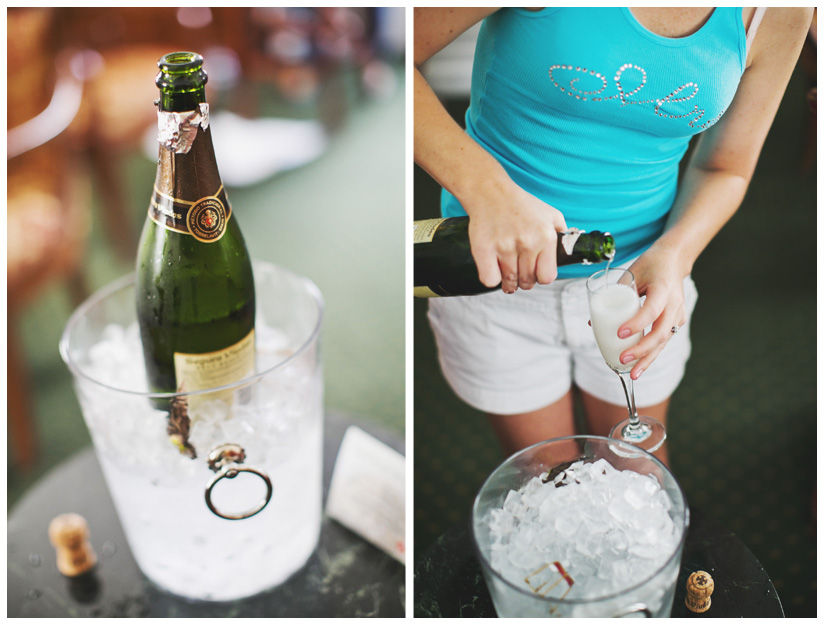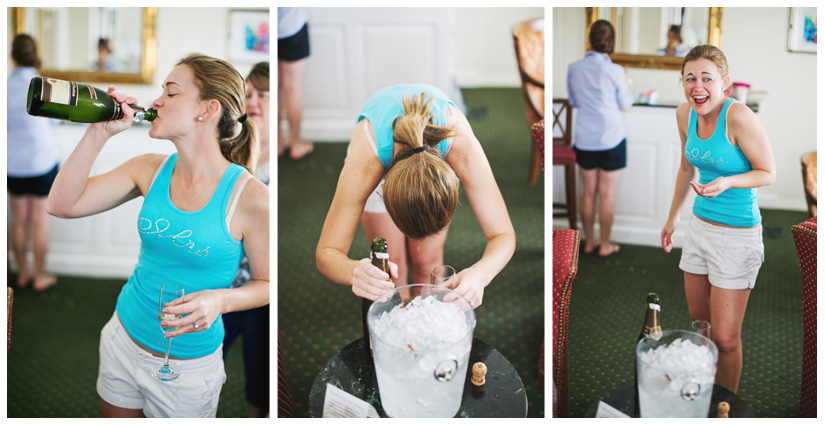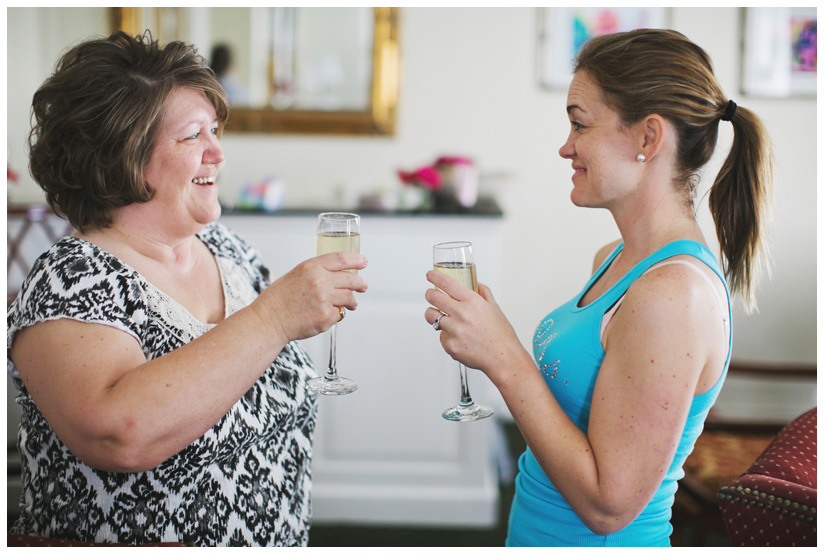 One of my favorite wedding traditions: CheyAnne wrote her maiden name on a slip of paper that she presented to her father before the ceremony – the last time she would write her unmarried name as a single woman!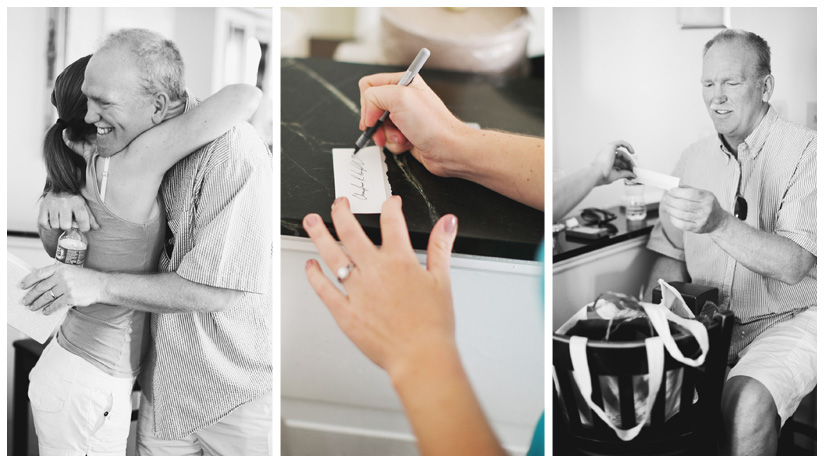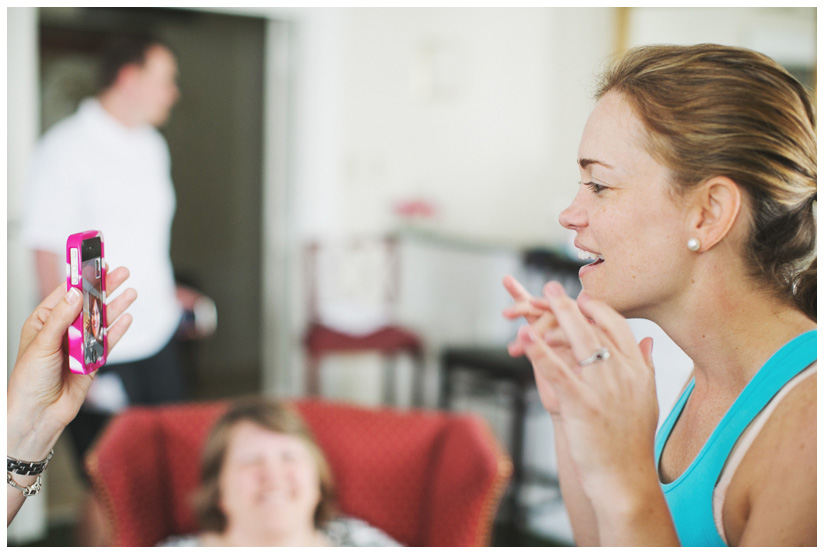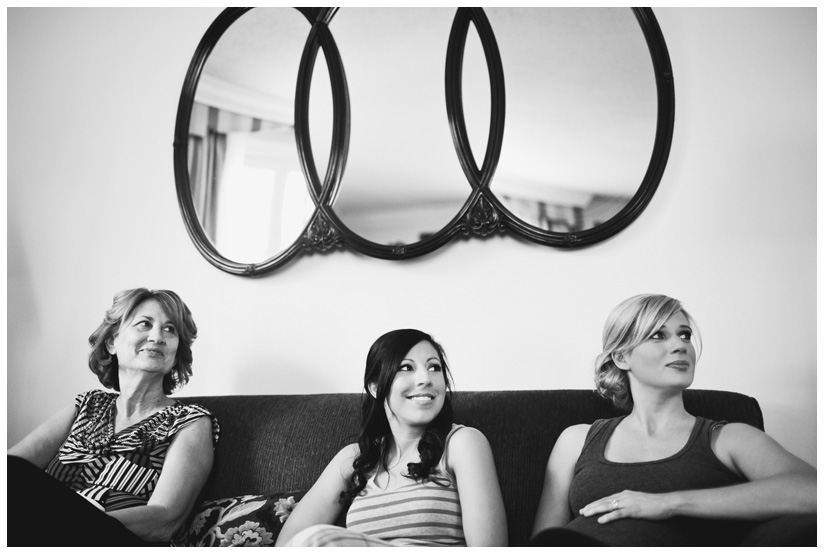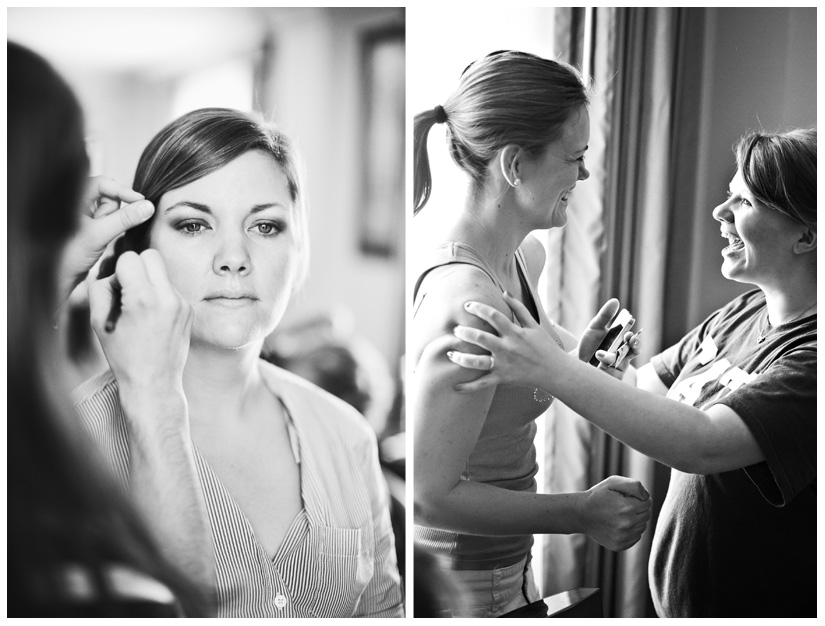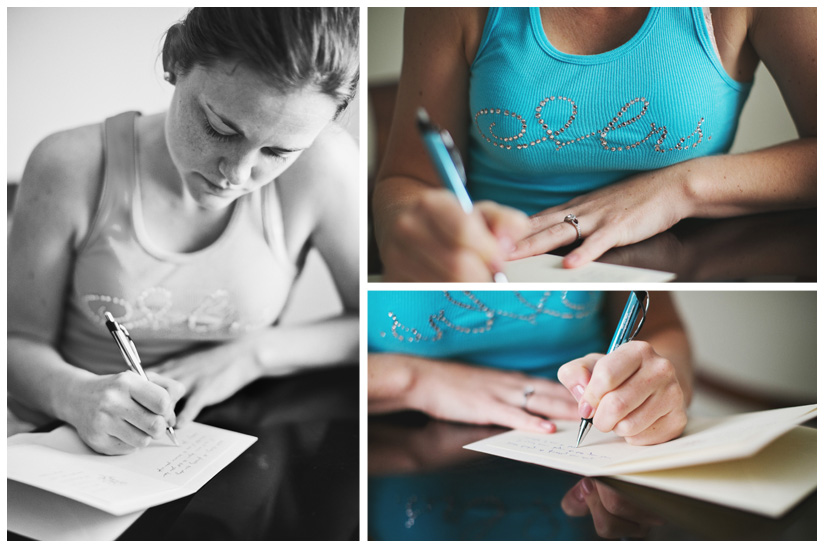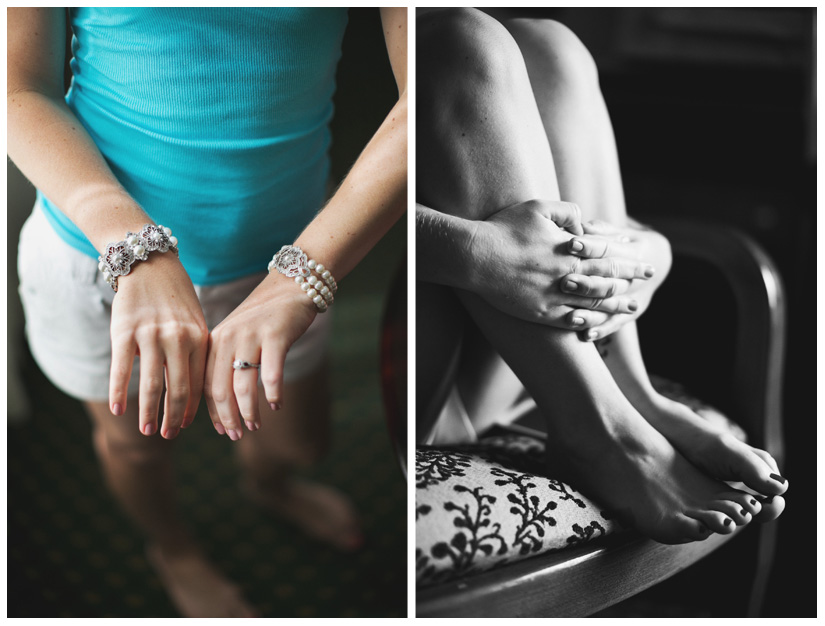 I love that CheyAnne's bridesmaids were practicing their Thriller dance moves in the bridal suite!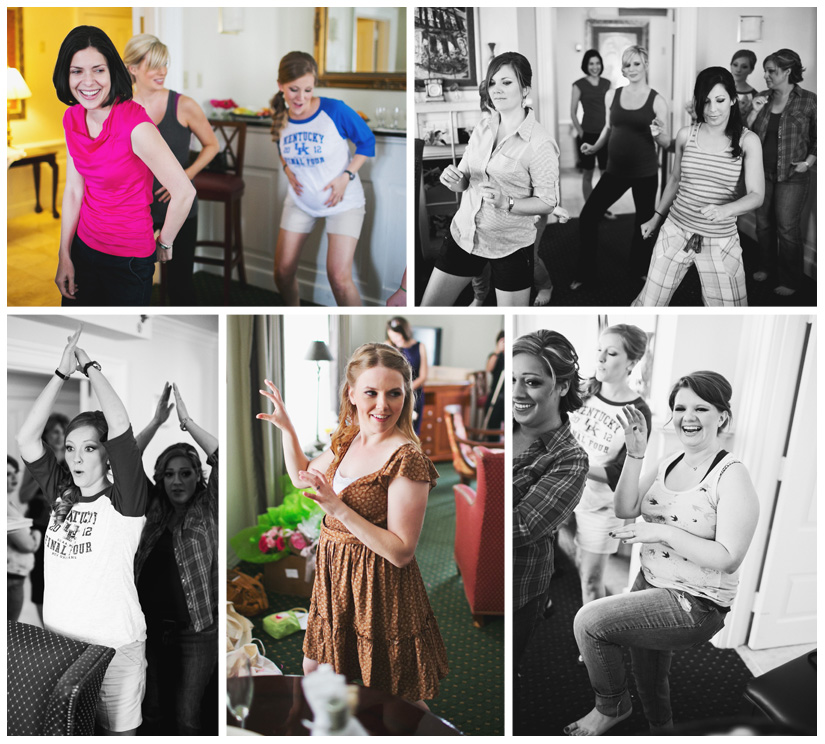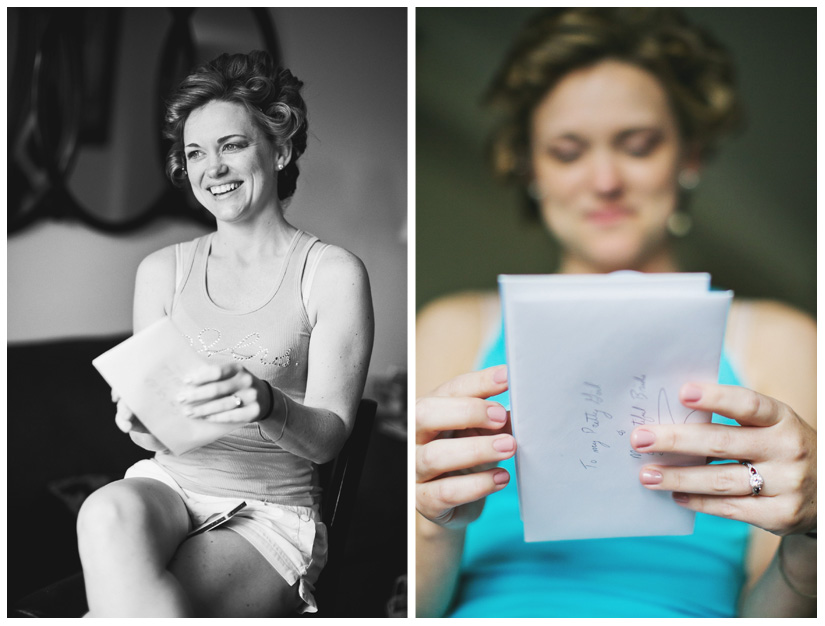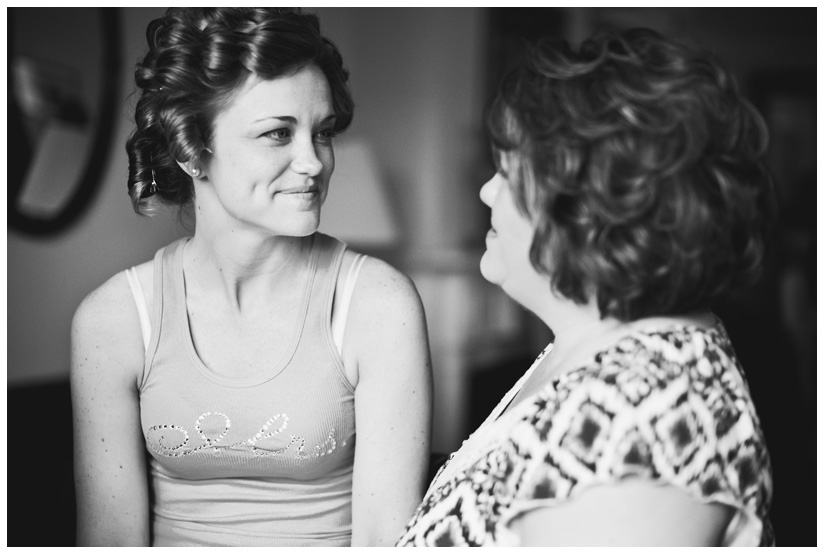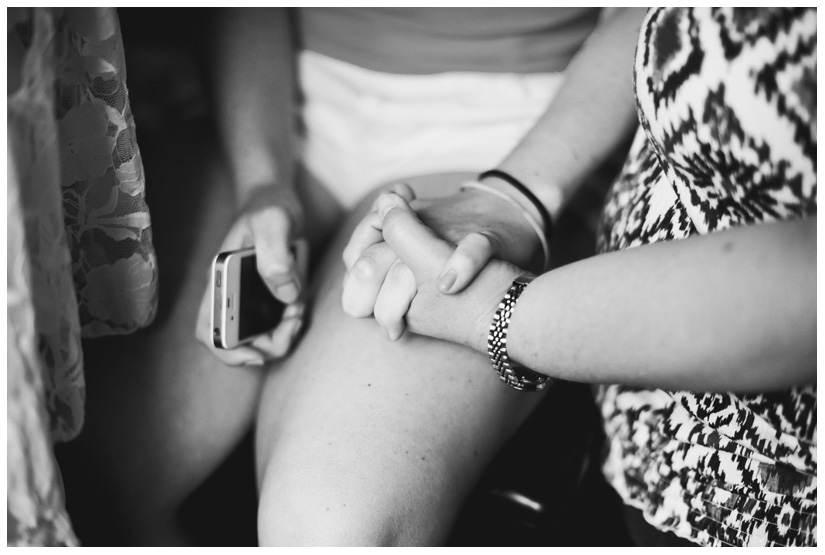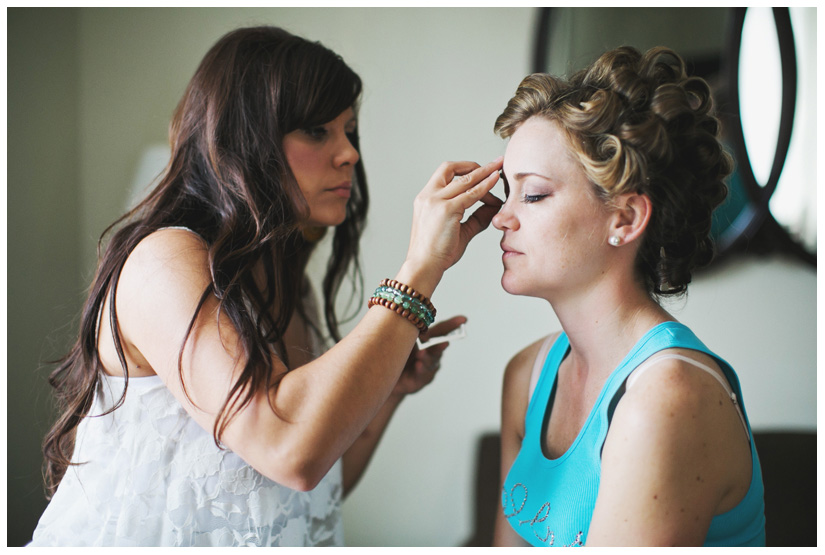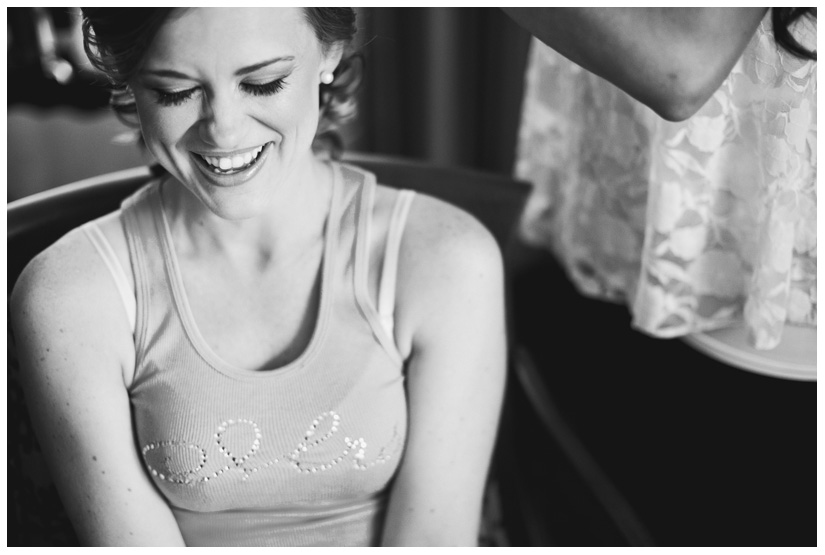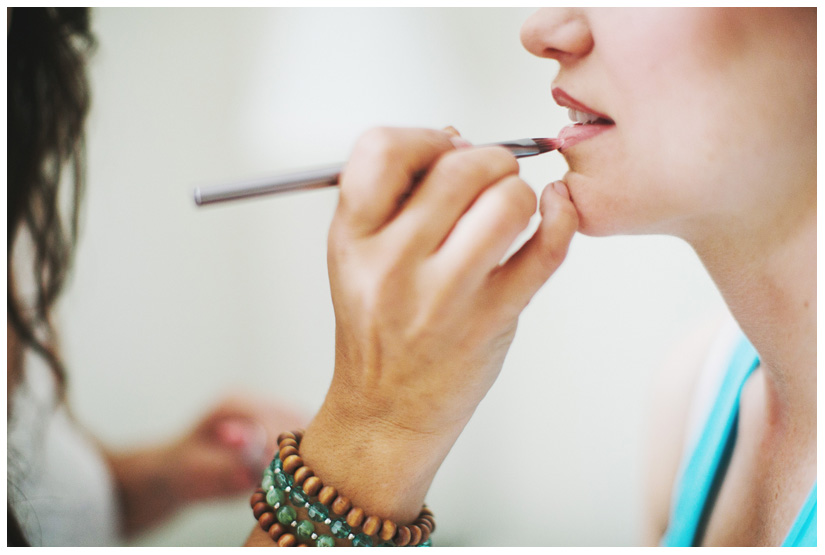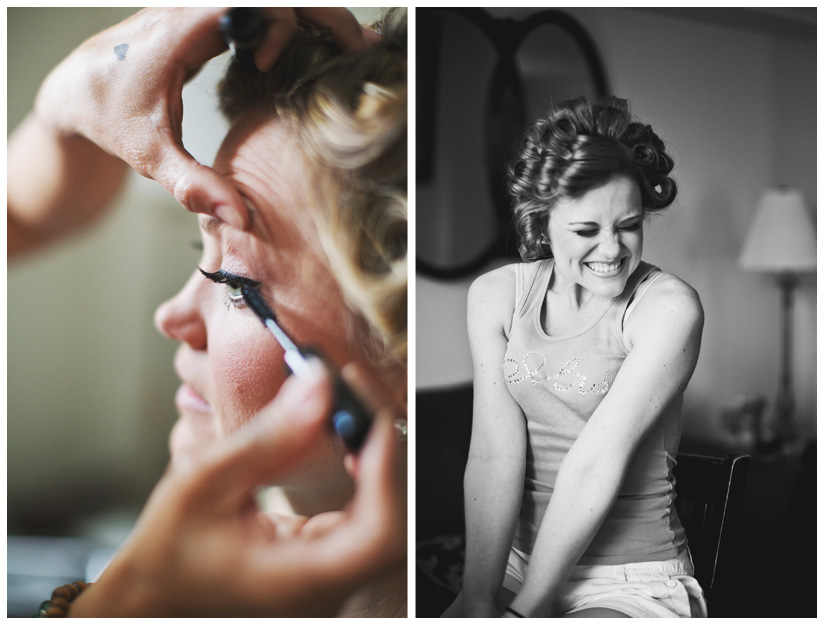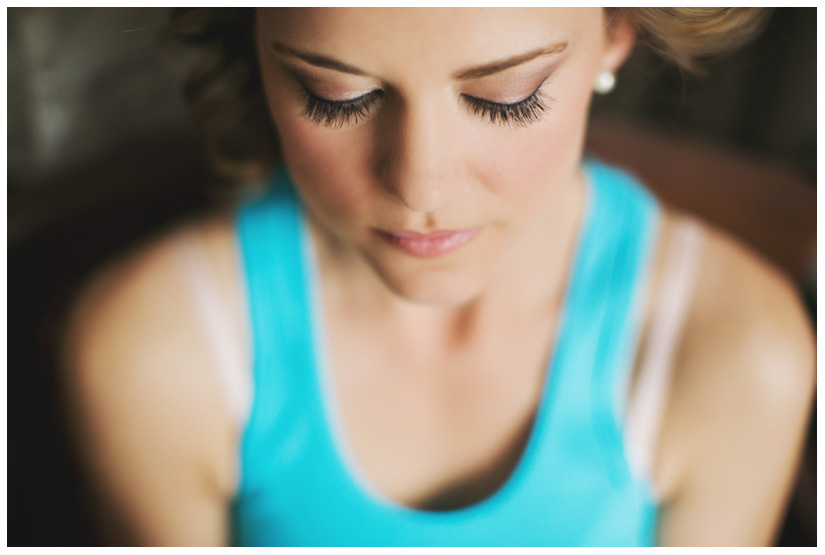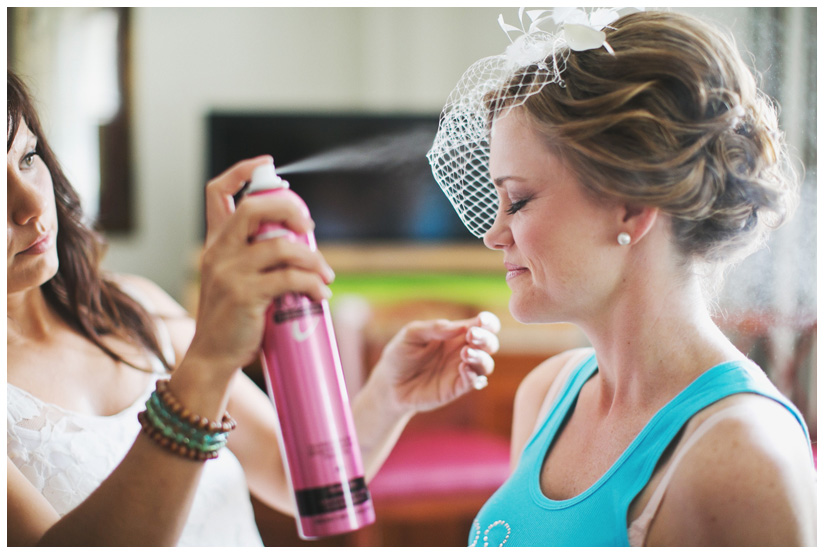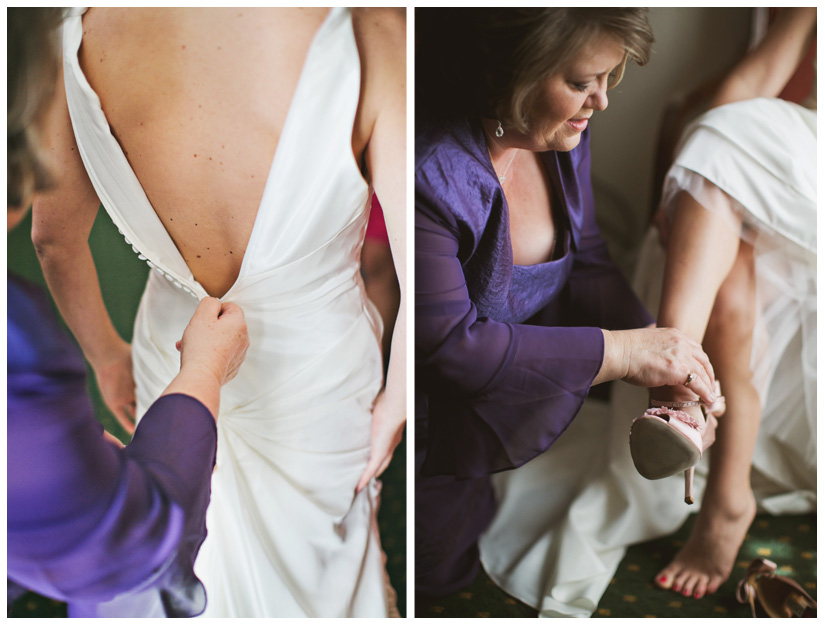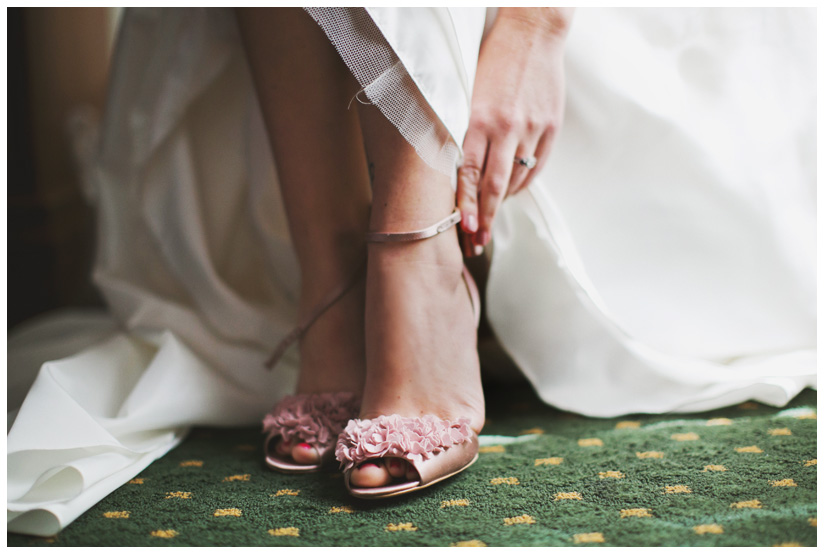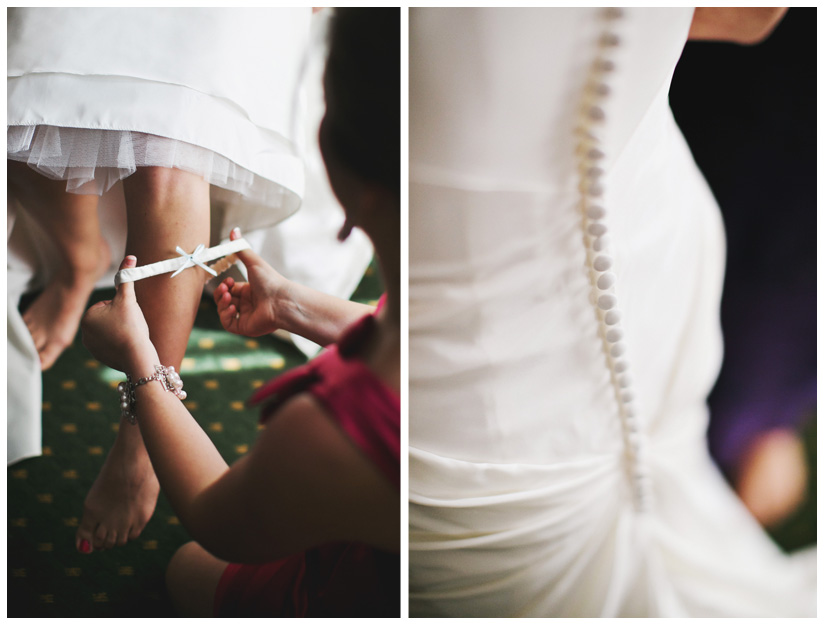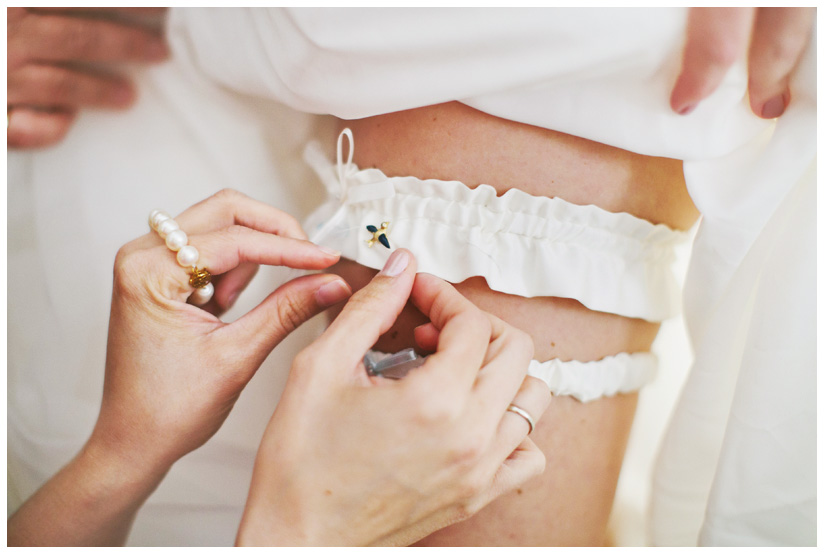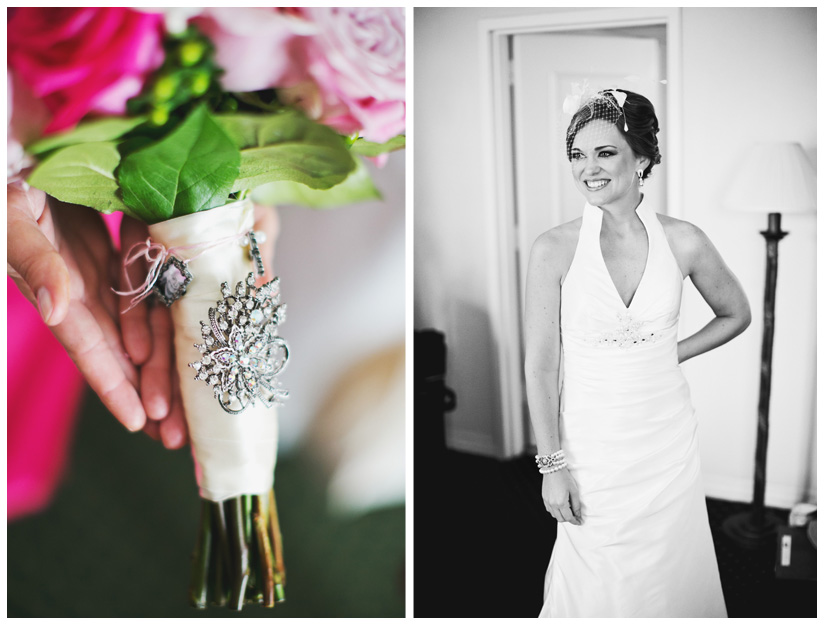 LOVE this – CheyAnne rode in a bicycle-pulled pedicab on the way to her First Look!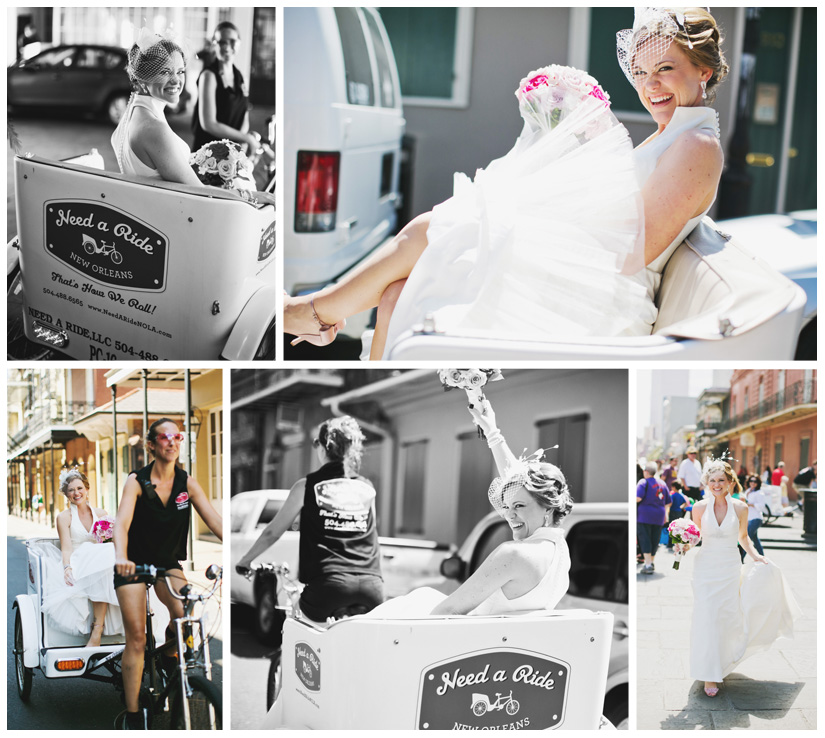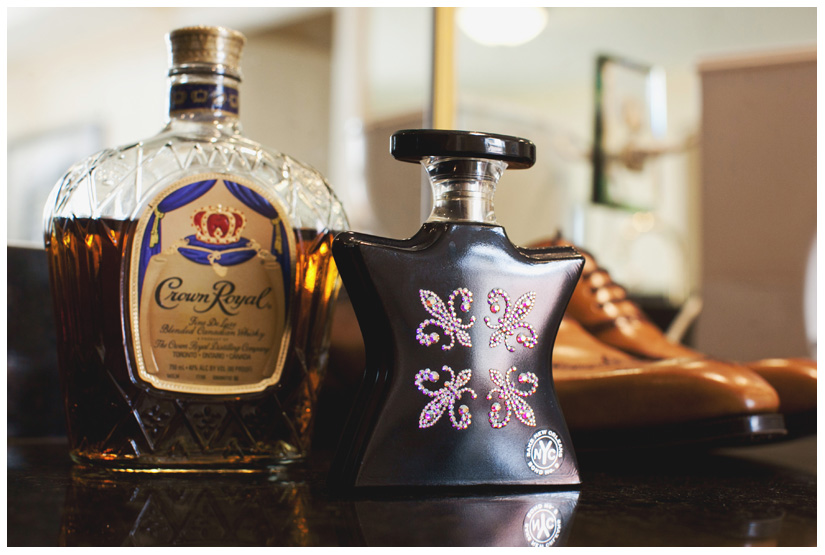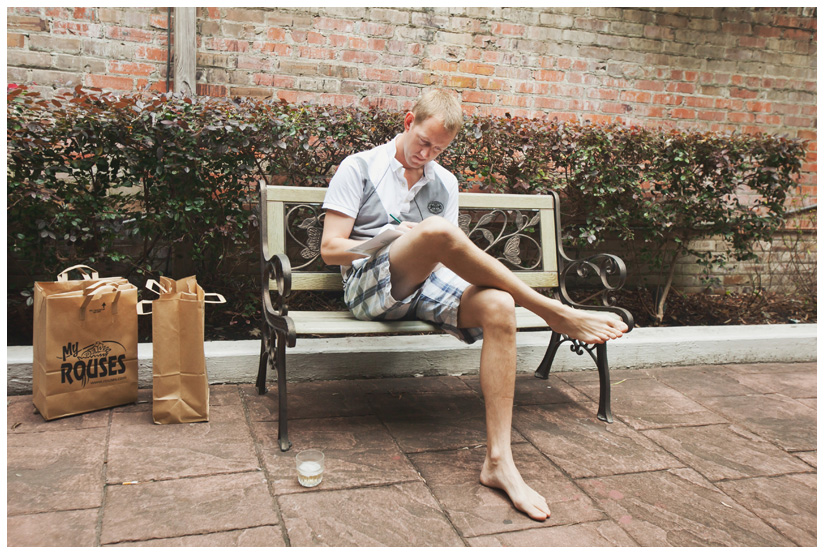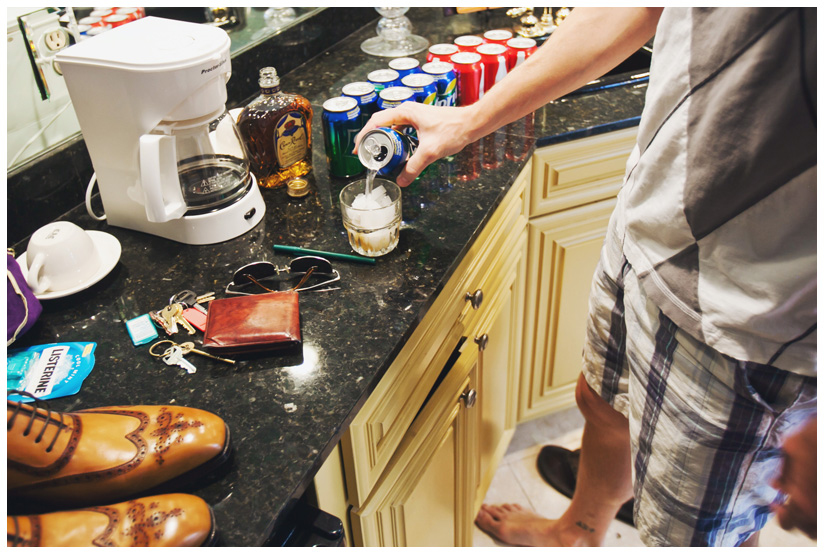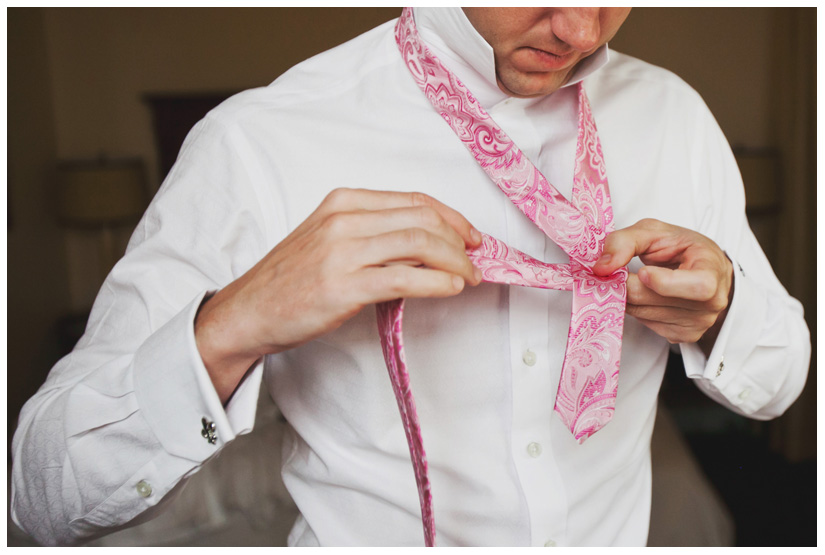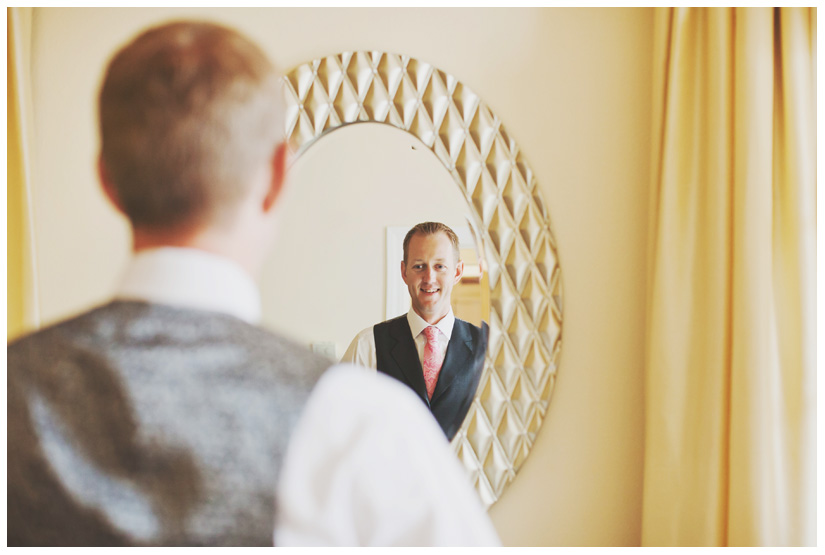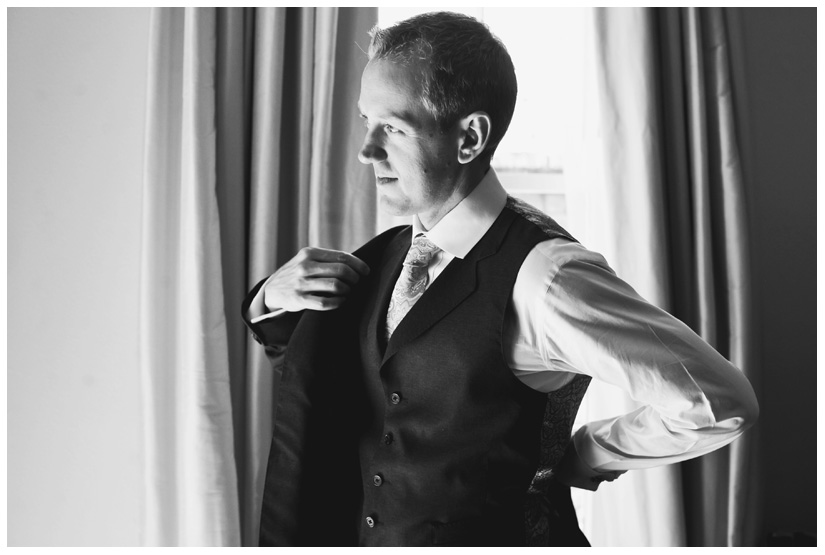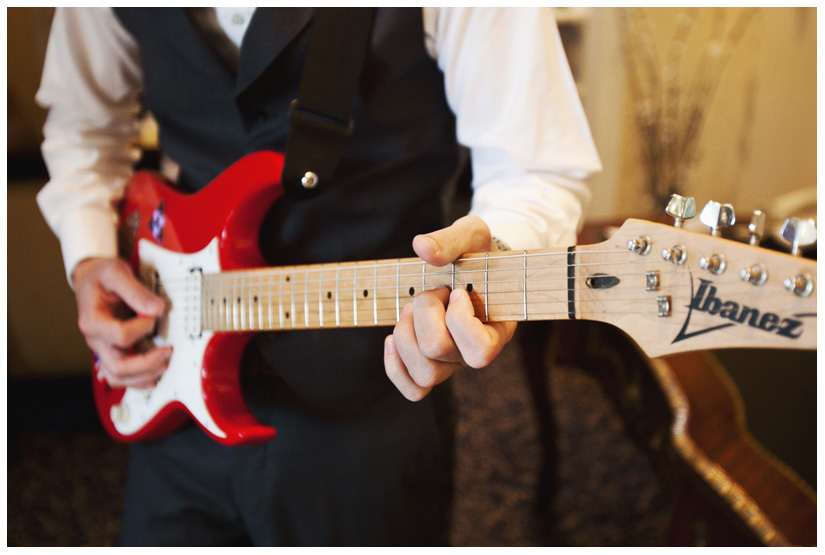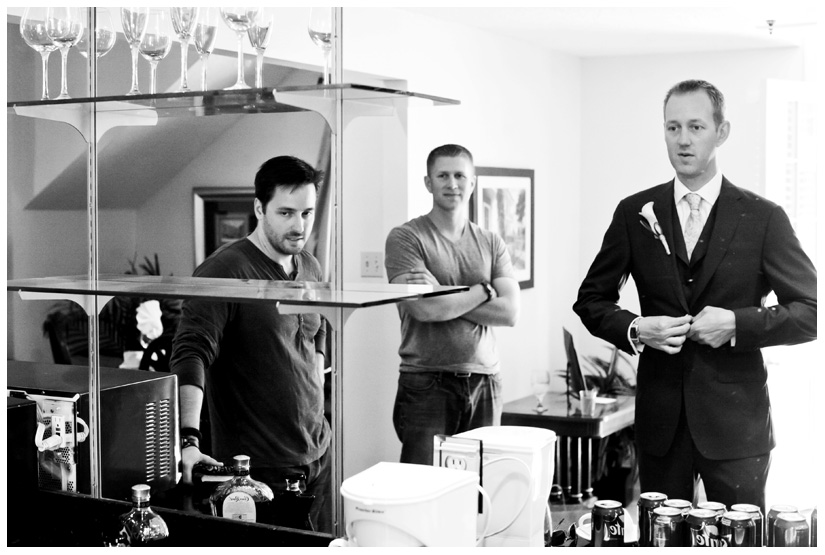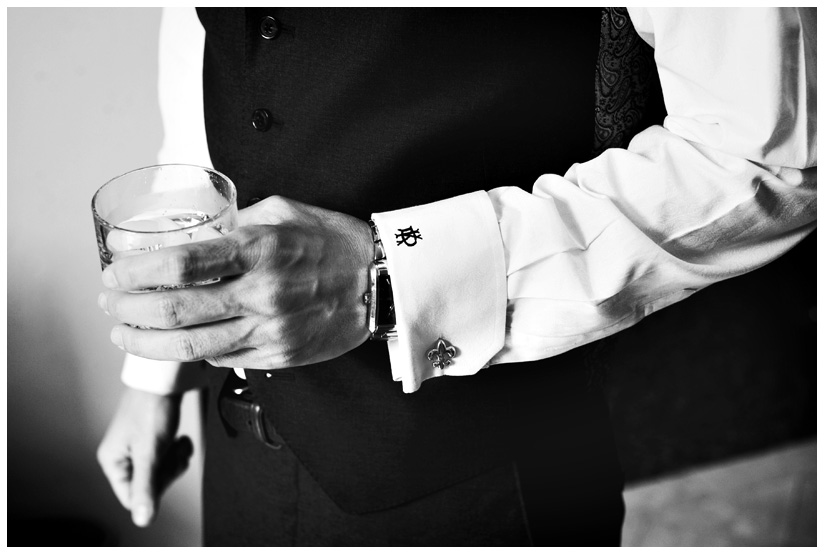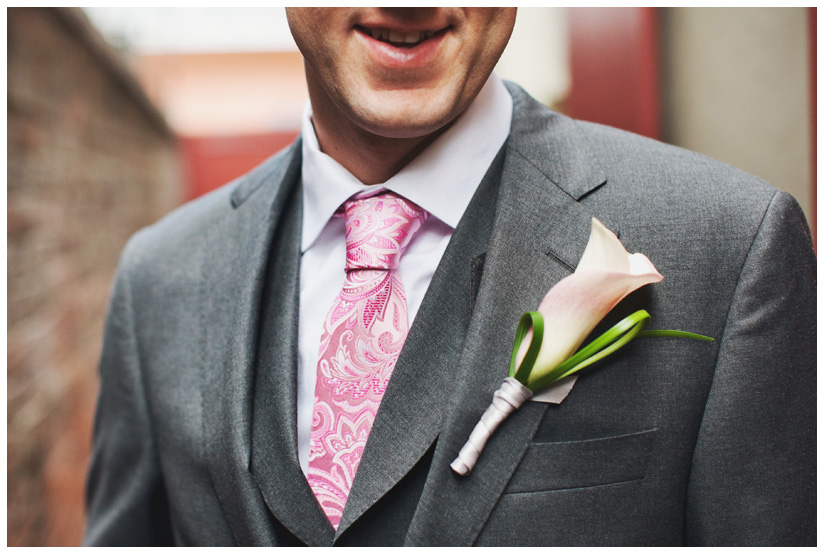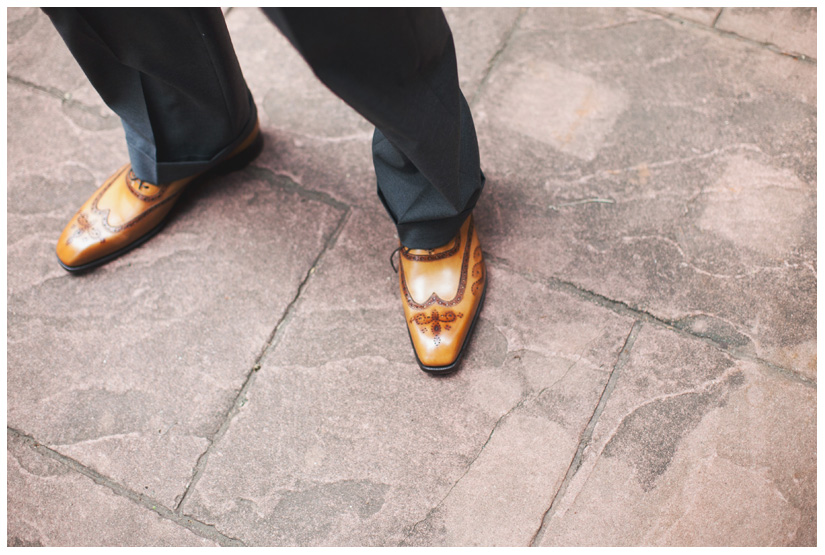 For the wedding day present, CheyAnne presented Doug with a huge bag full of socks – just in case he got "cold feet"!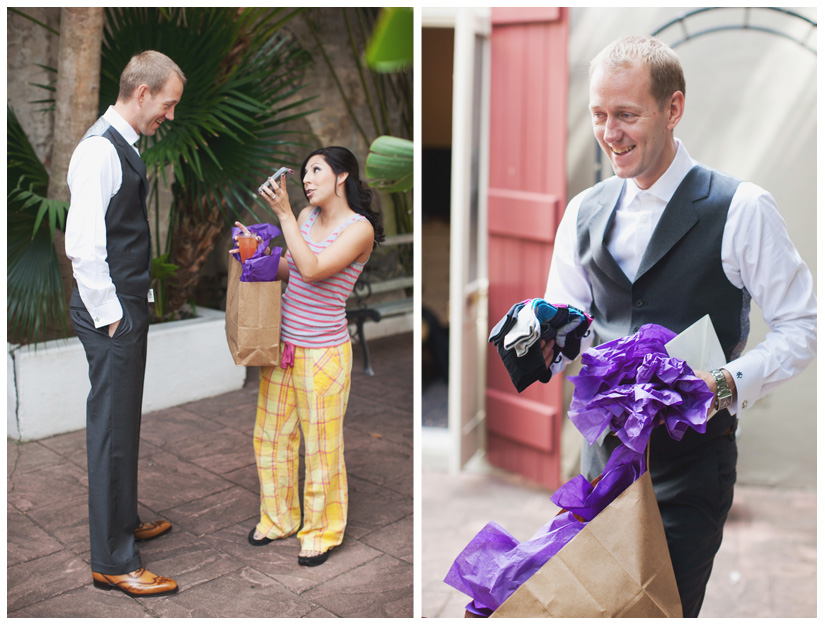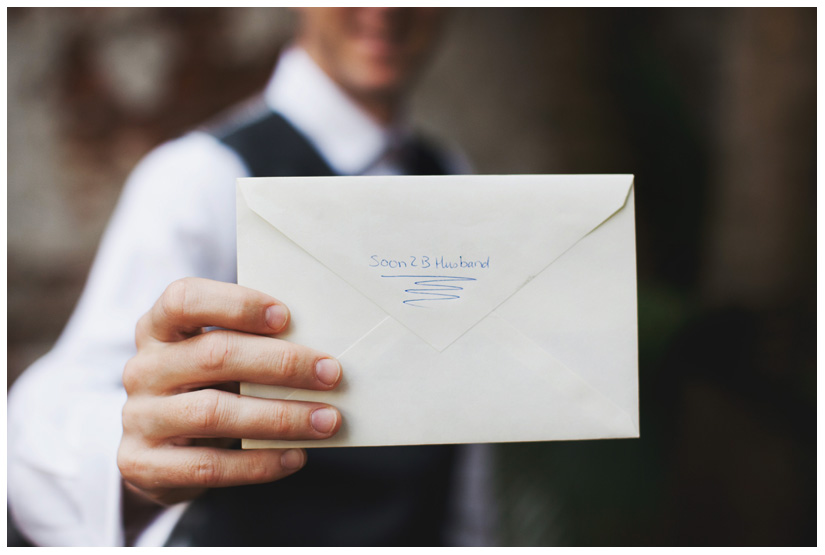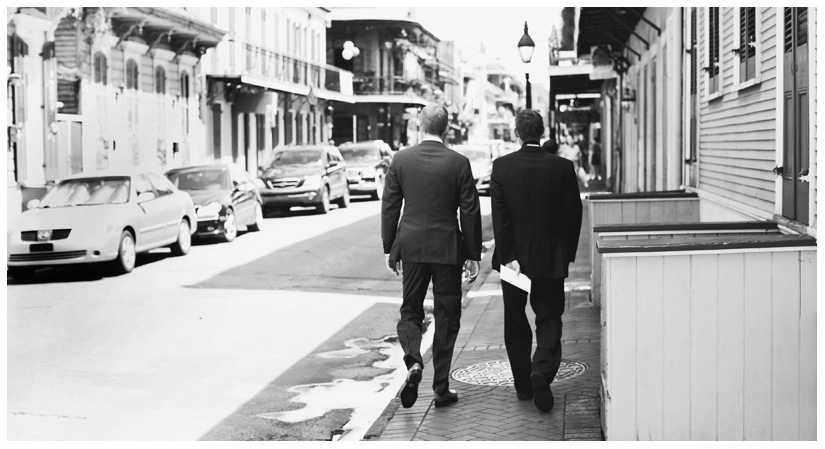 Being photographers themselves, Doug and CheyAnne knew the importance and value of doing a First Look.  They understand how much it can improve the flow of a wedding day, ease stress on the bride and groom, allow for more (and better) photos, and enable them to get to their guests immediately after the ceremony, so it was a given that they would see each other beforehand.  I think their photos are truly a testament to the benefit of a First Look – none of the images below would have been taken had they opted to go the traditional route and see each other at the ceremony (and as you'll see shortly, the moment when CheyAnne walked down to aisle to Doug was no less special or emotional because of the First Look!).  If this doesn't convince someone that a First Look is a great choice, I don't know what will!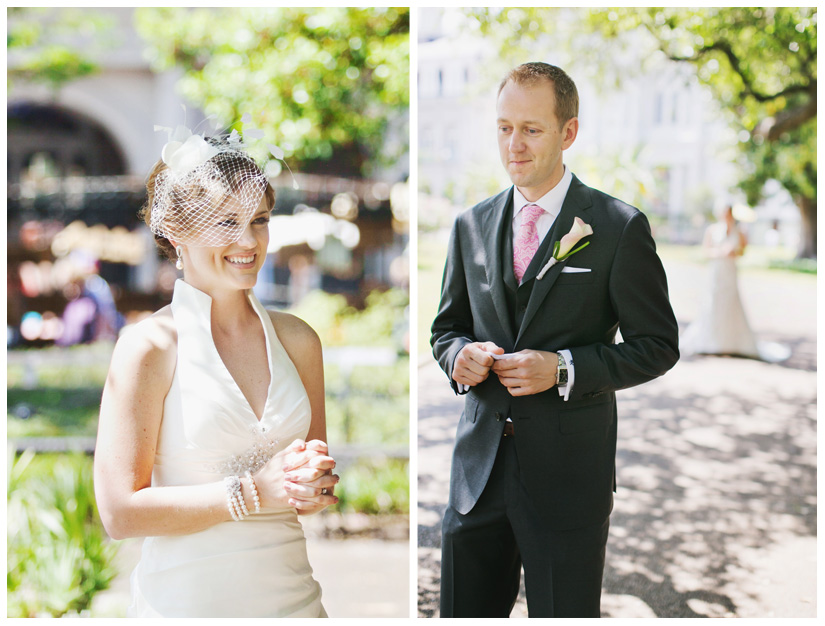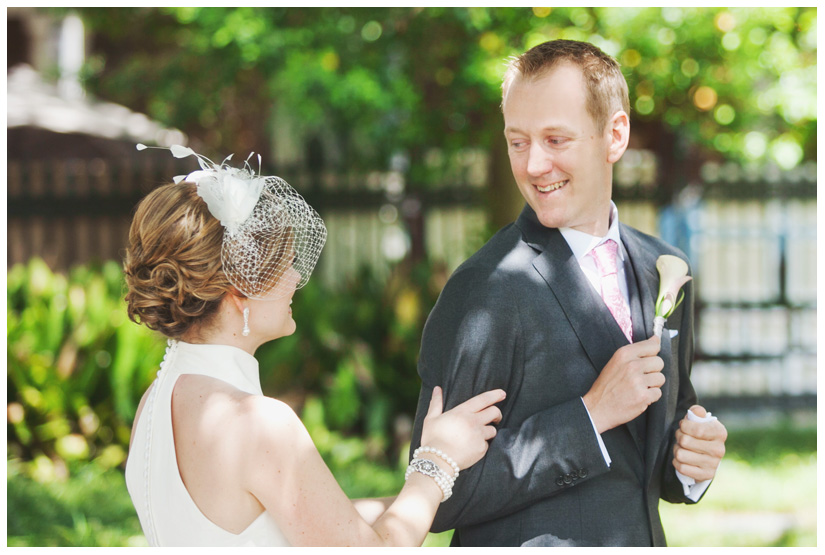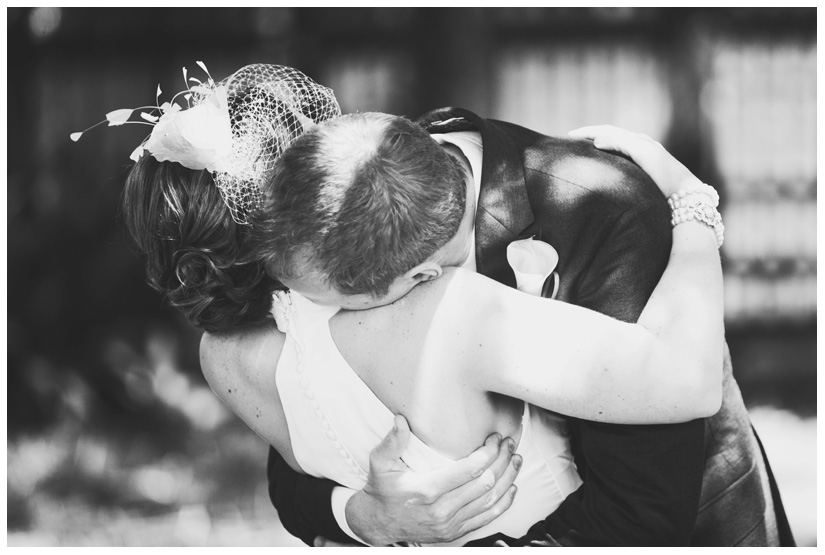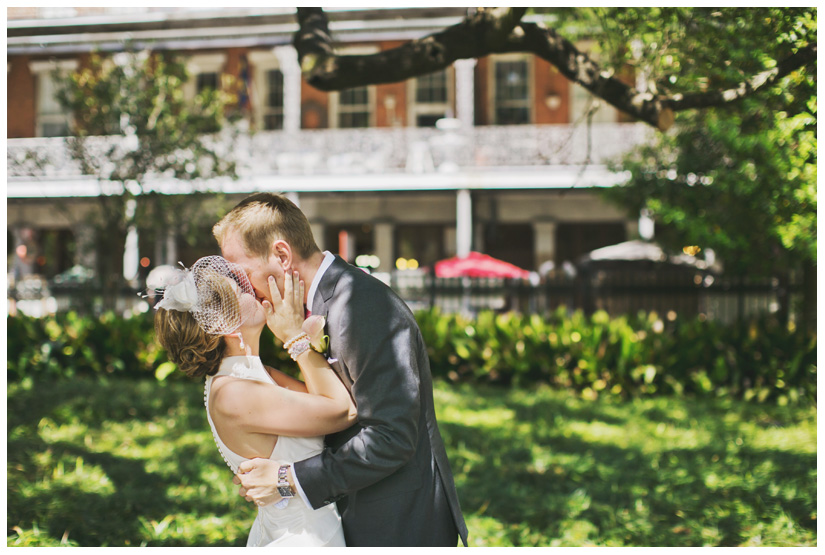 This image that Jason captured during the First Look makes me emotional every time I see it.  This is what every bride wants to see on her wedding day – a man so in love and so happy to see you that it brings him to tears!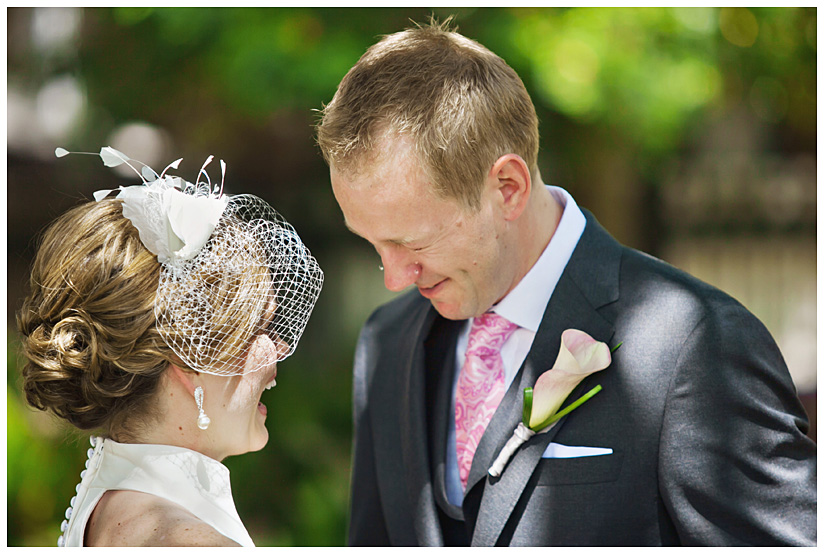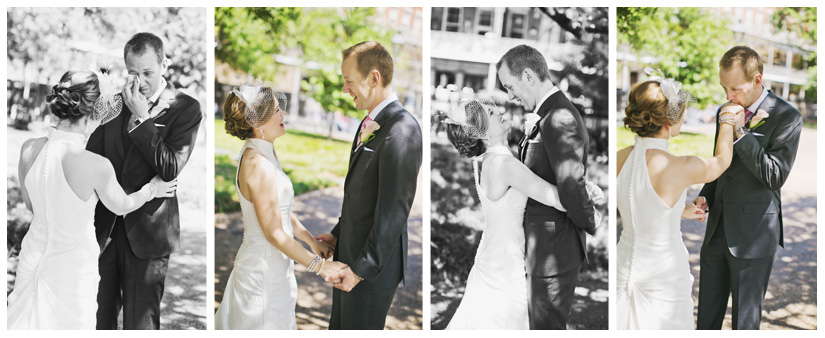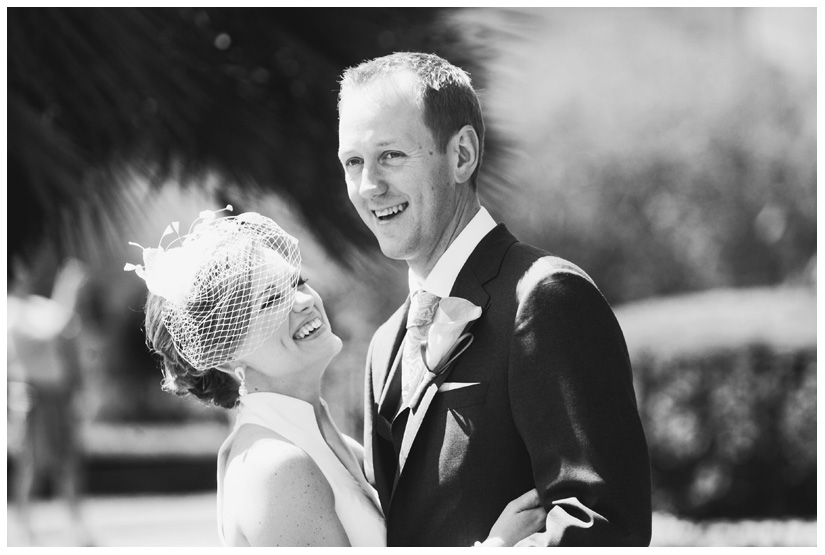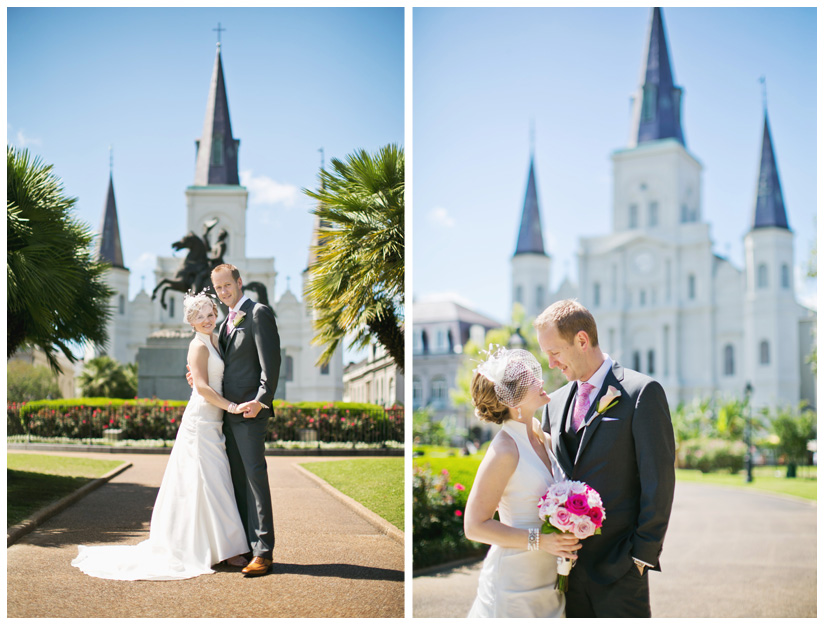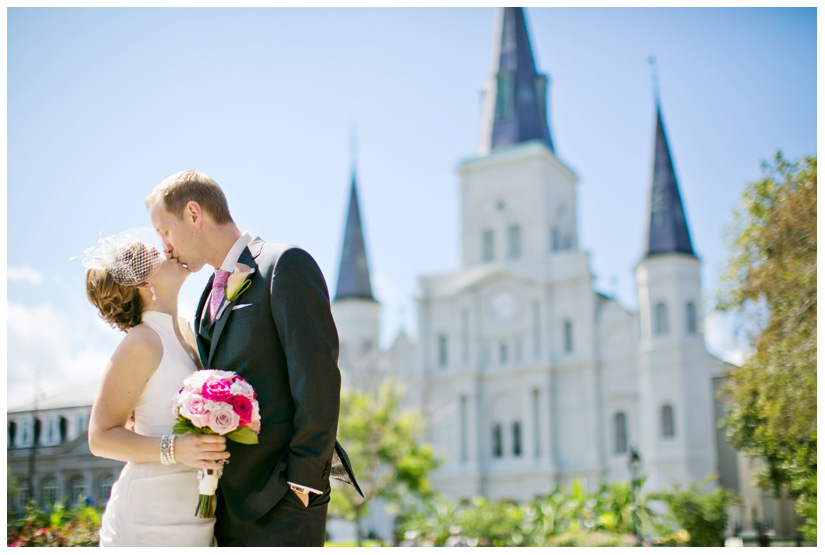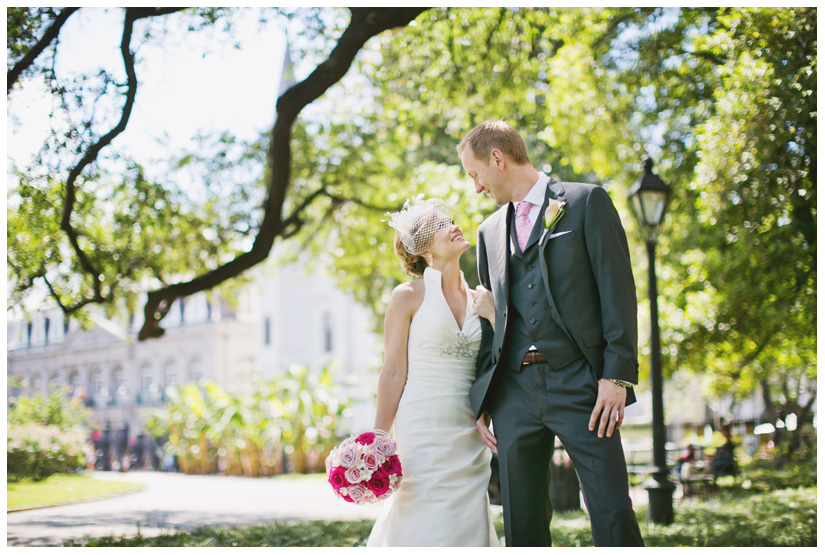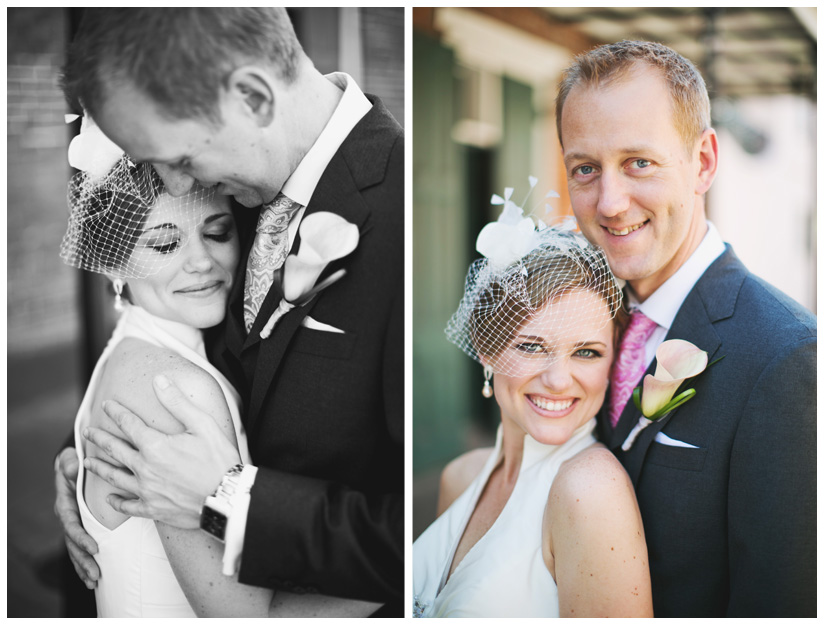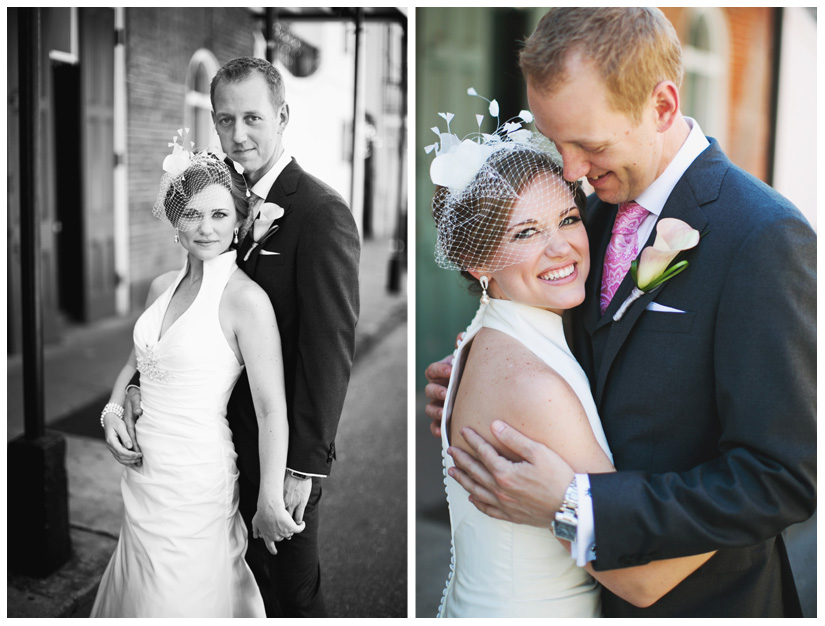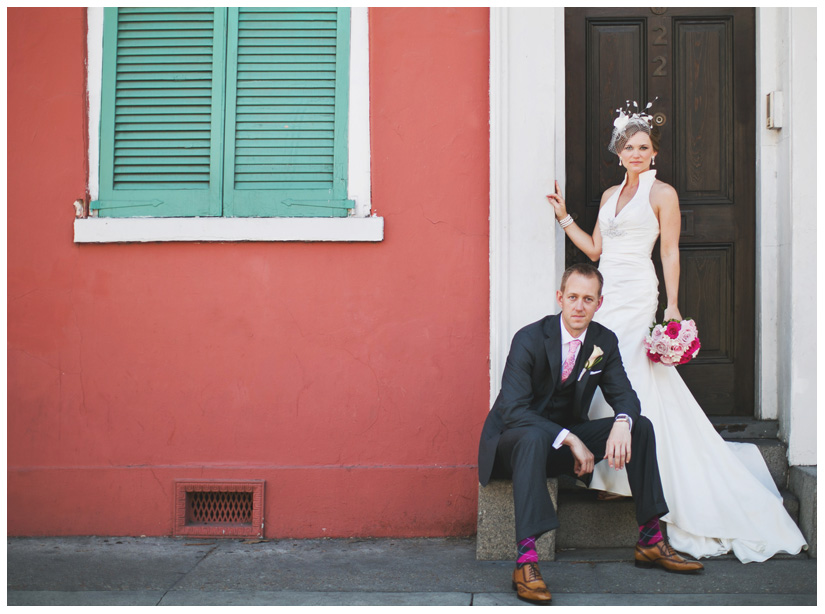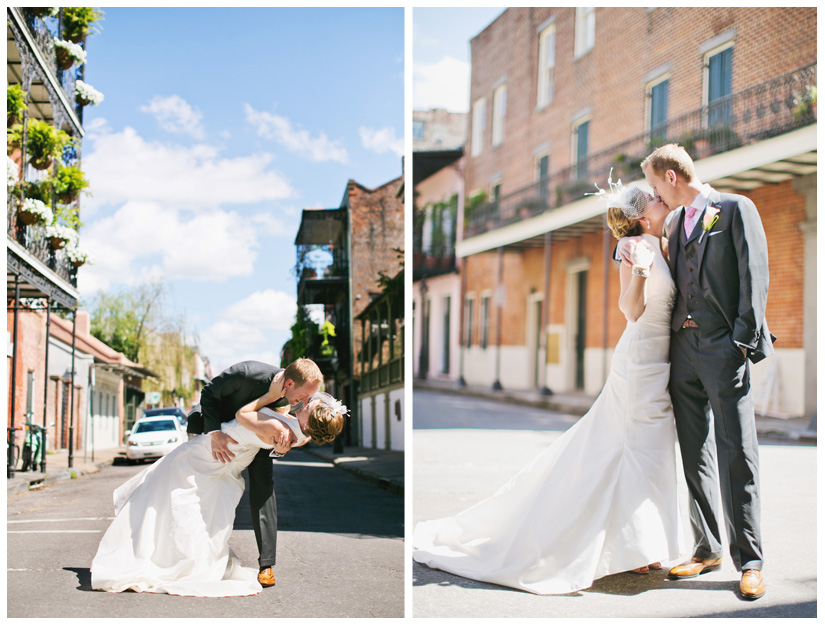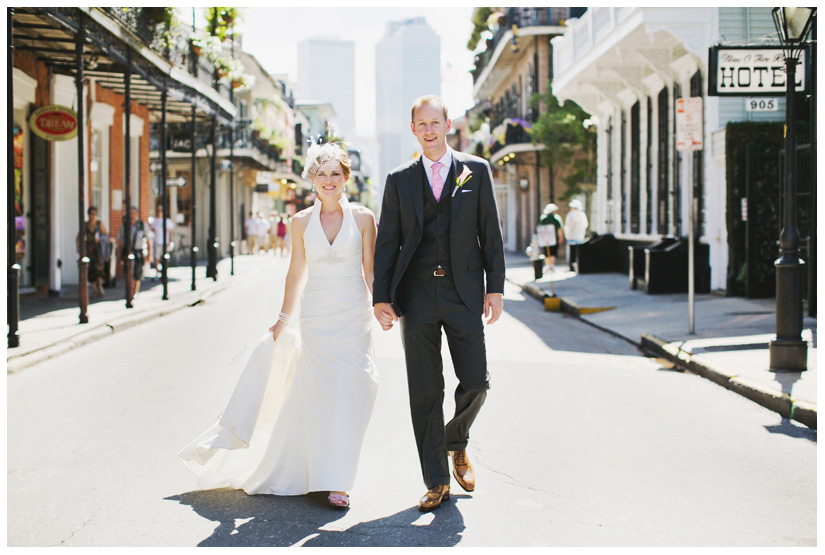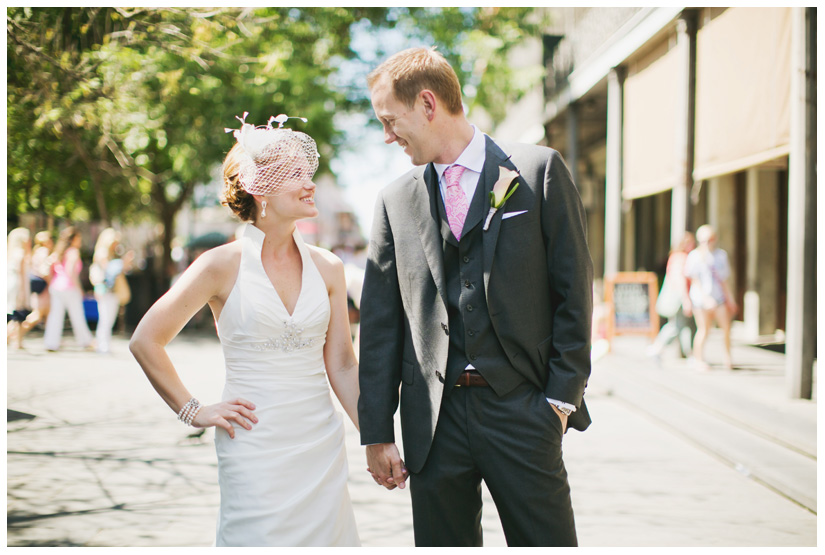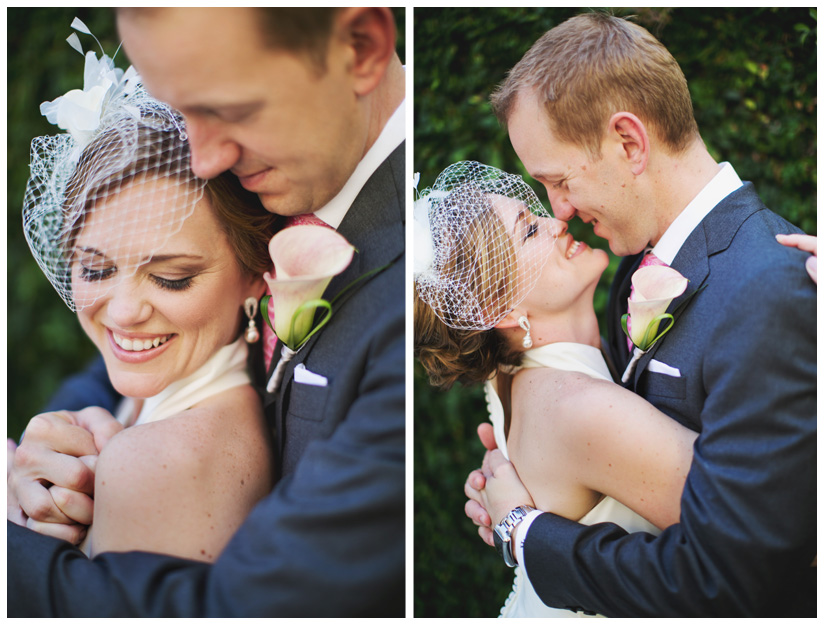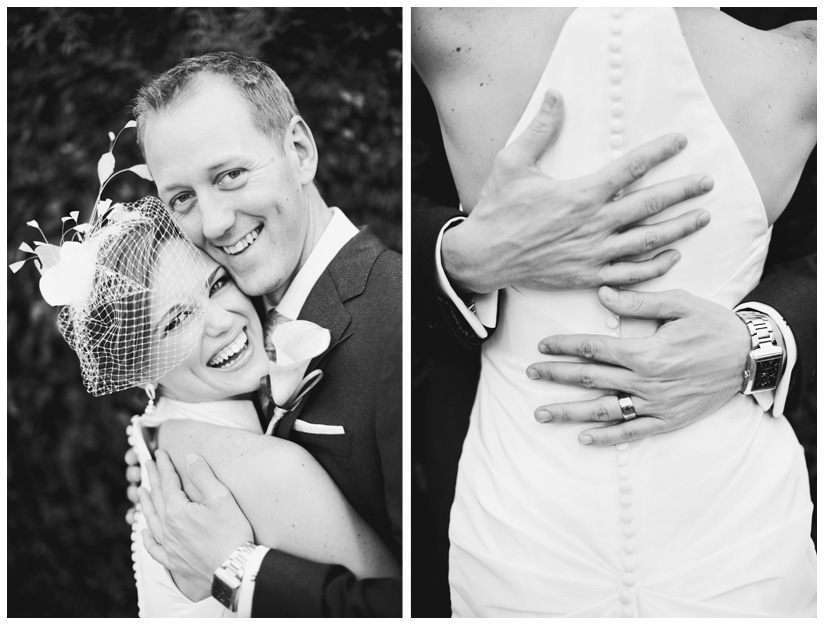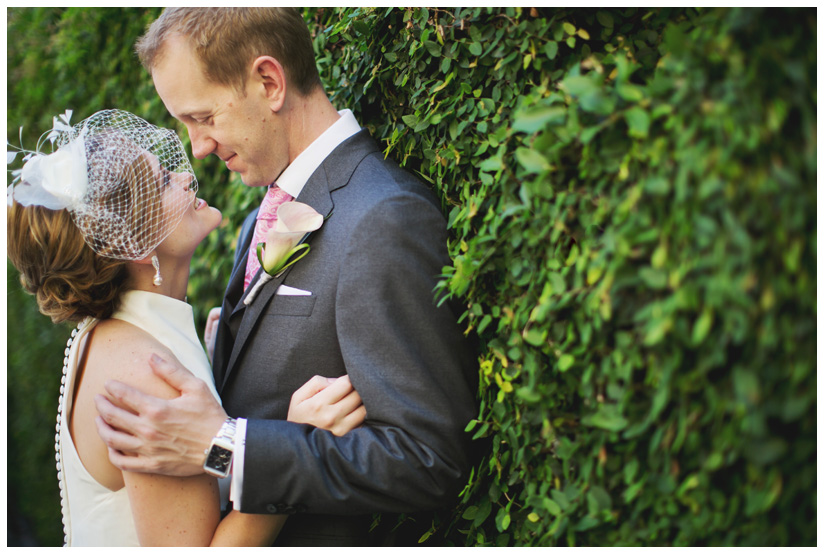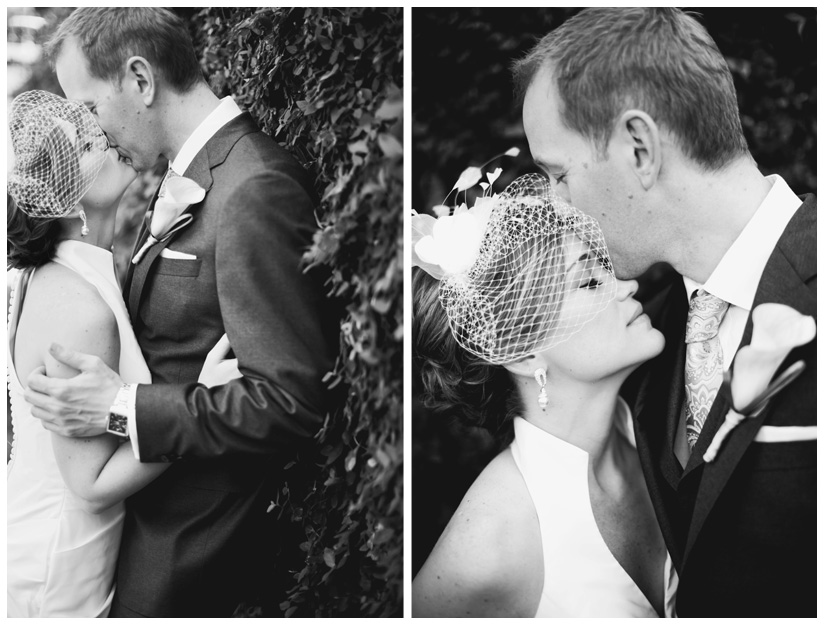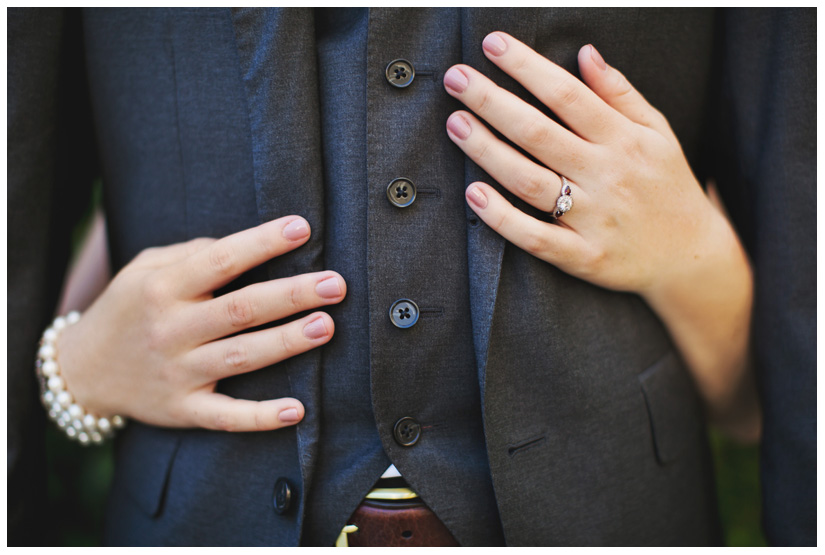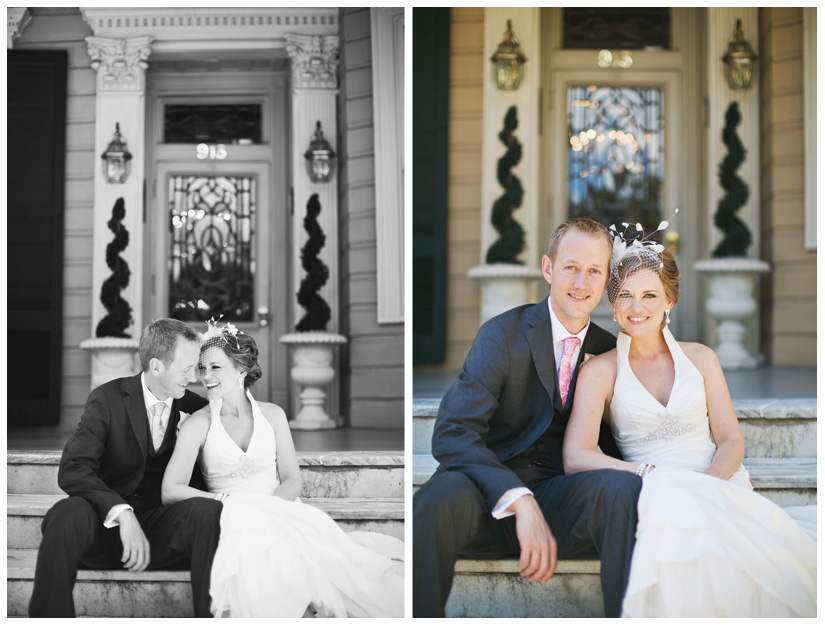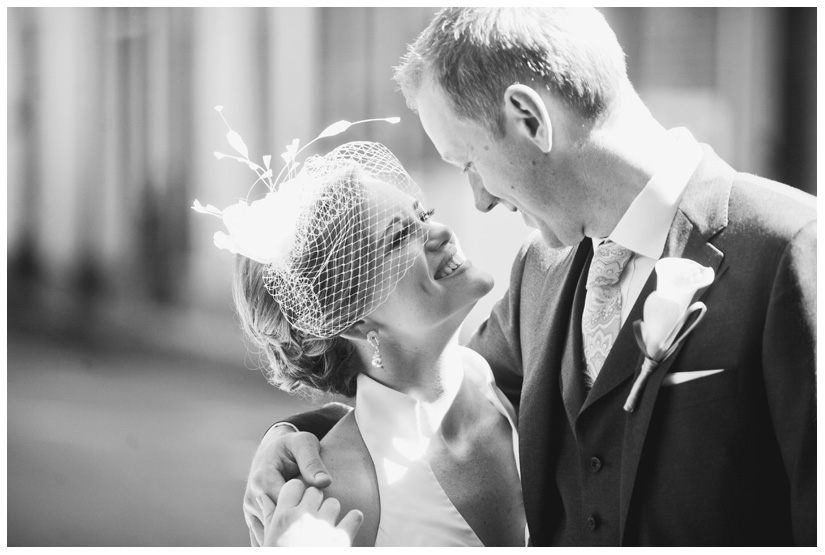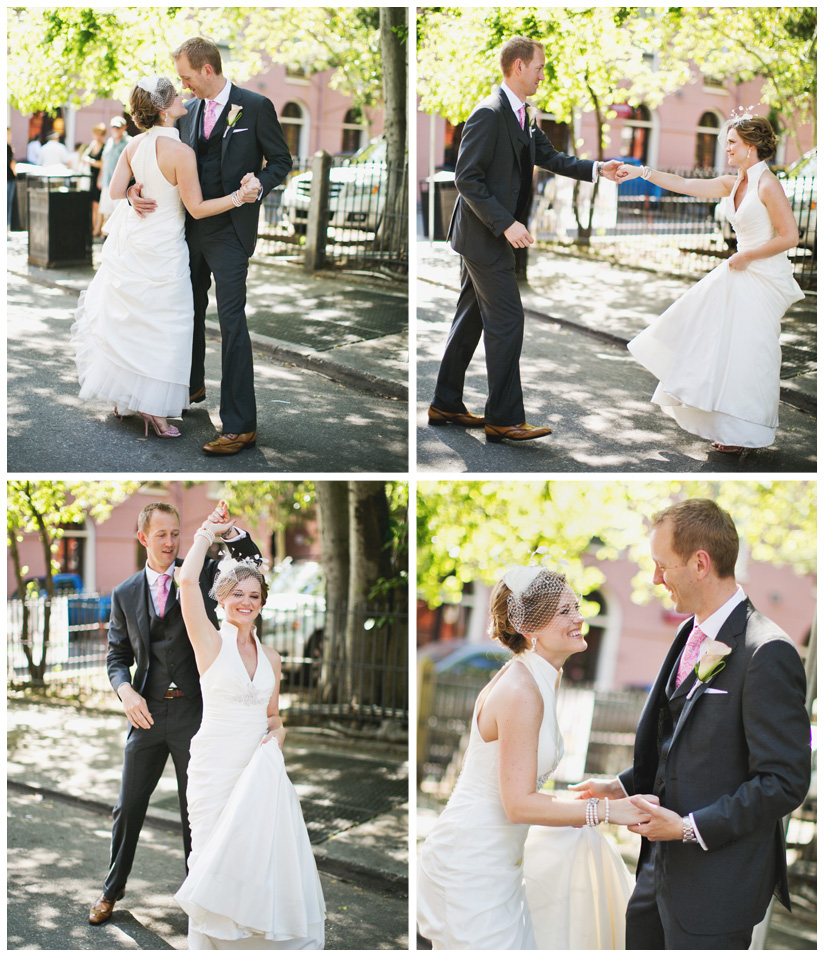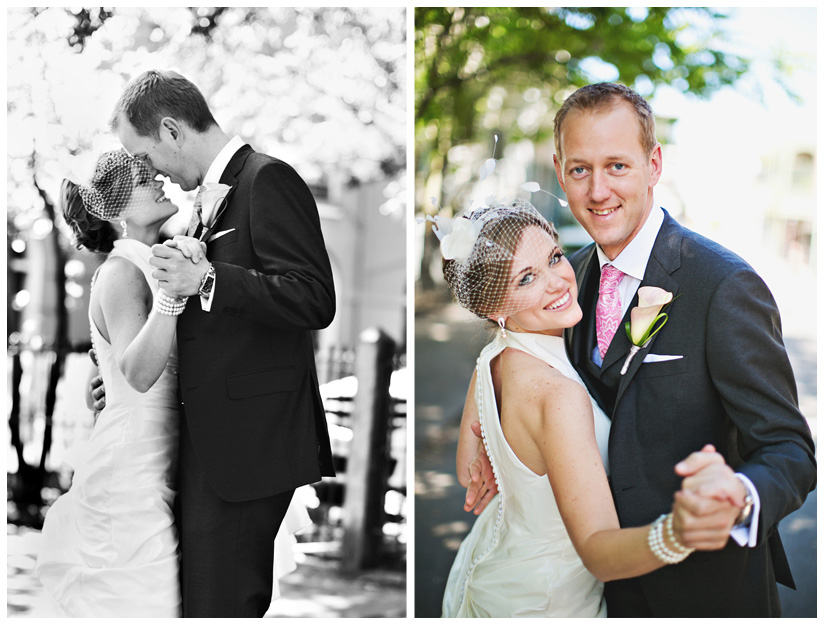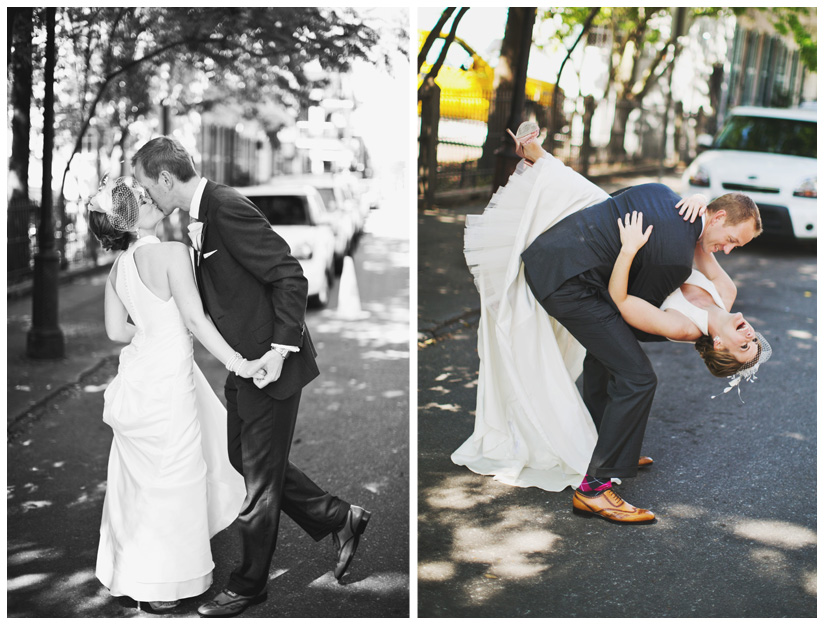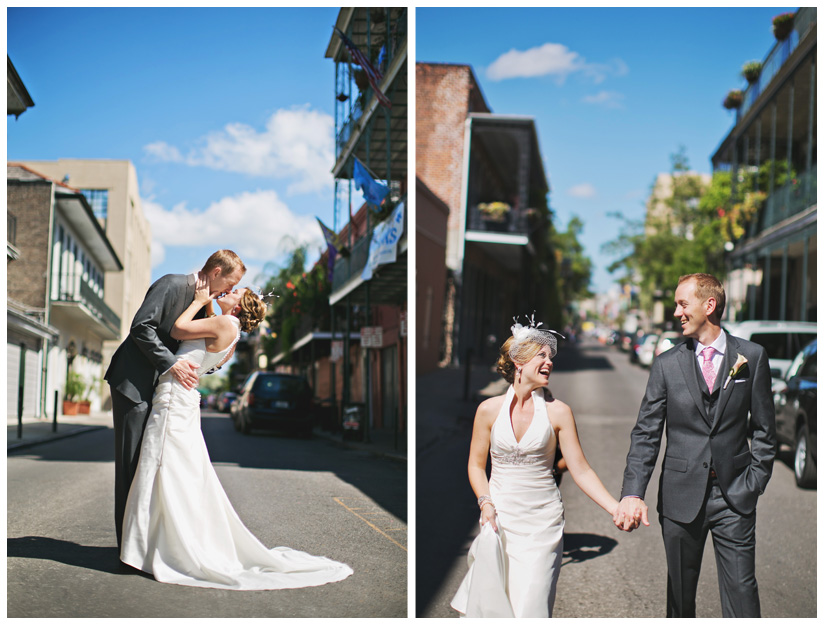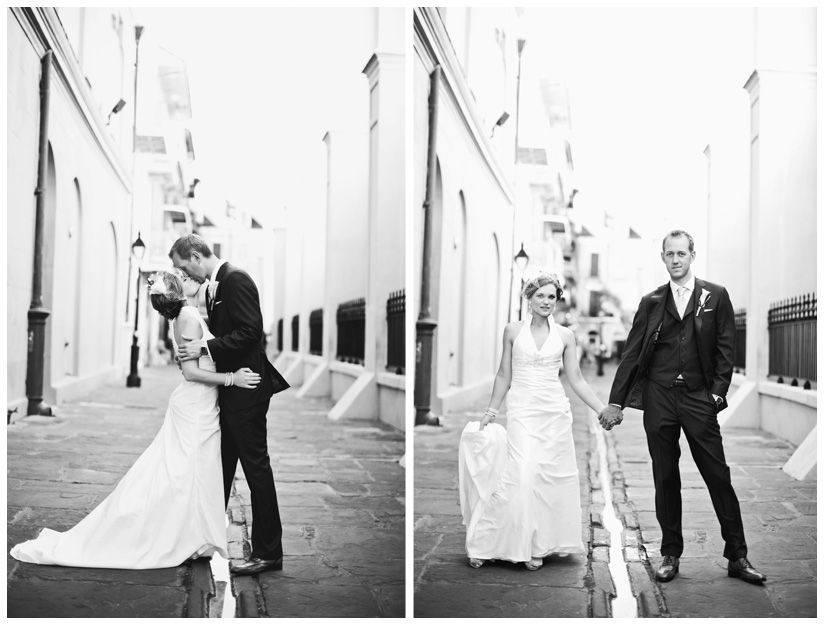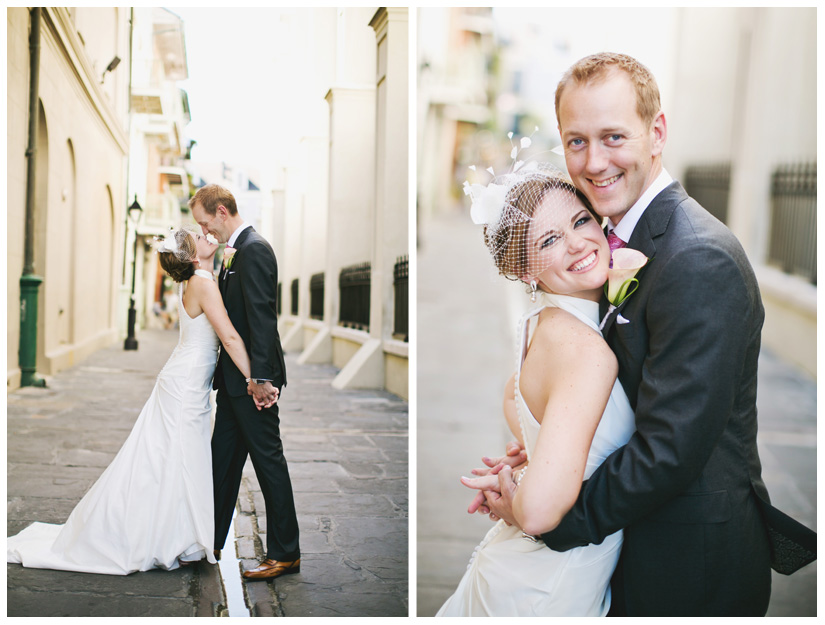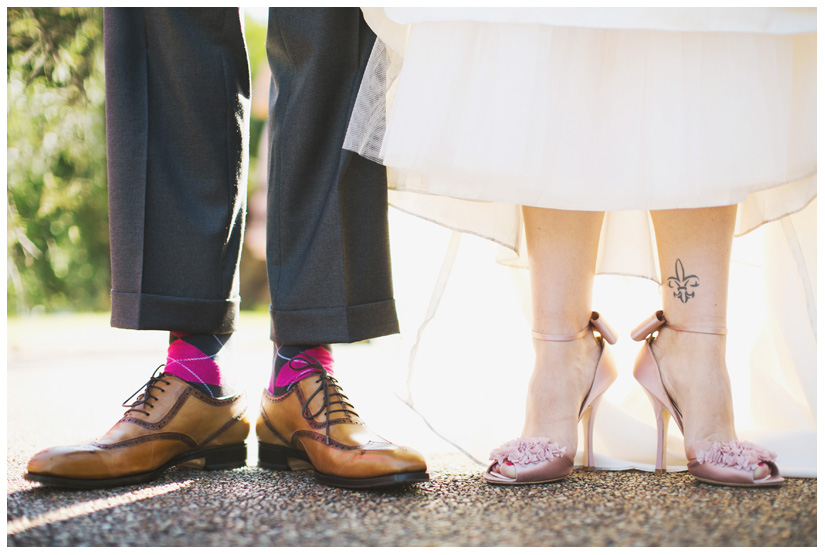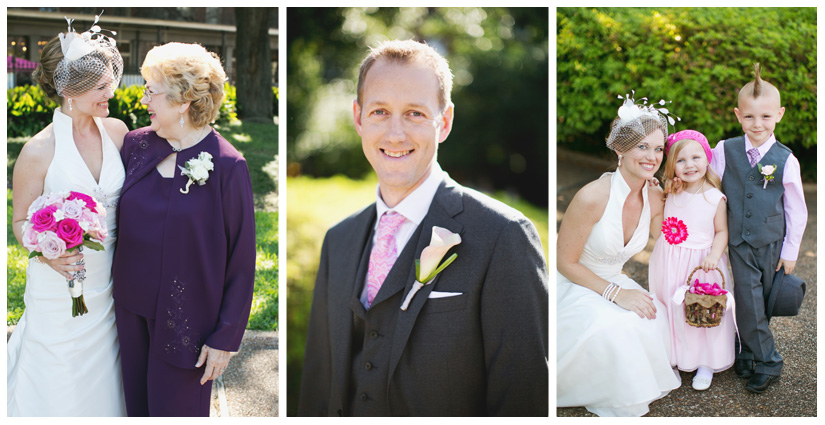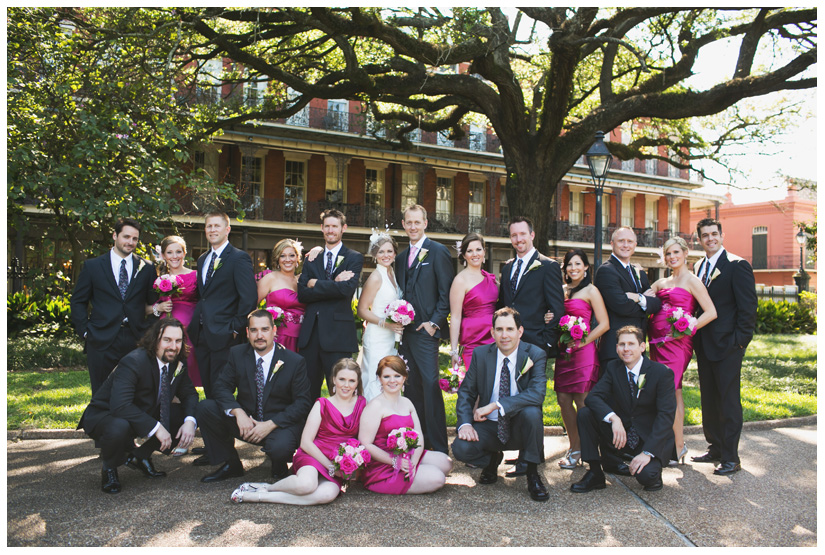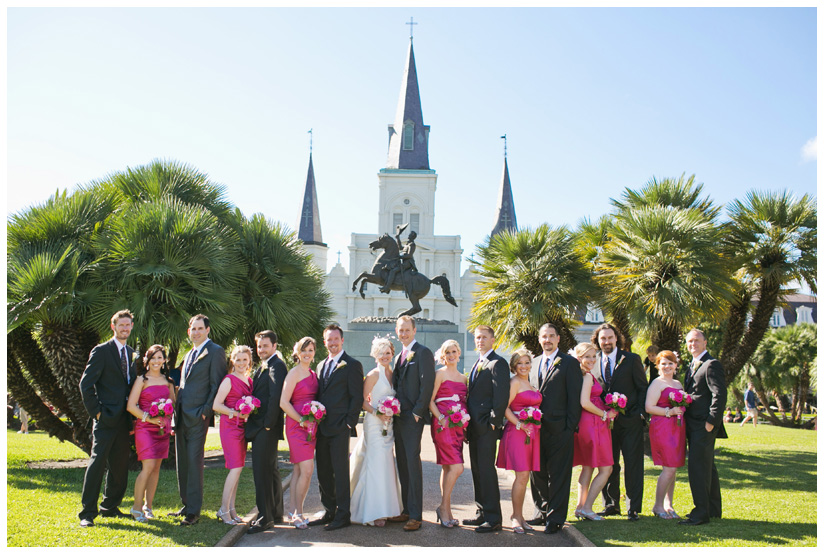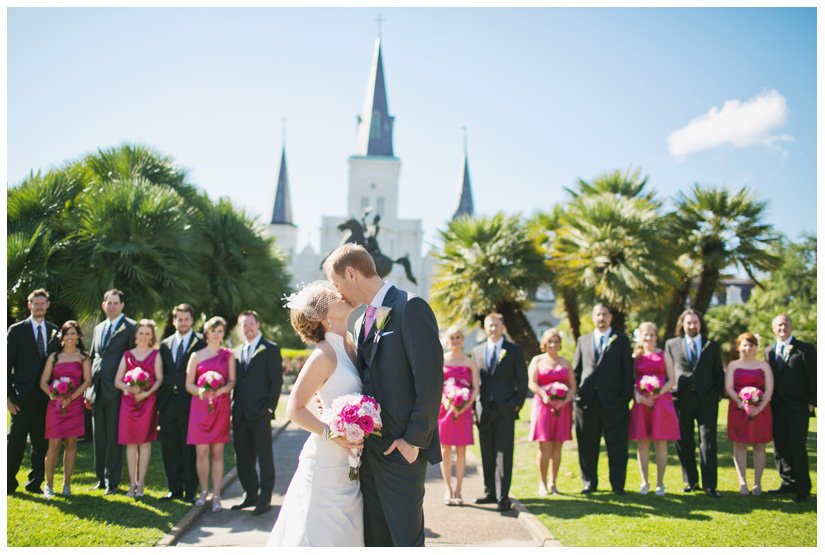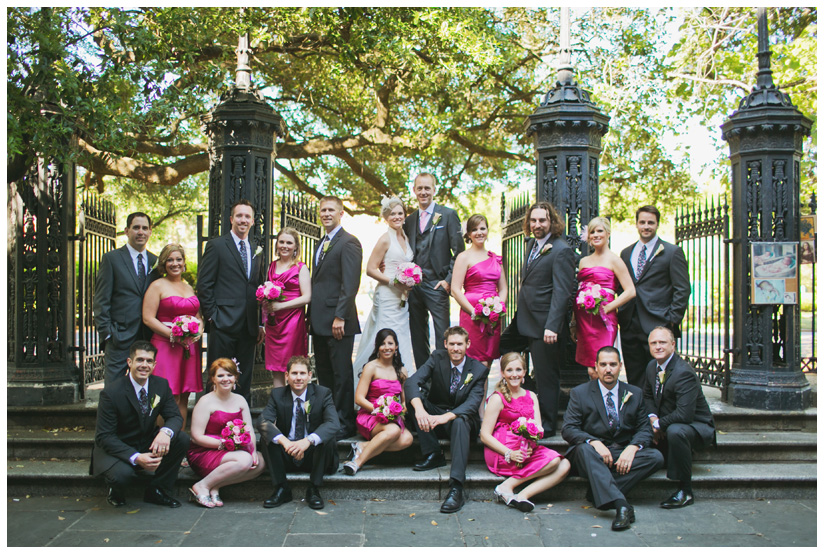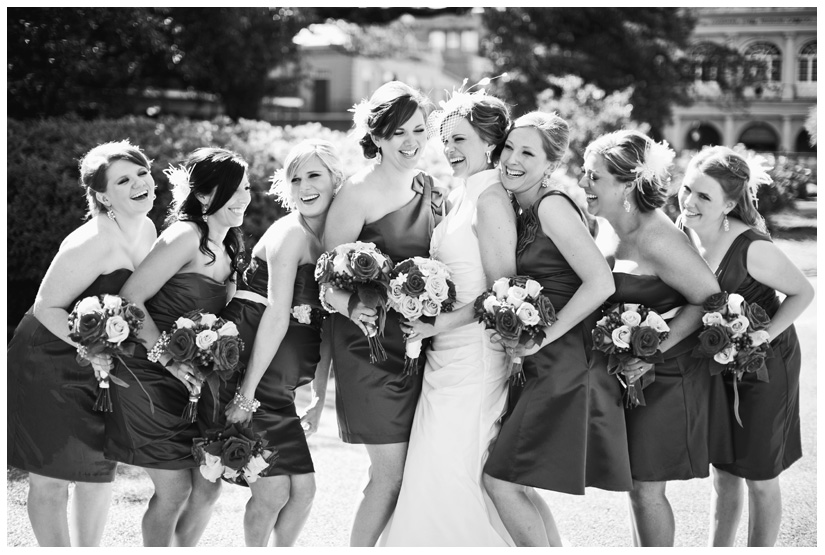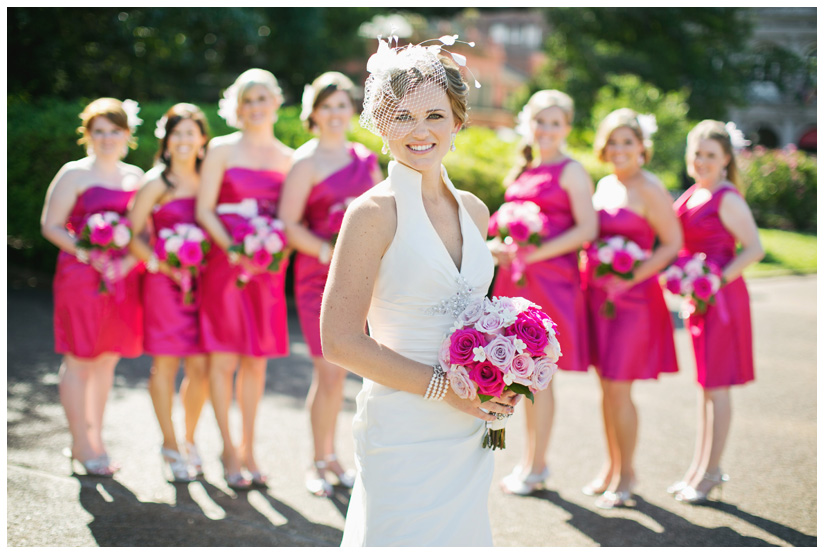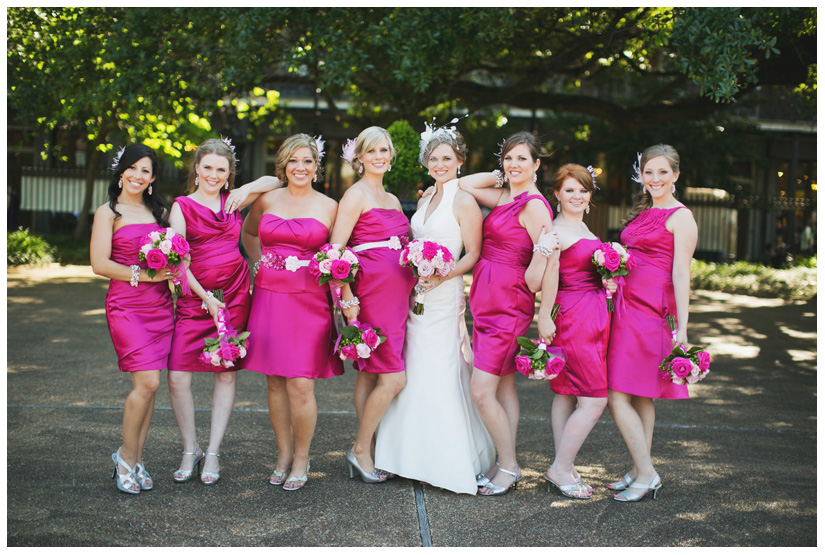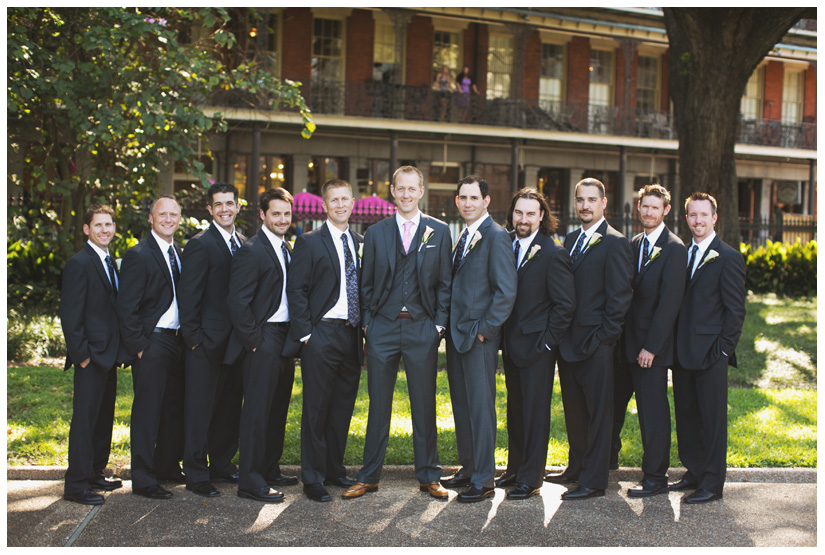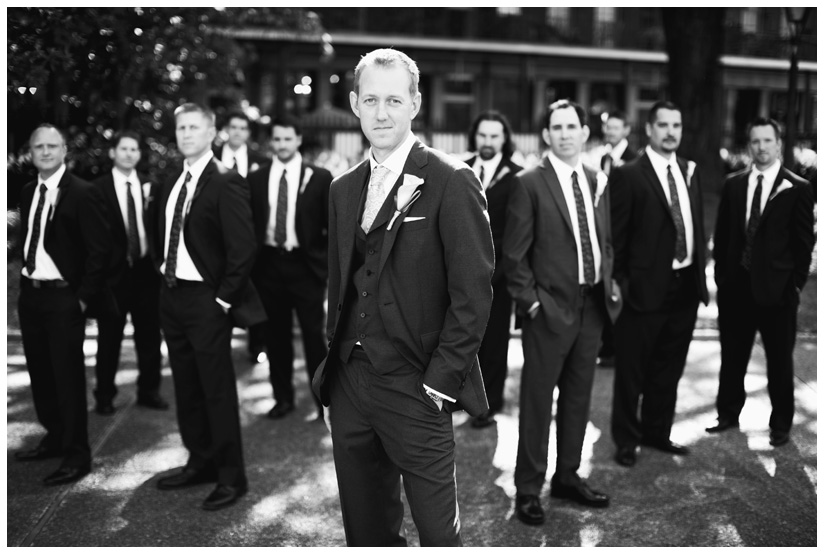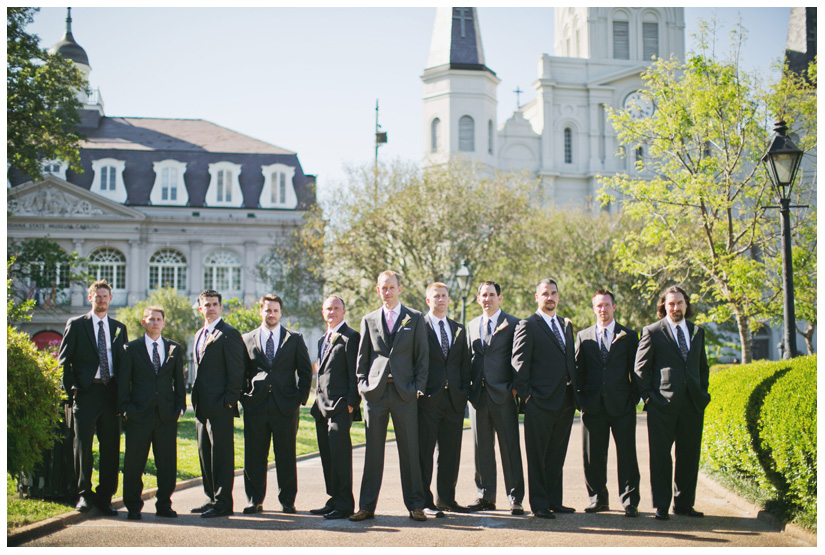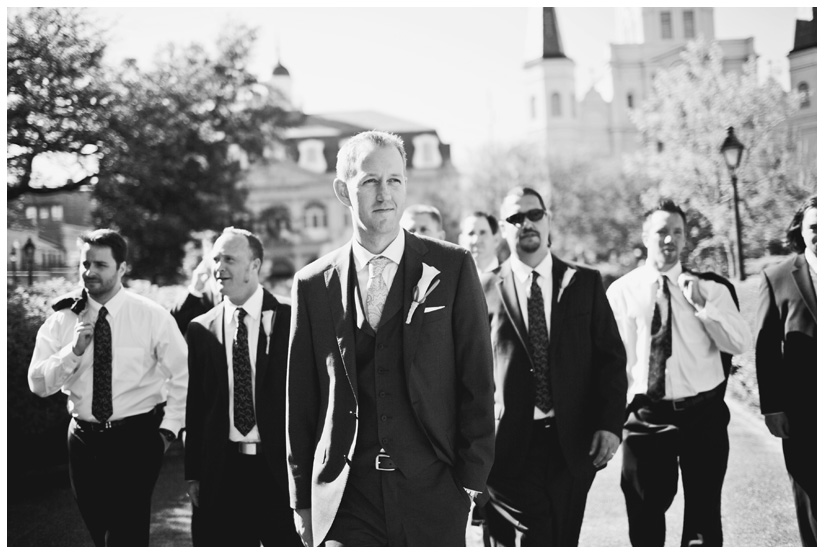 In true Southern fashion, CheyAnne had customized handkerchiefs made for her parents and Doug.  This one she presented to him just before the ceremony: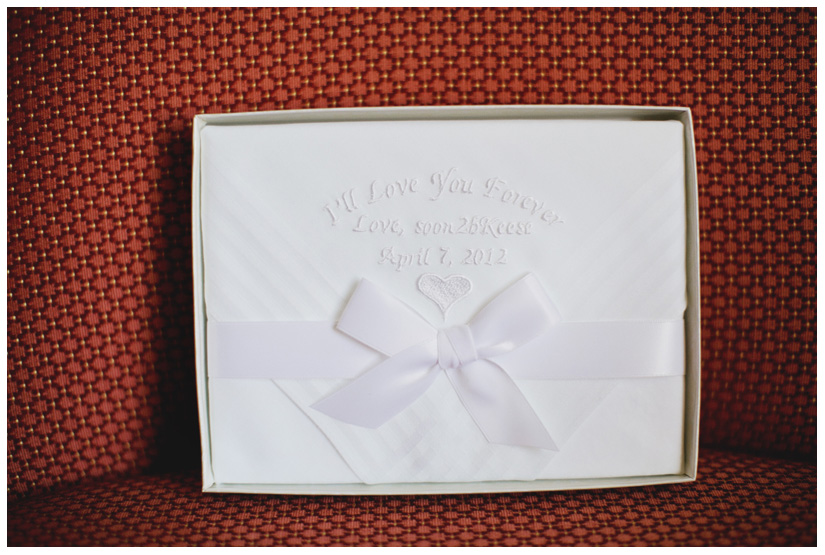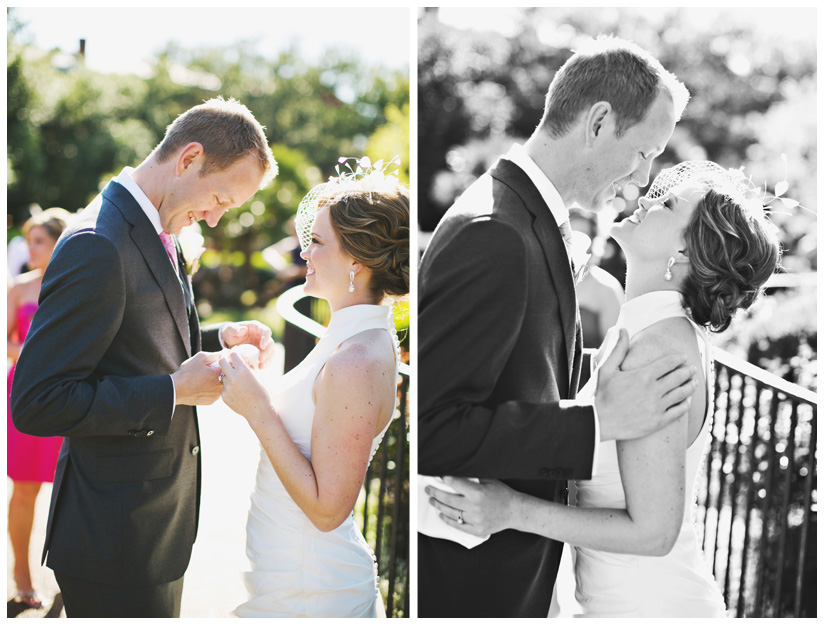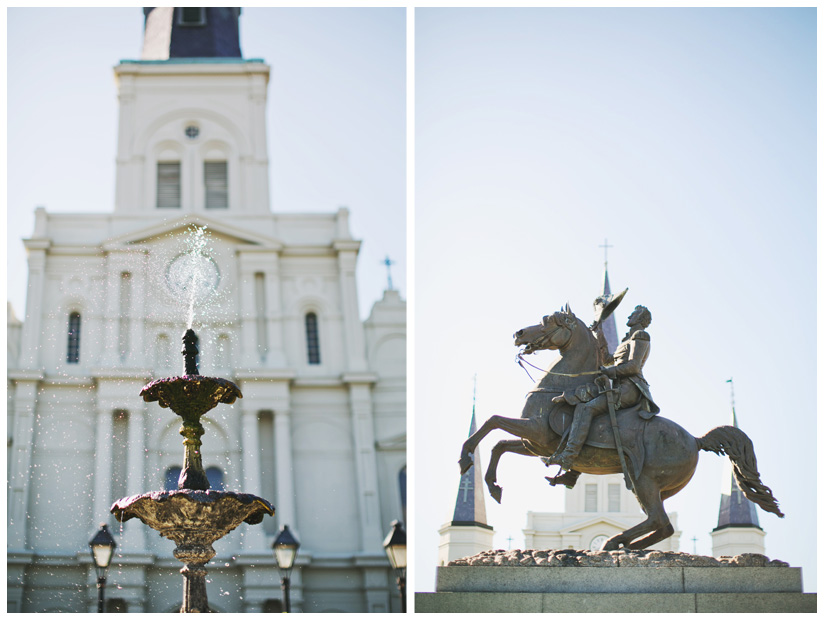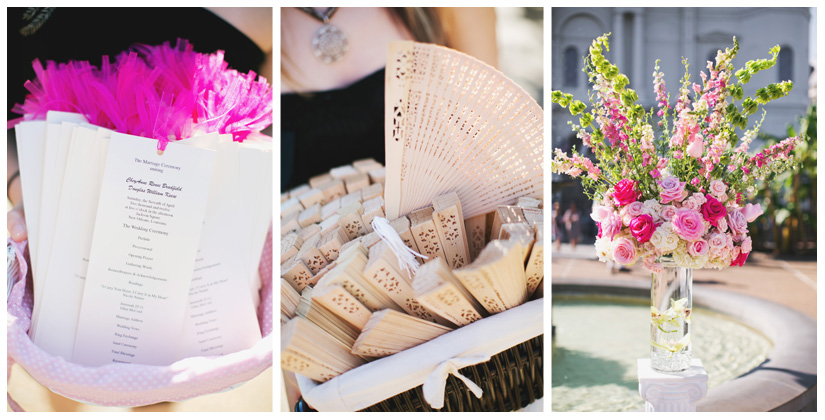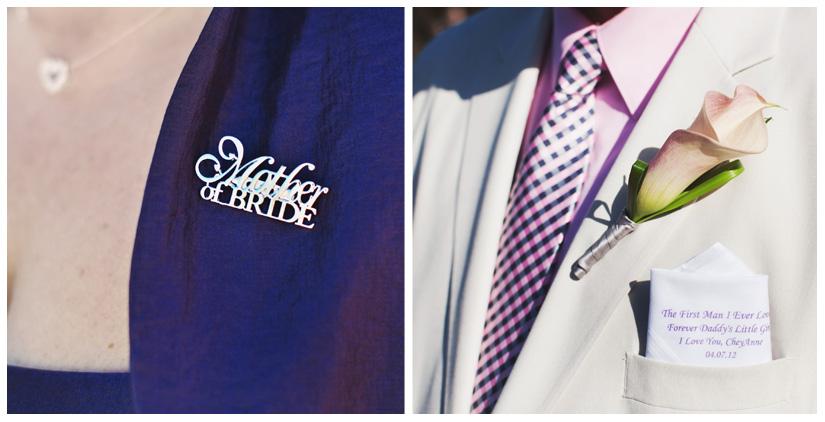 See what I mean about the walk down the aisle still being special?  A lot of my brides and grooms worry that doing a First Look will take away from that moment, but I can tell you from personal experience (and these photos are evidence) that NOTHING can possibly take away from the sheer joy and happiness of knowing that you're about to marry your best friend.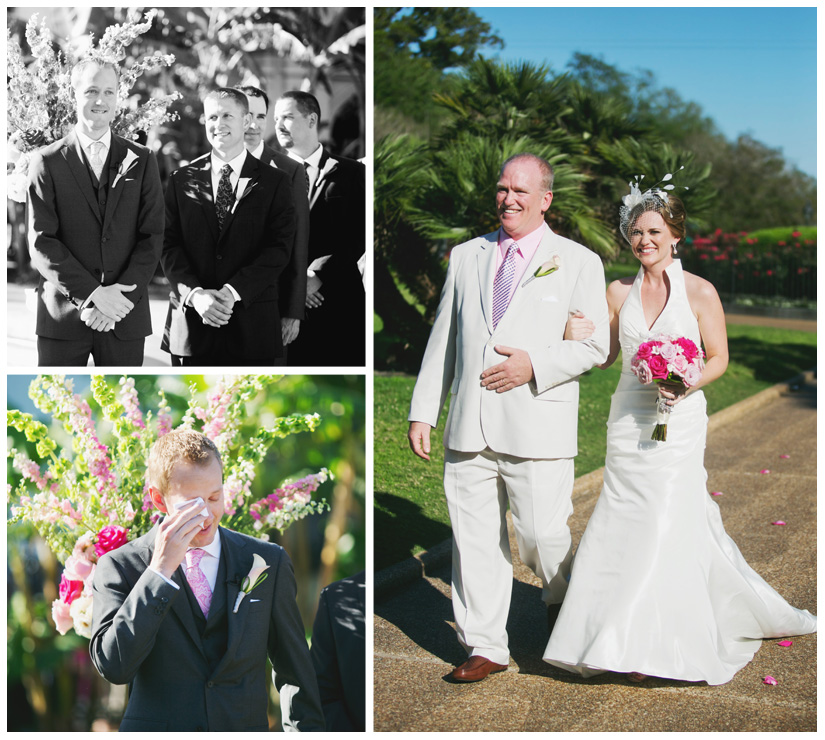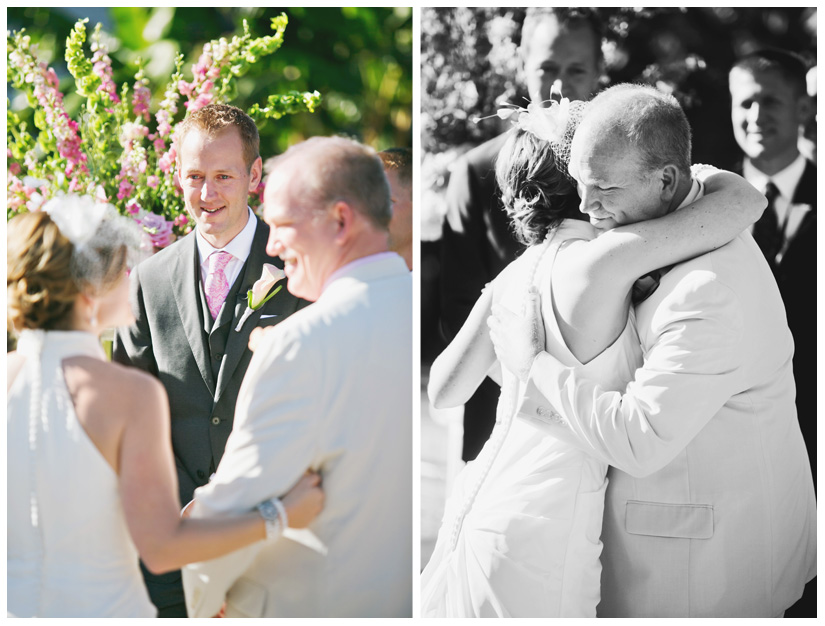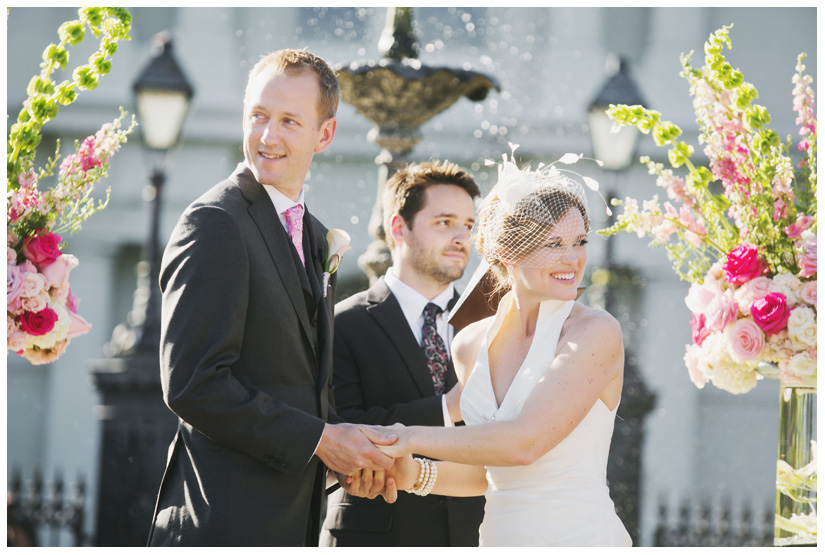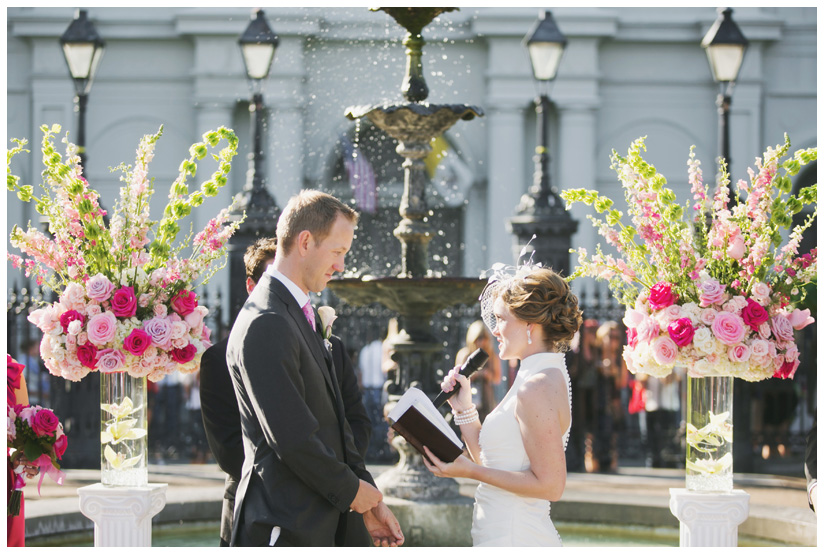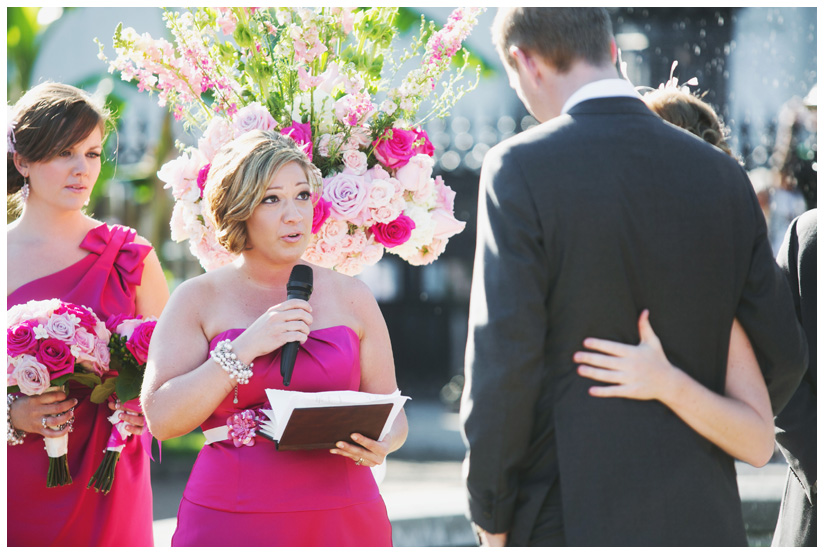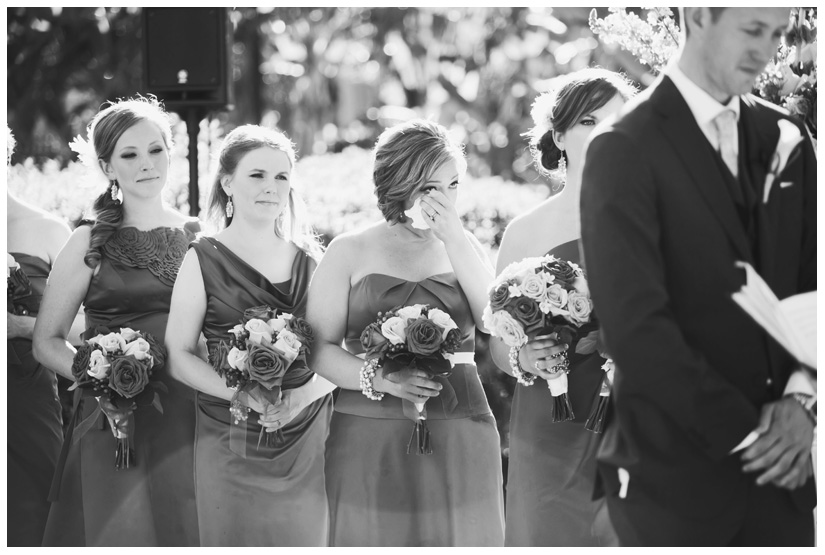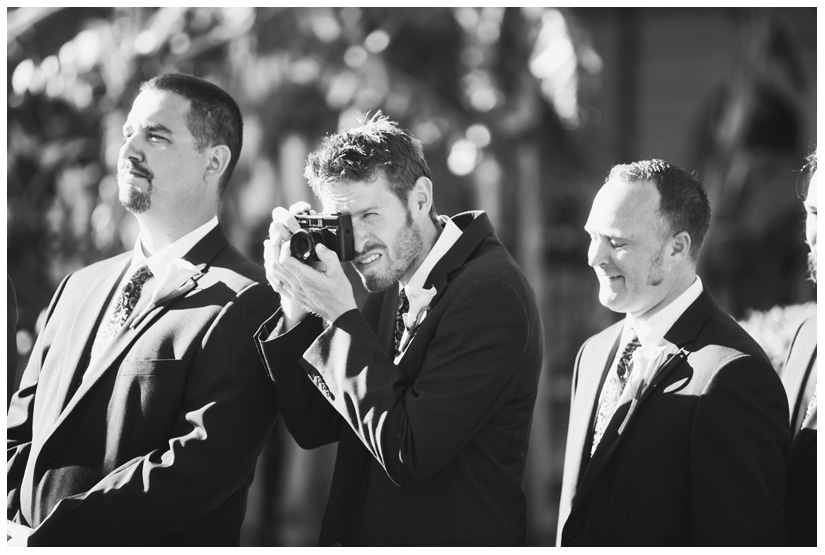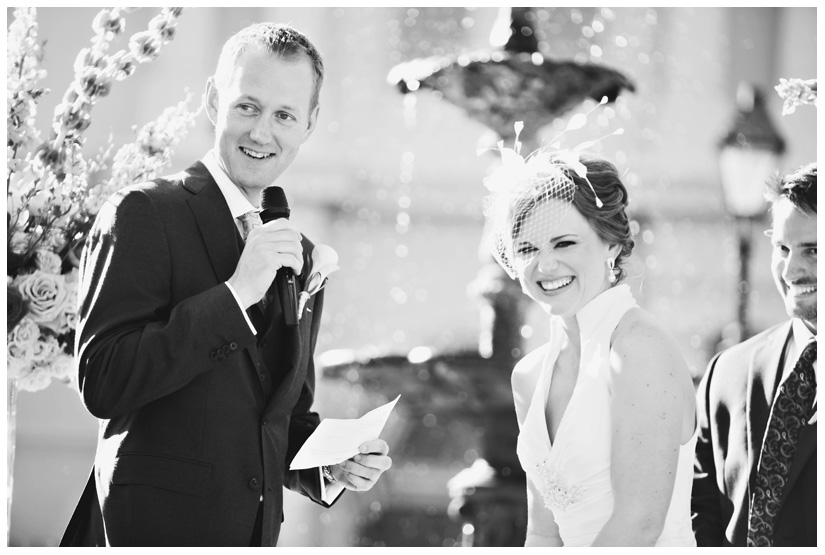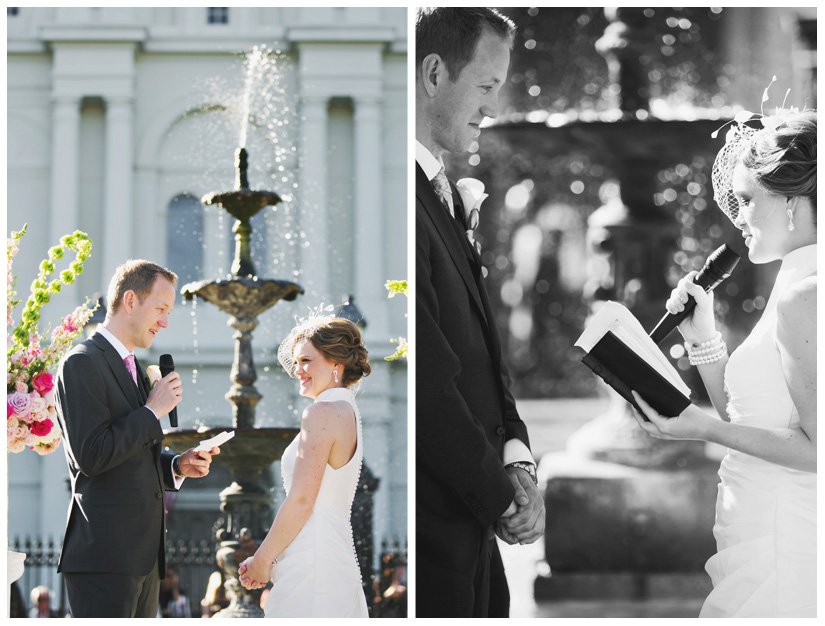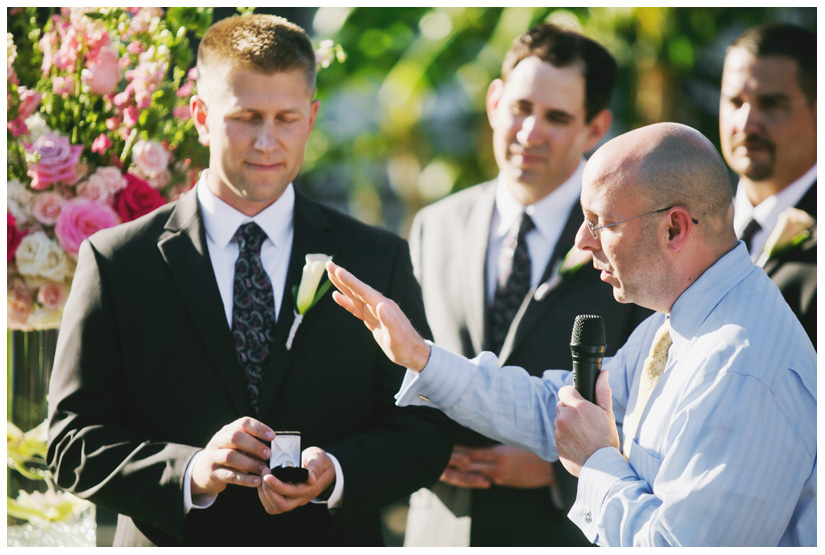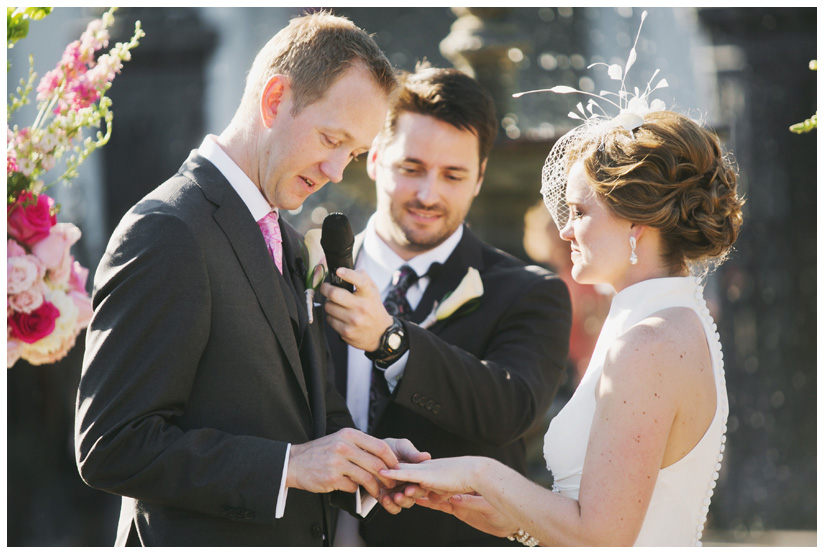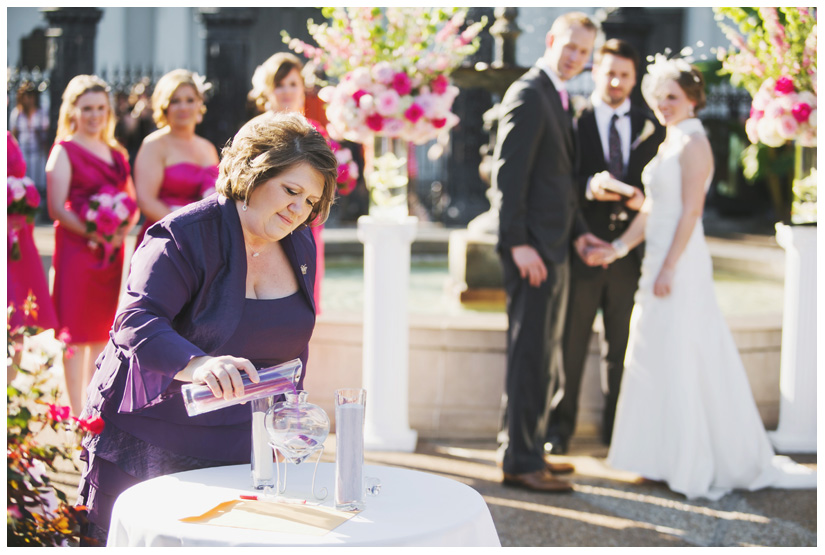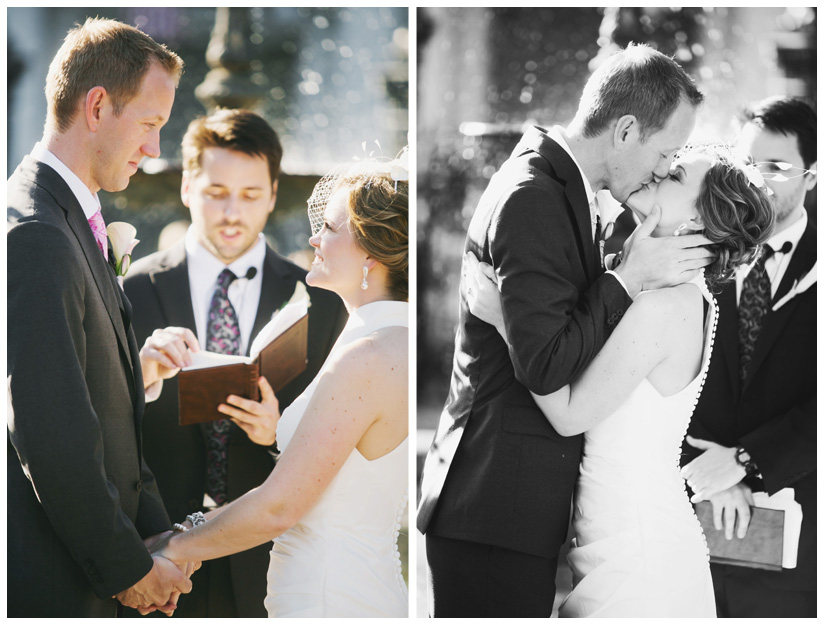 What kind of photographers would Doug and CheyAnne be if they didn't get a self portrait during their ceremony?  With full professional gear, of course!!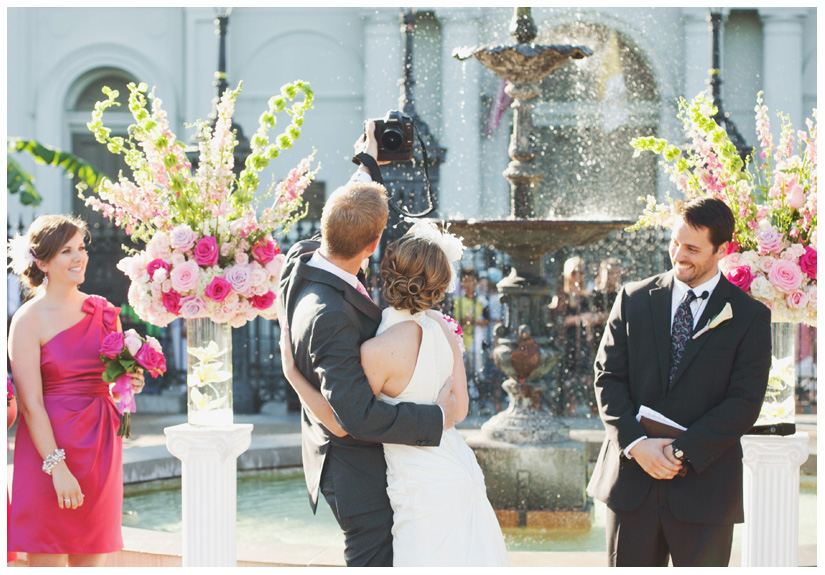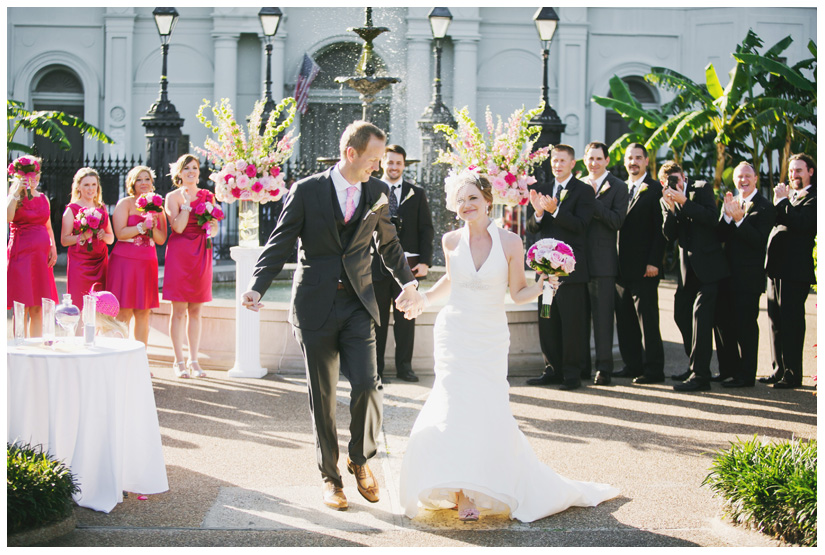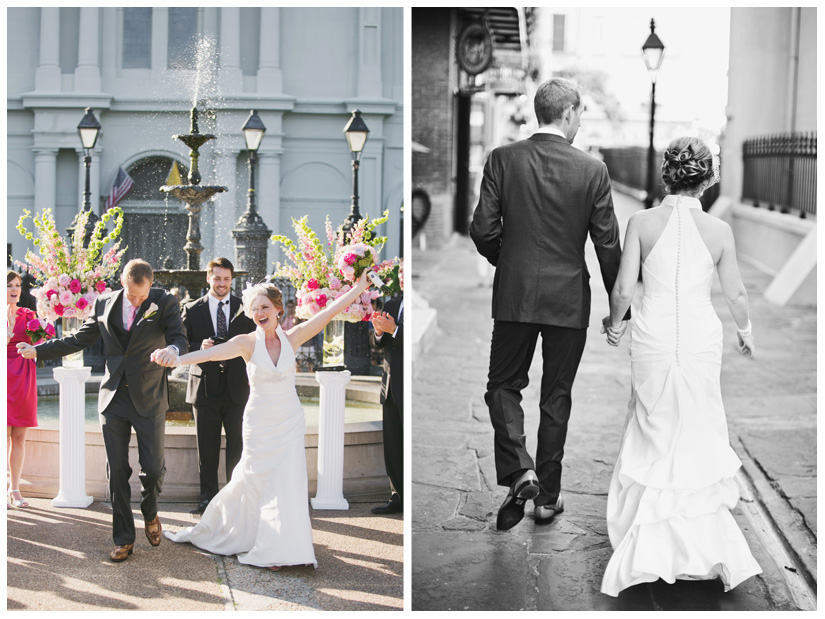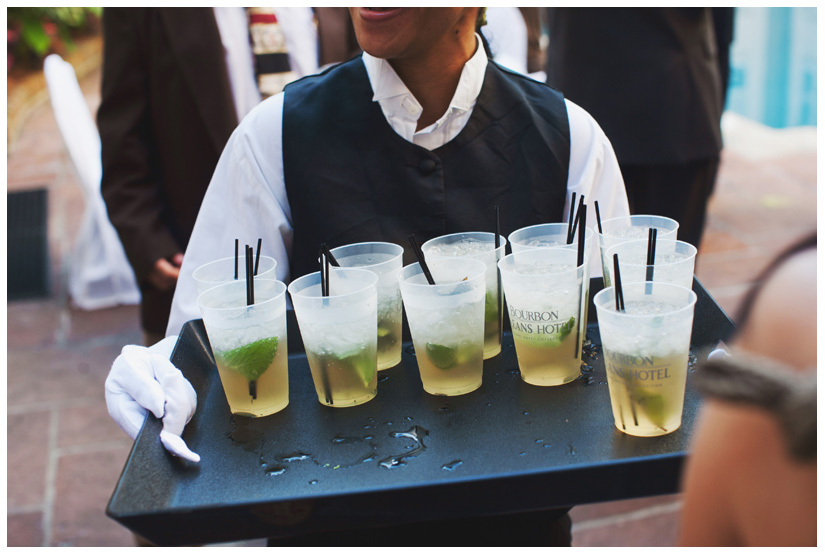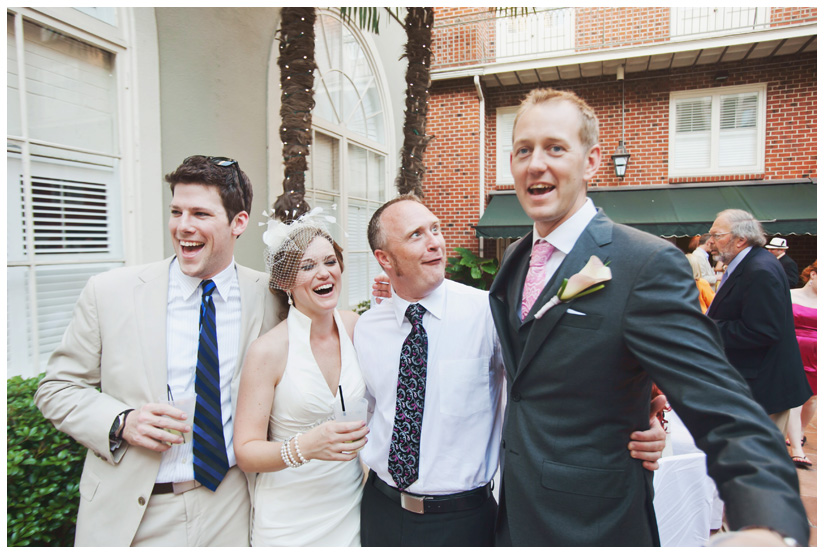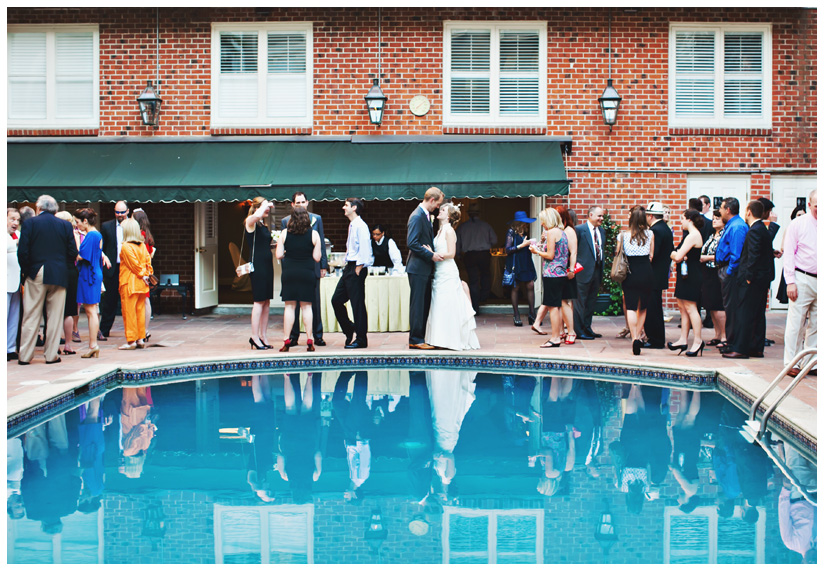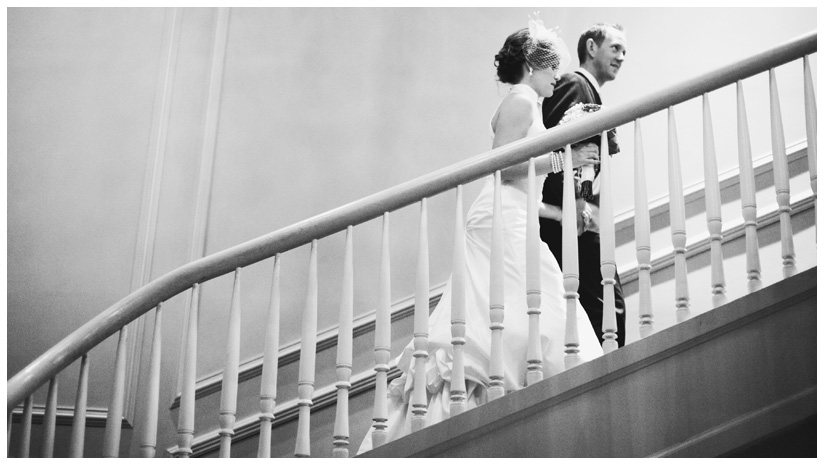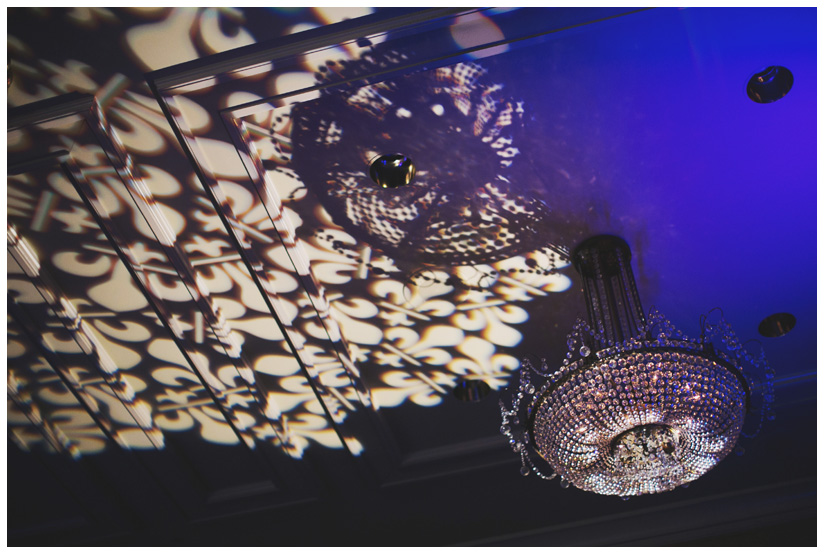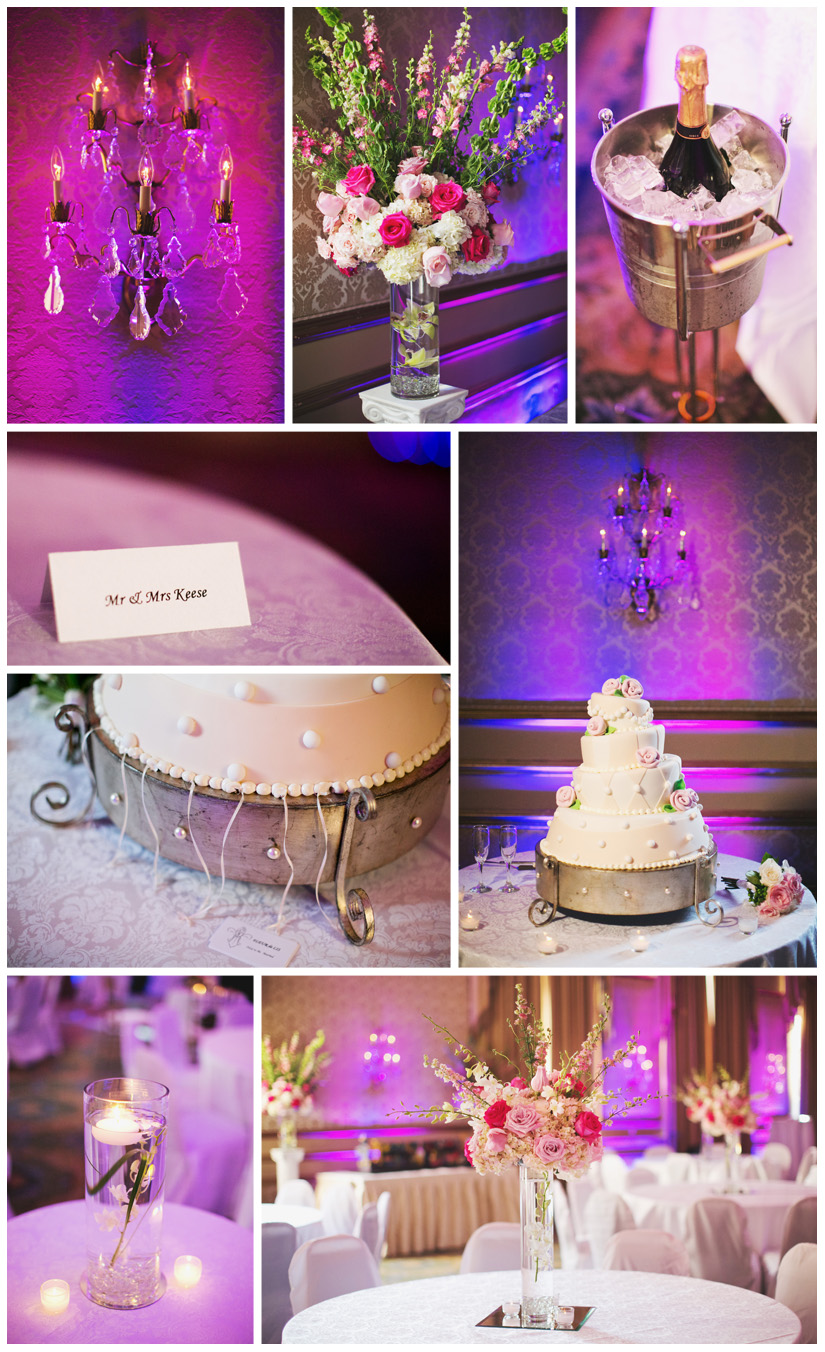 Definitely my favorite detail of the night – Doug's grooms cake was an exact replica of his Mardi Gras float – the Krewe of Tucks' very own Funky Tucks!!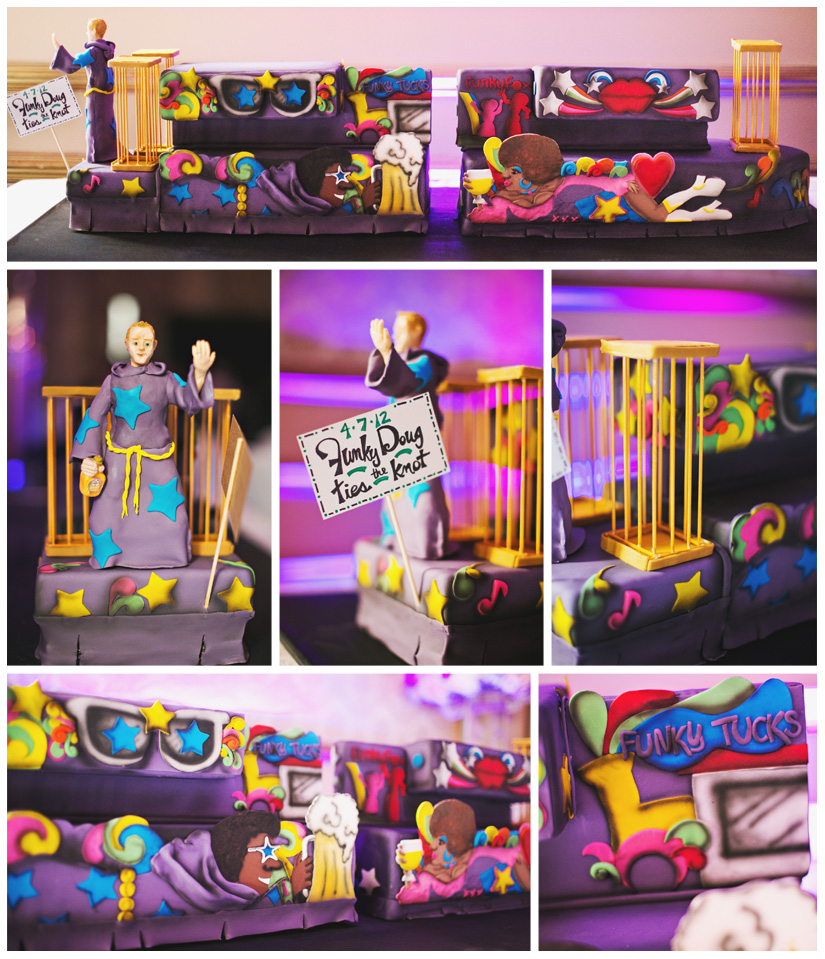 For their wedding registry, Doug and CheyAnne worked with a wine connoisseur friend to create a customized list of fine wines they wanted to add to their collection (and fill up the gorgeous wine cabinet they have in their home).  At the wedding, the bottles were presented to them with special labels featuring notes from the gift-givers.  What a brilliant (and delicious) idea for a registry!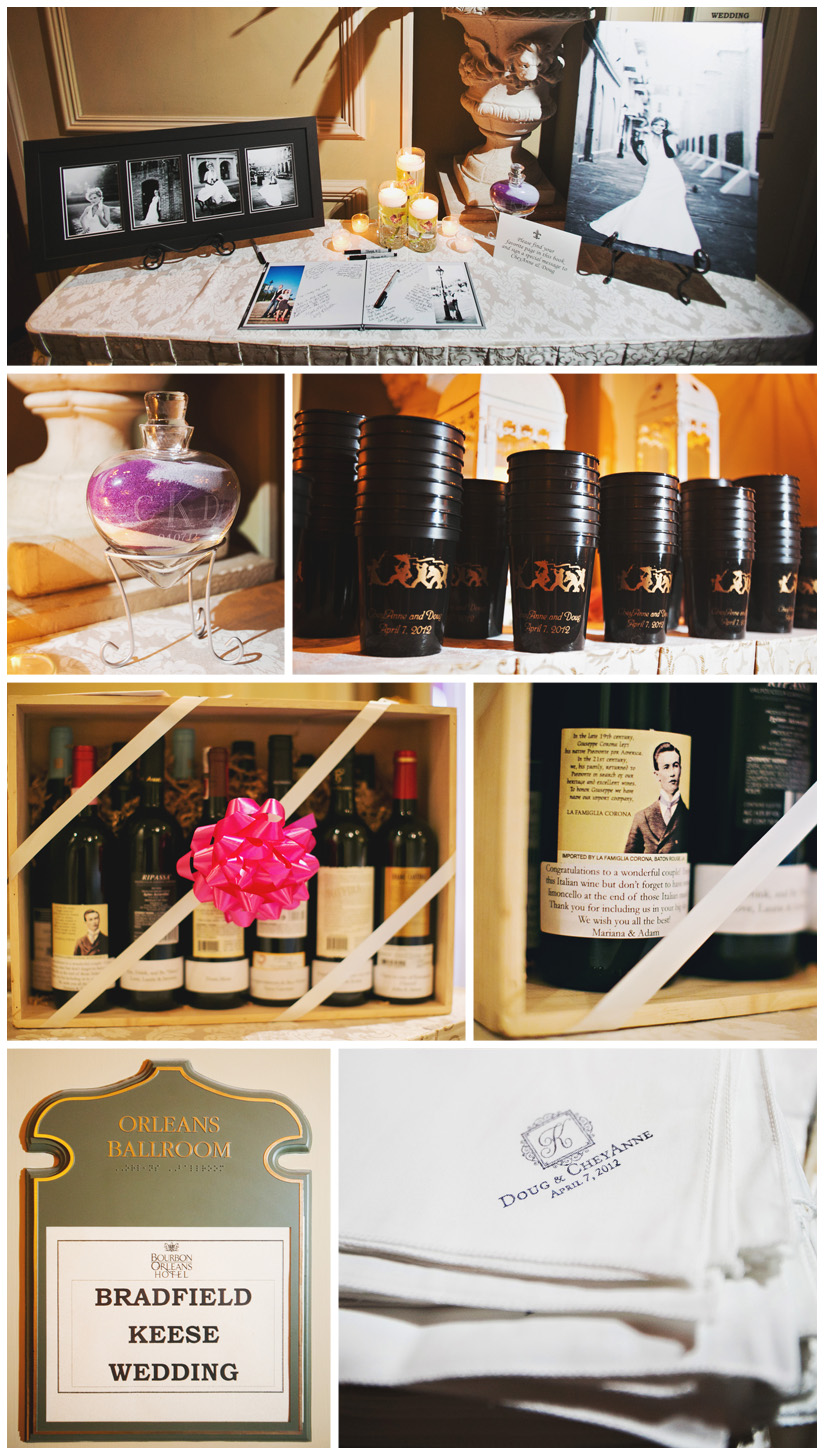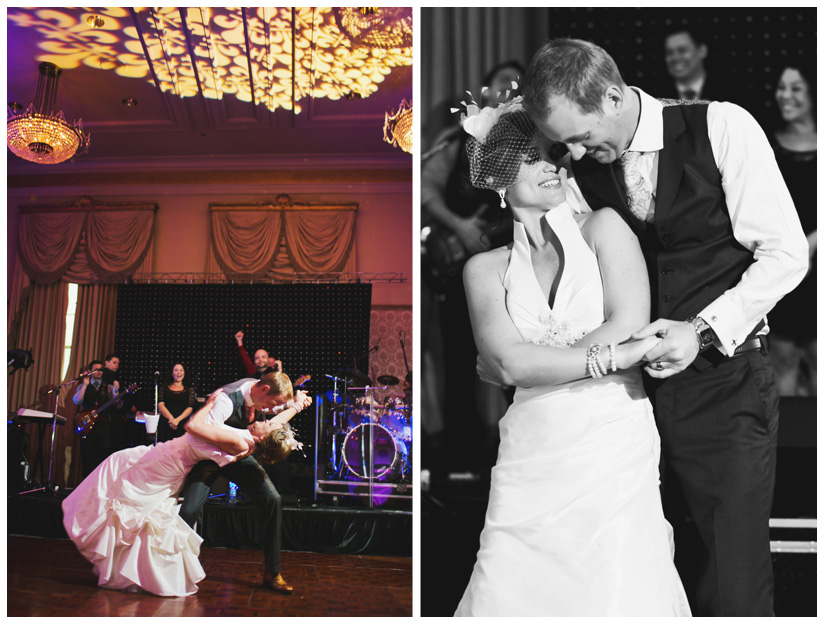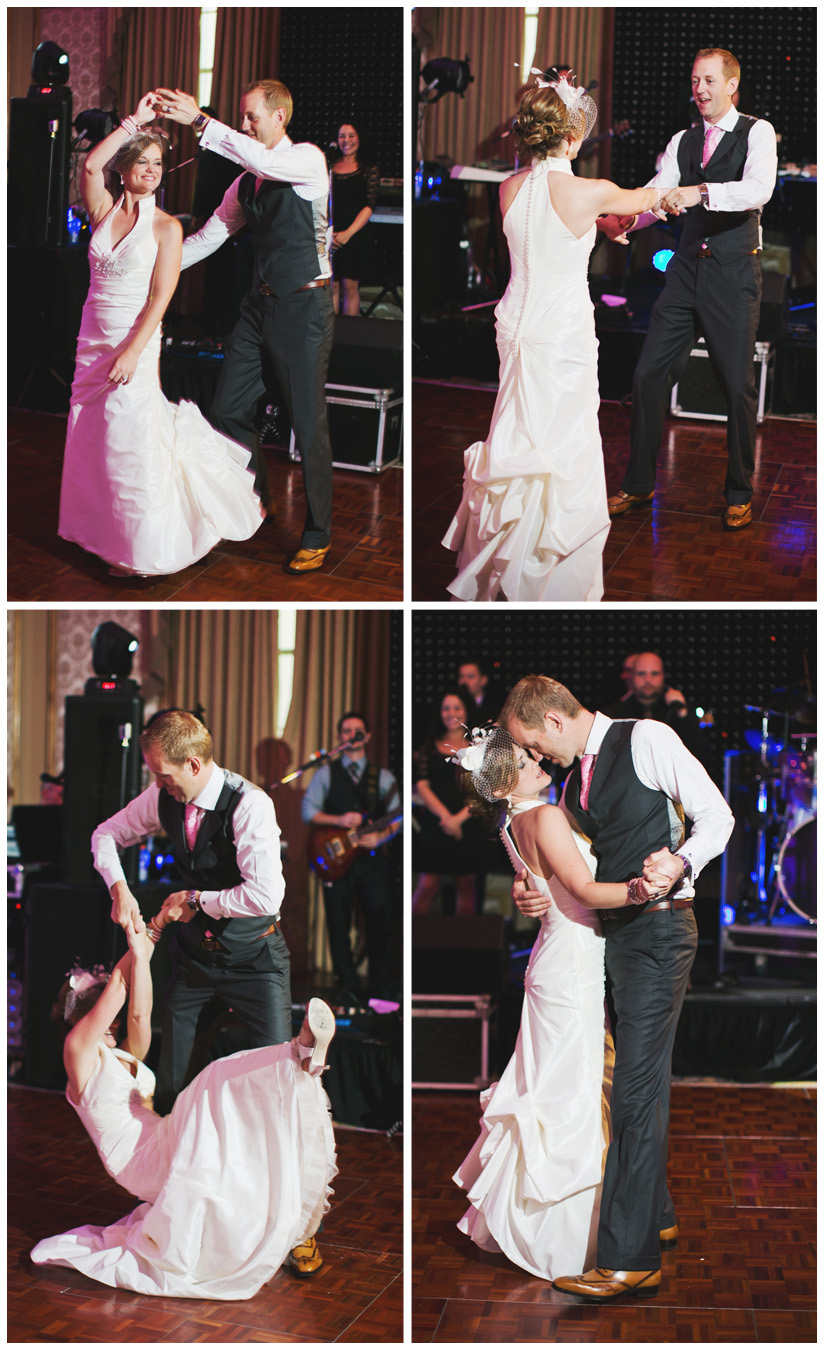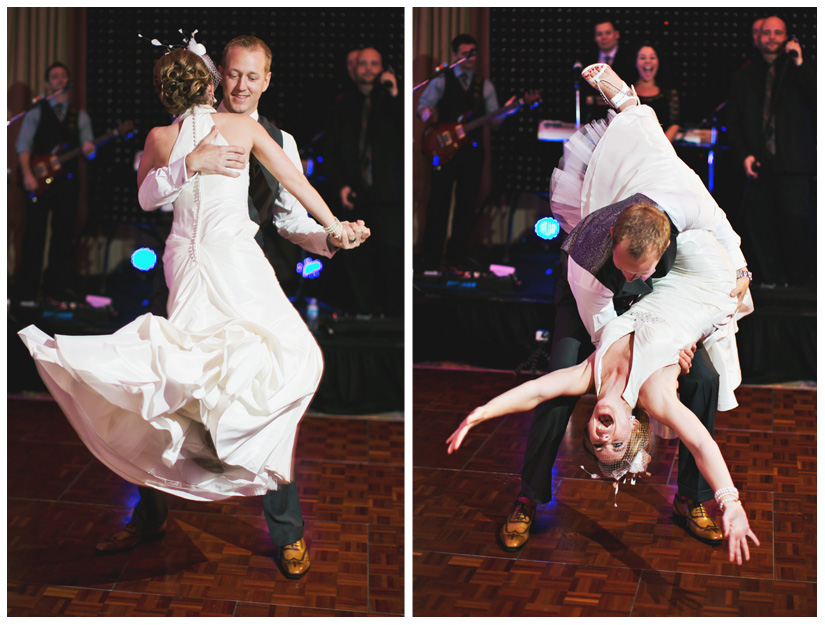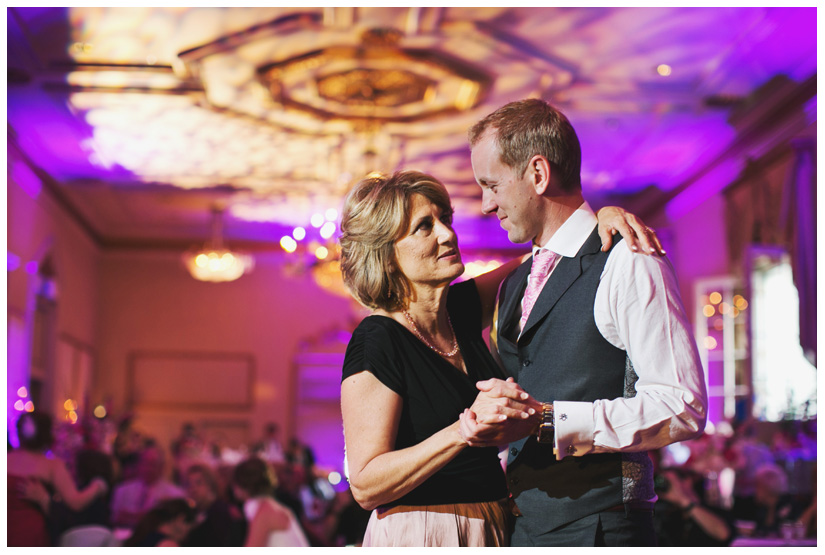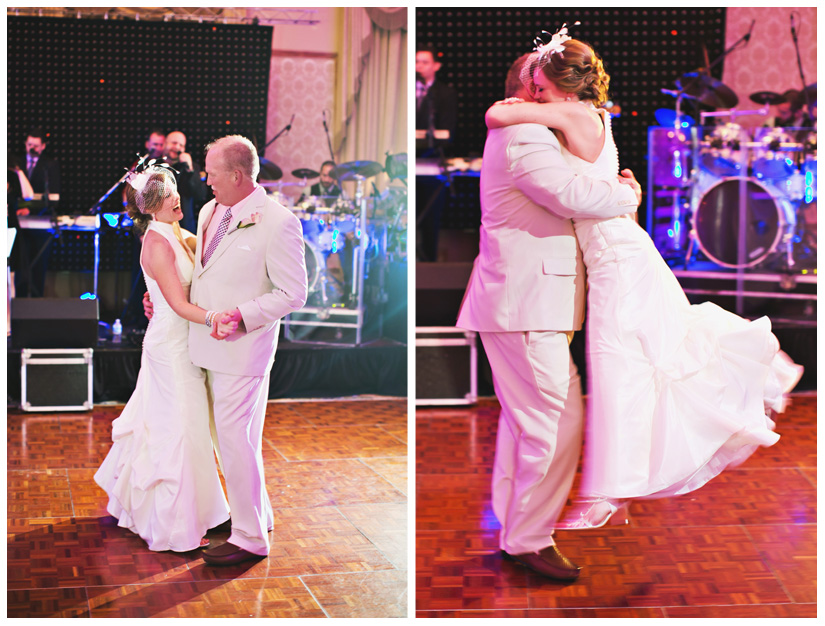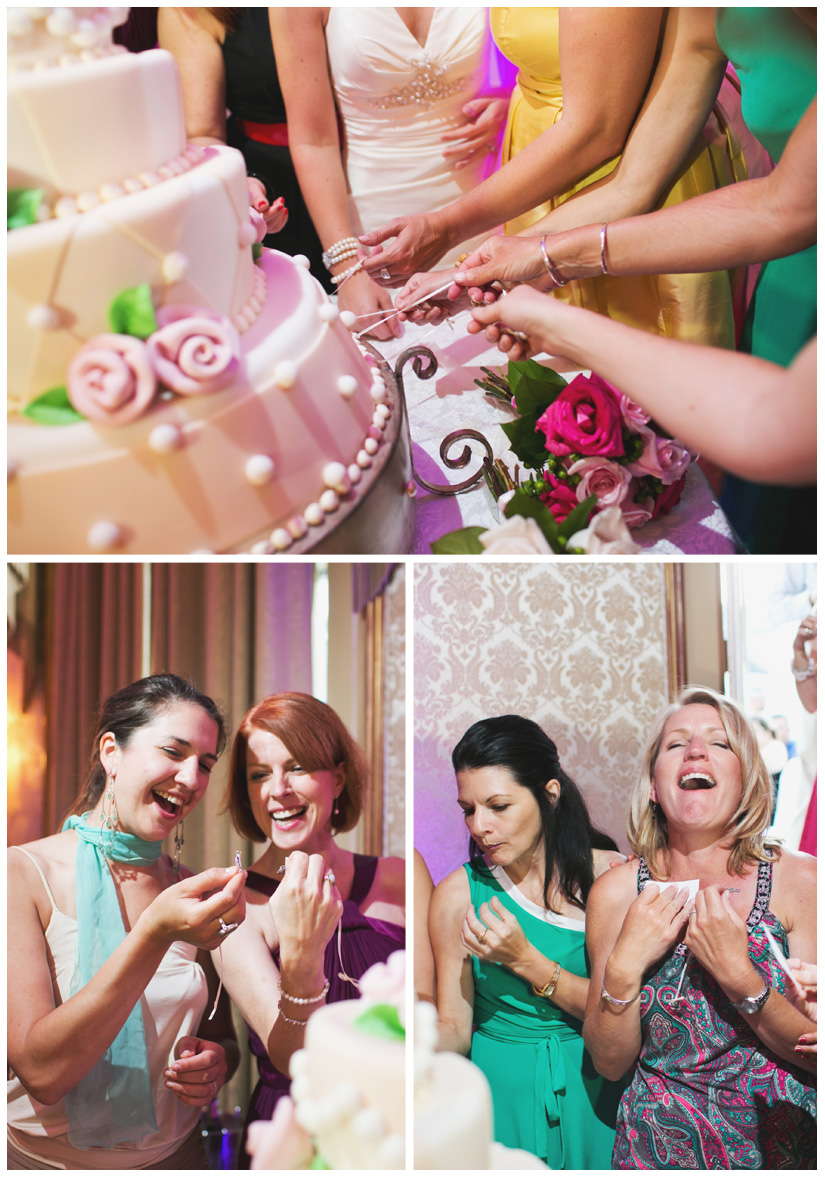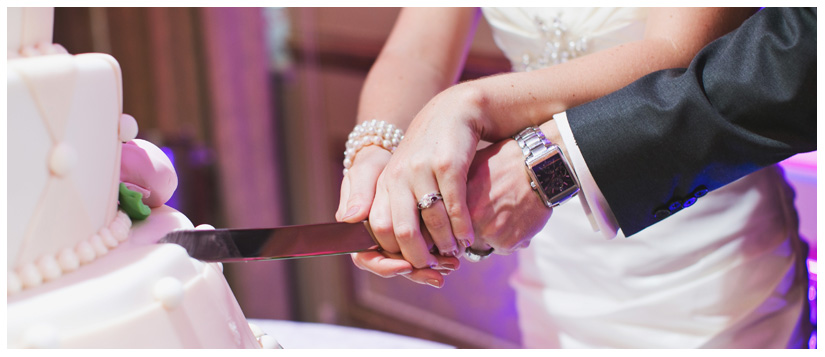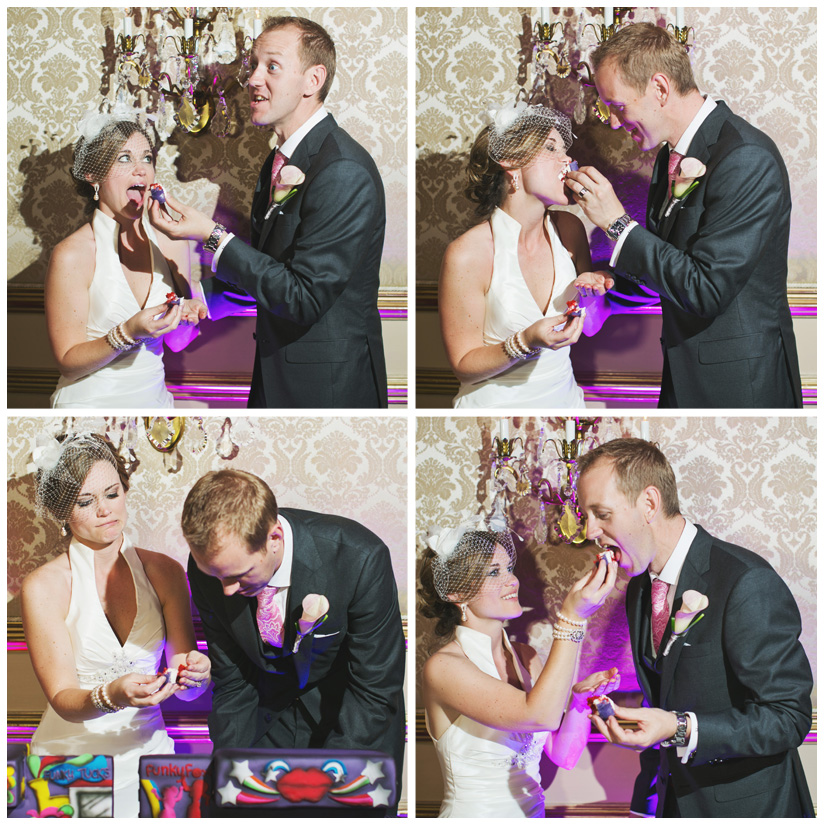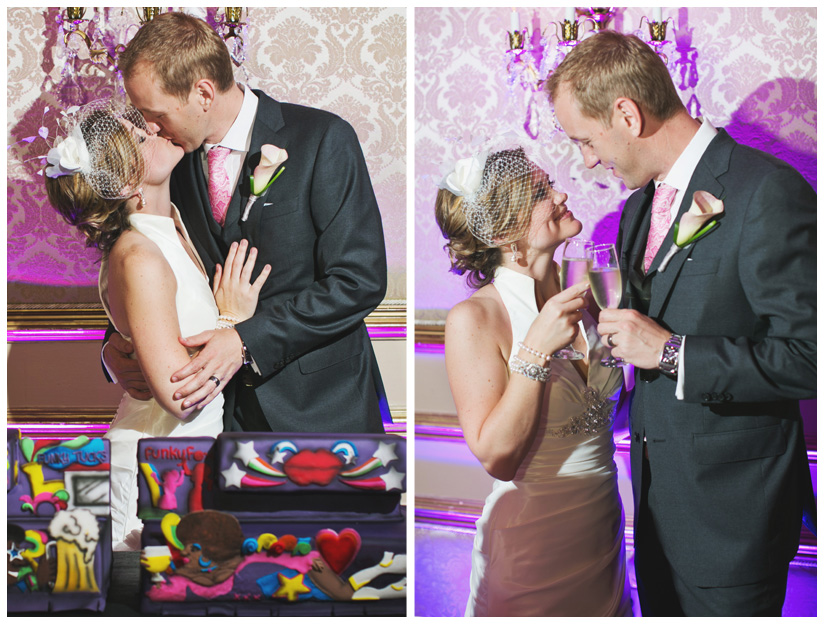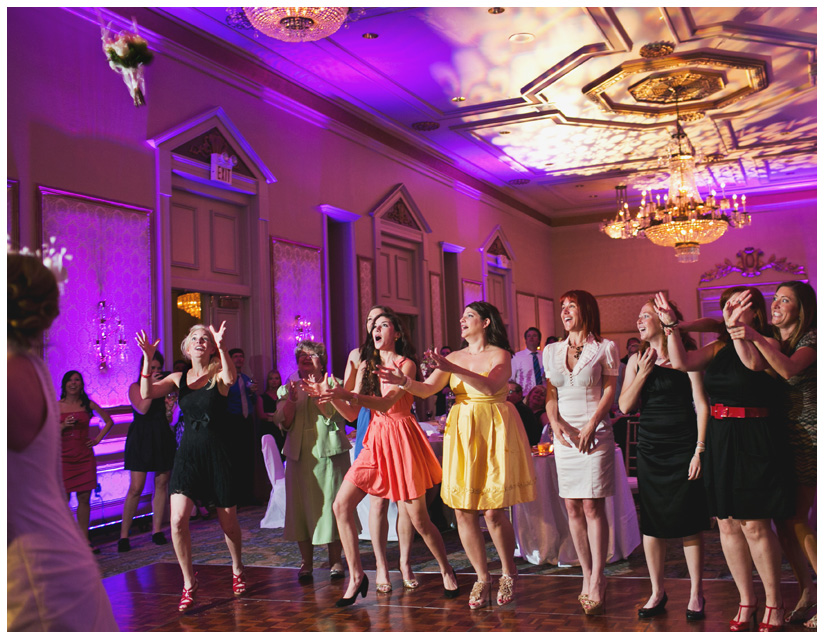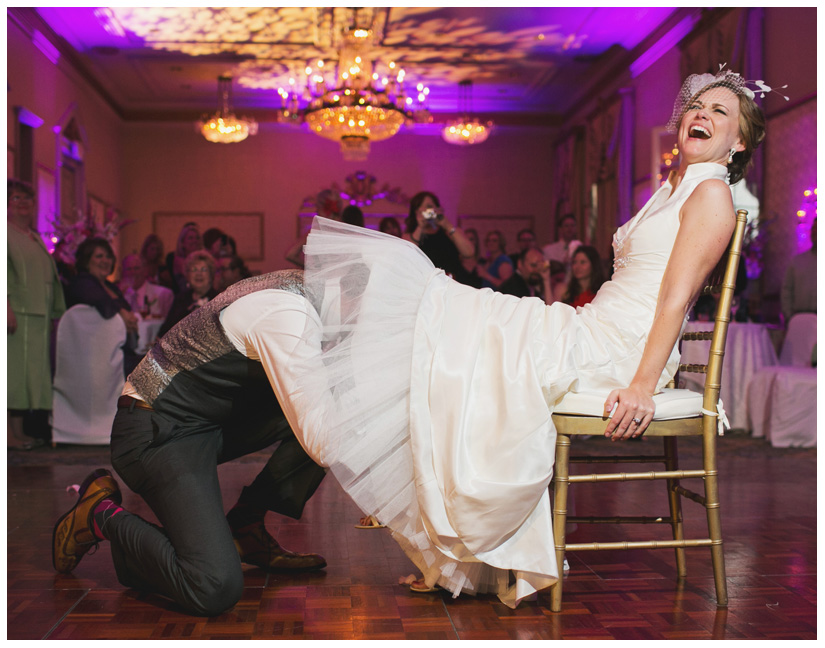 Showing off those Thriller dance moves they worked so hard on!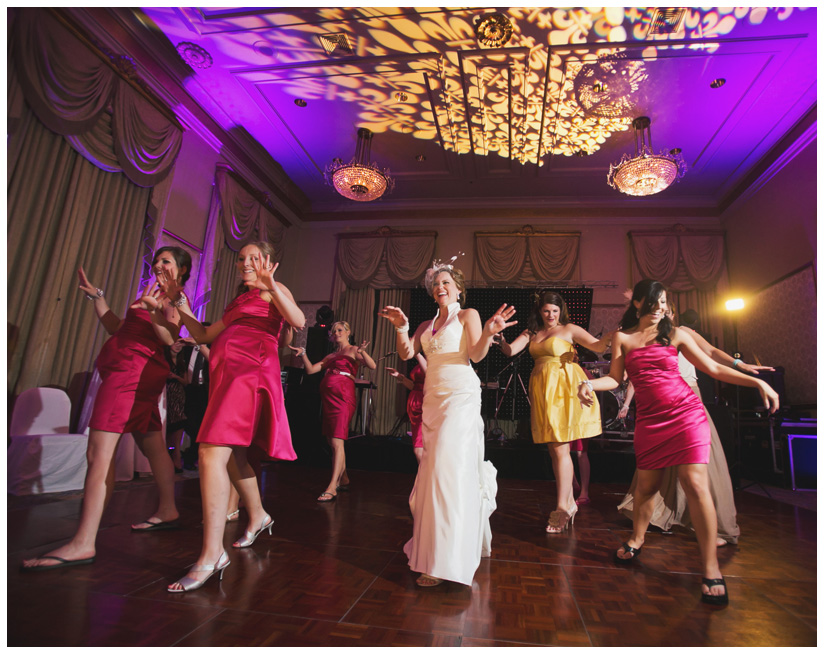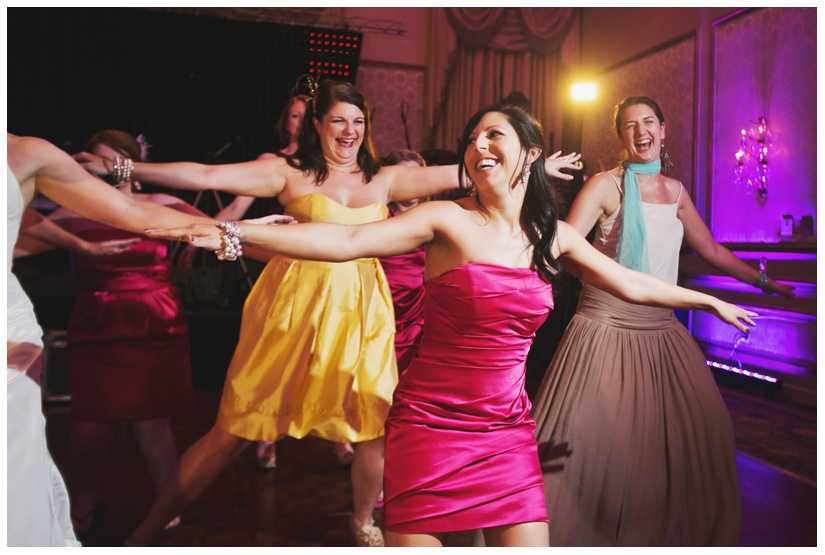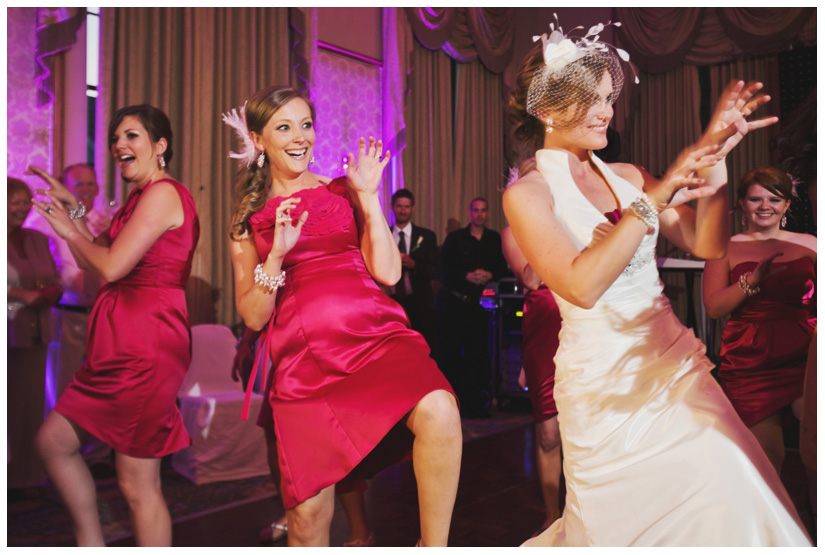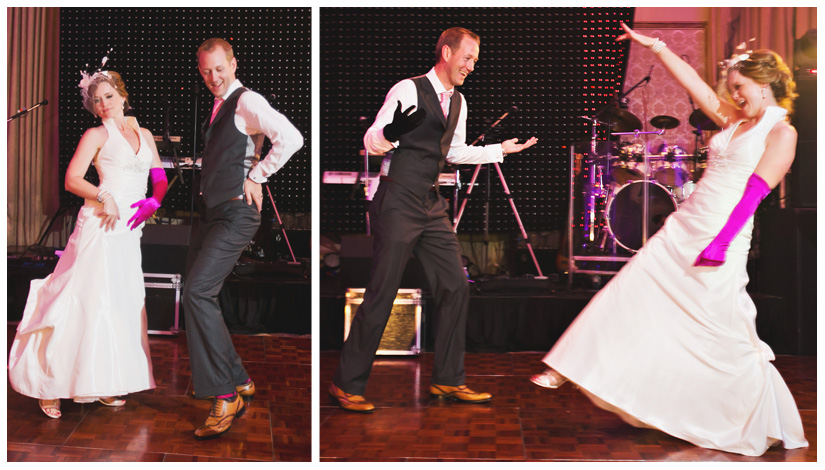 For months, Doug and CheyAnne secretly rehearsed ACDC's "You Shook Me All Night Long" and surprised their wedding guests with an incredible live performance.  Their skills paid off – the place went completely wild!!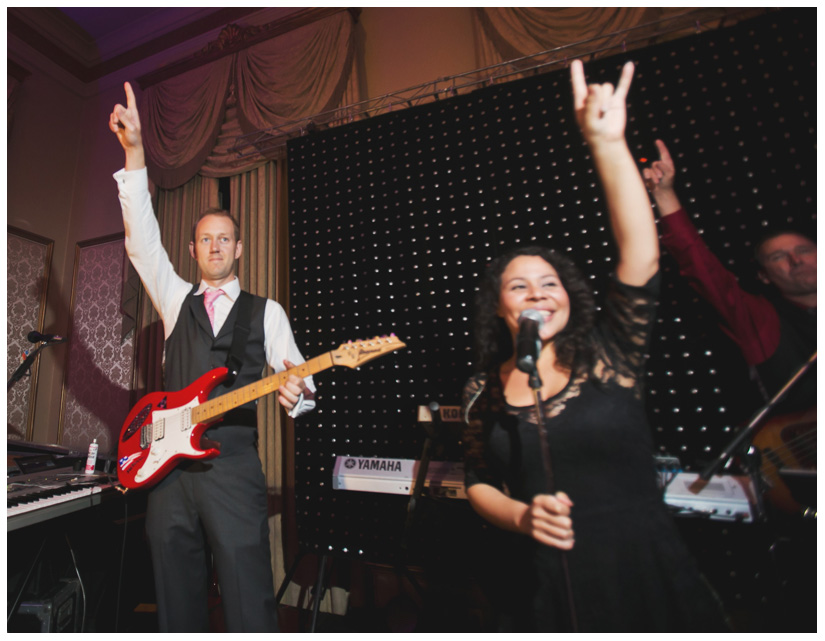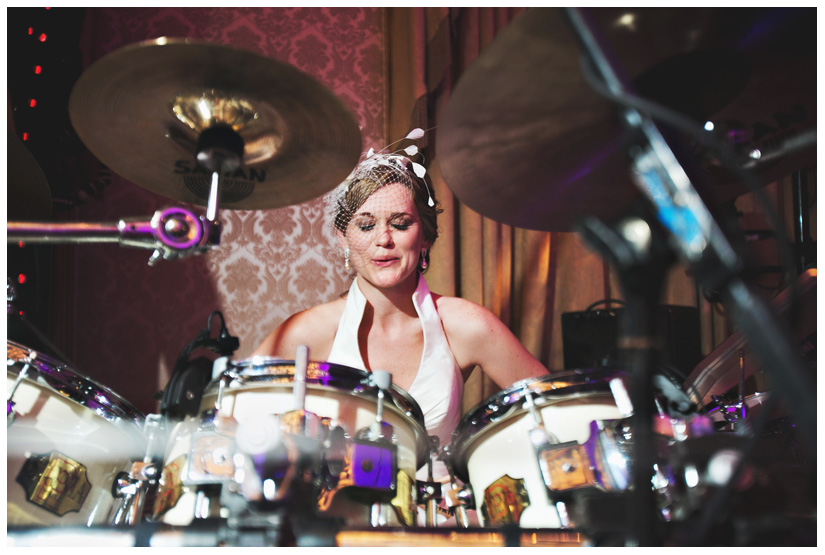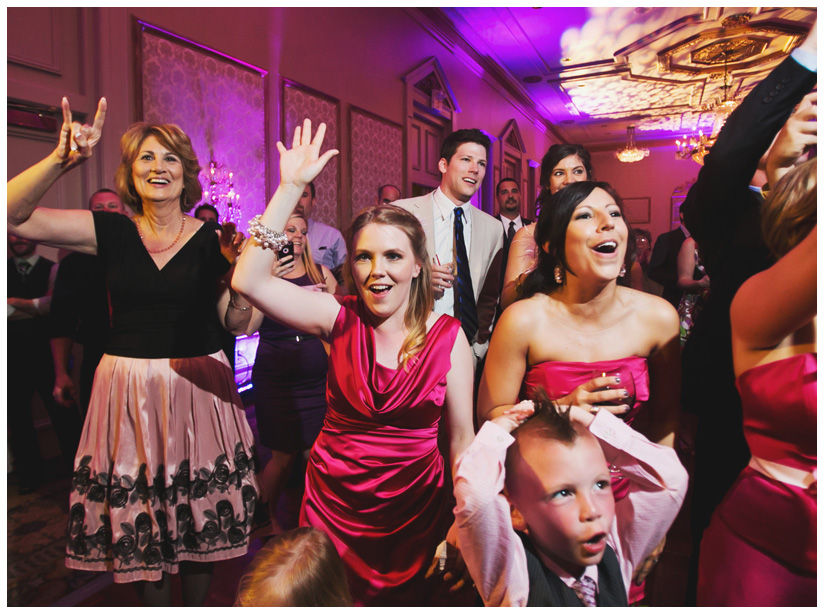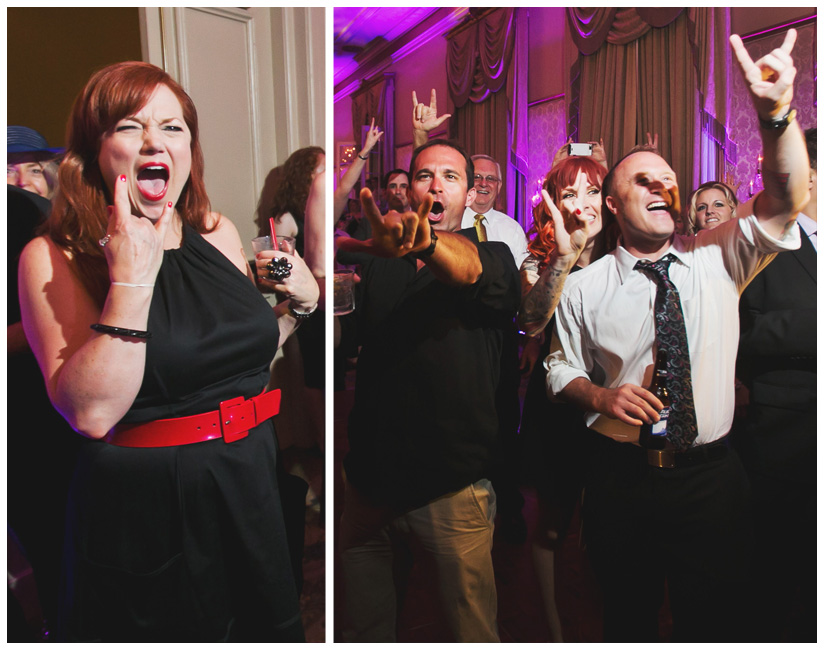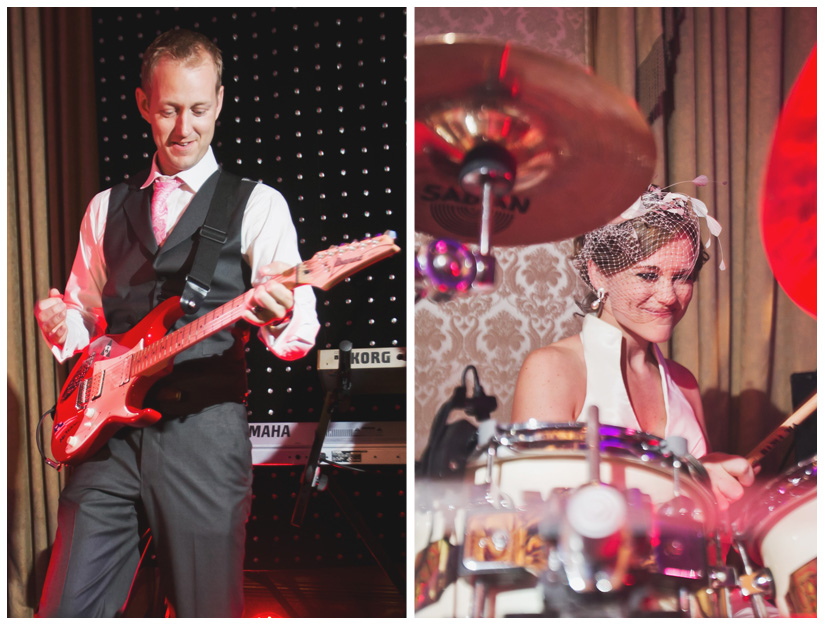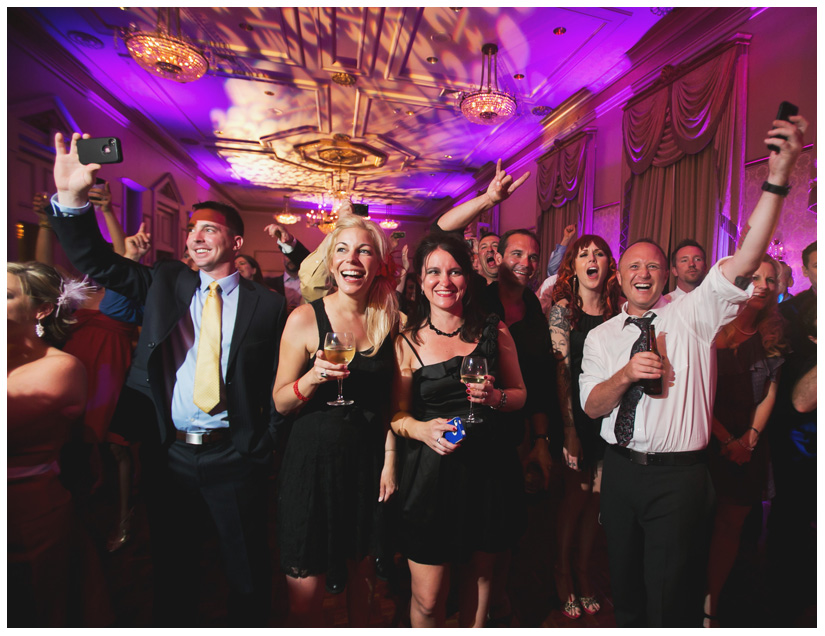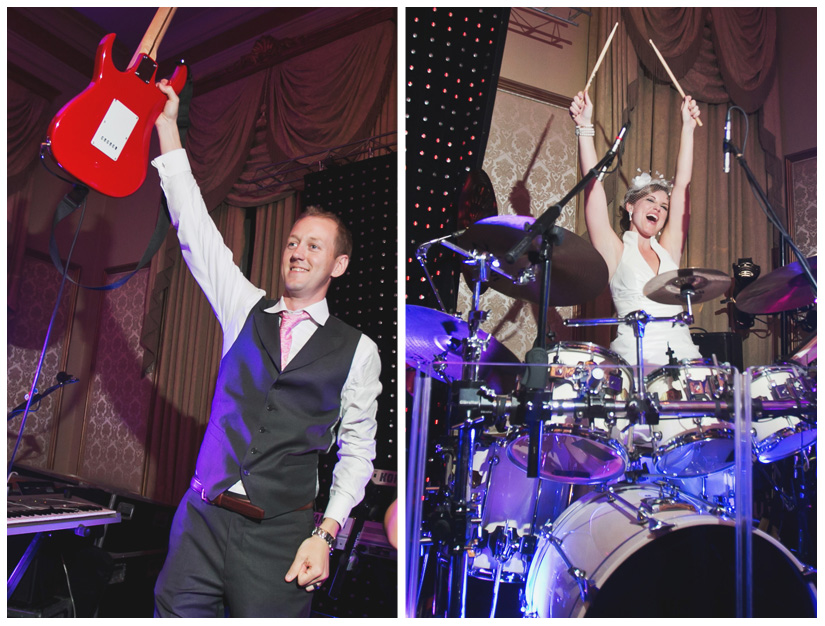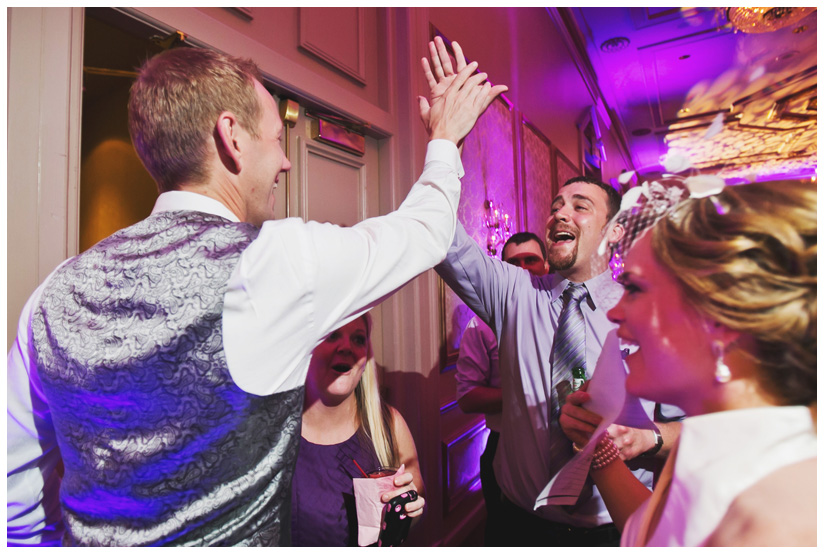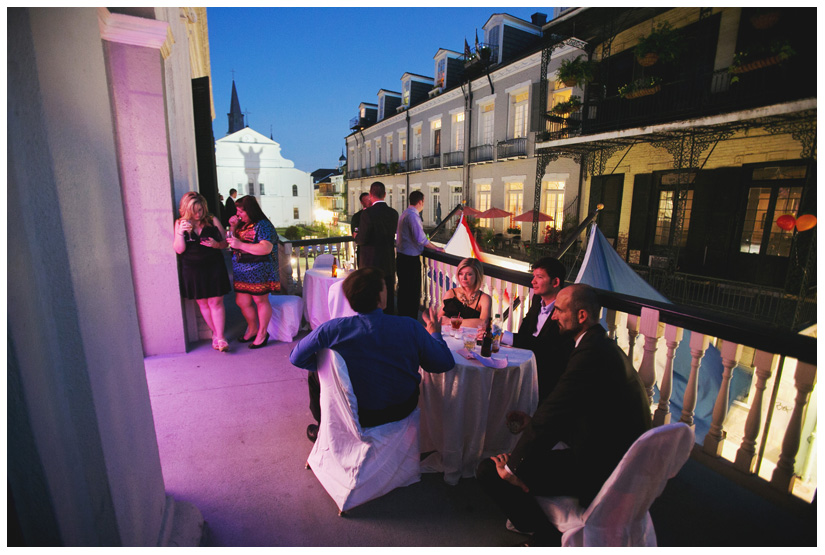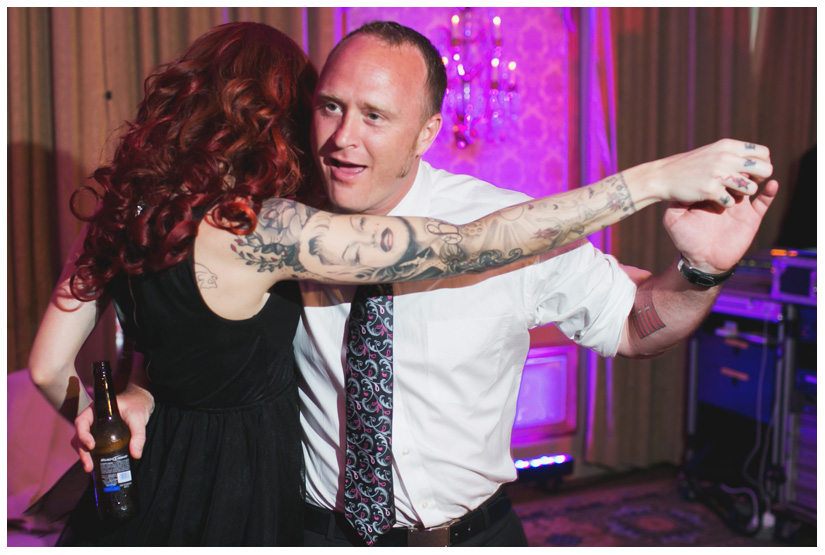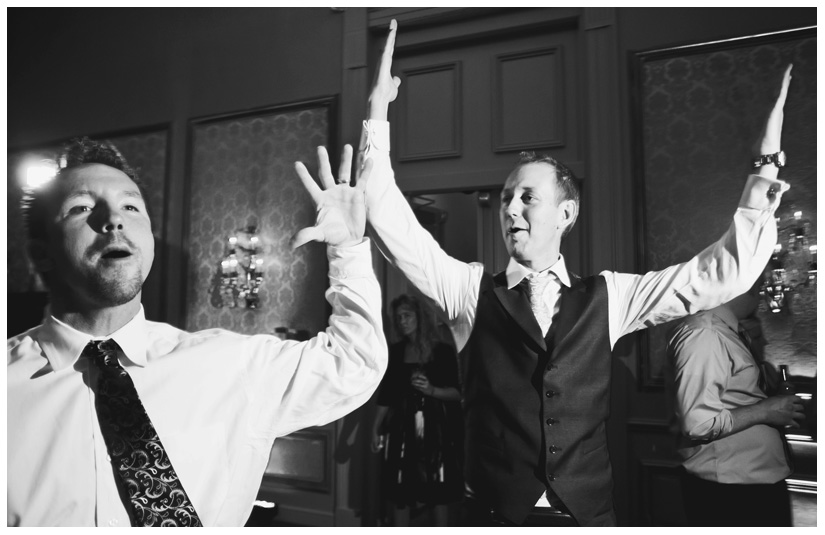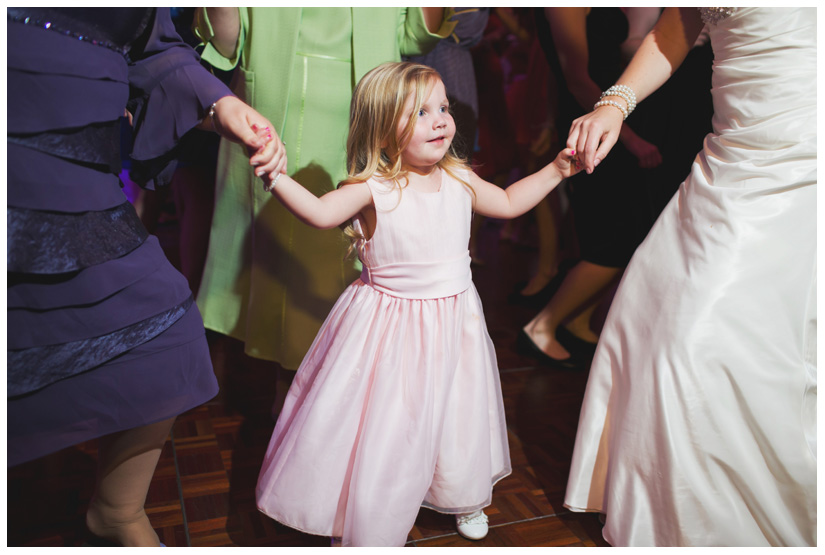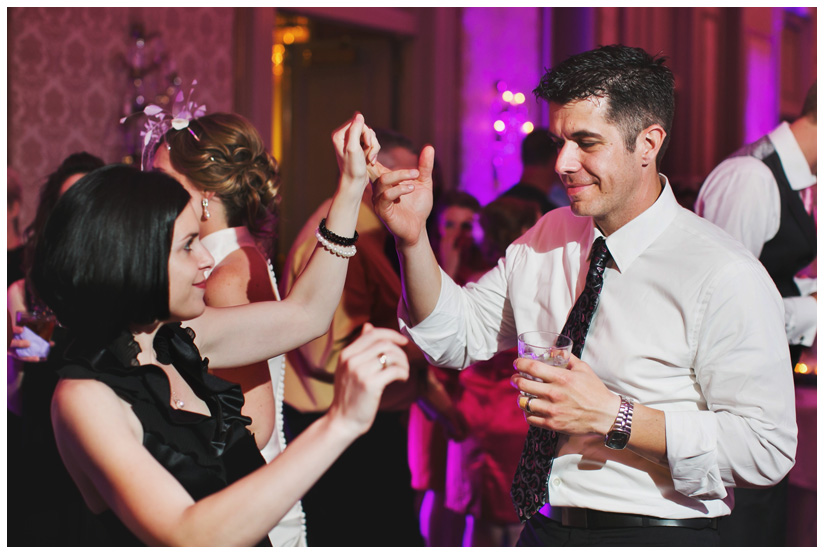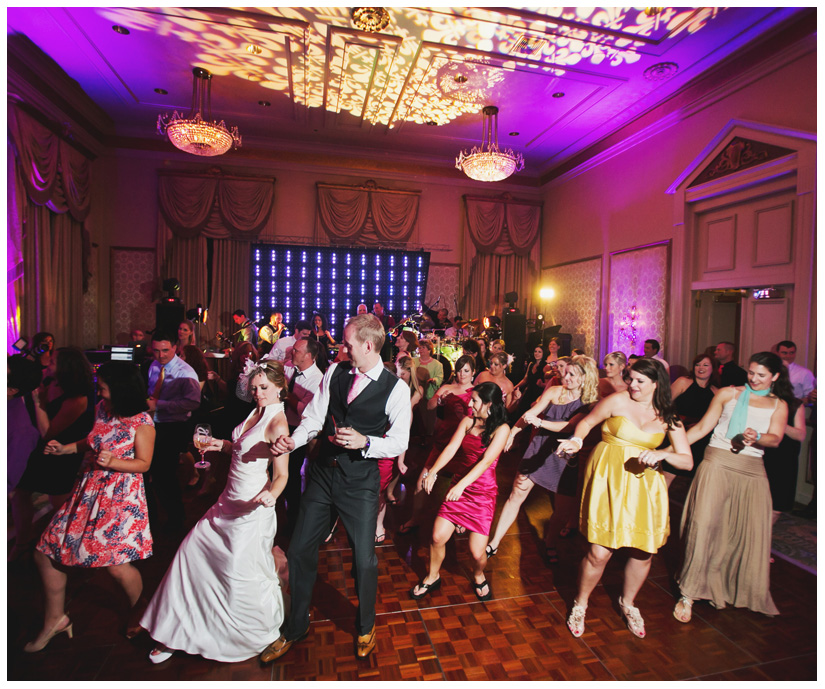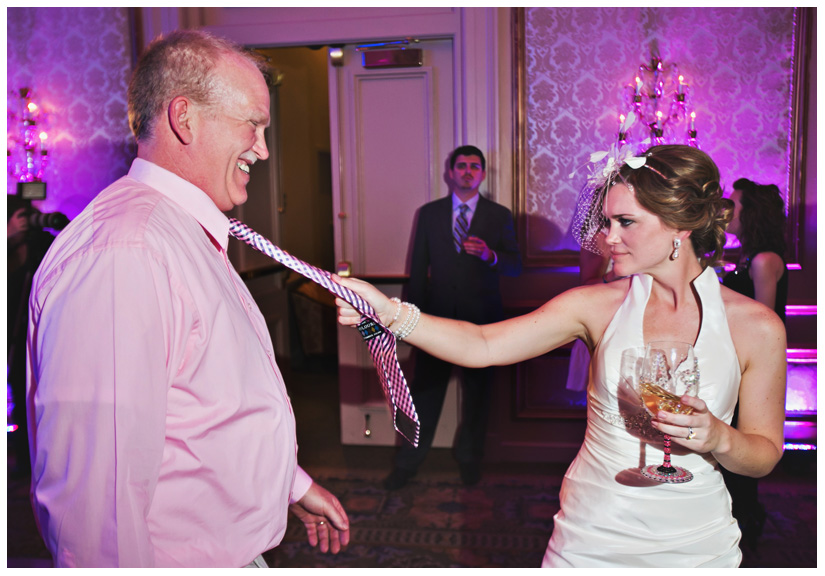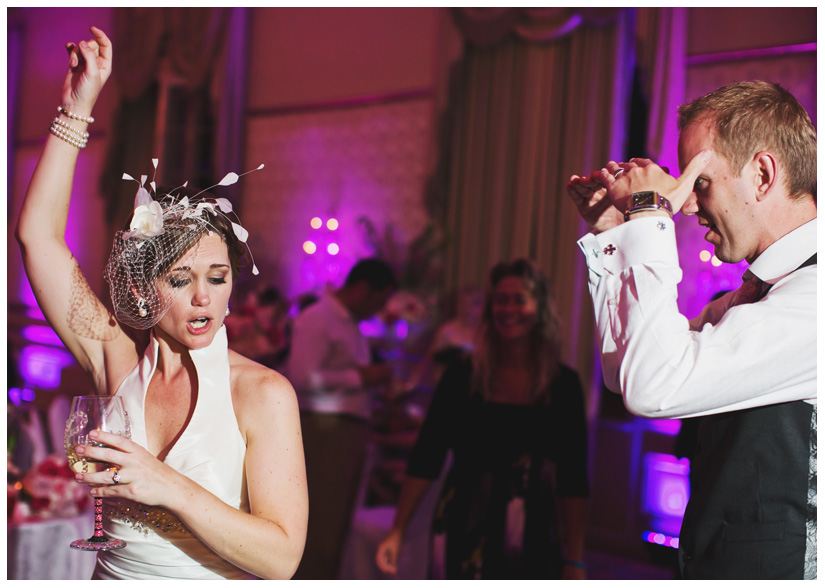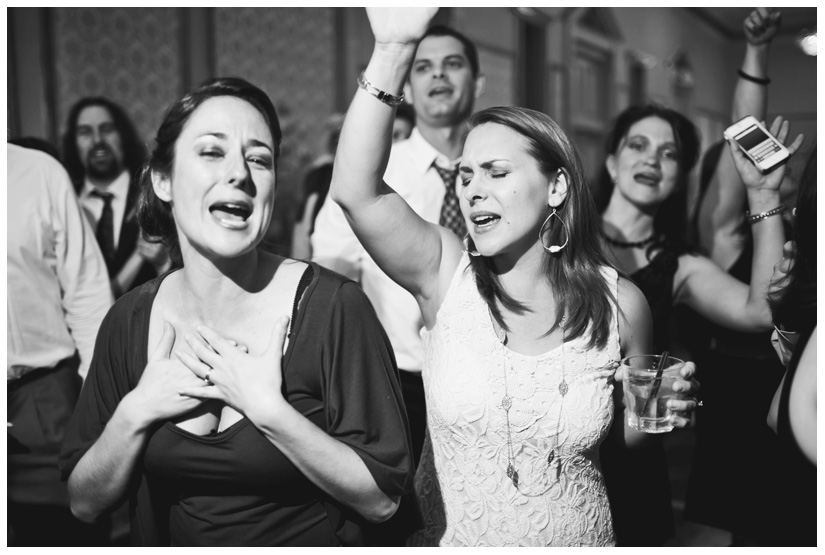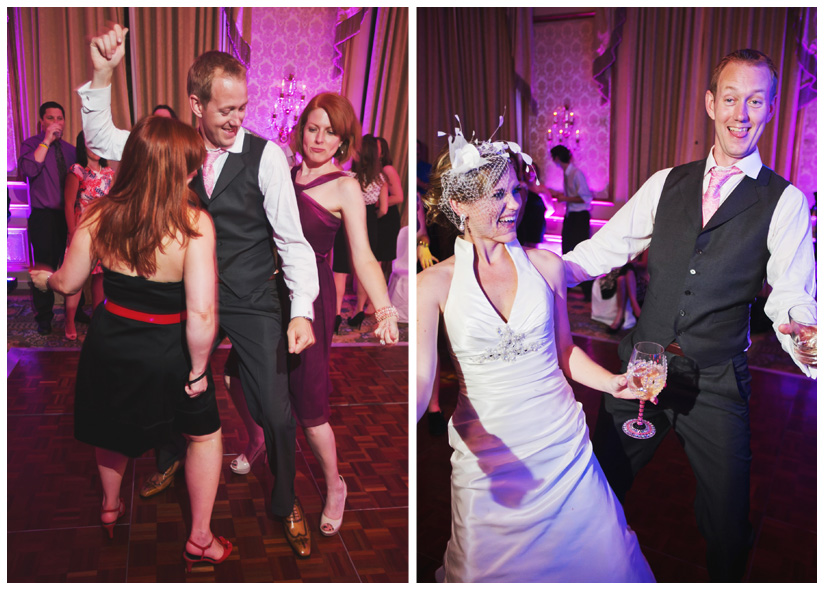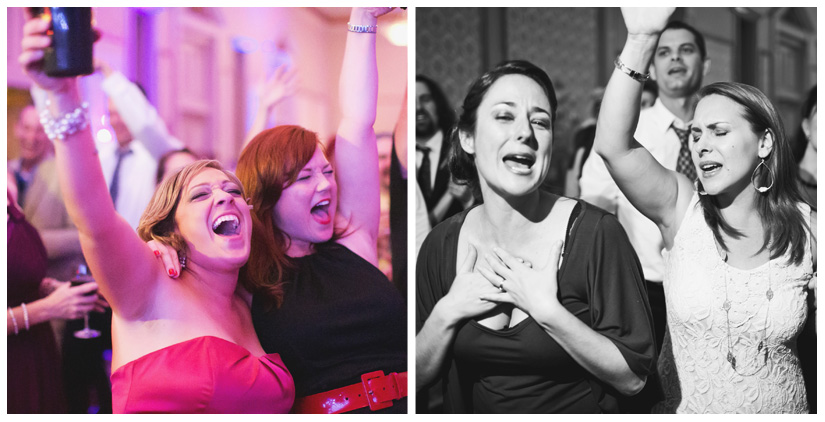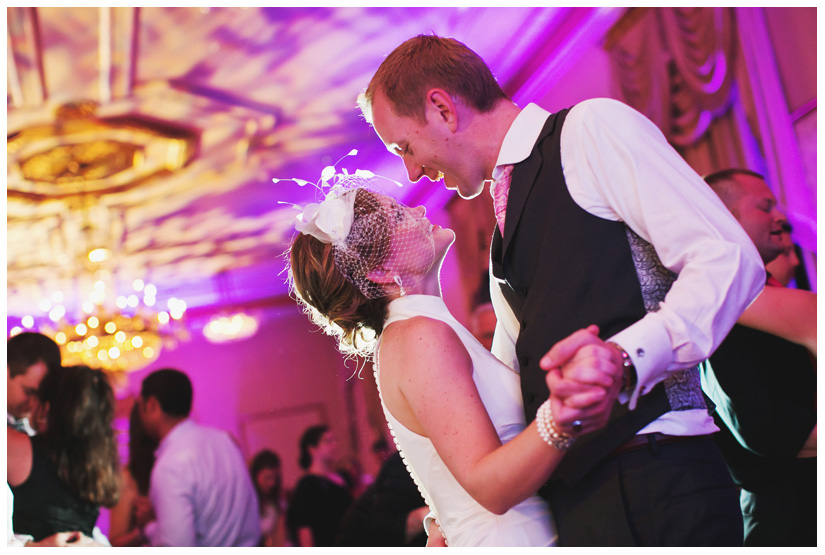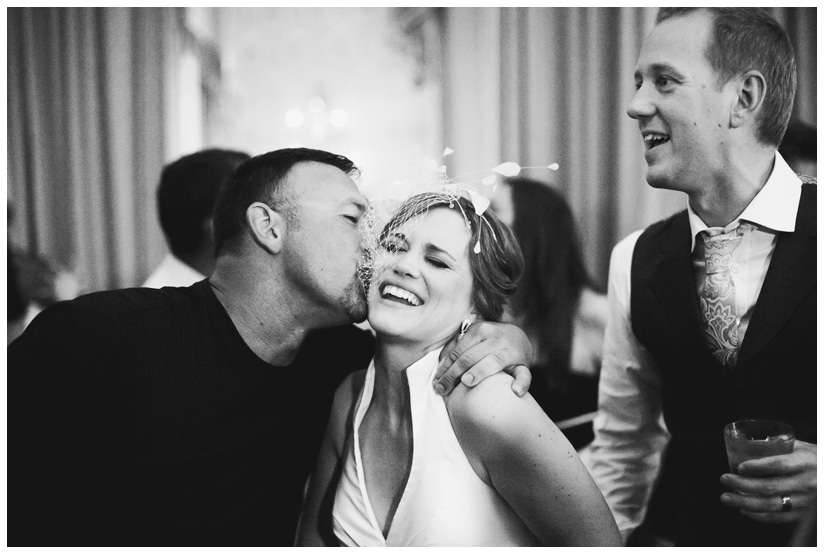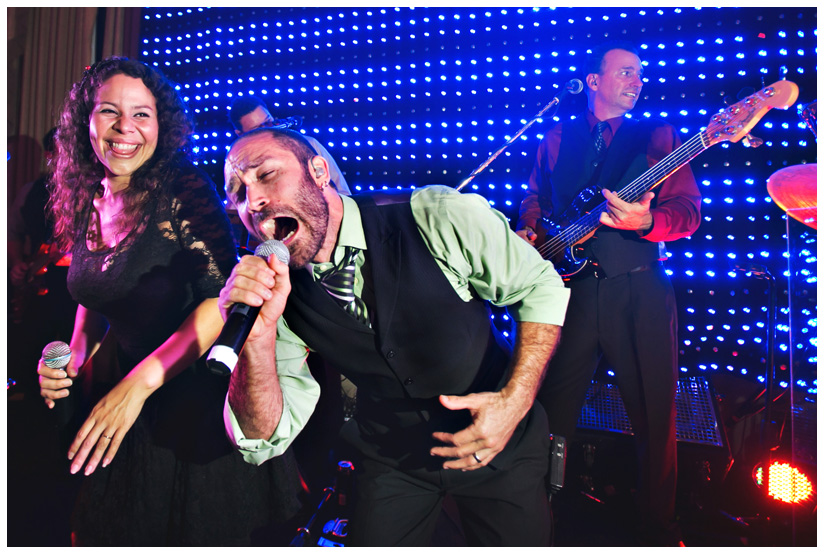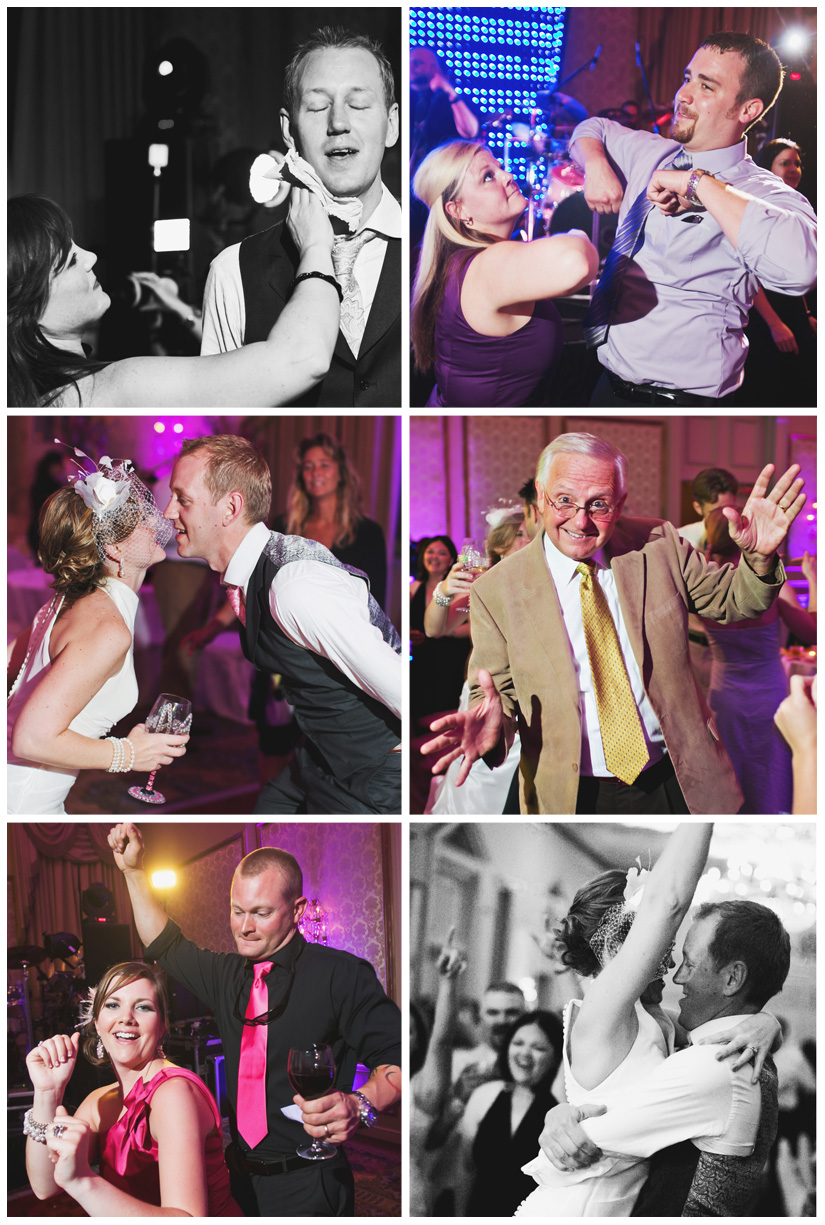 Can you tell these two are related?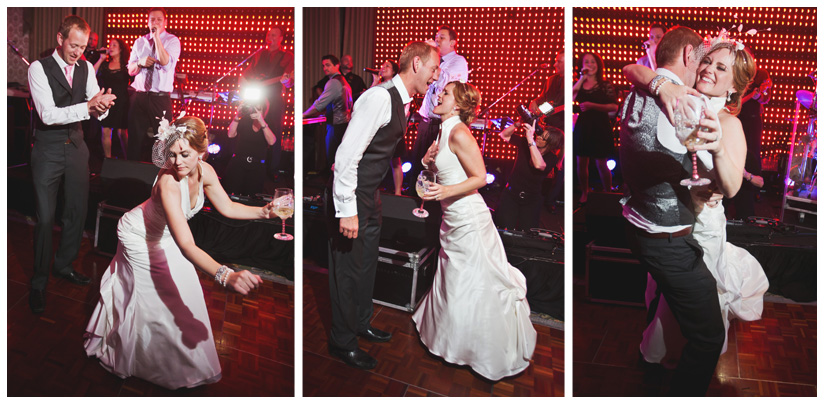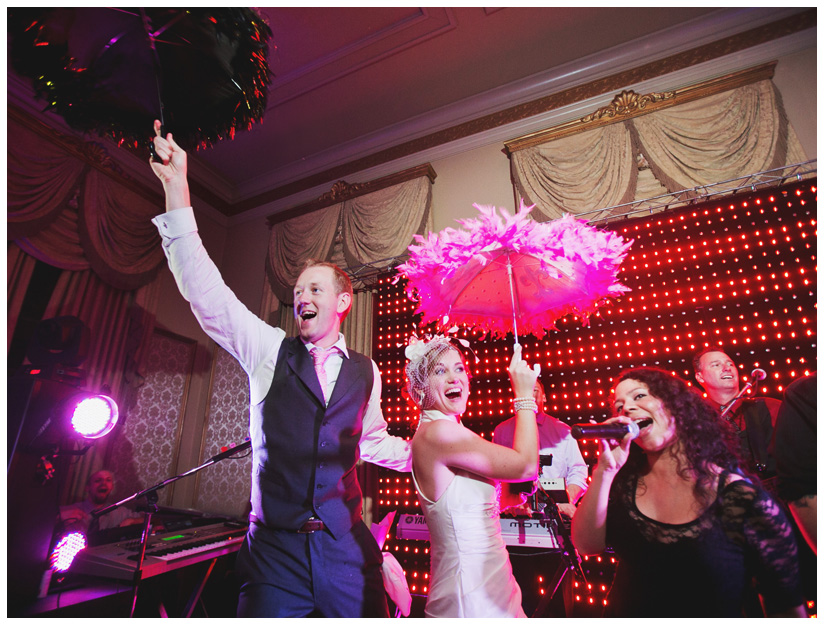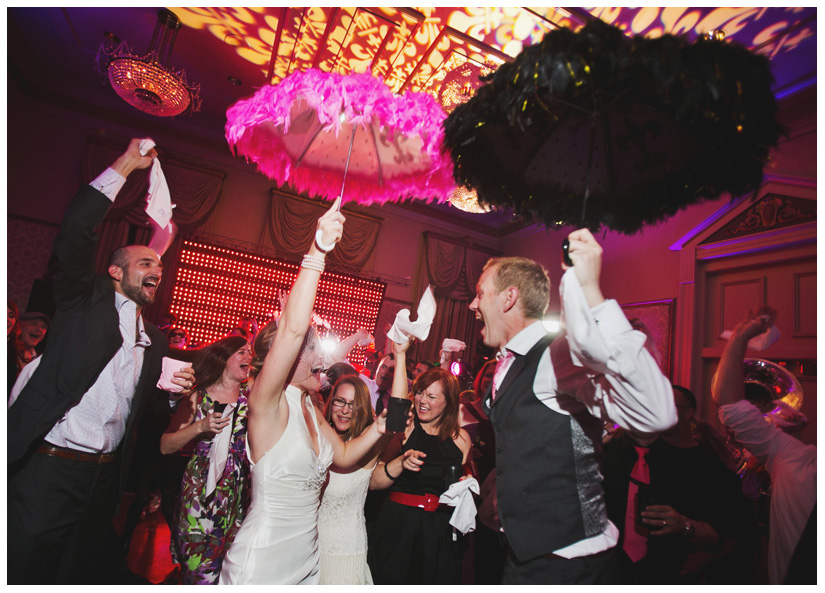 What an amazing way to end the night – with an EPIC Second Line that marched throughout the French Quarter for nearly an hour!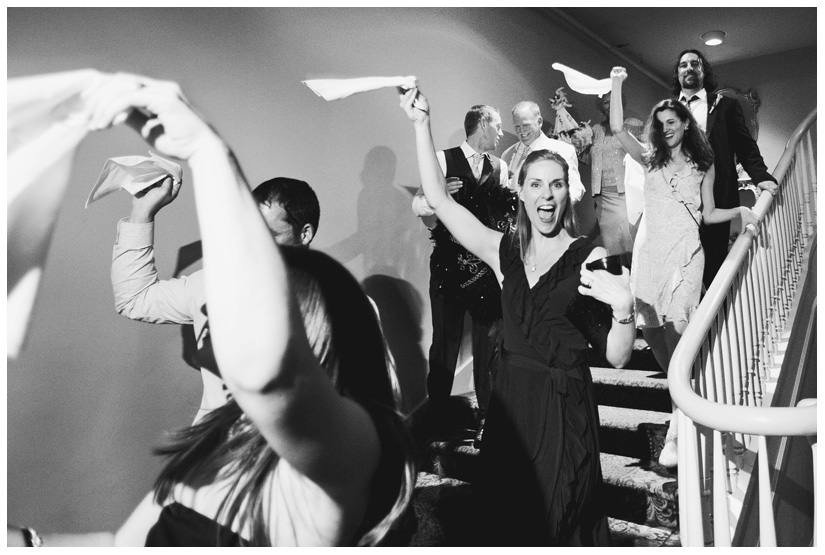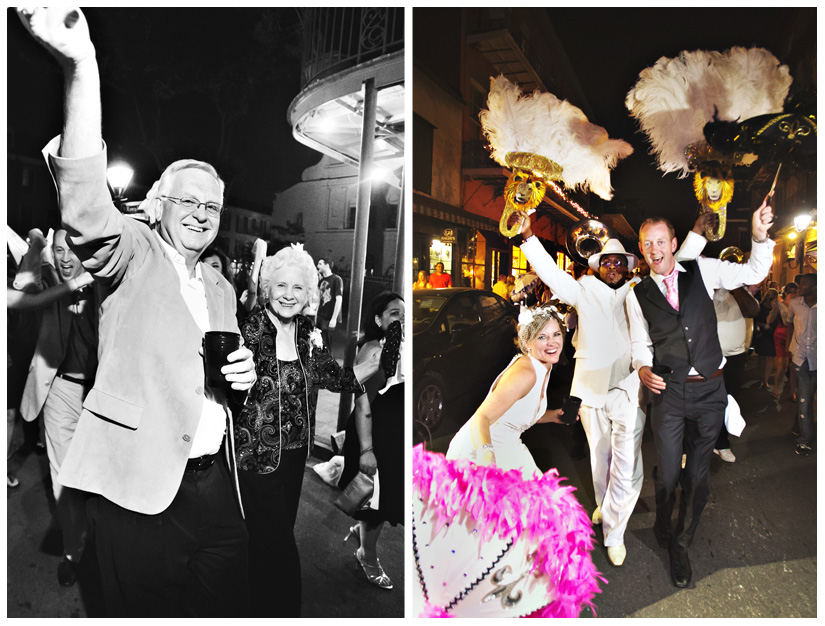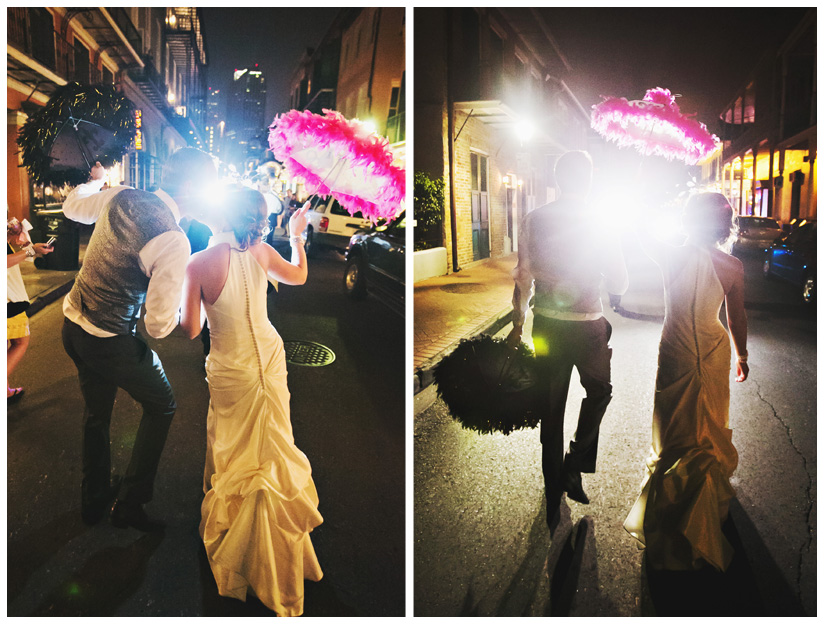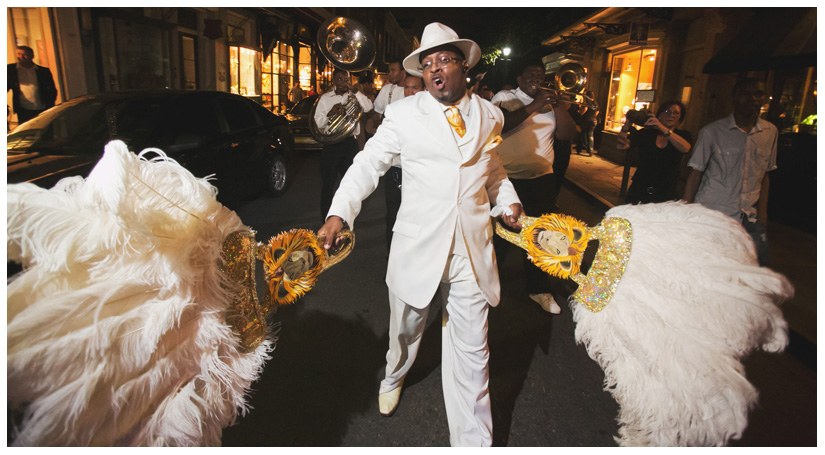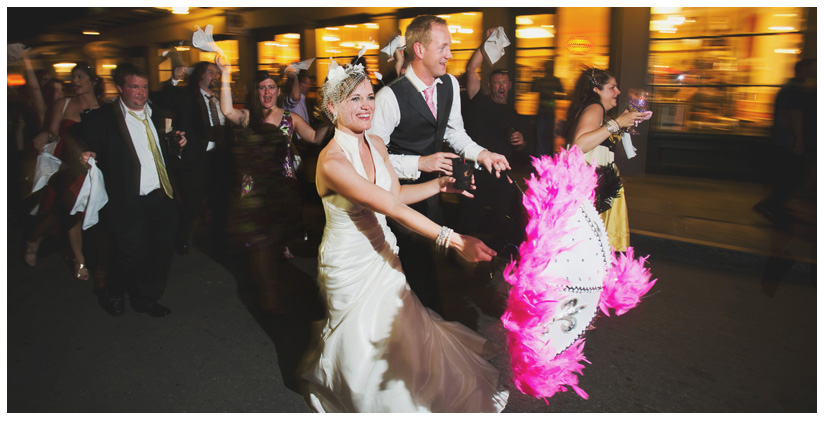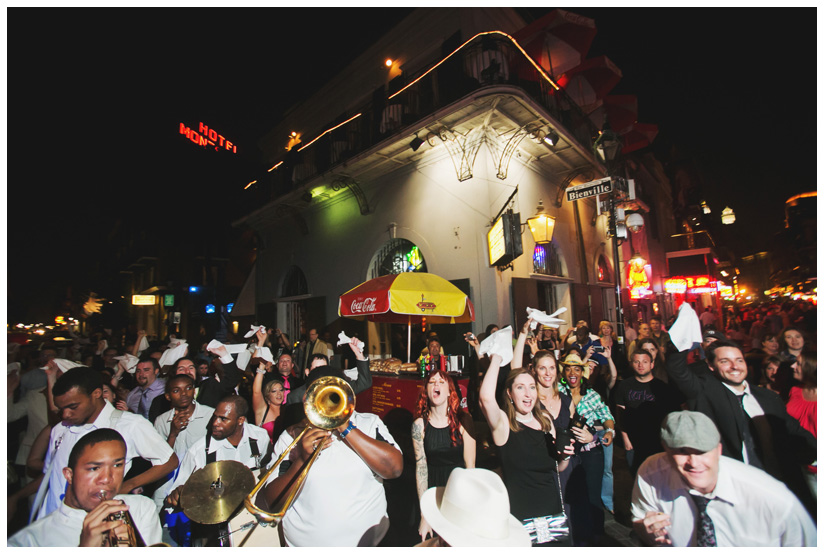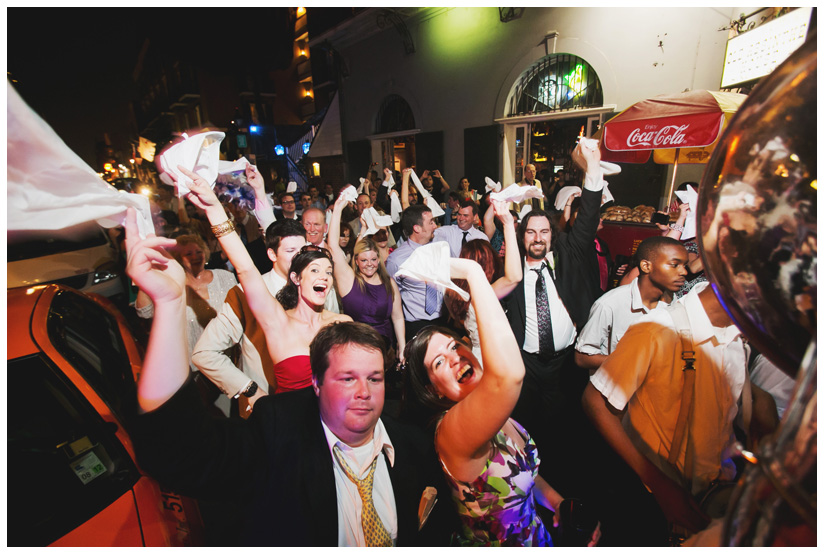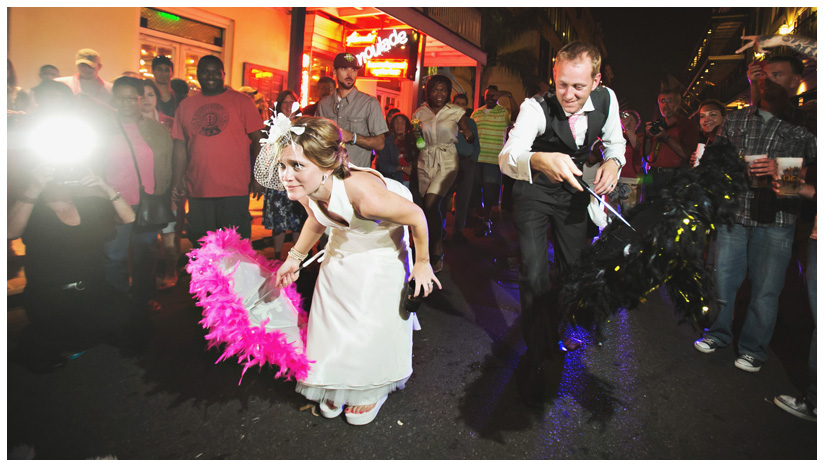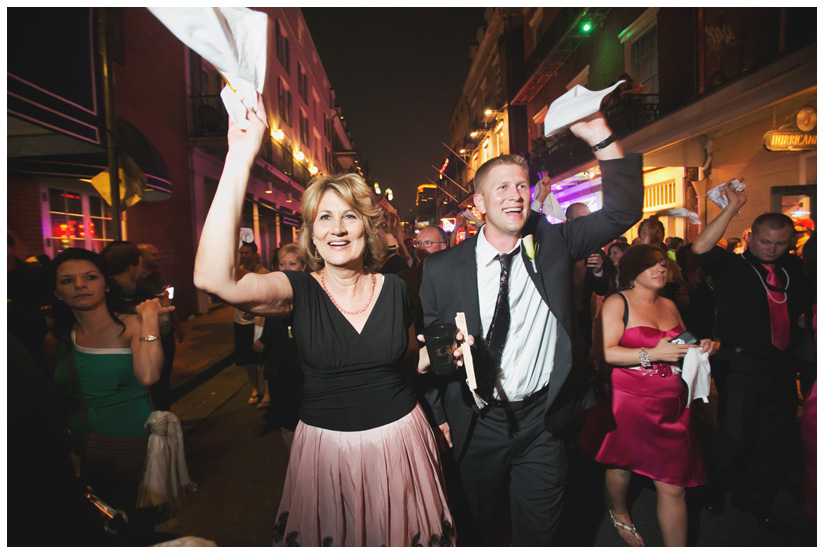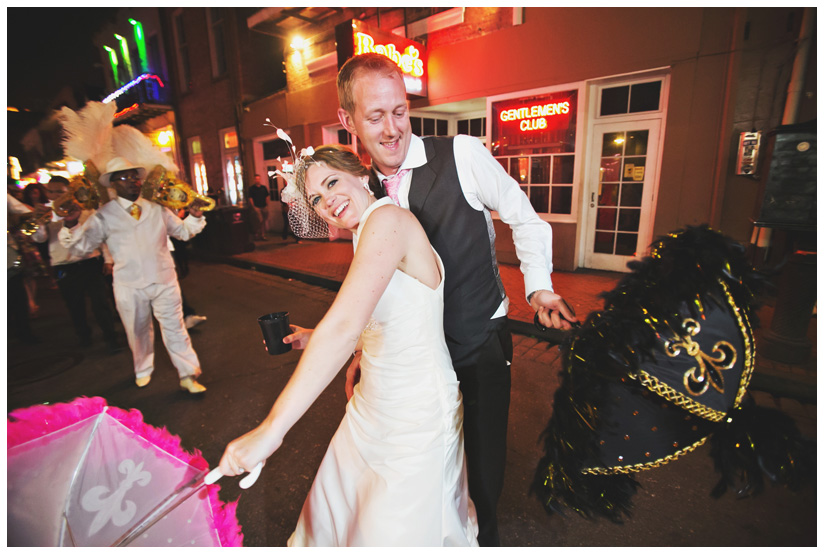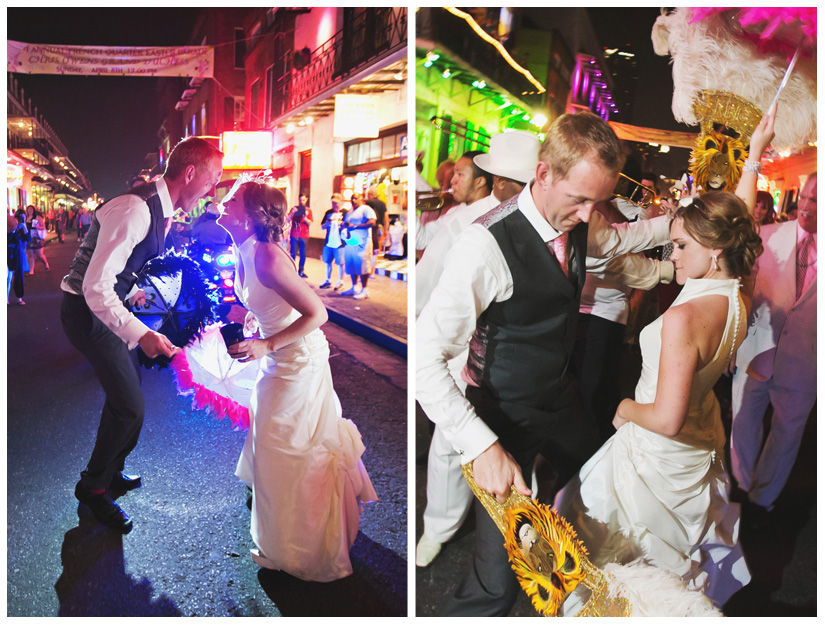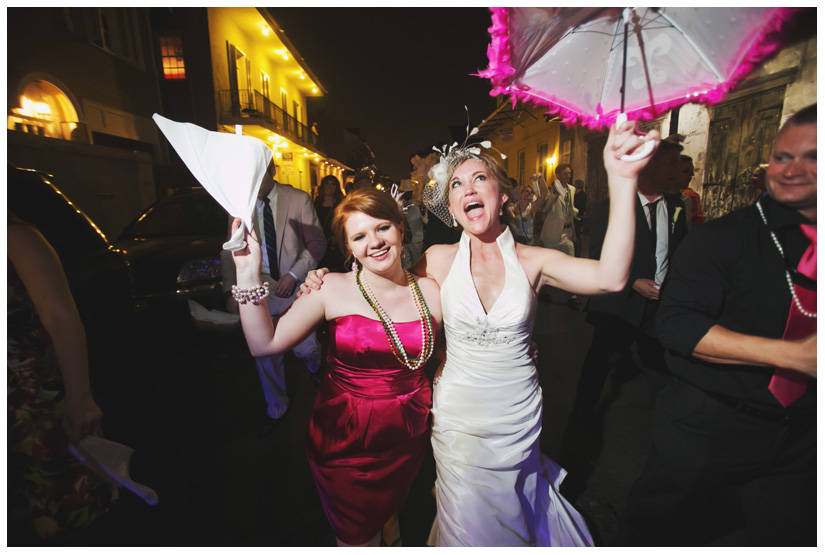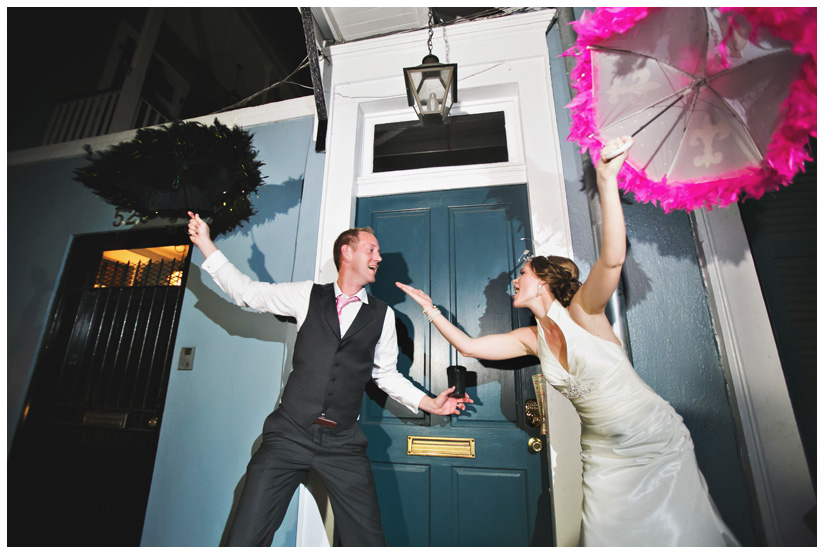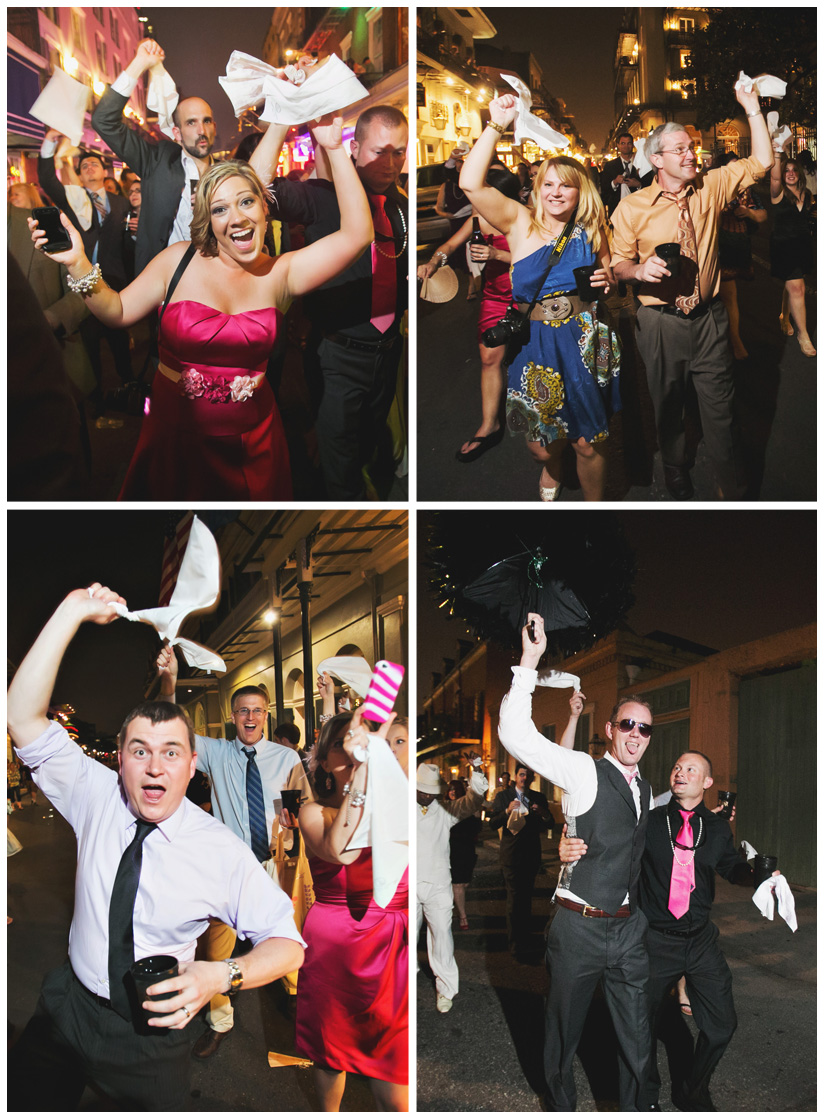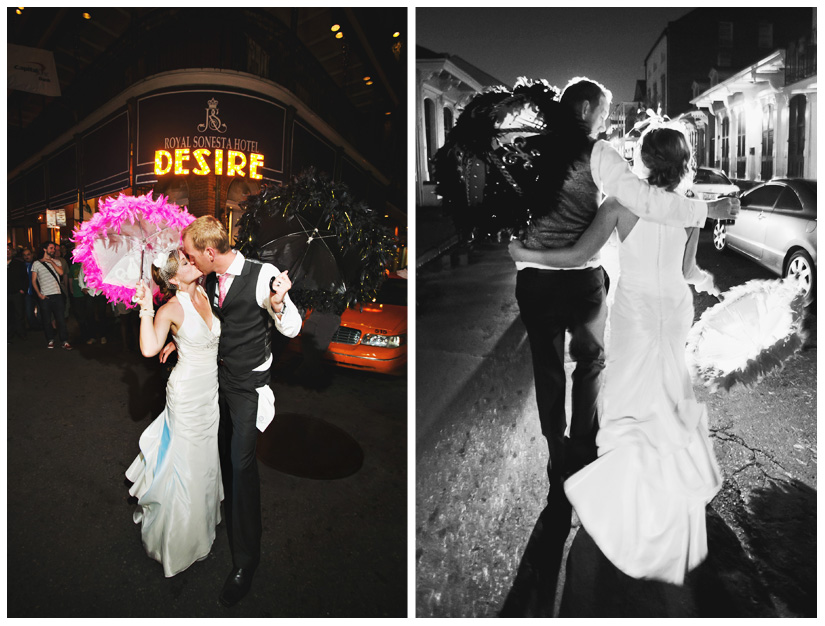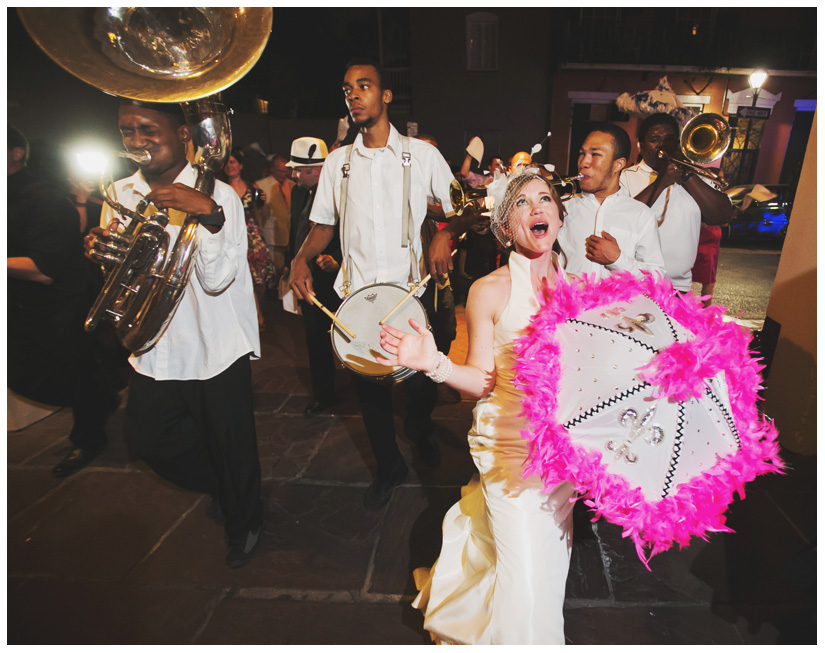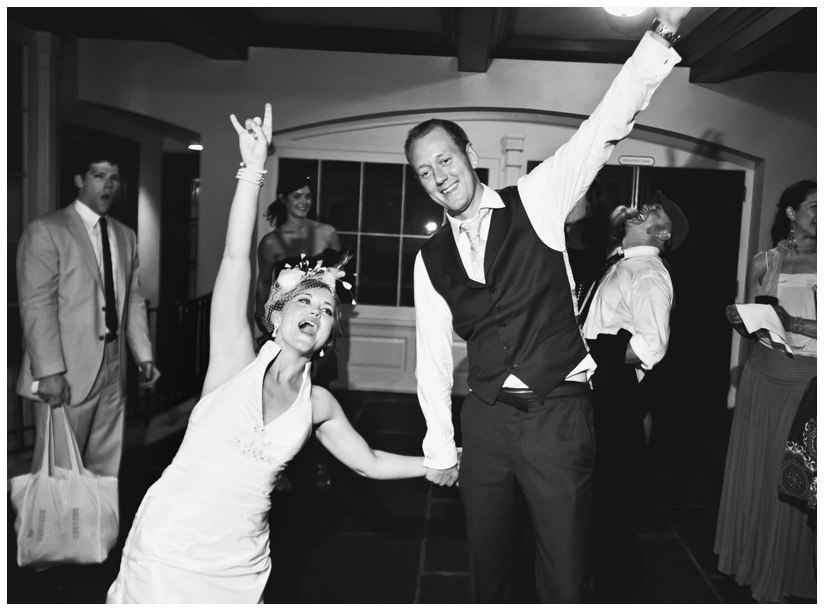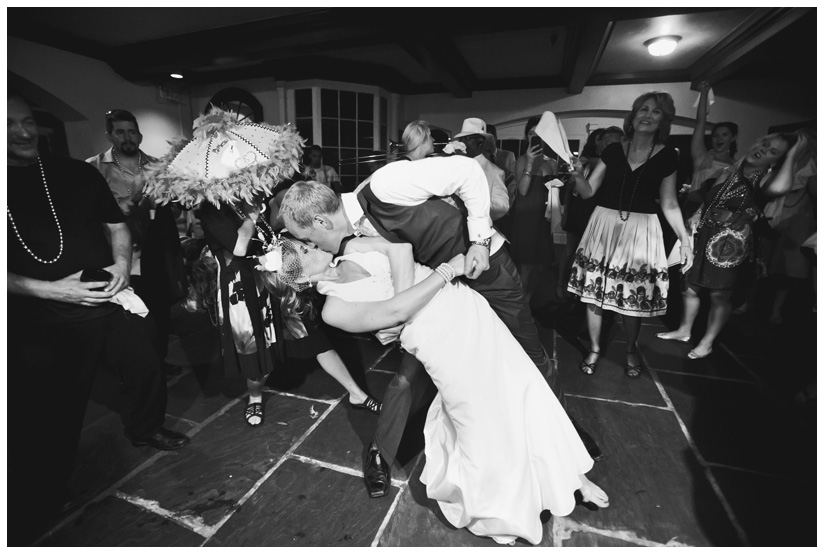 Just looking through this wedding makes me long for New Orleans again!  Thank you so much Doug and CheyAnne for letting me be a part of this amazing journey, and for inviting Jason and I into your lives as friends.  We are forever grateful to know you!!
Next up, a rainy Irish elopement in the most unlikely of meeting places for a sweet Dallas couple!