I try really hard not to play favorites with my clients… I'm extremely, EXTREMELY lucky to have some amazing clients that are kind, friendly, understanding, appreciative, and generally awesome in every way.  I'm proud of the fact that I've never yet had a bridezilla – knock on wood – and I'm blessed to really enjoy every wedding I shoot.  That said… When a couple tells you they want to fly you out to Paris and Venice to do some portrait sessions, and they happen to talk your boyfriend into coming along and proposing while he's there.. Well, that's a pretty tough act to beat.  Abby and Zach will always have a special place in my heart, and I truly loved getting to know them more during our travels throughout Europe.  You can't ask for two better friends than these guys, something I'm sure their bridesmaids and groomsmen would echo in a heartbeat!  I'm also very thankful that they're both completely gorgeous and photograph so well!  Here are some highlights from their Paris and Venice Day After sessions.
We got started at the Tuileries, a garden near the Louvre, and eventually made our way through the Louve courtyard and to the Arc de Triomphe du Carroussel. It was absolutely freezing but Abby was a total trooper in her little strapless dress and high heels!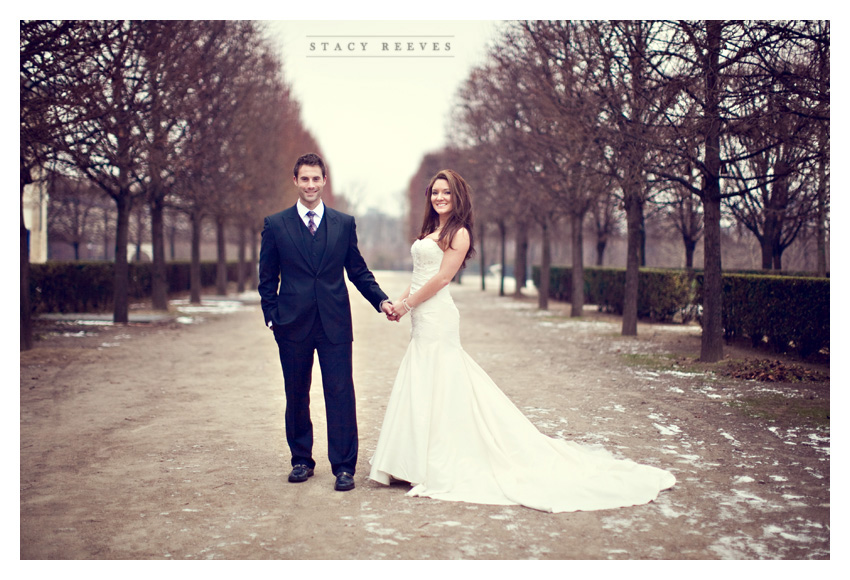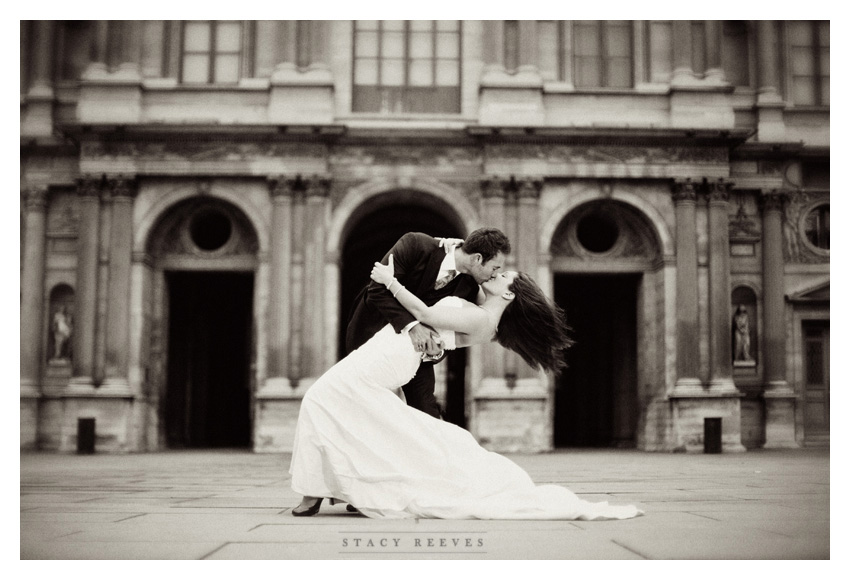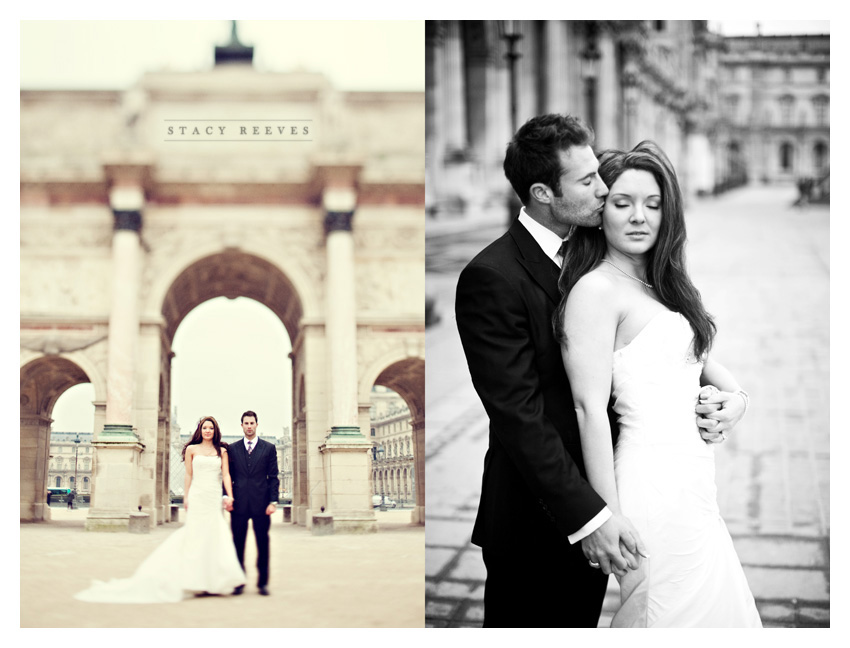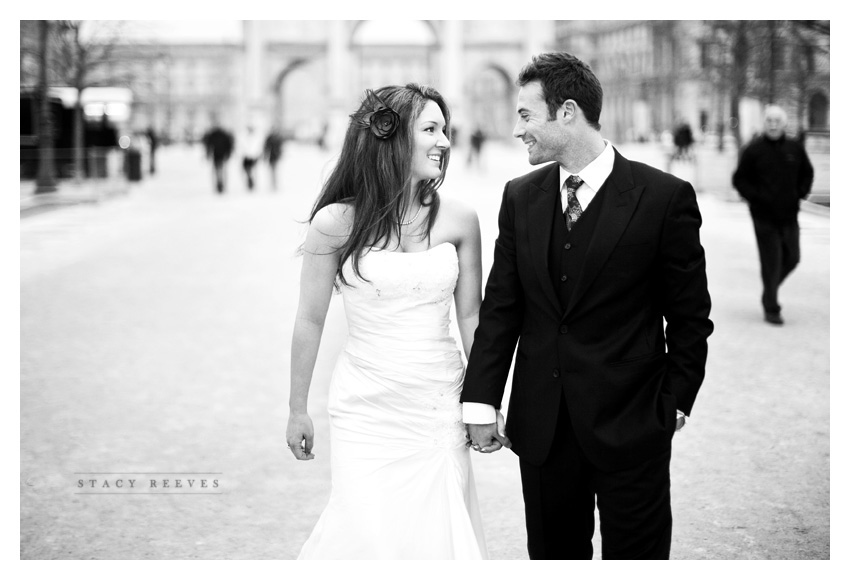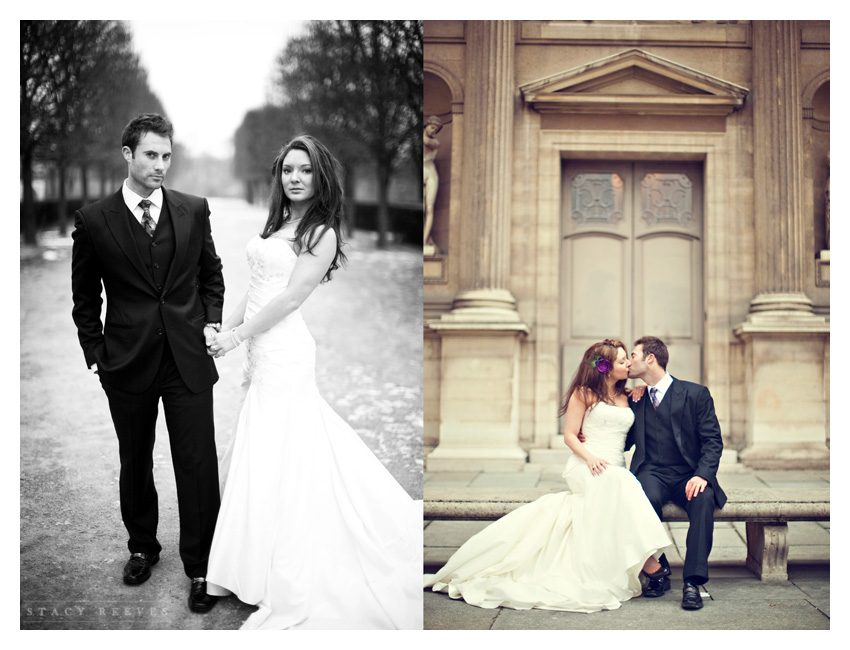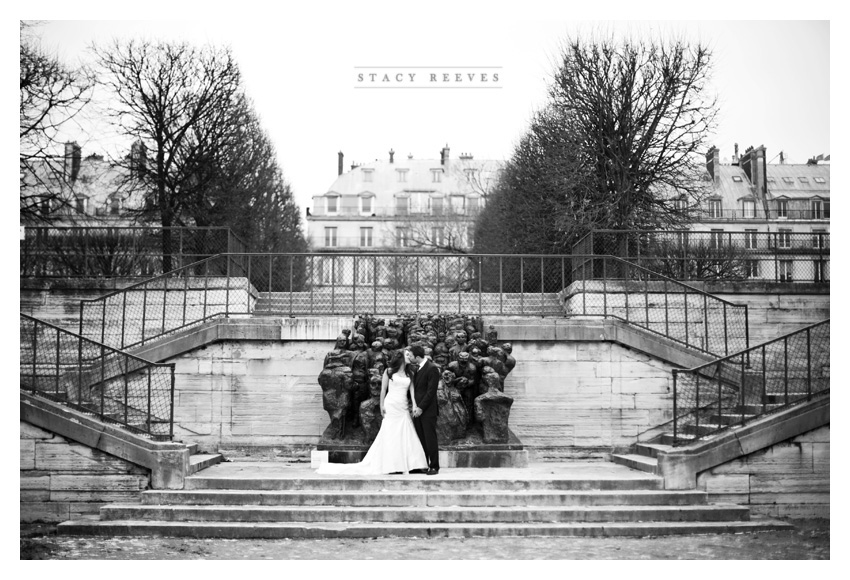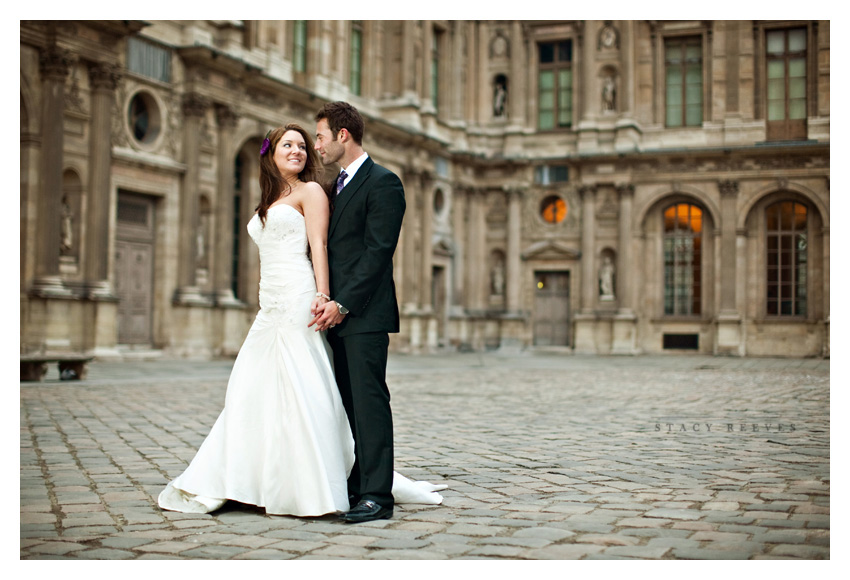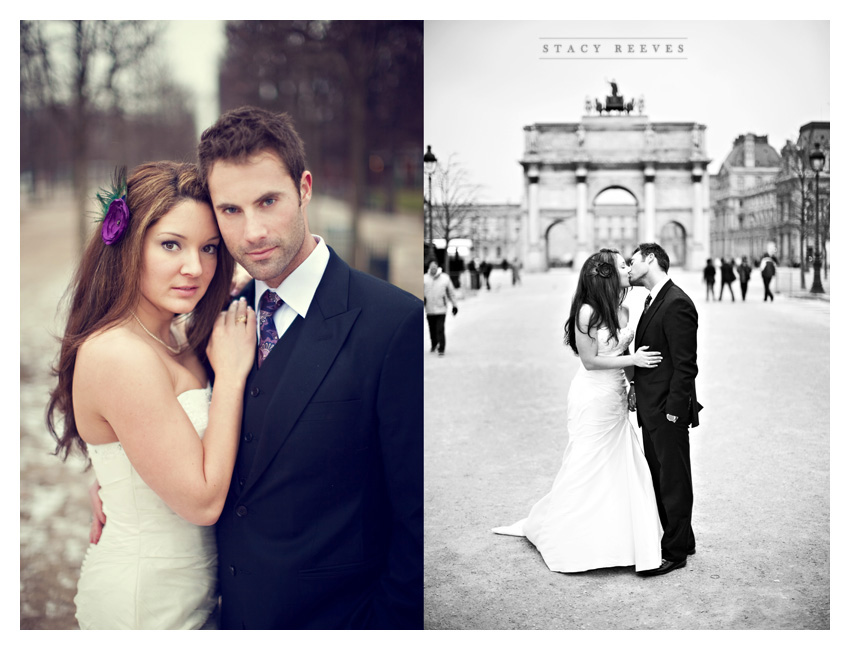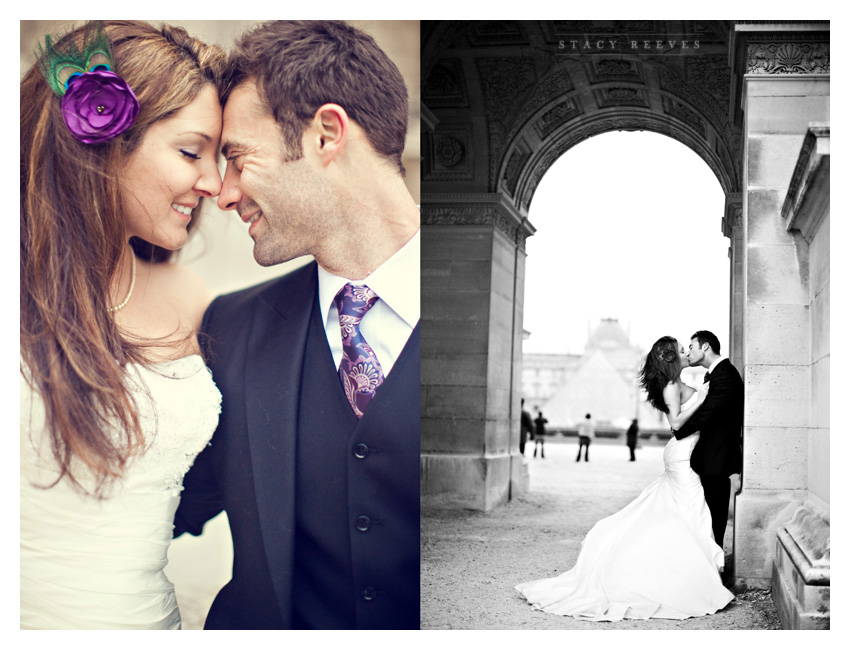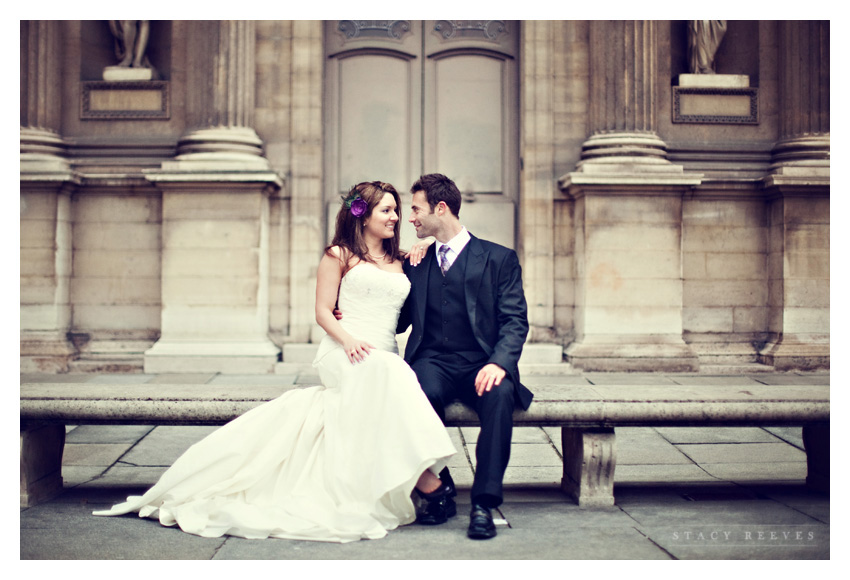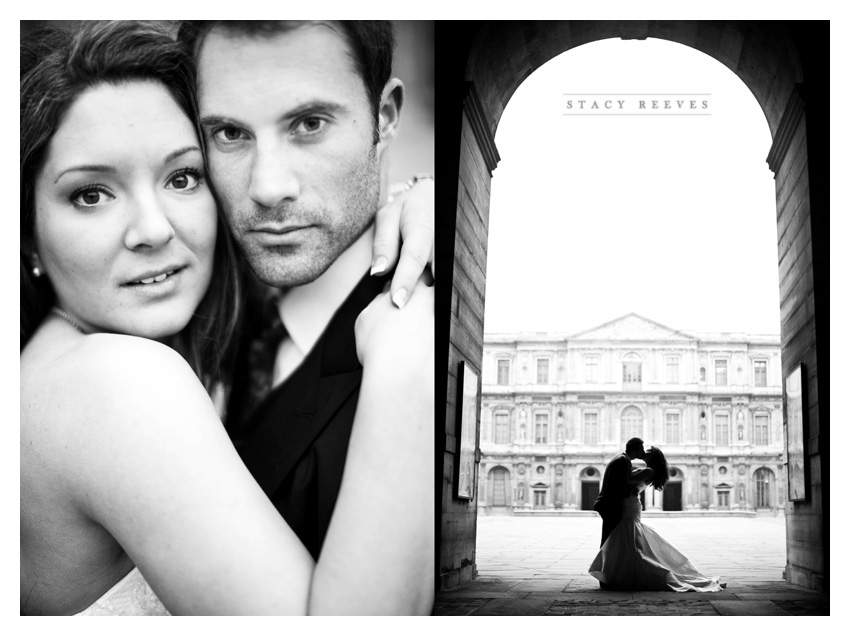 As the sun set and the temperatures plummeted we hopped on the Metro (followed by more than a few strange looks) and managed to snag a few quick shots at the Eiffel Tower before the snow and wind got the better of us.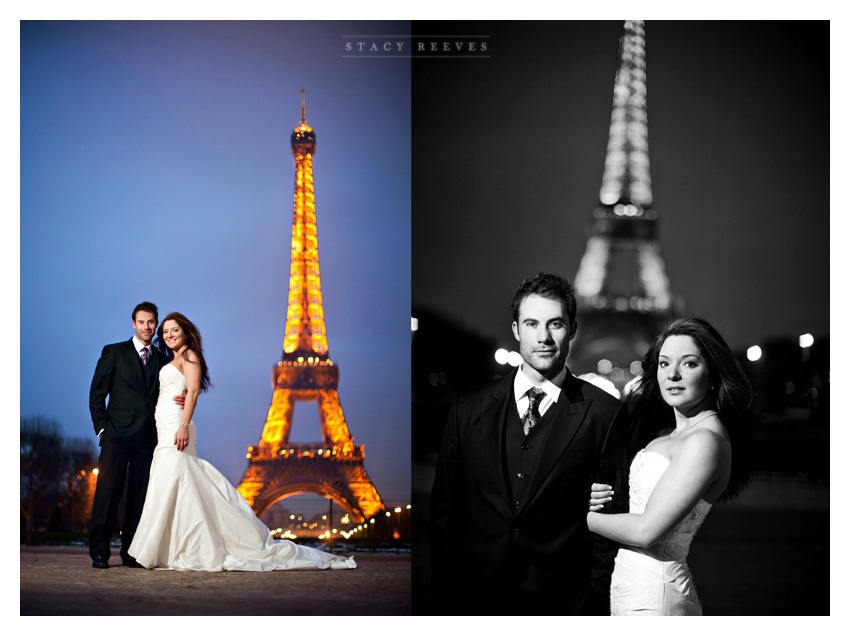 We finished the session on a high note and headed back into the warmth of our hotel. After a few days of sightseeing and a very interesting overnight train ride, we rose at the break of dawn to get things started in St. Mark's Square in Venice.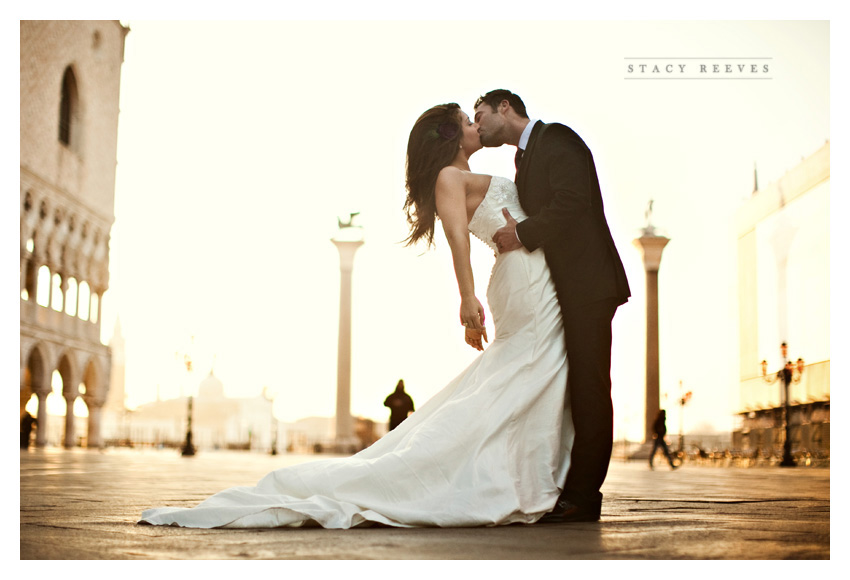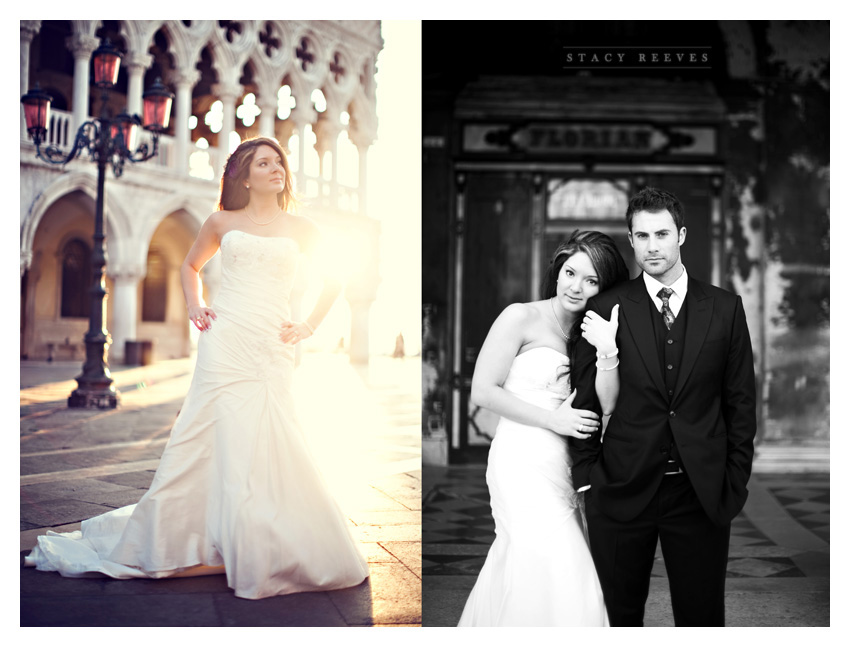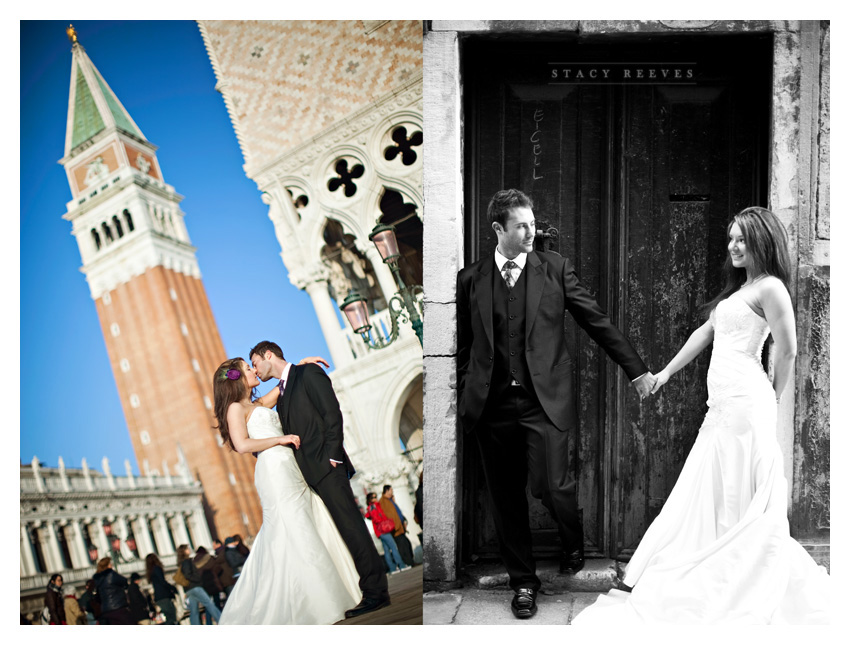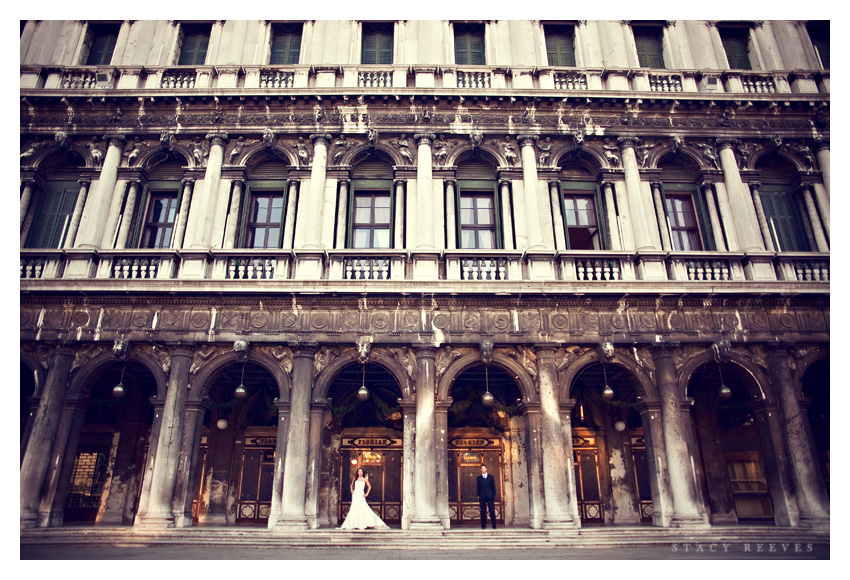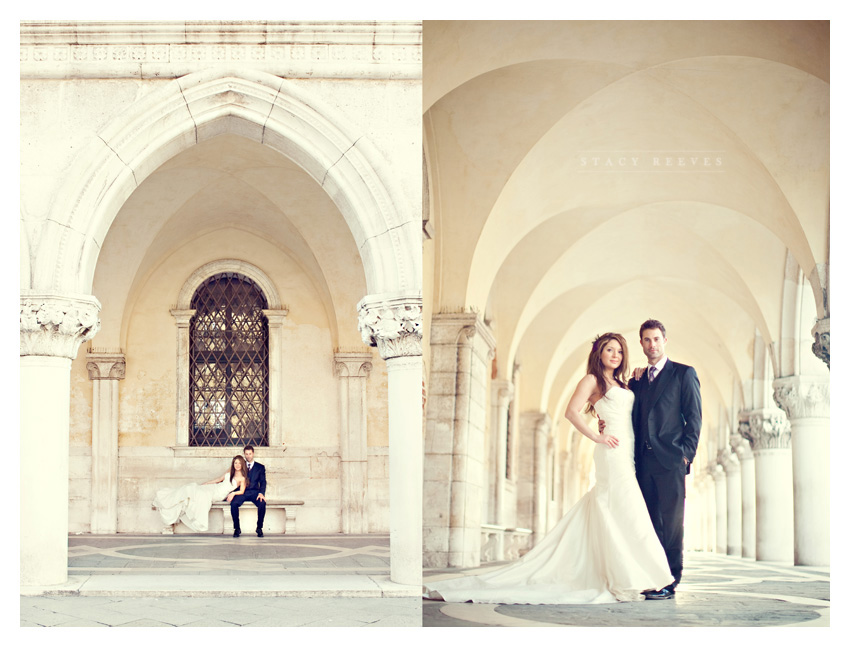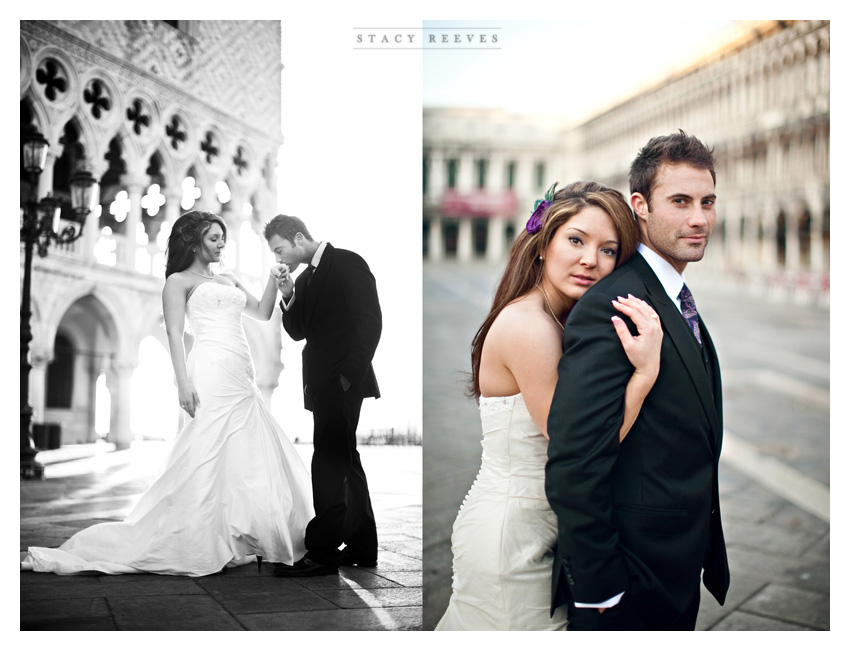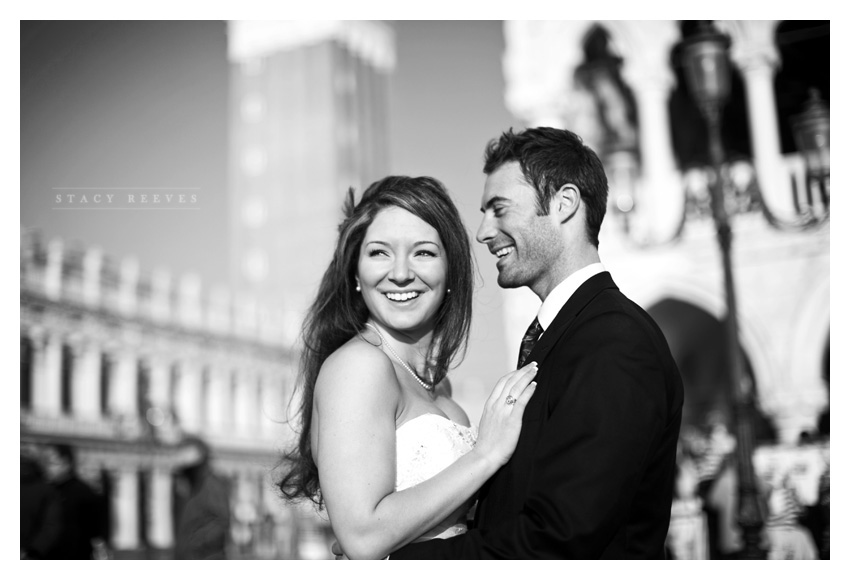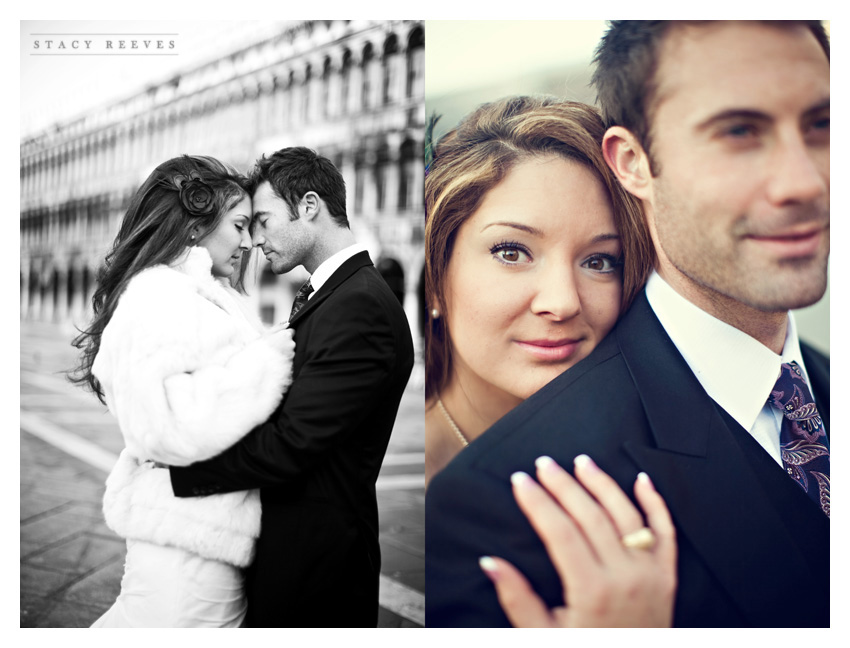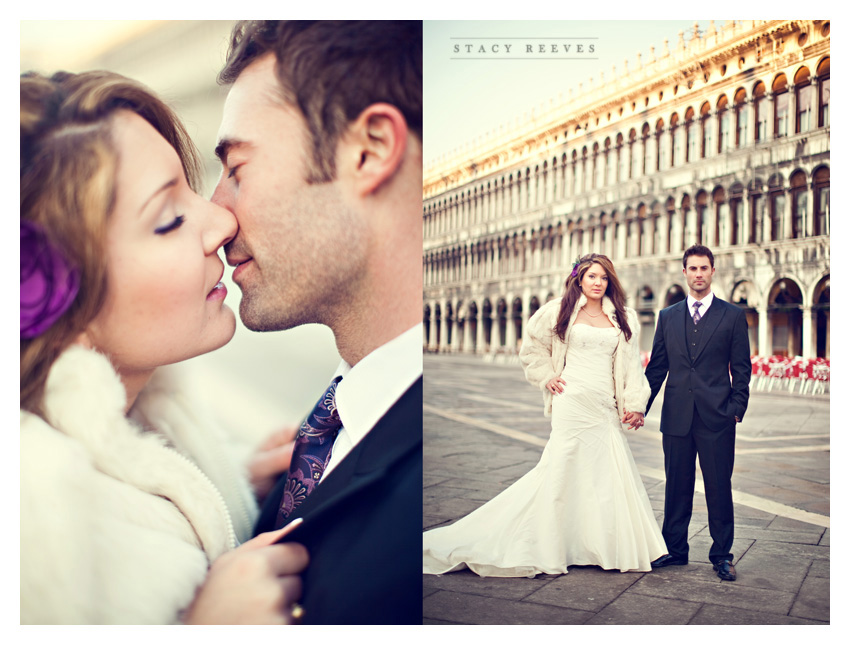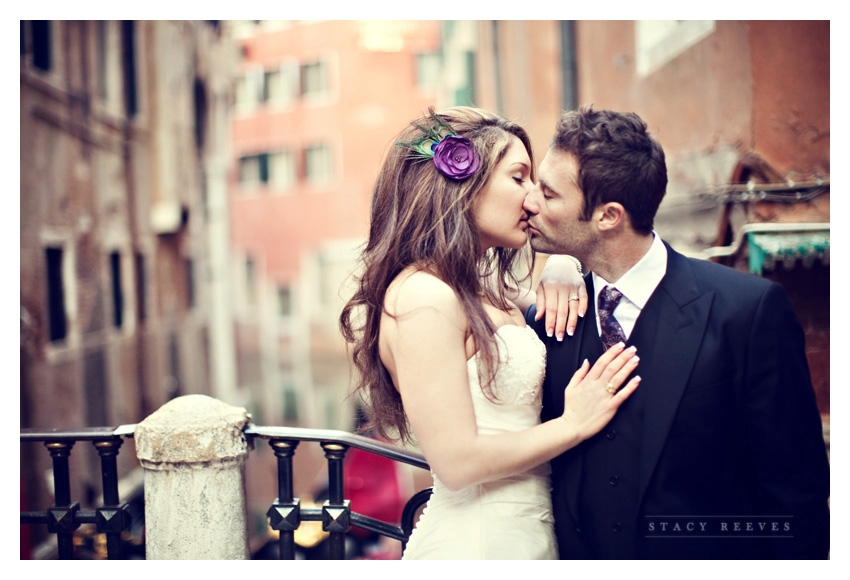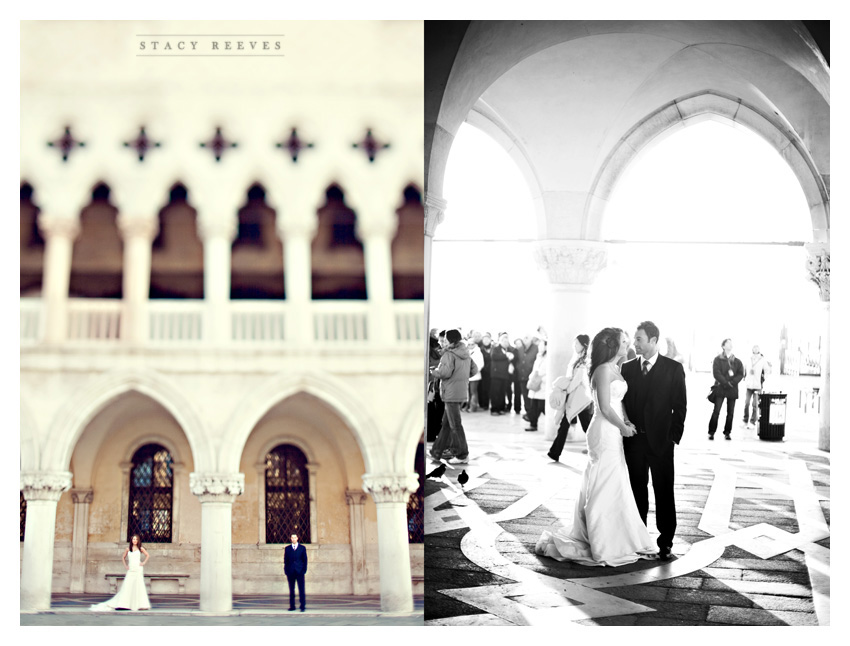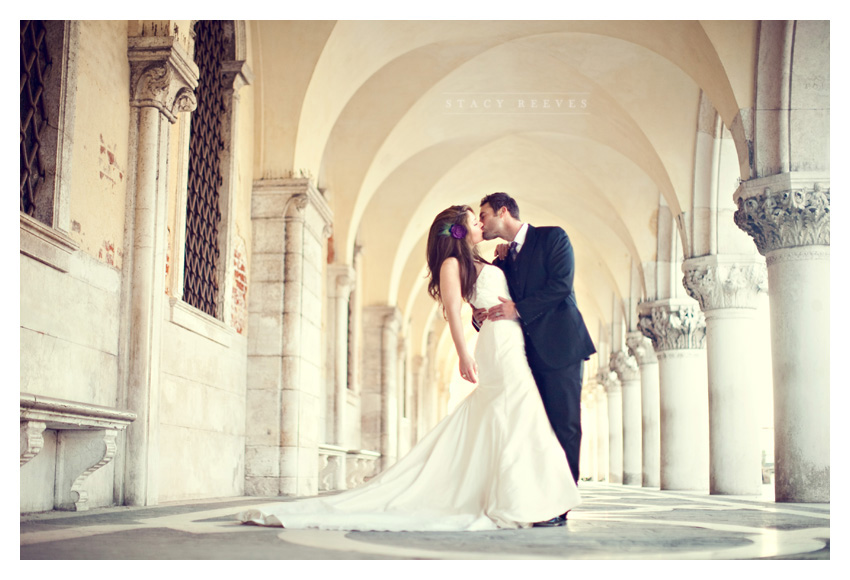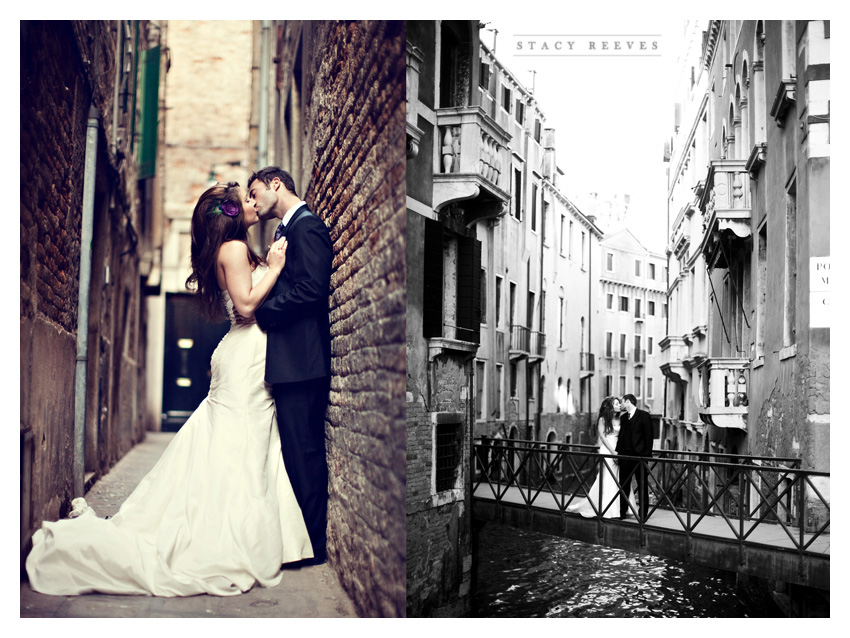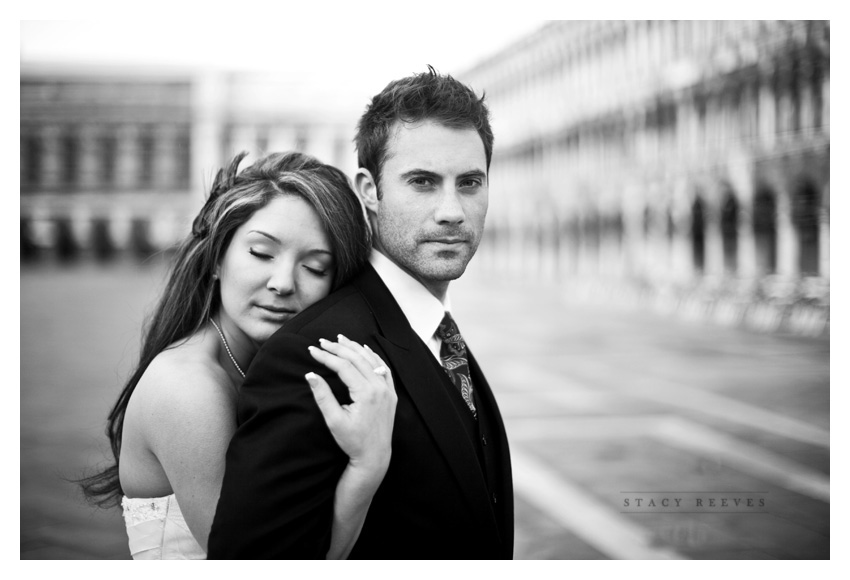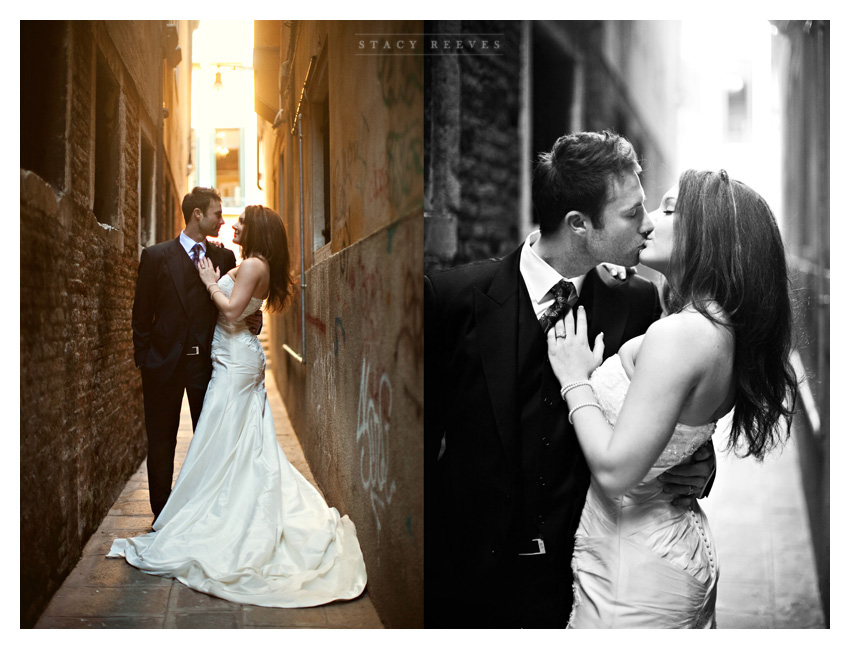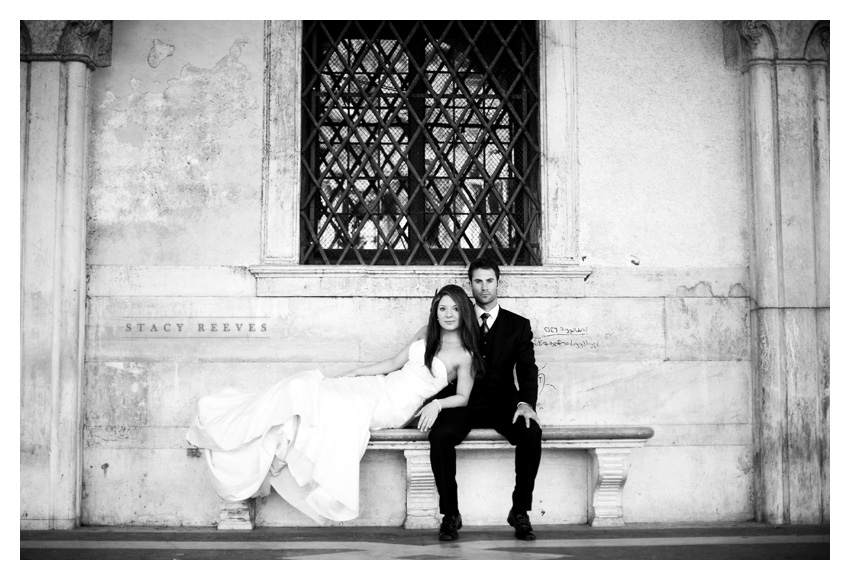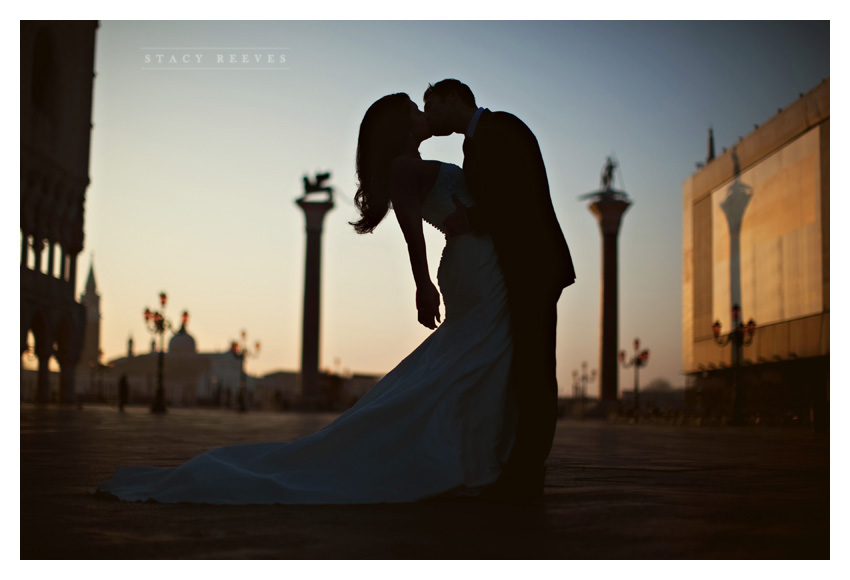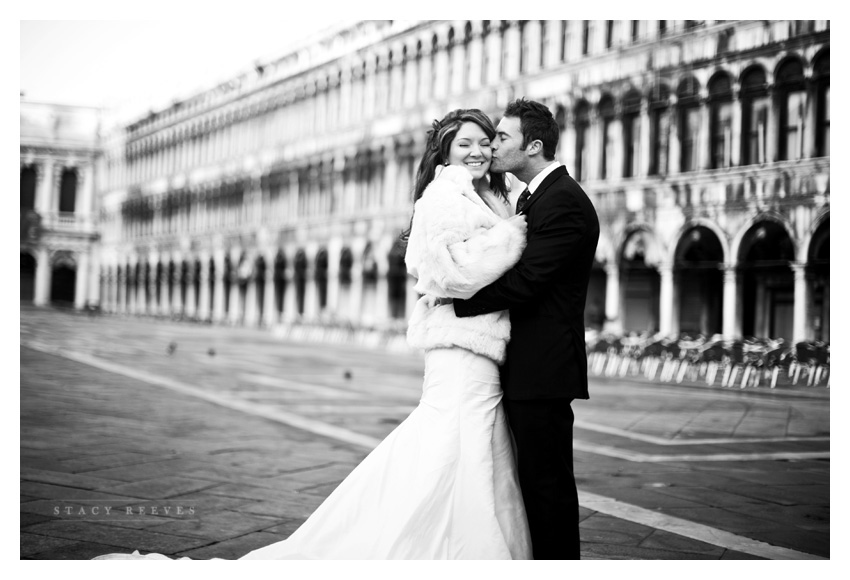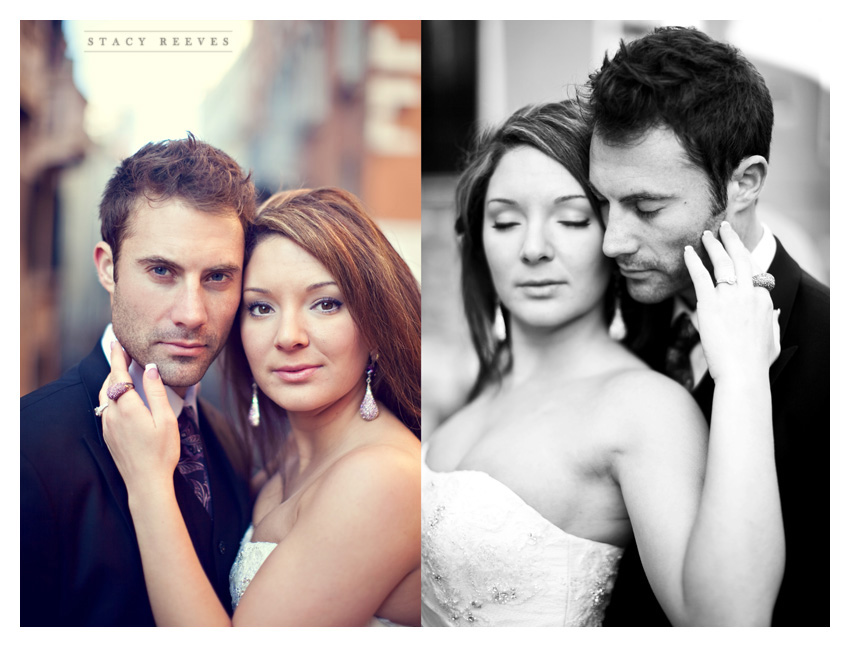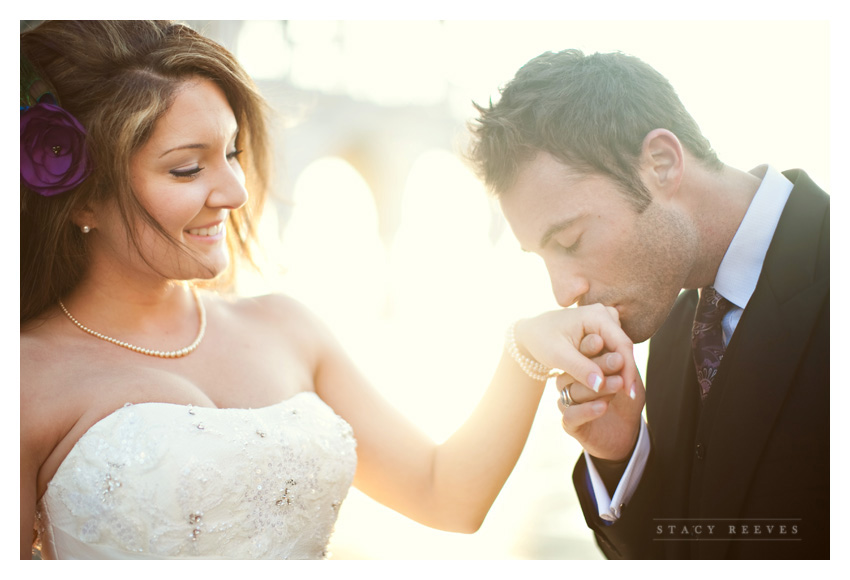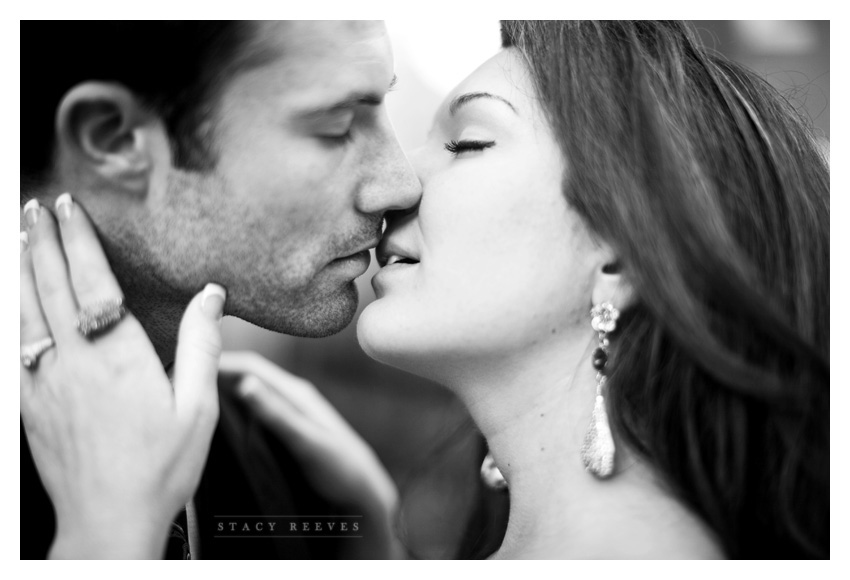 I love Abby's accessories in these shots. She had actually picked them up the previous day at Murano, a tiny island off the coast of Venice famous for its glass (which they use to make incredible and very pricey stemware, jewelry, chandeliers, and statues).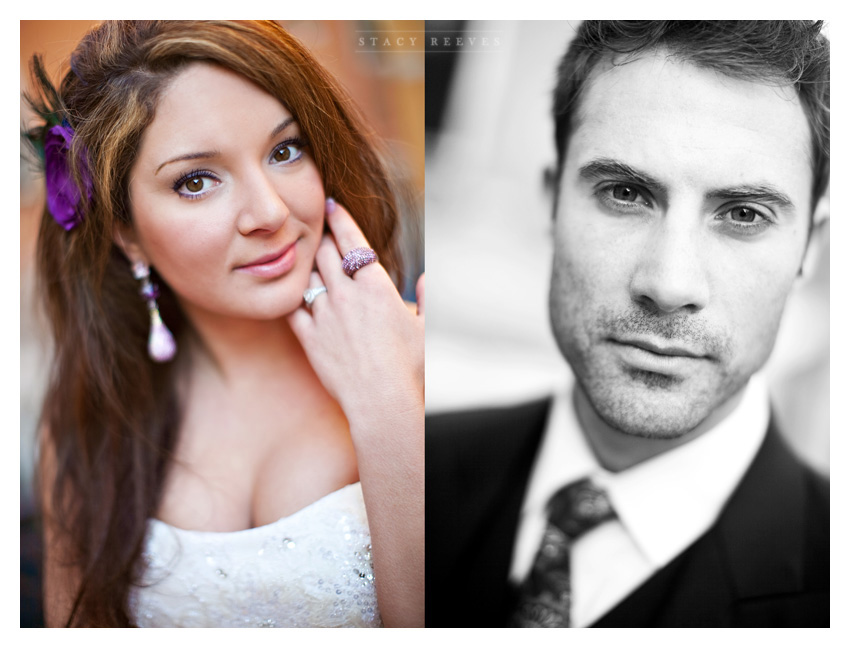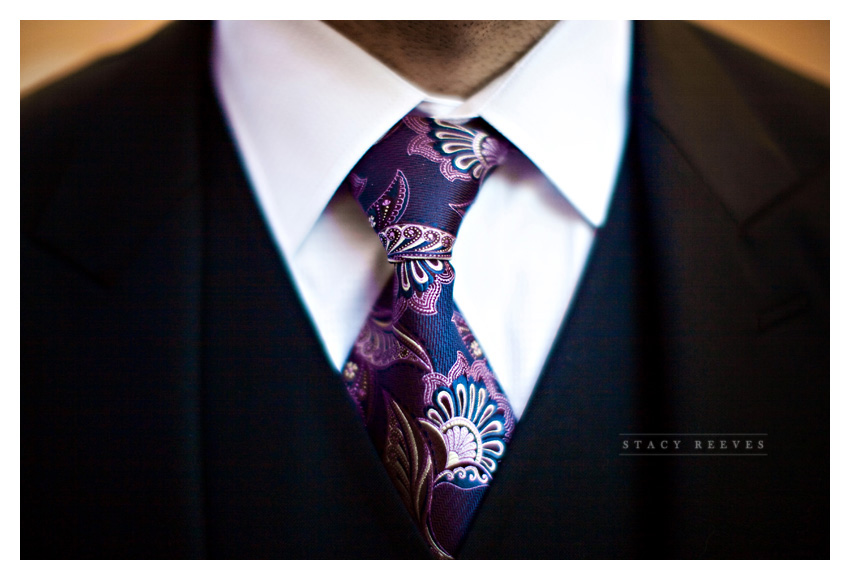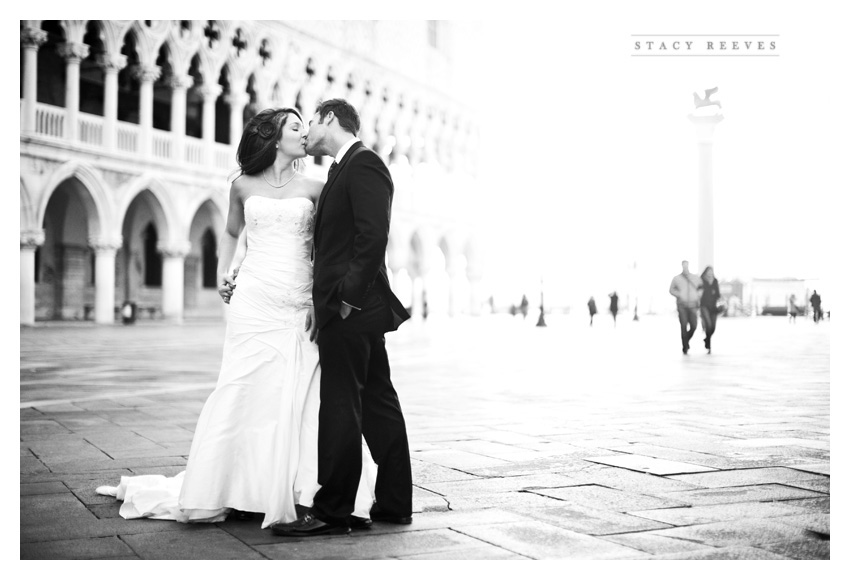 We finished the photos off with a really neat tradition. If you ever travel to the Ponte Vecchio in Florence, you'll see hundreds of padlocks along the river, with initials scribbled onto the sides. As legend goes, if you write your initials and your beloved's initials onto a lock, attach the lock to a city fixture, then toss the key into the river, you're destined to be together forever. Abby and Zach loved this romantic idea, so they incorporated it into their wedding by handing out locks to their guests as favors. They also brought along padlocks for every city they were going to visit. As we stopped by a bridge on the Grand Canal, they decided to attach their lock there and toss the key into the famous waterway!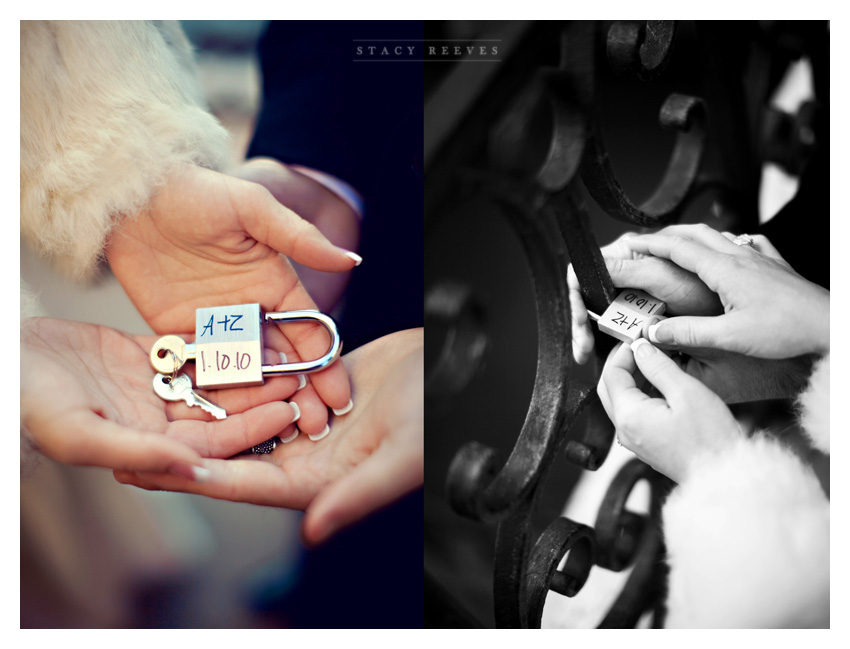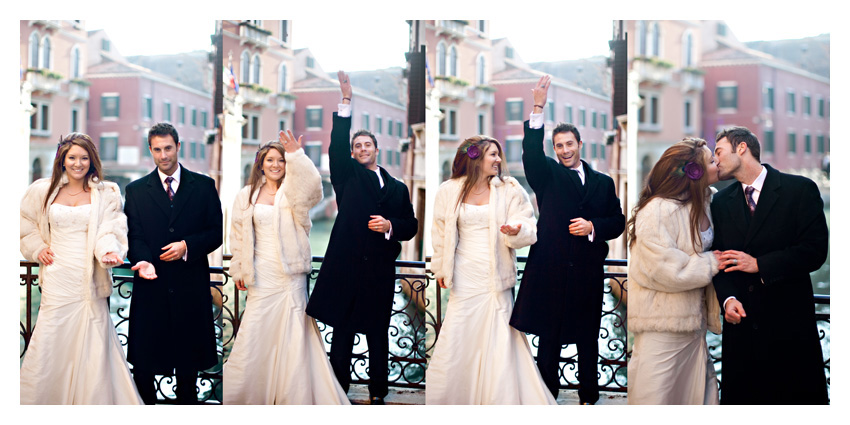 A & Z, Jason and I will always love you guys for giving us such a great opportunity to be your honeymoon paparazzi and for being part of such a special event in our lives. I'm so happy to have you as clients, and we're both thrilled to call you both friends! Congratulations on your fabulous wedding, we know you guys are a perfect pair!